With a wholehearted adoration for Turkish folk music, Jasper Verhulst set out to form a band to celebrate the sound of the Anatolia region. Altın Gün fused the traditionals with psych-rock and disco aesthetics, melding together a perfect concoction of Anatolian neo-folk.
Words by Maurice Dharampal
While folk music resonated in a background decorated with dangling plants and vinyl records, we sat down with Jasper to look back at this turbulent year (especially for the cultural industry), the band's Grammy nominee, their cultural celebration of Turkish folk music and how the pandemic influenced their recording sessions.
Hi Jasper! let's start with the elephant in the room: how has the past year been for you and the band?
First of all, we're grateful for the fact that we didn't release our last album Gece in 2020 but last year. We were able to go on tour for a year, playing in the US, around Europe and even went to Indonesia. I really feel for the bands who released their records earlier this year and were met with an unfortunate schedule. You know, by the time some live performances would be possible again, the tunes aren't as fresh anymore. We can't deny that there's also a financial aspect that's lost here as well, as bands gain a better income from concerts than from the sales of a record nowadays. Streams just don't compare.
Seems like you guys dodged a bullet there, given the unforeseeable outcome of this pandemic.
Definitely, we're fully aware that things just fell into place. Prior to the pandemic, we already planned to start writing and recording new music around Spring and had a couple of cool gigs to look forward to. Big ones that'd take Altın Gün to the next stage such as Coachella (US) and Fuji Rock (JP). Missing those sucks, but I think I speak for all of us if I say that we're amazed at what still was possible. It isn't called the creative industry without a reason. From live stream events in Germany to (really) small outdoor festivals in Switzerland and even a show at Carré here in Amsterdam, together with the illustrious Metropool Orkest.
Tell us a little more about that experience with the Metropool Orkest at Carré.
We had 4 shows lined up, but due to the new restrictions in that same week, it was cut down to 2 shows with a smaller audience. We did feel a different energy from the crowd, as people aren't allowed to get up and dance, which is normally the case during our shows. The audience's feeling of a night out with live music was almost tangible those two nights.

It's very inspiring to hear a more than 50 piece orchestra do a rendition of our songs. Take in account that there are 6 composers who translate and transcribe songs to sheet music for the orchestra to play. It's mind-blowing to hear all the different strings bring the tunes to life that way.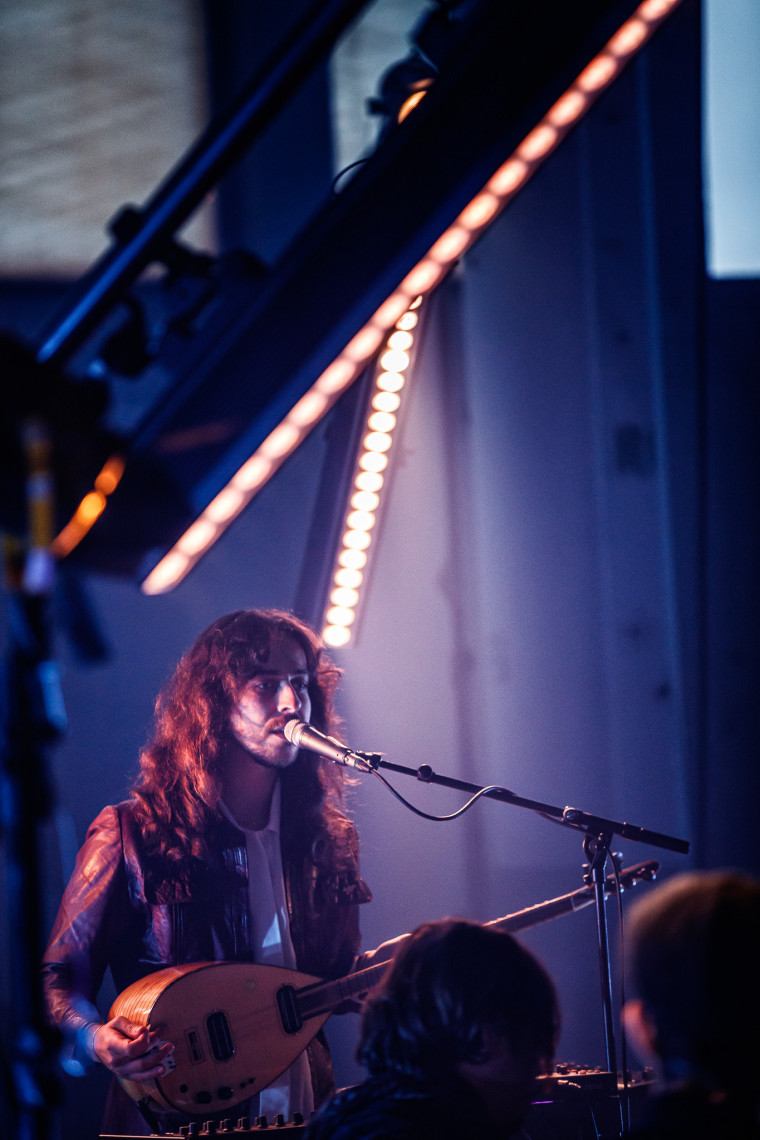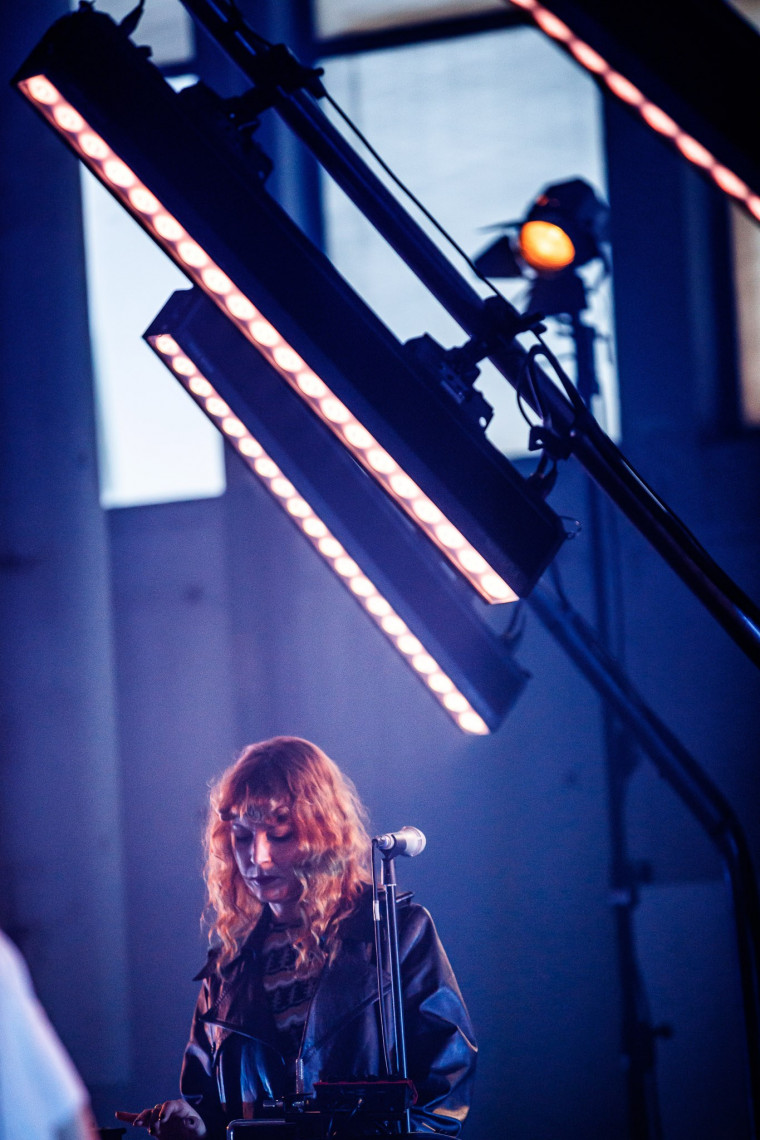 "At the start of the lockdown, I bought the 808 clone Behringer that just got released around that same time. That's how a lot of songs started."
And what about the studio sessions you mentioned earlier? Did anything change in the way Altın Gün makes music now.
At the start of the lockdown, I bought the 808 clone Behringer just released around that same time. That's how a lot of songs started. From there they went back and forth between the band. Sometimes our singer [Merve] would cheerfully respond with "This [Turkish] traditional would fit right with this beat," added some melody ideas on the keys and we would all chip in to complete the track.
Ah, that makes sense. Hearing the first single of the album, Ordunun Dereleri, the electronic drum patterns seem like a fresh addition to your sound. Is this a taste of what the album Yol will sound like?
Well, in a sense, yeah. But we'll still maintain our signature sound, which often begins with a traditional the Turkish band members Erdinç or Merve, or myself stumble upon. You see, these folk songs often belong to the public domain, since the author is unknown or passed away a long time ago. There are no copyright or licensing restrictions attached, so we can use it freely. Obviously with much respect to the origins of the songs. For Yol, we deviated a little more from the traditionals and veered into a more eclectic sound. The 2 new singles blend the organic folk flavors with synths and drum patterns. The home demo approach to making music (in isolation) and sending it around between band members definitely shaped this album, steering it more towards an electronic aesthetic.
The pandemic really gets a bad rep, but you got to give credit where it's due.
It played a significant part of the recording sessions so we kept it and are glad with the way it turned out.
"For Yol, we deviated a little more from the traditionals and veered into a more eclectic sound."
Taking those Turkish traditionals as a starting point, Altın Gün's music feels like cultural celebration.
I like that and think that the description cultural celebration suits Altın Gün well. By taking a century-old tradition and its lyrics, blending it with disco, funk or rock and presenting it back during concerts, the Turkish people and their diaspora recognize the celebration. That is priceless. Merve and Erdinç feel great pride when we play in Germany for example, where the audience is a 50/50 split between Turkish and non-Turkish people. It signifies the unifying spirit of music. What intrigues us the most is the way it captures melancholy through Turkish musical scales. Whether it's the vocal or an instrument, it's always accompanied by groovy rhythm, psychedelic synths and a saz.
Also the reason why you're playing at a lot of different festivals
Oh man, folk festivals, jazz festivals, rock festivals; you name it. There is something in our music for everybody. Then again, it could also be that the festivals book us because they need to fill that percentage of world music and then go "You know what? Altın Gün will suffice".
And in Turkey itself, what was it like playing there?
Safe to say the crowd was 100% filled with Turkish people who enjoyed hearing their music. But I was kind of tense. I'm aware of the fact that I'm not Turkish and the implications that could come along with it. And I get it. I don't speak Turkish, so I don't understand what Merve or Erdinç are singing all the time (he casually mentions that he does asks), but music is a universal language that speaks to me on an emotional level That transcends spoken language. The unifying spirit of music I mentioned earlier comes from the fact that it's a universal language.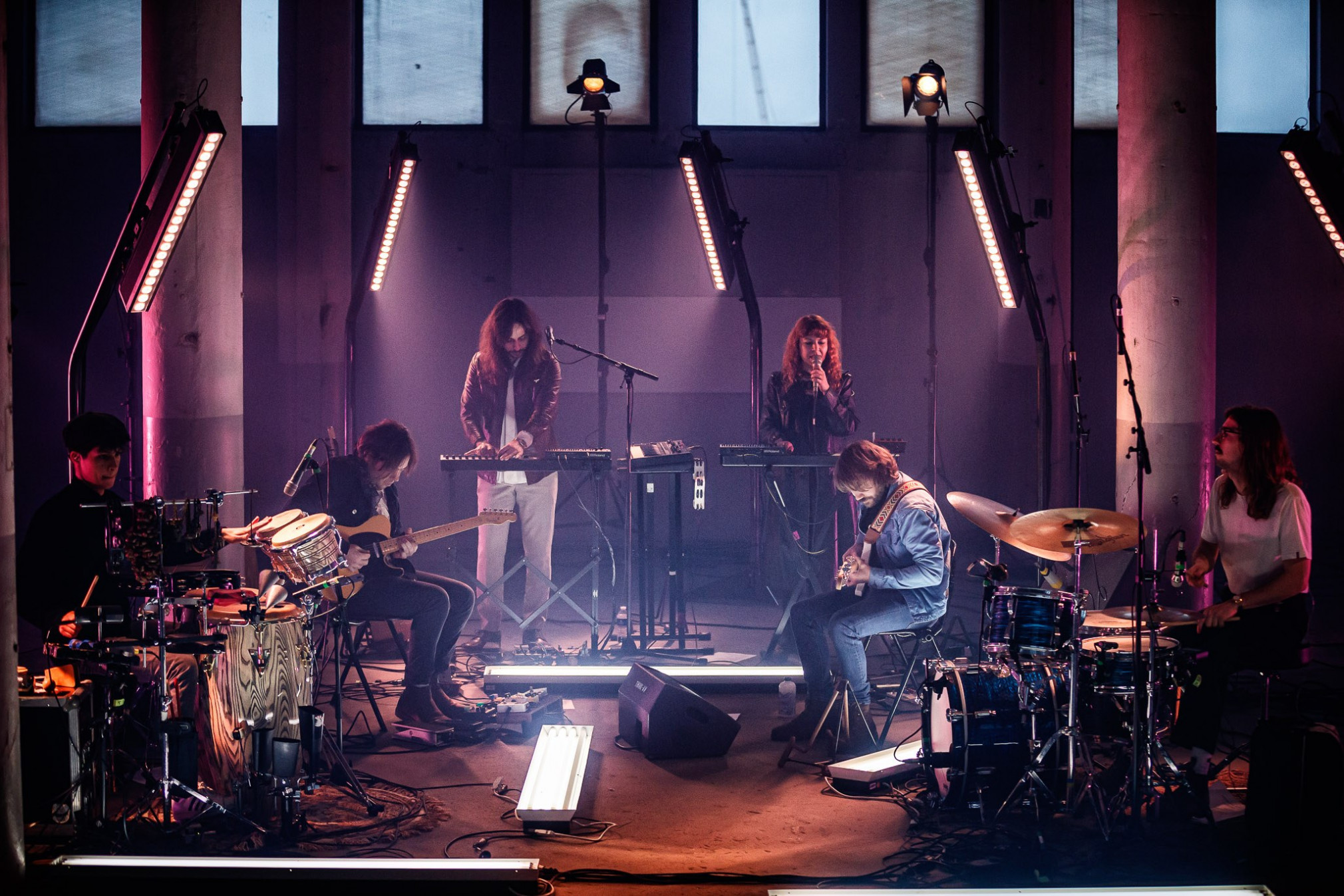 How would you describe the musical dialect from Turkey that speaks so much to you and the band?
Across the globe bands started to incorporate their native or traditional sound in their own music, combining it with pop/rock instrumentations around the late 60s. This worked extremely well with the 'Turkish dialect', in my opinion. What intrigues me the most is the way it captures melancholy through Turkish musical scales. Whether it's the vocal or an instrument, it's always accompanied by groovy rhythm, psychedelic synths and a saz.
About that Grammy nomination for best new world music…
I never paid much attention to the Grammys so it kind of struck us. I don't have much to say about it other than that it's the first time an album with all Turkish lyrics has been nominated for a Grammy. It definitely wasn't the first thing that'd pop into my mind when we started Altın Gün.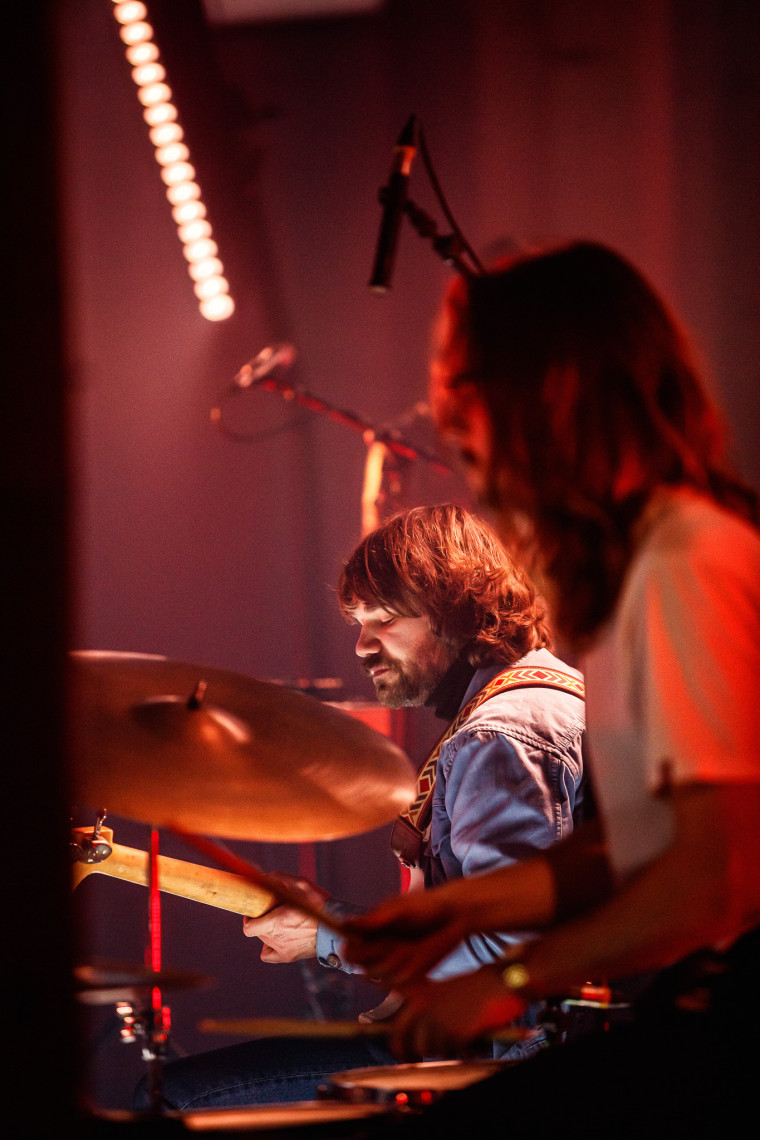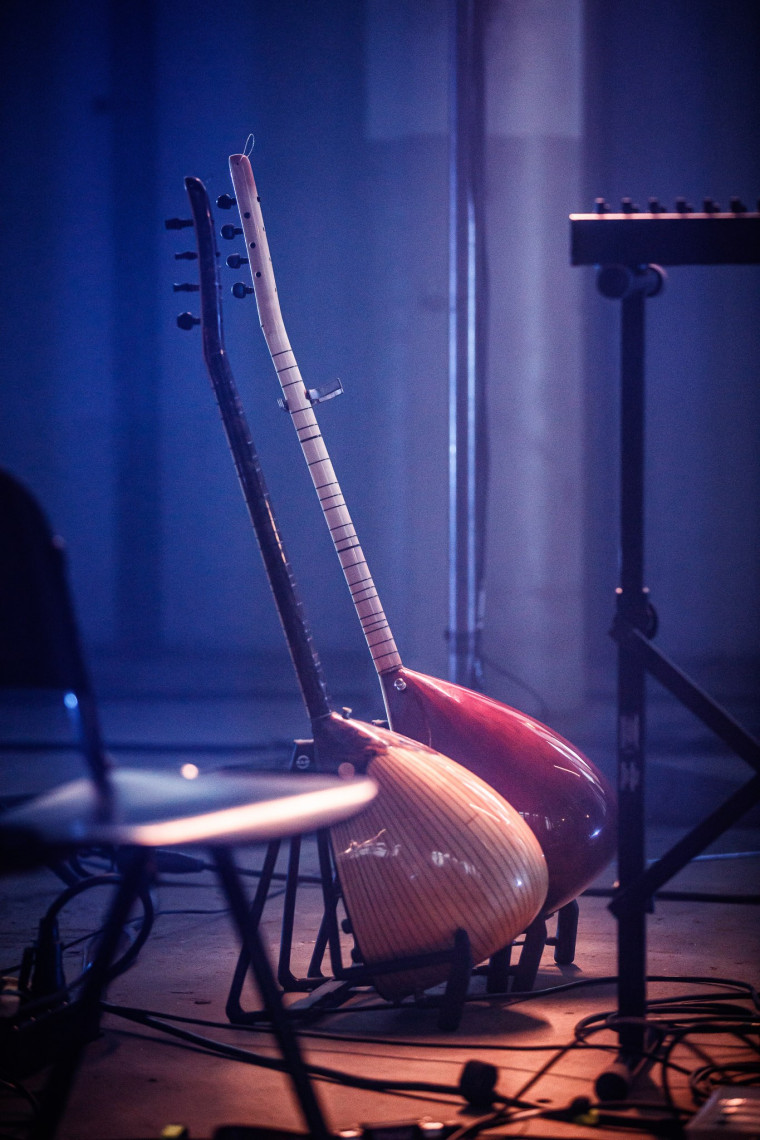 Neo psychedelic folk has been making waves for the past couple of years, gaining solid foothold in the global music scene. You guys surely are part of that process. Where does that come from?
The wide-spread accessibility of all forms of music plays an important role in the first place. This goes for digital streaming and what not, but also for obscure vinyl reissues. The reissue-ers who venture to countries where local music never really made it out, just show how much great music there is still to uncover and to inspire. You can hear an obscure cassette recording from Somalia, which would've never made the record crates years ago. This brings bands in contact with more exotic sounds, making existing genres more eclectic. Kruangbin and King Gizzard (and the Wizard Lizards) are just 2 examples.
And Altın Gün. Very suitable for a certain Saturday afternoon at the Greenhouse in August.
Hopefully next year!
Do you guys get support from DJs?
The first one that comes to mind is The Gaslamp Killer. He got in touch a few times to show his enthusiasm for our records. Other than that, I do hear our songs being played here and there at festivals and in mixes, which is nice. But it also comes from the weirdest outskirts of the DJ culture. We quite often get remix requests from slick EDM producers.
To flip the question: which DJs do you support?
As I said, the band members and I aren't all that up to speed with the things happening in the electronic scene. We do have big respect for all DJs, re-issue labels and online blogs/channels that dig deep and are able to unearth obscure music that deserves to be heard. Music From Memory in the Netherlands and Radio Martiko in Belgium, for instance. Two completely different scenes but both very passionate and interesting. Lately I've been spending a lot of time on YouTube, discovering obscure 80s and 90s stuff through channels like Maybe Tonight from Paris.
Lastly, you guys played a small show for us. Care to elaborate a little?
With the first single out now and the album just 2 months away, we played all new material. Remember the way we recorded the album? That means we never played it live together! All the more reason to perform Ordunun Dereleri and two songs from the album for the live session. We added some songs from the first two albums as well, all sitting in a crescent moon formation to reflect that intimate atmosphere.