In the limbo of our current global pandemic, artists are facing particular challenges. Especially for any artists who were up and coming in the past few years, the current year may have initially felt like riding a wave then crashing into a wall. But beyond these challenges also lies a time of renewed inspiration, reshaped creative processes, inward reflection, and unforeseen collaborations.
Words by Leonard van Hout
Your memory probably won't need any refreshing on this, but let us briefly go over the past nine-ish months: in not even one year since we were introduced to the novel coronavirus, we have seen concert halls cleared, global tours discontinued, festivals cancelled, clubs closing its doors, and generally a large part of the world's population spending their time in at least some sort of isolation. Music, art and creativity in general has always been a way out of the rut of the days, but in days spent in isolation, during which the outlet of art and social contact seems more pressing than ever, they may have become even more essential — making the absence of a shared dancefloor experience of music particularly difficult to digest. Yet this emotional rollercoaster of a year is not all doom and gloom. Without neglecting the pressing threat to worldwide health and disruptive impact on society at large, the pandemic may very well lay at the root of a wide range of positive outcomes and opened-up possibilities.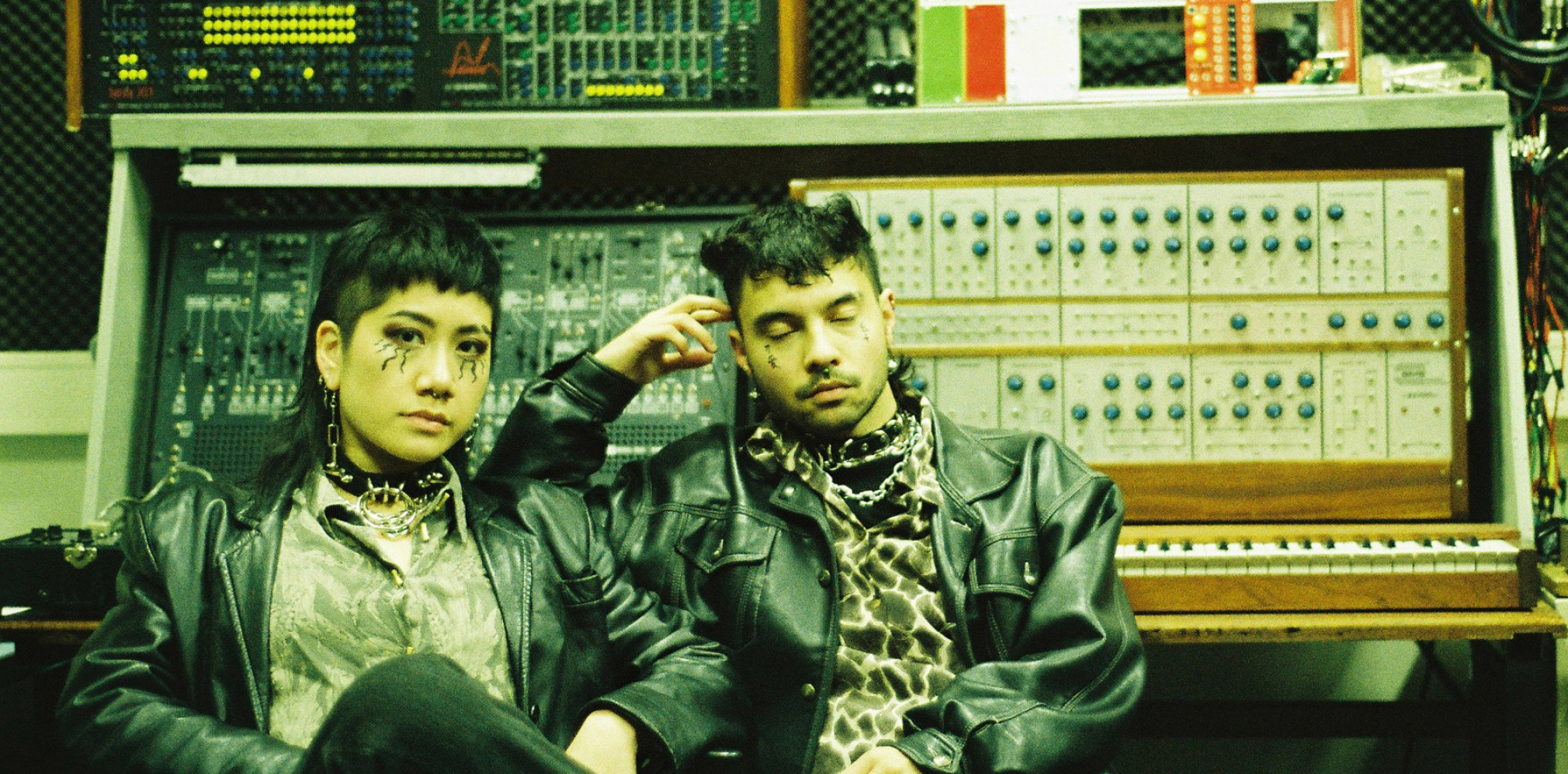 The initial shock
At this point we are beyond the first shock, and approaching the mark of our first full year in a completely different life. It has become clear for artists how this time hit hard, with a loss of gigs, the subsequent loss of income, and with a forced push into isolation. "We've been making a lot of music, but also had sort of an existential crisis," says Marvin, who's part of the Rotterdam-based experimental rave act Animistic Beliefs alongside Linh. The pandemic hit hard and they saw a string of club shows and an Asia tour dissolve from their planning. Yet with multiple releases, an art installation and new collaborations, the year turned fruitful in the end. "The dip was quite bad in the beginning," says Linh about the first shock, "and then to see everyone rushing online, streaming, producing, doing all these things… We started wondering, do we have to do all of this too, while my head is exploding from this crisis?"

The pressure to keep productive while times were rather turbulent is something more artists struggled with, yet the sudden surge of time was also welcomed by many. Amsterdam's upsammy, who was about to release her debut album and anticipated a crammed schedule of club shows and festivals, comments how it didn't affect her as negatively as some: "At first it was a bummer, of course, but it also brought me a lot. Since I haven't been playing out as much, I feel like I can focus more on artistic development. It also feels like my brain is literally functioning better, since I'm finally getting enough sleep. I feel more alive, in a way."

Whether the whole situation drove artists into existential crisis or laid out the perfect circumstances for their artistic flow, these routes all led to newfound artistic productivity in their own ways. "I think the creativity doesn't necessarily come from struggle in itself," says Amsterdam DJ TITIA, "or from everything going well either. I think it just springs from all of these emotions in general. It has been an incredibly emotional time for everyone — I think that's where many people have found a trove of renewed creativity."

"It has been an incredibly emotional time for everyone — I think that's where many people have found a trove of renewed creativity." - TITIA
Maintaining balance
The creative flow coming from all these emotions aside, the sudden shift in the lives of artists also meant that it was vital to maintain a balance, structure and a healthy state of mind in general. The challenges of this year forced artists to take a step back and suddenly adapt their routines from the hurried touring schedules to long months spent at home, without much to look forward to.

When TITIA approached a friend to work together shortly after the beginning of the lockdown, he told her that he was taking some downtime to blow off steam. "That was when I realised: he's right, we just have to take some time to chill. This time serves a purpose, people need time to reflect, check ourselves and what we are doing." This hasn't meant she has been sitting still. On the contrary, the time of rest quickly led to new things coming to fruition. "I cope with the situation by doing small stuff day by day, that's what works for me," she explains. "Just do one thing each day, and at the end of the week I noticed I did quite a lot, things that made a difference. It has taught me that if you take little steps, it can lead to something substantial."

In her case, it led to developing her DUOTOON project: an online platform in which she initiates collaboration between musicians and visual artists. upsammy was part of the first instalment, teaming up with multidisciplinary artist Sjoerd Martens, and De Ambassade, LYZZA and Animistic Beliefs are also set for new collaborations within this project in the near future.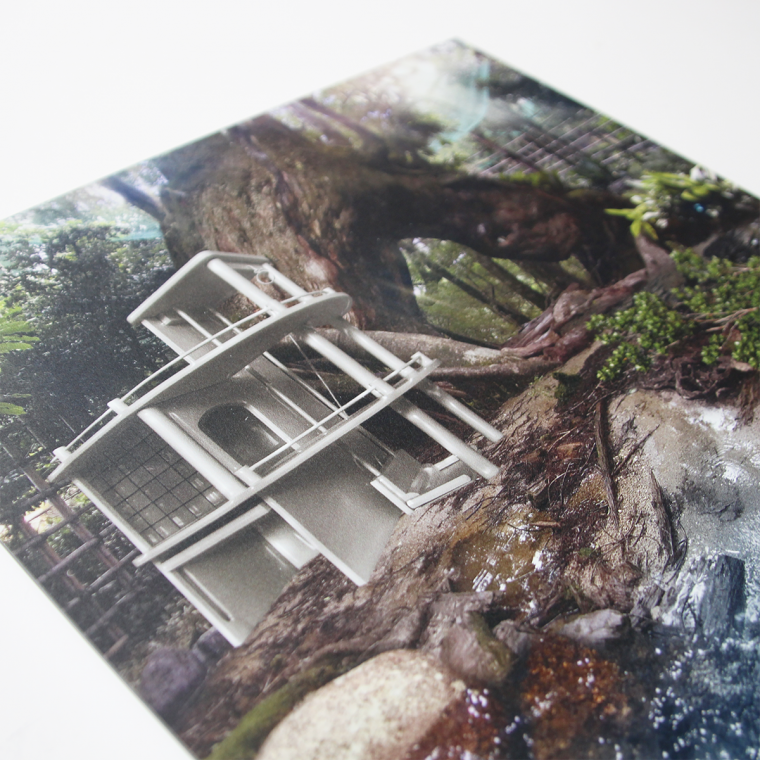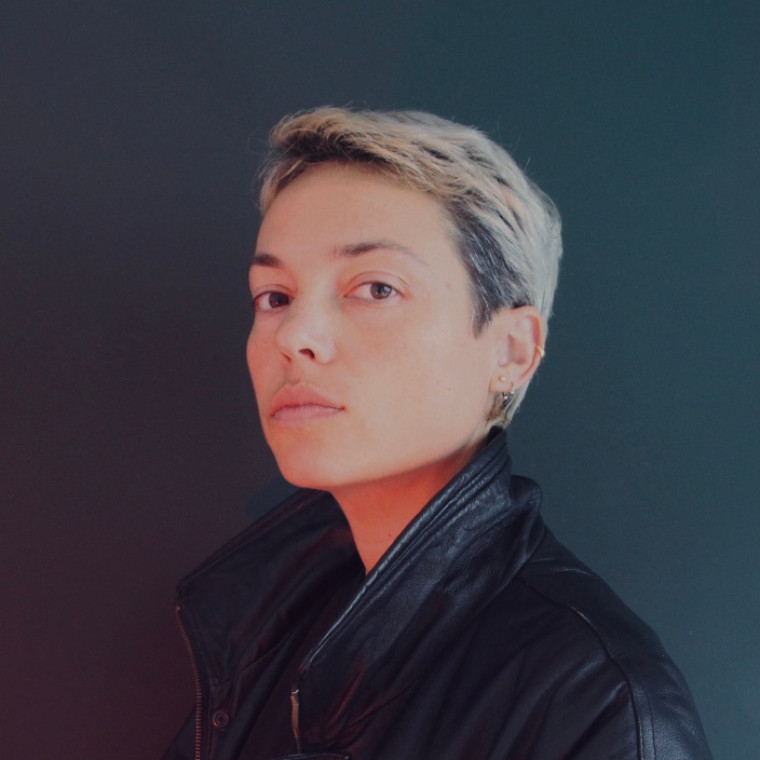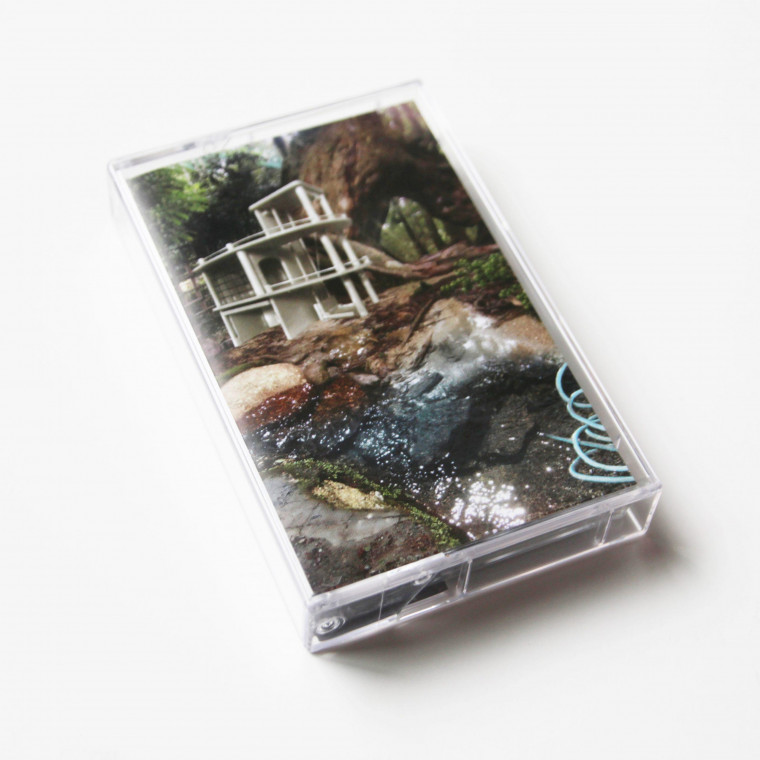 During the initial few months of the pandemic, up-and-coming DJ and producer Mary Lake also felt like she had to find ways to deal with her pandemic-induced distress. "I've had anxieties and quite some ups and downs, but as I accepted the situation as it was, the less insecure I started to feel. I started making a list of positive things that were still happening to me, and I was surprised at how much great stuff was still going on for me this year." She started getting into producing during the first months of the pandemic, and eventually got herself a studio. The routine she set up for herself has led to a first track being released on Carista's United Identities and an EP for Nous'Klaer in the pipeline, but also gave her something to hold onto: "I noticed that I can get rather depressed when I'm not in some sort of routine, spending too much time in bed, not working out, et cetera. I created this routine for myself and managed to stick to it during quarantaine. It really pulled me through — I knew that when I would start spending whole days in bed, things would slide downhill quickly."
When time is no factor
Mary's experience is something more artists encounter. With an emptied schedule and limited places to go, one of the main direct benefits that artists experience is that there is simply more time on their hands. It provides more room to experiment, to team up for new collaborations, to take on a different direction, or simply put more time in what one was already doing.

upsammy mentions how it gave her more time to fully absorb music more thoroughly, and how it has broadened her digging process. "I have been digging music in a different way now, listening to things with more attention than before. Rather than scrolling through 10 seconds of something to see if it could fit in a DJ set, I'm taking time to fully listen. In that sense I have encountered a ton of music that I'm really into." More time on her hands also translated to her studio work, both for her collaboration as part of the DUOTOON project, upcoming releases, as well as just freestyling things with no particular end product in mind.

"It's back to basics. It's experimenting, and enjoying the process without thinking about what it's 'supposed to be' or what people would want to hear" - Animistic Beliefs
"I think that the boredom that came with it is one of the main positive things I get from this situation," she continues. "I feel that when I'm bored, I get the best ideas and everything I do just feels unconstrained. If I do something without any pressure, it seems like creativity comes more naturally." This more casual approach to making music could perhaps make an artist lose focus, or in some ways less productive, but the creativity that comes from having the time to experiment often leads to unforeseen outcomes, and new techniques that were kept untouched before.

"I personally just spend more time in the studio, playing around with sound design, creating new things and rediscovering old synthesizers. Not just to work on a particular track or an EP specifically, but more to play around, like how we started out," says Animistic Beliefs' Marvin. Like upsammy, the element of exploration seems more prominent in their artistic process. "It's back to basics," says Linh, "it's experimenting, and enjoying the process without thinking about what it's 'supposed to be' or what people would want to hear". It resulted in more time to build their own synthesizers, as well as the further development of their CACHE/SPIRIT collaboration with visual artist Jeisson Drenth. Initially an A/V liveshow, it evolved into a multidisciplinary art project, premiering with an installation at CYNETART in Dresden. "We've been wanting to expand our project beyond music for a while, but because we were always on the move we didn't feel like we had the time to process and execute our ideas."

Turning that abundance of available time into fruitful collaborations is precisely what TITIA is aiming for with her DUOTOON project. "I realised that this was the moment to get in touch with others," she explains, "Like hey, you're not alone in this. I personally needed that: someone to discuss and create new things with, to make each other enthusiastic about things." Having a background in arts and design besides her endeavours as a DJ, finding the time to connect these different worlds through new collaborations felt like a logical step.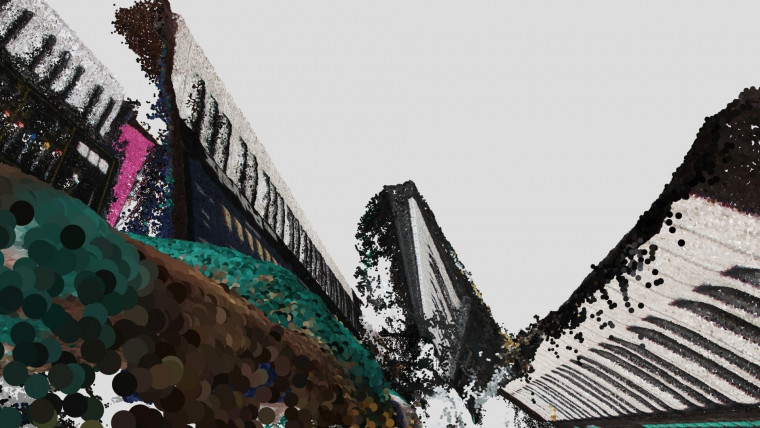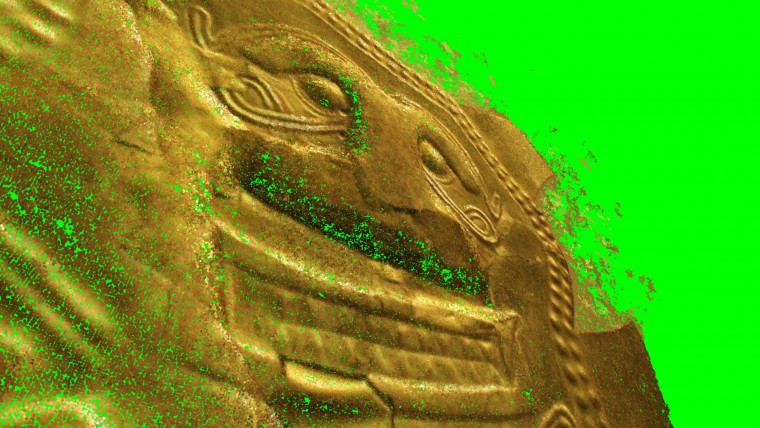 New social contexts and inspiration
The root of this urge to collaborate seems twofold. On one hand there is more time, more possibilities to look beyond one's usual processes and to find new possibilities to team up with someone, and on other hand it was the disappearance of the social infrastructure of music scenes in the way we knew it before. Electronic music has always been a social experience, geared towards physically sharing a dancefloor with many, together becoming one with the music. As this aspect fell away, artists found themselves isolated from their audience, but also from other artists and the scene at large. No back-to-back sets, no impromptu improvisations leading to unsuspected harmony in the booth, that line of things.

"What I miss mostly is those interactions, meeting new people," explains Linh. "Spontaneity, and meeting people with whom you share these interests." The duo has a devoted online following, but admit that it doesn't feel the same as the energy you get from a full dancefloor. "I miss the social element of playing for a live audience; of meeting people after your set, and everything around it." Or, as upsammy puts it, "there's this urge to meet people in one space, and to have some sort of very simple, tribe-like experience of dancing together. Back to the core of things. I think that's something people really miss, including myself."

Although the dancefloor experience is hard to achieve in other ways than coming together in real life, there are still ways of connecting physically, both to audiences as to artists and the scene at large. Linh started a regularly recurring hangout to join forces with upcoming female DJs at the Clone records store, upsammy collaborated with Sjoerd Martens, Mary Lake started producing club music with other artists she invited — all of these collaborations came into being when isolation had people removed from each other.
"There's this urge to meet people in one space, and to have some sort of very simple, tribe-like experience of dancing together. Back to the core of things. I think that's something people really miss, including myself." - upsammy
"It gives me a lot of inspiration because everyone has this different approach to things", explains Mary Lake, though she does miss the interpersonal contact she has been used to at clubs and festivals. "What I miss from those interactions is the inspiration. I sometimes realise that when I'm producing, a lot of inspiration is coming from my audience and the scene."

With the usual context of clubs and festivals being non-existent and inspiration coming from other places — such as emotions, nature or other types of music — to what extent can we expect music to be affected by that? For many producers, the drive to create dancefloor-oriented music is not as strong as it was when the clubs were still open. "There have been moments when we were making club music," says Animistic Beliefs' Marvin, "but that we then realised: what are we doing this for exactly, at this moment?"

The situation has many artists exploring music outside of the usual dancefloor context, such as ambient or more experimental electronics — a development that may have an impact on the electronic music that's coming out. "It may start sounding different," muses upsammy, although she is convinced that club music is in no way under threat. "I think club music is more than just a functional thing. It holds a lot of emotional depth and meaning to many of us, also outside of the club. And there's also a lot of club music you can listen to at home of course, it's not always tough four-to-the-floor bangers." Mary Lake recognises this: "I've been doing some listening sessions, and I just played techno there. The response was so good, people we're really digging techno in a listening context too. It's nice to see that development, to recognise that."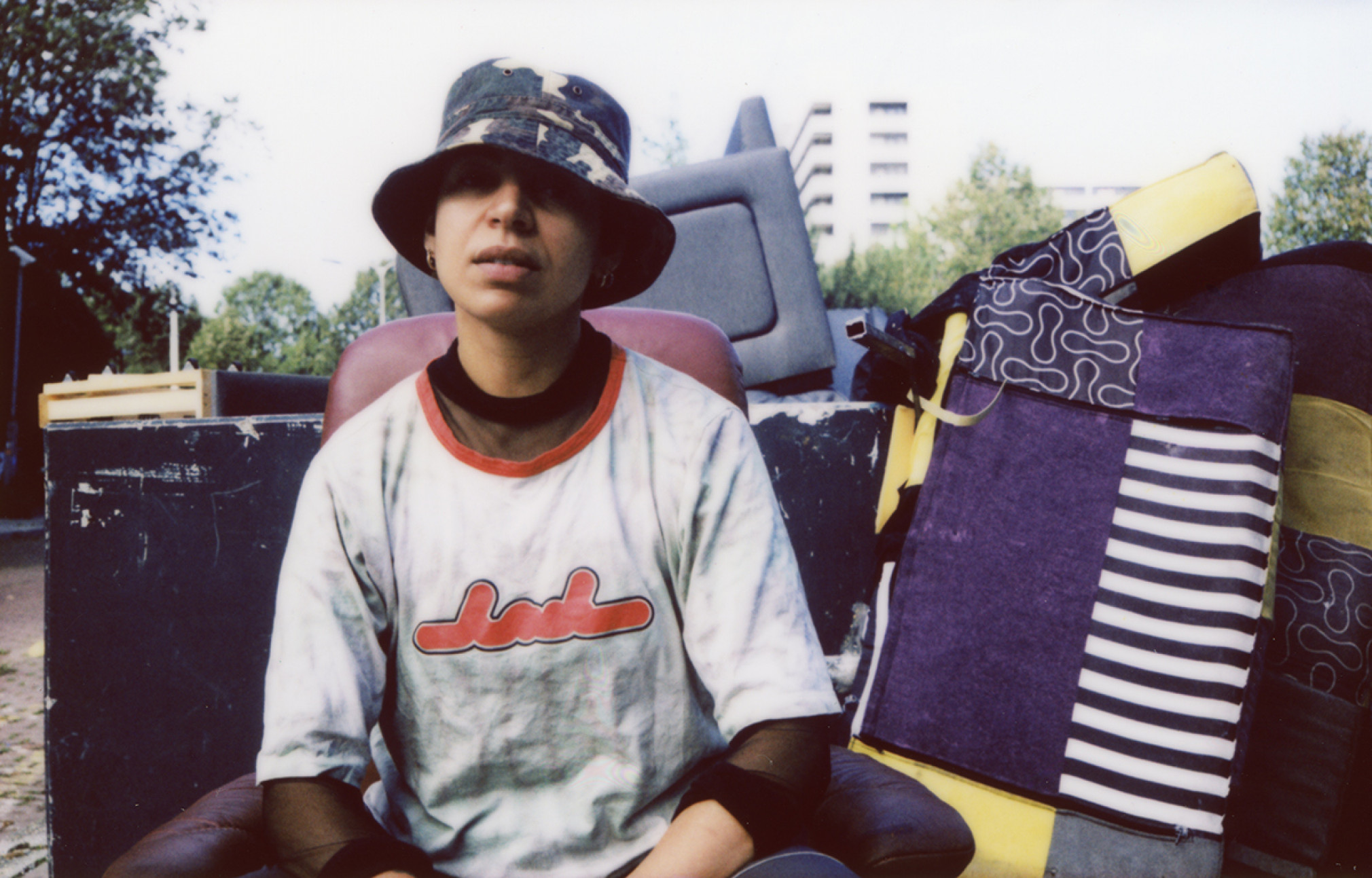 Opportunities to reflect
Practical changes aside, this year also offered time for a pause — to rest, reflect and rethink the ways of doing things or the direction to take. "As an artist, I think there's always this level of reflection", says upsammy, "but when you're in this rollercoaster or regularly playing gigs, there is not much room to dwell on things. Now I'm having more of these moments of reflection on who I am as an artist. Although I must say there's not much of a conclusion coming out of it for now, I feel a bit more clear on the direction I want to go as an artist. I have that more in focus now."

Mary Lake managed to get a clearer vision of where she was heading as well. "It accelerates my self development, in a way. I feel like I can get closer to myself, which is making me more self-confident in what I do and who I am as an artist. I think that's one of the foremost advantages of this time." Animistic Beliefs share this experience. "We started turning the lens more inwards," Marvin says, "and not just because we're stuck at home all day. We were always thinking of doing more than just music, looking for new media, new ways of expression or art, also before the crisis" Linh adds: "But since performing in the way we used to was no longer possible, it made us delve deeper into those other possibilities and how we would like to continue. We have had time to think about what we want, as well as explore our different interests."

This reflection often applies to one's own routines, approaches and beliefs, but also the scene, and existence in general. "I think this period of time contributes to that," says TITIA. "There are a lot of things that have become much more clear, as well as the fact that we take many things in life simply the way they are, without much critical reflection. But now people are finally ringing the alarm about things, like: hey, the way we used to do things is not always the right one, and people should start reconsidering things. The same goes for music — in this time we can rethink what music is, and what we do as a scene or as artists."

Looking forward
It seems more difficult than ever to predict the future, where the current situation takes us, and perhaps most pressingly: when it ends. For artists trying to build their lives around their music, this uncertainty can be a heavy burden to carry on with. Future plans are largely on hold for now and although a vaccine might be in sight, it is still difficult to properly plan ahead. But what can we expect when the time is there? Even as 2020 may have spurred creativity in several ways, one can only wait to find out how this time has influenced artists, their art and the music landscape in general, and what things will look like when dancefloors are filling up again.

"On one hand I think it'll cause this massive explosion," says TITIA about what to expect when measures are lifted. "If it happens this summer, the whole season will be a total euphoric mess. At that point it probably won't even matter anymore what the music sounds like, everything will sound great." On a more personal level, she feels like she'll get out of this year with a clearer sense of who she is and what she wants: "I think I've learned a lot about myself. I've done a lot of reflecting and I am pretty convinced I'm taking all of that with me. I'm not sure what it means exactly, but I feel closer to myself and I don't want to get back into the blur I used to live in, where there is much less control of time."

"I realised that nothing is certain, except here and now. I can't help but think of this Bruce Lee quote: 'Be like water, my friend'. I think that's super poignant, especially this year, because in the end… You just have to adapt to whatever is coming." - Mary Lake
Animistic Beliefs are eager to pick up where they left off, but do plan to bring their recent experiences with them. "We've broadened our output to new media art forms and alternative fashion," directions the duo is itching to explore more. Linh: "I think it has been good — as a reset. Everyone has had a chance to look inward. It's good to keep taking time for mental health, because it's just a fast world we usually live in — I enjoyed more space to stand still and have some room for my thoughts." upsammy sketches up a similar perspective: "I think it'll leave a permanent mark, and that I'd personally shape my life as a DJ differently. Perhaps a bit more like a typical musician: a few months with an empty schedule, just for making music and creative expression, and some other months of intensive touring as we used to. Although I have to say: if clubs and festivals are opening up in 2021, I don't think I'll be wishing for a month off."

For now, Mary Lake is trying not to peer too far into the future. "As all the things I had planned turned dark at some point, I thought: I should live more in the moment. I mean, you always should, but especially this year. I realised that nothing is certain, except here and now. I can't help but think of this Bruce Lee quote: 'Be like water, my friend'. I think that's super poignant, especially this year, because in the end… You just have to adapt to whatever is coming."
Photos & art by Judith Tielemans, Sjoerd Martens and Jeisson Drenth.