It's often quite easy to tell if a DJ loves dancing from the way they play and the energy they bring to a room. Jacqueline Monteiro, who goes by the moniker Nala Brown, is one of those DJs who makes it hard to keep still whenever she steps into the booth. Her sets are an eclectic blend of tracks by Detroit legends, New York's new generation of club music producers, edits of her favourite contemporary pop and R&B stars, and some high energy percussion. While always holding on to a very danceable groove, she is never afraid to surprise with a Princess Nokia tune mid set. The Rotterdam-born-and-raised artist frequently plays MONO in her hometown, where she has organized different parties and hosted talks with her AMPFEMININE collective as well, which shows that her interests and involvement in club culture definitely goes beyond the fun and into more in depth realms.
Before she stepped in the booth for her back to back with Cinnaman, we asked rising star Nala Brown some questions.
Hi Jacqueline, I was wondering what the story is behind your alter ego 'Nala Brown'?
"Nala" comes from The Lion King. It used to be my favorite movie when I was a kid. When I just started playing I wanted to go by just Nala, but after a while I added an alter ego called "Jackie Brown", like the movie. She is a boss ass Black woman who I share my first name with. I loved the idea of channeling that. I wanted to play darker than I did back then, and somehow I felt like I couldn't do that under the name "Nala", so that's when the Jackie Brown alias came in. After a while it ended up being too complicated to have two different names. I ended up merging the two together, as another Dutch DJ already went by the name Nala.
To be honest, I don't see my artist name as an alter ego, I see Jacqueline Monteiro and Nala Brown as equal because I always get to play whatever I want without any restrictions.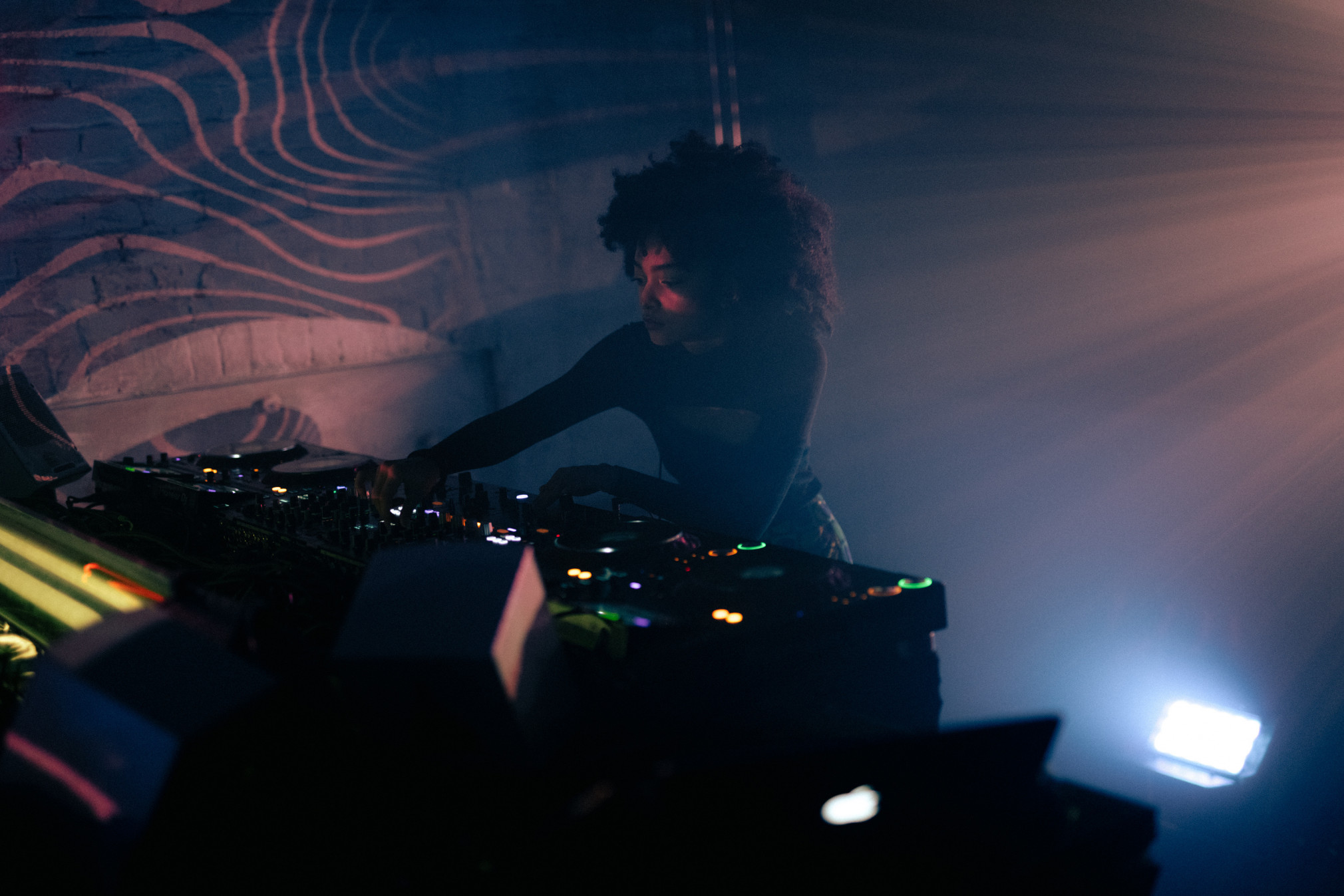 Lately, I keep on seeing your name come by on different podcast platforms, such as Violet's naive, radio shows and streams, including a guest mix for Nkisi's NTS show. It seems like even though clubs were closed, and festivals got cancelled, you didn't sit still. Was it important to you to keep on doing music-related things? Or did you go through different periods of feeling more and less inspired throughout the pandemic?
A lot of organisations considered guest mixes and radio shows as an alternative to real life sets. Similarly, I saw it as a good way to feel like I'm keeping myself busy, to practice, and spread my name and sound for when clubs open again. I ended up being asked for a lot of guest mixes and radio shows, and accepted all of them. While I had fun recording most of them, it backfired in the end; at a certain point I was recording so many sets without giving myself the time to get some inspiration beforehand. It resulted in me not even liking my own mixes, and not even enjoying recording them anymore. To the point where I was only recording them because I had a deadline, this was quite energy draining. I ended up taking a month off from playing. I'm a bit more picky now when I get asked to play, so yeah, I learned my lesson.

How did you start DJing? And how has your style evolved since your first few gigs?
When I turned eighteen I started going to electronic music parties, mostly in the old Perron in Rotterdam. I didn't know a lot about it at the time though, but I fell in love with everything about these parties. It came to a point where I found myself going there every weekend and I grew fascinated by how the DJ could create such a vibe.
By the time I was 22 I had collected a shitload of music. I signed up to do a course called "DJ Live Experience" at the school I was studying atback then. The funny thing about this course was that it was taught by Mr. David Vunk himself right before he got in the big spotlights. I bought myself a DJ controller to make doing the assignments easier. I ended up recording mixes for fun and posting them on my socials. Next to that I joined a DJ-contest, which is how I got my first gigs. At the time I used to play mostly house, Detroit techno or some bassy stuff, but all separately. The biggest change is that back then I used to stick to one genre for a set, now I just put everything I like together.

Pop tracks, edits, and samples often pop up in your sets, both contemporary as from the 1990s or 2000s, which I assume, is the music you grew up with. Would you say music was an important part of your life while growing up?
The pop music, the edits and the samples you hear in my sets are a result of listening and watching a lot of music on the TV while growing up. That was the main way in which I'd listen to music. I'd also listen to what my older brother and sister used to listen to, which was mostly R&B and Hip hop. These genres specifically still play an obvious role in my sets and style. And, I just love that feel of nostalgia mixed with a rougher kick, bass or breakbeat. I think it's fun.
Any favourites from that era that stuck with you?
I loved everything from Aaliyah to Missy Elliott, from Outkast to The Black Eyed Peas, and from Britney to X-tina.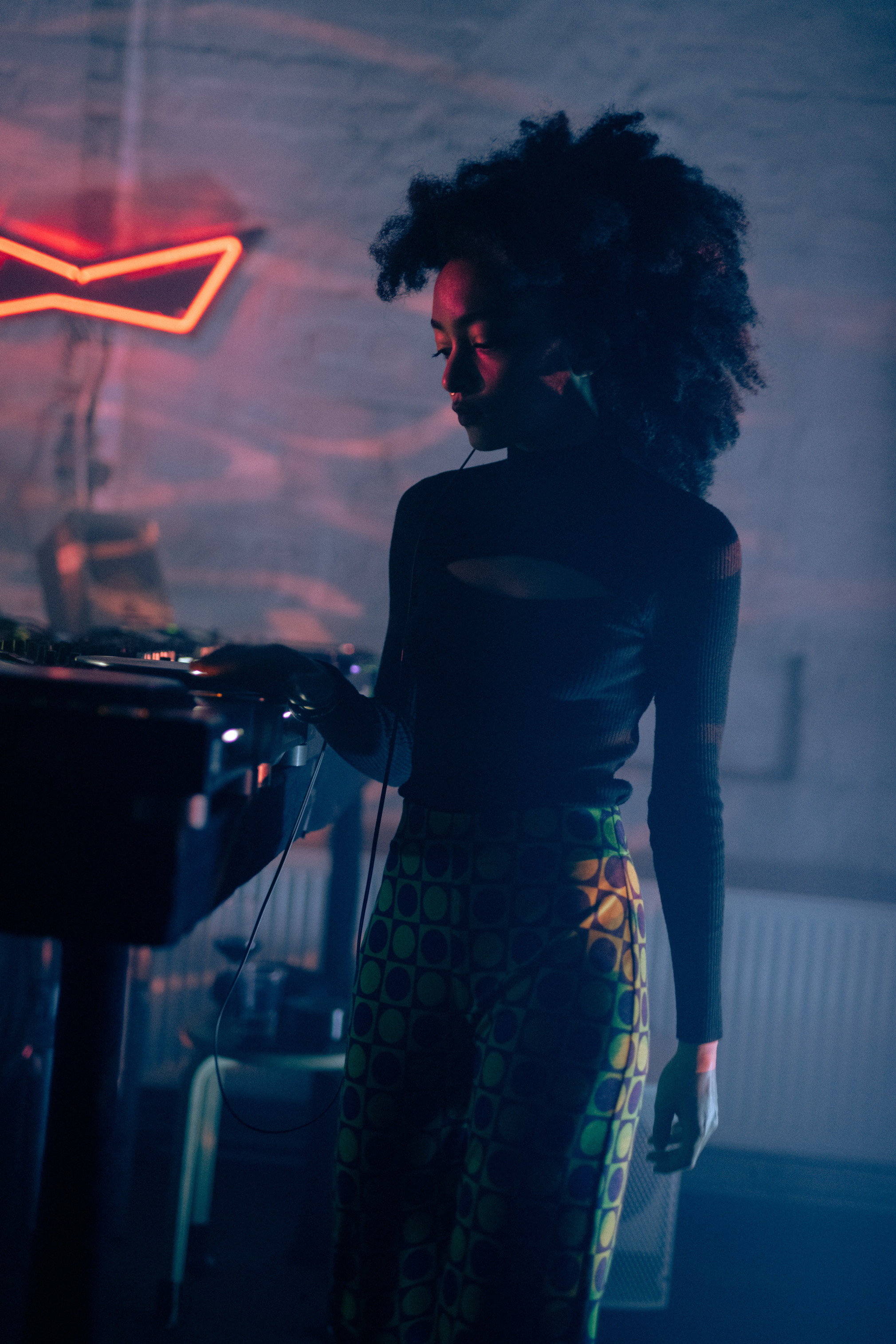 Your sets are often balanced between a more old school sound, lots of Detroit stuff, and very contemporary club music and producers. Is this a balance you're consciously trying to create?
Yes, that's definitely something I'm doing on purpose. When I go out I prefer to hear a bit of everything. I love to hear something I recognize. On the other hand, I also love and think it's important to add that element of surprise to keep myself and the people awake. This is why I really enjoy playing eclectic.
Do you have a favourite way of discovering new music?
The main sources for me for finding new music have to be SoundCloud and Bandcamp. SoundCloud is just fantastic overall to find new artists and I love Bandcamp for getting a notification every time my favorite producers and labels release new music.
And then on the more old school side of your music collection; besides being attracted to it sonically, does your interest in older club music come from a different sort of interest as well? Were you consciously exploring the roots of the music you play for example?
I think it's important to know where the music came from in order to understand the current power dynamics in this scene. When I just started going out, I didn't know the music was made by and came from Black (queer) people and their communities, because of how whitewashed it was and still is. It's important to be aware that not everything is what it seems. We need to do our research and put in some extra work to add diversity and change everything in our scene together.
Last year you started AMPFEMININE, a collective you set up together with four other Rotterdam-based DJs Deborah X, Soft Break, Camgurlxx, and Bella Hall. How would you define AMPFEMININE and how did it come about?
We started AMPFEMININE last year as we were initially trying to organize a festival together for International Women's Day. We wanted to invite Dutch and The Netherlands-based women and non-binary DJs to perform, and host talks with women and non-binary folks working in the cultural field. Our goal was to show how many local talents we have, and to prove that "being unable to find any local non-male DJs" is not a valid excuse for promoters or anyone else in our scene.
Unfortunately, we didn't get the funding we needed for organizing the festival, but we turned out to be a good team so ended up forming a collective. AMPFMEMINE is basically a reaction to all the parties, organisations, and collectives that lack diversity. We organize events and parties to give people that are less likely to get it, a stage, and to show that it can be done differently.
"Our goal was to show how many local talents we have, and to prove that "being unable to find any local non-male DJs" is not a valid excuse for promoters or anyone else in our scene." - Nala Brown
I feel really blessed being able to work with all of them. They're all amazing in their own unique way, and all have such good taste in music. Though we're all really different, we still understand each other and have our own qualities, which we use to create new things. The part of feeling understood on a personal level amplifies the feeling and desire that we don't have to accept the current power dynamics in our scene, and we can do our part to change it.
Which advice would you give to your younger self, or the next generation of girls that want to get into djing?
I'd advise myself to do what I want to do more often. Not everyone is gonna have your best interest so it's wise to listen to them, but not take it as the way to go.



Photos by Tim Buiting