After two years in pandemic limbo, anticipation is running high for the return of Dekmantel Festival. Programmed with the mixture of spectacle and comforting familiarity we all need after so long apart, there's a lot to take in across the 2022 line-up. We've teamed up with co-booker Lisa Molle to make sense of it all.
Words by Oli Warwick

"When you see all those names on that red programme in that small little font, at first you're so dizzy. It's only when you see them in the spot they get at the festival it makes so much more sense."
Lisa Molle should know how it feels to get overwhelmed looking through the Dekmantel Festival line-up for 2022. For her, that list of artists is the culmination of months spent obsessively seeking out the perfect combination alongside fellow booker Boye t' Lam. More than any other edition, this year's event comes loaded with expectation after the enforced hiatus of 2020 and 2021.

"We had the same line-up for two years, but we couldn't confirm all those names are still very Dekmantel," says Molle. "Maybe they followed a different path or they're bringing another sound. So we chose some artists who get their third chance to present themselves at the festival, mixed with the new sounds and relevant and emerging artists who we really want to have this year."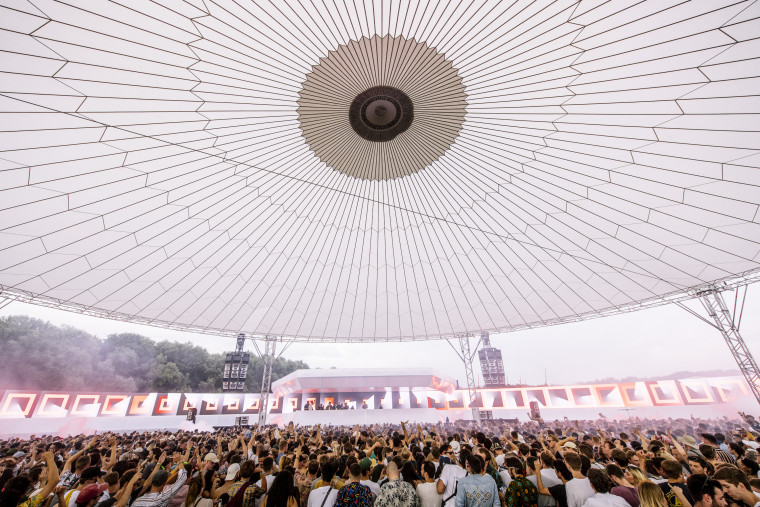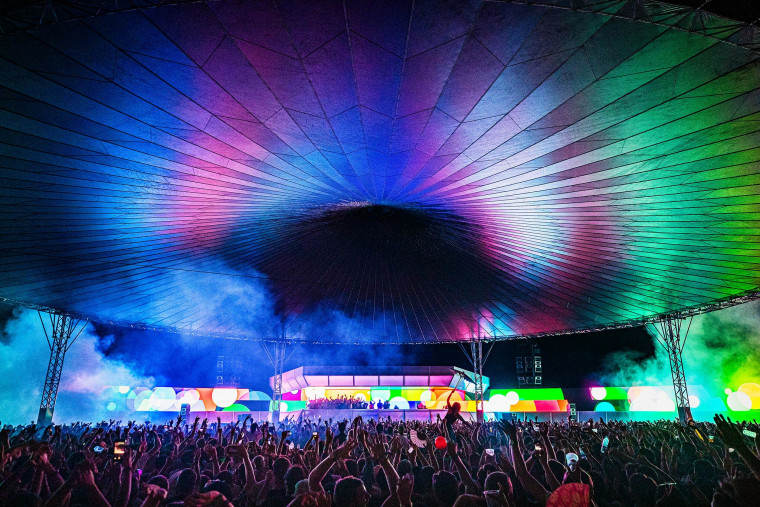 On first glance at the line-up, it's hard to focus on any one act. Familiar acts tickle at dopamine receptors and unknown names pique your curiosity, but it merely hints at the experience on the ground in August, when the sound vibrates between the trees in the Amsterdamse Bos and bodies start moving. It's an experience which stretches beyond the bucolic climes of the daytime, weekend-long programme.
Looking at the specific groupings of shows across multiple venues in Aan 't IJ on Wednesday and Thursday, one can start to sense the shape of some micro-happenings within the larger event. The opening concert at Muziekgebouw aan 't IJ hints at the spectrum of Dekmantel Festival's interests, from Young Marco, Gigi Masin and Jonny Nash's delicate, pastoral ambient project Gaussian Curve via upsammy and Sjoerd Martens' AV set of blissful electronica and retro-futurist organic visuals. At the farther end of experimentation lies Mary Lattimore, the accomplished American harpist who will be performing with legendary Slowdive guitarist Neil Halstead. As an opening statement it points to exciting unknowns, but it's also a comparatively modest, balanced offering before the programming blows wide open and difficult choices have to be made.
"When you see all those names on that red programme in that small little font, at first you're so dizzy. It's only when you see them in the spot they get at the festival it makes so much more sense."
In the same venue the night after, the names already start to zip by much quicker, but with no less tantalising possibilities. From verified legends like Brazilian composer Hermeto Pascoal and avant-jungle virtuoso Squarepusher to a vital new wave of experimental performers such as Carmen Villain, KMRU and Perila, there's stark individuality in each of these artists. More than anything, this particular line-up captures the energy around live electronic music right now – an area of artistic autonomy and experimentation which is yielding groundbreaking ideas.

For the grandiose expanse of Muziekgebouw on the Thursday, which almost reads like a festival in its own right, there is also space for intimacy at Parallel. Erika de Casier, KeiyaA and Tirzah's contemporary R&B twists sit alongside the worldwide debut of Eris Drew's life-affirming new live show and Suzanne Kraft's dreamy music.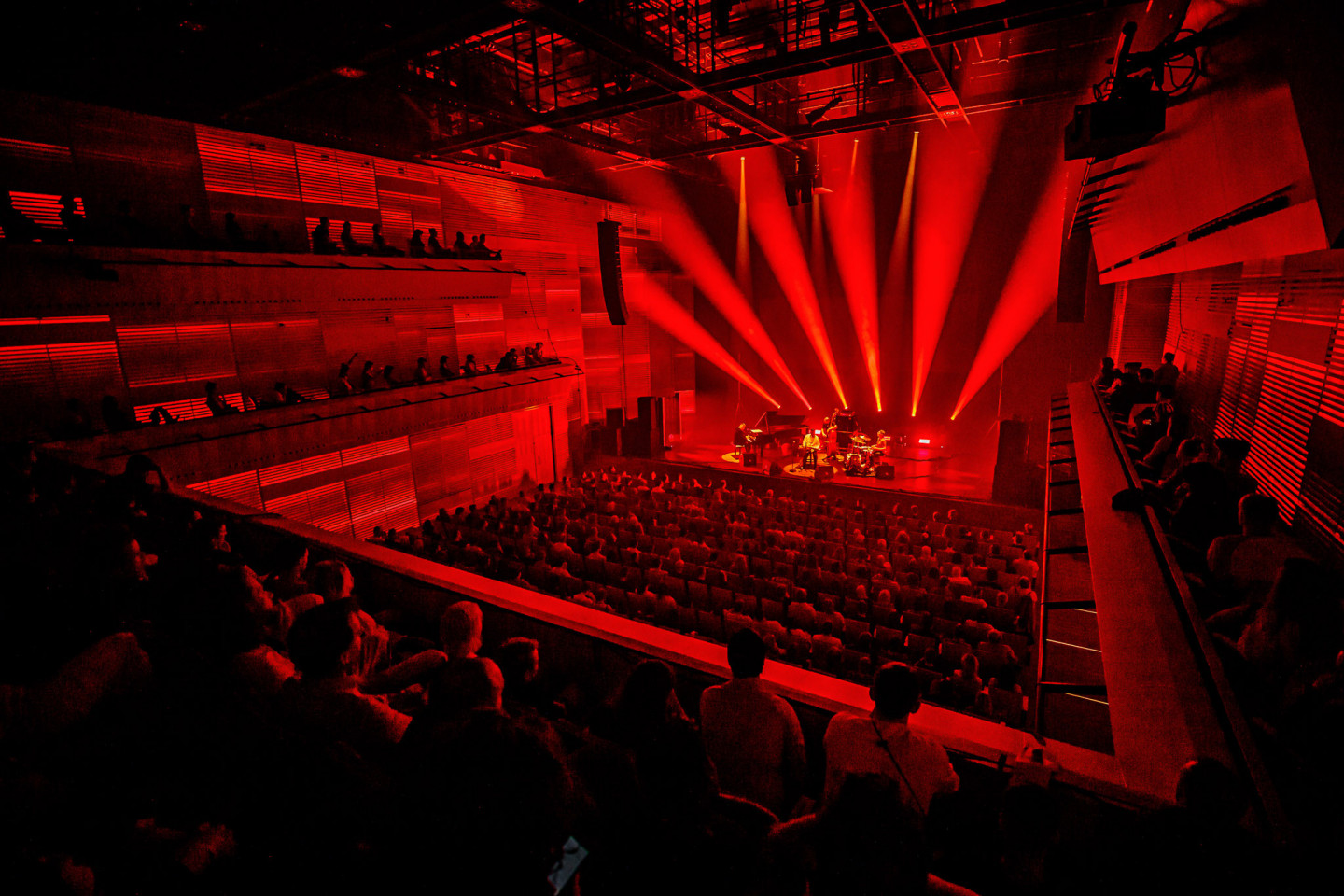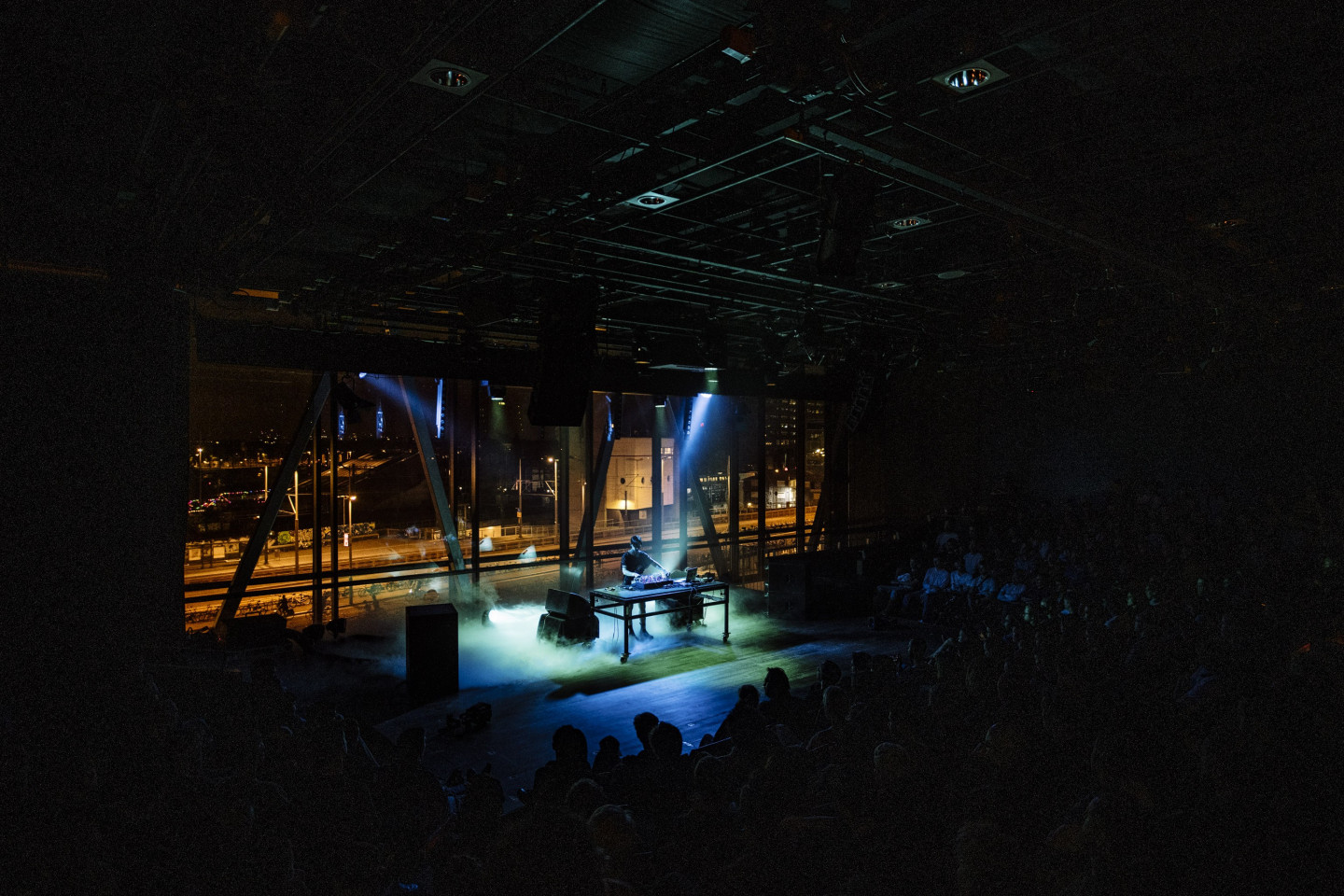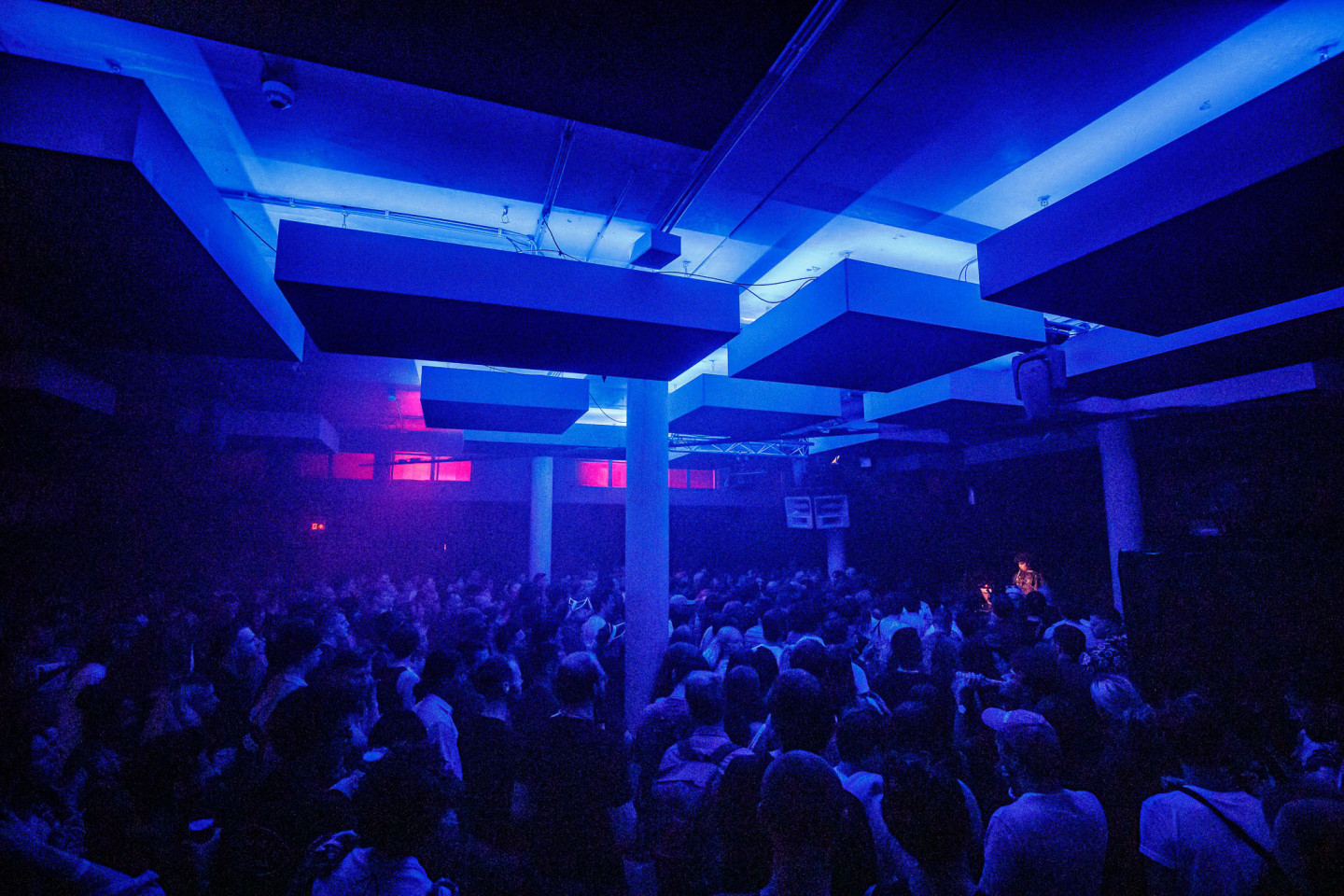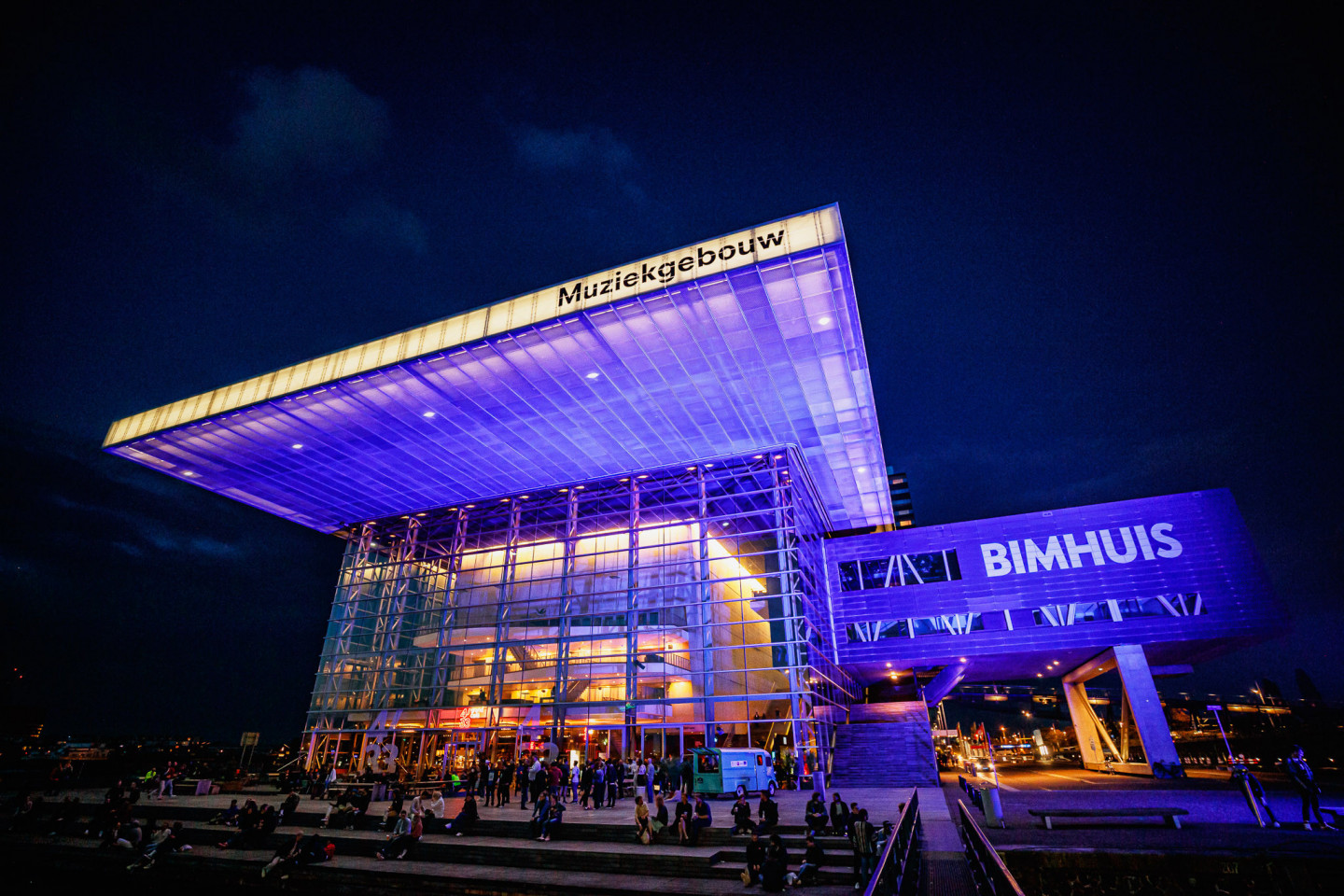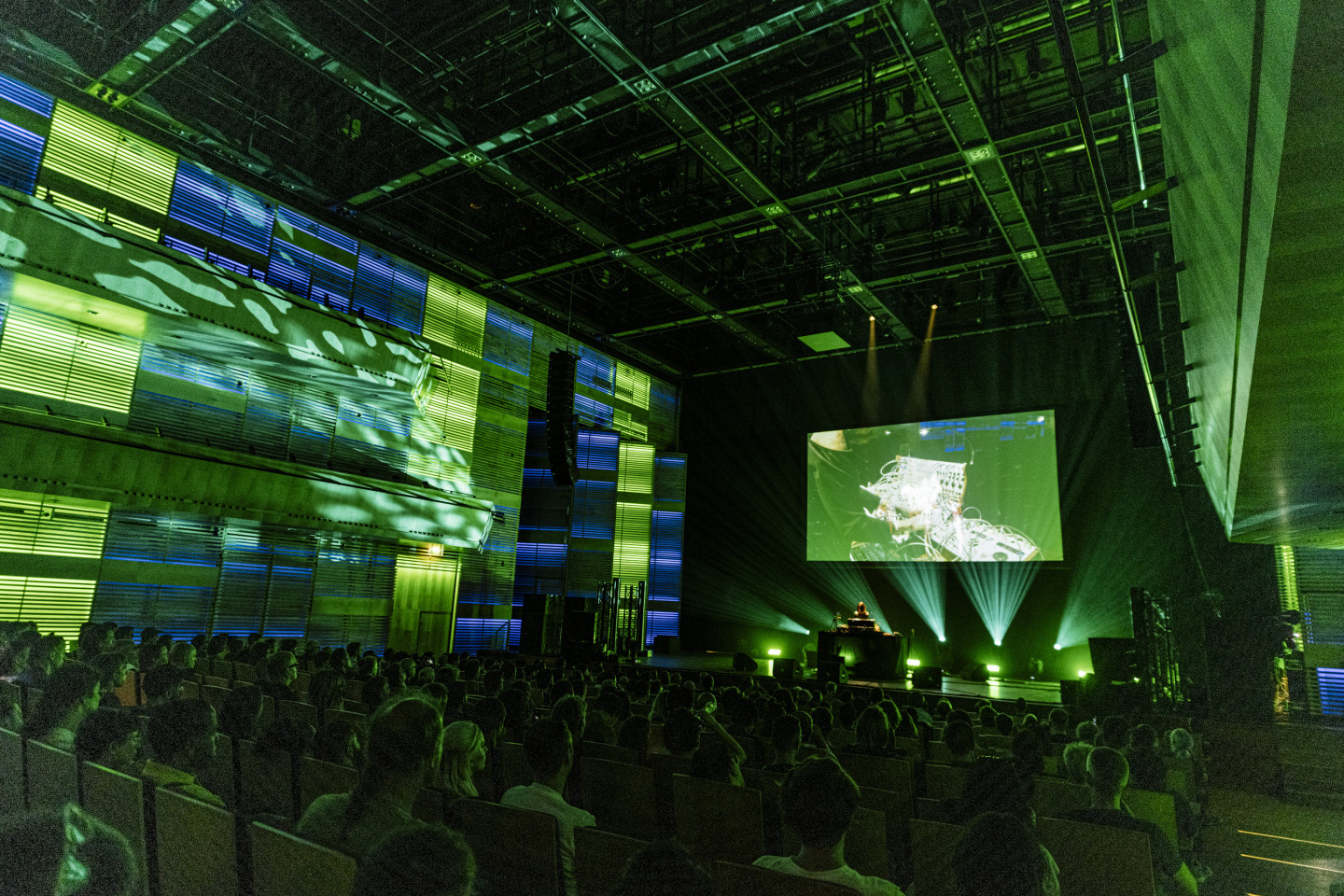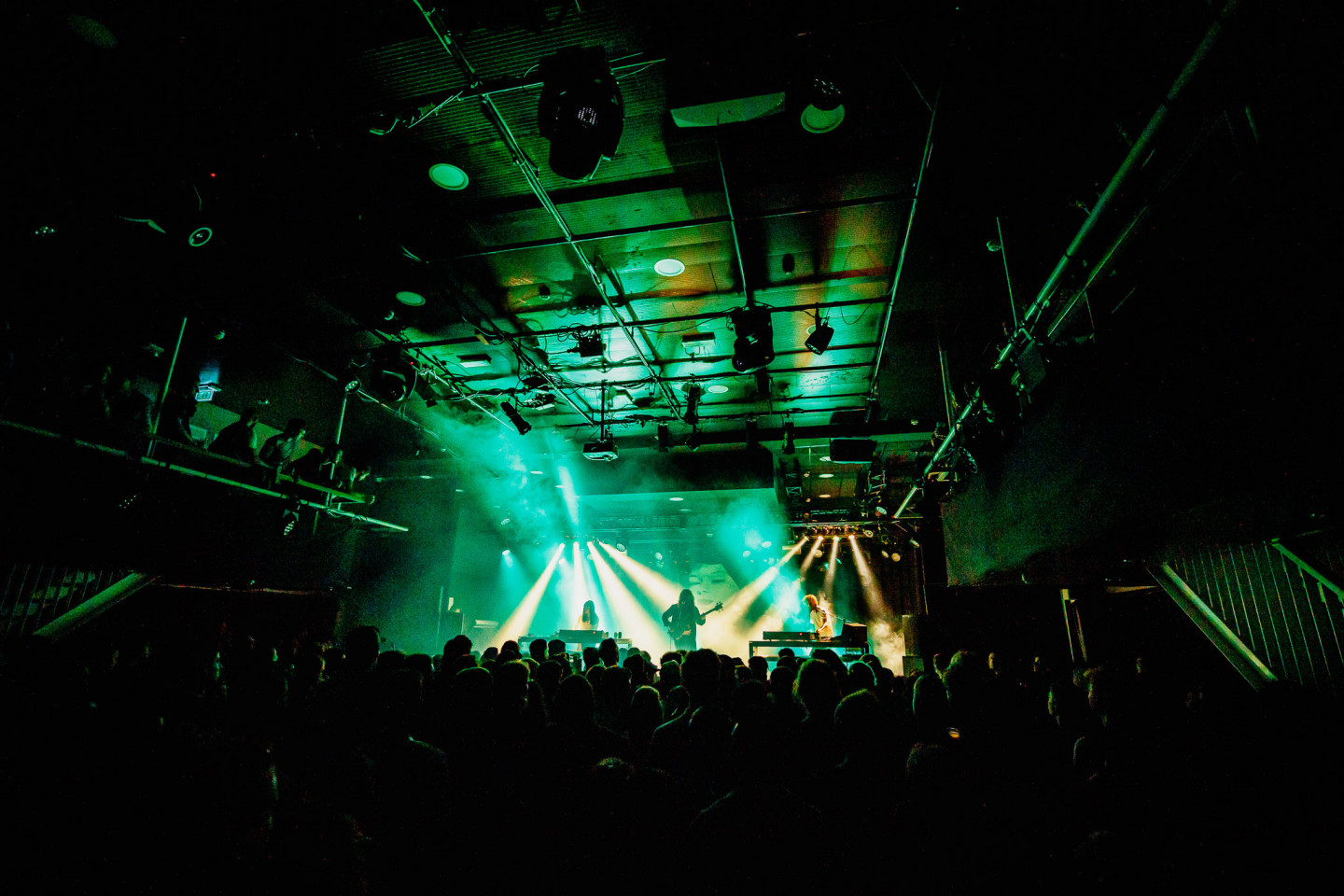 The live performance continues into the weekend in the Amsterdamse Bos. In particular, this year the Greenhouse stage will be tipped more towards an eclectic, international vibe where Nihiloxica's frantic Bugandan drumming shares a space with bassweight Kenyan-Ugandan rap from MC Yallah & Debmaster. The international dimension of Dekmantel Festival remains a vital part of its mission, platforming global innovations in electronic music. Even the groups with a stronger local connection like The Mauskovic Dance Band and Dutch-Turkish psych outfit Altın Gün present distinctly outernational sounds.
"We unify on the dance floors, right?" says Molle, "so the visitors coming to the festival also come from all over the world. That's why we chose to create a programme of artists from all over the world, and represent those who are maybe not that typical for a broader public, who want to hear something new besides the house and techno beat we already know."

House and techno remain a vital part of Dekmantel Festival's programming, but it's also somewhere you can hear Sully and Coco Bryce playing back to back, throwing down some of the most cutting-edge ideas in modern jungle. It's where you can see Scorn, aka legendary Birmingham noise and dub antagonist Mick Harris, play a live set in afternoon. The Nest stage, newly transplanted from Dekmantel Selectors, will be tipped towards bassier, global sounds from artists like South African gqom pioneer DJ Lag, Philly-via-Jersey maverick DJ Haram, DJ Plead and Phillip Jondo in collaboration and dancehall devotee Felix Hall.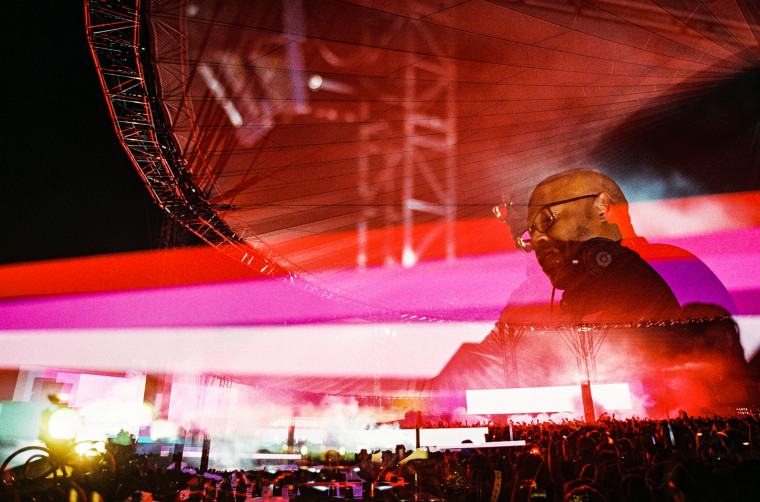 House and techno is well and truly represented across the spectrum. There are heritage acts like Robert Hood playing live, but equally there's space for the younger generation of US DJs and live acts carrying through the foundational sound in its truest form, giving the decades-honoured craft a modern lick while maintaining the essence.
"There has been a lot of discussion and politics in our dance community, and we have to admit that a lot of music we love and dance to comes from overseas," says Molle. "We do fly in artists from America. It's also a big shout out to the ones that created our scene, of course. So Dee Diggs, for example, is such a sick digger - it's in the name right? She plays such good house music from Chicago to Detroit, but is also very fresh and new to our scene, and I think that's a nice example of someone who combines the old and the very new for our public."

Also from New York is Galcher Lustwerk, a long-time dream booking whose charisma shines through in his understated take on dubbed-out hip house. Vancouver's Jayda G channels the tradition of disco romanticism in her infectiously uplifting DJ sets. Carlos Souffront's rough and ready acid and techno is always a revelation, all pulled from the Detroit native's fathoms (and decades) deep collection.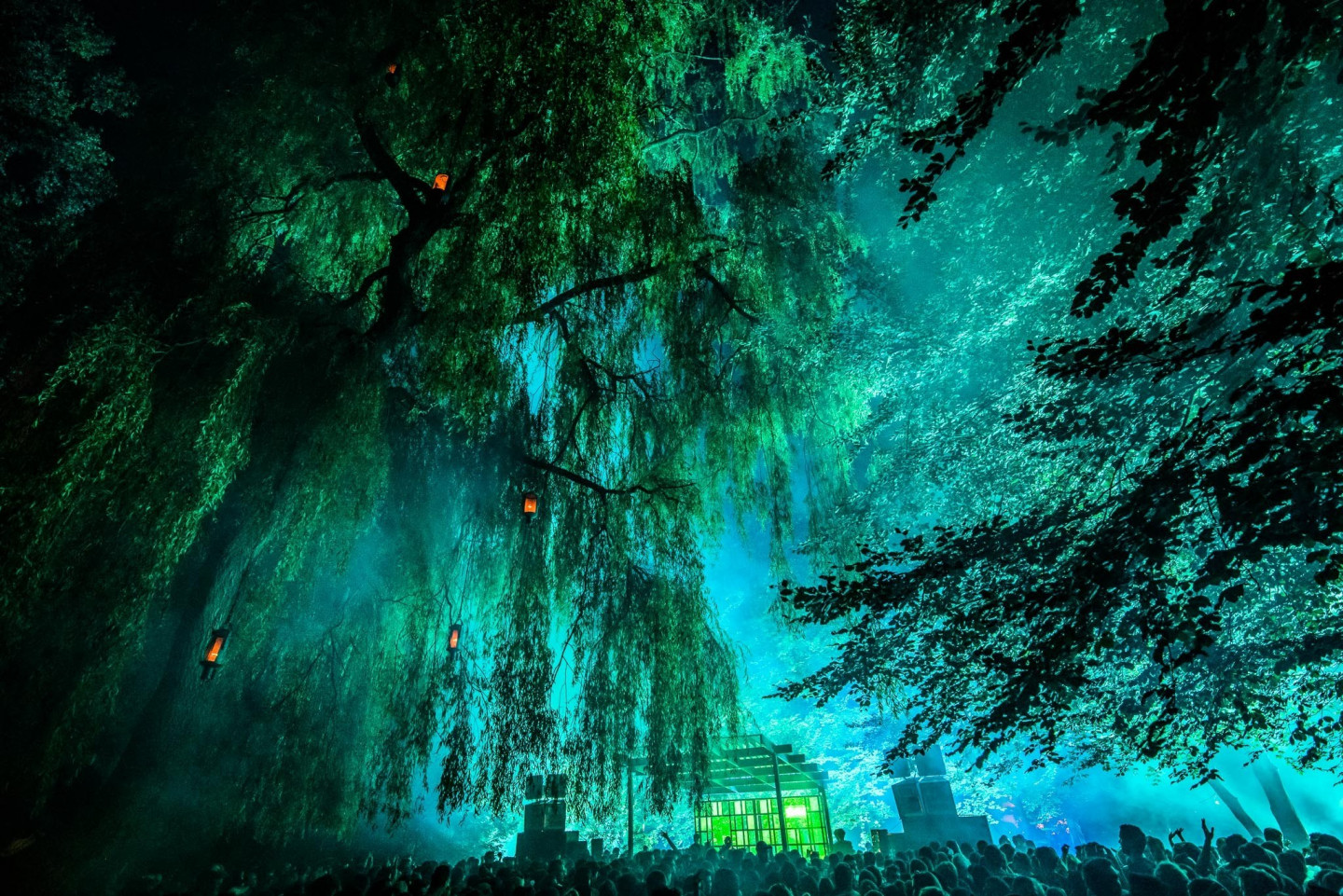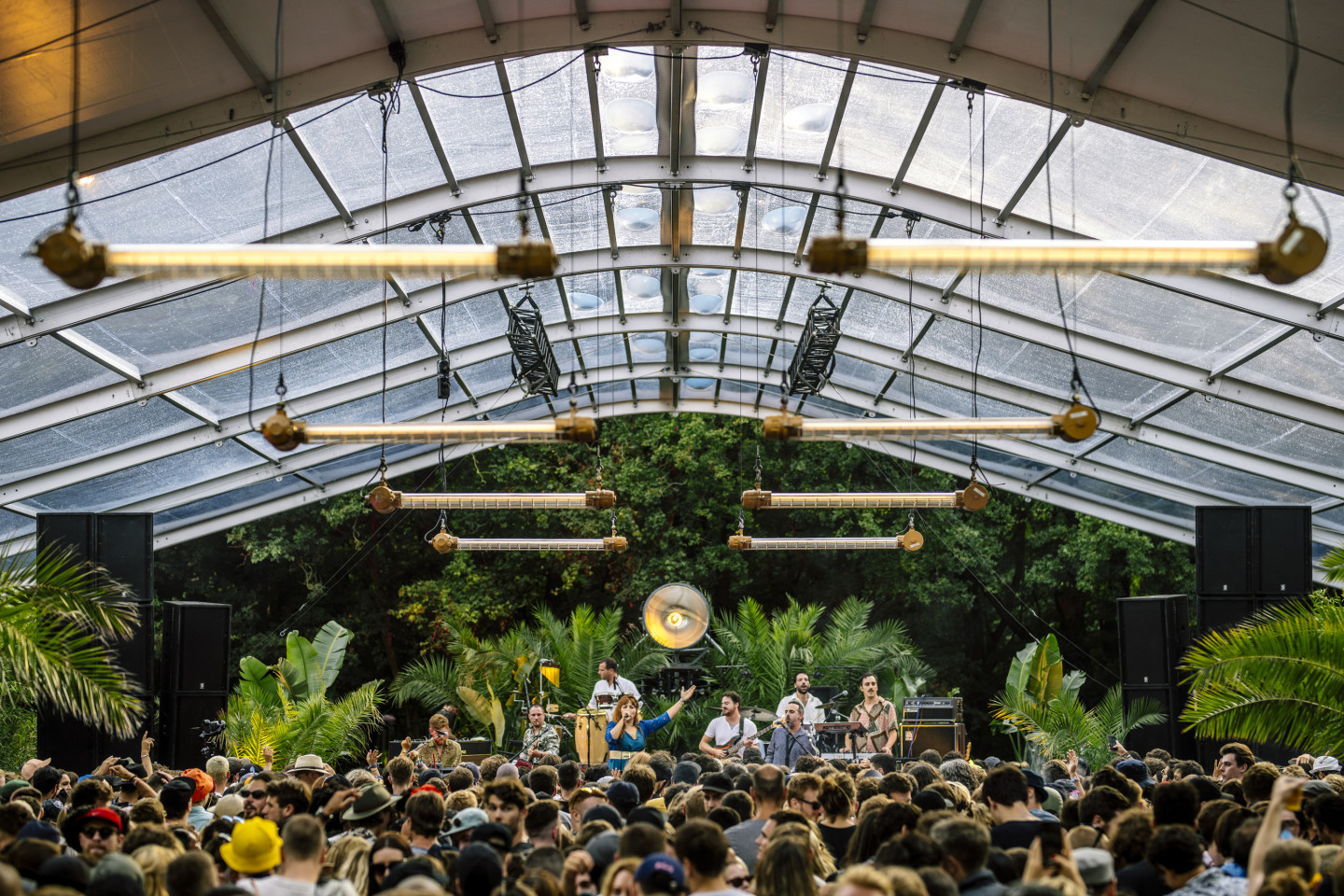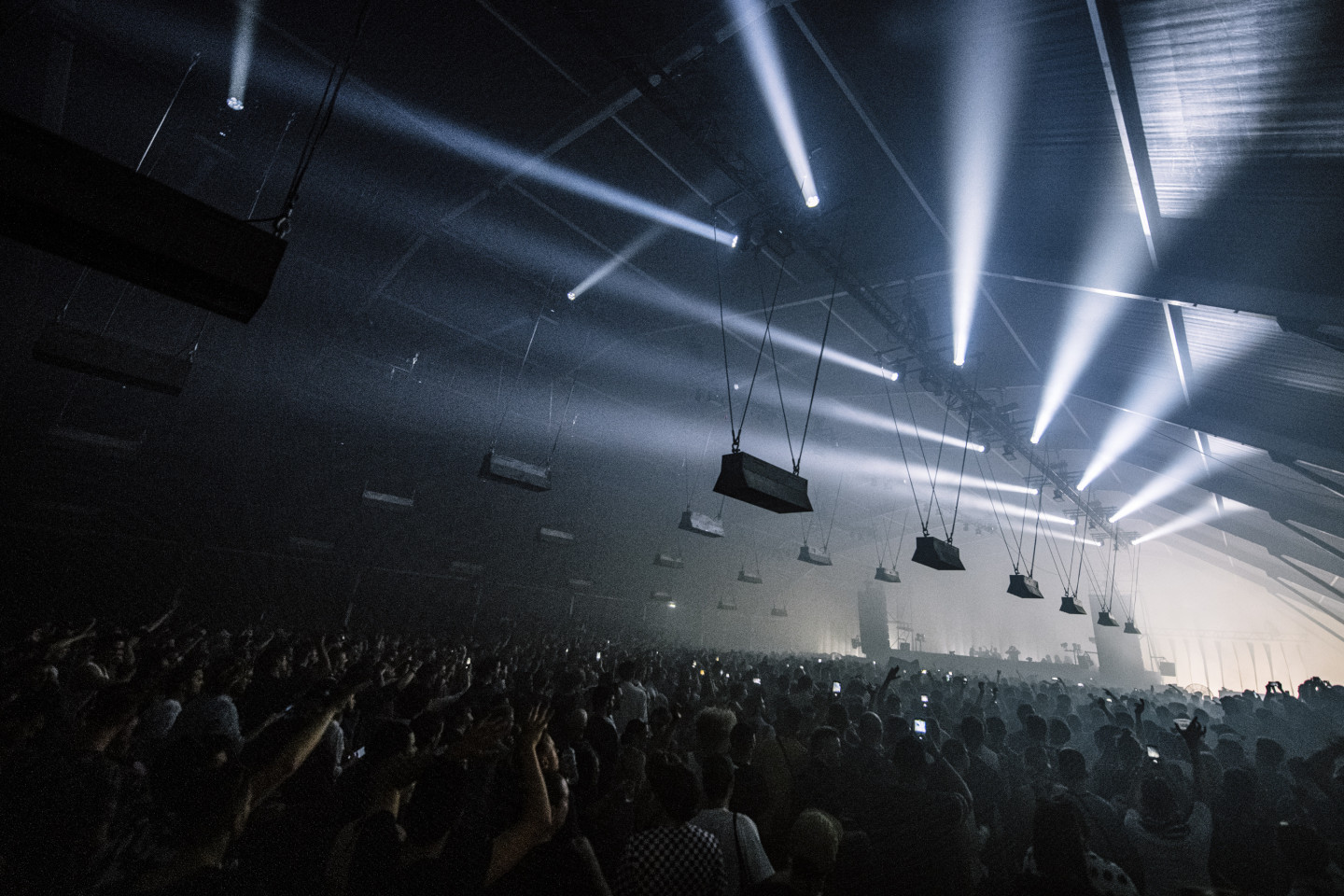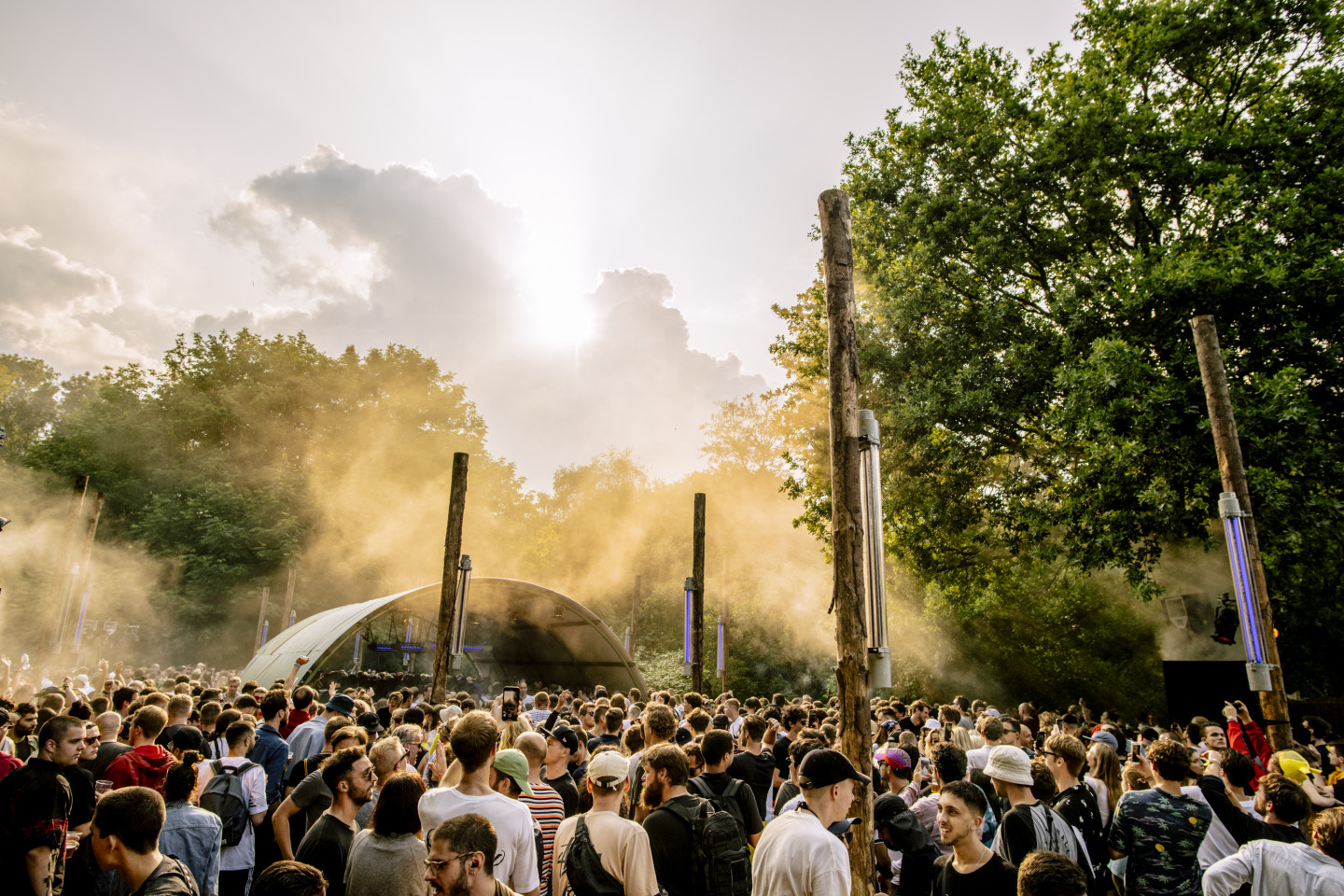 As well as international artists, there is importance placed on representing the local creative community Dekmantel Festival itself springs from. There are Dutch legends like Sterac and Legowelt as well as long-established festival favourites like Antal and Hunee playing a solid seven hours back–to-back. But of course this is also an opportunity to platform emergent talent from home alongside major artists from all over the world. It's the perfect time to catch Tammo Hesselink's fractured approach to techno, or soak up Suze Ijo's soul-steeped selections. Giving a major stage to Rotterdam's Nala Brown & Soft Break is as much a celebration of their valuable role supporting emergent female DJs in their hometown as it is about the quality of US and UK club sounds they blend.
"When I was puzzling the timetables, it's sometimes easy to think, 'OK, for our crowd the local artist is maybe the smallest artist, let me put them on the opening slot,'" explains Molle, "but I really chose to not do that for some of the days, just to shine a light on them and show the rest of the non-Dutch festival visitors how sick these artists are."
Adding to this sense of unexpected programming twists, it might surprise some people to discover festival favourite Palms Trax swapping his rapturous closing set in 2019 for a warm-up on the much cosier Selectors stage over four hours. It has the potential to set the weekend off quicker than usual, while giving a certified main stage attraction the space to stretch out and play beyond his usual remit.
"I was in love with everyone and everything when I was at that show."
Of course the closing sets have started to take on a certain weight of expectation after countless years of veritable 'moments', and this year should be no different. In particular, Molle talks in exalted tones about the prospect of Octo Octa & Eris Drew – a true power couple in this scene – bringing the main stage curtain down on Saturday night.
"I saw them play at Dekmantel Festival in 2019 and it was so lovely," she enthuses, looking back to when she was an avid attendee compared to her role now in the heart of the festival team. "I was in love with everyone and everything when I was at that show."
There's a certain emotional intensity surrounding Octo Octa & Eris Drew – the heartwarming nature of their relationship with each other, the music and the people they play it to. They represent optimism and uplift to match the energy of their music, capturing the essence of what Dekmantel Festival is about on a broader scale. The scene is set for high-running passions when these two bring the motherbeat to the main stage, capturing the kind of communal rush of love this five-night musical celebration was made for.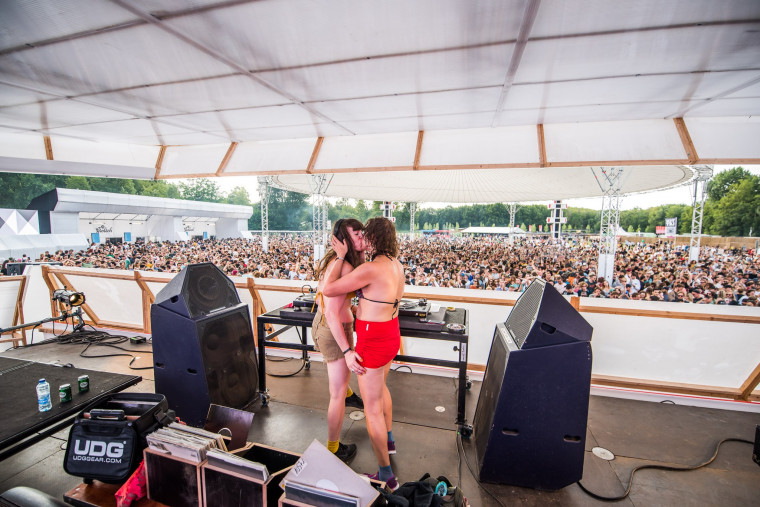 The above represents just a small slice of the music on offer when we come back together in August. As anyone who has checked the line-up will agree, it would take an essay to talk up every artist poised for a standout set. When it comes to your own personal experience, you won't be able to catch everything. But in the luxury problem of too much choice, there's a rich and vast spectrum of possibilities. It's a sincere reflection of the dynamic energy of global dance music culture in 2022, brought together in one city for a long weekend after we've been kept apart for far too long.