Ahead of BR's final year at Dekmantel Festival, we reflect on its legacy with favourites past & future including CARISTA, Young Marco, Suze Ijó, mad miran, Mama Snake, Danny Daze, Mary Lake and Danilo Plessow.
​​Of the many hallmarks of Dekmantel Festival in the Amsterdam Bos, stage design is one of our proudest achievements. Whether it's the verdant paradise of the Greenhouse or the cavernous hangar of UFO II, we hope at least one of these stages is etched into the memory of those who pass through the festival. But if you've yet to attend or have spent the aftermath trying to relive the vibe, chances are it's a humble cylinder of corrugated metal that's remained in the mind's eye.
This year, after a partnership that's lasted since Dekmantel Festival's inception in 2013, we bid farewell to the Boiler Room, that island booth in a sea of ravers that has seen more than 100 DJs adorn the decks. Sets at the festival's BR stage have spring-boarded careers, shined new light on respected veterans and documented some of the festival's finest moments. As is befitting such an enduring partnership, Boiler Room departs with a bang this year, featuring sets from the likes of Eris Drew, SHERELLE, Josey Rebelle and upsammy, with back-to-back sets including Call Super and Objekt. Before we get there, we're looking back on some of the standout entries from over the years.

Words by: Theo Kotz
So, what makes a Boiler Room set at Dekmantel Festival stand the test of time?
For Young Marco, a lot of it is context. In 2014 he was playing the first of a four-year run on the stage, already an Amsterdam veteran and soon to be almost synonymous with the city's reputation for adventurous selectors. Marco had spent his initial years in the city playing then-dominant sounds of hip-hop before starting to fully indulge his intrepid instincts and by 2014, around the time nightlife in Amsterdam was becoming the envy of the world, his was a style that seemed to reflect the city's: uninhibited & free, joyous but sometimes dark and endlessly groovy. The tastes of the dancers on the day reflected this too, allowing Marco to abruptly shift gears in a way which even now feels daring. "It's always fun, and at Dekmantel the people seem very open-minded and excited," he tells us of his time behind the decks at BR over the years. "Each one was very different, apart from me smoking 100 cigarettes perhaps". That image of him, lit cigarette hanging from his bottom lip, is one of the stage's most enduring.

Immediately afterward in 2014, Danilo Plessow (then known as Motor City Drum Ensemble) stepped up for what has since become one of the most watched sets on the platform. It too, captured a specific moment in time, one in which Plessow was among the most in-demand DJs in the world (a position that's hardly let up since) and his penchant for drawing the lines from disco and boogie, through techno and house, which was second to none. The set distills much of what makes him such an enduring favourite: impossibly smooth blends, rare and sought-after cuts and abrupt left turns that somehow feel inevitable after the fact. "I remember being quite stressed out that weekend," he told us. "It was super packed though and people kept coming to check the stage and I went freestyle about 15-20 minutes into it. [It was] a nice vibe on a sunny afternoon." As BR described at the time, 'there's nothing more divine than Motor City Drum Ensemble in the muggy haze of an Amsterdam Sunday afternoon.'
Looking back, the pair feel like quintessential Dekmantel Festival artists, and it's that essence that Boiler Room has attempted to capture. A similar story can be told about CARISTA, who in 2018 had deep connections in Utrecht, Rotterdam and Amsterdam, and whose set felt like an arrival of sorts: a moment of deserved recognition of a consistent force for good in the scene. Playing tunes of a relentlessly sunny style to match the occasion, she laid down a masterclass in the enduring power of house music.

"Everything came together; music, crowd, sunshine and having lots of fun." - CARISTA
"There was a moment I had the feeling I could play everything because the crowd was so in the moment," she told us. "Everything came together; music, crowd, sunshine and having lots of fun." The significance of the moment was not lost on CARISTA. When these opportunities present themselves, "it's your job to make it count" she contends. "If you play it right and have the perfect momentum/slot it can change your whole career. I'm lucky it happened to me. [I didn't expect this] set to explode like that, but then again, it was time. I worked hard for it and I'm grateful it happened."
For Mama Snake, another whose name pops up often in conversations about iconic BR sets at Dekmantel Festival (including with Mary Lake, who we spoke to for this feature), it's also all about the joy. With her trademark fast, bright and euphoric techno, the Copenhagen stalwart drove her crowd to frenzy in 2018. She remembers 2018 as "that crazy summer in Europe where it was hot and dry nonstop for 3 months." It was dusty, so much so that she "couldn't even recognize the mixer because it was all covered in dirt. I was also afraid to touch my face and accidentally give myself a dirt moustache, my hands were so dirty from touching the gear. It's definitely [among the] top 3 most intense moments of my DJ life."

If that sounds nerve-wracking in the extreme, it was the crowd that enabled her to stay in the zone and have fun in the end. She remembers "a lot of friends there, especially the legend 'Chicago Bulls Dancer'" who is dancing front and centre for much of the video, and "a group of smiling, really young women in front of me who gave me so much life while playing. Seeing them lose their shit to Pearls Girl was making me very happy."
Losing your shit is the name of the game when watching Mama Snake play, and many people attribute the explosion in popularity of hard and fast sounds to her and her peers. She bristles at the suggestion but explains how her own interest went that way. "Me and my peers [were] bored with the dark, 130bpm, monotonous techno that was played at a lot of the major clubs and festivals, primarily by white men, about 10 years ago. We wanted something fun, uplifting, less serious but still interesting and did it ourselves when we couldn't find it elsewhere." Post-pandemic, that release is as welcome today as it was back then, another reason her set still sounds fresh today.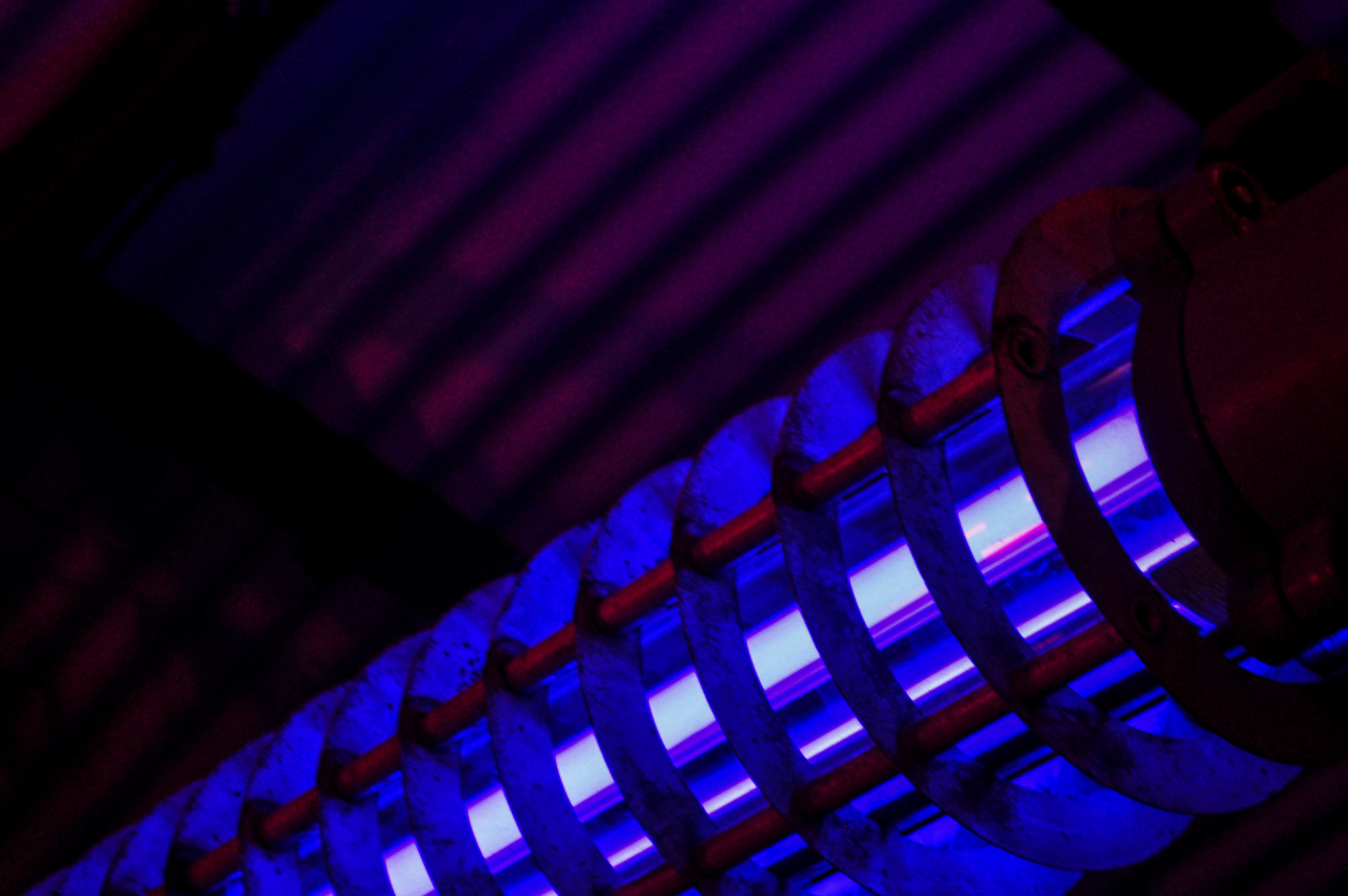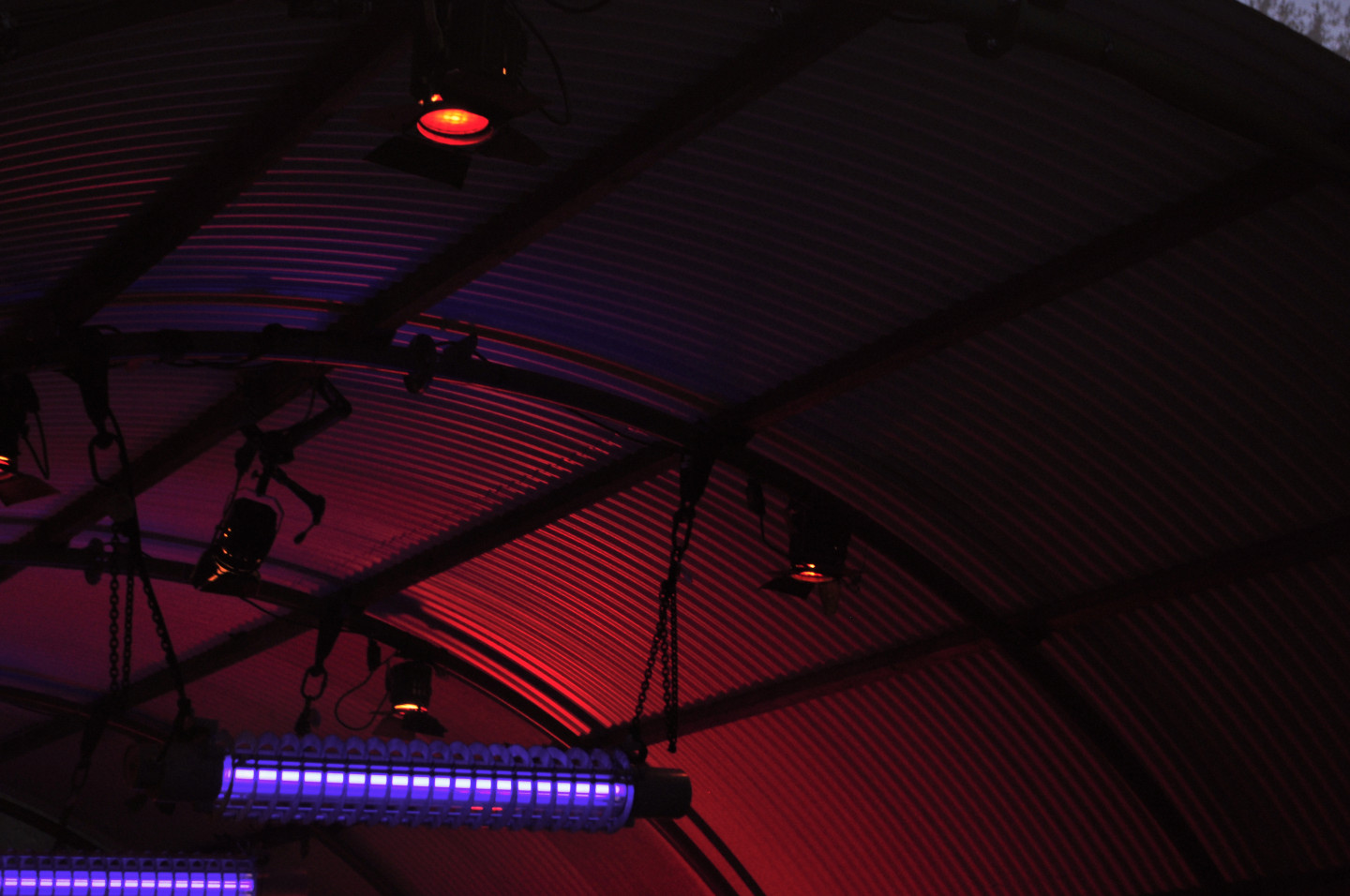 Again that year, Miami bass veteran Danny Daze channeled an altogether different atmosphere after night had fallen, serving up "an absolute clinic" (in the words of host Gabriel Szatan) in track manipulation and technical wizardry. Making full use of multiple decks, loops, tempo shifts, long blends, fast cuts and even a vocoder, Danny Daze ripped it up over an hour of electro, techno and Miami bass. It was memorable for Daze: a vindicating moment after almost 20 years surrounded by friends who had flown from out to see him. "I remember telling myself that very second 'damn this is why I do this, this is why I put years of work into this'" he says. "For years I've been traveling alone and trying to represent Miami as hard as possible so that little realization meant a lot to me."
One of the enduring snapshots of that set was the sound of Daze mechanically growling "And in the night we operate" into his vocoder, a line borrowed from an old Dexter record that is still repeated to him on the street today.

"I remember telling myself that very second 'damn this is why I do this, this is why I put years of work into this'" - Danny Daze
If Daze's set spoke to the jaw-dropping excitement of watching someone in complete mastery of their tools, the BR debut of the then up-and-coming Elena Colombi called on a different kind of magic. Faced with a sea of 'file missing' on a busted USB, she had to wing it. "Looking back, I think this was a perfect example of a set that could have gone really, really wrong" she told us, with the residual dread that all DJs who use CDJs know. Luckily, those tracks that remained were a collection of trippy steppers and unsettling, angular beats that amounted to one of the best debuts the Boiler Room has seen. Colombi was especially pleased by "sneaking in 'Spirit Slasher' by The Mover at the end of the set," a discordant, cascading gem that neatly encapsulates her style.
So many years since these sets became commonplace, it's easy to ignore the mark they've made on the mechanics of DJing, and yet for each of the artists we spoke to stressed how they were an important marker in their career. But with three years since the last time we gathered in the Amsterdam Bos, how do the new generation of DJs who have yet to play feel about stepping up to the booth?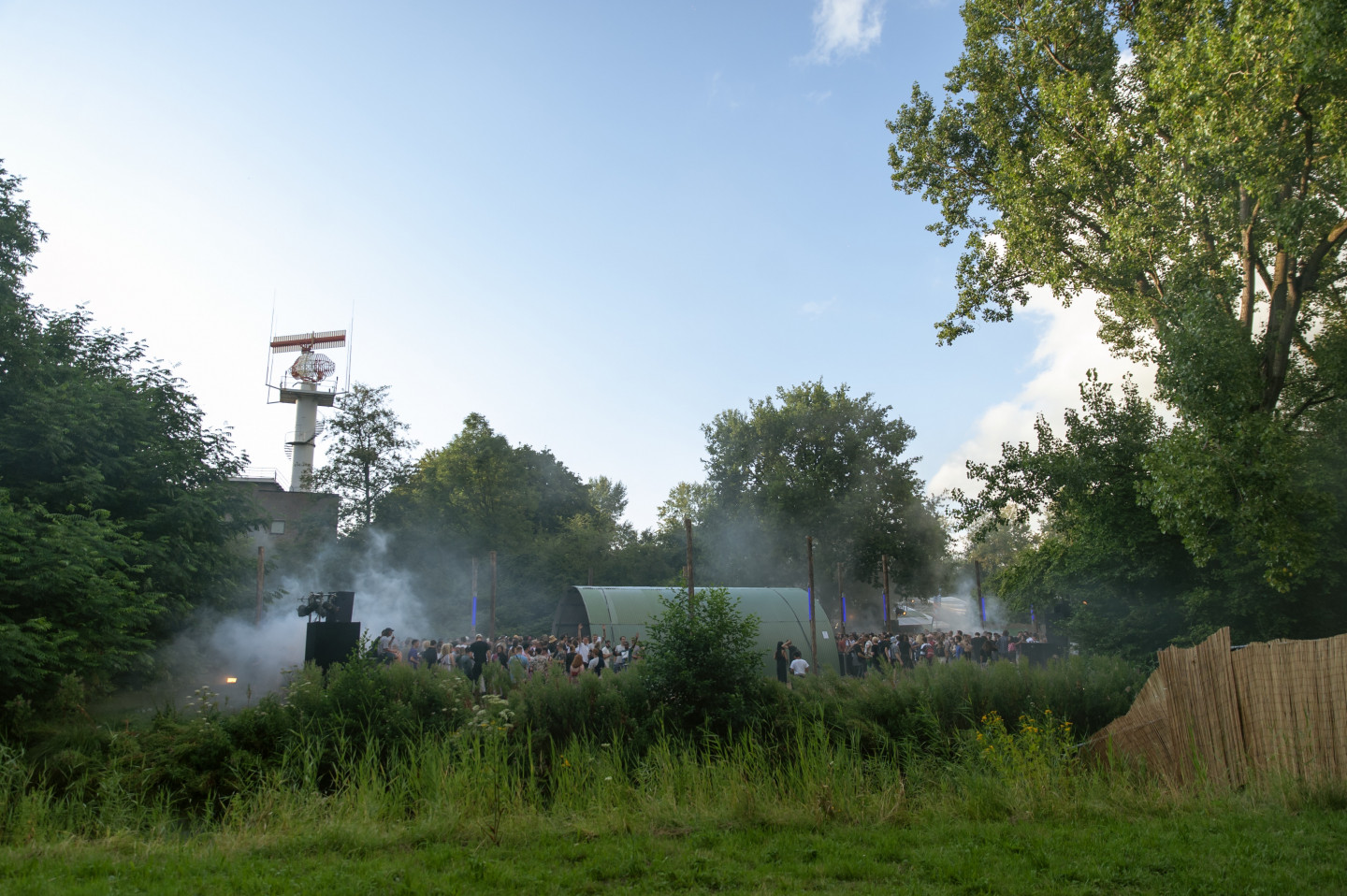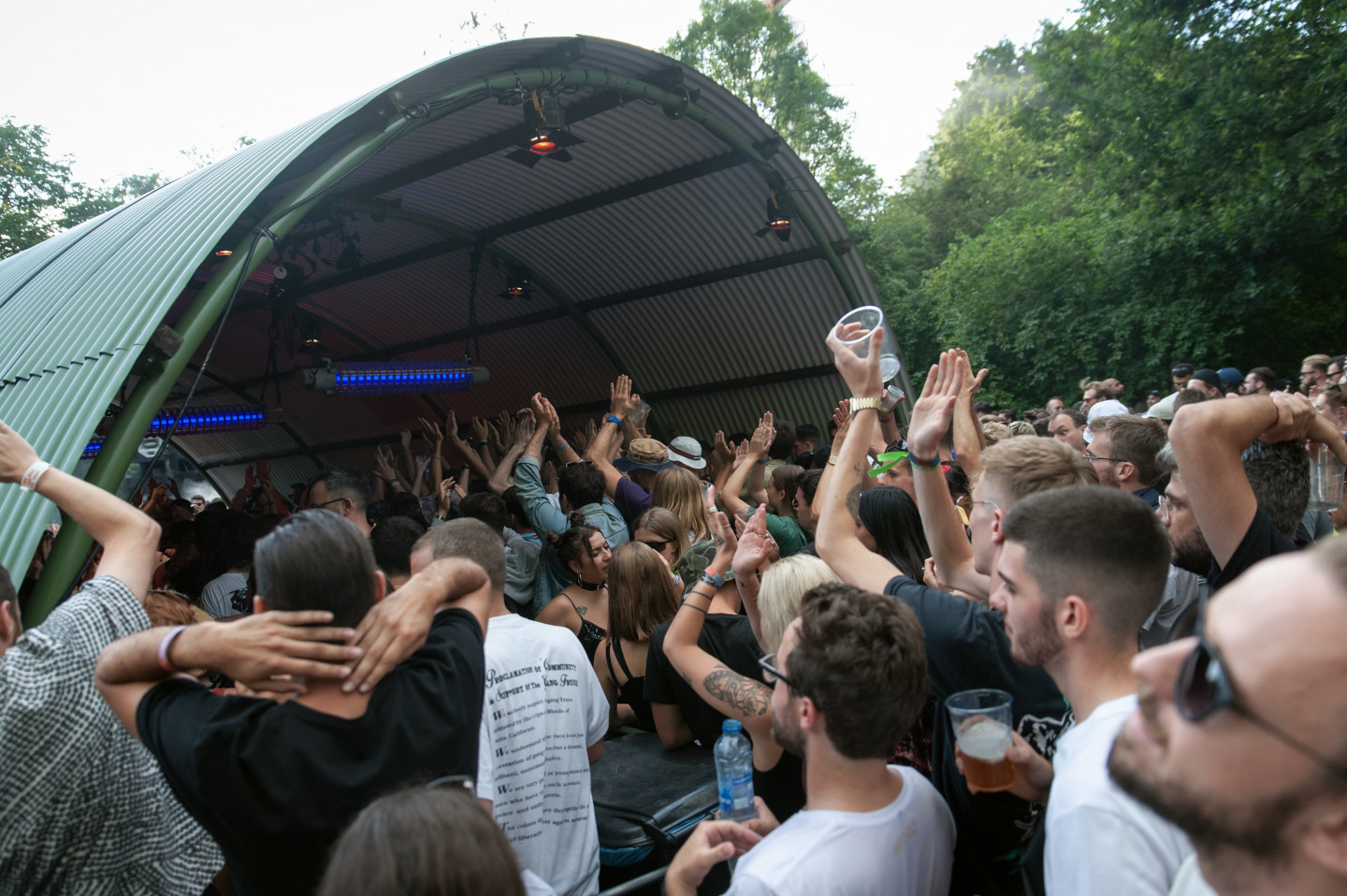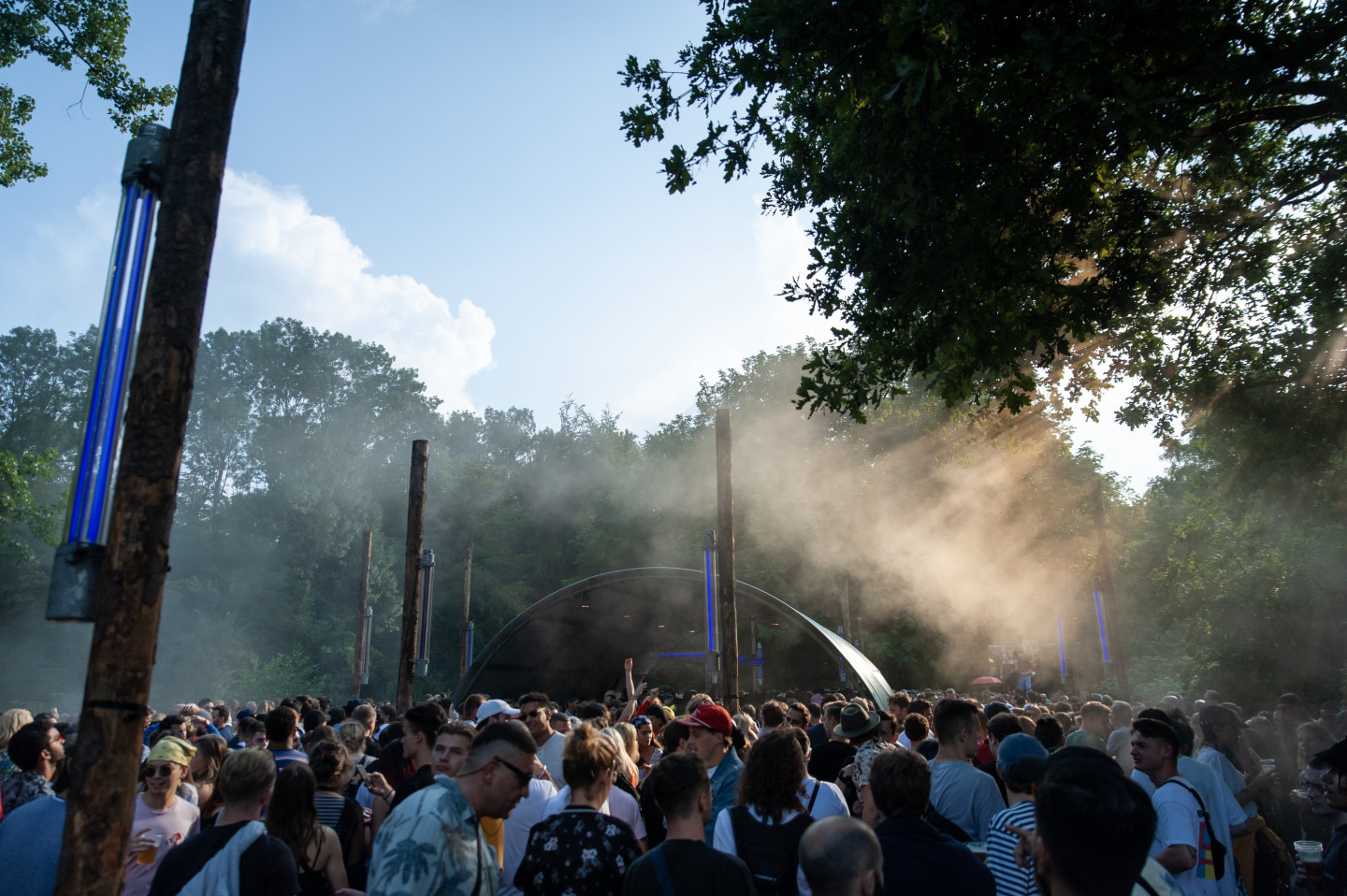 For mad miran, already a Dutch legend who makes her BR debut on Saturday, the stage and festival are incredibly familiar as a punter, she even once came close to swimming the river in an attempt to get in. And so, the occasion has an air of the surreal, especially as she was initially asked to play in 2019. "It's mad to see my name on a stage I have been to so often as a dancer," she says. "To have full control over that beautiful mess is sick. You're in the middle of the firepit and it's now or never. There have been lots of ups and downs since then so I'm excited to end this chapter with a proper 'up'."
For Mary Lake, Amsterdam-based and on home turf, there remains a sense of occasion that adds a certain intensity, despite having played (and been streamed) on the Red Light Radio stage in 2019. "It feels like I'm heading to the Olympics," she says. "The amount of nerves is the most I've ever felt before a gig."

For Suze Ijó, who works together with CARISTA at United Identities and another rising star of the Dutch scene, the feeling is more serene, preferring to focus on how to condense her usual preference for far-reaching journeys into something more concentrated. As she puts it, "I'll need to Marie Kondo my set and only keep the things that sparkle the most joy."
Each of these three newcomers can see the potential effect a Boiler Room set can have on a career, despite the increased saturation of streaming platforms post-pandemic. For Miran, she remembers how "Boiler Room sets were always like a business card. I'd always check [before parties] if DJs had a Boiler Room to get a glimpse of what to expect." And for Mary Lake it's the "slow-tv" effect of the emphasis on the crowd that marks it out.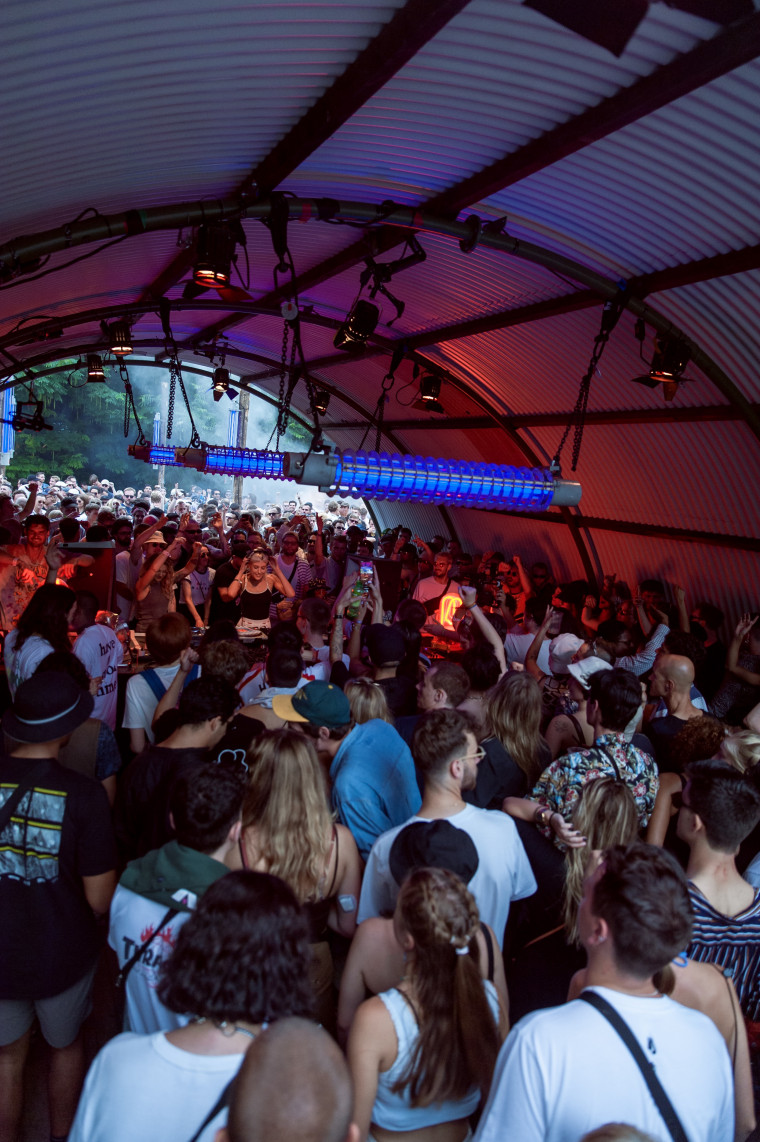 In each case, this career influence is neither celebrated nor chastised. Suze Ijó contends that "in the end, what you hear is more important than what you see", and Mary Lake broadly agrees. But the latter also appreciates the positive side to streaming. "I also DJ because I want to inspire women and people of color" Lake says. "The internet has helped with spreading this message."
Each of them note favourite sets in the catalogue of Boiler Room at Dekmantel Festival (CARISTA is mentioned more than once), and there's a sense among all three that in some way, watching back those sets has affected their approach and appreciation for their craft. Miran adds that with this series there is also "a dimension that is unique to Dekmantel Festival." For one, the shows are at a festival, where other stages are also hosting interesting and highly-anticipated sets which compete for the festival-goer's attention. But perhaps more importantly, they present "something that is there, a timeframe in festival and dance culture that can be rewatched forever."