Considering the omnivorous attitude to music that fills out the Dekmantel Festival day-time program, it's no surprise to see the event stretch out into a week of musical celebrations.
Words by Oli Warwick

The extended spread of events places ever more emphasis on live performances, while the evolving nature of Amsterdam's club landscape gives rise to new spots to host nocturnal adventures for those not sated by a whole day of dancing.

Much like the main line-up, and modern culture in general, the scale of the offering in the additional folds of Dekmantel Festival's 2019 program is too huge for one individual to fully take stock of. Rather, like the experience of any plucky listener navigating Amsterdam for a very busy week in August, it's fairer to brush past every point of intrigue and pockmark it with standout experiences.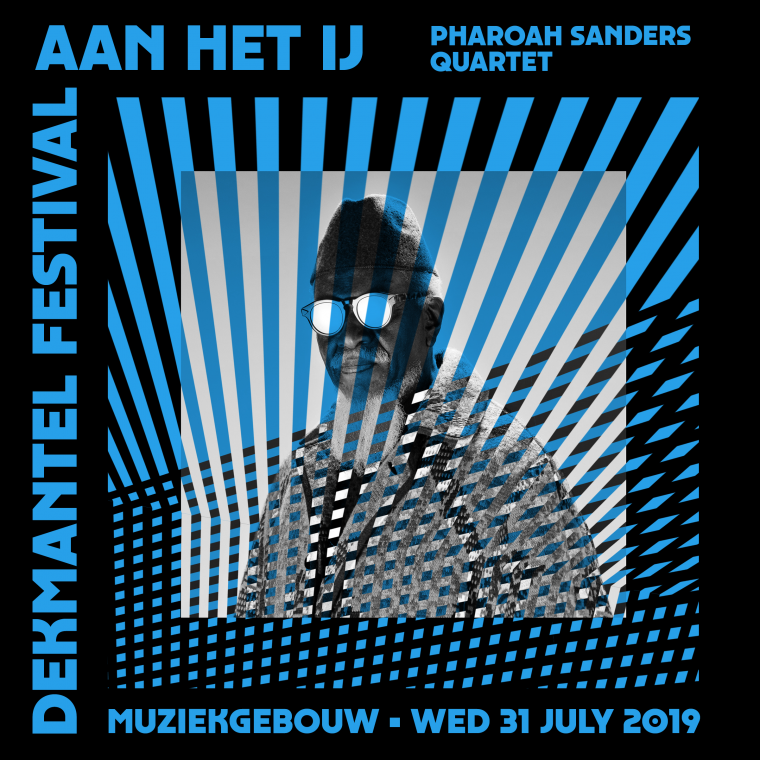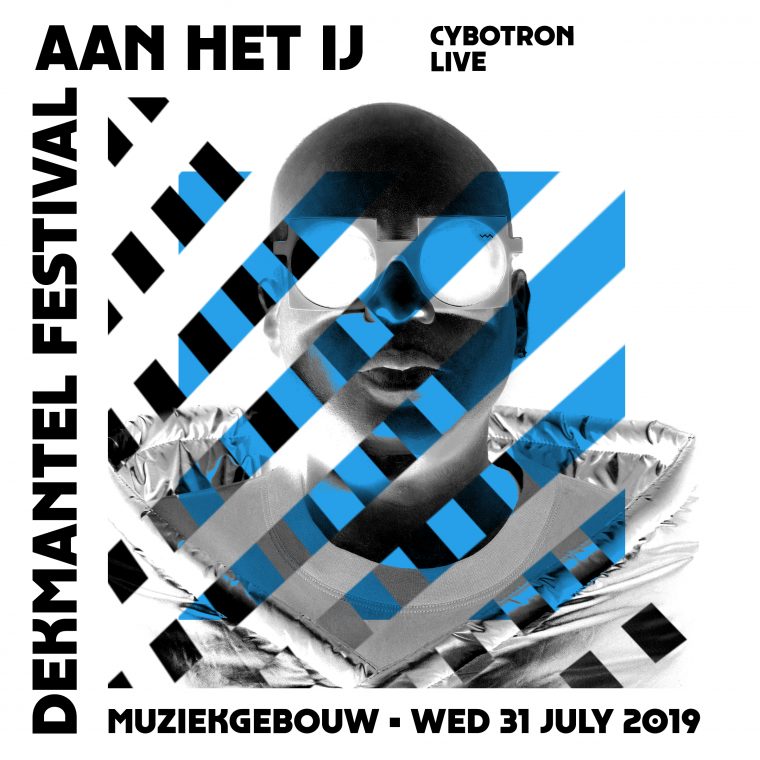 Opening concerts

The not-so-modest beginnings of the week are at least straight-forward. It's a no-brainer to make a commitment to see legendary astral jazz travelers Pharoah Sanders Quartet and Detroit electro pioneers Cybotron on a Wednesday night, as eloquently explained in this article. Already by Thursday night things become more tangled, as an avalanche of live performers descend on five venues along the IJ.

There's a tangible sway between trailblazing masters with decades of experience and the cutting edge of new talent, but a shared sense of studious reverence for the art form hovers over so many of these artists. The styles vary wildly – from the old guard the balmy luxury of Wally Badarou's Compass Point funk reaches to Jah Wobble and Bill Laswell's flirtatious bass antics caught between punk aggravation and loftier, worldlier ideas. Suzanne Ciani's symbiotic relationship with her Buchla synthesizers elicits the kinds of ripples that transcend tired barriers between electronic and organic. Different they may be, but these legendary artists have all operated in utter deference to their craft above all else, and most importantly they remain engaged with the same vigour as they did in the 60s, 70s, 80s and beyond.

You can feel the same solemn commitment from the younger artists filling out much of Thursday night's line-up. Yves Tumor and The Comet Is Coming express themselves at all costs, drawing on past phenomena and re-moulding the ingredients with the hard-won balance of respect and fearlessness. Even if their robed garbs have a whiff of B-movie ghouls about them, there's nothing jockular about Sunn O)))'s stately doom drones or The Transcendence Orchestra's pagan ambience.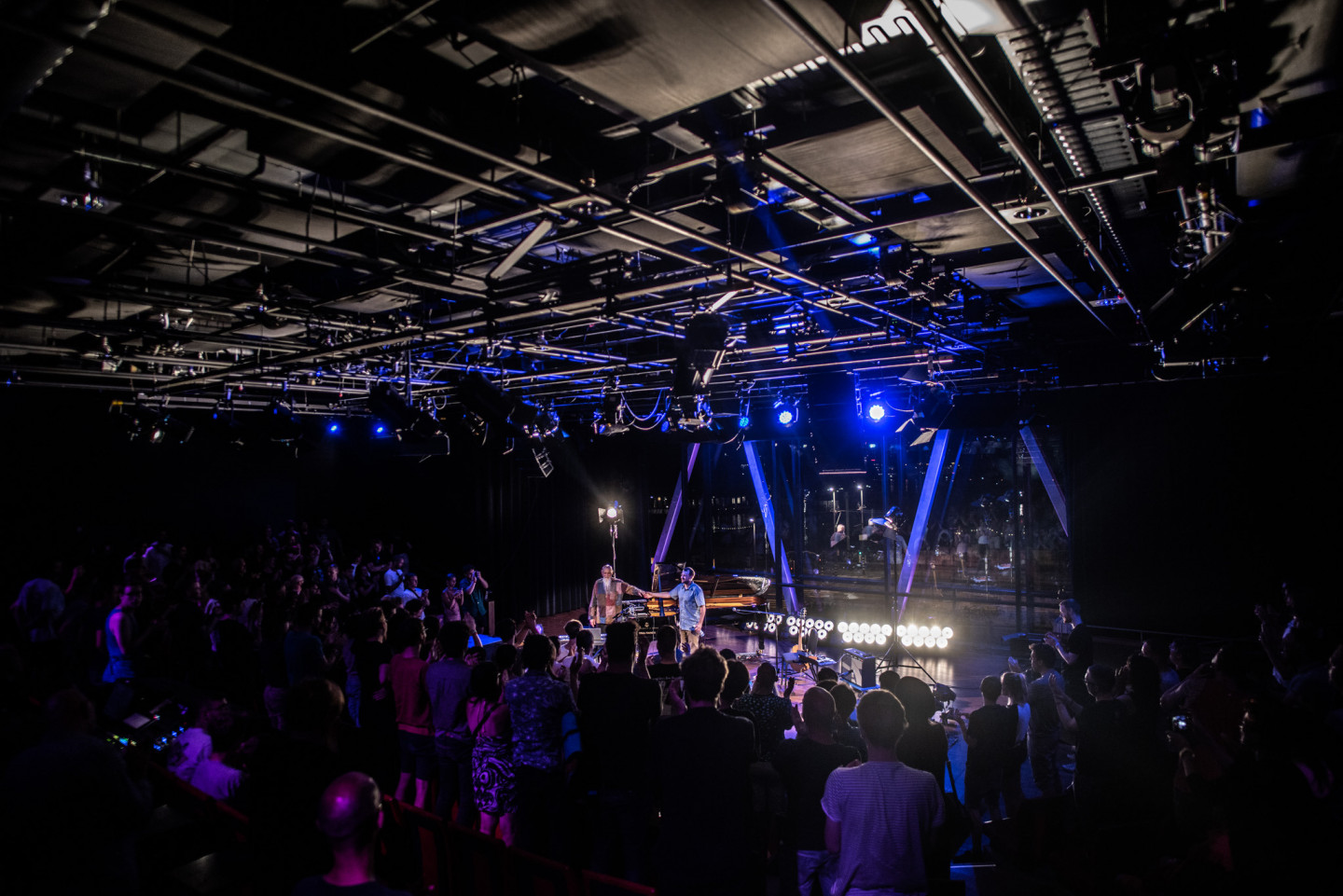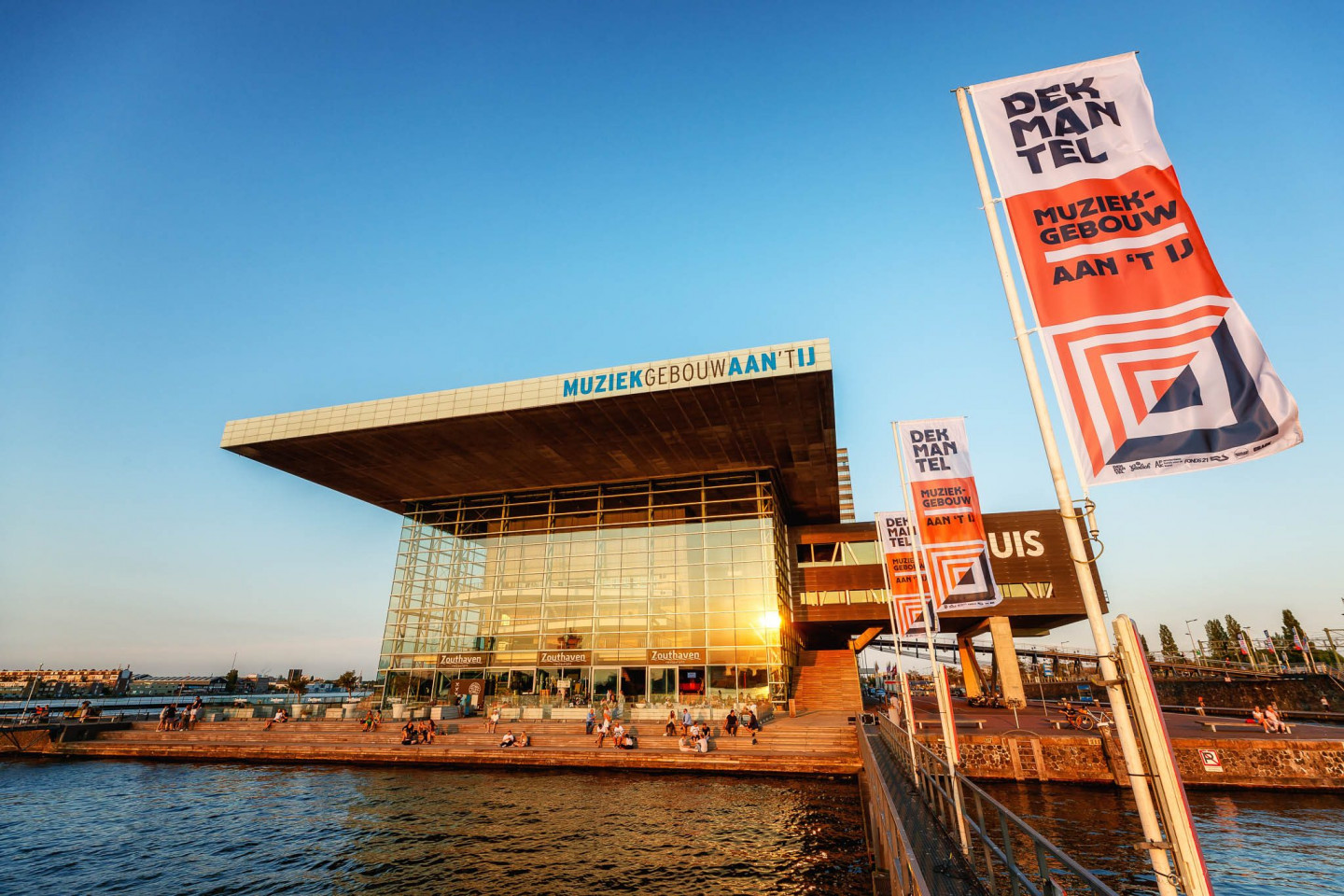 Red Light Radio & Boiler Room

Within the main thrust of the Amsterdamse Bos and its myriad stages, two platforms continue to feed Dekmantel to the world. Their presence is synonymous with the festival, and indeed the culture it encapsulates, even if the two have distinctly different flavours.

The vision of Boiler Room's stage at Dekmantel has been seared onto the retinas of screen jockeys the world over – the cavernous tunnel arching above the DJ feels like the quintessential live streamed electronic music image at this point in time. Across Dekmantel weekend there's a lot of hour-long sure shots packed into the schedule, not least from proudly singular artists like Afrodeutsche, DJ Python and Bruce, who all chart their own courses between crews, labels, events and more. There is however also a discernible thread of DJs connected to particular parties in other places.

Although she's since sprung to venues the world over on a busy gigging schedule, Dr Rubinstein feels like a representative of Berlin, the place that helped launch her career. Paquita Gordon has many strings to her bow, but she's famed for her sets at Terraforma and a residency in nearby Milan in which she leaps between genres and tempos with a fearless touch. Nu Guinea have a global appreciation of rich 70s and 80s sounds, but they're also proud advocates for the overlooked musical culture of their hometown, Naples. SPFDJ is one of the lead residents at Berlin's feted queer party Herrensauna, while Donna Leake takes the intimate, attentive vibe of London audiophile spot Brilliant Corners far and wide. If Boiler Room represents a kind of mass media for the electronic music scene, then appearances such as these are perfect occasions for artists to juxtapose their scenes and do some representing for their home team.

The angle is always tilted when it comes to Red Light Radio, and their program at Dekmantel is no different. Being a purely audio endeavour, at least in a broadcast sense, the emphasis shifts to the esoteric, the cult and the obscure. The Amsterdam net radio station (and its companion shop) feels like a significant force in the unprecedented degree of eclecticism amongst DJs we get to enjoy in 2019. The program reflects this spirit of adventure, not least from exciting contemporary artists that carry the torch from early innovators into some truly intriguing places. Since 2007 Belgium-based Bear Bones, Lay Low has operated outside conventional channels with his strange, pastoral take on psychedelic electronics. Vancouver's Yu Su has been quietly slipping out gloriously expressive downtempo excursions that peaked with the widely celebrated Roll With The Punches 12" on Second Circle earlier this year. Black Merlin's own EBM and wave transgressions have widened their impact in the past couple of years, but he very much remains an outlier artist rather than part of a greater whole. Nosedrip has made an art out of harvesting the curious and rare, both to fuel his left-of-centre reissue label STROOM, and his prolific radio and club DJ sets.

Being firmly entrenched in Amsterdam culture, of course Red Light Radio also makes sure to provide a platform for local talent, and there's plenty of rising stars and local heroes included across the weekend. You might opt to start the day with the studied reggae and dub soundsystem rituals of King Shiloh or catch a much-anticipated live set from rising talent Robert Bergmann. Mary Lake's instinct for globe-spanning experimental sounds is always reliably unpredictable, while Zohar brings a brooding slant on crooked electronics with truly transportational qualities.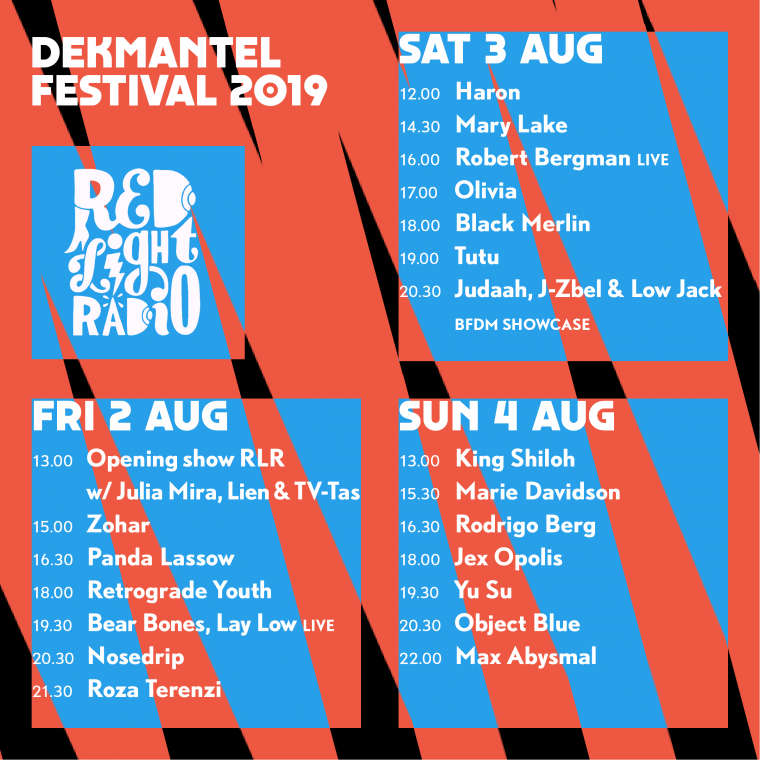 Night programme

After the dizzying array of stages and names to surf through during the day, it's more logical to find one place to settle yourself with a more focused line-up. Where the balmy, bucolic adventures in the woods are geared towards discovery, there's a sense of dependable, comforting familiarity that hovers around a proposition like Marcel Dettmann taking the reins in Shelter on Sunday night to carry you over the finishing line.

For the third year running, Shelter is primed as the perfect nocturnal companion to the main event, and the select few artists tasked with keeping the energy levels peaking shine through in their credentials for the job. Skee Mask & Zenker Brothers have an acutely tuned sensitivity for navigating the liminal zone between techno and bass music, keeping the propulsion of the former and the dynamism of the latter sparring off each other in a sustained game of soundsystem cat and mouse.

The Saturday night triumvirate of Sadar Bahar, DJ Spinna and Carista is a finely plotted arc to keep spirits high and playful at a testing point in the weekend, when the need for driving rhythms must be measured against a healthy dose of soul food.

Your night could take a different turn however, should you choose to explore the new, fleeting club for this year, TEMP. Don't let its former life as an office put you off – this curiously shaped one-room is the kind of space that could feel very different depending on which corner you settle into. Situated conveniently close to the Amsterdamse Bos, it's the smart choice if you want to dive straight back in once the main event wraps up for the evening. The line-up speaks for itself – in the likes of Randomer, Surgeon, Objekt, Rrose and Adiel, you've got some tried and tested Dekmantel big hitters given another platform to push their sounds, and your minds, further.

One final mystery hangs around these outer edges of the 2019 Dekmantel experience. Proudly inclusive gay party Is Burning are the ideal partners to help send the weekend off in a glittering celebration of self-expression when they join Dekmantel Festival to take over De Marktkantine on Sunday night. Is Burning founder Carlos Valdes made clear he wants to channel the energy that disco and house music emerged from, so expect a celebratory atmosphere that allows you to be "absolutely free." The line-up has been kept close to their chests in the run up to the festival, although we're able to confirm the appearance of Herrensauna lynchpin CEM - the perfect match for the cultural and musical values Is Burning hold dear.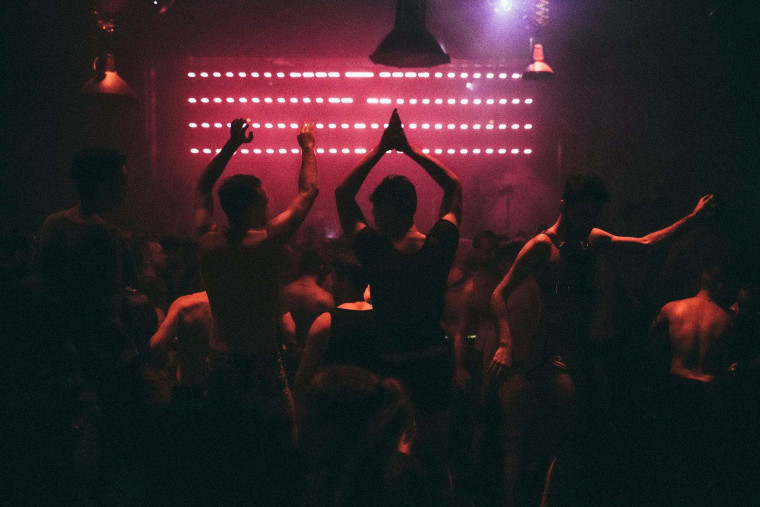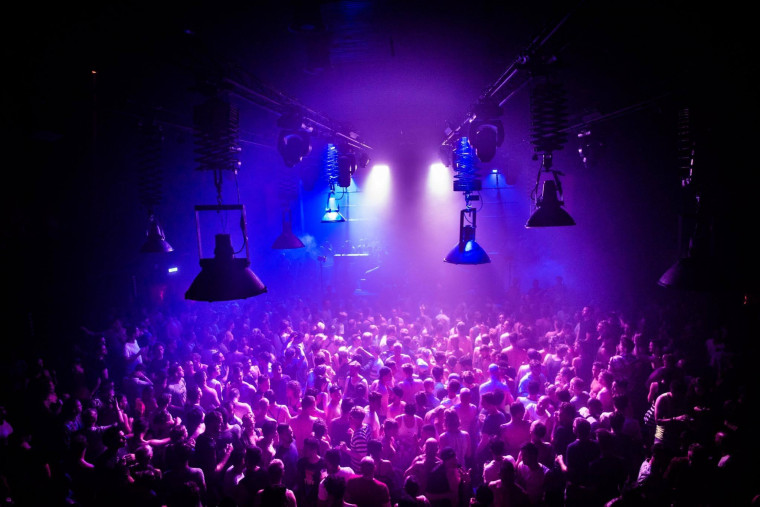 There's a lot of different ways you could come at Dekmantel Festival week – you could set out with a solemn commitment to only try new things and find yourself instinctively drawn into the warm glow of a DJ you've seen a thousand times before. You might throw the line-up out and follow your vibe at all times, or simply rely on a more studious co-pilot to steer the ship. However you choose to do it, there's no doubting your five days and nights will be filled with the best music you could wish for, in some truly unforgettable locations.