As the world grinds to a halt, festivals and their all-embracing sense of freedom seem light-years away.
Words & photography by Leendert Sonnevelt

That said, we cannot wait for the moment we can dance again: outside our living rooms, healthy, as one. If you're in need of a hopeful sound today, however, we've already got you covered. Below, get to know four talents we've been closely watching in the past year(s), and warmly welcome to Selectors this summer. As they talk us through their sounds, journeys to break through, and lessons in life and music – meet the class of 2020.

Suze Ijó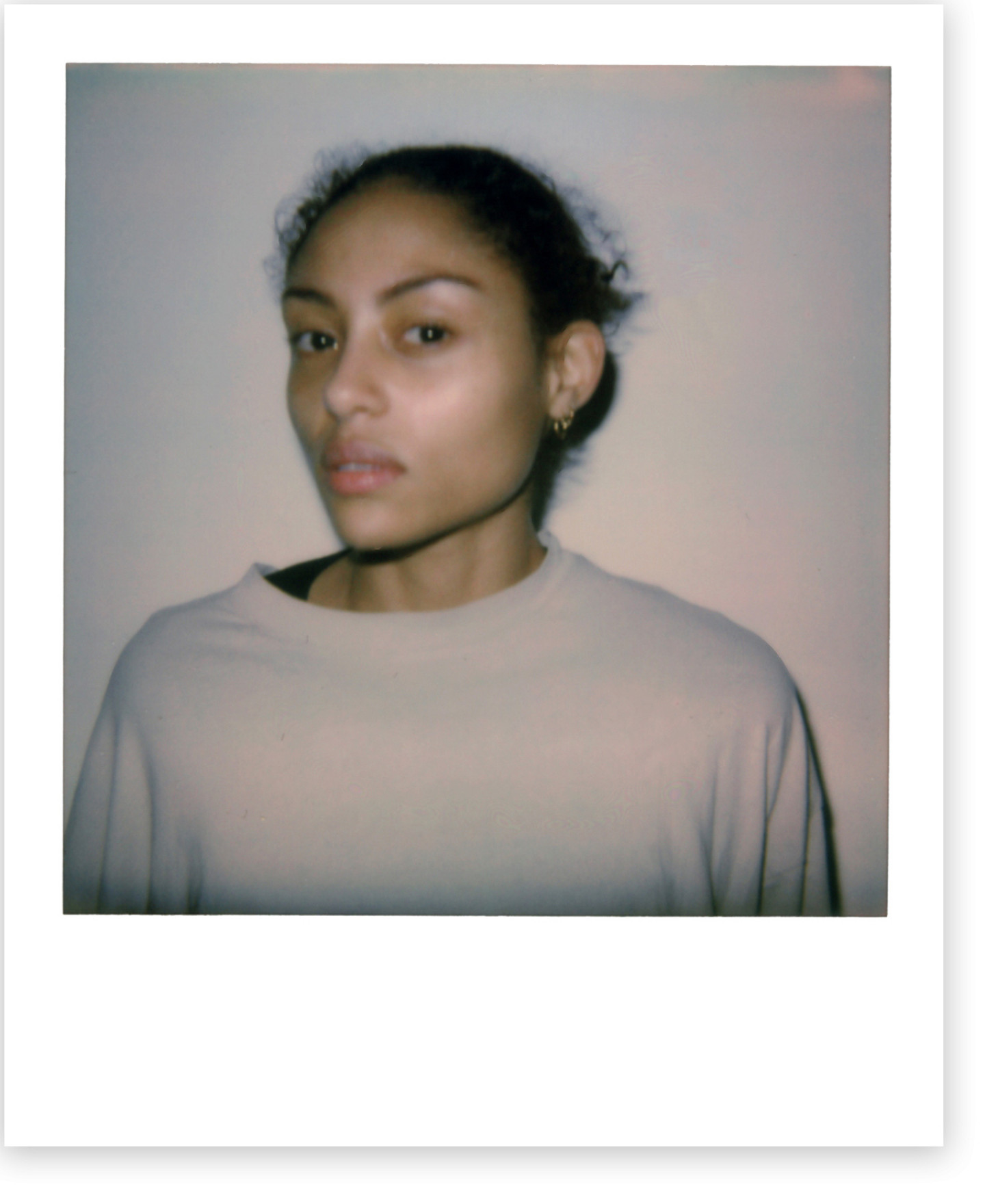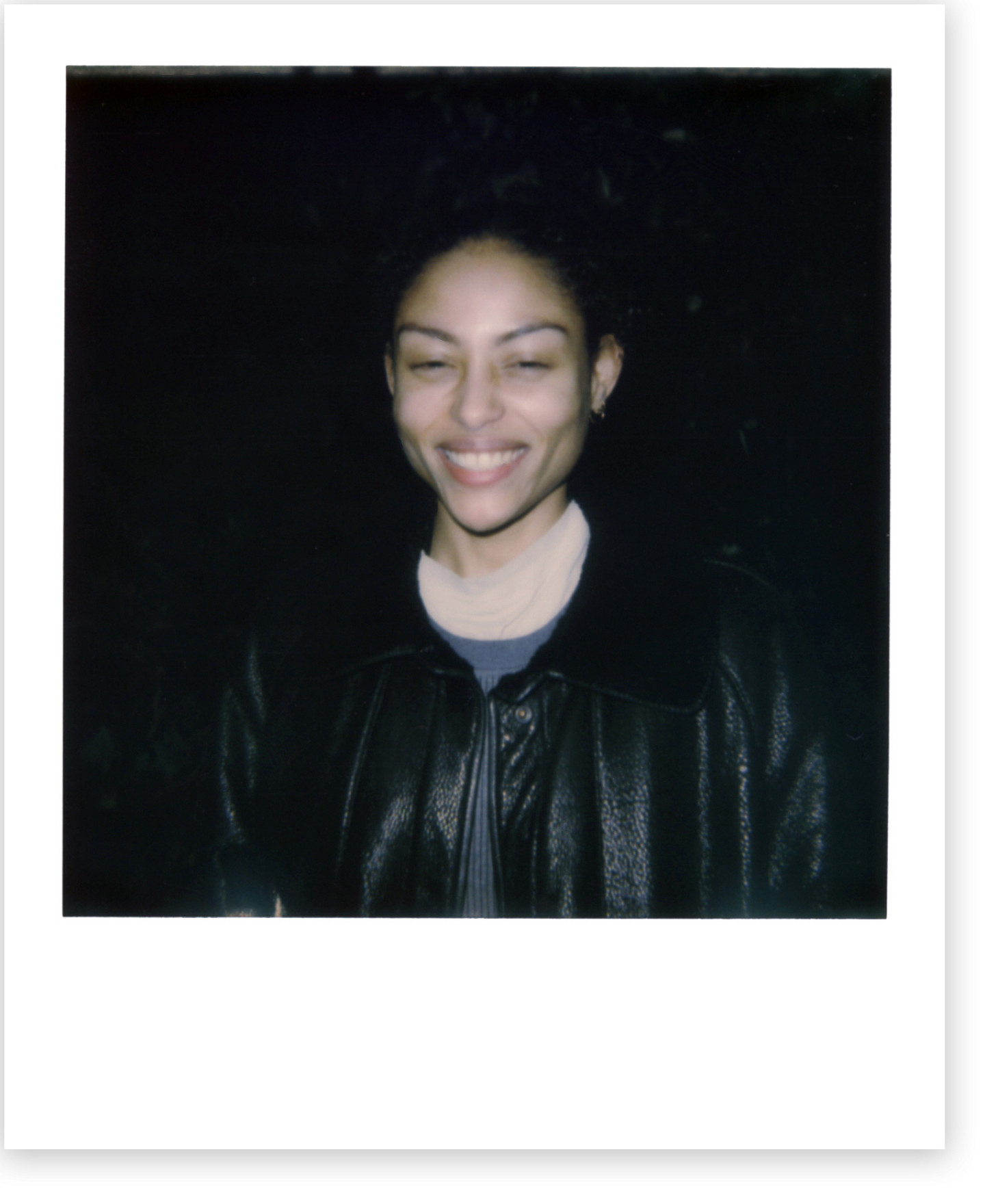 Suze, one of your mixes has been the recurring soundtrack to my chillouts in the past months, but I can't find much about you…
Yes, this is actually my first real interview! I've been asked to contribute to interviews before, but the angle never felt right.

So, tell me about yourself. How did you start DJing?
Well, my name is Suze and about seven years ago I started collecting records. My friends had a space in Schiedam (NL), where they would get together to play and listen to music. Imagine a loft-style old building with two Technics, a mixer, proper sound, and a little bar. I hung out there every weekend and stalled my records there. We'd be there for hours and hours, listening to jazz, funk, soul, disco… I loved it so much that I started practicing – and the homely vibe was a perfect kickstart, especially because I didn't have big aspirations. At a certain point I was invited to play at BAR, Rotterdam, by one of my friends. That's of course a compliment and though I was extremely nervous, I enjoyed it so much. From there it gradually took off, from bars and restaurants to clubs and from my radio show on Operator to De School. Also, I used to do production for a club night in Rotterdam called 360 DEGREES, where I saw legends like Theo Parrish at work. That got me fangirling, but especially appreciating the craft of being a DJ.

You've been collecting music for years. Do you think a part of your strength is that knowledge and collection?
I have a very wide music taste. For instance, I've played at both North Sea Jazz and Trésor. [Laughs] I like that a lot. In my sets I always want to bring something new, something different. But there's always a similar, soulful feeling – whatever the genre may be. I always try to incorporate aquatic, hypnotic sounds in my sets. I know what I like to hear when I'm on the dance floor, and that's what I bring to the table myself.

I feel there's a certain sense of warmth to all your sets.
Yeah, I like to play music that feels warm to mind and body. I'm very much into heavy basslines, uplifting vocals and inciting percussion… the kind that makes you feel warm, makes you want to dance.


What do you consider a highlight of your DJ story so far?
There's a lot, but closing De School after Jayda G is definitely one of them. It was a bit nerve-wracking because Jayda is such a sparkling personality; she really plays with the audience. I may come across very focussed, in my own zone while playing, so I was scared I'd be somewhat of an anticlimax. But I wasn't nervous; I was quite confident about my own direction and I think it went well. Aside from DS, I really like to play at MONO in Rotterdam; anything goes there, so musically I tend to get a bit freakier.
You work at Clone. How do these things influence each other?
First of all, all money I make goes back into the records. [Laughs] Also, everyone who works at Clone has their own taste so you discover things through others that you wouldn't normally discover. (And if anything, you learn not to judge a record by its cover.) The continuous digging is great, of course; you work and listen at the same time.
How do you normally prepare for a gig?
It often starts a week, sometimes months, before. I listen to music all the time so I just set aside what might be interesting for the night. What's most important to me is the first few tracks, the way I kick off. From there you need building blocks. If you take a very specific breakbeat record, for example, you also need tracks to match that record and keep up the vibe. Until last year I only played vinyl, but I also use CDJs now. More and more I use rekordbox to make things more interesting for myself. What's important is that I have my records organized, in a way, so there's a rough direction – but in the end what happens in the moment is most important.
What would like your crowds to experience or take home from your sets?
Warmth. Happiness. A lot of my records are quite uplifting; I'd like people to dance, feel good and let go. The only way to communicate that is by really feeling the records myself. If you don't fully believe in a track, the crowd is going to feel that. "If I'd be on the dancefloor now, would I be dancing?"

Let's say you'd put together your own class of 2020, which DJs or artists would be in it?
I'd say Fafi [Abdel Nour], but yeah… he's already in it. From Rotterdam, I would nominate Ranie Ribeiro and RAFF, as both have gone through amazing transitions and produced some brilliant music in the past year. Also, Animistic Beliefs have done great work!

What's your hope for 2020?
I'd like to compromise less and focus more, so I can really work my magic. I'm still in the middle of this wild ride, so let's see where it takes me.
Zohar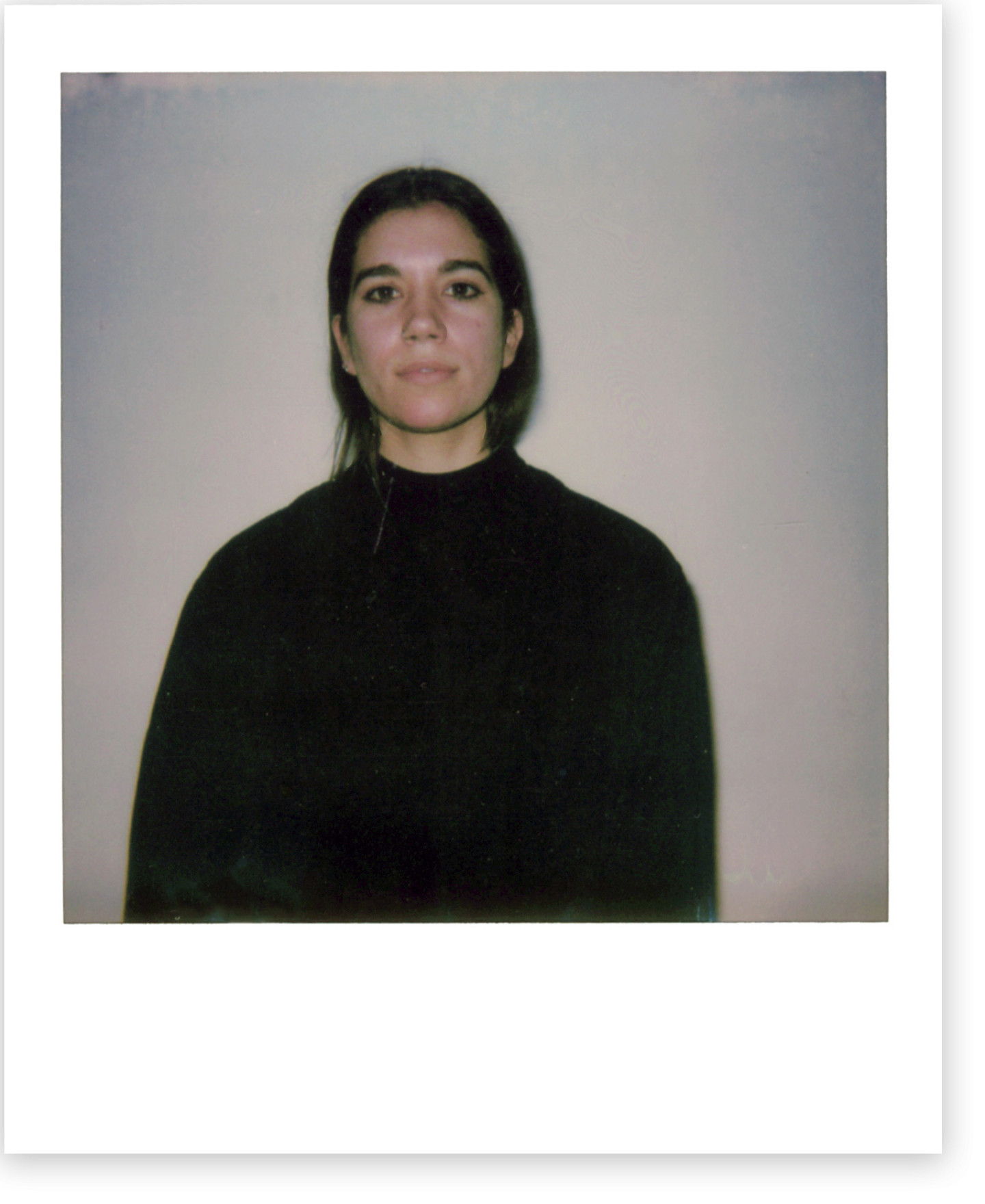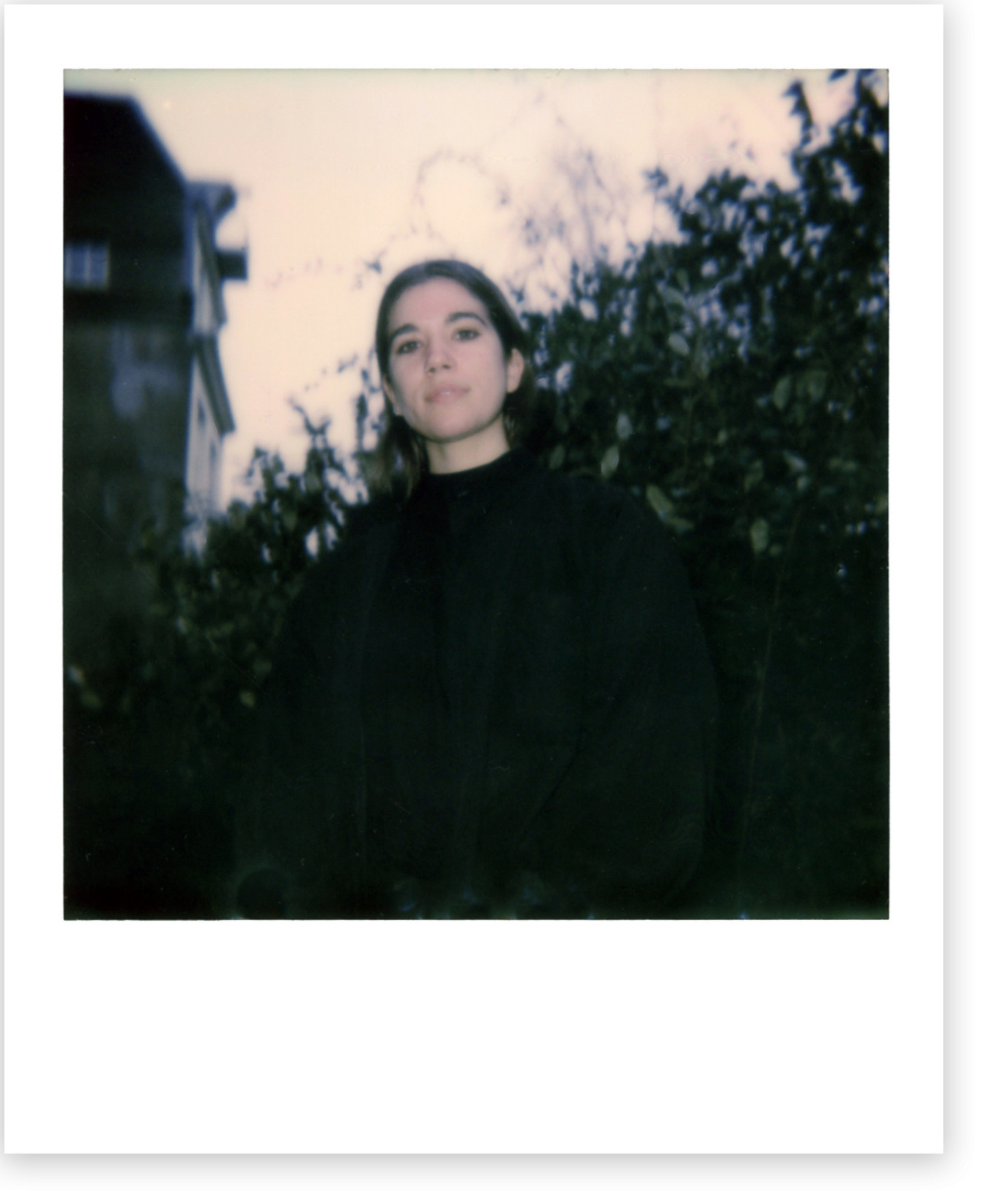 Rachella, I have something to confess. Your 'Zohar' moniker is relatively new, which made me think you're an upcoming DJ – until I started doing my research. Fact is, you're one of the first DJs I ever danced to in the club 10 years ago. How did you get from there to here?
Good question! I learned a lot as Rachel Green, that's simply how it all started. But you grow as a person and in the past years I no longer felt comfortable with the conceptions or expectations that stuck to my old name. In terms of the music I create… I'm not a fast producer and the gap between what I listen to, create and play, in different situations, has become wider. I thought a lot about what I want from what I do and from music in general. It's not always about making people dance as hard as possible; I also wanted or needed to express something – and I had this feeling I couldn't fully do that. But I also had my doubts: for instance, does a second name imply that you give more love to one or the other? In the end I decided to go for it without any expectations and anonymously, because that felt most comfortable to me. When I came out as Zohar, through my music, it felt like a step in my own direction. It's taken some time, but it feels good. The music has been received incredibly well; my EP from last summer is almost sold out and people are listening. The fact that people want to buy and own my music makes me happy.
Would you say Zohar is your producer moniker, mostly?
Yes, I think so. When I started out as a DJ I still had to learn everything. Now that I have learned so much, it's easier to really express what I need to express. I want to make people listen to music as well as make music. When I started DJing I was 19; I'm now 32. As with everything else in life, you evolve and you dare to show more and more of yourself.
Do you still DJ as Rachel Green?
Yes, that also allows me to distinguish between different sides of myself, and the different kinds of music I appreciate. Wherever I play or for whomever I play, in the end we all love music. The audience I play for as Zohar is a bit more open to a broader sound, whereas Rachel Green is more connected to specific genres.
Zohar means 'radiance' in Hebrew, right?
Yes, and it's the second name I got from my Jewish family. My father is from Israel and my mother is Dutch-Portuguese. I thought it'd make sense to go for that name when choosing to come closer to myself.
You describe yourself as a bit of a 'slow producer'. What do you mean by that? And how was Zhr001 born?
Well, producing simply involves a lot of continuous learning. I've been working in Ableton for a while but I'm not the kind of person that can do 6-hour sessions; it comes bit by bit and it's a big process. It's almost as if you're learning to speak another language, and I want to take time to do that. Zhr001 came into existence after I spent a number of long days in the studio with my good friend Gert-Jan – AM to PM, including the in-between walks I very much need – which resulted in a few tracks that all felt different yet coherent. I worked on the EP for about a year.
What strikes me in your music is the balance between hard (sometimes even sniper-like) and poetic or soft.
I think that's a beautiful description because it's sort of what I'm searching for: that melancholy, of course, but also that broken sound. I love pulling apart drums or rhythms and putting them back together in a way they're not supposed to sound. Maybe it's even a bit romantic sometimes, in a dark way.
The only audible vocal on your EP is in the bonus track. Was there a specific reason for this?
Yes, I used to work at BLiP agency, home to a Dutch duo called Ohslo. I listened to their music a lot and fell in love with Nanne's voice. In the past I've also listened to a lot of Andy Stott and trip-hop, and I wanted to bring that feeling back somehow. 708 Lost became that track; it's club music but also something you can carefully listen to. With this track I also made a piece for the English National Ballet in collaboration with choreographer Hannah Grennell, a short dance performance that premiered at the Opera House in March 2019. It's beautiful to see something so physical, based on your own sound, come to life.
If you could put together your own class of 2020, who'd be in it?
[mad] miran! My very first booking as Zohar was a b2b with Miran. We'd only seen each other once before, but it clicked just like that. And Jasmín, of course. Somehow the three of us share a lot.
What's been a highlight of your past year? And how do you hope the coming year will transpire for Zohar?
The highlight was definitely the moment I first put my hands on my record. I physically received something I'd worked on for so long – that's special. Also, the support I've been given so far is heart-warming. Sure, if nobody listened to my music it would also be okay because I needed to make it anyway, but the warm reception still touches me. In 2020 I'd love to build an audiovisual live show, and there will definitely be another release… the sequel is coming.
Fafi Abdel Nour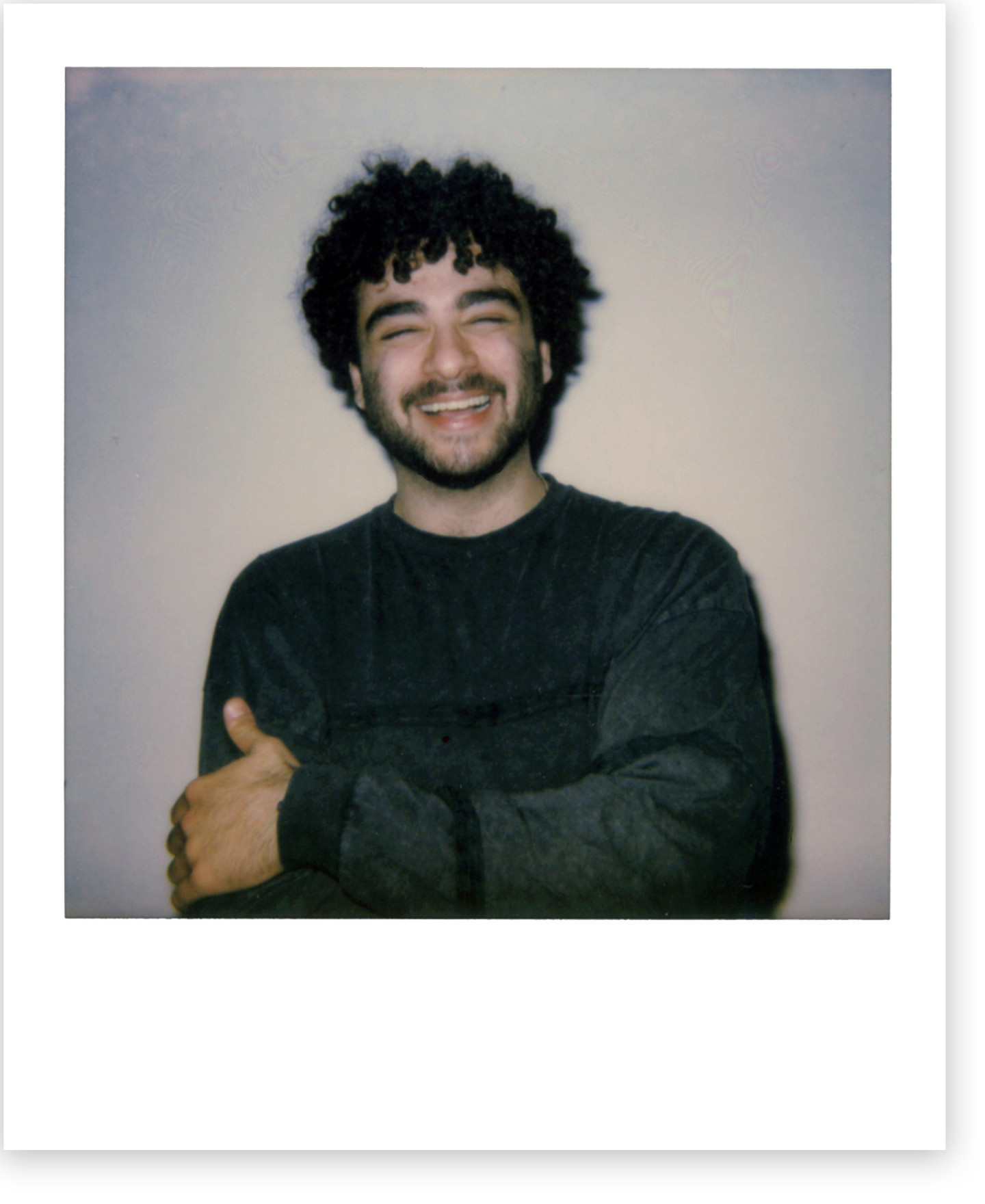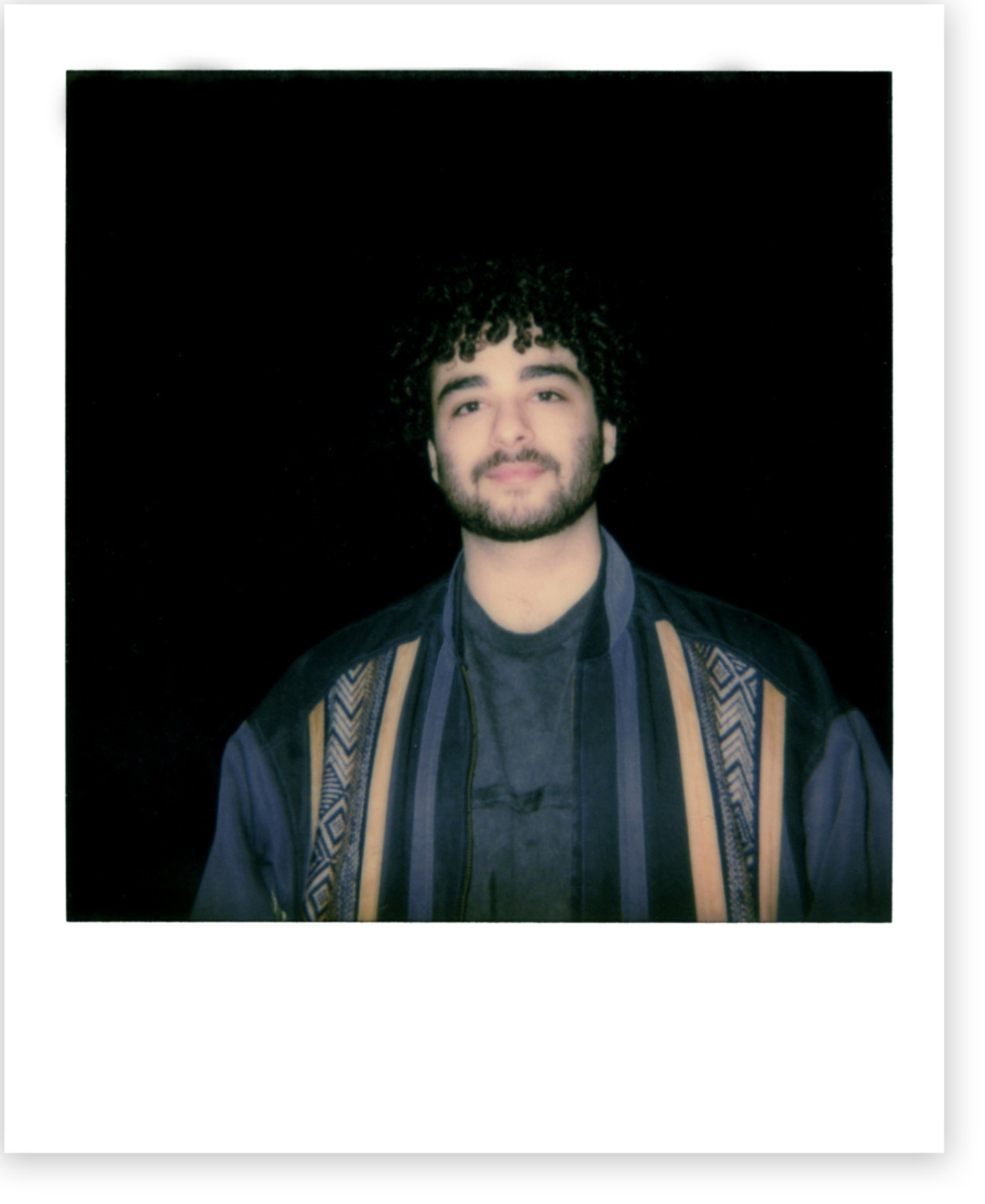 Fafi, you just got back from a night in France with Gerd Janson. How was it and how are you?
It was really nice! I wasn't nervous and that's great, I'm becoming more and more comfortable in the booth. The fear of making mistakes is slowly disappearing, I can let go, and that's when it's good. Also, the audience reminded me of Groningen; it felt real and the people were simply… partying together.
You already mentioned Groningen, where it all started. From there you've gone national, and now you're doing more and more international gigs. How does it feel?
Well, I especially like the way it's happening: step by step. There is a gradual build-up and I have to say I'm happy that it all started in my bedroom. I'm glad I've taken the time to collect music and bring myself together with music, from there going to the local bar, to the club, to my own queer night, and to the big city. In that process you gain trust, knowledge and friends. It's like smoking a joint; I like to roll them pretty light to get into the feeling, but eventually you're in the clouds anyway! [Laughs]
What kind of crowd do you enjoy most?
It's about a feeling of connection. I can't quite describe what it is, but it's a vibe and it's all about familiarity. Maybe I can compare it to coming home; you don't know what the feeling entails, exactly, because it's made up of a lot of different things.
Your own party and first residency, HOMOOST, is a queer night. How does that compare to performing for all kinds of crowds now?
Well, I'm first of all a DJ because I love DJing. I can honestly say it's one of the best things in the world. I love sharing that with people, and when I'm in front of a queer crowd I feel the most connected… again, because it goes back to my foundation.
You're still studying as well, right? How does that go together?
Yes, I started my MA in Pharmacy this year. It's going very well and I'm proud to say I have the best agent in the world. He understands me and knows I want to finish this. I also get a lot of support from the university; there's actually a category for top athletes, but also for top entrepreneurs – and I'm in that now! [Laughs] Basically it just means they take your schedule into special consideration. I sort of expected a university to be like: "Oh, you're a DJ? Fuck you!" – but instead they're actually helping me make this work. I guess it's all a matter of time management.
I've noticed that press always describe your sound as 'eclectic' or 'diverse', but never get much further than that.
That's right, and I wouldn't be able to give you a better definition. [Laughs] I hate the question, of course, but I do have to answer it. I play house, but all kinds of house. I play Italo, I play disco, I play hard, I play funky, I play soulful. I love having that flexibility because I feel all kinds of things at all kinds of moments.
You don't just vary within a set, you also play different kinds of sets.
True. Within a set I try to stay in a certain flow; I wouldn't just mix a disco track with a techno track. It's like a wave, really. What I like is having a different type of wave for different occasions, rather than always throwing everything into one blender. Saying that a set has to contain a storyline is pretty cheesy, but it's kind of true.
Let's talk 2020. What's something you'd love to achieve or experience this year?
I'm not really sure where I'm heading, but in a way that gives me peace. Setting goals creates too much pressure and I achieve more when I try to let go. You know, doing music and my masters at once is already a lot, so I try not thinking or planning too far ahead. I've been thinking about producing music for so long, but when you're studying Monday to Friday and DJing the other days, it's kind of impossible…
Thinking about your musical community and close influences, who would be in your class of 2020?
Suze [Ijó] and [mad] miran, they'd be my best friends in high school. We wouldn't be the mean girls but the shy girls – actually, no, the high girls! [Laughs] Also, of course, Miss Jay and DJ Leoni, my homecoming queens.
Konduku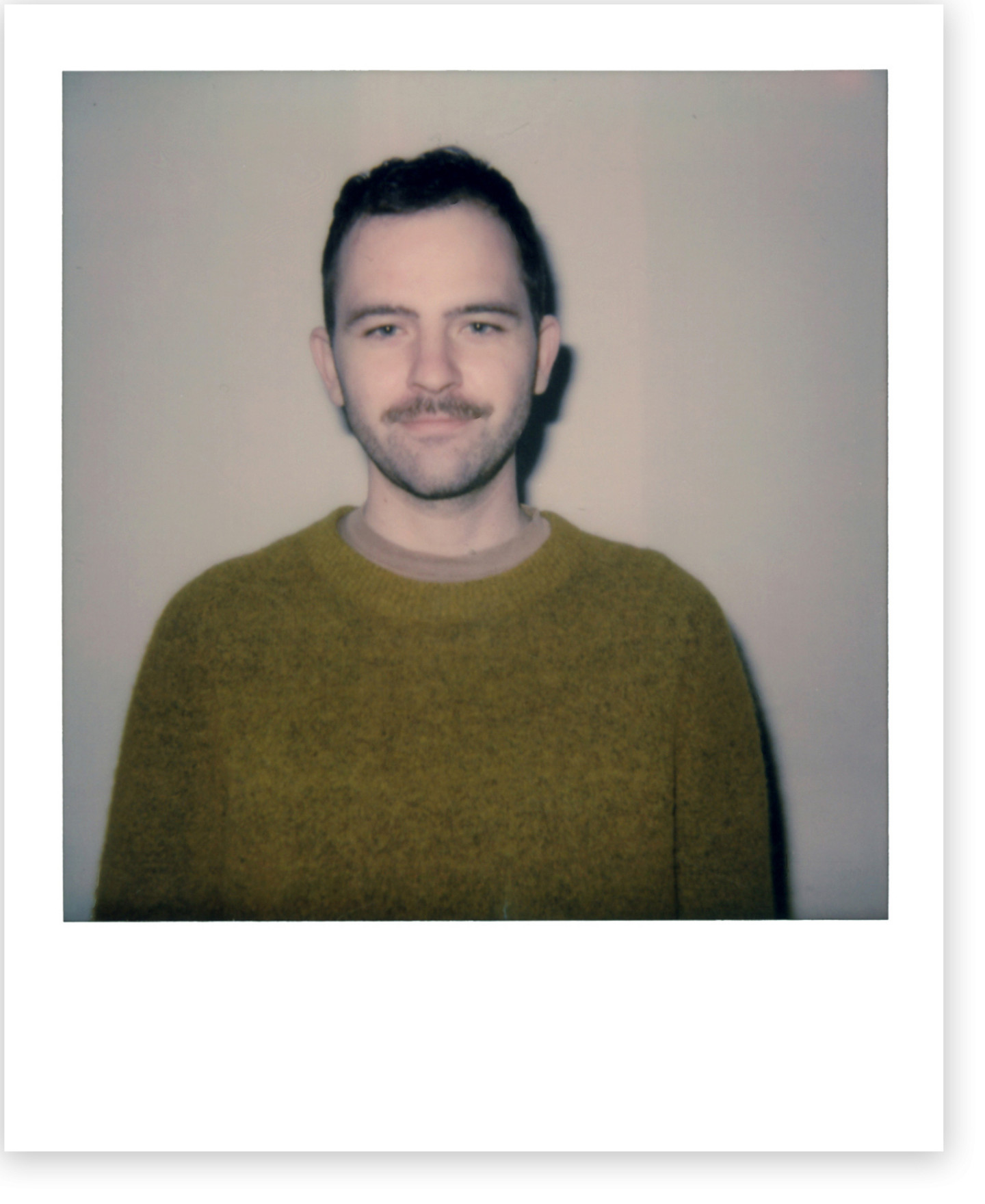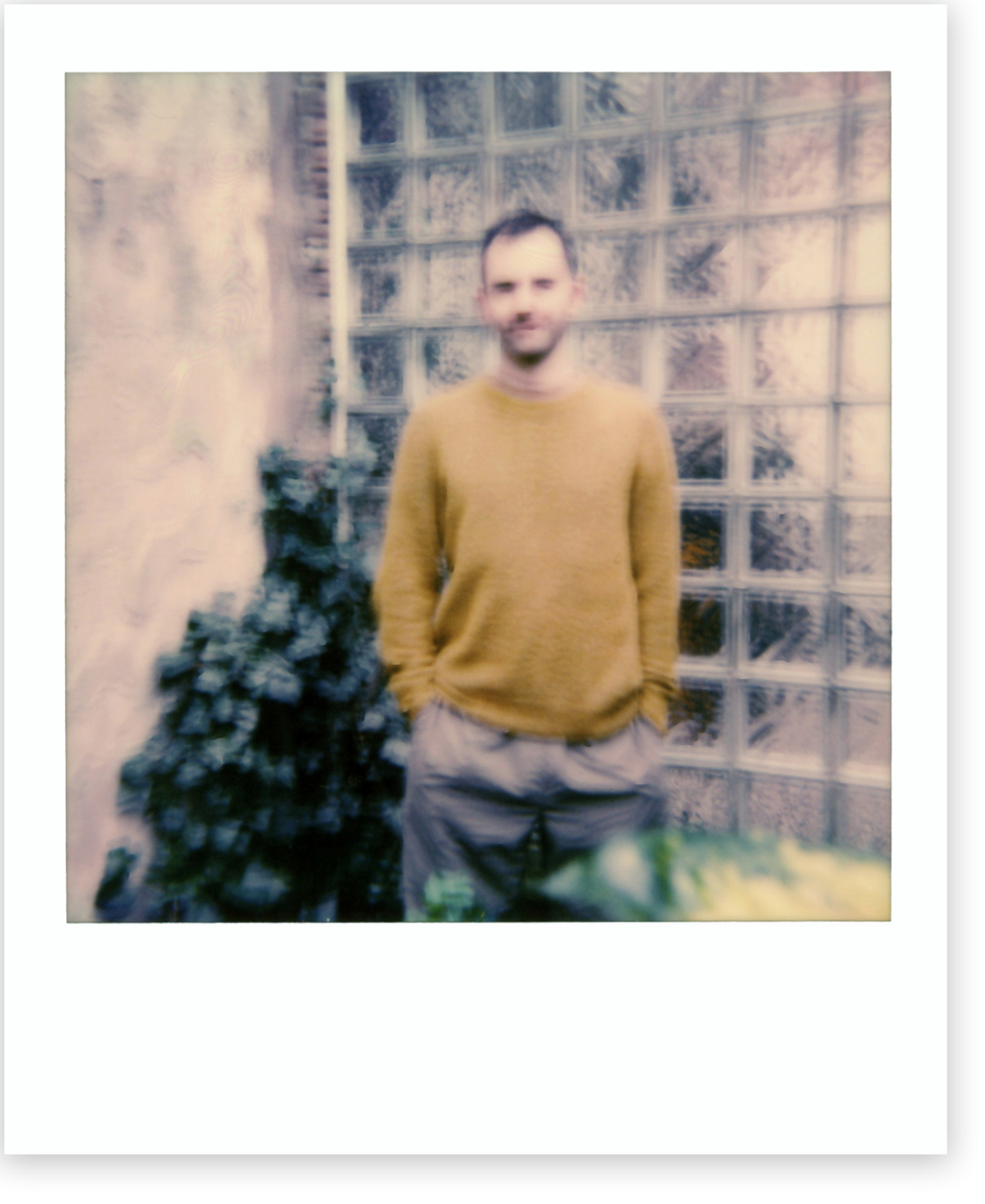 Ruben, let's go back to the very basics. How did this all begin for you?
If I go all the way back… As a child I had to take piano lessons. From piano I switched to keyboard because I didn't like it so much (and my teacher wasn't great). I then traded the keyboard for a bass guitar and started playing in a band, writing my own music for the first time. When I started studying photography in Utrecht at age 18, one of my classmates had decks in his living room – and that's where I started learning how to mix. From that moment on I slowly started fooling around with Ableton, mostly making loops, but it didn't result in anything substantial until around 2017. I went through a breakup and friends asked me: why do you never finish anything? [Laughs] Indeed, I'd been making loops for three years, but never let it go somewhere. Ever since, I've been working hard to finish things, creating actual tracks – and it's a world of difference. When I sent some finished work to Nous'klaer in 2017, the ball really started rolling.
I think that transition from loops to tracks is very interesting, because in a way I experience your DJ sets like a grand, very long loop.
You're right. I'm not so much into intense melodies, I think it's more interesting to take someone… well, I think this has really changed since I started DJing. The more I play, the more interesting I think it is to create a constant. That constant has its highs and lows, but people have told me before: 'It's like one big track'. You won't catch me playing hits. [Laughs]
When a DJ has such a specific sonic direction I always wonder: how did you get here? How has your taste developed?
I started out playing dubstep and UK funky, quite rhythmic sounds. From there I moved towards house, as a lot of the people I looked up to also moved towards house and techno. Then I started searching for myself, and somehow found a deeper or more hypnotizing version of the music styles I was into. Maybe that's what binds it all; I'm usually not looking for a genre but for certain qualities in a track. They're hard to pin down – but when those qualities are present I can match a track to any track with the same qualities, from whatever genre. My current sound is like a point of convergence, where years of listening and digging come together.

Can you describe the relationship between producing and DJing?
I'm not the type of producer that spends 40 hours a week in the studio. In general I try to make one track a week, but sometimes that doesn't work. Forcing myself to make music just doesn't work. I've been in art school for quite a while, so I know quite well how I function creatively. This year I'm making a living with music for the first time, so it's also an exploration of how to spend time. I wrote my first album while also writing my thesis, so it was very much a creative outlet. How do you get that same drive when you're not supposed to be doing something else? It's all about finding the balance now.
For The Ransom Note you once portrayed the tracks on your debut album as colours, moods and seasons. That's a very visual approach to music.
In that case it was quite self-evident because I'd photographed so much of the place that inspired the album, so it all came together. Not every track I create has that same visual approach, although I could maybe do it more… I'm doing a sub-label series on Nous'klaer at the moment, and every corresponding artwork is one of my photos. I have to admit, though, my photography is at low ebb right now. I studied photography at the Utrecht School of the Arts and then a photography MA at AKV St. Joost. I've always found it quite challenging to find the balance between photography and music; one always seems more important than the other.
Do you remember your interview for De School from last year, where you said you'd be doing more photography?
Yes, I do! [Laughs] Didn't really happen.
Do you miss it?
Yes, I do. I still look at things from a photographer's perspective but not as much because I don't spend much time on it, which is kind of sad.
To me, your ADE closing set at De School contained the ideal mix of ingredients: your hypnotic sound, the morning light, this tired but unstoppable crowd… What is your ultimate club experience?
So far, Het Muzieklokaal is where and when I felt best. I love morning sets; you can go deep while keeping up the energy. You can create a flow. I've also experienced some moments there as a visitor, where it's 9am and you're tired, but the music's just too good to leave. There's something special about that. Also, an important part of this is being one with the crowd rather than standing on a stage and performing for a crowd. You're in it together.
Let's talk about the class of 2020. Who'd be in yours?
I love seeing Miss Jay rising at the moment, she seems to have really found her own direction and sound. And upsammy – but I think she's already graduated! [Laughs] Someone close to home who deserves more recognition is Tammo Hesselink. Other than that, Fenna Fiction, who is one of the most exciting DJs on the Dutch scene right now, and Queniv, who has released a couple of under-the-radar but super strong tracks.