This year's edition of Dekmantel Festival will begin yet again with Aan 't IJ, a series of live performances, talks, workshops, film screenings and radio shows that will be spread across a number of venues around the banks of Amsterdam's IJ river on Wednesday, August 3rd and Thursday, August 4th.
Words by Christian Eede
Limited amount of tickets for Dekmantel Festival Aan 't IJ are available here.

The program of live performers is chock full of some of current electronic music's finest outliers, taking in the immersive, augmented piano works of Catalan composer Marina Herlop; the jazz-inflected material of southeast London's cktrl; hazy, drone-led ambient sounds from Perila and Ana Roxanne; and much more. Uniting many of these artists is a desire to seek inspiration from places beyond traditional dance floor constructs, using a variety of studio and sound techniques in the process in order to build their respective musical universe. We spoke to some of those artists about their music and creative processes in order to get an insight into what makes them tick, and what revellers might be able to expect when they perform live at this year's festival.
Mika Oki
Visual artist, DJ and producer Mika Oki – who will be performing live this year with SKY H1 – has a background in both sculpture and electroacoustic music. Combining sound pieces with her experiments in visual art, Oki's work is frequently installation-based. "For my installations, I always begin with the sound part, then the mental images take shape from that," she explains of her approach to her work. "I first started in my studio with a Pico Beamer [projector] and a tiny cube of glass. I was filling it with the smoke of my cigarettes and was watching what was happening inside."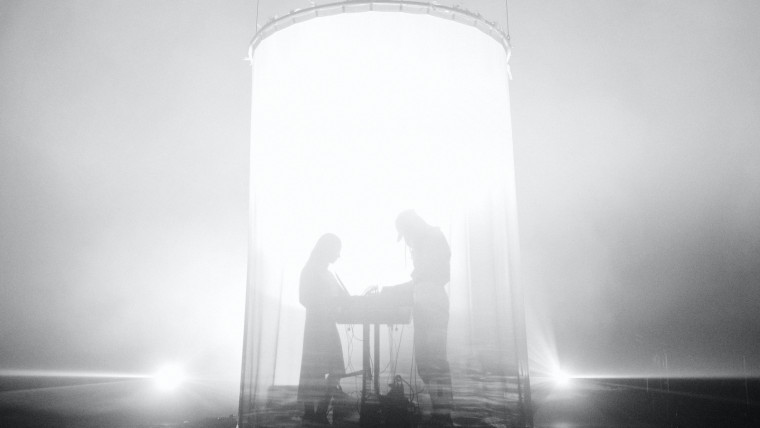 Working these days from the basement of an artist-run space in her base of Anderlecht, where she lives with 18 other artists, Oki explains that her interests lie heavily in creating immersive works that explore "unconscious and altered states," both visually and musically. "The construction of my music is often based on false awakenings: continuously waking up in your dreams without knowing when you will finally awaken for real," she says. "My music and installations are always related to dreamy atmospheres – both good and bad – because I'm an eternal dreamer." That will manifest at Dekmantel Festival aan 't IJ in an audiovisual performance with SKY H1, based on Oki's previous installation work, Parhelion, which, she says, is visually based on an optical illusion that attempts to produce "the sensation of a 'trip' above a sea of clouds."
"The construction of my music is often based on false awakenings: continuously waking up in your dreams without knowing when you will finally awaken for real." - Mika Oki
upsammy
Dutch artist upsammy, real name Thessa Torsing, will also explore audiovisual realms in her performance with Sjoerd Martens. The origins of the performance that they will present together lie in a commission from Amsterdam's Van Gogh Museum, with Martens' visuals set to accompany upsammy's live experiments with field recordings and electronic music. Field recordings are essential to much of Torsing's music, and she draws on all manner of recorded sounds to create her musical world. "Both city sounds and nature sounds are nice," she says of her explorations into field recording. "I think it's nice to have a contrast between really organic sounds and more materialistic sounds, like metal or cardboard. In my music, I always look to create some kind of friction so that it's not completely smooth, while also not being completely aggressive or metallic."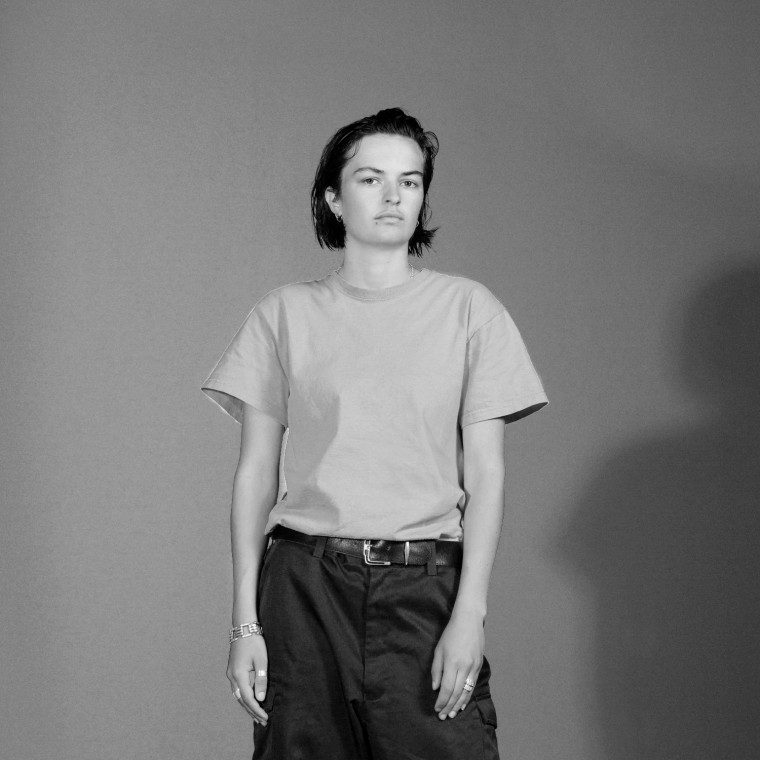 Drawn on how she might describe her own music, Torsing, much like Oki, references elements of psychedelia. "What I really like about music is that it can sometimes suggest some kind of space or environment, and you feel it as an internal space," she says. "Some sounds, like field recordings, can trigger a sense of space or a certain place. When you hear the field recording, you get a sense of the space around that sound, and if you combine it with a very digital sound that doesn't exist in the real world, there is a friction there that I like to explore."
At the heart of a lot of her output, Torsing explains, is an urge to disrupt the smooth and predictable. That might manifest perhaps in simply placing a nature-based field recording alongside darker melodies and more metallic percussion, or it might come out in her willingness to frequently sidestep four-on-the-floor rhythms within her productions, in favour of the more complex beat patterns found in the 2000s IDM records she can frequently be heard playing out in DJ sets.

"Some sounds, like field recordings, can trigger a sense of space or a certain place. When you hear the field recording, you get a sense of the space around that sound, and if you combine it with a very digital sound that doesn't exist in the real world, there is a friction there that I like to explore." - upsammy
KMRU
Kenyan sound artist and producer KMRU, who will also perform live as part of this year's aan 't IJ program, works heavily with field recordings, much like upsammy. Often drawing on sounds he captures on his travels, the artist, real name Joseph Kamaru, has produced entire projects centred around recordings captured on his handheld Zoom H6 recorder. Peel, his breakthrough 2020 album for Editions Mego, combined smooth, ambient textures with city sounds from his native Nairobi, as well as nature and background recordings collected on the Ugandan island of Lunkulu, and in Montreal.
Kamaru ventured into the world of field recording purely by accident with no knowledge of its background as a sound practice. "I was just using my phone to record sounds, and my music at that point wasn't particularly ambient or texture-based," he explains. "I started to think about using the recordings I had collected in my work and slowly they were interwoven into my music, where I was just incorporating natural soundscapes and recorded sounds into my compositions. I naively entered into this world without feeling the need to contextualise things."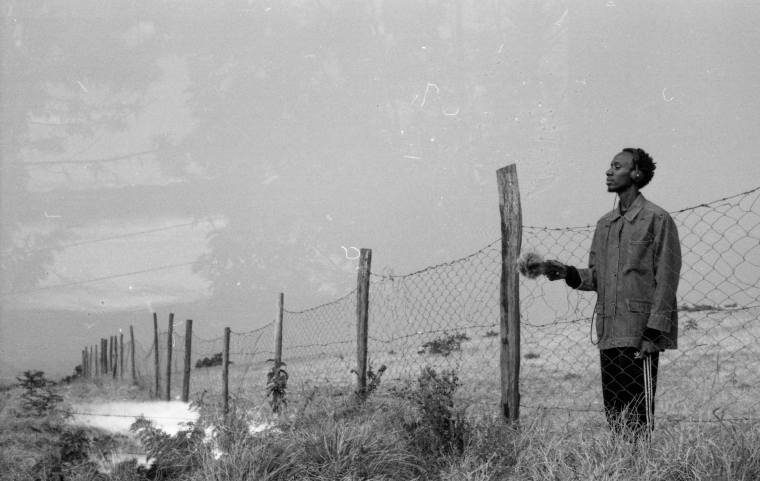 The ambient music that has appeared across the treasure trove of releases that Kamaru has shared since the onset of the COVID-19 pandemic – Peel, Jar, Opaquer, to name three such records – has simply emerged as a response to the bank of field recordings he's collected over a number of years. "Usually, I am seeking out unexpected and unusual sounds because I find that it gives me new textures of sound that I can use and explore," he says.
Now based in Berlin, on a graduate programme for Sound Studies and Sonic Arts at the Universität der Künste, Kamaru says the change in location has taken some adjustment. "I find Berlin a little silent compared to Nairobi," he explains. "Some of my music recently has been noisier, whereas when I was in Nairobi, the city was loud and so the music I put alongside it tended to be more calm and subtle." Being in Berlin, however, has encouraged him to be a better listener, he says, even if he hasn't quite recorded as much as he did while based in Nairobi.

Jameszoo
At a different end of the scale, Jameszoo, AKA Mitchel van Dinther, sought to remove himself as best he could from the role of protagonist of his latest album, Blind. He was said to have been fascinated by the idea of a non-existent soloist, as, he says, "one thing I have noticed over the years is that the aesthetic component can sometimes convolute the experience of music." Seeking a way to "move closer towards active and objective listening" of his own work, something which he has since conceded is impossible, he turned to motorised instruments, such as the Disklavier (a piano), to help produce Blind and create analogue sounds that were unplayable by the human hand.
Van Dinther also turned to other musicians to help him work on the album as another means of extracting himself from the production process. "Having multiple perspectives on one project, with myself being able to ultimately decide what perspectives I would like to show to the outside" was key, he says. "I recorded most of this latest record like a game of telephone, extrapolating the source material with all these musicians. When the phrases slowly became something I really enjoyed, I started arranging and composing with it." A number of those musicians, as well as the Disklavier, will join him for his Dekmantel set this year, as they bring Blind to life collectively on stage as Jameszoo's Blind Group.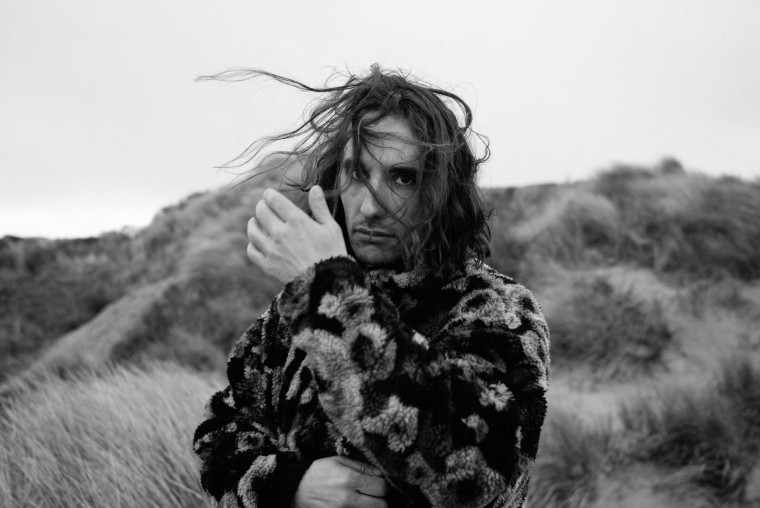 Taking a walk between Muziekgebouw, Bimhuis, Shelter and Parallel for this year's Dekmantel Festival Aan 't IJ, you will find all of these artists and more exploring their craft within their respective live performances. You will also be able to find workshops covering breakbeat production (headed up by Aquarian) and music journalism (led by Resident Advisor's Whitney Wei and Chloe Lula); a panel exploring how to craft a live set with thoughts from Eris Drew, Ana Roxanne and Parrish Smith; interviews with the likes of Sadar Bahar, Octo Octa and John Beltran; and live radio shows from Perila, Jameszoo, Carmen Villain and LCY, among others. Check the full aan 't IJ program here and get tickets to give you access to it all here, although talks, workshops, radio and films will be free to visit.