In recent years we've seen a steady stream of dance music collectives emerge to demand better representation for marginalised artists. These crews provide a snapshot of a local scene, each with its own nuances and needs, but at the core of each one lies a common goal: improving visibility.
Words by April Clare Welsh
Photography by Aida Ablayeva, Damir Vtow and Kasia Zacharko
Since forming in 2014, Berlin-based queer femme / non-binary collective Room 4 Resistance have been assembling an ever-increasing family of residents, which includes DJ and producer Nazira. As the founder of Almaty DJ and party crew ZVUK, she has been doing vital work providing a safer space for queer clubbers in Kazakhstan since 2017. Over in the Netherlands, Utrecht-based organisation United Identities have been championing homegrown artists through releases, radio shows and events, lighting the way for other collectives to follow, like Rotterdam's Ampfeminine.
We chat to the aforementioned crews to ask: what keeps them together? What are their core values? And how are they helping their communities to function and grow?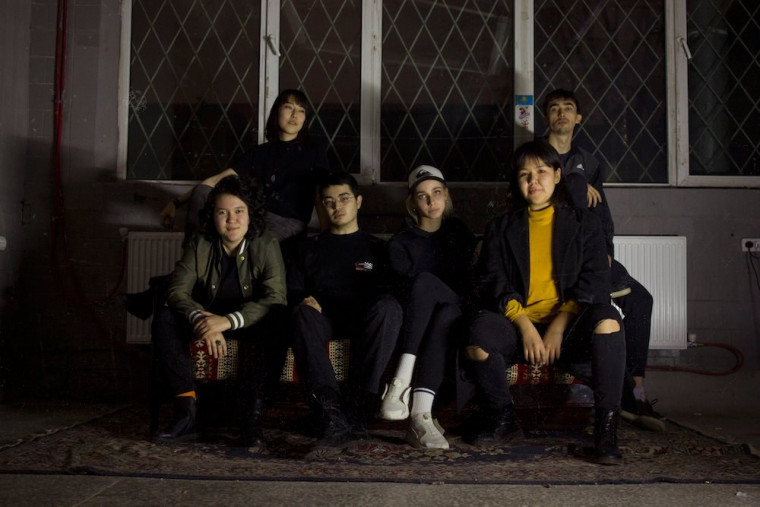 Clubbing together
Earlier this month in Kazakhstan's bustling southern city of Almaty, hundreds of excited ravers flooded a Berlin-esque industrial space for the hedonistic party of the year. Self-proclaimed as "a true rave: hot, sensual, and radically free", the ZVUK x Herrensauna event saw attendees dance until the sun came up while ZVUK residents Nazira, E.T. and Mariya El pumped out a soundtrack of leftfield techno, wobbly acid and other serotonin-boosting delights.
"We wanted to teach the value of expressing yourselves, in a sexual way," says ZVUK founder Nazira Kassenova. "Because Herrensauna is obviously very about sexual expression and very about expressing yourself and being beautiful and sexy and whatever you want to be".
In Kazakhstan, a country which "heavily restricts freedom of assembly, speech, and religion," according to Human Rights Watch, throwing any kind of party espousing radical values always comes with a risk. "When you try to build something inclusive or build an equal dancefloor, you have to understand what kind of society you're doing it in," reminds Kassenova. In January this year, a series of mass protests broke out in Kazakhstan that saw at least 227 people killed and over 9,900 arrested, although those numbers are far from accurate. "The worst part is that we still don't have answers," says Kassenova. In April, a collaborative party with the iconic Georgian club brought the values of Bassiani to Kazakhstan. "The most important value there is freedom," she offers. "And I think that's one thing that's very important in Kazakhstan." For ZVUK, the idea of an "equal dancefloor" where "everyone feels safe and able to express themselves" is their underlying goal.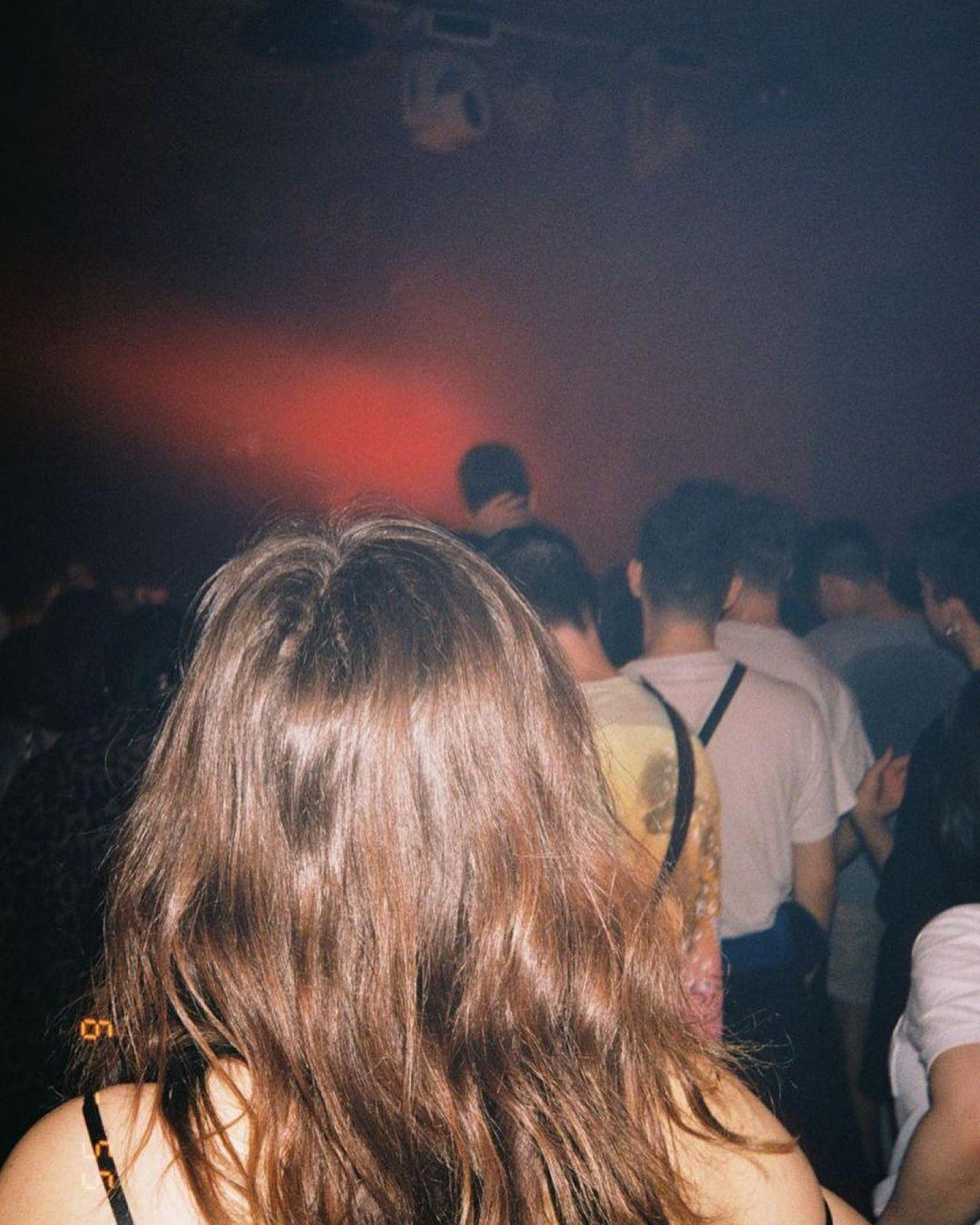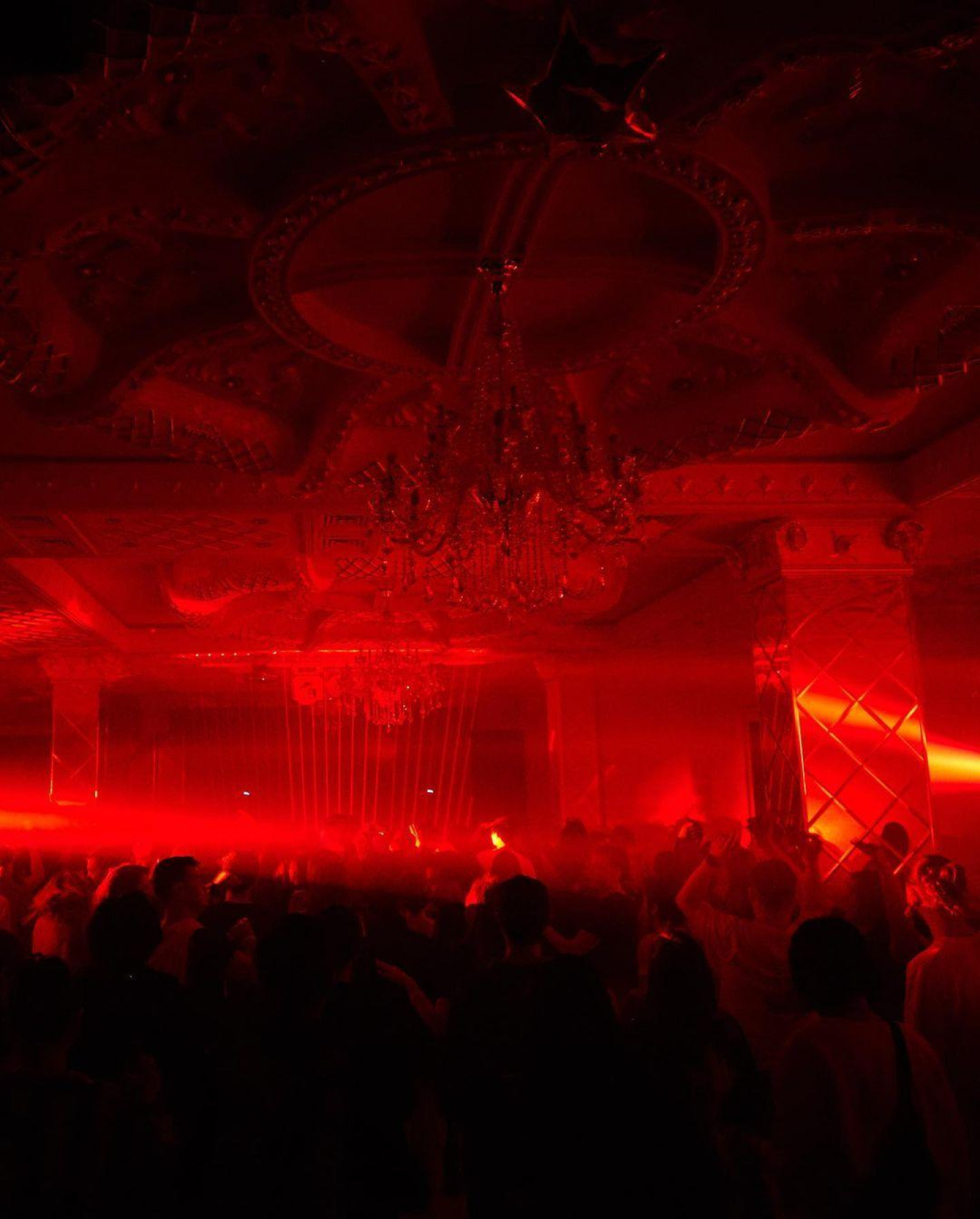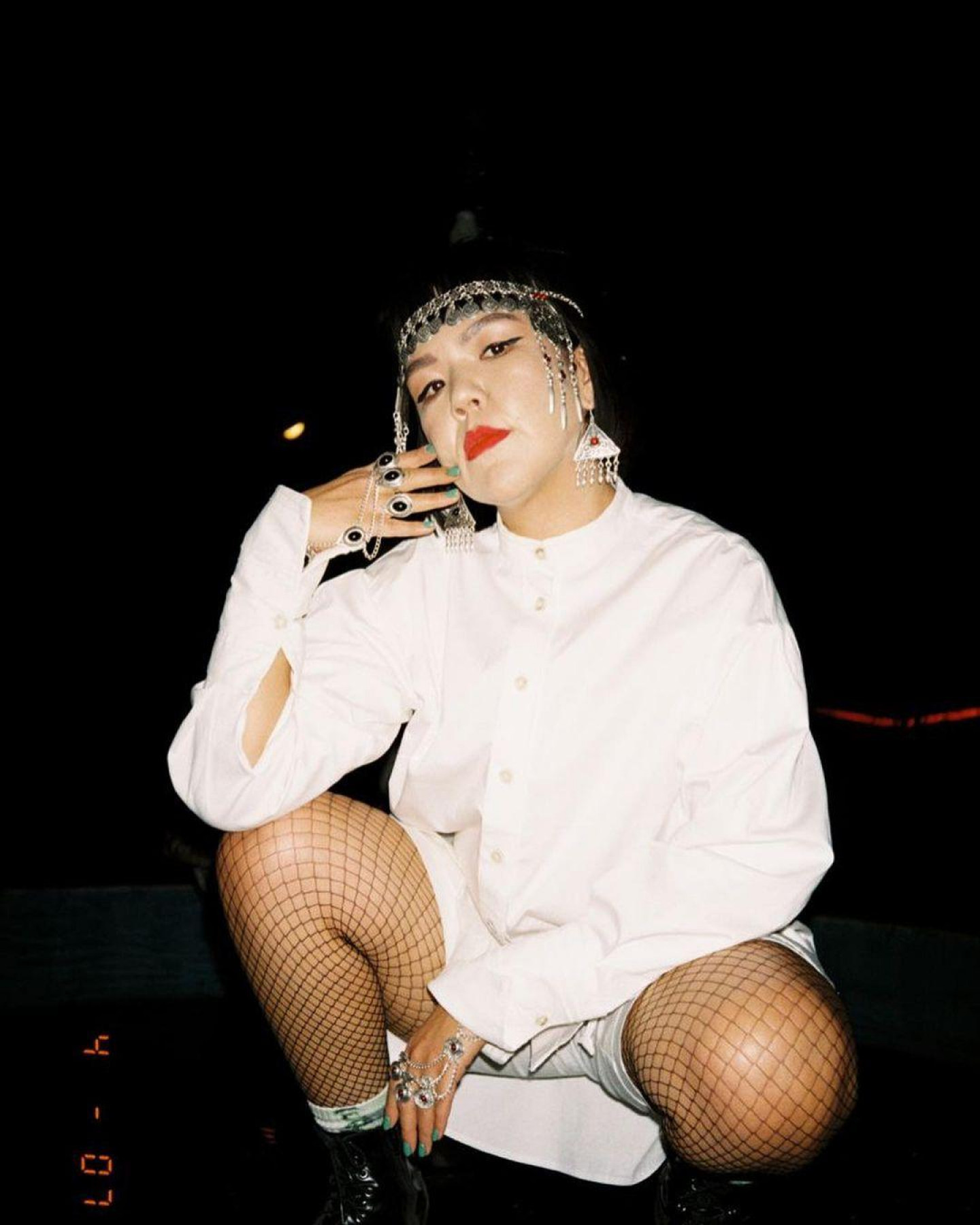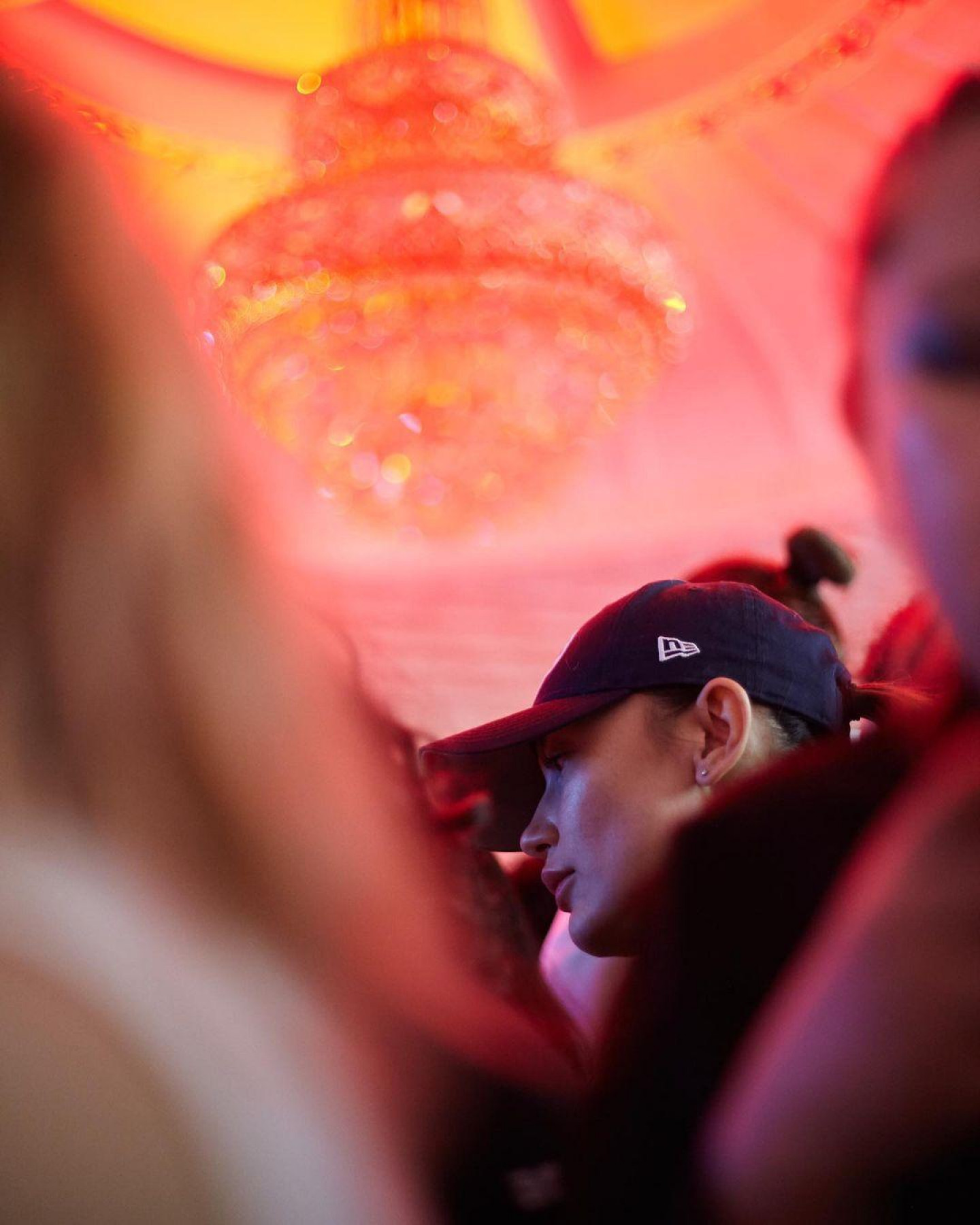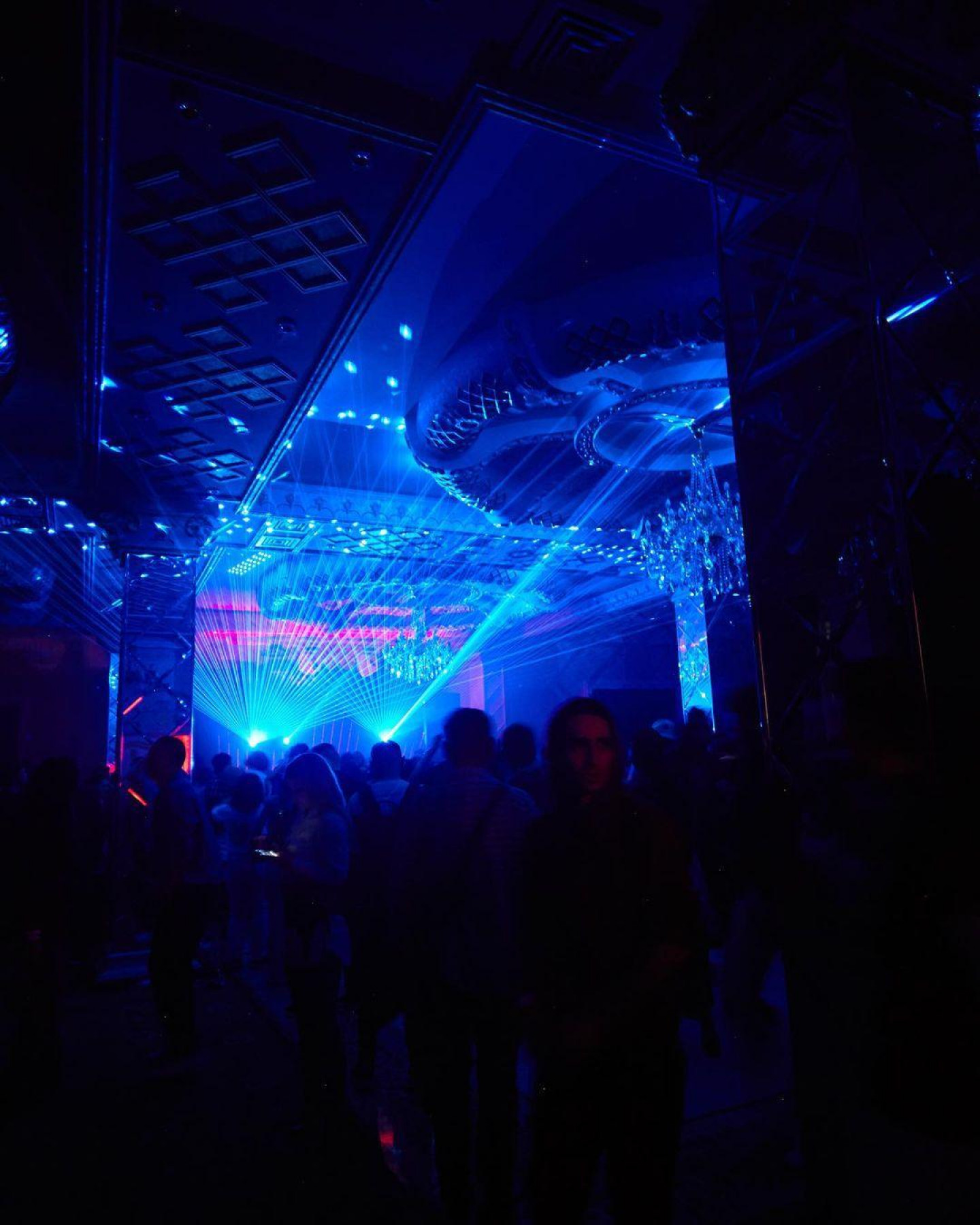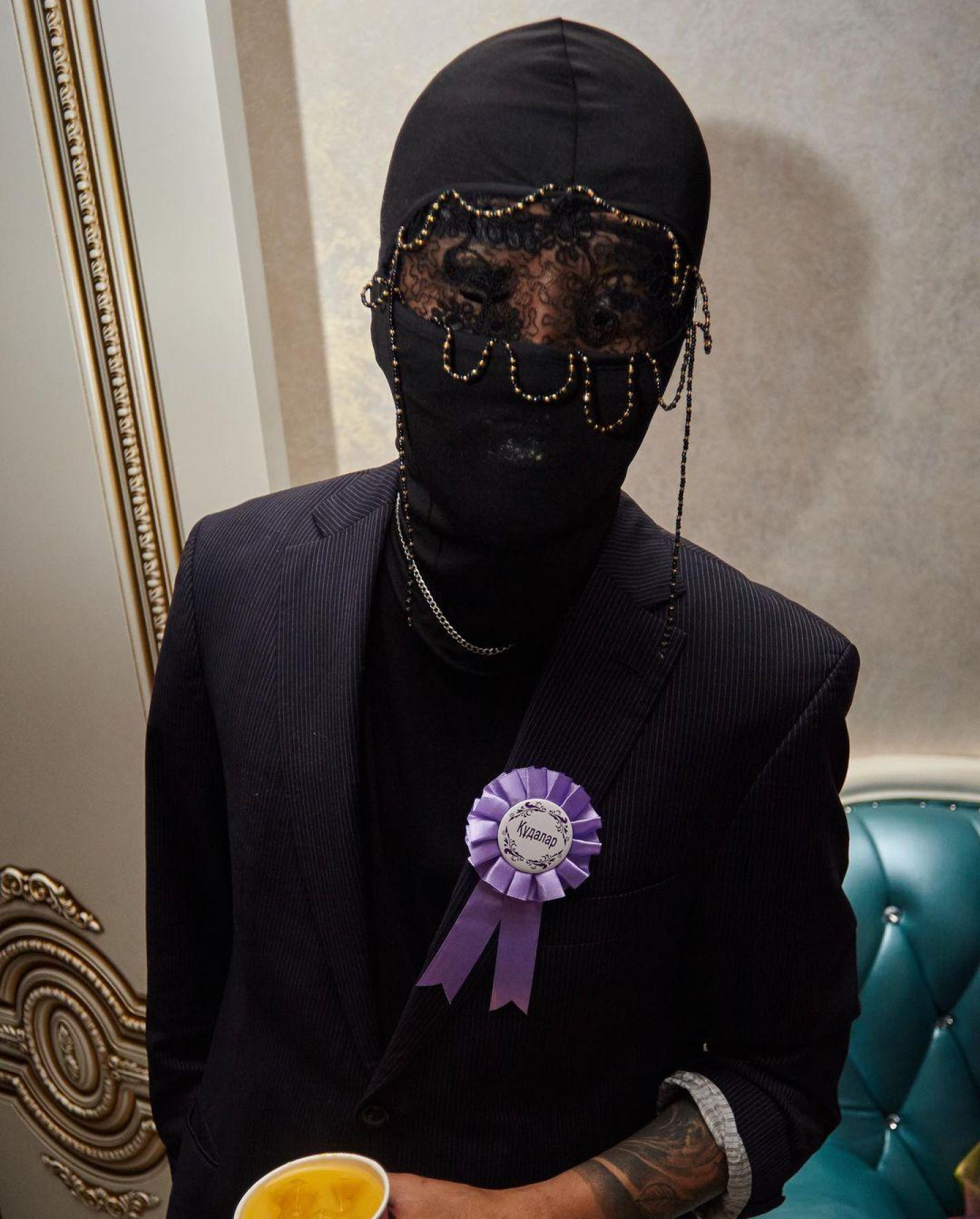 Room 4 Resistance's parties have in the past featured signs on the wall laying out their "safer space" policy, while they have always encouraged revellers to report any behaviour that makes them feel uncomfortable. As a collective, they are interested in amplifying women, genderqueer, non-binary, trans, Black and POC artists through radio shows and panels, while allyship and community-building are of major concern.

"When you try to build something inclusive or build an equal dancefloor, you have to understand what kind of society you're doing it in." - Nazira
The "no ego, all equal" motto of United Identities, the Utrecht-based label and party founded by Carista in 2017, echoes Kassenova's vision of an equal dancefloor. They place importance on the value of 'sharing your platform' and uplifting like-minded supporters through mutual support. As with Room 4 Resistance, community-building runs through the organisation's veins. "It's really about bringing together different people," says Rotterdam selector Suze Ijó, who primarily runs the podcast and events arm of United Identities. "There are certain faces that will always come to the events, which is really nice to see… but there are a lot of new people that will start to come [post-pandemic] and form bonds".
Local action
Next month, the United Identities label will release the Re Teng EP by Rotterdam via Dublin DJ and producer Ngoni Egan. "I think there is a certain soulfulness in the music that United Identities releases", offers Ijó of the collective's musical identity. "There's also a broad range of genres, but it's more like a feeling rather than one style… we also try to keep pushing Dutch-based artists because it is such a small country and there's a lot of things happening. I think it's good to support young people coming onto the scene." Released in October 2020, the label's first genre-spanning compilation, Modern Intimacy Volume 1, champions up-and-coming artists from the Netherlands across 10 tracks of jazzy house, acid-flecked techno, and more.
For Kassenova, "developing the representation of Kazakh artists abroad" also lies at the heart of the ZVUK philosophy. "I'm just trying to integrate the local scene into the global community, which hasn't happened before. I think this will have a good effect on the central Asian community as a whole," she says.
As part of the five-piece Rotterdam-based all-female DJ collective Ampfeminine, Yessica Deira aka Soft Break is also concerned with empowering local creatives. "Initially we had one goal in mind and that was organising a festival in Rotterdam with only queer and femme people on the line-up," she says on the origins of the collective. The festival has yet to take shape, but Ampfeminine have recently been pouring their energy into a documentary that spotlights "four talented music producers based in Rotterdam". Directed by Loes Korten, EQ the Industry is inspired by the fact that so many producers, especially womxn and non-binary minority producers, often don't get the pay or recognition they deserve.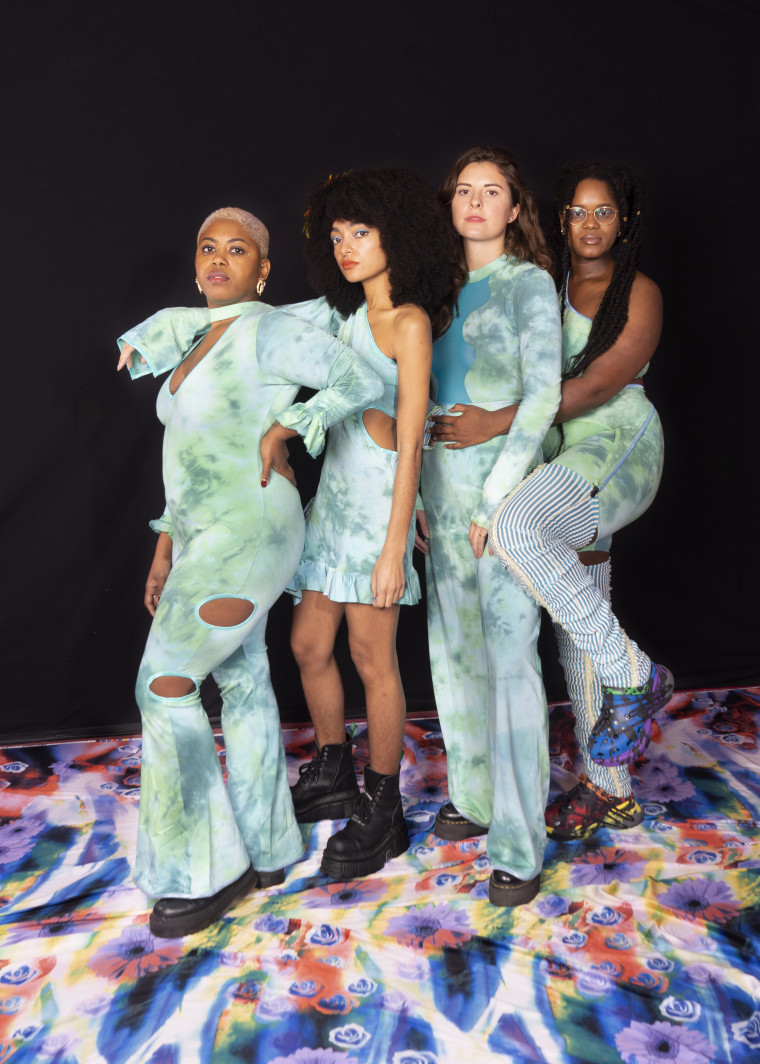 'DJing is for everyone'
Deira says that Ampfeminine hope to take their cue from Berlin's Femme Bass Mafia (FBM) and No Shade and begin to offer DJ lessons, which is something Kassenova has also been offering as part of her DJ school in Almaty, which she started during the pandemic. "Our motto is 'DJing is for everyone'. I think everyone has the right to learn. I think you can teach anyone to DJ," she says, having this year added five resident DJs to ZVUK, who were all taught through the school.
Kassenova was inaugurated as a Room 4 Resistance resident DJ in 2017 and cites the collective as a major influence. "When R4R formed, at that time in Berlin there was a lack of femme parties in Berlin, the lesbian or femme parties had sort of disapperared," recalls Frank, "and also we wanted something that was also a bit more connected to the music, because sometimes it can be a bit commercial. So we wanted to have a really strong rave influence but also have an inclusive community but femme-driven, we wanted to bring different people together but in a rave night."
Speaking of Kassenova, Frank adds: "Nazira and her collective are doing such a special thing in Almaty, it's very unique."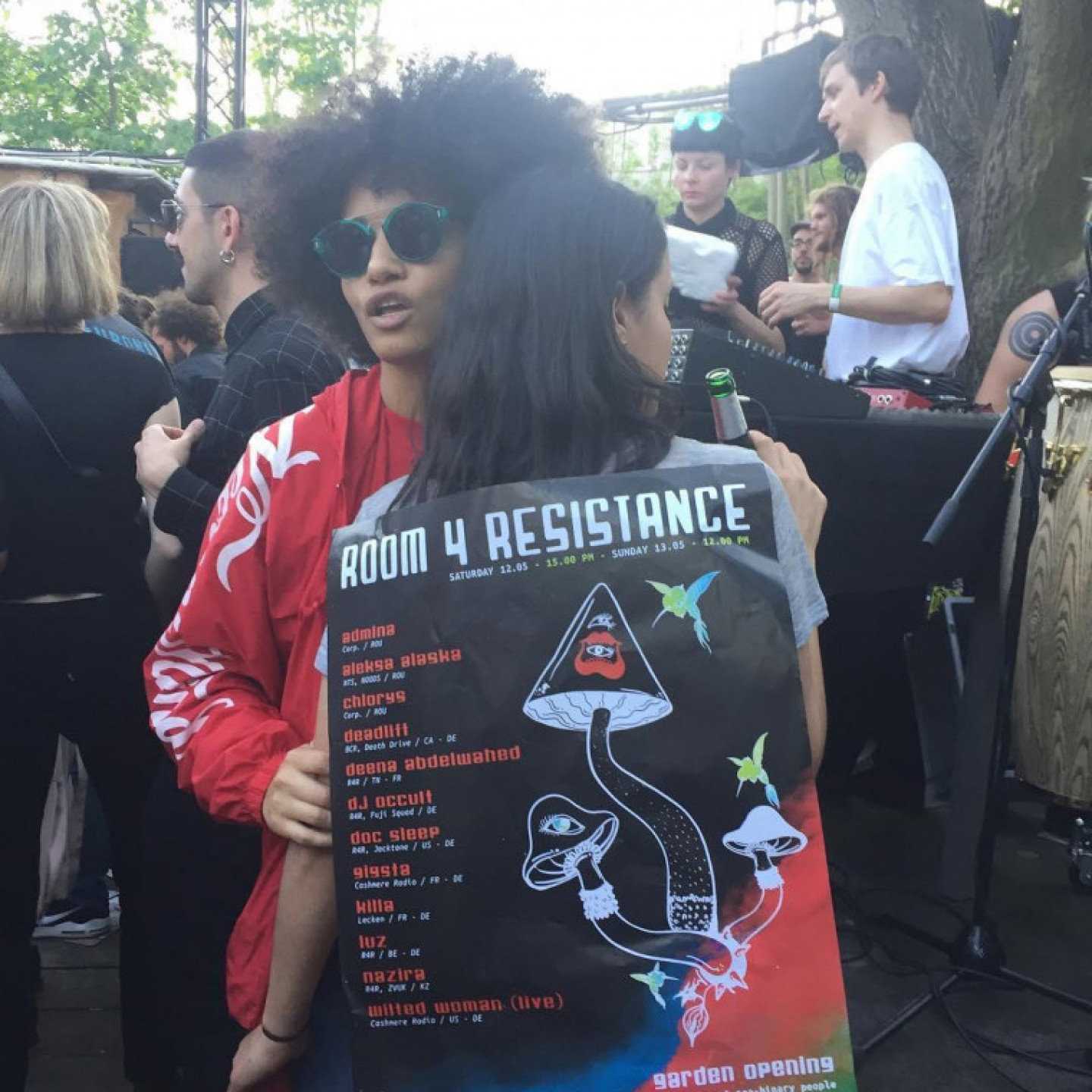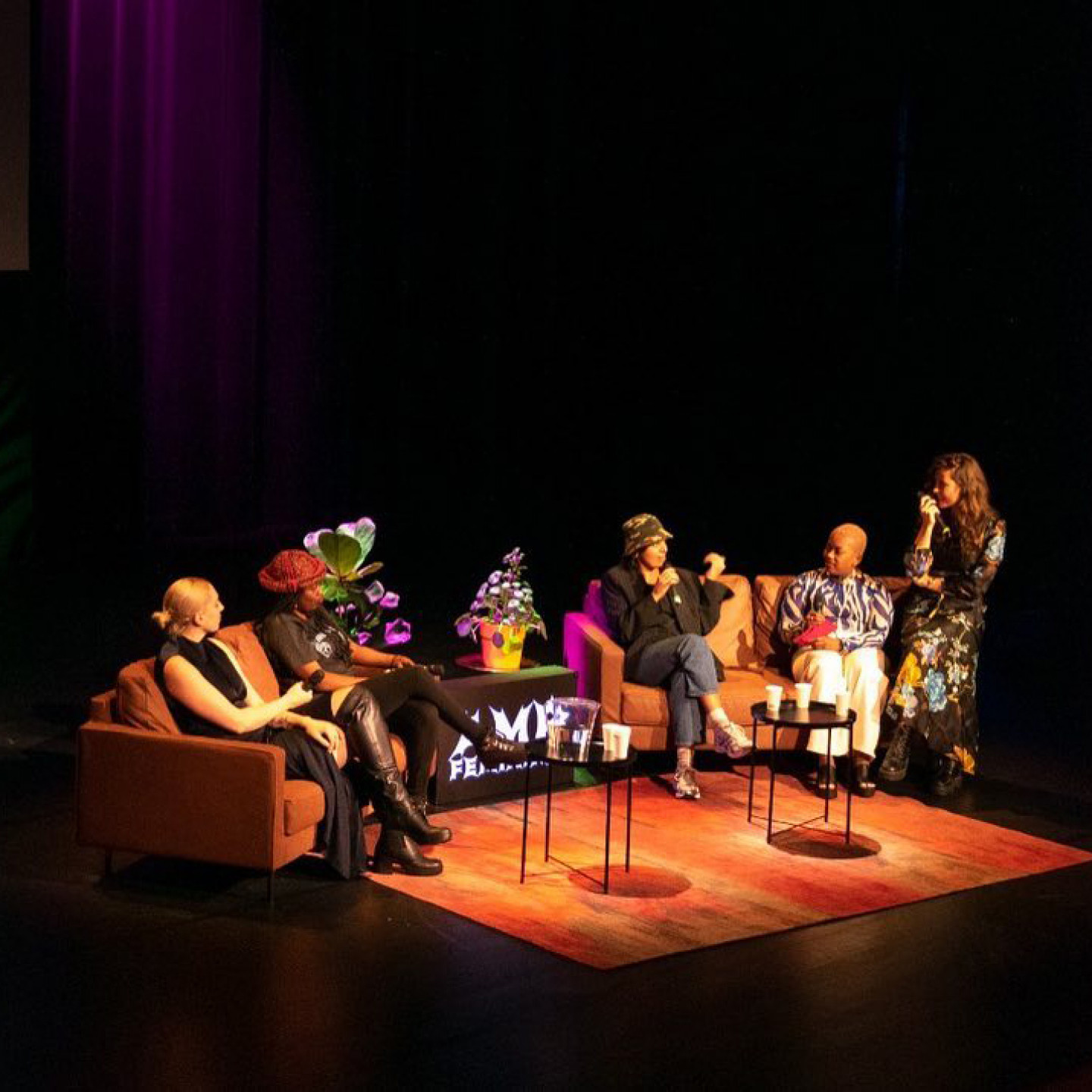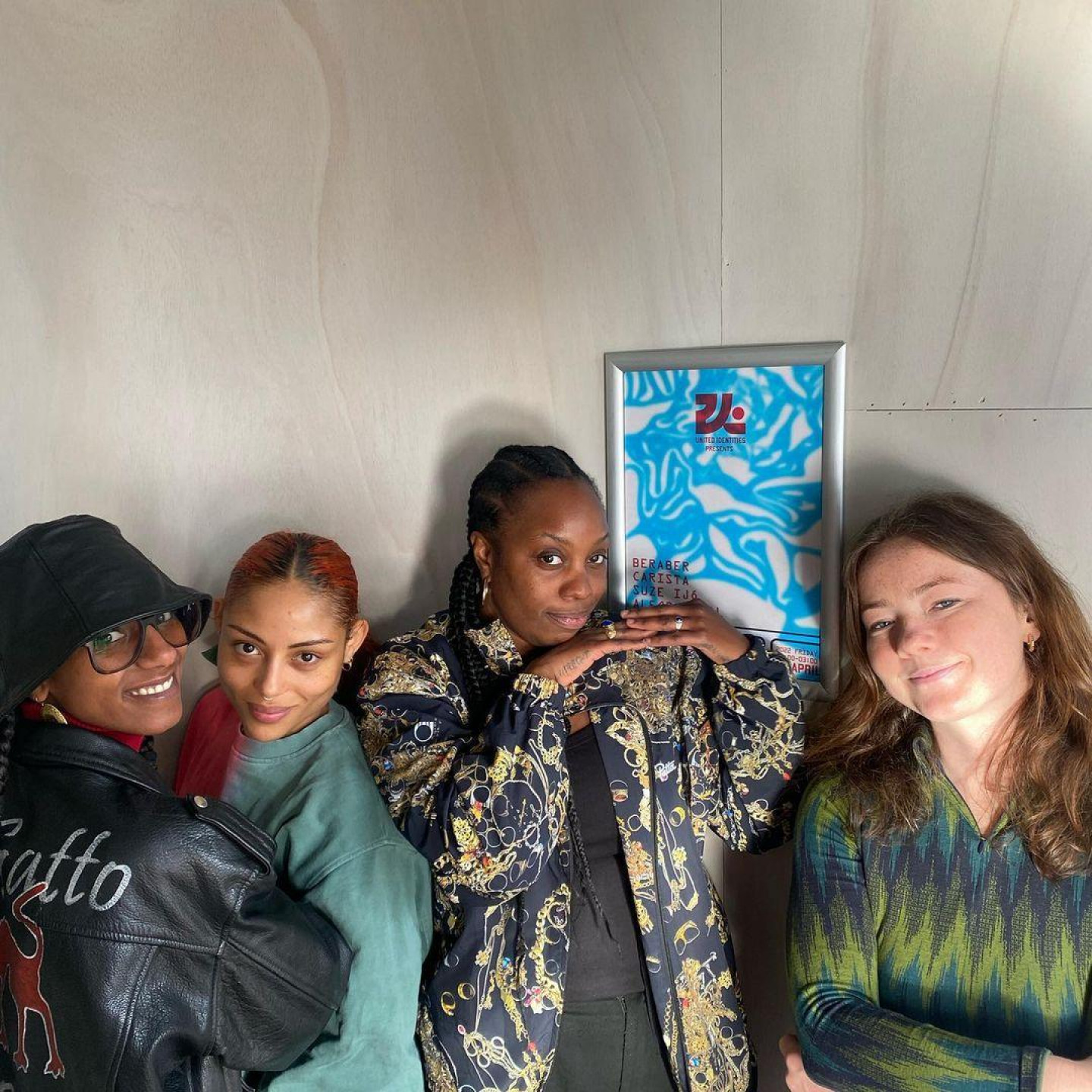 A catalyst for change
The interconnectivity of the wider underground club community allows for the cross-pollination of actions and ideas, with collectives and artists often drawing inspiration from others. DJ lessons and safer space policies are some of the practical examples of this skill-sharing, while collectives are also forming to using fight abortion laws, gentrification and other vital causes. Pro-choice activist party collective Room For Rebellion formed in 2017 to fight for free, safe, legal abortion care across Ireland and Northern Ireland, while São Paulo's Mamba Negra has become a beacon of LGBTQIA+ resistance under Brazil's far-right president Jair Bolsonoro, with the collective reclaiming empty spaces as a political act.

"We want to teach others to DJ, if they have an interest in it, but also just support each other really." - Yessica Deira
Deira references No Shade as blazing a trail for Ampfeminine while Ijó points to the formation of Discwoman in 2017 as ground zero for the phenomenon of the activist-minded dance music collective. Powered by a common goal of achieving better representation in their respective scenes, as more crews unwittingly lead by example, more will spring up with niche interests and specific causes to champion.
For Deira, being part of the electronic music community ultimately means fostering a strong sense of solidarity and mutual recognition through music. "We want to teach others to DJ, if they have an interest in it," she says, "but also just support each other really."