The last time I spoke to Mathew Jonson, he was holed up in a hotel room on the Brazilian coast with his new girlfriend. They'd been up late making music together, and he was clearly giddy with the excitement of the situation.
Words by Kristan J Caryl

Now, almost four years to the day later, the pair are married, his wife is his singing coach, and once again they were up late last night making music. What's more, Jonson has the same cheeky smile on his face, and this time it's because he's reinvigorated by the arrival of his new baby: Freedom Engine.
It is a project that has been four years in the making, and started when Jonson decided to start writing piano music in earnest some time after his last album. Up to then, he'd "let his training slide," and was using only one hand to "programme in basslines or chords." So, he took some formal lessons to sharpen his skills and set out with the intention of writing music that he could eventually play live on stage.
"I told myself I would have total freedom to make whatever music came into my head," he says from his Berlin flat. To some extent, he's always done just that - making anything from electro to breakbeat, hip hop to drum & bass - but knowing he was always going to be performing in clubs meant he often gravitated towards dance floor sounds. This new project takes in ambient, experimental, synth pop and plenty of hard to define in-between genres. It is him putting in some serious studio hours for the first time in a while, and is a chance for him to use all the amazing studio gear he has built up after years of "taking as many gigs as possible."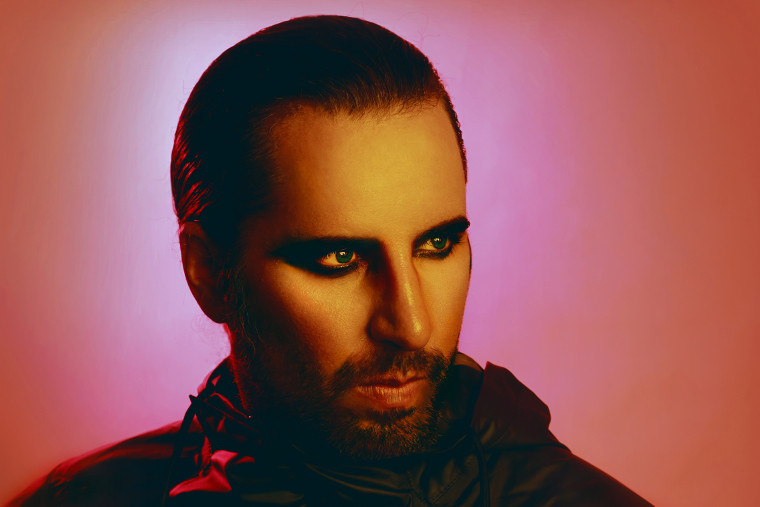 "The only outlet I had was for the techno," he says, with his piano and a wall of records behind him. "This other stuff always went on an album or B-side that nobody listens to and people don't play, so Freedom Engine is a way of getting all that other music I make out there."
After four years of writing, he felt he had enough material for an album, so spent one night putting it all together in the same way he might a DJ mix, track by track, focusing on the overall flow. Anything that was "too jazzy" or "too breakbeat" was taken out. "I wanted there to be an overall concept to it and for it to all be in context with each other."
As it was made over an extended timeframe and with all different gear, that was quite a challenge, but one Jonson has risen to. The resulting album, A Box Full of Magic on Dekmantel Records, flows through celestial ambient soundscapes that are crushingly beautiful, and icy, out-of-time electro, dark but playful synth tracks and plenty of freeform, off-grid rhythms that, of course, are all played on a wide range of the analogue equipment Jonson is so synonymous with, and such a master of.
"If you know my music, you know I did lots of different stuff already. But what you would also know is that I'm not playing that stuff live, which is really why this project exists, so I can bring light to all of this music that is just as much a part of me as the techno I produce, but which has never had a place."
A few nights ago in Mexico, Jonson played his debut show as Freedom Engine at Mutek, and it is quite a different experience to a live show under his own name. "I perform it in a much more band-like way than an electronic PA," he says in a snapback and plain t-shirt that are both the same colour grey as small sections of his beard. "I'm not focused on triggering samples, loops, playing drum machines and dubbing out effects - I love that, but not here, with this project I'm playing piano, synthesizers and singing, and that's the focus."

Lyrically, Jonson says he "had a great time" in the studio making "all this weird shit," but that he does want the music to have a purpose. "It's not just 'hey, get on the dance floor,' it's poetry, and I hope that in using abstract metaphors it makes a point and that people listen and have something to think about."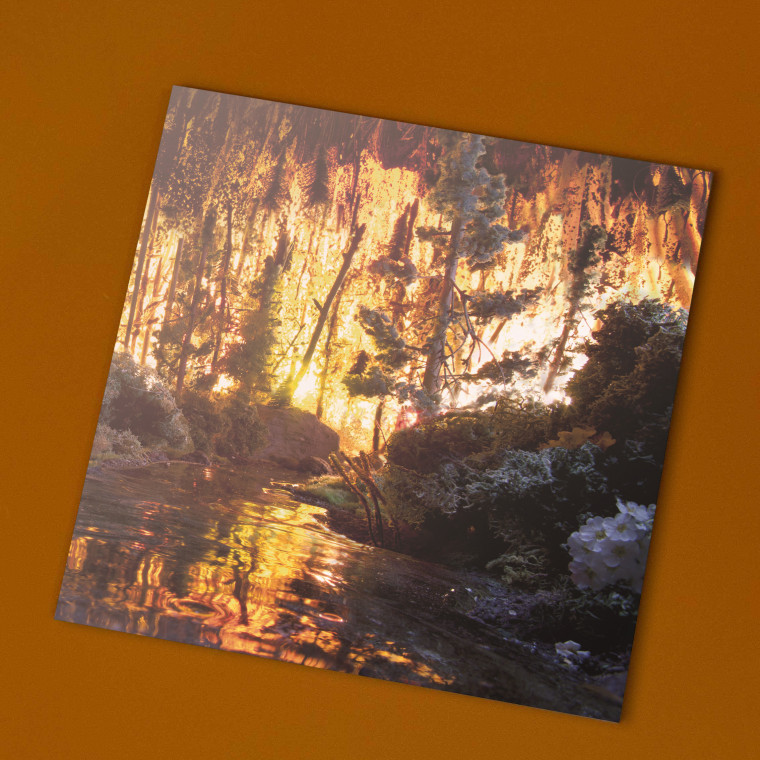 He's talking in particular about the title track, in which he sings "I feel it spinning round" in reference to a RubixCube in his solar plexus. "It's a metaphor for the core of being," he says, before explaining that "An Evil Charm" is about a fairy that lives in a mechanical box, takes a prick of your blood and then allows you to see your own future. "But actually that's a curse, you don't want to know how you die, how the environment deteriorates. It's about technology and how we're addicted to these things and think what they give us is good, but in many cases it actually isn't."
Where Jonson starts on a track is always different, but ideas always manifest themselves in his mind first, rather than through random studio experimentation. Sometimes it'll be a melody in his head, sometimes a bassline, or some times he'll think of a lyric and flesh things out from there.

"Music used to be a way of escaping day to day life," he says. "As a teenager, my family had problems, then my parents divorced. In that time period, music kept me sane." He's been drawing inspiration from that again recently as the last year has been "very difficult" following the sacking of his long time agent. It came at precisely the wrong time given the launch of this new project, and took many months of interviews to find a replacement he was happy with.
"For a time I guess I didn't need music to be therapeutic - I was drawing inspiration from the people I was playing with - so the keyboardist plays something and I talk back and we have a conversation in that way. And I was also inspired by wanting to have something new to play on a Saturday night that would rock the dance floor, but now it's more a therapeutic process again. If I'm in a bad mood, I'll write something to cheer me up, or if I'm in a good mood, I'll write music that empowers me to do something that sounds aggressive or dark - like I'm creating this sort of explosion to get myself in an even better place."

He is now in that place, not only with Freedom Engine, but as one half of Mr & Mrs Jonson with his wife, Isis Kuaygarond. Together they have music coming on Wagon Repair, while Jonson has also produced Kuaygarond's solo work. She is not only coaching Jonson on his vocals, but also sits and listens to his new material, "taking notes and offering feedback" on it when necessary. As a trainee make-up artist, she also gave him the striking futurist look that goes with Freedom Engine - slicked back hair, eccentric clothing and exquisite face and eye make-up.
"I wanted it to have a colourful, psychedelic side," he explains "I always loved Egyptian Lover, Model 500 and Herbie Hancock's electric side, but also Gary Numan, so this is a mix of that, with me on top."
Freedom Engine, then, might look and sound like an all new Mathew Jonson, but in fact it's exactly who he has been all along.