Istanbul is a city in flux. Political changes are afoot and society is changing. As the dance music community continues to come together to foster a sense of freedom and creativity, we speak to some of the key players.
Words by Kristan Caryl
Cover by Leif Hinrichsen

"Istanbul has a small but impressive electronic music scene with big struggles," says Zozo, who has been at the heart of it since the late nineties.

Government restrictions, an attempted hardline moral realignment and high taxation have slowly changed the city from a vibrant, colourful one into one where paranoia and uncertainty ripples through the streets. "But that's why it needs persistence more than ever," says local turned international DJ Ece Özel. "Escaping doesn't seem like a solution," she adds. It's a defiant statement that hints at Istanbul's on-going political, social and cultural struggles, but one that speaks volumes about the resolve of the creative people living there.

True to her word, Özel's own Özel Zevkler night at MiniMüzikhol—where, until recently, she was also resident DJ—is a beacon of light in the dark. The club is the spiritual successor of (((godet))), which opened in 1997 and was the first local place to welcome DJs like Zip and Ricardo Villalobos, who were in turn influenced by the Turkish folk they heard on their visits and began working it into their own music. Today the venue is going against the tide of club closures and slowly drawing more and more people out of the shadows. It is, she says, a "small place with big energy" and has walls of glass tiles, futuristic lighting and glowing geometric art on the walls. It's where young DJs and producers can meet and exchange ideas, and although it initially attracted people "who were just there to be there," it now has a reputation for being one of the most musically exciting places in the city. Her own hard-to-describe DJ sets have helped make that so, and feature a mix of "funny, quirky, dark, eerie music" which reflects the mood of the city around her.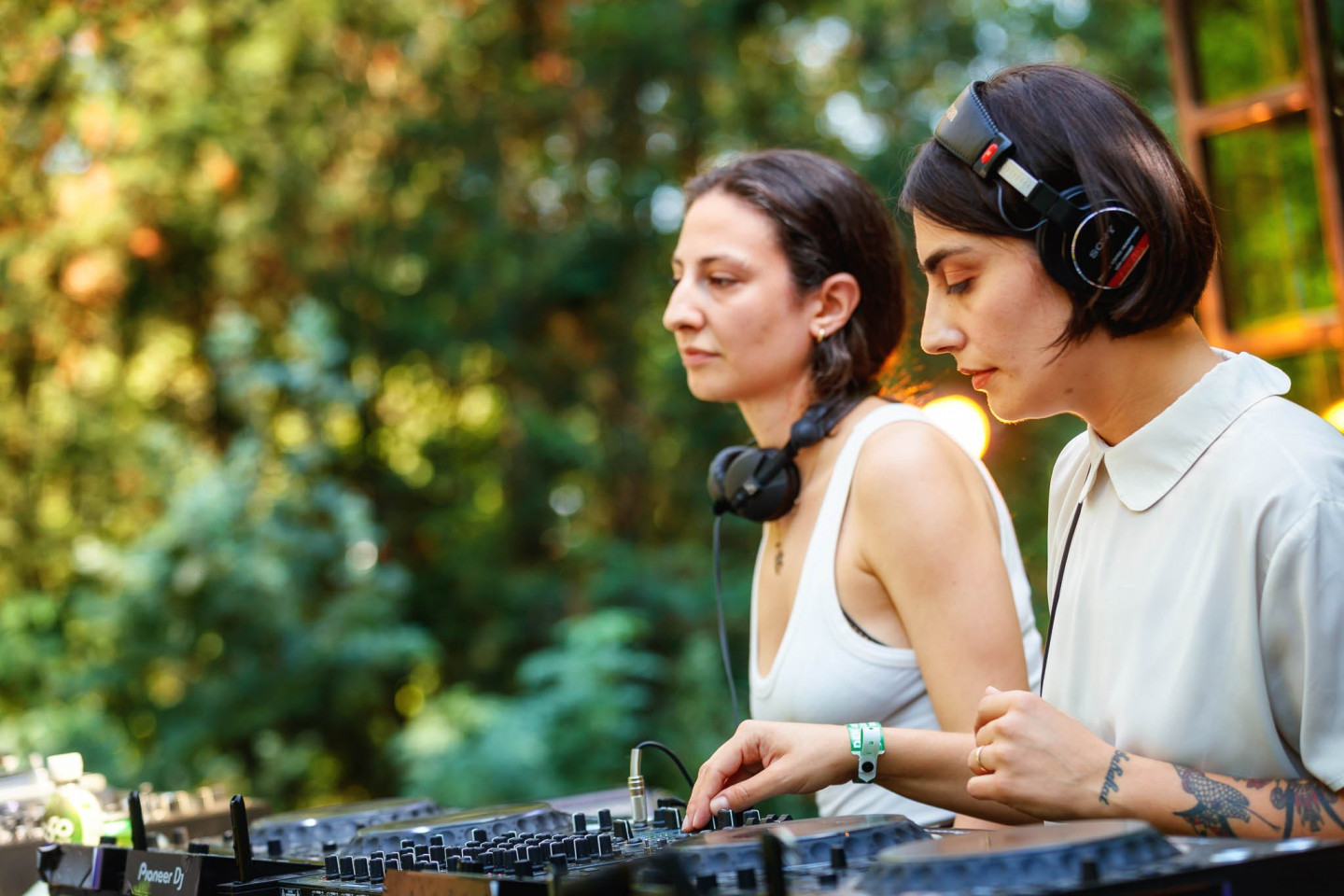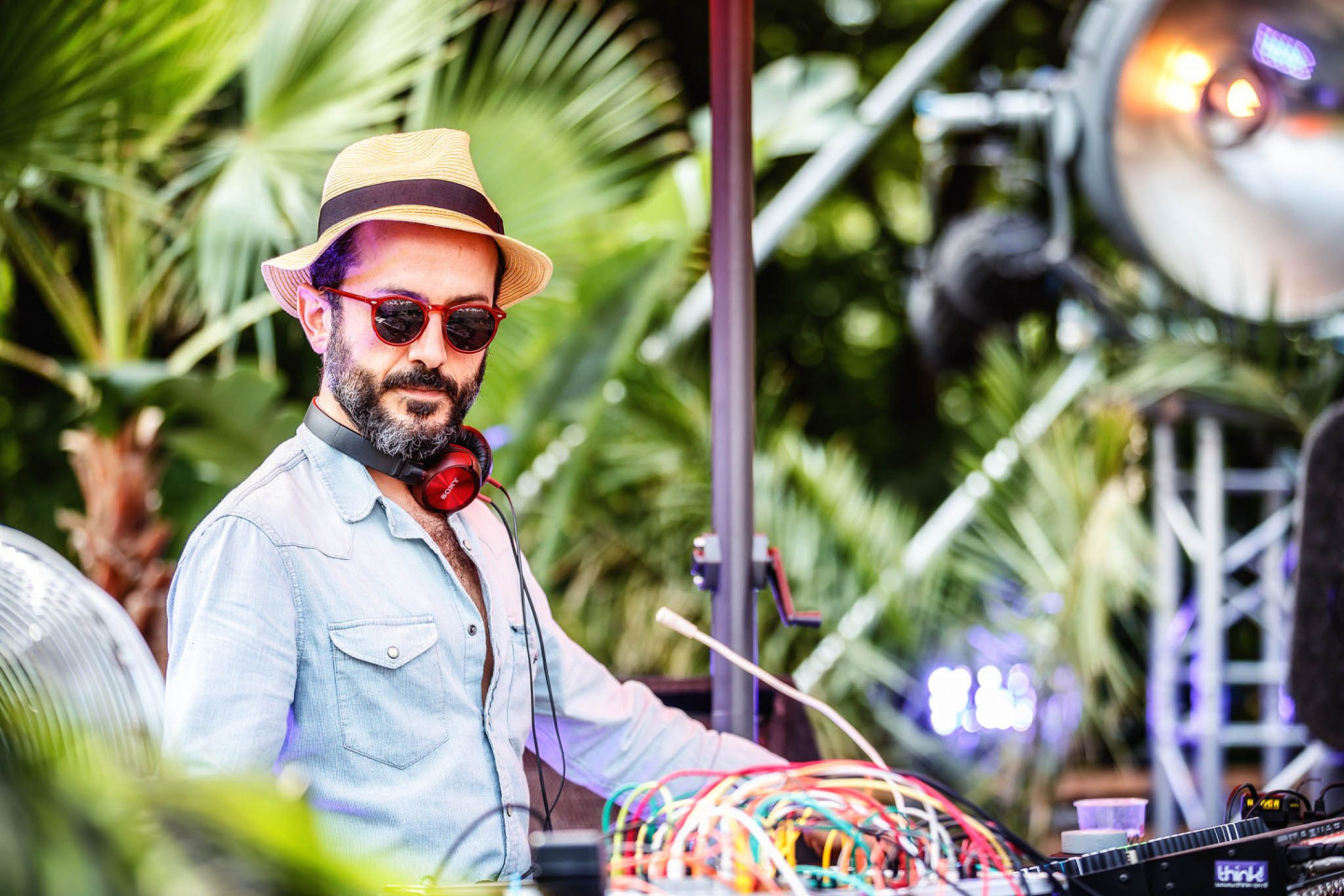 According to fellow Istanbul DJ Zozo, who has become a fixture at home and abroad with a widescreen sound that ranges from trippy electronics to slow and dirty techno, the city was once "a very liberal place with a lot happening." It had few strict rules and regulations. Venues could be open as long as they liked, and they had no problem with her sneaking in when she was still underage.
Those venues were often centred round the once-pulsating Taksim District on Istiklal Avenue, a "crazy place with crazy energy", says Özel, where you could find underground and mainstream venues, and all cultures colliding. Former (((godet))) resident Baris K is a DJ known for his fusion of East with West, the traditional with the contemporary, Turkish funk edits with classic house. He describes the Taksim District as "bringing together Turkish, gypsy, Kurdish, Arabic, Greek and Armenian communities with African immigrants," but recognises that in recent years Western tourists and expats have left and so young people "from local hoods" no longer flock to the area in the numbers they once have, leaving it less rich and exciting than before.
The city was once "a very liberal place with a lot happening." It had few strict rules and regulations.
Although this trend started many years ago, a failed 2016 coup d'état against state institutions, the government and President Recep Tayyip Erdoğan had an accelerating impact. Özel reckons that, soon after, new businesses, venues, restaurants and shops in the area were closing every day. She says that some Saturdays, despite the sprawling metropolis being home to some 14 million people, there were "literally only seven or eight people" at even the most popular bars in the district. Many concerts and gigs were cancelled for various "economic and safety" reasons and, to this day, it is hard to go out, start a party or open a new place because of an unsettling mixture of fear, taxation and social and political factors.
But Baris K says, despite the difficulties, "anyone with enough enthusiasm and energy to deal with bureaucracy still can throw any kind of party." He says a few 24-hour techno clubs have also opened up, and talks of a huge, unknown underground scene going on "in the real ghetto areas. " People have also started looking elsewhere for their late night thrills, such as on the Black Sea golden beaches, which often host "borderline legitimate" parties.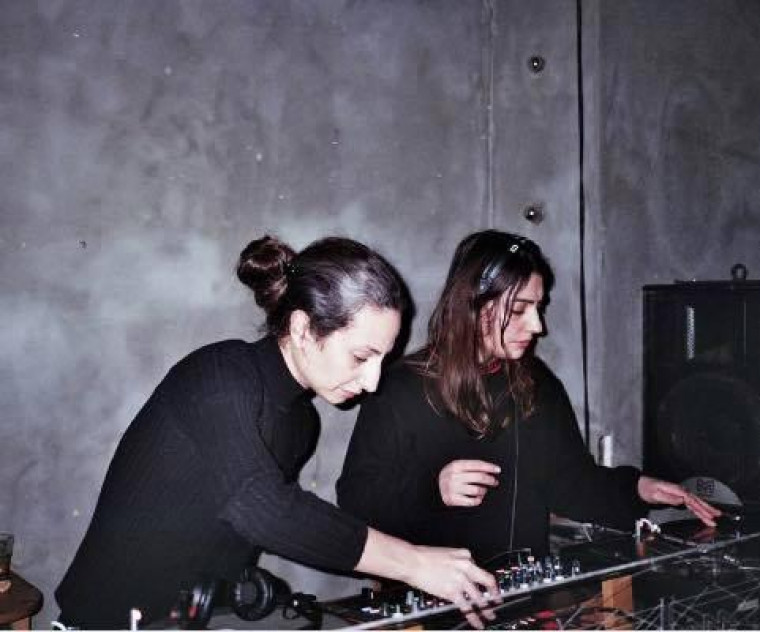 "After the coup, partying was no longer a priority or a necessity for many people", says Özel, who recognises that those who do go out enjoy a certain privilege that comes with being on the right side of "a huge class difference" in the city. Baris says "the Burning Man effect" has changed the city and that it is a scene driven by alcohol, rather than drugs. The problem is, high taxation means alcohol is far more expensive than in Europe, and cannot be bought from liquor stores after 10pm.
Speaking to these artists, it seems Turkey is a country in flux. On one hand, Özel says "people can be expressive and wild, but not everywhere," and recounts a recent incident where Turkish rapper Ezhel was arrested—then later released—because his lyrics were said to promote the use of drugs. Then Baris explains that the gay pride parade on Istiklal Street has been banned in recent years, but adds that renowned trans singer Bulent Ersoy "is a frequent guest of honour at Erdogan's presidential Ramadan dinners," and is widely accepted even by traditional and conservative families.
Zozo is incredulous when she mentions the Ezhel story. Ezhel is a Turkish rapper from Ankara whose music blends trap, hip-hop and reggae. He made the ghettos of the city central features of his rap music. His song Geceler has been streamed more than 35 million times on Spotify and he has been given the title 'Freestyle King' by Hip Hop Life. But he got arrested last year on charges of inciting and encouraging drug use in his songs. "Think about how the governments, politicians and assholes promote themselves," she exclaims in boredom before touching on something that many creative and social communities struggle with around the world. "[Erdogan] has been trying to change our lifestyle and is in charge of gentrification which effects the central areas of the cities, and so affects the night-life."
"After the coup, partying was no longer a priority or a necessity for many people"

One such set of plans included the urban development of Taksim's Gezi Park. It lead to a wave of demonstrations and civil unrest in May 2013, involved around three million people and developed into a protest camp once police withdrew. Protestors focussed on issues ranging from the rule of Erdoğan to curbs on alcohol, rows about kissing in public and much more. It was a turning point of sorts, and after the protests Zozo reckons that people have become a little more sensible, open minded and supportive. It also made Erdoğan recognise that there are some limits to his authoritarianism.
"The original Turkish troubadours from the Eurasian Steppe always had a constructive protest attitude based upon a shamanic 'universal love' message," says Baris K of the power of music to challenge authority. "So modern Turkish vocal pieces carry a lot of that heritage." He says that hearing Fela Kuti's 'Coffin for Head of State,' DJing Gil Scott Heron in his early years or playing in black metal bands that sung about religious corruption mean he always has and always will express his own thoughts and feelings on the matter, His 2013 single '200'—a satiricalcritique of the patriarchal society—is one recent example.
Zozo says her own involvement in dance music doesn't feel risky, especially compared to journalists who "write the truths and the facts" or the academics who signed peace petition set to go in prison. But she does remember DJing on the night the failed coup happened. It was 20 minutes into her set and put in motion the sense of unease and unknowing that keeps many people at home to this day. Later the same year, she was playing a bar in Taskim when she heard an explosion she later learned was a suicide car bombing that killed 48 people and injured more than 160 others. With the risk of such events always looming, it's understandable that many people are wary of risking everything to start, or even attend, a party.

Despite the paranoia people live with, Zozo, like Özel, continues to take risks in a tiny 100 capacity space called Luzia. She was taking care of the "programming, posters, artist liaison, driving and promoting" at the venue before city hall took its music licence last year because of noise complaints from neighbours. It was where you could can hear "obscure, mellow and leftfield music" from cult selectors like Sacha Mambo, Jan Schulte and Soft Rocks, who all fit in nicely with Istanbul's reputation for occult and unusual music. "The philosophy was playing the music that we really like and hoping like-minded people would join us."
Though Turkey has a strong traditional music scene—and Baris K sees sharing this "as part of my mission"—Ece prefers the influence of the West. "I like dry and wet at the same time," she says. "Like shine coming out of darkness or harsh rhythms inside sweet melodies, maybe because this reminds me of where I am coming from."

"Everything was out there to explore," she remembers. "Record shops, parties and most importantly the streets of Taksim had quite the reputation back then. Very crowded and diverse, but with every kind of club. It was seriously vibrant."
Her route into dance music was via an older brother and the internet. Initially into punk and new wave, she was then exposed to Legowelt and Arpanet which was electronic music like she had never heard before. Until that point, she thought dance music "always seemed commercial" because, in Istanbul, and Baris agrees, underground dance music always seemed to exist in the mainstream. "Everything was out there to explore," she remembers. "Record shops, parties and most importantly the streets of Taksim had quite the reputation back then. Very crowded and diverse, but with every kind of club. It was seriously vibrant."
Zozo also "experienced dance music in Istanbul's heyday" and says radio culture was "super rich and powerful" back then. She used to record shows to cassette tape then hunt down the music, all after switching from rock, Brit-pop, punk and Turkish pop once a friend from her neighbourhood invited her to her first rave—the J&B Techno Festival—when she was 16. At the time she'd saved up some money for a new pair of sunglasses, but when her friends told her they were buying some tickets for a techno festival, she changed her mind. "After this experience, everything has changed," she laughs. "I see now that I did the right thing."

Baris's journey is more intrinsically tied to the evolution of the Turkish scene itself. He started playing hardcore and punk in rock bars, then got into "breaks, IDM, noise, Sonic Youth, acid house and all sorts of weirdness" when he played seven days a week at avant-guarde jazz café Gizli Bahce in the nineties. At the same time he started to work at the legendary Kod Muzik record store, then the one and only place selling everything from techno to neo-country. "It was a temple for mods, goths and noise lovers," he says, but was also the local distributor for labels like Mute, Ninja Tune, Warp and Compost. All this and more was played on the radio show Baris helmed with Kod Muzik colleague Ismet on Istanbul's community radio station Acik Radyo for nine years, which in turn influenced the next generation.

After a serious turn of the century lull that "didn't stop the scene evolving" but for a while left people confined, that next generation is now driving a new scene, but one still held back by a lack of independent parties, bars, and even sponsored venues. That said, Zozo reckons Istanbul is still "musically rich and freestyle. There are still events, festivals, programs, workshops, small groups and talented individuals keeping the fire burning," adding that you can go to "a Türkü Bar or a cheesy and cheap club" as well as more specialist places like MiniMüzikhol for more alternative nights out.
Though the relative success of her own party gives her hope, Ece says that hearing about folk musicians from Anatolia being shut down "because of their diversity or progressive views", and knowing that "if you sing a Kurdish song in the wrong place you might get into trouble," are constant, sombre reminders that the battle is not yet won. Though they might momentarily send her back into her own world to wonder about the point of it all, the idea of doing nothing at all sits just as uneasily.
"It's a vicious loop," she says, while for Zozo, music is motivation for a better life. "Without it, I don't know what we'd do."
Ece's Essential Venues
Arkaoda
"One of the first places I ever played, it's actually a bar but it turns to an intimate dance floor on the weekend, always with different kinds of great music."

Suma Beach
"Suma is where you can lose your shit and experience a different part of Istanbul.

Gizli Bahçe
"One of the oldest bars left in Taksim with good music and one of my favourite places to play."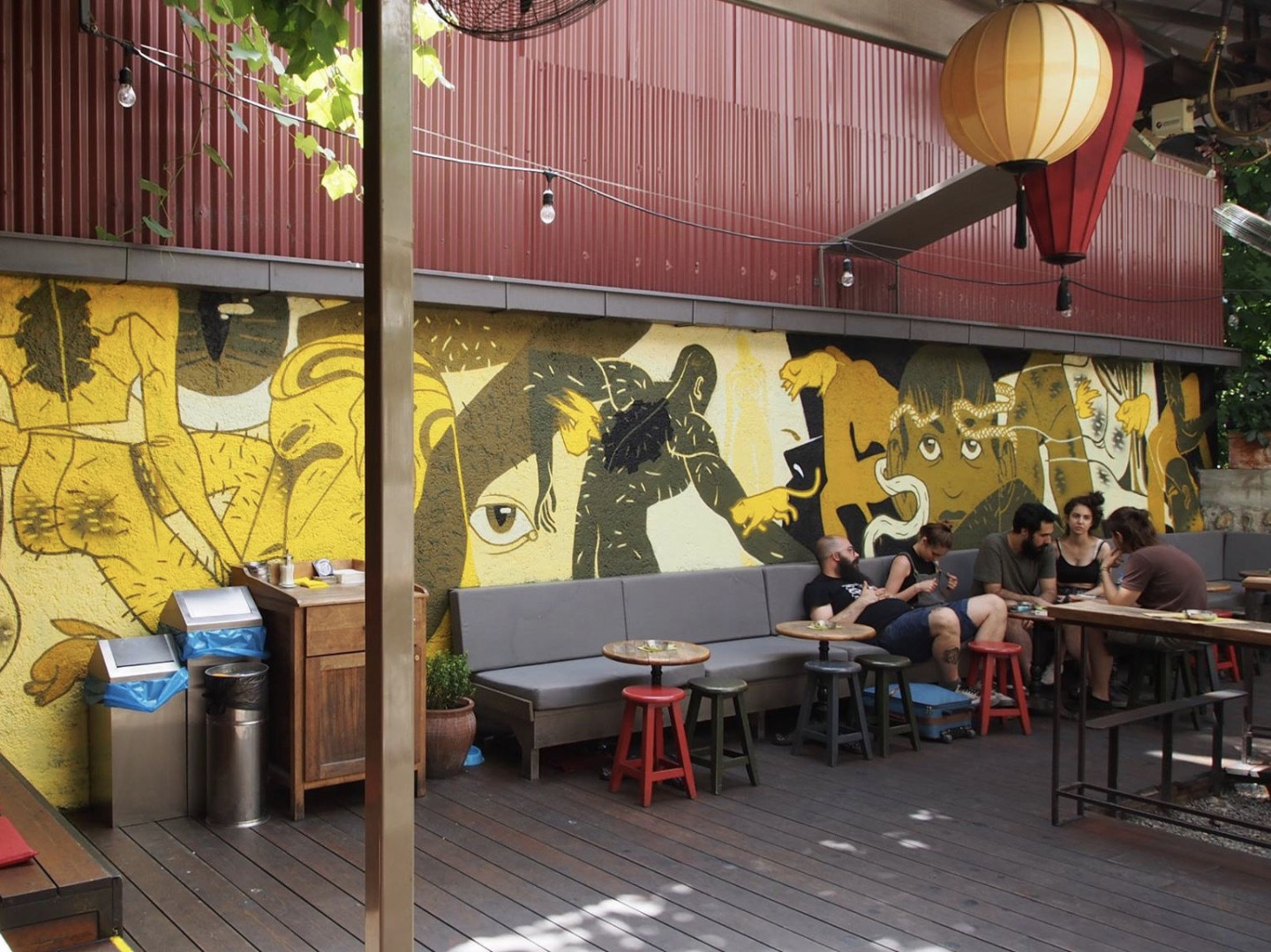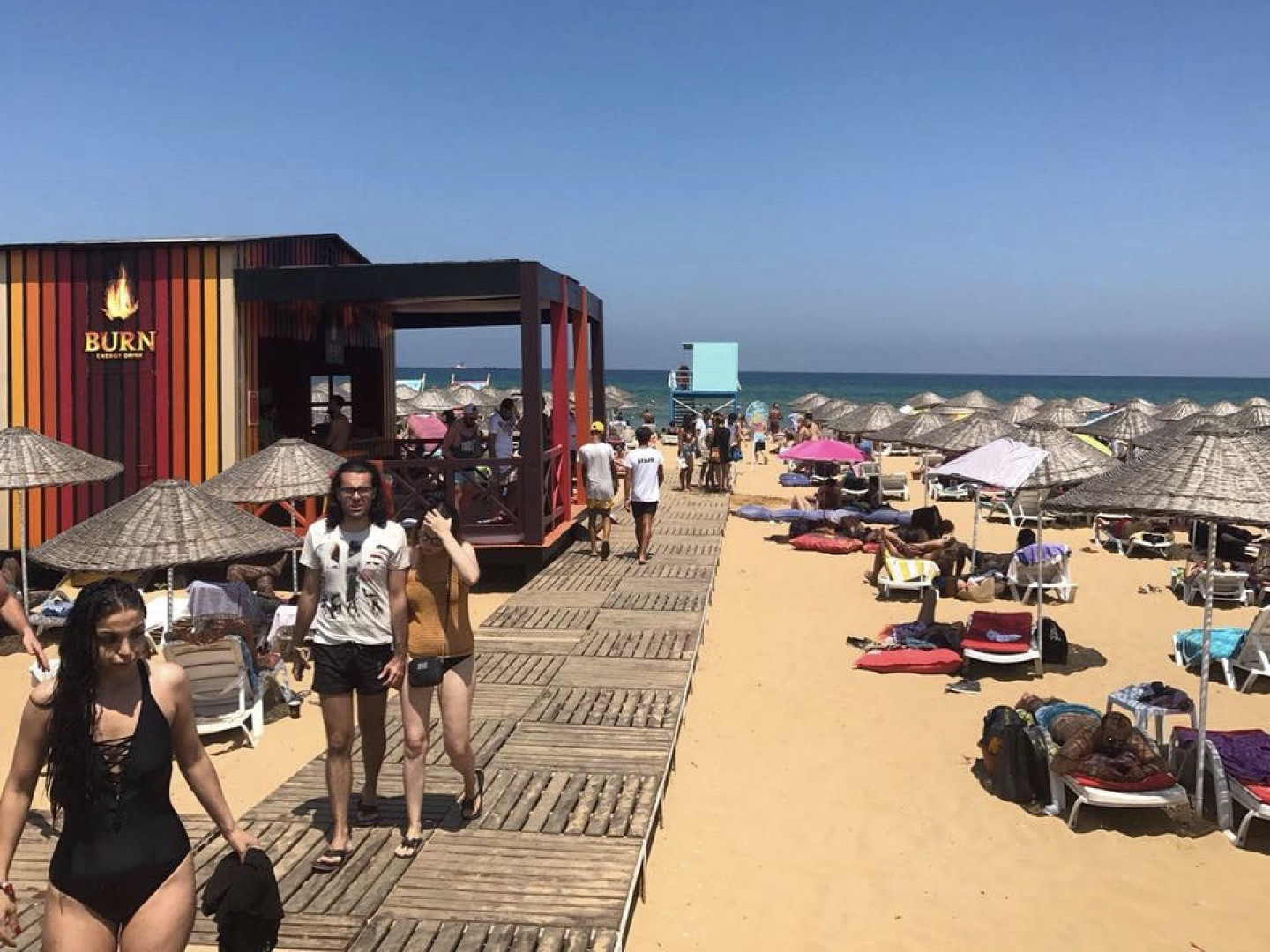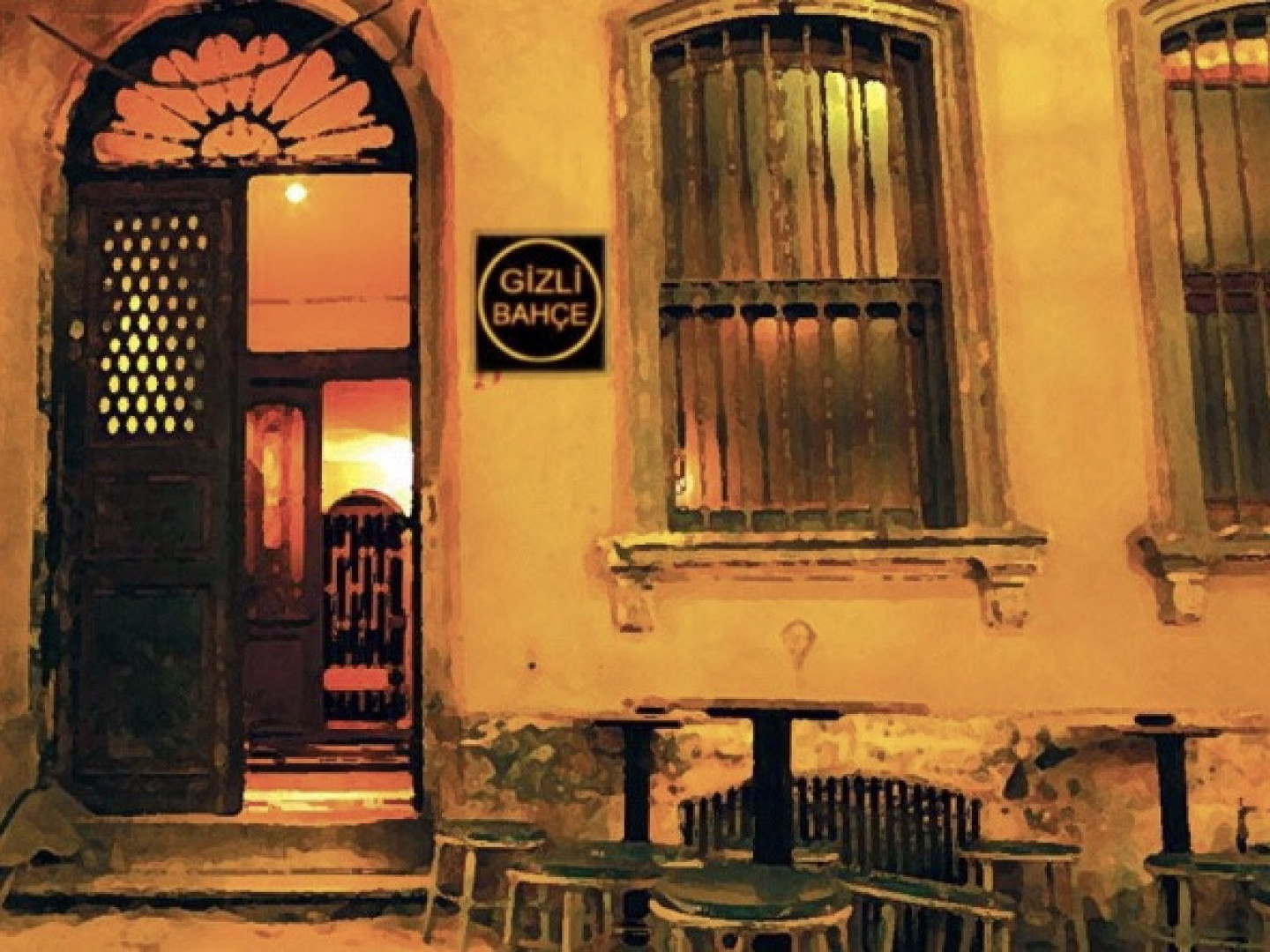 Zozo's Favourite Record Shops
Deform Music
"One of the best independent and old record stores in Istanbul. They have a wide range from EBM to disco and lots of rare stuff from all around. They have new and second hand records and a very friendly atmosphere.

Analog Kultur
[DJ, promoter, label boss, promoter and Dinamo FM radio associate] Kaan Duzarat's place. He also has his studio there. They welcome you with their delicious coffees and very friendly atmosphere. Of course there is a high percentage of second-hand stuff, with the rest of the magnificent archives of 45s and albums from the 70s and 80s, 90s and 2000s, including house, techno, drum 'n' bass, synthwave and krautrock records.