Spanning from dub and reggae all the way to dizzying jungle and footwork, Lil Mofo is one of those artists who seem to effortlessly blend different styles and move between tempos. Returning from a short hiatus, we spoke with the Tokyo based artist about her approach to DJing, throwing parties on dub soundsystems and the music she likes to listen to at home.
As for most of artists right now, we caught Momoko (Lil Mofo) in challenging times. Since the Covid-19 pandemic broke loose earlier this year, her city's clubs have all remained closed, with many in peril of going out of business if this crisis endures much longer. Momoko herself is doing well at home, but she personally also feels the anxiety that is induced by the situation. With most of her gigs called of, she spends time listening to music and working on mixes from home.

After becoming a mother, she spent a year with her DJing somewhat on the back burner as her step towards parenthood meant that she wasn't able to go out as much. It was quite a big switch from the multiple gigs a weekend she usually played in her hometown, as well as the nights she spent out on herself. "I love going out and I used to go and play at clubs every week, even on weekdays, before I had a baby." She was at the point of slowly picking up the pace again, when she started seeing many of the parties she was booked to DJ at being cancelled.

Getting into DJing came very naturally to her during the time when she was getting more and more into collecting. "I was buying records, and I wanted to play it.", she explains. Describing herself as "socially awkward", though with a fiery love for people and parties, Momoko felt right at home in the DJ booth. It was simple to her: it was a place where she could do what she wanted to do, enjoy the party, and entertain people at the same time. That was over twelve years ago, and since then her DJing has gone through various phases and extents, moving dancefloors of small bars and clubs throughout Tokyo and abroad, and also hosting her own clubnights.
"The club was on the seventh floor but we could hear the sound before getting into the elevator."
"At some point," she says, "I wanted something new, so I started my own party at a small club called Garam. It was called 'Aftermess', taking place on Thursday nights. It was an old club, but at that time it just got a new owner — this guy who owned a nice reggae soundsystem. It was great for me to be able to host my party on a soundsystem like that, for the two years that that manager ran the place. The club was on the seventh floor but we could hear the sound before getting into the elevator."
Her love for reggae, soundsystem culture as well as the many styles and genres coming from the UK is evident in her sets. "I lived in London for two years. Back then I went out to dance and go to record stores all the time. I liked it a lot — I felt like everyone in London loves reggae." Going out in London was different from what she was used to in a lot of ways, for example mentioning how clubbing in solitude is not as accepted in London as it is in Tokyo. She nevertheless found her way around the city and its vast nightlife and music scenes, and besides a few club gigs in venues like Corsica Studios, she regularly played at pubs and small events: "I was playing mostly at the pub and squat parties by lovely people in the neighborhood," she says, "I had so much fun every week."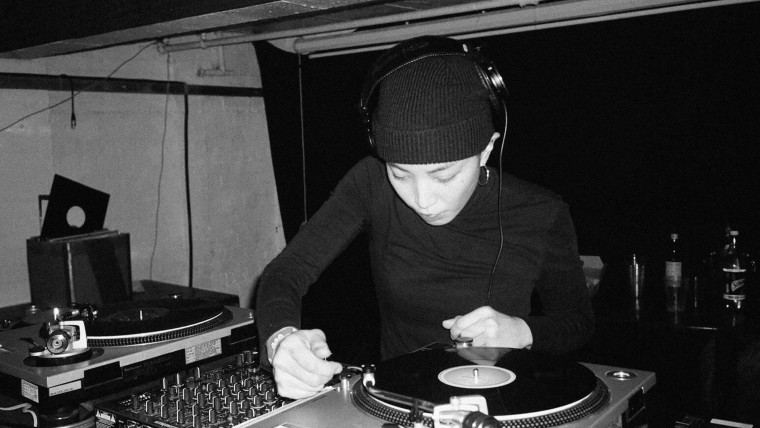 When it comes to her selections, there are not many boundaries she has drawn for herself. From the dub and reggae in some mixes, others are frantically fast-paced with garage, footwork and jungle. "It might sound silly but I'm just playing my favourite things. I was never able to choose one style. " Searching for music, for that matter, depends largely on chance encounters, having dug up most of her collection from the bins of Tokyo's many record shops. "I go to record shops that allow me to just listen to a lot of records. I enjoy listening to records randomly, or just pick something for a cover, title or track name that stands out. I listen to every track that includes the word 'night', for example", she laughs.
"I play anything from techno to reggae. I care what people want, but I want to play reggae to techno people, and techno to reggae people. I'm enjoying that."
When playing out, she puts a large emphasis on the emotions and energies certain tracks evoke in her, and puts effort in conveying those to the dancers she has in front of her. "I play anything from techno to reggae. I care what people want, but I want to play reggae to techno people, and techno to reggae people. I'm enjoying that." This boundless, go-anywhere attitude towards music is reflected in what she puts on at home too, especially in the sense that she couldn't name that many things that she wouldn't bring to any of her gigs. "I'm sort of listening to everything, so it's not very different from what I play in for example bars or radio shows. I would say the stuff I listen to at home is a bit more oriented towards hip hop, R&B and dancehall than what I usually play."
We asked Momoko to pick five records she's been listening a lot to from home — records that mean something to her and that form a reflection of her current mood, but which she wouldn't necessarily play out in a DJ set.
George Allison - Stone Out Of My Mind
"I love this Sounds Of The 90's compilation so much. I found it at Reggae Shop NAT, one of my favourite locally owned record shops in Japan, and the production, arrangements and the vocals on every track are great on this one. It's difficult to explain but I just have this vast fascination for this sound, so many of the tracks on this LP are actually favourites of mine. Stone Out Of My Mind by George Allison, a cover of a tune by the Chi-Lites, is definitely one of the best. I'm always strongly attracted to this ambiguous type of vocal where I am not able to tell whether it's a male or female I'm listening to, or even child or adult, and George Allison is the kind of wicked singer who does exactly that."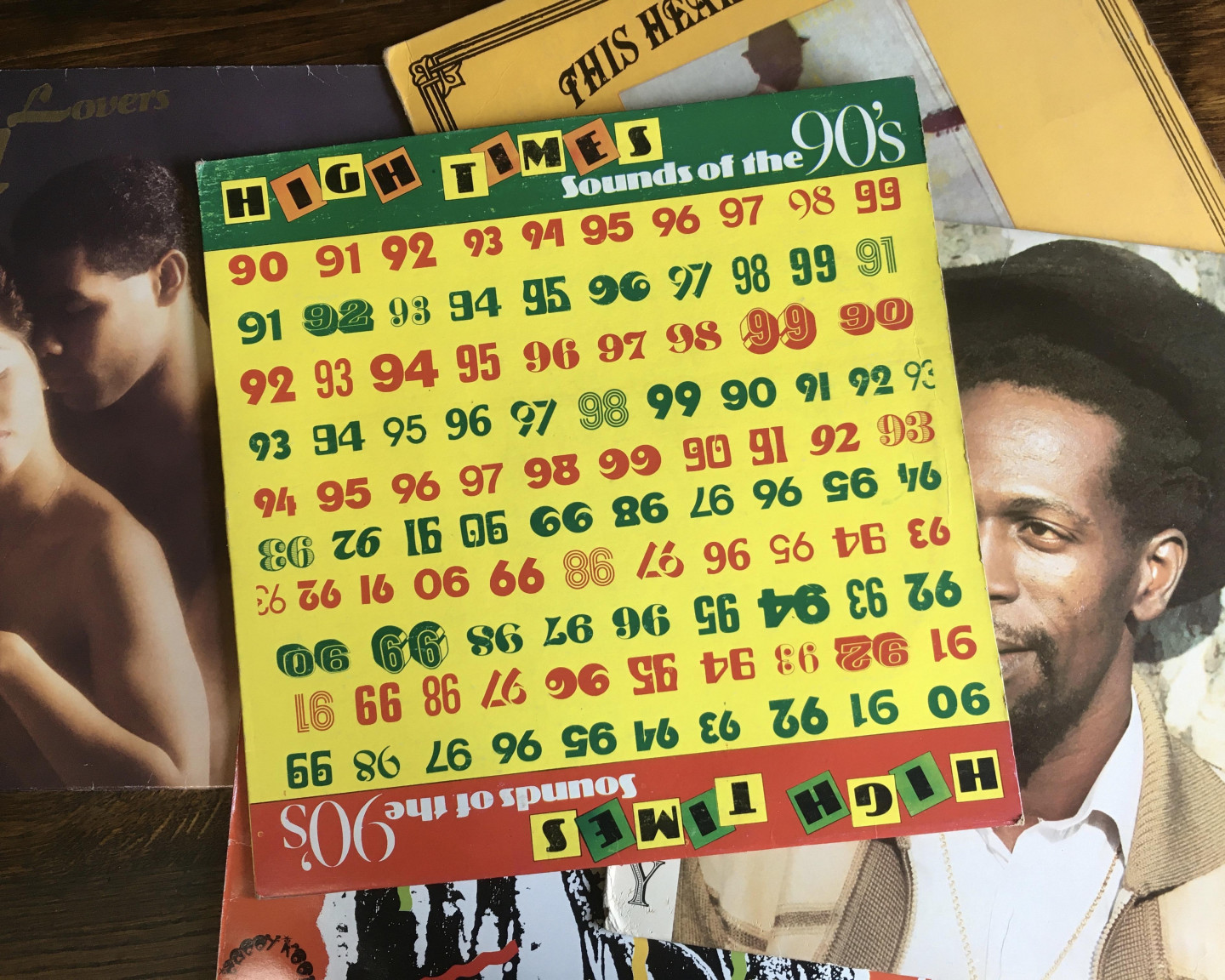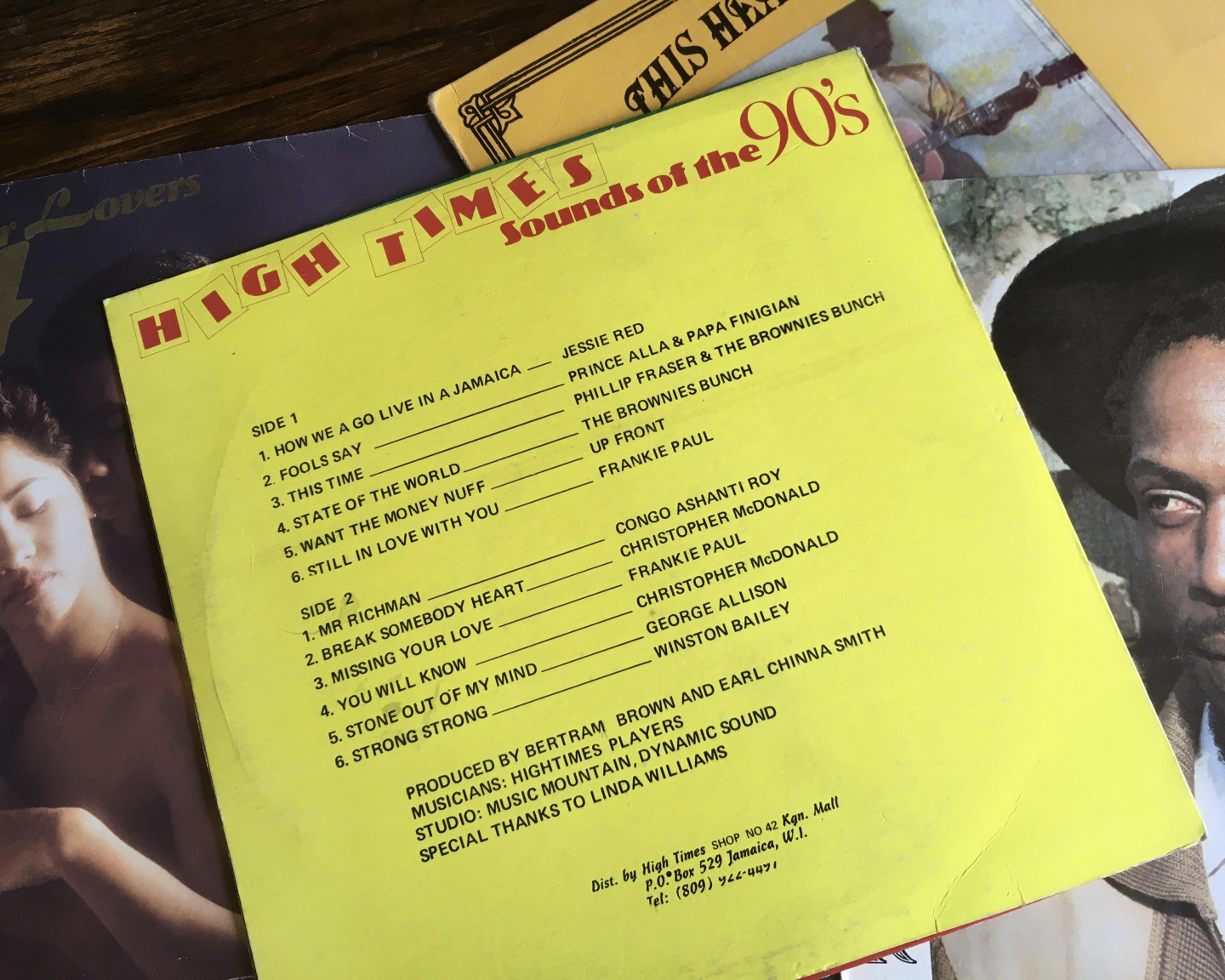 Henry Flynt & The Insurrections - Go Down
"A long time ago, my husband burnt a CD-r for me of You Are My Everlovin' / Celestial Power by Henry Fynt, which introduced me to the artist. I was very impressed from the beginning, listing to it over and over, and later dived into other stuff he brought out. This LP is part of the earlier work he did with his band, with a feeling that leans more towards garage or punk. I was impressed and even shocked by the intense performance on this, it's so sick!"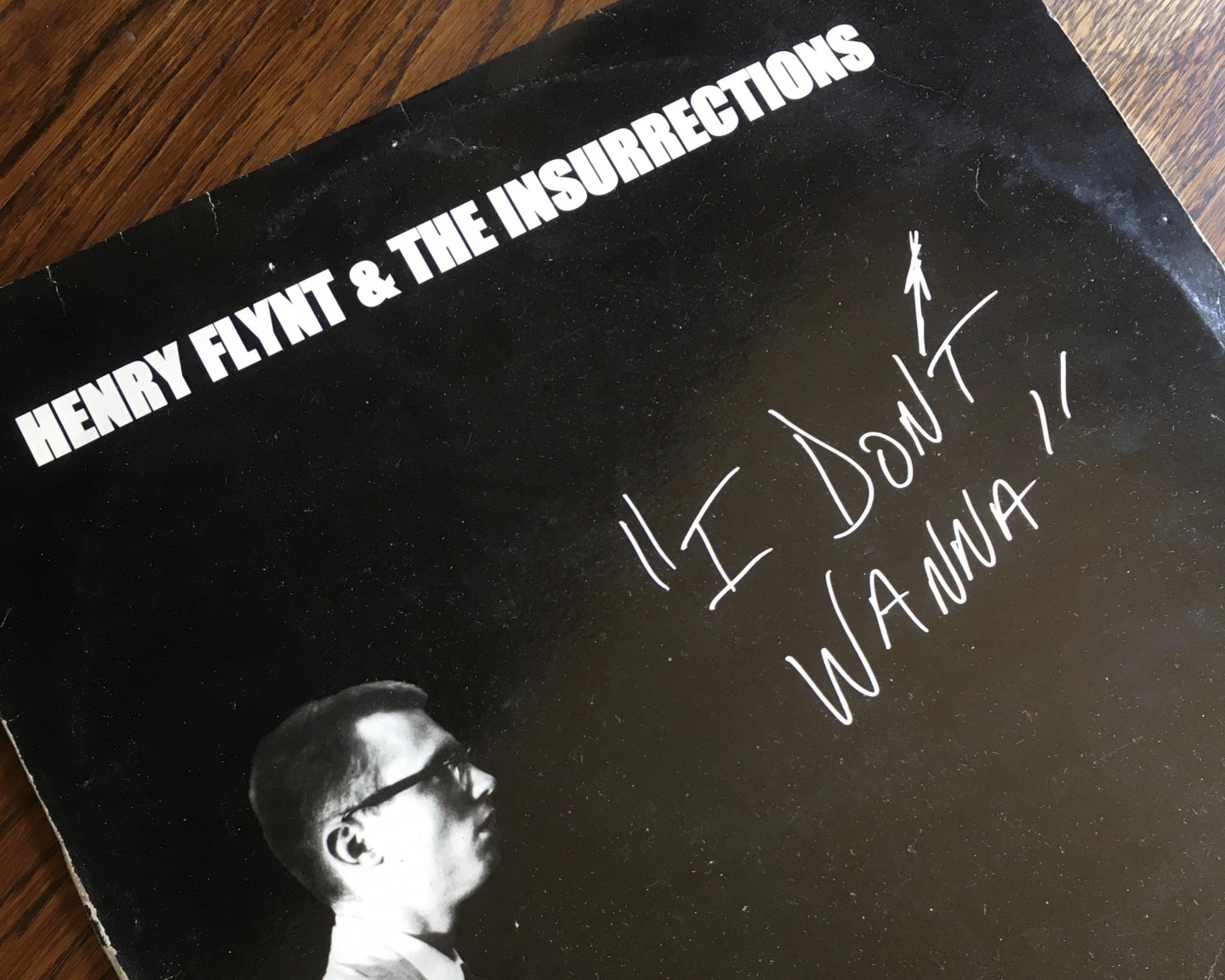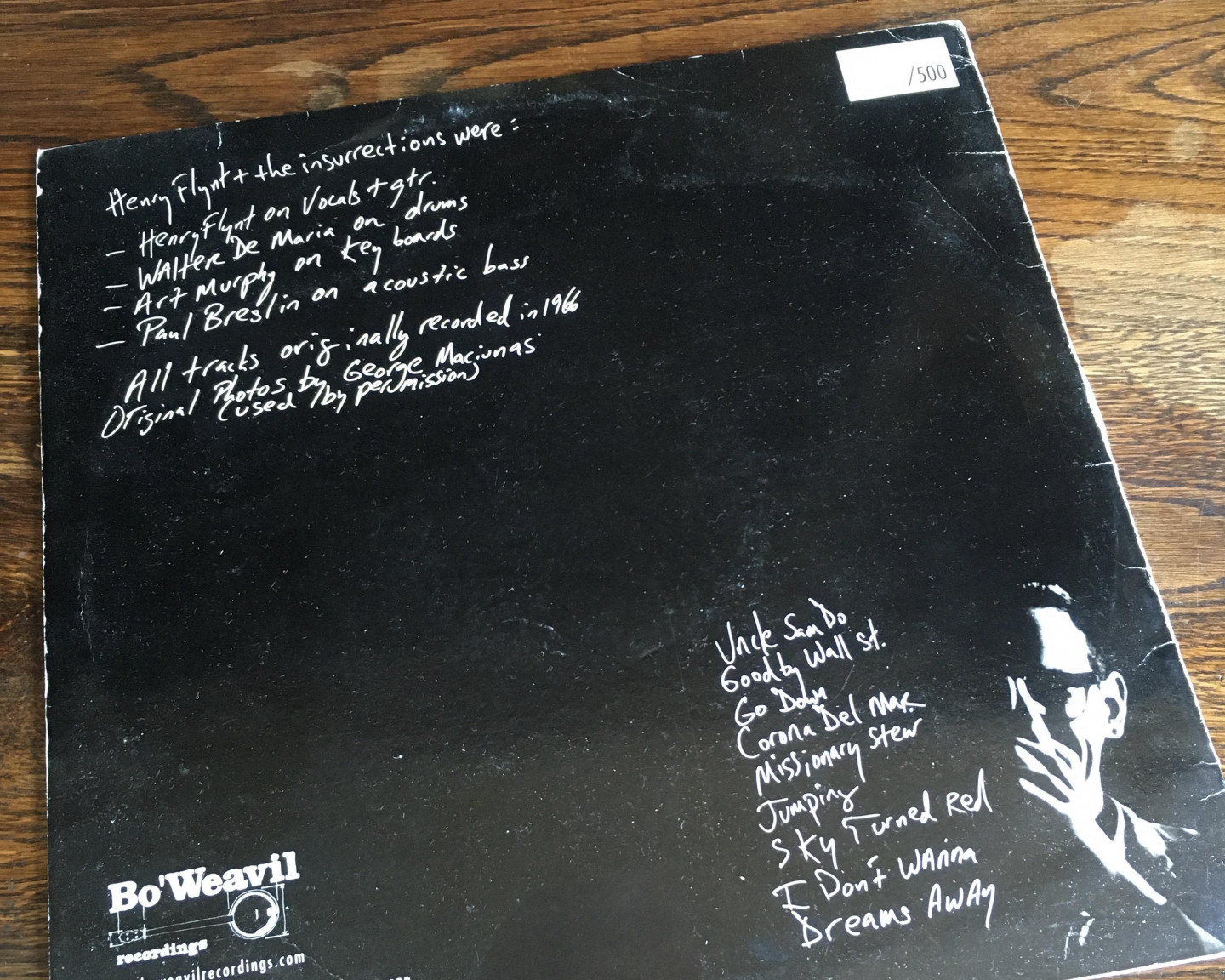 Johnny Osbourne - Danger In Your Eyes
"Together with Summer Sounds Anthology, another one of my favourite compilations of roots reggae from Canada, this one just sounds out of this world from beginning to end. The classic Studio One rocksteady tune Danger In Your Eyes has been covered many times — though this version by Johnny Osbourne is my favourite for sure. Beautiful silk screen printed cover by our boss and the legend Will Bankhead and mastered by Moritz von Oswald, every tune on this is just beautiful. Tears!"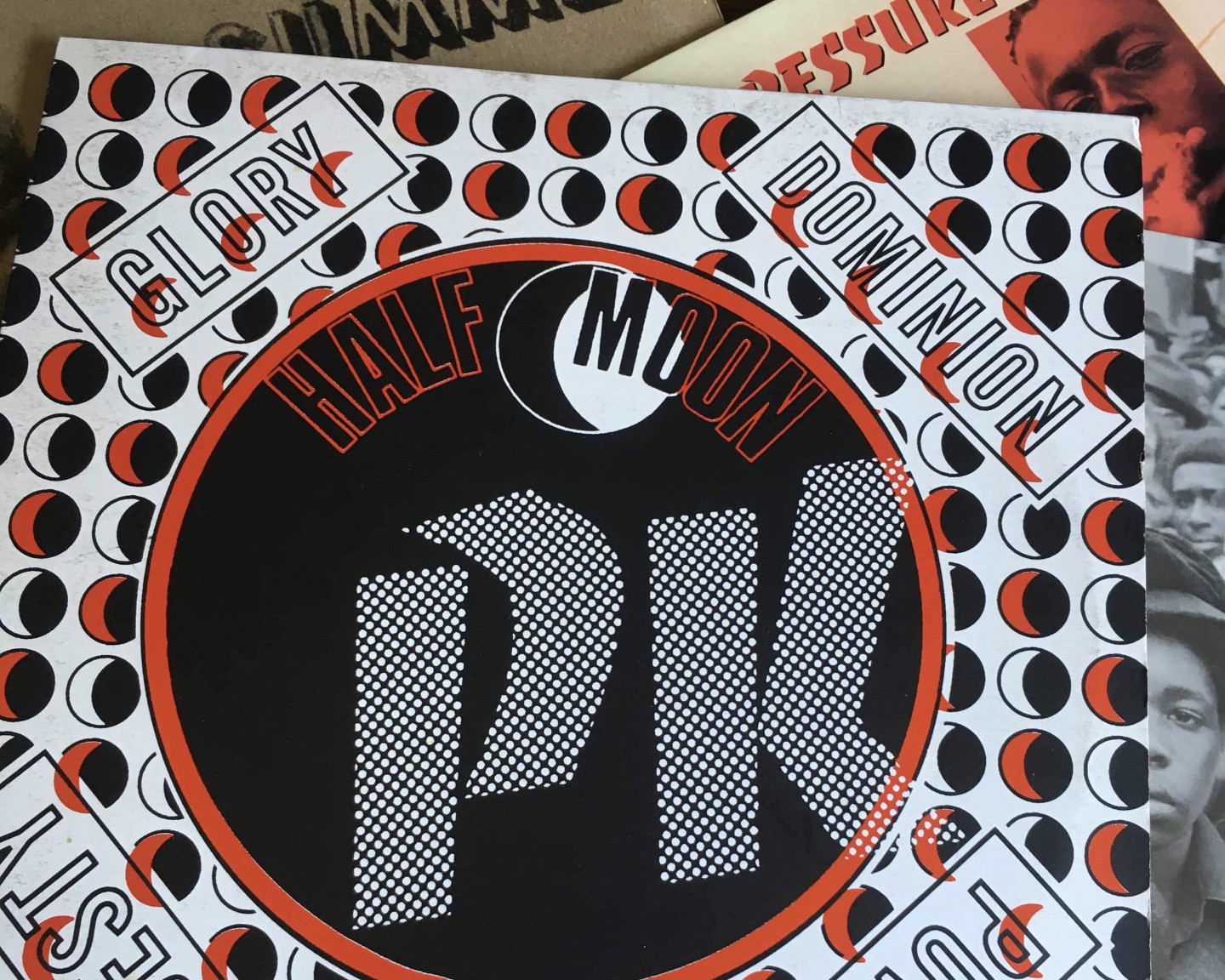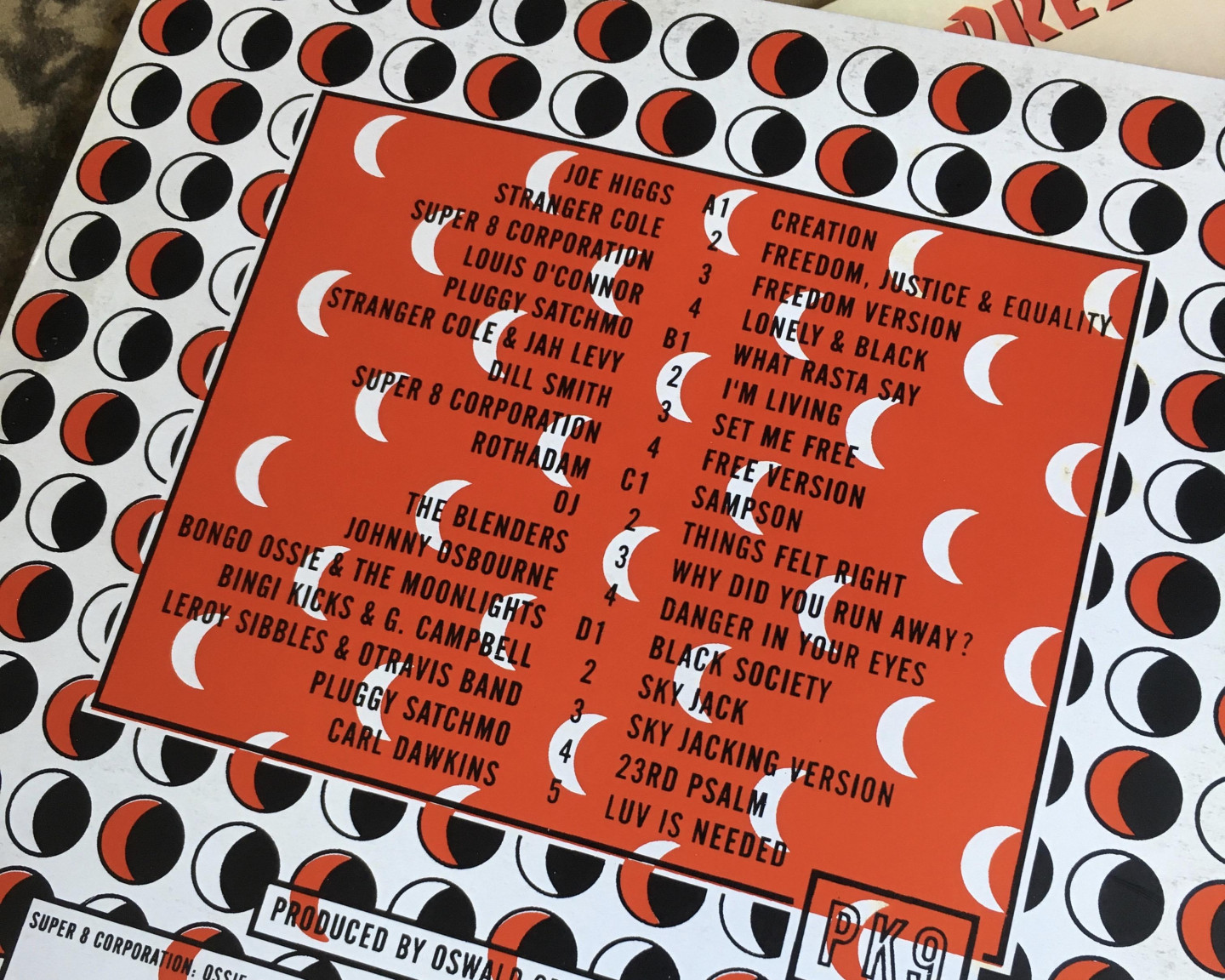 The Prams - Night Fever
"I remember buying this one at Los Apson, a long-established record shop in Tokyo. It was one of those record shops I frequently used to go to a lot when I was in high school. They have such a great selection of beautiful and weird records, tapes, CDs and videos, from house music to noise, music from many different countries, free folk, electro, jazz, hardcore punk — everything, basically. I found this very cute UK punk compilation there too, I like putting this one on."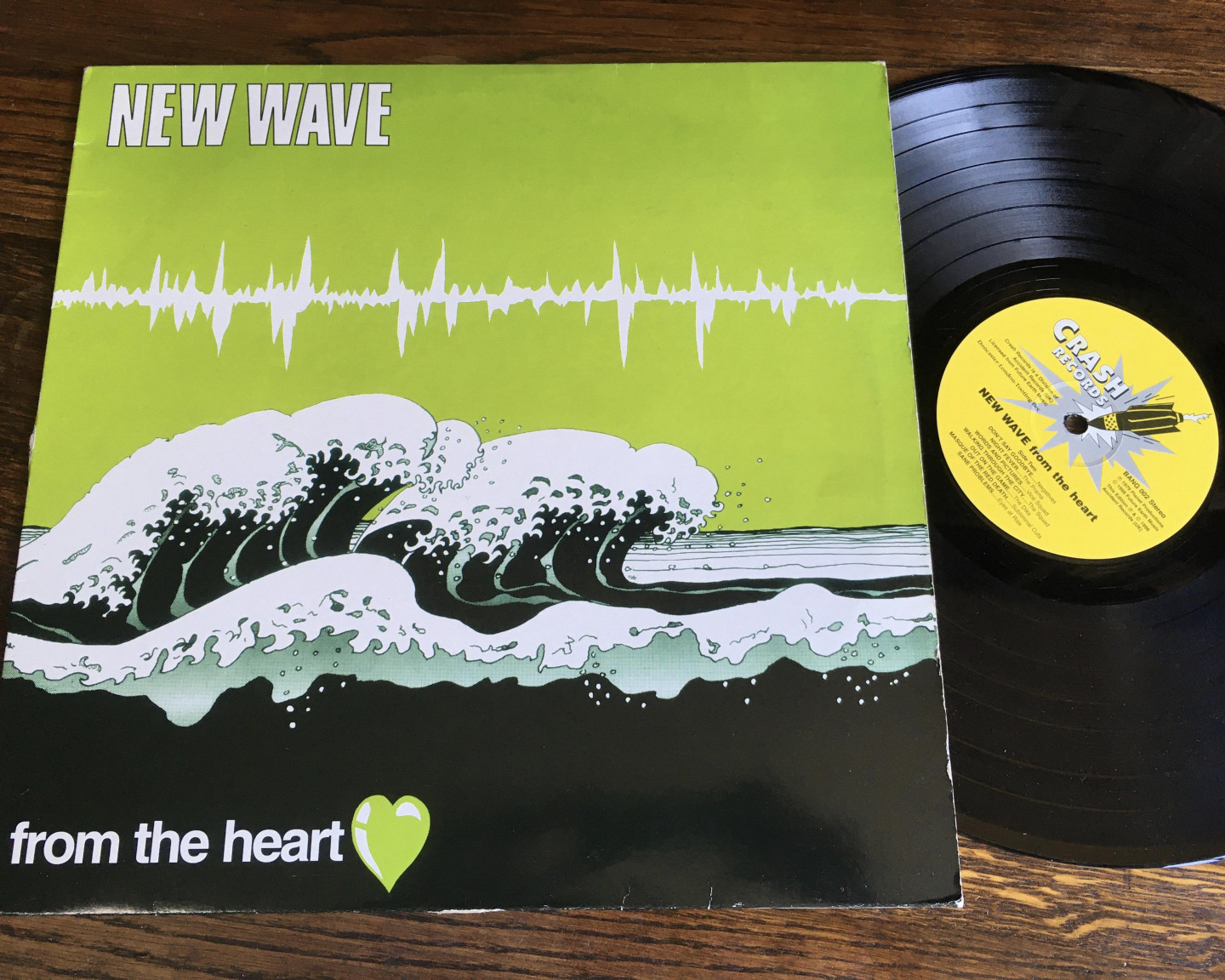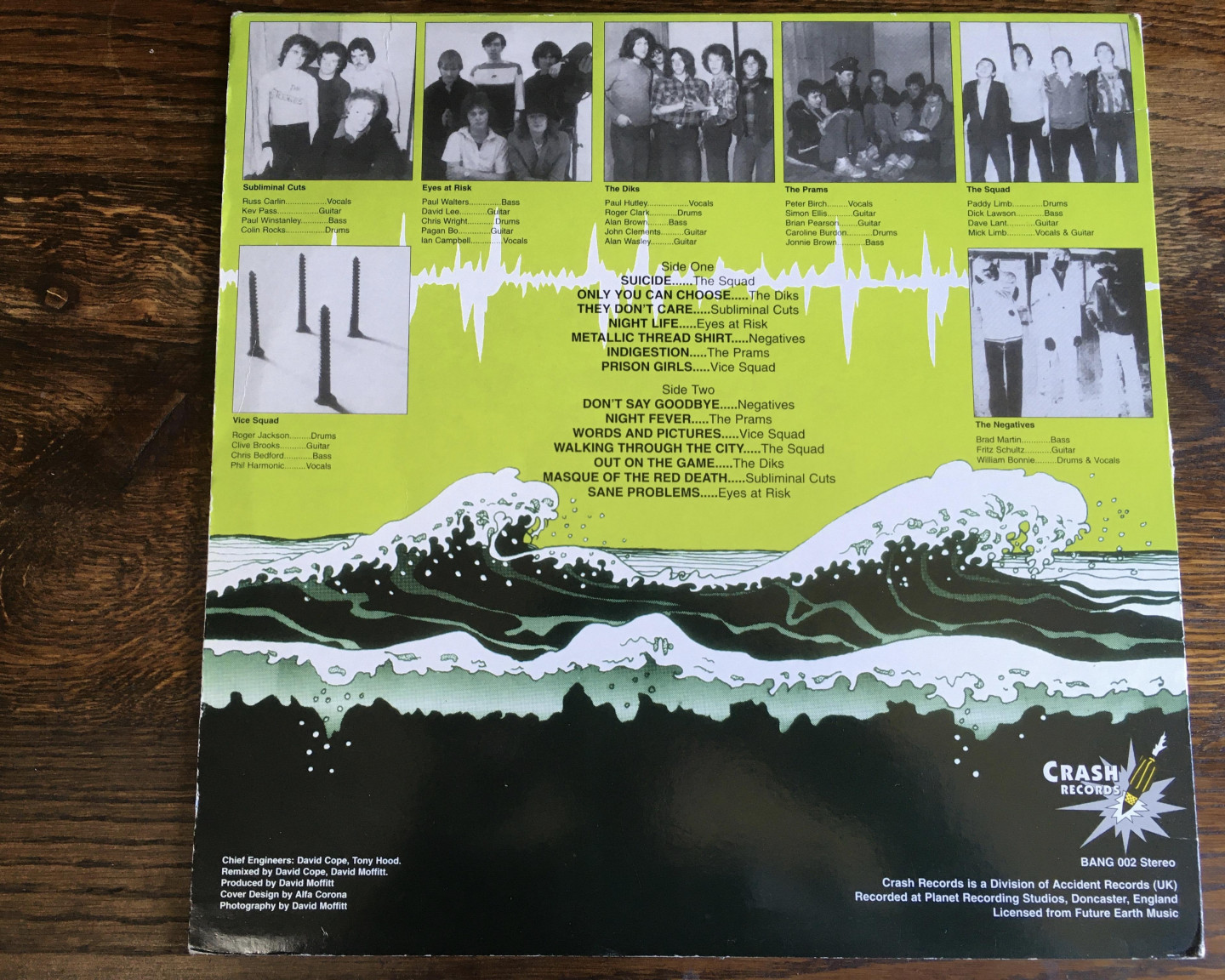 Steve Elliott - One More Time
"Over time I've been very much influenced by many of the great re-issue compilations that have come out. I'm a fan of the stuff that's brought out by labels like Soul Jazz, Trojan, Blood And Fire, Honest Jons, Numero and many many more — though this one on Chocolate Industries is of my favourites. All the tunes are ice cold heat throughout the whole thing. I can't listen through it without tears."