With only thirty minutes prior the start of his show, Mulatu Astatke (75) gracefully sits down next to me in the backstage area. His eyes are weary, the answers to my questions soft-spoken yet eloquently thoughtful. ''No, I don't mind at all'', he says with a slightly surprised face, raising one eyebrow, ''I'm perfectly capable of giving an interview minutes before a performance. Playing is pure fun, always.''
Words by Eelco Couvreur


Evidence for that statement follows directly after our rendez-vous. As slowly as he moves between different instruments on stage, so swiftly does he play them, a never-fading smile on his face. Astatke is a multi-instrumentalist, fusing Western jazz and funk with traditional Ethiopian folk melodies, jamming five tone scale arrangements on his vibraphone, playing congas, bongos and timbales in between. There's no doubt his band is having heaps of fun with their leader, all of them renowned musicians on the alternative jazz scene.
Mulatu Astatke is the "godfather Of Ethio Jazz", a name that has become pervasive to everyone with a healthy interest in music, or Ethiopian grooves more specifically. Since the late sixties he fuses traditional Ethiopian folkloric scales and American jazz, working with influential jazz artists like Duke Ellington as well as Hugh Masekela and Fela Kuti, to name but a few.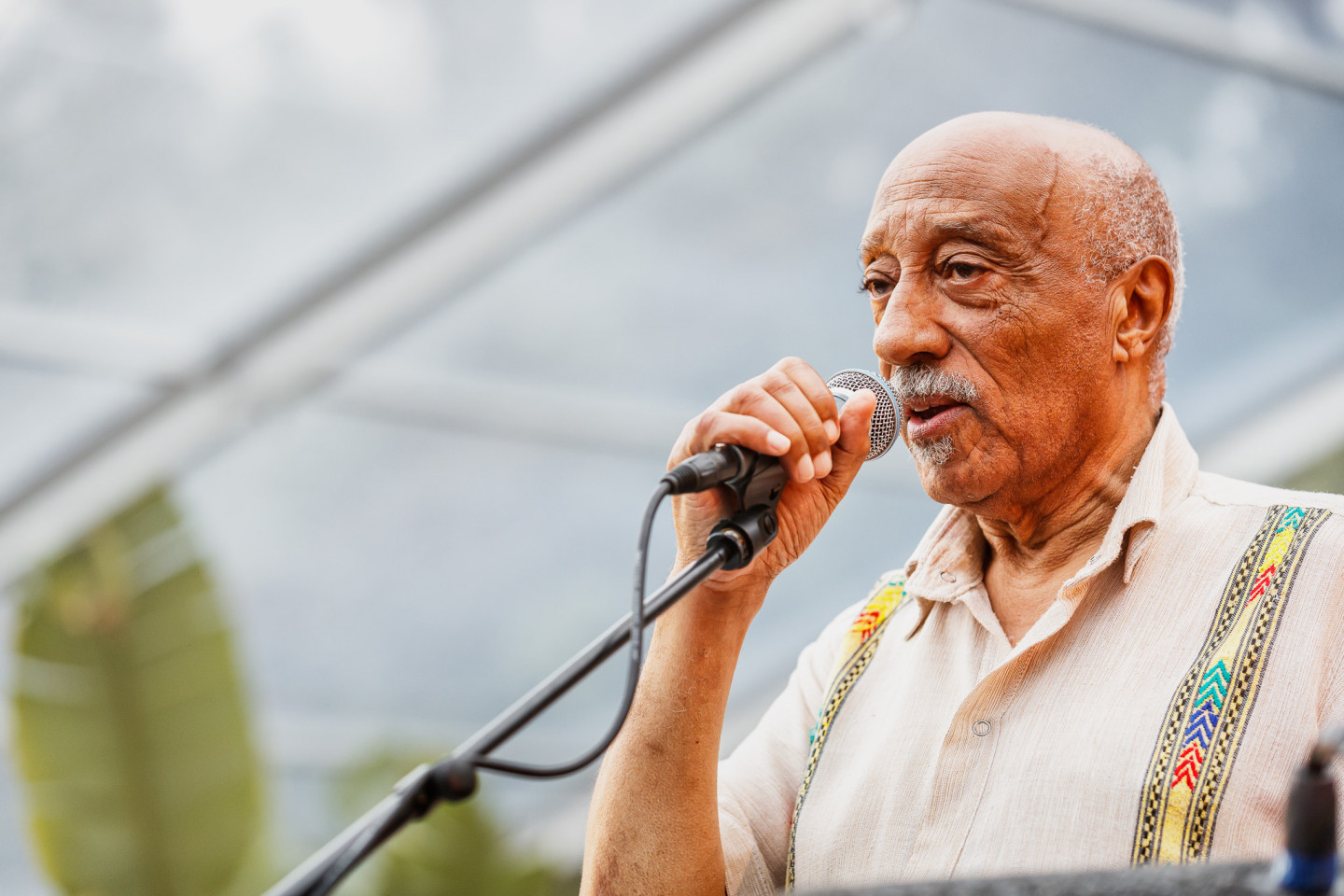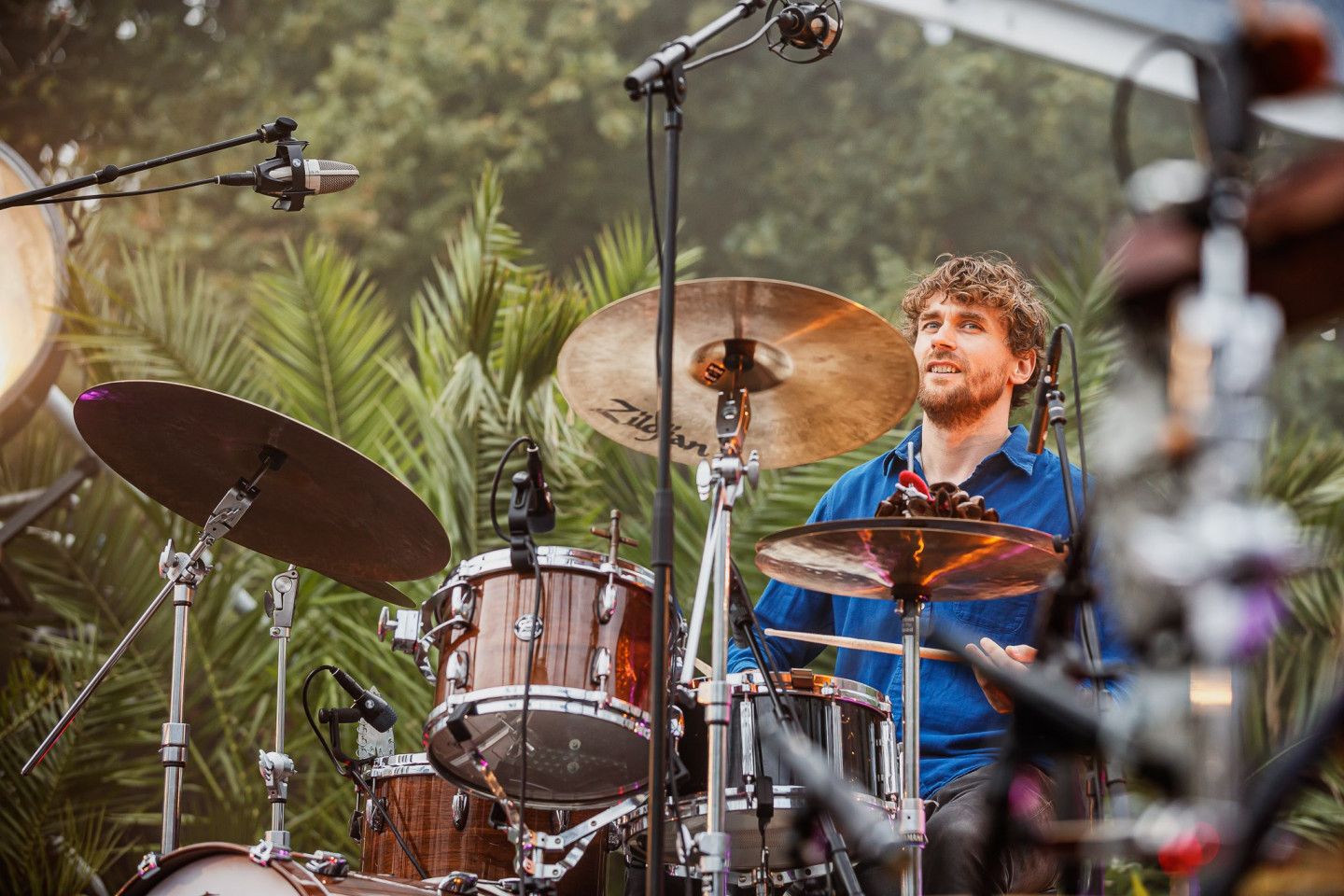 But for Astatke music is not only about playing or listening. ''Ethio-Jazz is a science'', he says. ''I was the first African graduate from Berklee College of Music. We have to give back, and we have to keep researching. I really believe in that. That makes it extra special to play at a festival like Dekmantel. Amsterdam has always been a special place for me, but I particularly enjoy playing mixed music festivals. It's a great opportunity to present Ethio Jazz to younger crowds, and they always seem to be very appreciative of our music. Our music is very different and unique because of the Ethiopian moods. I still play in my home country nowadays, we have a great club called African Jazz Village in Addis Ababa. Everytime I'm there, I play. Music wise Ethiopia always has been, and still is a very vibrant and inspiring place.''

"Music wise Ethiopia always has been, and still is a very vibrant and inspiring place."
Over the last decade live bands like his have become a familiar sight at adventorous dance festivals that are willing to take unexpected turns. Contemporary reissue culture is a catalyst for the broader understanding of music from across the world, including Astatkes'. Thanks to reissues on the 'Ethiopiques' series, praised by everyone from Shackleton to Mr Scruff, there's a renewed global interest in Ethio-Jazz and Afrobeat. At Dekmantel Festival, dj's like Donna Leake, Palms Trax and Carista play records from the African continent regularly.
Astatke: ''Ethio Jazz has such a long tradition, but it's important for me to stretch that it stems from the incredibly diverse musical and cultural landscape that Ethiopia has. We should always respect the roots of it. Musicians or people who are interested in researching the history of Ethio-Jazz or music in general should study the sources. They are buried deep within the musical culture of my country.''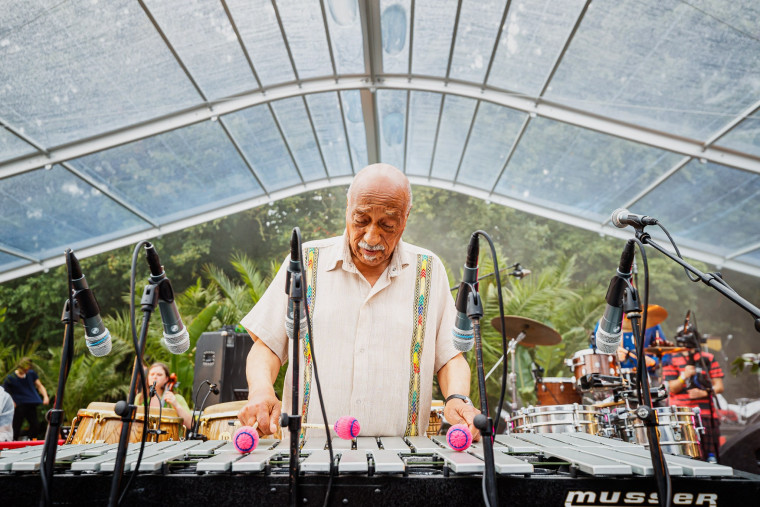 With the exception of a brief period under Italian occupation between 1936 and 1941, Ethiopia has been an independent country for more than 3,000 years. It's one of the reasons why its music is so distinct. Astatke: ''Sixty years ago there were no European instruments in Ethiopia. We have always had our own instruments, like the bagena, an instrument with ten strings similar to the lyre. In different parts of the country you'll find completely different instruments. People who developed this music weren't listening to Western tone scales. Ethiopia has contributed to the development of music worldwide, and the roots lie within the many different tribes. Most of the sounds are taken from these people, bush people. That's where it all started.''


"I think it's important to give recognition to the bush people of Ethiopia. They've given music so much"
''For all the European instruments you are familiar with, there's an Ethiopian version too. Question is, which one came first? For instance, in Africa we have the mbira, developed by the Shona people of Zimbabwe.'' He holds an imaginary instrument between his hands. ''They play the bass on this hand, and they play the melody up here.'' He pauses, his twinkling eyes looking straight at me now. ''But when you turn it around, it's like a grand piano, my friend. That's what I'm talking about, it's incredible. Europeans have always respected the way these instruments have developed, but I think it's important to give recognition to the bush people of Ethiopia. They've given music so much.''
Astatke is 75, but, he whispers in my ear, smiling, his work is not yet done. ''My goal is to keep developing the music, there's no way I'm slowing down.'' He mentions his fellowship at Harvard University, where Unesco funding enables him to work on creating new versions of Ethiopian instruments. For instance, he pioneered the idea of increasing the number of strings on the krar, a bowl-shaped six-string lyre traditionally made of wood. ''I've upgraded the krar to eight strings, then to twelve, and it can be amplified now. There are ways to improve the old without compromising on the qualities that Ethiopian music has.''

His Dekmantel performance is due any minute now. He politely shakes my hand, making his way to the stage. ''You hear a lot of bass music at this festival, huh?'', he laughs while he stops and turns around towards me. ''I think it's good that the people here experience some acoustic music as well, I'll show them what Ethiopian music is all about. This is an endless profession you know! It makes me happy, keeps me fresh.''