Ever since the boom of electronic music, the US and Europe have seen contrasting journeys. Whilst both started with flourishing scenes bubbling in small pockets of the continents, it was in Europe that dance music truly blew up, becoming part of the shared cultural heritage and entering the average household. In the US, the situation was pretty much the opposite.
Words by Chanel Kadir

You could turn on the TV and watch Euro-trance and EBM acts performing live on Top Of The Pops, the very same artists who went on to perform sold out shows across the continent. In the US, they approached with a more cautious attitude, leaving DIY operators to battle the constant struggle with local licensing laws, which meant alcohol and opening times were stricter. There are close to no nightclubs in the US that are seen as a cultural institution, there are very few states with a night mayor — but there is an incredibly creative and innovative scene where the artists find support within their community.
This is reflected within my conversation with Solar and Cinnaman, the former from San Francisco and the latter from The Netherlands. Having found Sunset Sound System 25 years ago, Solar Langevin has been intertwined in the free party movement in San Francisco, taking inspiration from the Wicked Crew and their full moon parties. He has experienced first hand the battle with authorities threatening to shut parties down whilst the local council continues to fight against looser licensing laws.
On the other hand, Yuri Boselie aka Cinnaman first moved into the music industry via a job at Rush Hour. He was offered a night at Club 11 shortly after, before moving to the legendary Trouw. Becoming a promoter when the club first opened, Cinnaman saw the growth in Amsterdam's nightlife as more punters began making a conscientious effort to attend clubs, and Trouw was offered a 24 hour licence a little over two years after opening.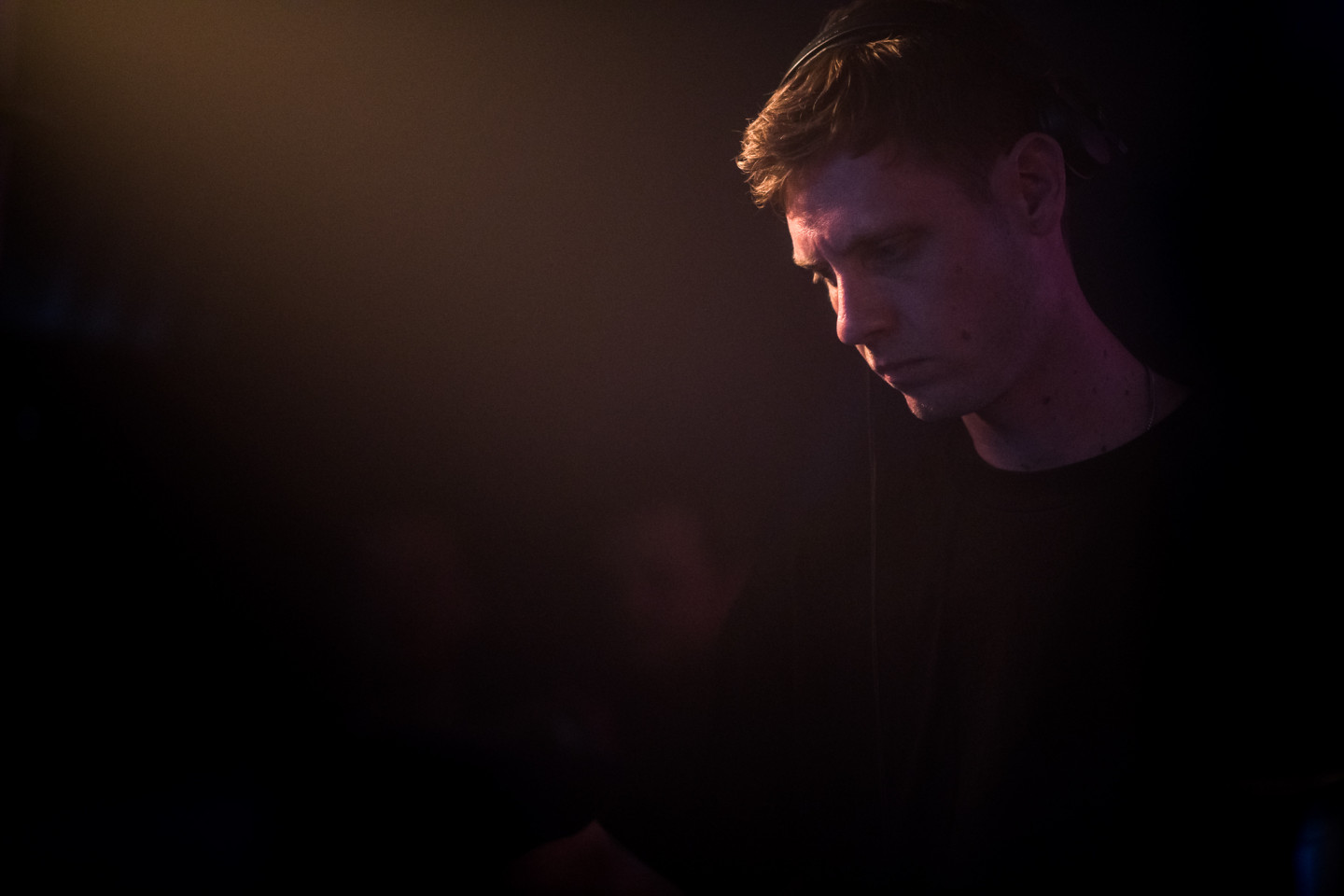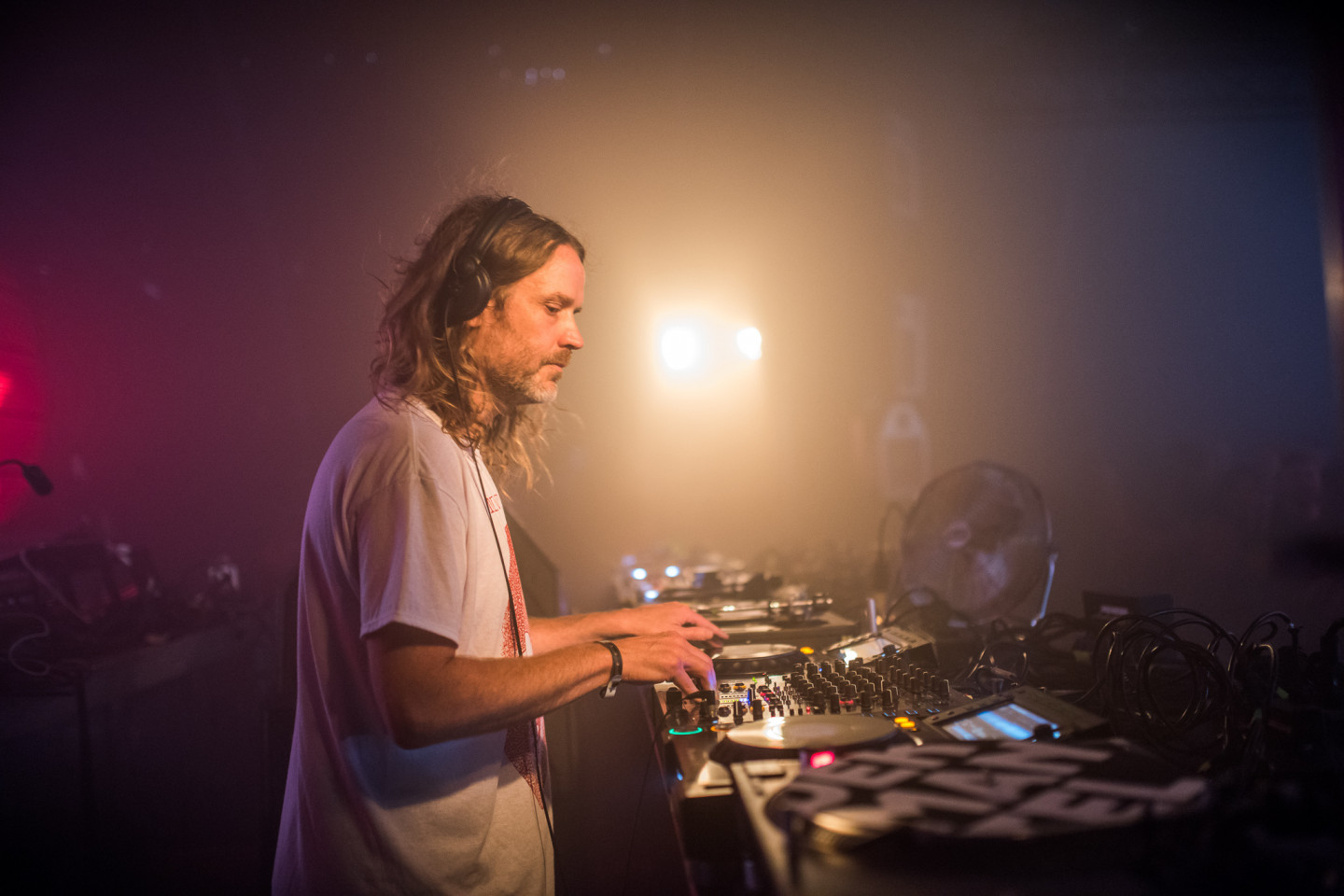 So starting from the very beginning, how did you both meet and start playing sets together?
Yuri: It's actually quite a funny story - I posted about this on Instagram today. But the first time we met was when Solar was playing at Lente Kabinet and looked a bit lost after his set. I went up to him and introduced myself and told him: "I'm going to quit my job for the day and will be the best tour manager you've ever had". I took him to all the parties and afterparties and properly looked after him. So that was kind of how we first met. Two years ago we did our first tour together in the US, which was nice. Especially Hot Mass was amazing.
Solar: That was the first time, we did like three dates together.
Cinnaman: No we did four, we did Hot Mass, Miami and San Francisco twice!
Why do you think it works so well between you two?
Solar: I think it's because of the friendship we had before we started playing together and because of the respect we have for each other musically. Before that tour, we had never played back-to-back.
Yuri: Yeah, I definitely think the connection we had before we started playing together helped. You know, I will never do a back-to-back set with someone I don't know. You never know what someone's vibe is like in the booth and it's so important because for me it comes from the heart. If I don't feel good, I play bad and when you're together it can be fun. Sometimes you can go to a higher place.
Solar: Sometimes it can be tricky though, you need to have a meeting point. You can play different kinds of music but there still needs to be a connection somewhere.

Solar: " You can play different kinds of music but there still needs to be a connection somewhere."
I find it interesting that Yuri, you compiled compilations inspired by the LA sound and yet when you first started out, Solar, you were looking to Europe with German punk and acid house - why do you think you looked to the other side of the world for inspiration and what was happening in your respective cities that influenced that?
Yuri: I was especially inspired by the very old electro stuff that was coming out of LA and it was a lot more interesting to have this sound at a much lower BPM. I was coming from the hip hop world so this was like two worlds coming together. As well as this, you're constantly travelling and taking inspiration from other cities or countries, so why would you concentrate on one type of style?
Solar: We're both into lots of different sounds so we find inspiration in so many different places.
In the announcement for your back-to-back it says that you're both connected sonically by a 'punk spirit'. What does punk mean to you? How do you relate to that?
Yuri: Me? Punk spirit? Maybe that's because people know me from after parties!
Solar: For me, I come from that background. A lot of it is just DIY parties and I come from a sound system culture where we throw parties, sometimes illegal, where we're breaking in and doing what we can to make it happen. Now we're running a label, you know it's just kind of the spirit. Also the music and energy.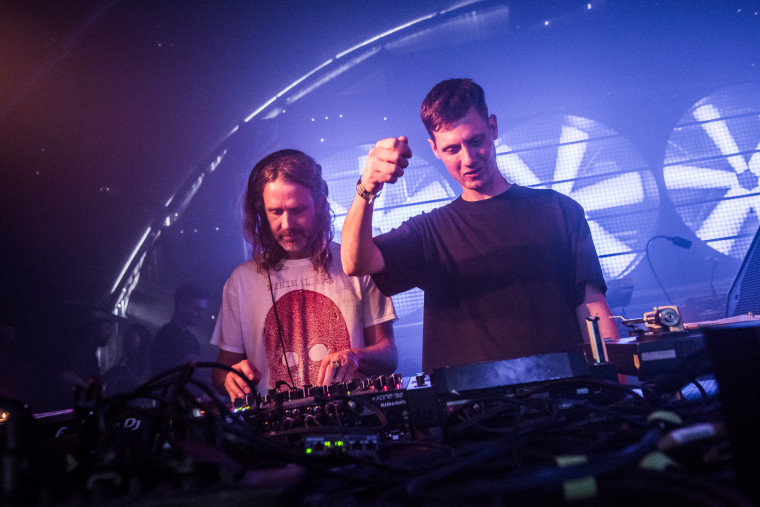 Solar, you've been playing in Europe a lot more now. Do you find it's more natural to play crowds here and how do they compare?
Solar: With the sound that I play it definitely works a lot better here for sure. I think slowly but surely there are some cool things popping up in the States, but it's a little behind.
Cinnaman, what's your impression of the scene in the US? What have your experiences been like playing there?
Yuri: Do I go political here? Haha. No, I really enjoy playing there but in a way you experience that they have a different history, one that goes way way back. I think in some ways, night culture wasn't as important as it was here. In Europe there's always been so much of it around, look how many festivals and nightclubs we have here. I think in the States there's less of that, but it's slowly getting there. You see that everywhere around the world, for example in South America and India.

Yuri: "You're constantly travelling and taking inspiration from other cities or countries, so why would you concentrate on one type of style?"
I feel like outside of Europe it's more DIY.
Solar: It definitely comes from the history with that. The difficult thing is all the laws. You know you have to wait until you're 21 and the club can only stay open until 2am in New York whereas clubs in Europe can stay open till 4am or later. It's hard to keep a club open when you have all of these narrow windows and it's really expensive to get a license to sell alcohol. The laws are much stricter.
Do you think it's loosening up now?
Solar: They're trying to! I mean, in San Francisco they keep trying to pass a law to change the licensing to 4am but it keeps getting shut down. It's one of those difficult cities where the laws were always there but it used to be more free and you could get away with stuff. As more money comes in, they kind of control what happens. It seems to be a little more conservative in some ways unfortunately. Because there's so much money here, especially San Francisco, you'd think that these people would want to give back to the culture and art, stuff like that. But they probably are on a more highbrow kind of level, not what's going on in the underground/DIY scene.
You're celebrating 25 years of Sunset Sound System, which organised a fair amount of illegal raves in the 90s. What are some of your fondest memories of your parties?
Solar: I think my fondest one was when we scoped out this illegal spot but it was on private property, so the police came and they were like "you can't be here". But we had it on the map saying "hey, this is not your jurisdiction, you can't shut us down", and there was this helicopter coming over. Eventually, they searched the parameters of where we were and they're like "yeah, you're right". They went away with the helicopter and everything so we just turned the sound system back up. Like yeah fuck off haha!
Yuri: Woah! That's crazy!
Solar: That was a pretty wild one and felt good to pull that off.
Yuri: I bet you felt so powerful!
Were there many other free parties going on in San Francisco at the time?
Solar: Yeah, our biggest inspiration was the Wicked Crew and they were doing a full moon party all the way down the coast. That was kind of the main free party that was happening and they were the biggest inspiration for the whole scene I think.
How does this compare to your first rave experiences, Yuri? Were you part of the illegal rave movement in the Netherlands?
Yuri: I don't really remember! I started going to clubs when I was about 14 or something. I come from a small town in the South and we would just go to the club in our town.
Solar: I came to a free party here in the 90s! I was backpacking through Europe with my girlfriend and we found some rave flyers so we took a tour bus to what is probably like the North now, so Amsterdam's industrial area.
Yuri: The industrial area that's by the waterfront now?
Solar: That's it! The bus dropped you off and we didn't know anybody and they didn't come and collect you until 6am. We were fine at the beginning but by 4am we were ready to go, haha. I wish I could do it again!
You also started by throwing parties at Trouw. What was it like being a promoter in Amsterdam at that time and were there any particular obstacles you had to face?
Yuri: It was actually quite easy because I had a guy working at Rush Hour and they asked me to start throwing some parties for them. Then eventually I met this guy who was already organising parties at this club called Club 11 and we teamed up. For me it was the creative part of being able to curate nights. It was easy because there was already a club culture for our generation. Trouw was an amazing club.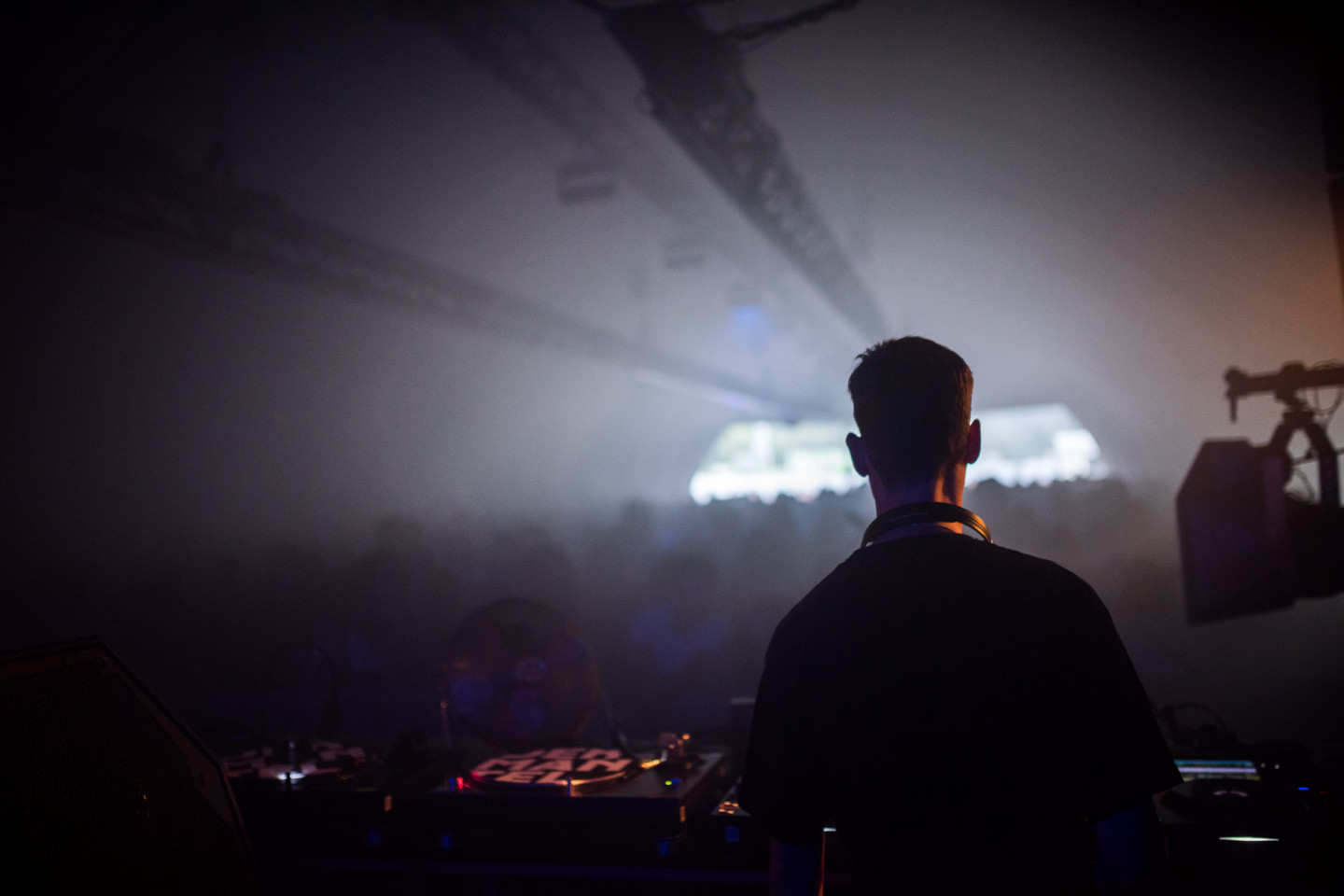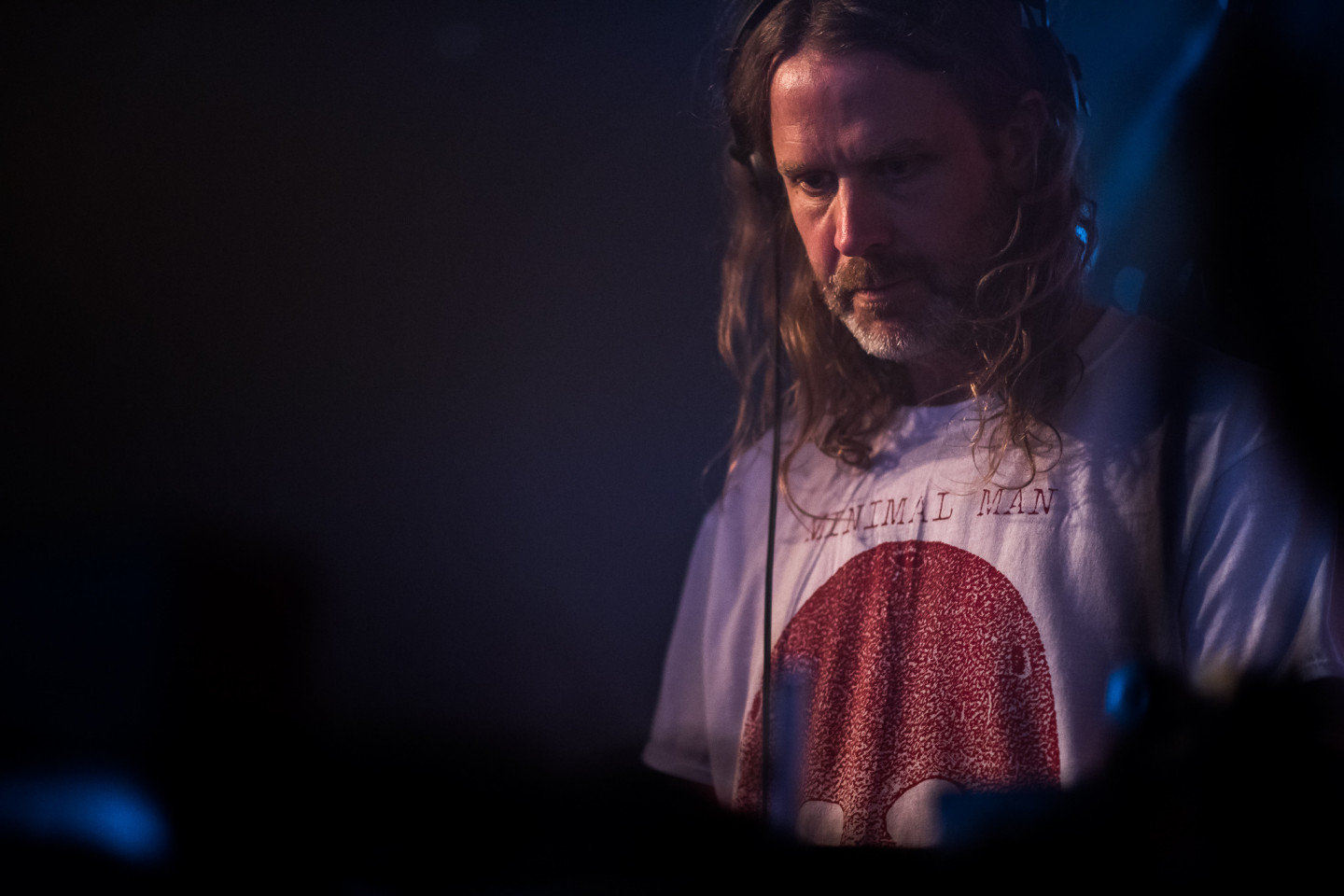 It sounds a lot easier than throwing a party in cities like London because there's so many rules and regulations in place now - so many clubs are shutting down.
Yuri: I think it was during the last two or three years of Trouw that they got a 24 hour permit, at the beginning it was only open until 3am. In the beginning it was also really quiet because people thought it was far out of the city centre, which is total bullshit. People are so used to having all the clubs in the city centre, but places like Trouw changed a lot for the club culture with the extended licence and made people go out a bit further - making the effort for it.
Yeah like what happened in the free party movement, where people would make an adventure out of it. It would take so long to get there but as soon as you found the location that was it, you had the best time ever.
Solar: That's kind of like the line to get into Berghain or something like that. Why would they do that? But I guess when these people finally get in there, they're so excited and grateful that they got in, they have the time of their life. But here in Amsterdam they have a night mayor and the city is so much more supportive of nightlife. They see that people from all over the world come here to go clubbing.
Yuri: It's because in general the politics and people in Holland are very open minded.