Performing Sunday daytime on the UFO II tent was Tadd Mullinix's more elaborate alter-ego Charles Manier. Mullinix goes by many names, but most probably know him as James T. Cotton, or Dabrye. Delivering an experimental performance of machines and melodies, in which the Michigan-born producer — whose broad body of work has influenced many people across the musical map — toyed with drum machines, guitars, effects, and psychedelic vocals.
Words by Dan Cole
His set was poignantly abstract, retaining semblances of electro to keep the relatively early festival-goers something to shuffle along to. Keeping people on the borderlines of what they feel is comfortable is something Mullinix strives to in all his work. Speaking to the multi-talented musician before his show, we sat down to talk about his many different aliases, and how his socio-political influences form the bedrock of all his musical adventuring.

Recording as James T. Cotton, the prodigal producer has a relationship with Spectral Sound that spans almost two full decades, helping define the US label's leftfield-techno aesthetic, with such hits as 'The Second Night', along with earlier, pivotal single 'Press Your Body' – which, when compared to today's grungy techno niches, seems way-ahead of its time. As Dabrye, his alternative hip-hop creation received acclaimed praise, as he collaborated with the likes of MF Doom, Ghostface, Danny Brown and so many more. Then there's X-Altera, under which he has put out some punishing, hard-edged jungle-like techno; the experimental offerings under real name Tadd Mullinix; and Charles Manier, the avant-garde electronic project under which he last released 2017's album Luxus Steroid Abamita on his own label, Bopside. Yes, we've also brushed over 2 AM/FM and many others, but really there are too many to keep account of. It's a wonder the man himself is able to keep track of all the different projects.
All the projects and more are concocted in his home studio in Ann Arbor, Michigan, just on the outskirts of Metro Detroit. Here Mullinix prolifically experiments and jams on his modular and digital systems. With so many musical identities, Mullinix has an outlet for almost everything that is made, giving him the maximum amount of freedom for creativity. "Everything I come up with, I have an alias for," he explains. And that much is certain.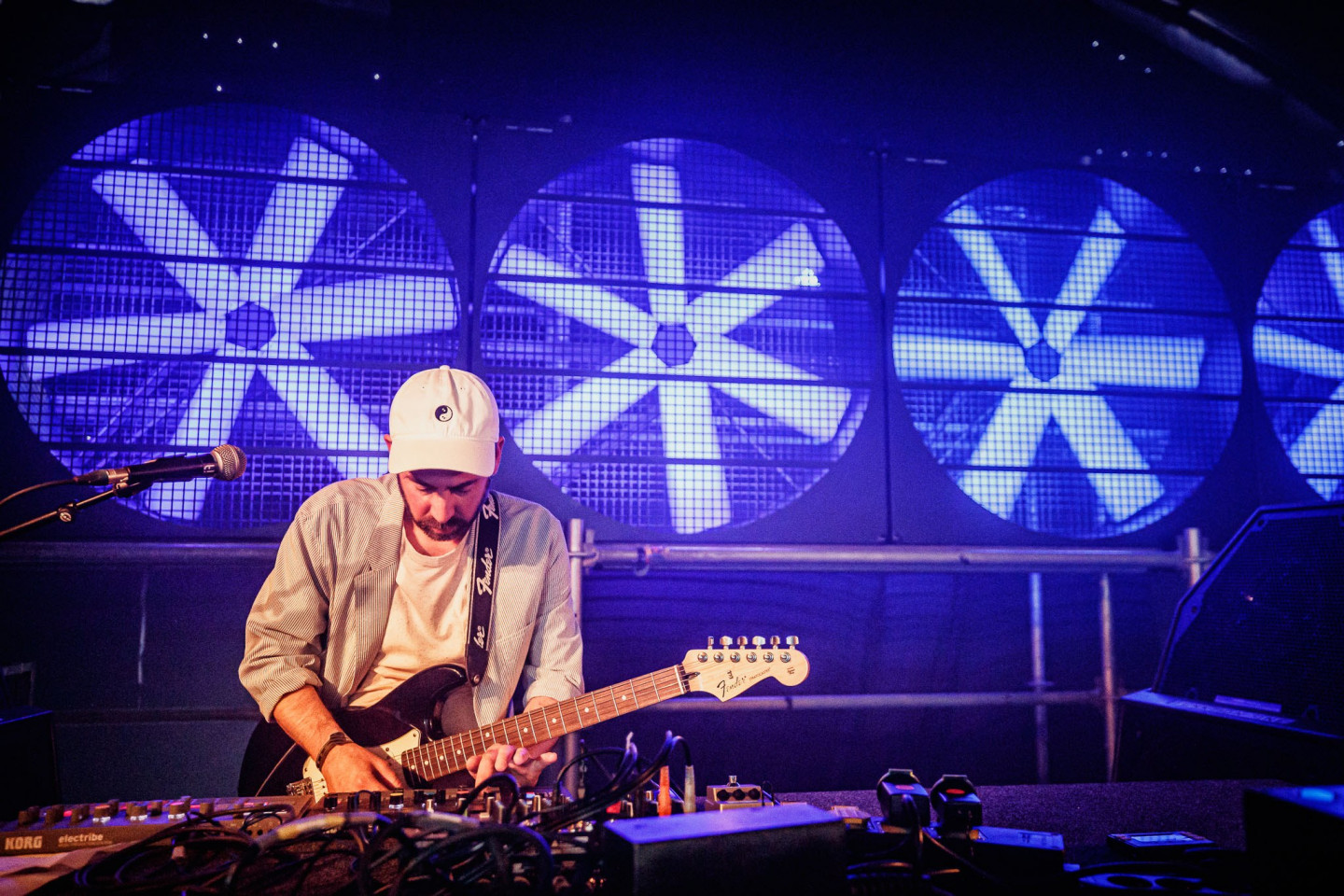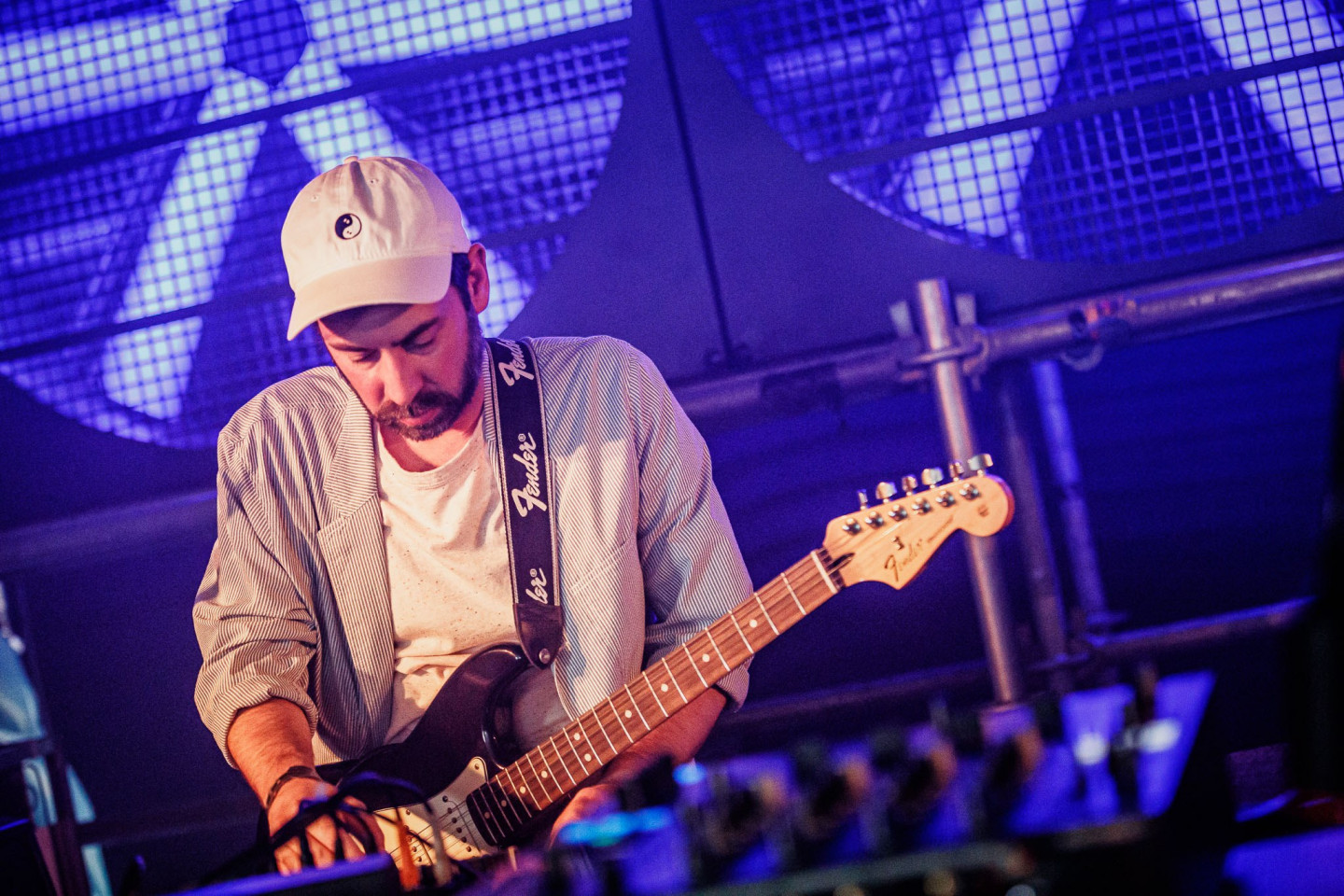 MAKING MANIER
"I just feel like an outsider because I want the bizzaro-surreal aspect to be married with the wave, pre-industrial sound."
The work of Charles Manier has a free-flowing eb to it. Electronic, and psychedelic. "I definitely have a need for experimentation," he says about the project. Some have tried to categorize the music as minimal wave, something that he doesn't necessarily agree with. "It's kind of the point for me to have an artificial sound, but my idea of Charles Manier is that it doesn't really fit in with this," he says. "You could say it's more like Severed Heads, or something like that."

"I get really bored with music that is just one-dimensional," he goes on to say. "I understand people want to indulge in the darkness, and that life is pretty painful. But I don't indulge in that really broody stuff as much as other people do. I like there to be some sense of wonder and mystery. There are moments that are dark, but some others that provide relief within the tracks."


"I like there to be some sense of wonder and mystery. There are moments that are dark, but some others that provide relief within the tracks."
This mysteriousness manifests itself in more than just the record's sound. It can be felt through the enigmatic live performances, and even through the record's artwork. "I wanted to drive a little bit more for listeners, and convey the psychedelic and surreal aspect of Charles Manier," he says about the project. One way in which he achieves this is through the abstract artworks he creates for the sleeves, whether it be the surrealist design on Luxus Steroid Abamita, or the other-wordly painting on Skein, which he and his wife both collaborated on.

At the heart of Charles Manier though, and the other projects that Mullinix has created, are his political ideologies. "I tried to implement more subtle anarchist messages into the music, without being pessimistic or cynical," he explains. Mullinix references the likes of Mikhail Bakunin, Murray Bookchin, Peter Kropotkin, and Noam Chomsky as influential writers who have largely shaped his vision and school of thought. "When it comes to politics, I swing so far left… I don't see what's being talked about is enough," he explains. "Even if I mention anarchism, people just think you're talking about stateless chaotic system. These writers are very organised and they have a more balanced view of what human nature are."

Bookchin, the American theorist whose most recognised work was The Ecology of Freedom, was a prominent anti-capitalist, and produced a lot of work relevant to the field of social ecology. "It's about us being the stewards of our environment," explains Cotton. "If we're living a life out of balance it's inevitably going to kill us; ecocide, and the killing of species in front of our eyes."

Communities, socialistic worldviews, and the vital need for change in global dynamics: these concepts that resonate throughout the multiple projects that have emerged from the studio in Ann Arbor. These social-political ideologies are the bedrock of the techno and house productions of JTC, the furious resonance of X-Altera, and the messaging of Dabrye. "There's one MC I always work with - Kadence, he's been on the last two albums," Mullinix explains. "He has a really incredible mind, he conveys my political view so well, and we agree on so many things so well."
It's been two years since the last LP as Charles Manier, and in between then there was an LP as X-Altera, and an EP as JTC. Returning to Manier isn't something he's sure about. "I think it's gained a niche following," he says about the project. "I'm always surprised by people who know what I do, but it's barely sustainable. I'm not going to say that I'm going to return to the old things, like I still might do Manier, but I'm definitely going to be Dabrye."


X-ALTERA
Last year, Mullinix released a ravey, IDM, post-jungle LP as X-Altera; a brutal, industrial, drum & bass record that built upon his earlier collaborative project with Soundmurderer, AKA Todd Osborn. X-Altera proved very much a sleeper record, yet shouldn't be ignored by those liking high-energy records. Resident Advisor even described it as being a 'a singular piece of work', despite all of its reference points through the wormhole of electronic music history.
"I've been making drum & bass since the mid 90s, and had a record label with Soundmurderer called Rewind Records" he says about his history in this type of music. "I'm pretty sure we were spearheading that jungle revival, especially in the US. At that time, no one was really making that kind of stuff." As Soundmurderer & SK-1, the duo formed part of the scene's late 90s lineage, in hardcore jungle and drum & bass, releasing solely on their own imprint, until it was eventually picked up and re-leased by Grant Wilson-Claridge and Richard D. James' Rephlex Records.
The inspiration came from the early 90s drum & bass sound, records from the Reinforced Records community, that was both hardcore and melodic. "A Guy Called Gerald was doing some techno- sounding jungle and I kind of wanted to move into the techno realm of the project. I don't know if I eventually went more techno than he did?"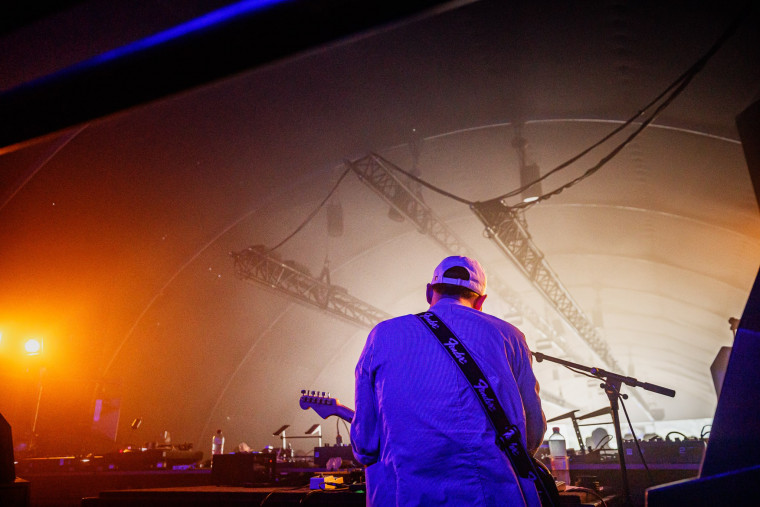 DABRYE
"I feel like that over the years I got frustrated with Manier and JTC not doing as well as my other projects. It's almost like they're jealous of the others," Mullinix says about his multiple aliases. "I don't have multiple personalities, but maybe I'm greedy and want people to understand everything that I do." When he talks about the other projects, he's really referring to Dabrye, whose beat-tape, sampling, J Dilla-like homage has been his most successful project to date. His last LP as Dabrye, Three/Three, the final in a trilogy of beat-tapes spanning almost two decades, received a 7/10 on Pitchfork and was critically acclaimed the world over. It featured a whole clutch of local MCs, including the aforementioned Kadence, and although old-school in style, it was ripe enough for today's underground hip-hop scene.
With a 12-year gap separating the last two records, many suspected that another Dabrye album would never appear. A suspicion that's not too far from the truth. "There was a brief moment where I thought I would stop doing all of it, and maybe do commercial music," Mullinix alludes to. "Once I started looking into those avenues, things started to look really dark for me. Other people can just turn put their feelings away when it comes to doing jingles, but art is a way for me to cope with life, and doing this type of work would just ruin it for me." Again the anarchist-social leanings, and the expressiveness of music come back to feed into Mullinix's sensibilities, portraying an artist constructing his worldview through his values. "I would have to start quilting, or painting or something. All of this makes me just want to focus on Dabrye more."