With the summer over and the winter approaching rapidly, the memories of those warm days of Dekmantel Selectors are nestling snugly into the back of our minds. Reminiscing of the festival and the sets we heard, we caught up with some of the artists to go over the memorable moments of their sets.
In a mere two months after our Tisno getaway, it's difficult to pinpoint clear highlights of out of those five days — and nights — at the Adriatic Coast. From the warm bath of selections at the Beach, the intrigue of The Nest or the final hours at the Voodoo, the range of sounds and settings is too wide to mark a favourite among those eighty-something sets.

While the full recordings of the festival will appear in the near future, we asked a selection of artists to go back into the sets they played, and to provide a track that marked a significant moment. Whether it was the track that pushed the crowd towards an euphoric peak, the track that switched the mood with a 180-degree turn, or the track that meant something emotionally — these tracks are the ones that made their sets what they were, and stayed with us as reminders of what this festival has been.

Go through all of them below and stay tuned, more material from Dekmantel Selectors is following soon!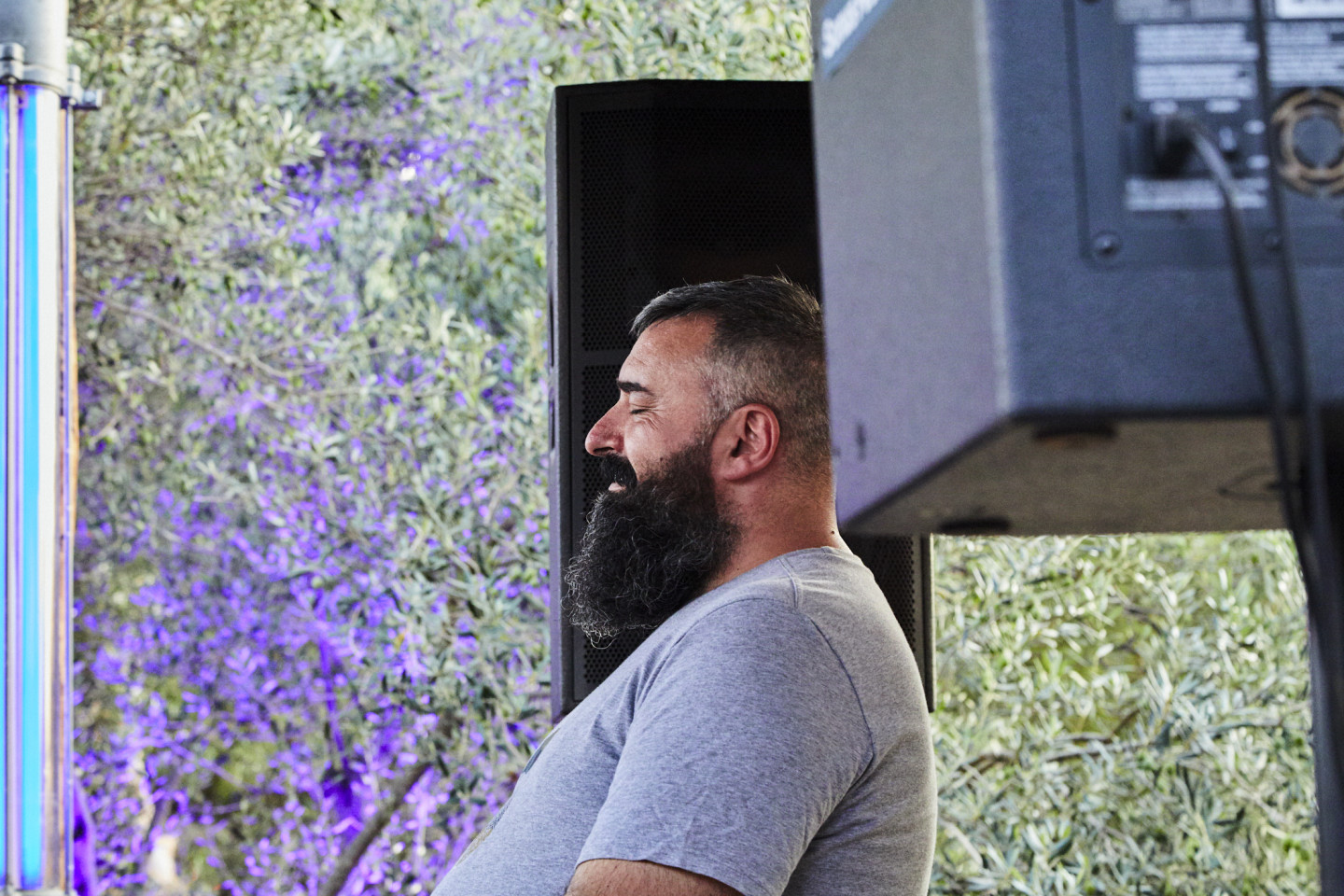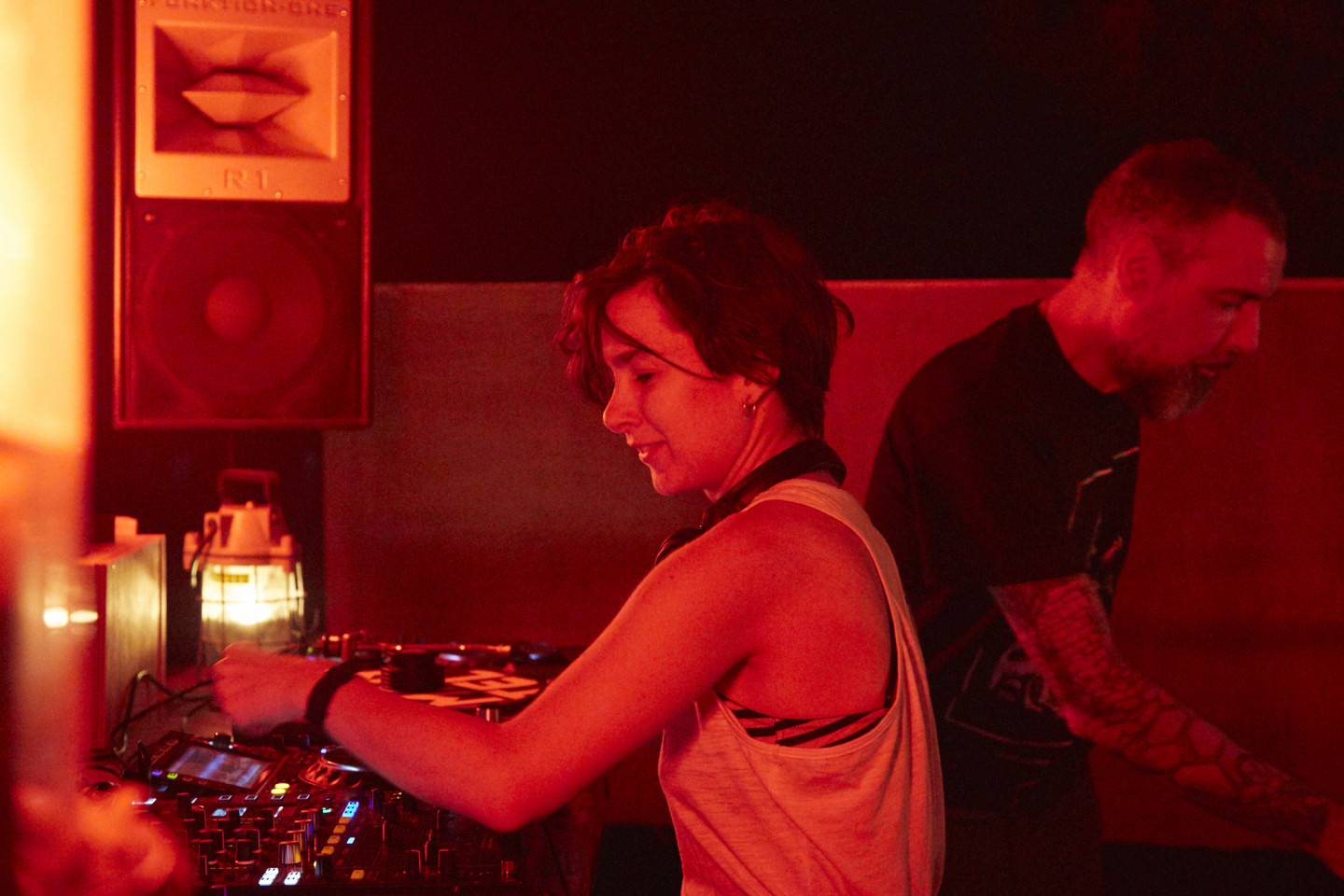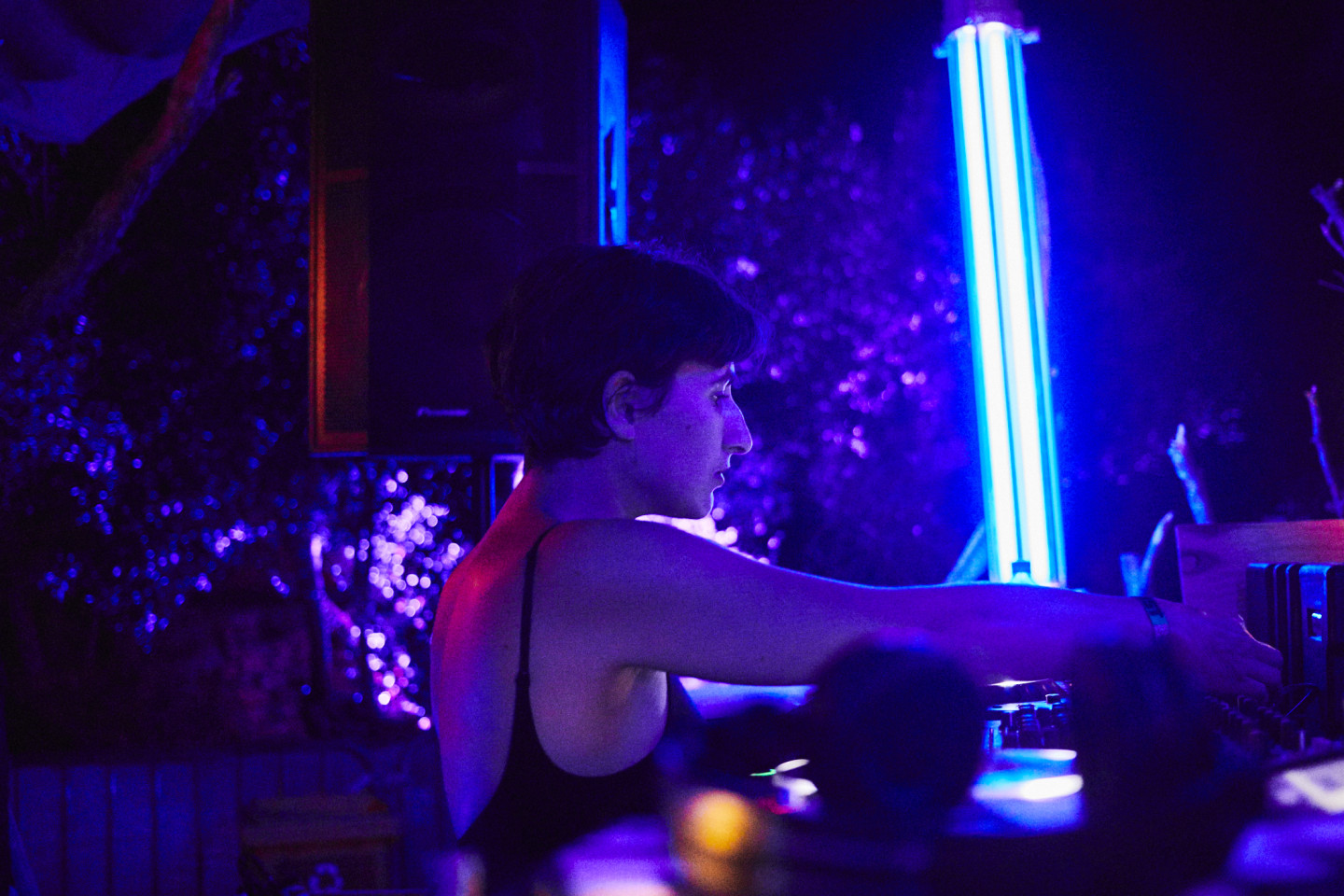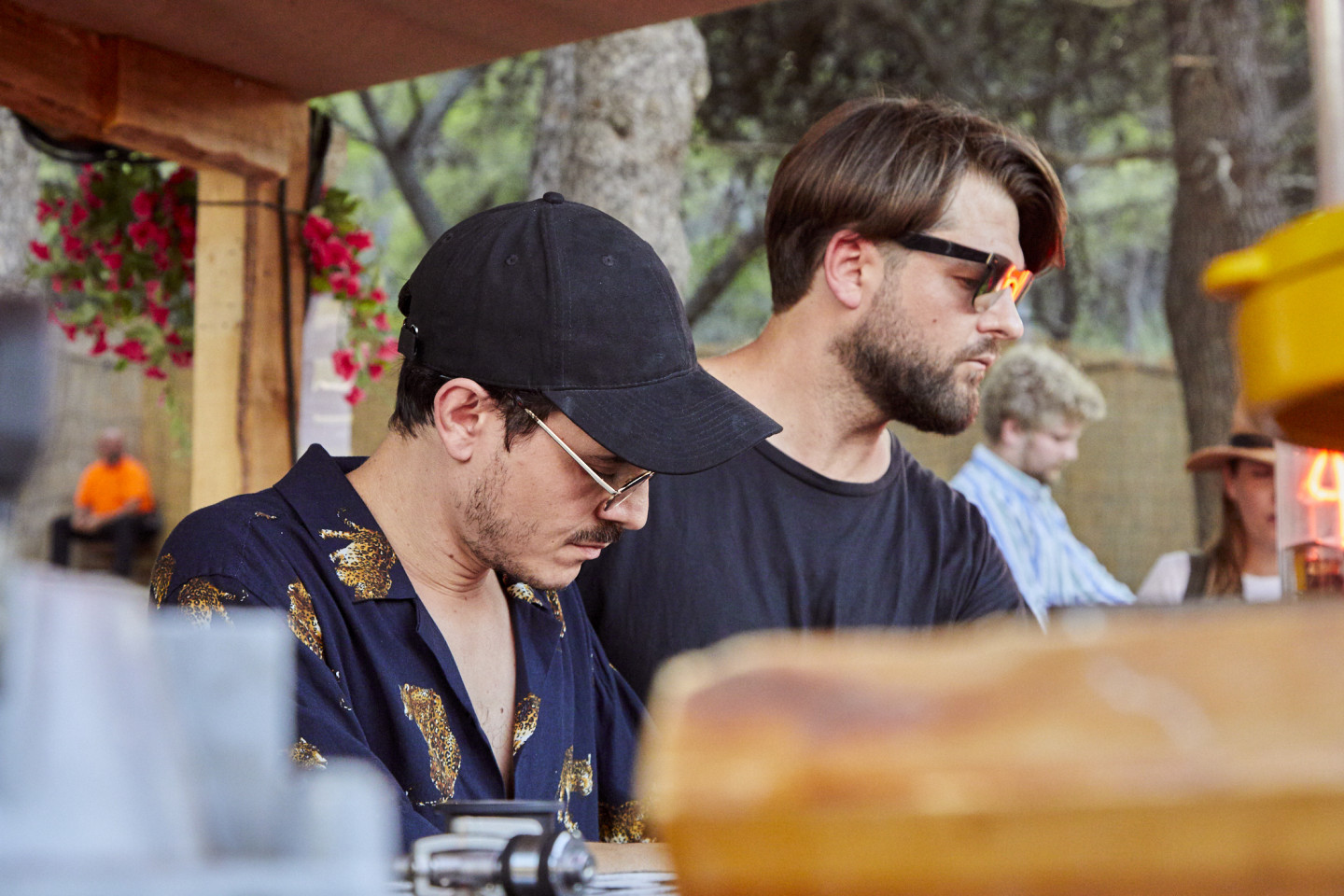 Bufiman: Spike - Magic Table (1983)
Why did you pick this track?
"As the weekend in Tisno turned out really nice and Dekmantel Slectors as always felt like the last emotional bit of the summer, I got emotional and had a few drinks too many... Luckily I remembered I was planning to play "Spike - Magic Table" and luckily I remembered early on in the set. Rediscovering the beauty and overwhelming positivity of that track was a classic case of rediscovering one's own record collection, I used to listen a lot to Spike's music 5-10 years ago. Back in the days I never imagined the track in a dj-set and now with a new ear I realized how perfect the tempo was for my set."

What is the story behind it?
"It is very simple: the vocal line "Leave 'em all behind" (read: 'your problems') just touched me, as this year was the first that I spent entirely on being a musician and DJ and doing my own thing."

Identified Patient: Eat Life - Bach To Basics (1992)
Why did you pick this track?
"At the end of the set it felt very good to speed up again and mess around with the tempo. We already had a big peak on the dance floor in the middle of the set with 140 bpm 4/4 stuff. After that we went back to a slow steady pace and build up again to tracks like these. Now it was time to bring up the breaks."

What is the story behind it?
"I always had a very big love for breaks, hardcore and jungle — especially the faster tempos. This was around my early teens. The last couple of years I really started to re-enjoy and appreciate these genres again and understand what I really really like about it. It is the way of treating samples to create such powerful drum rhythms and create body movement on the dance floor, without using tons of synth arps and other tools. The stripped down character of it, without having the feeling of listening to just a few elements ripped from the Winstons. This track fills the gap between these periods and the joy of appreciating the stuff you listened a long time ago."
Pasiphae: Unit Black Flight - No Turning Back (2006)
Why did you pick this track?
"I played a four-hour b2b set with Intergalactic Gary at the Beach Main and I picked this track because I thought it would be a perfect fit after a track that he played. Fun fact is that this track is quite old and I love it so much that I have played it quite often in the past, so I was forcing myself to remove it from my playlists over the last months (maybe a year even). For Dekmantel Selectors though, since it was a b2b set and I didn't know which direction it would take, I made sure I had enough of my favourite tunes with me. So I really rushed to find it between so many other tracks and finally, I was so happy I had it with me! I remember how satisfying it was to finally play it and mix it for as long as possible with the previous track. That was a special moment, and what made it even more special was how incredibly well the crowd responded to it."

What's the story behind it?
"The track is Unit Black Flight (a.k.a. Bryan Lane, USA) - No Turning Back. It was released on Legowelt's (a.k.a. Danny Wolfers) label from The Hague "Strange Life Records" in 2006. By the way, all 3 tracks & the remixes on the B side are just brilliant!"

Rabih Beaini: irel.ier - Dhen (2019)
Why did you pick this track?
"The way it smoothly hits like a snap that you don't expect, that's how I felt and people around me felt too. It's a great record overall, but I would call this track 'Dhen' a minimal electronic masterpiece."

What's the story behind it?
"The first time I received this record from the DISK HQ, I was mildly surprised by the strange structure of this piece in particular. But the next evening I played it for the first time (I think at Monticule Festival in France) and it hit me so particularly, that this strange structure was actually so misleading, off-centered but at the same time so natural even for the dance floor crowd. Don't DJ, who runs the label, is also happy that the piece is being played out and I encourage everyone to check this record and the label's catalogue in general if you're not familiar with it."
OKO DJ: So Sama - TUE UN DEK (2017)
Why did you pick this track?
"I picked this track as it was the turning point of my set, the track in between the first and second half: the end of a moment and beginning of a new space. I picked this So Sama track because trap is a good way to 'fuck a vibe up', and then you're free to go any direction, also because it's so heavy musically, with a monstruous bassline, which really kicked off the second part of my set. When playing this track, I remember looking at the people getting loose and jumping around, as you would at a trap concert. I think that's a very refreshing moment in a set, when you can forget a bit about electronic music. Also, I'm sure me going crazy on stage while playing this helps the crowd to also have fun. This track makes me dance so much, and getting in my body by dancing is always a good preparation for me to put down a good dj-set and be focused and bold in the mixing. And it worked!"

What's the story behind it?
"It's an agressive trap track with lyrics, I'll let you look up the meaning yourself. I don't want to get in the political aspect of this track, but police brutality in France nowadays is obviously a disaster. I don't remember exactly who showed me this tune about a year ago, but I think it was my friend Florent, known as producer under Hajj and Dawn label head. He's a master of French trap and I can hear him singing the lyrics if I close my eyes."
Phillip Jondo: Syntrovert - Dungeon (2019)
Why did you pick this track?
"I didn't pick this track for a particular reason, but when I started mixing these dembow beatboxes on top of this tribal Hodge tune "No Single Thing" - it added something very interesting to the original track. Same magic happened when I was going out into a Dinamarca edit. It really surprised myself which is probably what I am trying to achieve when DJing; to loose myself in a spontaneous selection and just trust in yourself to do the right next step. I hadn't planned anything of this set (except of what I would start with) neither I chose any of the selected tracks for another reason than the energy of that day."

What's the story behind it?
"Basically I had just thrown a lot of music I'd personally enjoy listening to on a daytime slot in the sun into my Rekordbox. I selected more percussion driven than sinister music I might play in a dark surrounding. With Hodge productions in general it is a long story. I have been playing his tracks in probably most of my sets since my early Salon des Amateurs days; they never get old if you ask me. Syntrovert is something I recently got in touch with through our SPA-artist Abssys from Mexico."

Miss Jay: Premis - Murter (2019)
Why did you pick this track?
"This track marks the moment of quite the energy shift in my set. It was like the crowd decided: 'okay hats off, shirts off; we are going in!'. Ready they were, as halfway through the track they went from skanking to full-on moshing. The track is a great fire starter, and definitely propelled my energy into full gear for the rest of the set."
What's the story behind it?
"The tune was put together by my partner two days before the gig. I try to incorporate a fresh track of his for every set I play, and he will mostly create a track that could fit my general set-list of the evening. Its quite remarkable, most of the times it's his track from my sets that creates something special on the dance floor, or perhaps it's me feeling his the hardest? Haha, who really knows, but he is for sure a talent under a rock, and I am armed with a pickaxe."
Stump Valley: Sadhana Sargam - Saat Samundar Paar, Pt. 1 (1991)
Why did you pick this track?
"This was the part when the set was growing from moody house to more percussive and electronic beats, but this break completely brought the set into another dimension of joy. You can always feel the moment when you are totally connected to the crowd and this track did the job, bringing up the whole mood till the last minute of our set."

What is the story behind it?
"It's an Indian track created in 1991 as a soundtrack of a Bollywood movie, like the most of these kind of stuff that can be used in a dj-set today. It starts with a very industrial hint so it can be mixed into more electronic vibes, but then the beat becomes calypso, and when the voice comes in, we are in Bollywood. At around 1.30 a smashing break comes up, if you hear the vocal it could sound cheesy, but this mixture of different intentions really works on the floor!"