The full line-up of Lente Kabinet Festival 2020 is here! On May 30 & 31, Dekmantel's sister-event once again strikes down at the green grounds of Het Twiske for two days of music, arts and culture.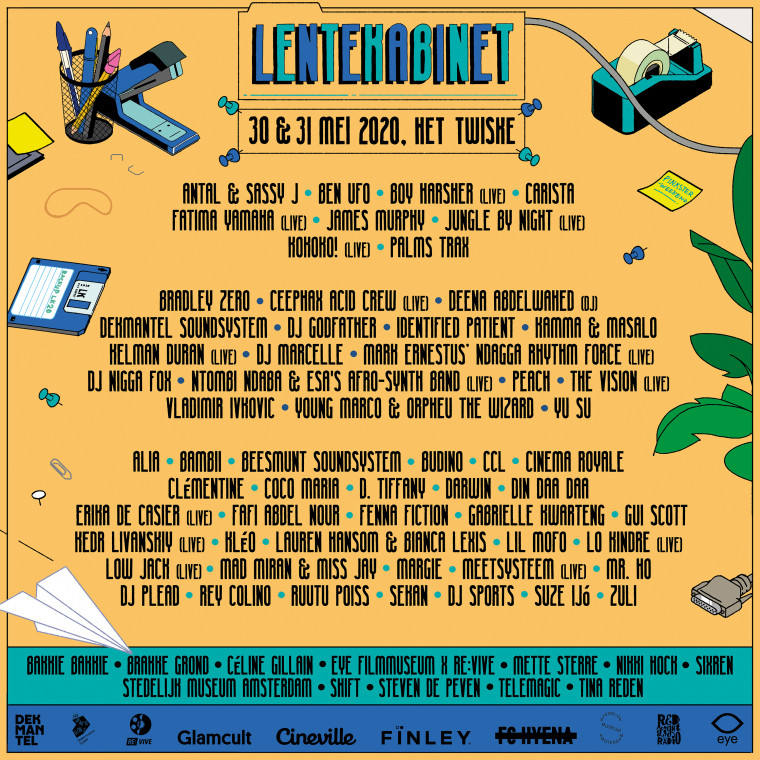 The musical program sees bands, DJs and live acts including Fatima Yamaha, Mark Ernestus' Ndagga Rhythm Force, Palms Trax, DJ Godfather, Jungle By Night, James Murphy, Kelman Duran and CARISTA on the line-up, amongst many others. For our arts program, we're presenting familair faces such as Steven de Peven and Nikki Hock, as well as new additions such as Céline Gillain and Mette Sterre. Next to that, collaborations with Dutch institutes like Eye Filmmuseum, Stedelijk Museum Amsterdam and De Brakke Grond will be part of our 9th edition.

A limited batch of Weekend Tickets will be available on www.hetkabinetfestival.nl, from Tuesday February 4 at 12:00 CET on. More information on Single Day Tickets follows later.