While 75% of this year's Dekmantel Festival line-up is comprised of festival newcomers, the Wednesday Concerts are rooted in modern music history, celebrating two pioneers whose work has defined genres and trickled influence down to countless young artists today.
Words by Maya-Roisin Slater
Saxophonist Pharoah Sanders' unfettered approach to spiritual jazz leaves behind the restrictions of traditional composition for a relentless journey of self-discovery. "The more I can find out about myself, the more I can know...what the roots of existence are," he wrote in the liner notes of his 1966 album Tauhid. Just as in the Victorian era where mediums employed the use of "spirit trumpets" in seances to amplify the voices of those in other realms does Sanders use his saxophone as a loudspeaker for the higher self. The sounds he's created in this pursuit are revolutionary in their multiplicity, using techniques like circular breathing and singing into the sax as he plays to produce numerous notes in one breath.

"I want to take the audience on a spiritual journey," He told the San Francisco Chronicle in 1996, "I want to stir them up, excite them. Then I bring them back down with a calming feeling. A ballad is like a prayer." Indeed his music contains a broad range of spiritual expressions, in parts of the infamous "Creator Has a Master Plan" his saxophone belts out like a primal scream, while " Greeting to Saud (Brother McCoy Turner)" from 1974's Elevation starts with a warm rain of chimes before effervescent piano lulls the listener like an angelic hymn. It comes as no surprise that Sander's got his musical start in the church, following along to hymns on his first wind instrument the clarinet. But his relationship with spirituality took him far beyond those early years in his hometown of Little Rock, Arkansas. As a young man in New York City, he was exposed to a myriad of other esoteric delights alongside collaborators and fellow soul-searchers John Coltrane and Sun Ra. Frequent visitors of occult book stores like the East Village's infamous Weiser Books the music and philosophies of Islam, Zen Buddhism, and Sufi Mysticism all helped mold his universalist sound.



In the mid-'70s as listeners moved away from the jazz-craze of previous decades and towards new electronic-influenced genres like funk and disco Sanders' took a short break from releasing music. And in his stead, a new generation of vastly different artists carried on the torch of his influence. Most notably Detroit punk rockers like The Stooges and MC5 attempted to weave Sanders' approach into their anarchic sound. A snippet of a bassline from "Upper Egypt and Lower Egypt" can be heard in The Stooges' track "Little Doll," while MC5 cite Sanders' as a guide in helping them establish their guitar style and paid homage to him with their very own cover of "Upper Egypt."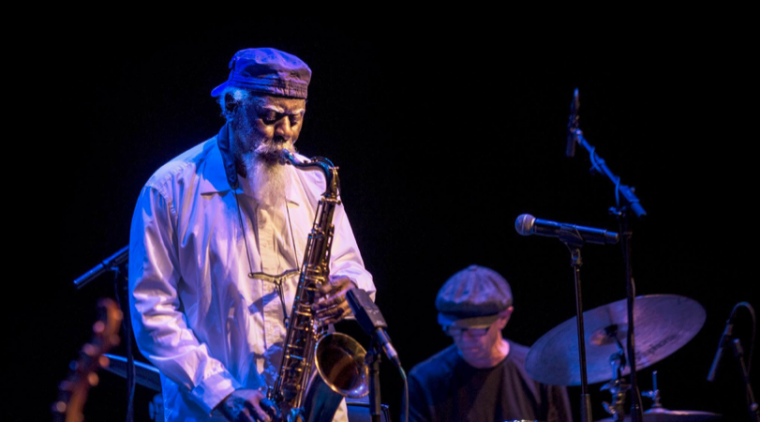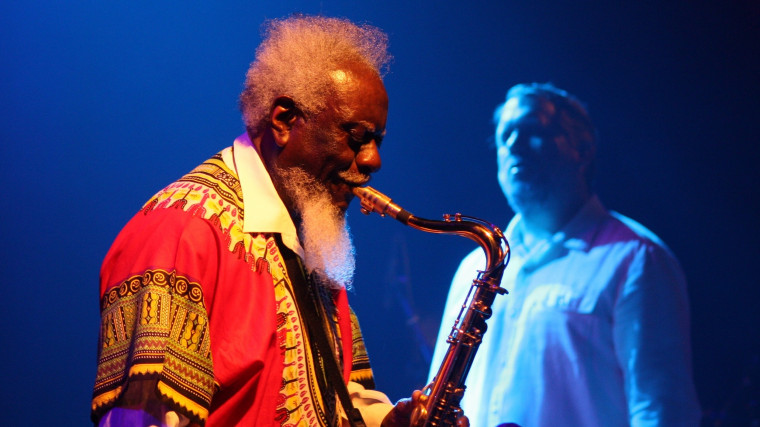 By the '80s Sanders was back to recording and pushing himself to explore new global sounds and collaborate with other artists. As his discography grew and time passed the breadth of his influence came to the attention of a new generation, who've since fawned over Sanders' cosmic compositions. Subsequently, at the tender age of 78, he's been touring the world inviting new audiences to experience spiritual-musical communion.

Much in the same way that their hometown's political unrest inspired punk disciples of Sanders to create their own chaotic expressions did the city's post-industrial era inspire Detroit-born Juan Atkins to construct a hypnotic style driven by synthetic sounds, reflective of the imminent information age. Sharing the Wednesday Concert lineup with Sanders, Atkins is widely recognized as the godfather of techno, a genre he defined with his early work as one half of the duo Cybotron, and as part of the infamous Bellville Three among fellow techno pioneers Kevin Saunderson and Derrick May, the genre's co-inventors. "[Techno has] always been about insight and forward thinking," Atkins told Wired in 1994. "Also, Detroit is unlike any other city in the transitions it has endured. When your surroundings change, you go through change." Pulling from these changing surroundings, literature like Alvin and Heidi Toffler's Future Shock, and the synth sounds of parliament funk Atkins and his Cybotron collaborator Rik Davis used propulsive 808s, bubbling synth loops, and heavily delayed vocals to create iconic songs like 1983's "Clear," one of techno's earliest incarnations.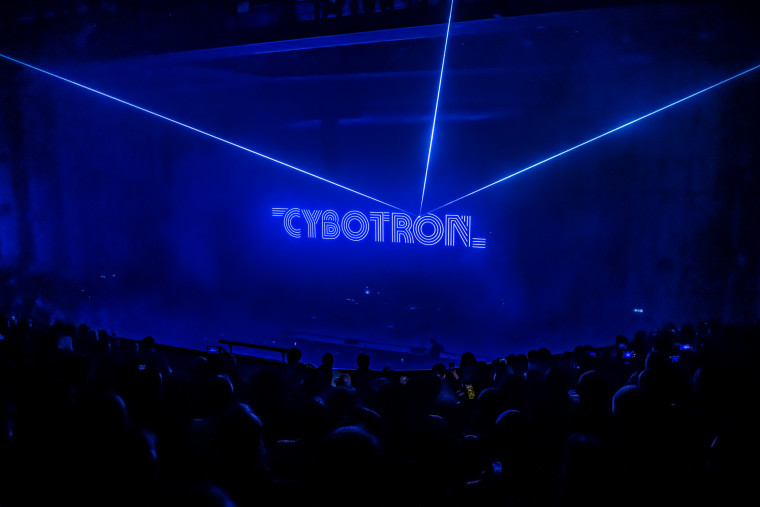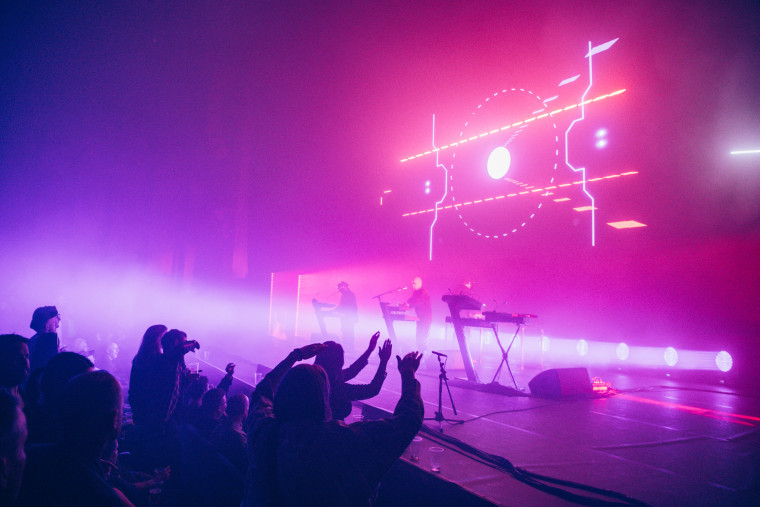 While audiences in America were slow to recognize the revolutionary new sounds coming out of Detroit during that era, the Cybotron records that made it to Europe and the UK had a staggering effect. In cities like Berlin which underwent similarly massive regenerations abandoned industrial spaces and albums shipped from the US-inspired further explorations of the burgeoning genre, stripping down techno to its most minimal and adding a woozy dub timbre. "I would even go so far as to say that in the beginning of the nineties, all the important records came from [Detroit], from Underground Resistance to Juan and so many other artists," German Dub Techno Pioneer and Basic Channel co-founder Moritz Von Oswald told Electronic Beats in 2013.

Despite all their influence Cybotron, which disbanded in 1985 as Atkins pursued deeper electronic sounds under his Model 500 alias, never played a single live show. Taking the stage for the first time in April at London's Barbican with a new cast of collaborators Atkins filled this gap in techno's history, his performance at Dekmantel will be a continuation of this cardinal tour. "There's a sense of relief that the show is as much about the eternal verities of the dancefloor as about high conceptualism or museum-piece reverence," critic Joe Muggs wrote for the Guardian of the Barbican show. "There's an enormous sense of celebration that this collision of black American and European culture is still so viable and valid. But mostly, it's just one big, disreputable, hi-tech party."

While at first listen the repetitive drive of techno and raw expressionism of spiritual jazz might seem like natural opposites, but the two are joined by their ability to awaken a sense of freedom in listeners. Techno's home in raves created hedonistic spaces of escape for its fans, and spiritual jazz allowed its devotees to travel beyond their earthly surroundings and explore new astral planes. So whether you're looking to dance or stare deep into the eyes of the universe, the Opening Concert is sure to be a refuge from daily mundanities performed by two artists who forever changed the status quo of their respective crafts.
Ticket to both concerts are still available via this link