Dekmantel and Is Burning talk about joining forces and their mutual love to drive electronic music forward, while paying respect to the past.
Dekmantel and Is Burning have history. They share an important memory in former legendary nightspot Trouw, when they celebrated a mutual love for electronic music together during Dekmantel Festival's wrap party in 2014, also the year that Is Burning was launched. Almost five years later, Is Burning and Dekmantel join forces again for 2019's edition. Both Dutch organizations will be bringing people with a variety of tastes and backgrounds together during the first weekend of August at De Marktkantine (on Sunday August 4), when local Pride celebrations transform the streets of Amsterdam into a festivity that intersects the party happening in the Bos.
Dekmantel's Melisa Cenik (25) and Is Burning co-founder Carlos Valdes (37) got together to talk about their collaboration and waltz through some nostalgic memories.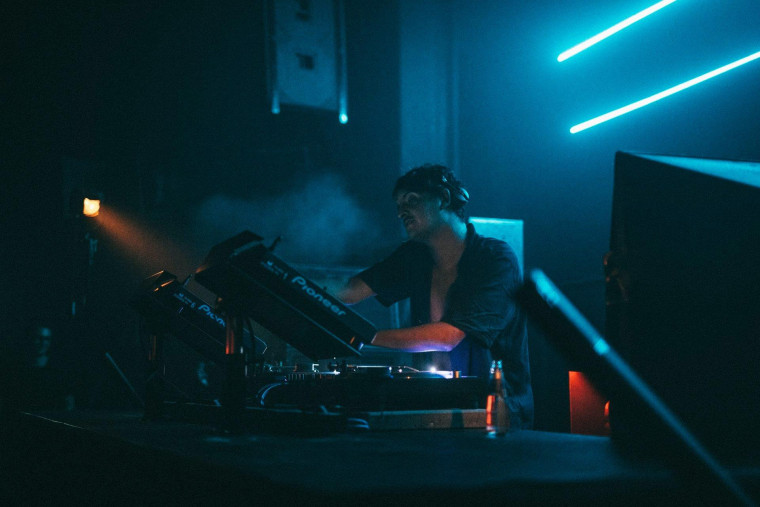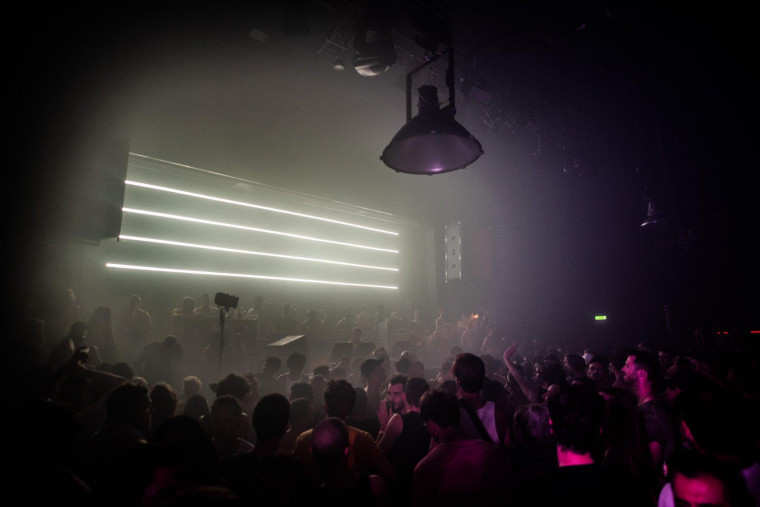 "It felt very natural for us [Dekmantel] to put hands together with Is Burning after we had such a memorable night at former club Trouw in 2014. Back then, Trouw was hosting Dekmantel's closing party upstairs while Is Burning was throwing a party in De Verdieping, the basement of the club. We all remember dancing until Monday morning and having the whole team of both organizations on the dance floor as well," Melisa told me. "Besides the memories that we share, it is a very logical step to collaborate with Is Burning as the Amsterdam Pride celebrations take place at the same time as Dekmantel Festival in the first weekend of August. We want to celebrate together on a weekend that is important for both Dekmantel and Is Burning."
Carlos Valdes has been thinking about joining forces since the last time. "Our mutual love for electronic music is a great opportunity to bring people together and celebrate during Pride. There are folks who want to go to Amsterdam Pride celebrations and end their weekend at Dekmantel or the other way around and go to Dekmantel before they attend Pride. Looking back at our previous collaboration in Trouw five years ago, I realize that I have been dreaming about doing it over for a while," Carlos said.
The history of club culture's queer roots goes way back. Dance music that founded today's electronic music scenes was born in marginalized communities, including the LGBTQI+ community and specifically the LGBTQI+ community of color, in the past century. Queer spaces nurtured electronic music first, helping the LGBTQI+ community enjoy a sense of freedom on the dance floor, making the history of the electronic music scene and the history of LGBTQI+ communities inseparable.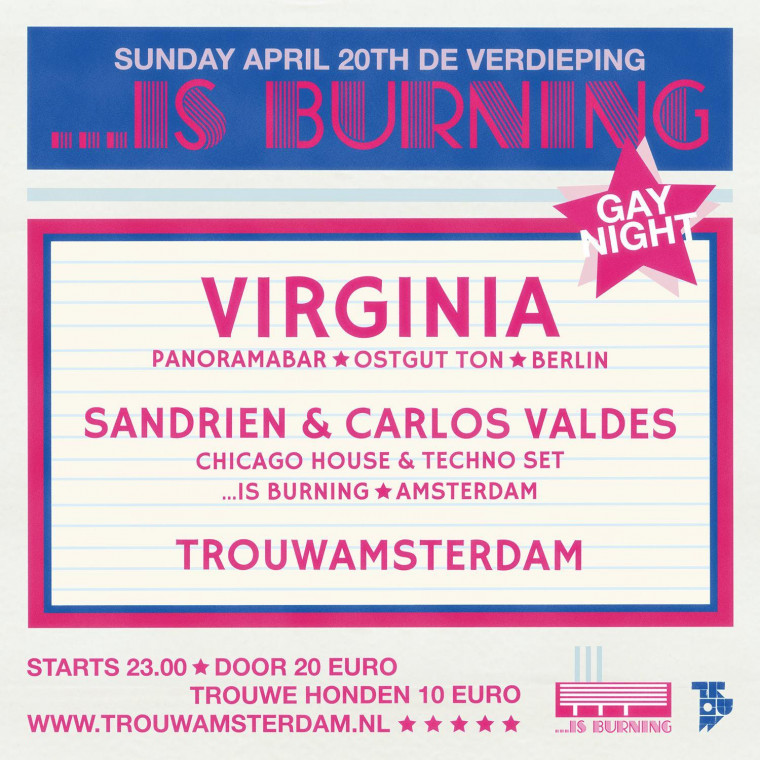 Although the electronic music scene was born in the LGBTQI+ community, the connection between both scenes in Amsterdam was diluted for a while. "When Sandrien, my co-founder, and me started Is Burning in 2014, we noticed that there weren't parties in Amsterdam connecting the LGBTQI+ community with electronic music like it used to be before. Back then there were mostly queer parties that emphasized on getting laid or commercial pop music," Carlos told me. "That is why we wanted to offer the local LGBTQI+ community a series of events with electronic music and the right atmosphere, like before. Nowadays, we have frequent LGBTQI+ visitors that have been coming to our electronic music parties for over 5 years. At the same time, we don't seek to reject anyone – everybody is welcome to come dance with us and we don't have a strict door policy based on identity. We only reject people with malicious intent. We're inclusive, but never exclusive."

Is Burning's vision on nightlife seems to be in line with Dekmantel's. Melisa: "Our Dekmantel parties and events are for everyone; that's our philosophy. I think bringing like-minded people together in general is a good thing, because it creates a space one feels comfortable in. Our crowd is not specifically straight nor queer; we attract a mixed audience that enjoys electronic music in its widest sense. We want to organize events and festivals where music is being enjoyed in an atmosphere that feels right for everyone. Is Burning sure does too with the things they've been pushing over the years."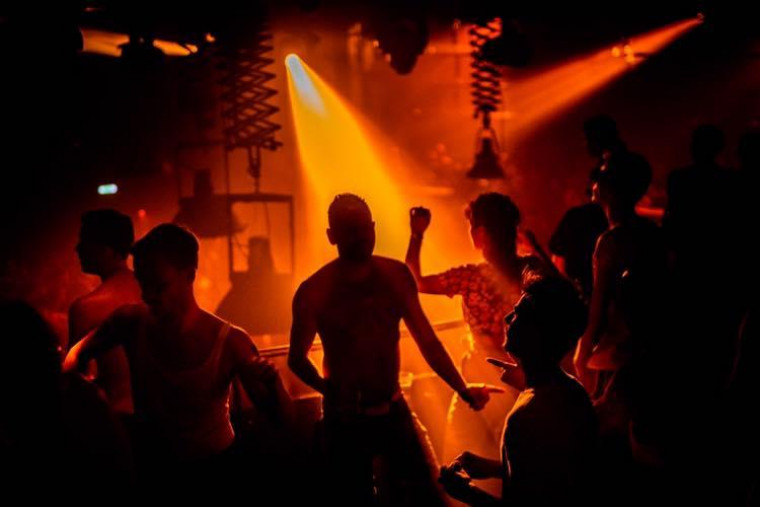 Melisa says the Dekmantel crowd has remained loyal over the years, even as musical trends mutate, invert and accelerate. "Seeing Helena Hauff, who for a long time was known predominantly by a small group of underground music fans, headlining major festivals now is an example of the change that is happening in the electronic music world. Nowadays, I feel like the crowd is more very educated when it comes to electronic music and open to be exposed to different music styles. That makes it a very exciting time for festivals and clubs."
According to Carlos, Amsterdam's nightlife is going back into the past – and that is not a bad thing. "If I think back to the late 90s in Amsterdam, it has always been a natural thing to attract a mixed crowd. House music was definitely the dominant music genre bringing different groups together on the dance floor. Queer and straight people started separating more and more after major clubs like RoXY closed. Nowadays, I feel like Amsterdam is going back to like how it used to be; music lovers with different backgrounds coming together to dance regardless of their identity."


With Dekmantel and Is Burning joining forces, the first weekend of August promises to hark back to a time wherein the flags of queer culture and electronic music are flown simultaneously. Carlos: "I find it valuable that both Is Burning and Dekmantel mark Amsterdam in a weekend where people come from everywhere in the world to party with us and show our visitors what inclusivity and our mutual love for electronic music really means. Joining forces has a positive outcome for everybody."