There's some serious music broadcasting going down this weekend. As we did over the past few weeks, we're presenting another new batch of streaming recommendations to sort you out for the weekend.
With United We Stream AMS, NTS' Remote Utopias (ft. everyone from Dean Blunt to Erykah Badu), Isolation Rave II with (Intergalactic Gary, Oberman & more), The Bunker NY (with Tin Man & Mike Servito), and RE:VIVE (with Nadia Struiwigh & Laura Agnusdei), there's some pretty amazing streams to tune into this weekend. Find out about all of these below.

United We Stream Amsterdam
The international initiative of United We Stream is now fully taking off in Amsterdam: a collaborative effort by the local night mayor together with clubs, media and other people involved in the city's electronic music scene. Four days a week, for four weeks long, it will stream DJ sets, performances and interviews from the wide range of artists the Dutch capital offers, with donations going to the artists and venues in need. With streams from venues like Sexyland and Radion kicking things off this weekend and one hosted by De School coming up next week, there's plenty to look forward to. Find out more here.
Remote Utopias by NTS
This is a big one: NTS Radio is hosting Remote Utopias tomorrow. The 24-hour radio show spans two live channels and an impressive line-up, with Four Tet, DJ Python, Palms Trax, Omar S, John T. Gast and others to look forward to, as well as Erykah Badu, JPEGMAFIA, Yves Tumor and Dean Blunt. The whole thing kicks off this Saturday at 9am BST over at the NTS website, with donations going to The Global FoodBanking Network.
Animistic Beliefs, Intergalactic Gary and more for Isolation Rave
Another stellar streaming event is Isolation Stream, going down as we speak. After earlier succesful editions, this one features some stars of the Dutch West Coast sound. At the time we're posting this overview, you can still catch an hour of the great Pasiphae — with Spekki Webu, Nous'Klaer's Oberman, the hardware virtuosi Animistic Beliefs and more to look forward to later. Tune in here.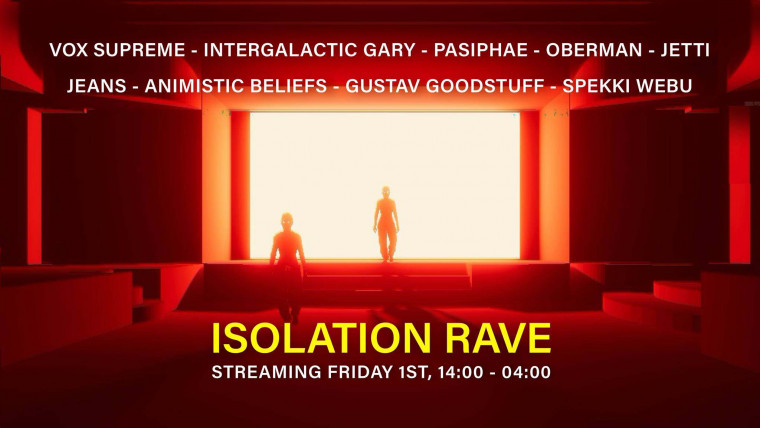 RE:VIVE with Laura Agnusdei & Nadia Struiwigh
RE:VIVE, our collaborating partner of the Scores records on our label, is hosting virtual sound designs workshops together with the SAE Institute Amsterdam. This weekend they have Rotterdam's Nadia Struiwigh lined up to share her insights on sound design, as well as composer/saxophonist Laura Agnusdei, who will elaborate on how to compose a film score. Taking place Saturday 12:00 CET, you can sign up here.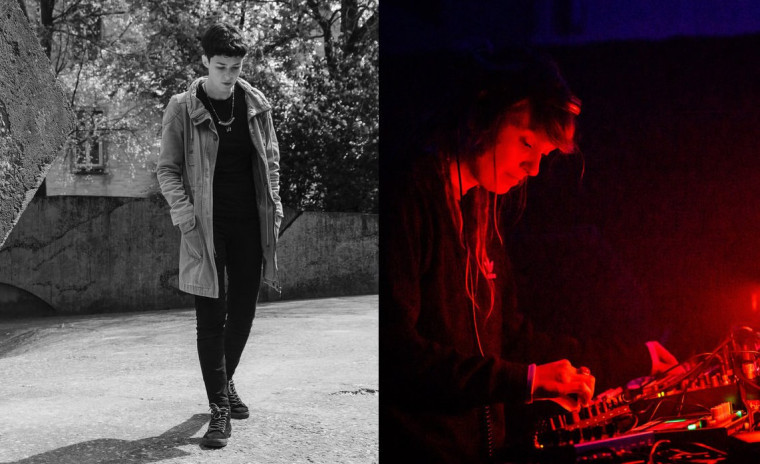 Mike Servito and Tin Man for The Bunker
With New York's The Bunker being closed for time being, the nightclub is now broadcasting a series of livestreams with some of the great artists affiliated to them. There's two nights of action this weekend: tomorrow it's acid wizard Tin Man and LDY OSC from 3 pm till 11 pm, and Mike Servito takes over on Sunday from 9pm till 3am (both CEST). You can tune in over here