Welcome to our liveblog! A full-blown feed of our entire event, updated throughout the 10 days of Dekmantel Connects. A chance for you to keep track of what's happening at the moment, with photos, videos, background info and live updates. For more practical information and timetables, check out our program page or the info page. For any assistance, email us at [email protected]. For now, stay tuned!
Saturday 19 December - 23:50
This was a Saturday to remember
This was a Saturday to remember: two informative and essential panels, one breakneck b2b set, and a perfectly-poised radio takeover. Thanks to everyone sharing their time with us today. We'll be up bright and early tomorrow for a Dekmantel Connects Sunday special – until then!
Saturday 19 December - 23:30
Photo gallery: Nymfo & Rachel Green
Two of The Netherland's finest soundsystem-shakers, wheeling freely through the 140-160bpm realm: Nymfo and Rachel Green were in the pocket tonight for their head-to-head set. What a blast.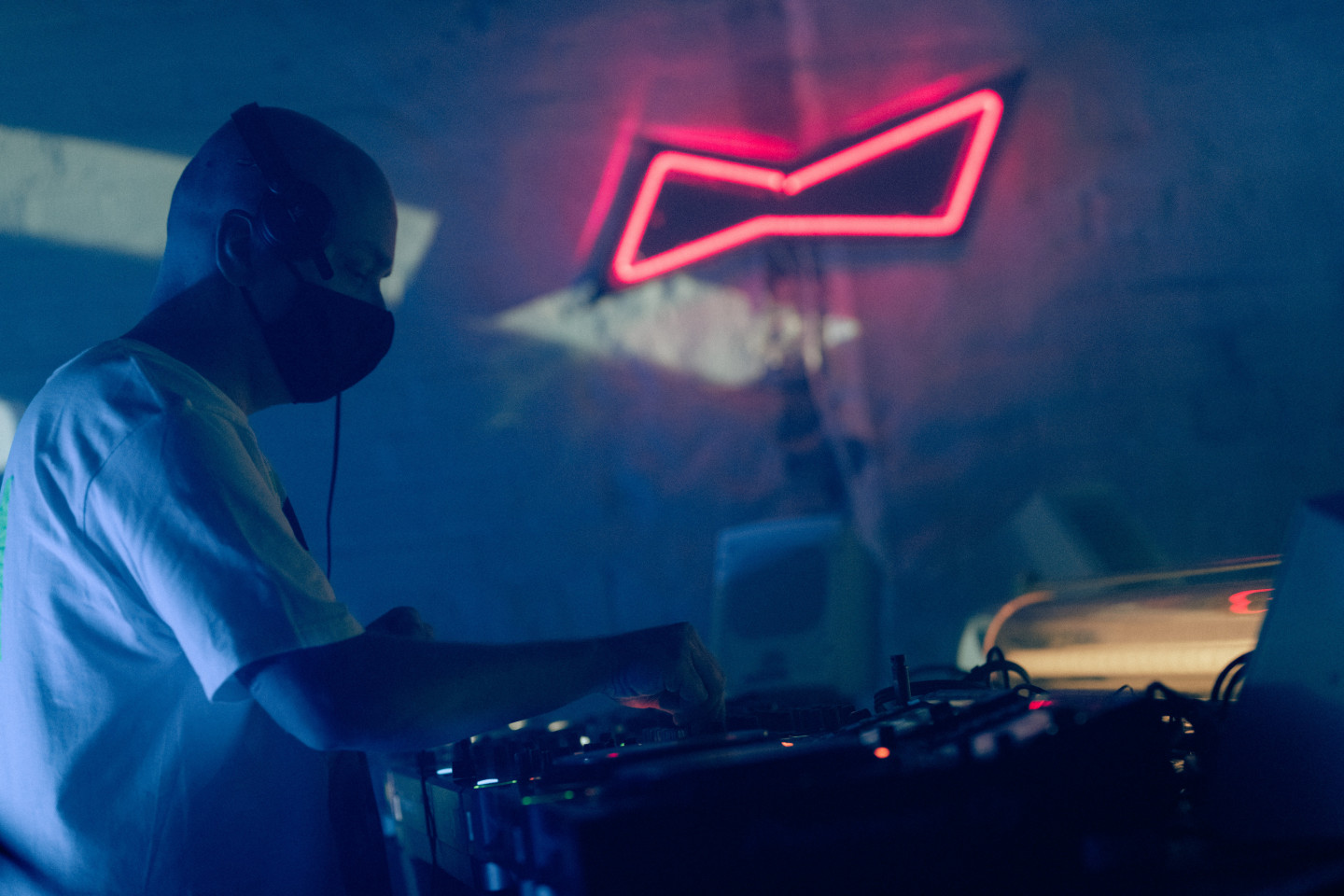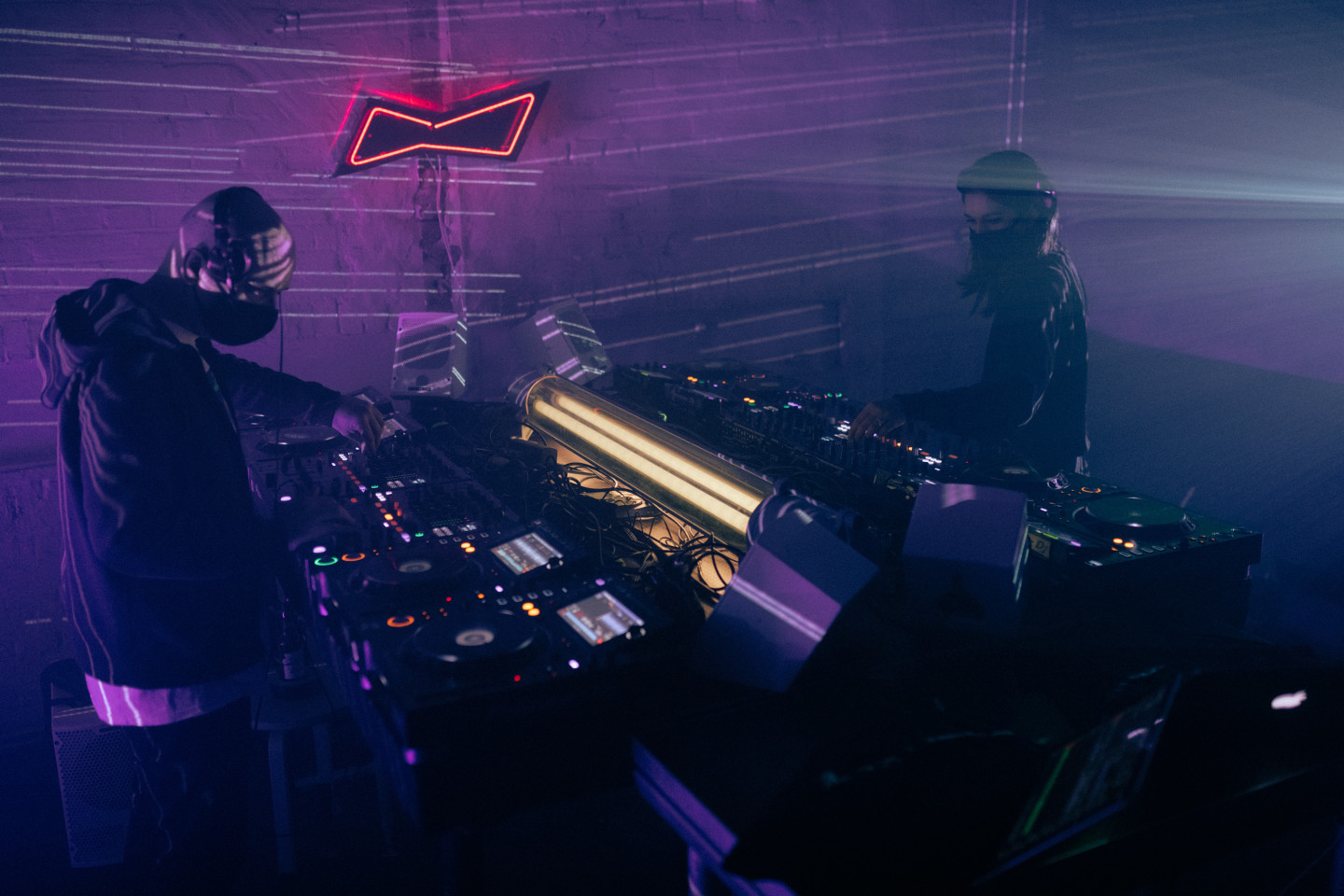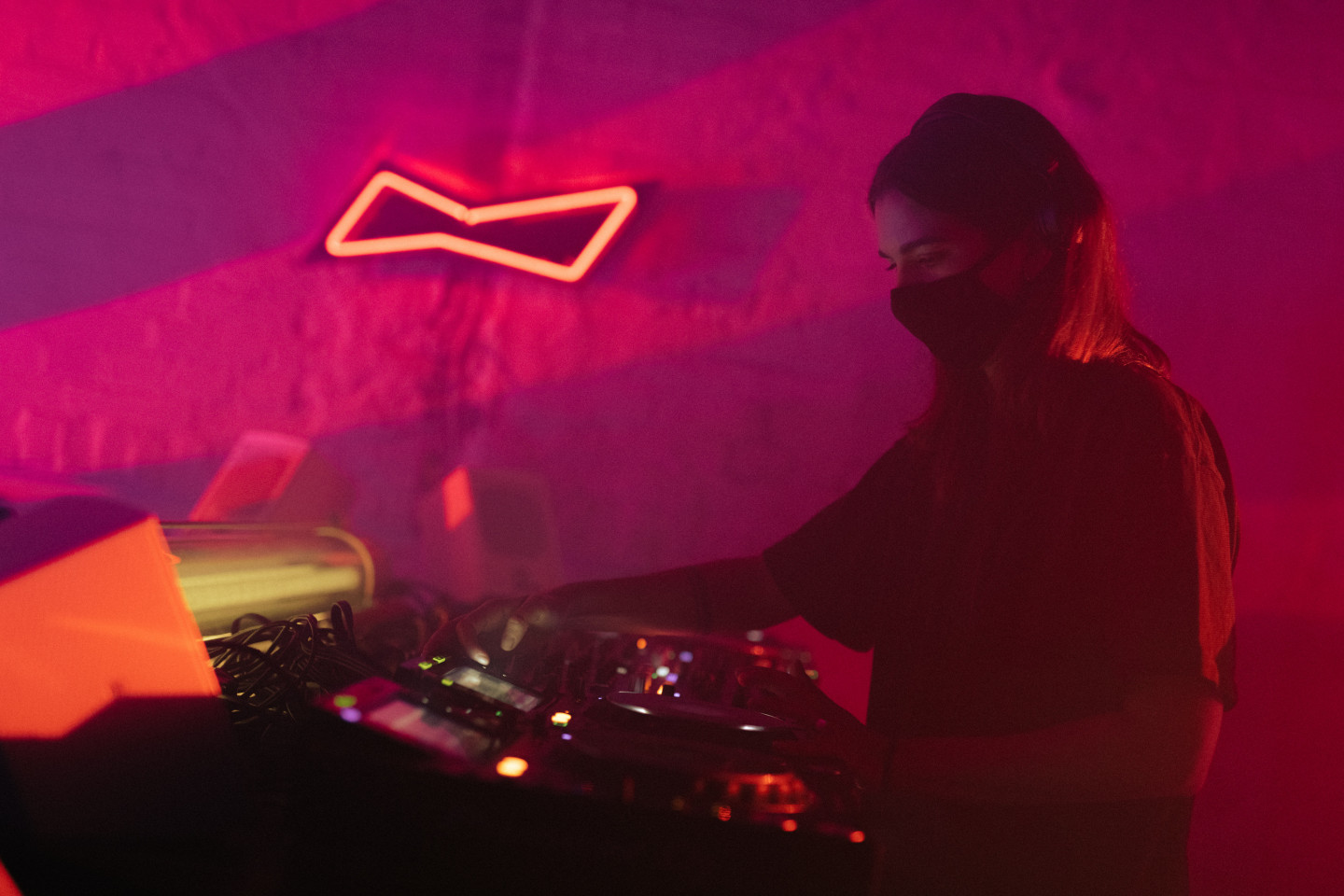 Saturday 19 December - 22:30
Introducing: Nymfo & Rachel Green
With more than a decade of experience under his belt, Nymfo is no less than a Dutch drum and bass legend. After making his entrance to the scene in 2007 alongside Icicle on Kasra's Critical Recordings, he has been dishing out a steady stream of standout releases on labels such Dispatch, Samurai, and Klute's Commercial Suicide. The recent Sting Blade EP on Metalheadz features 3024's boss Martyn, his fellow Red Zone affiliate who back then went by Pan. From 1996 to 2007 they brought the likes of Doc Scott and Breakage to their far-reaching drum & bass parties in Eindhoven, paving the way for the genre to firmly establish itself in the city's electronic music scene. Nymfo's sound can be described as robust, techno-tinged dancefloor drum & bass. He says it best himself: "My DJ style is the same as my productions: it has to roll like crazy! The basis is formed by the deep bass lines, which are reminiscent of the old Bristol period when Roni Size and Krust broke through. I mainly go for depth."


Add another local UK school alumnus to the equation and you've got a recipe for a hard-hitting bass-heavy head-banging b2b session. She has been recently making waves with her everything-goes breaks-driven sets and a debut release on her own DIY label as Zohar. But don't mistake her for a newcomer – she and her Rachel Green alias go way back. Brought up on hip hop, dubstep, and funk, she started mixing records when she was 19 and has been constantly evolving her sound ever since. That is also why she felt the need to explore a wider range of genres with a new moniker that would have no expectations attached to it. "It's not always about making people dance as hard as possible; I also wanted or needed to express something – and I had this feeling I couldn't fully do that," she explains in her conversation with Dekmantel. But for this anticipated b2b with Nymfo, she will go back to her roots again as Rachel Green - into the UK-inspired high-tempo bassy territories. We better start dusting off our gun fingers for this one!

Words by Angelina Nikolayeva

Saturday 19 December - 22:00
DJ Show: Nymfo & Rachel Green
It's Saturday night, so we are turning up the heat. For our Bud NL DJ show this evening we are pitting Nymfo, one of the best drum 'n bass DJs in The Netherlands, against Rachel Green for a bass-forward, all-action head-to-head
Saturday 19 December - 21:45
Photo gallery: The Dutch music industry: what do we do next?
Where do we go from here? The words are coming out all clear: Samira Ben Messaoud has been working through the twists, turns and bends of the Dutch music industry's future with Veronique de Leon (WAS), Ghamte Schmidt (bureau punt), Jan Bouwhuis (Blip Agency) and Dekmantel's own Bert de Rooij.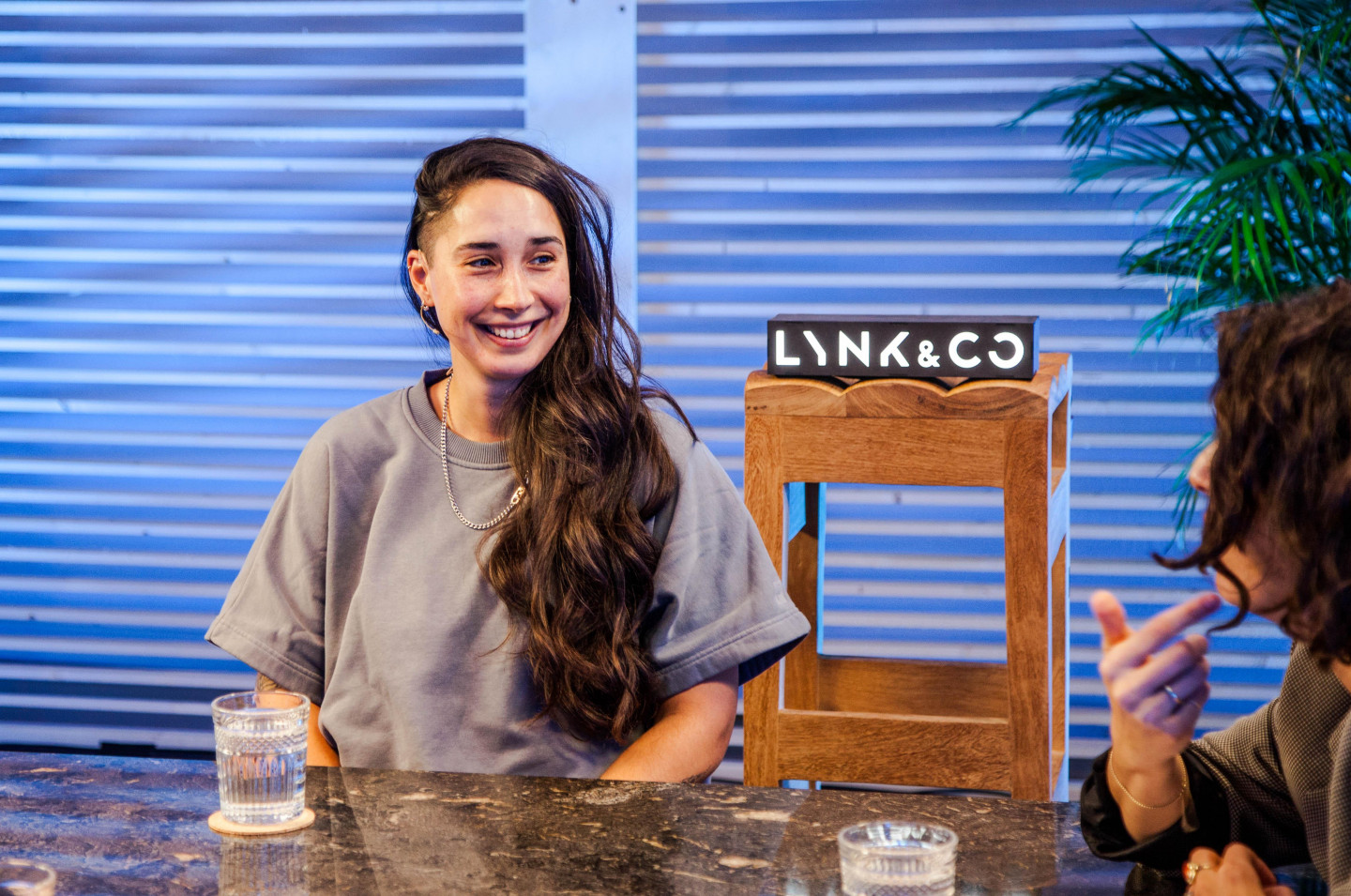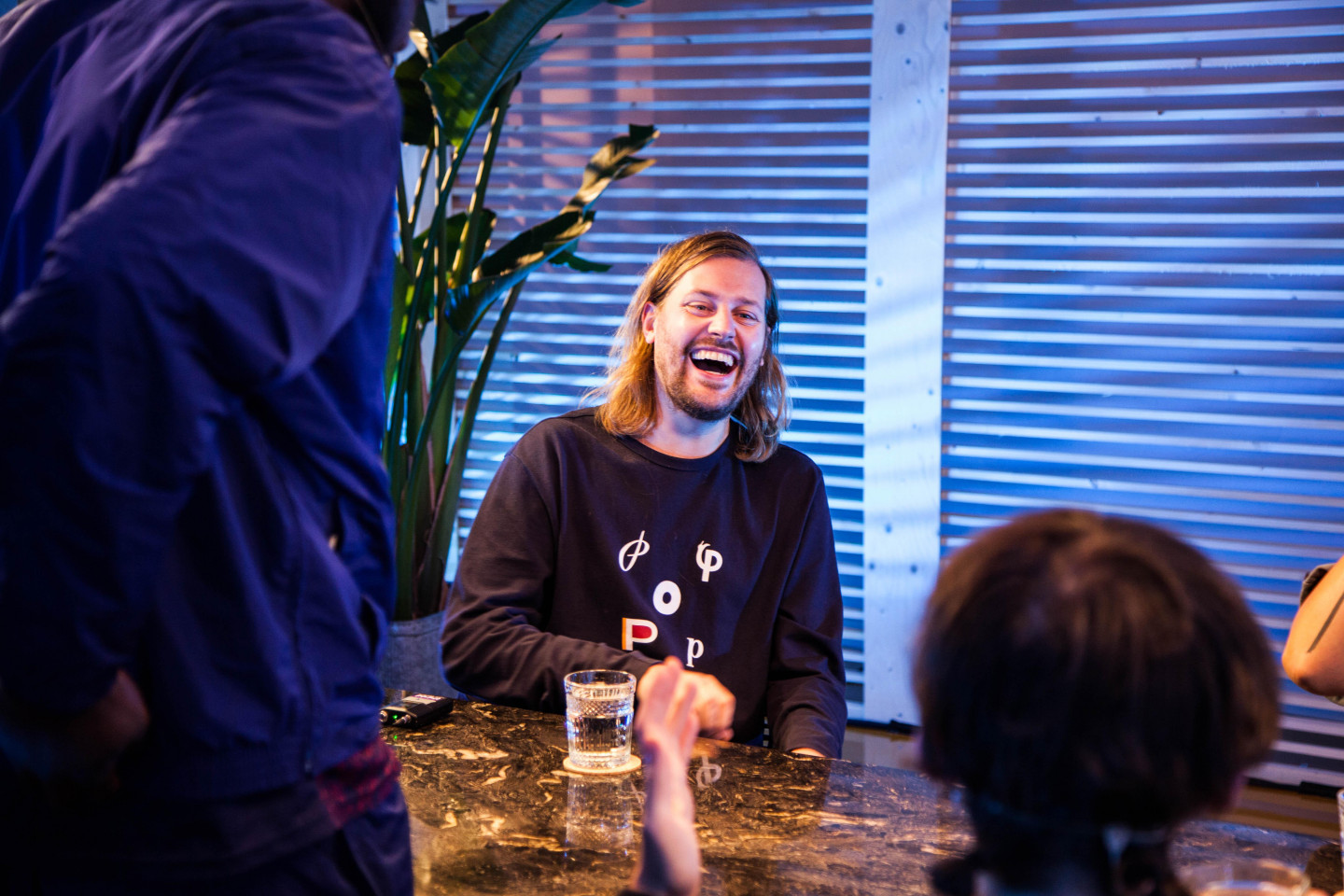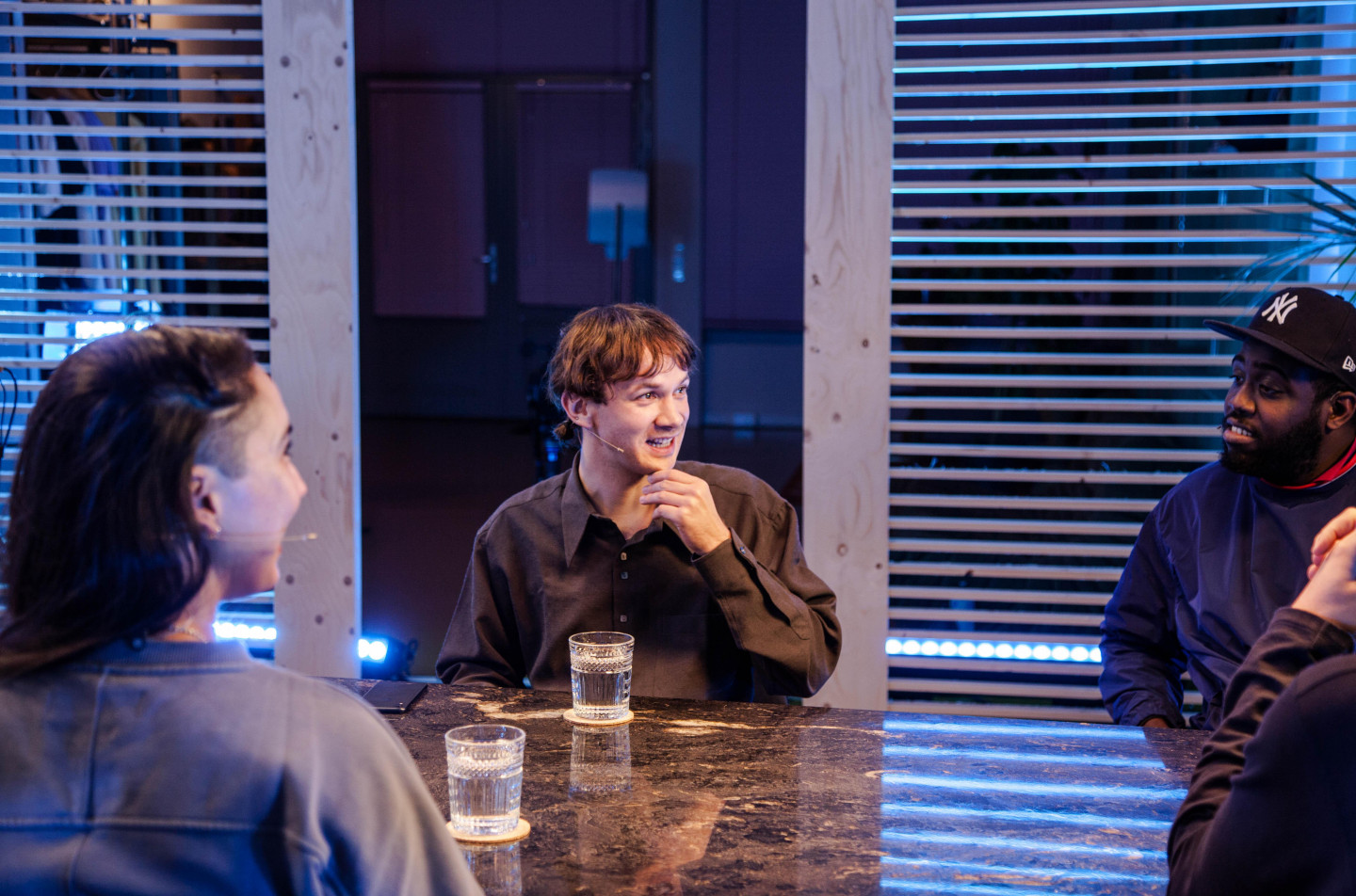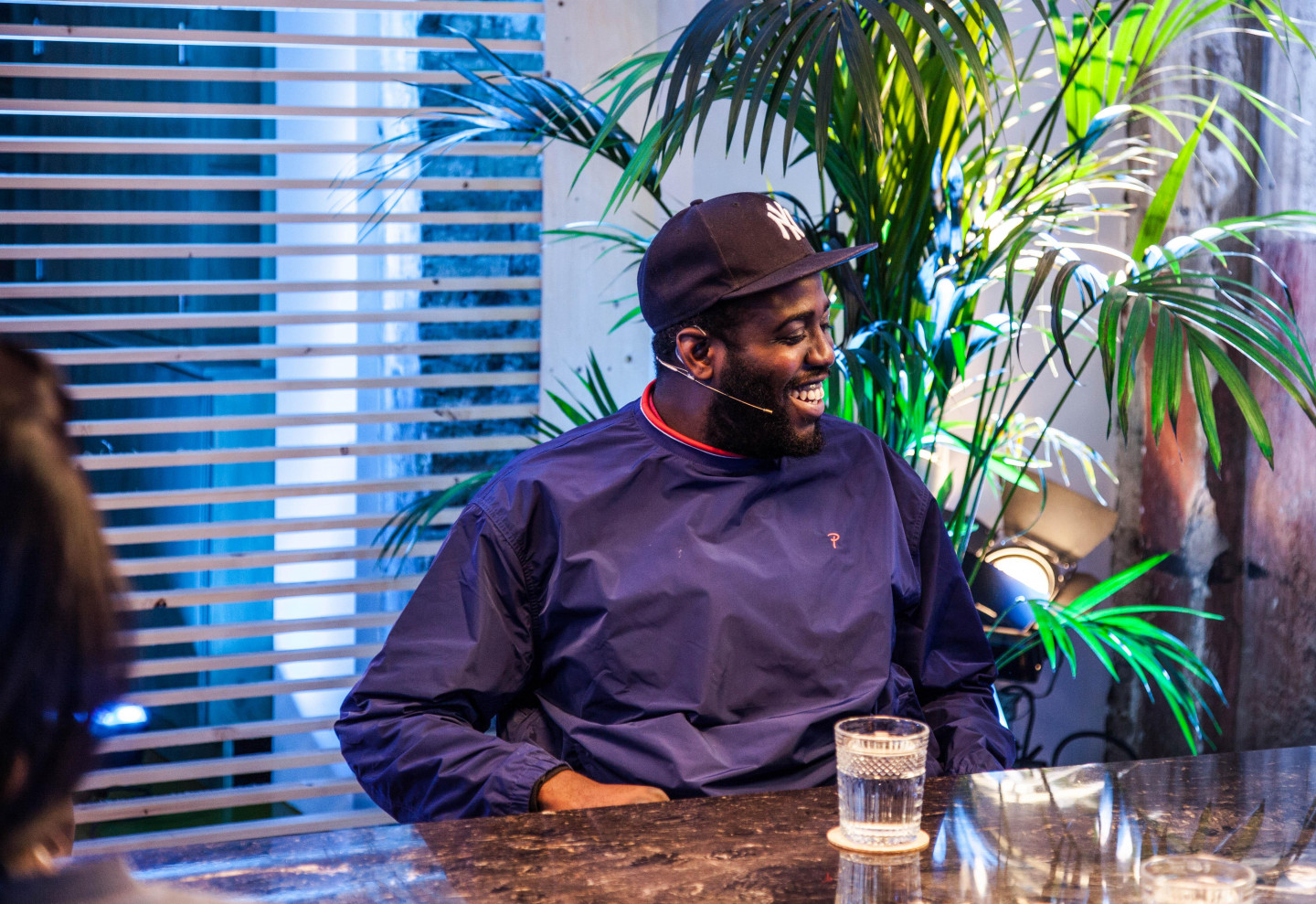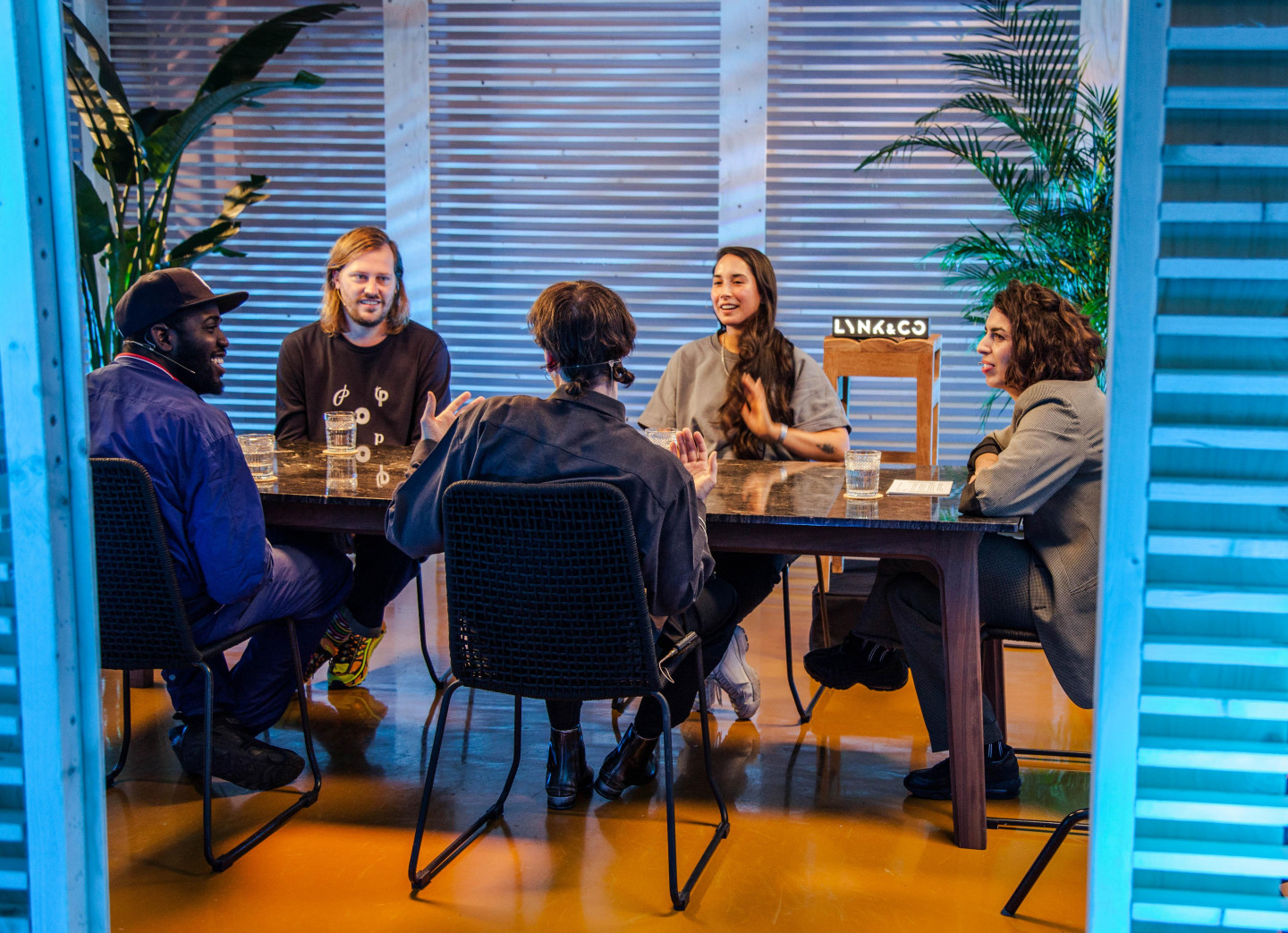 Saturday 19 December - 20:40
Panel: The Dutch music industry: what do we do next?
As 2020 grinds to an end, we're all hoping for a better 2021. But how to actually rebuild the music industry to be more equitable, sustainable and enriching? We are live for the second of our Dekmantel Connects panels, discussing exactly this from a Dutch perspective.
Saturday 19 December - 20:10
Photo gallery: How clubs and festivals influence art and culture
Some snaps from the first of our Dekmantel Connects panels today: Femke Dekker speaking with Lena Willikens, Bas van de Poel (SPACE10), Zippora Elders (Kunstfort Vijfhuizen) and Kim Tuin (Het HEM) about the intersection of festivals, art and contemporary culture.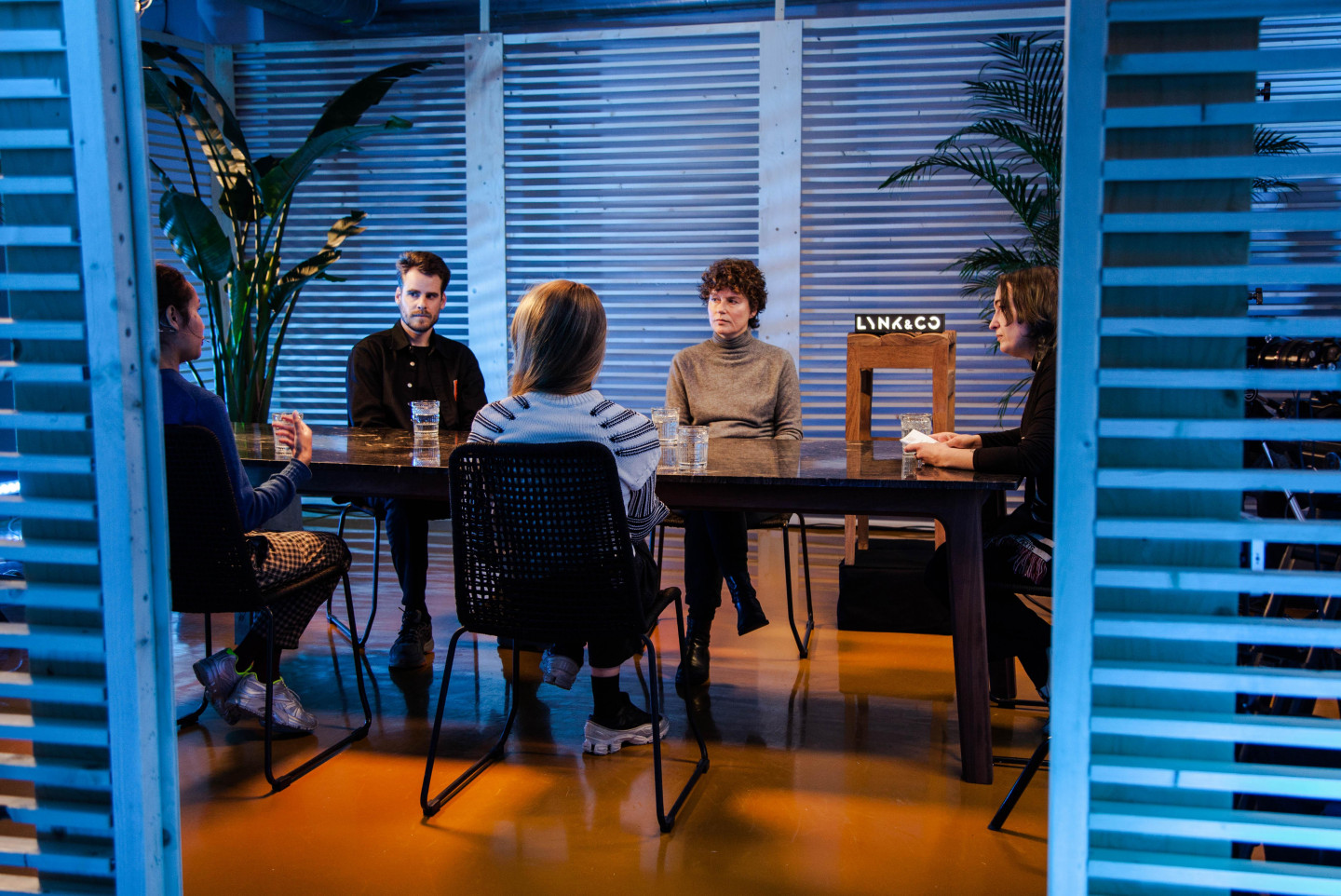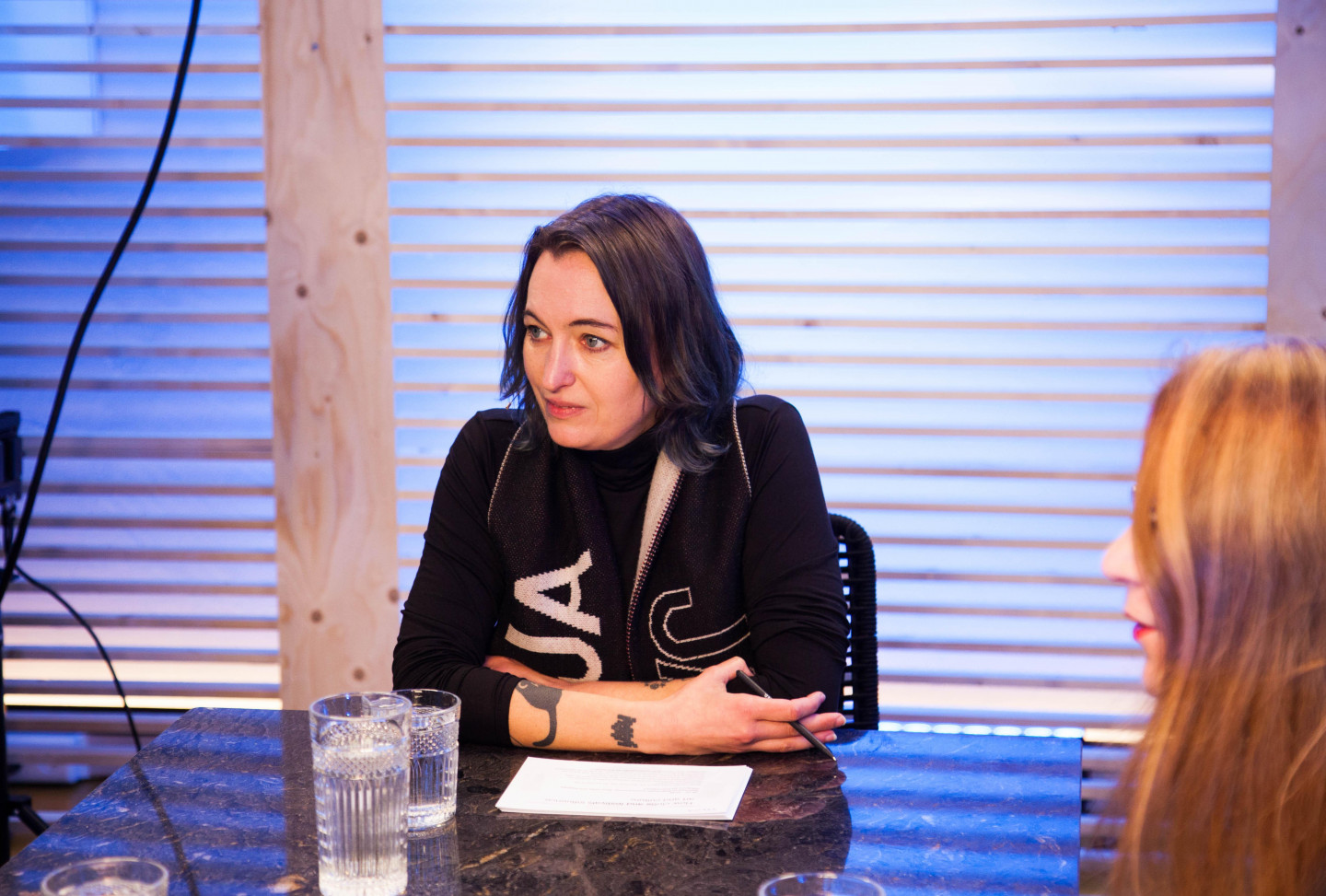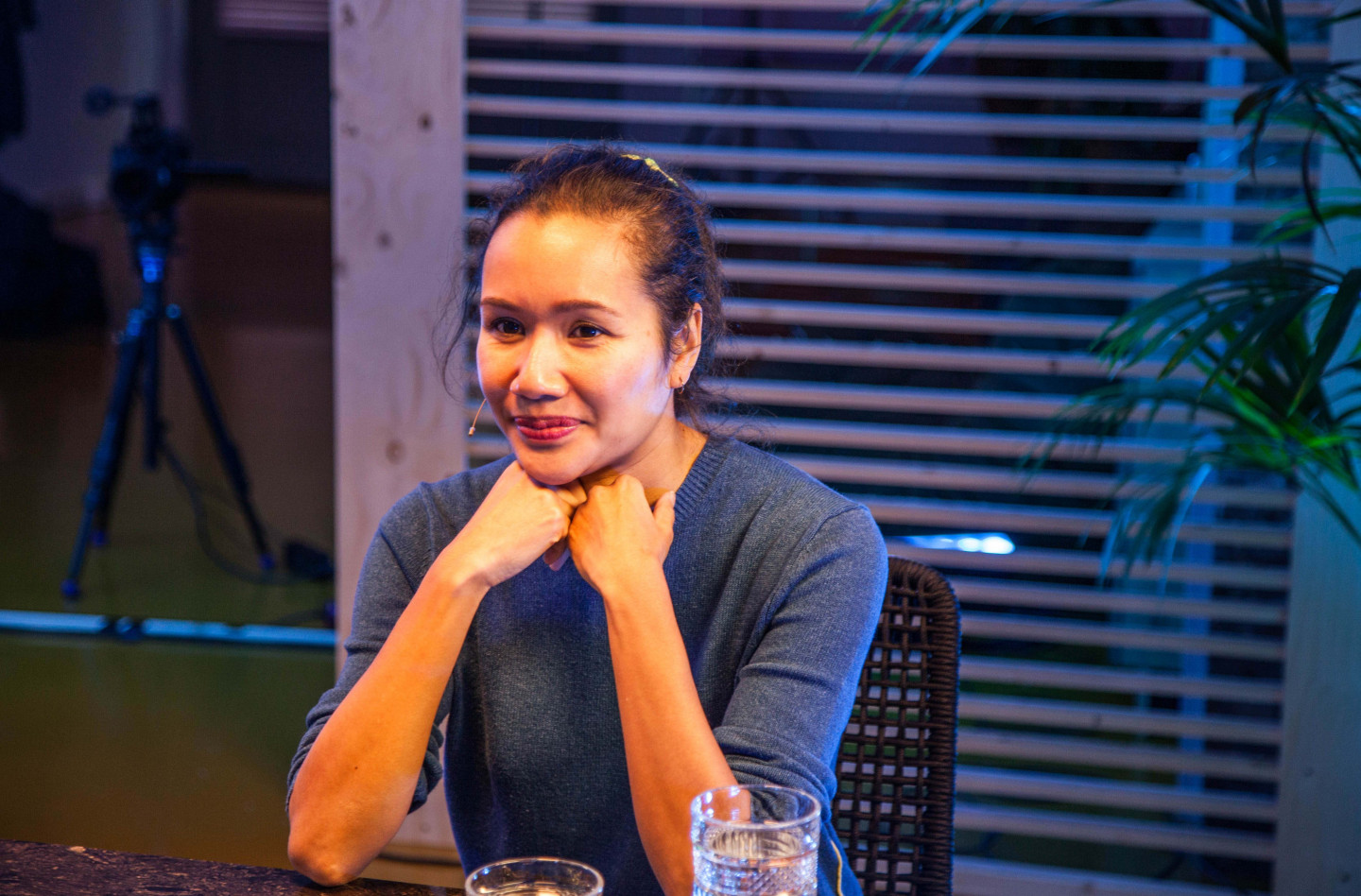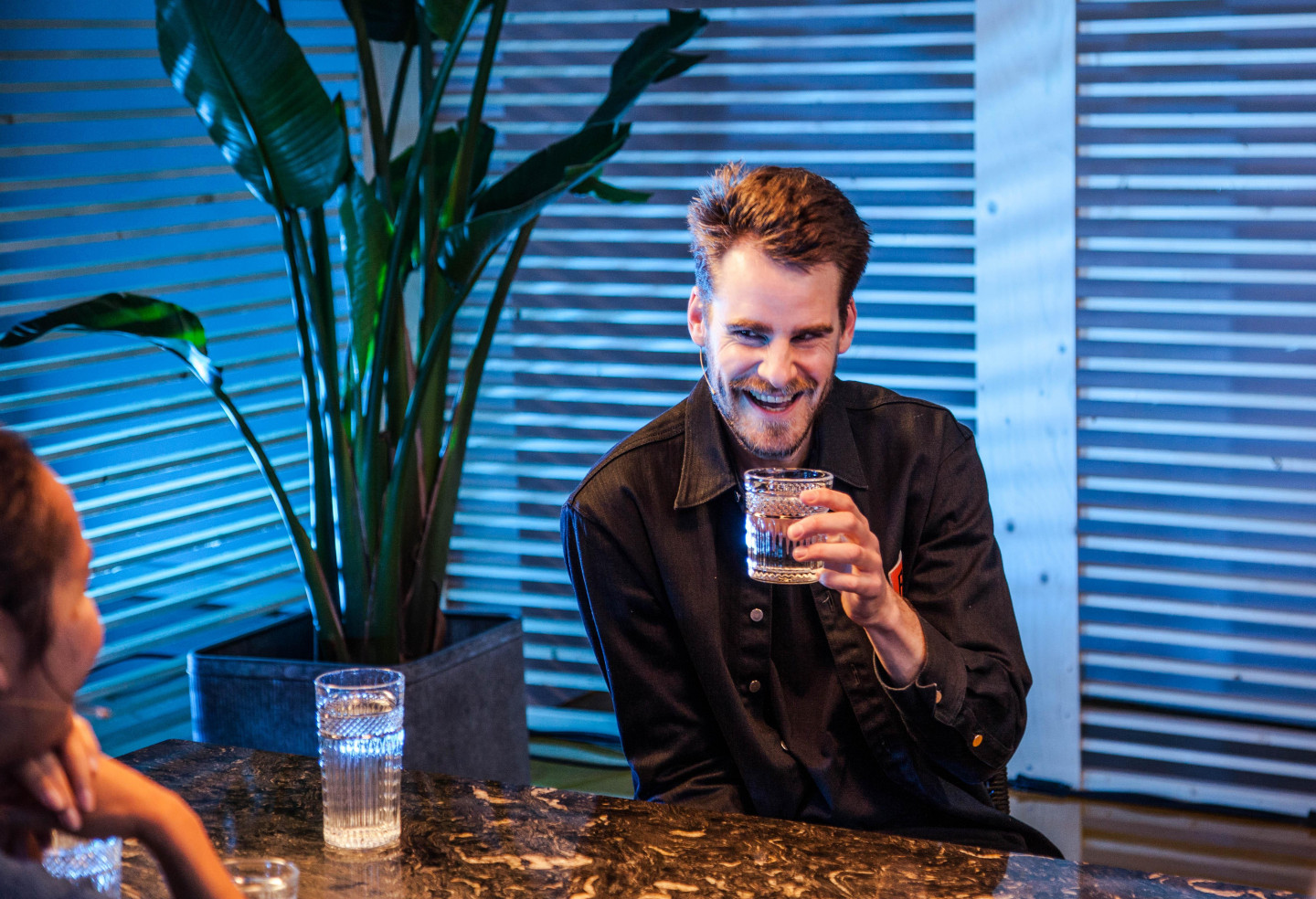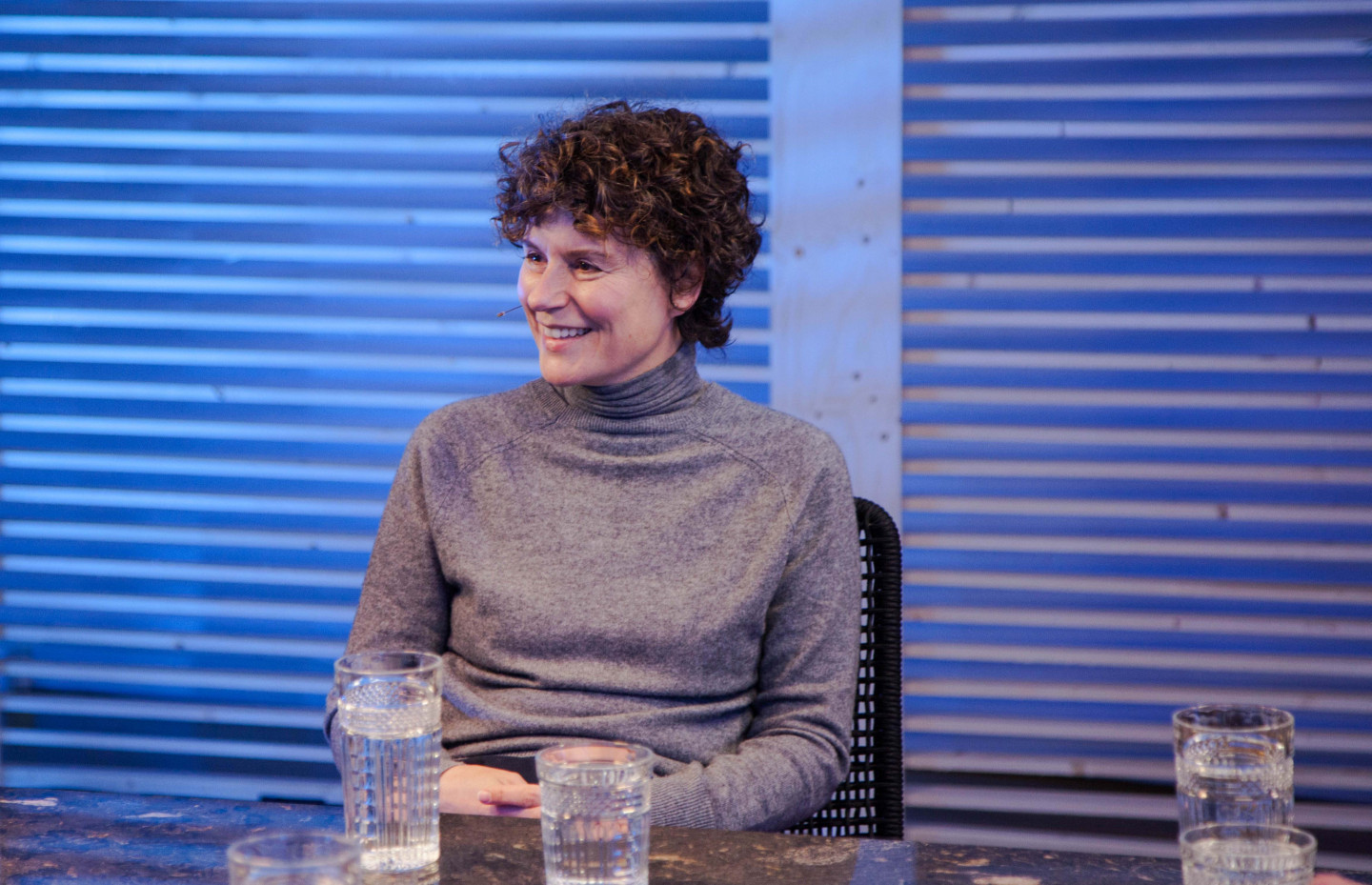 Saturday 19 December - 19:00
Panel: How clubs and festivals influence art and culture
To what extent does art have a place in physical spaces? Are musical trends influenced by festivals? Or is culture the ground from which events are sprung? All this and more is up for discussion during the first of our two Dekmantel Connects panels with Lynk&Co today.
Saturday 19 December - 18:45
Photo gallery: with team MONO on the airwaves, the hours melted away today
They began at lunch, rolled through the late afternoon, and have now arrived at the finishing line: with team MONO on the airwaves, the hours melted away today.
Thanks to Fatima Ferrari, Giaderza, Soft Break, Mo Jakob, Feurich and Charmaine for today's tunes and talk.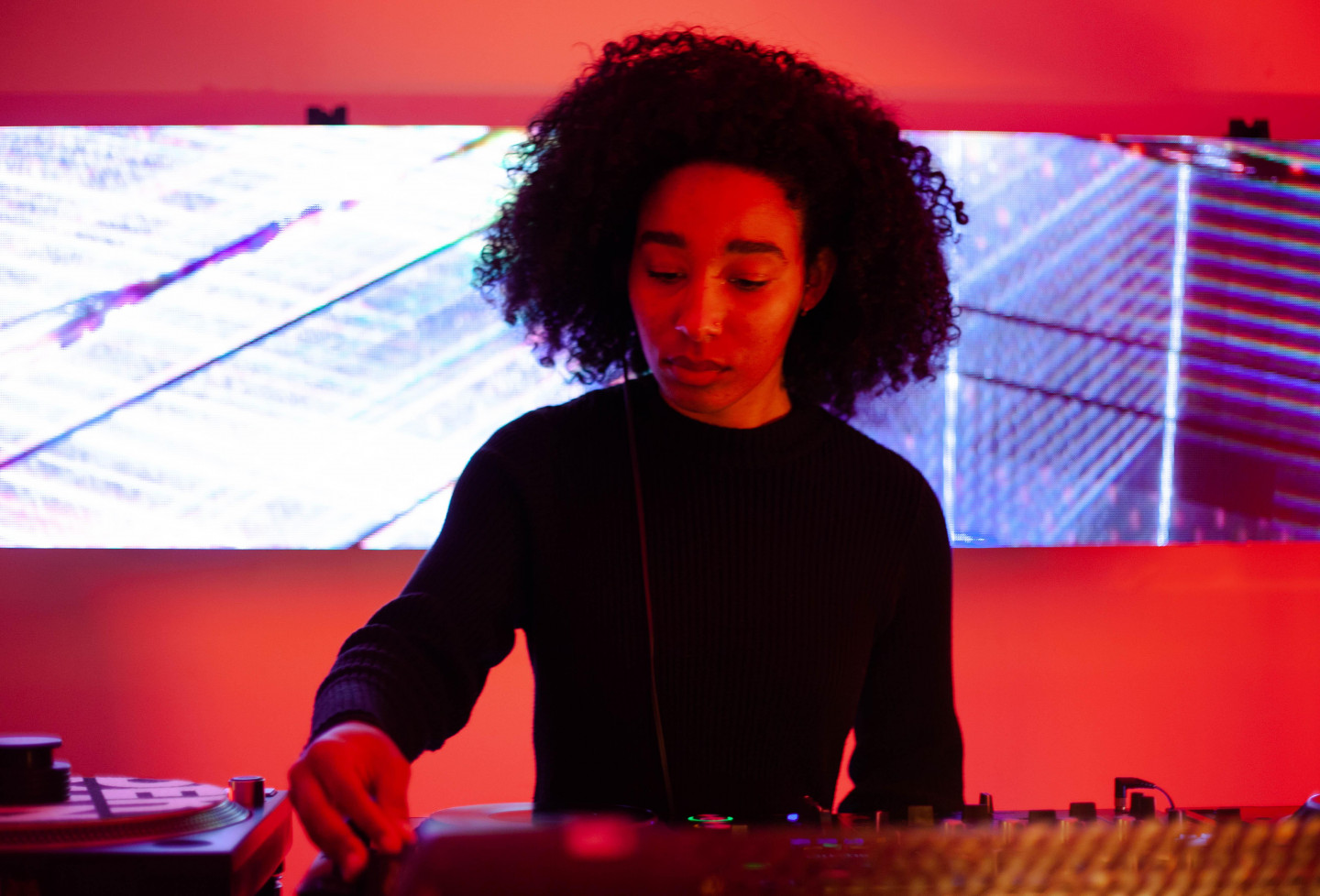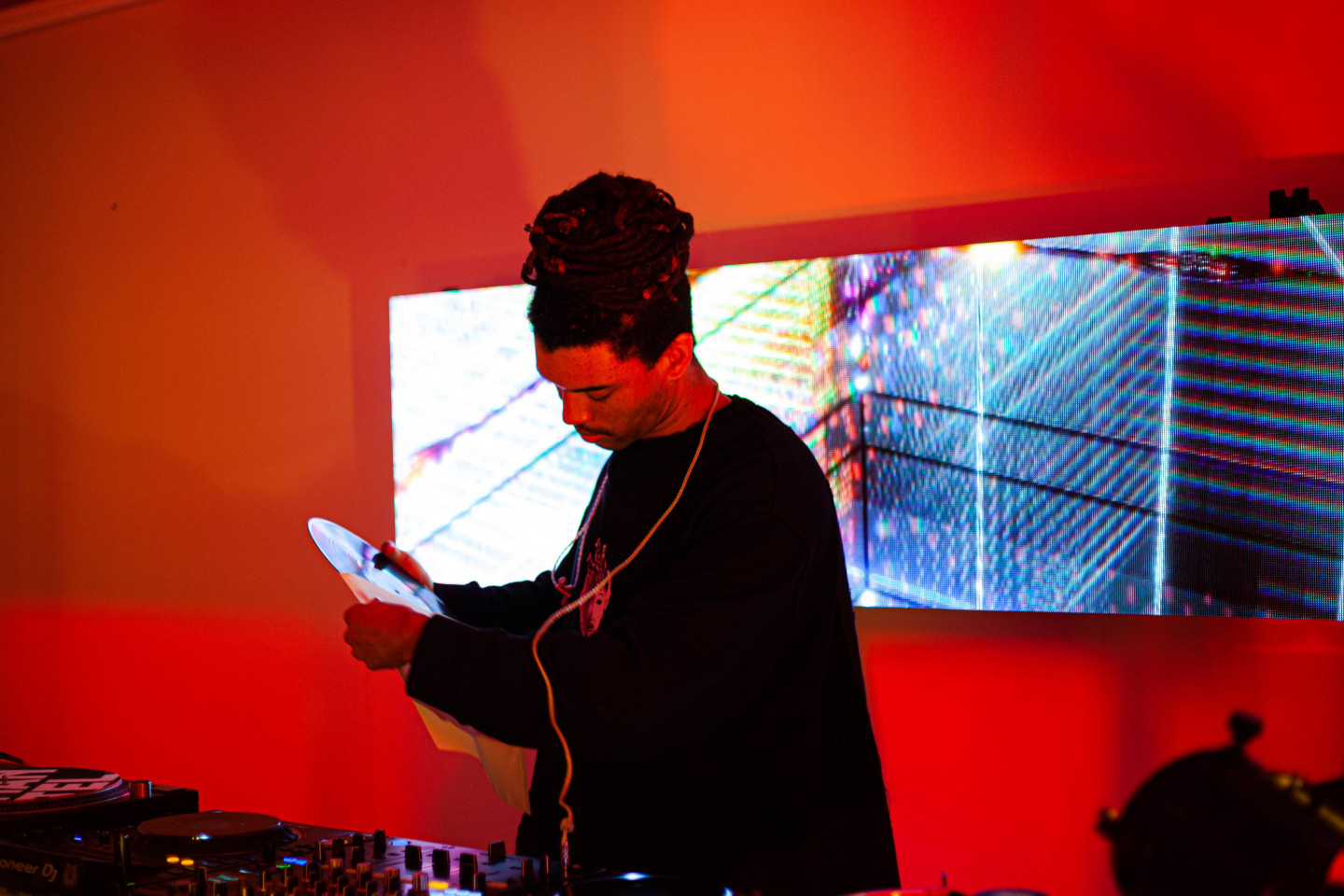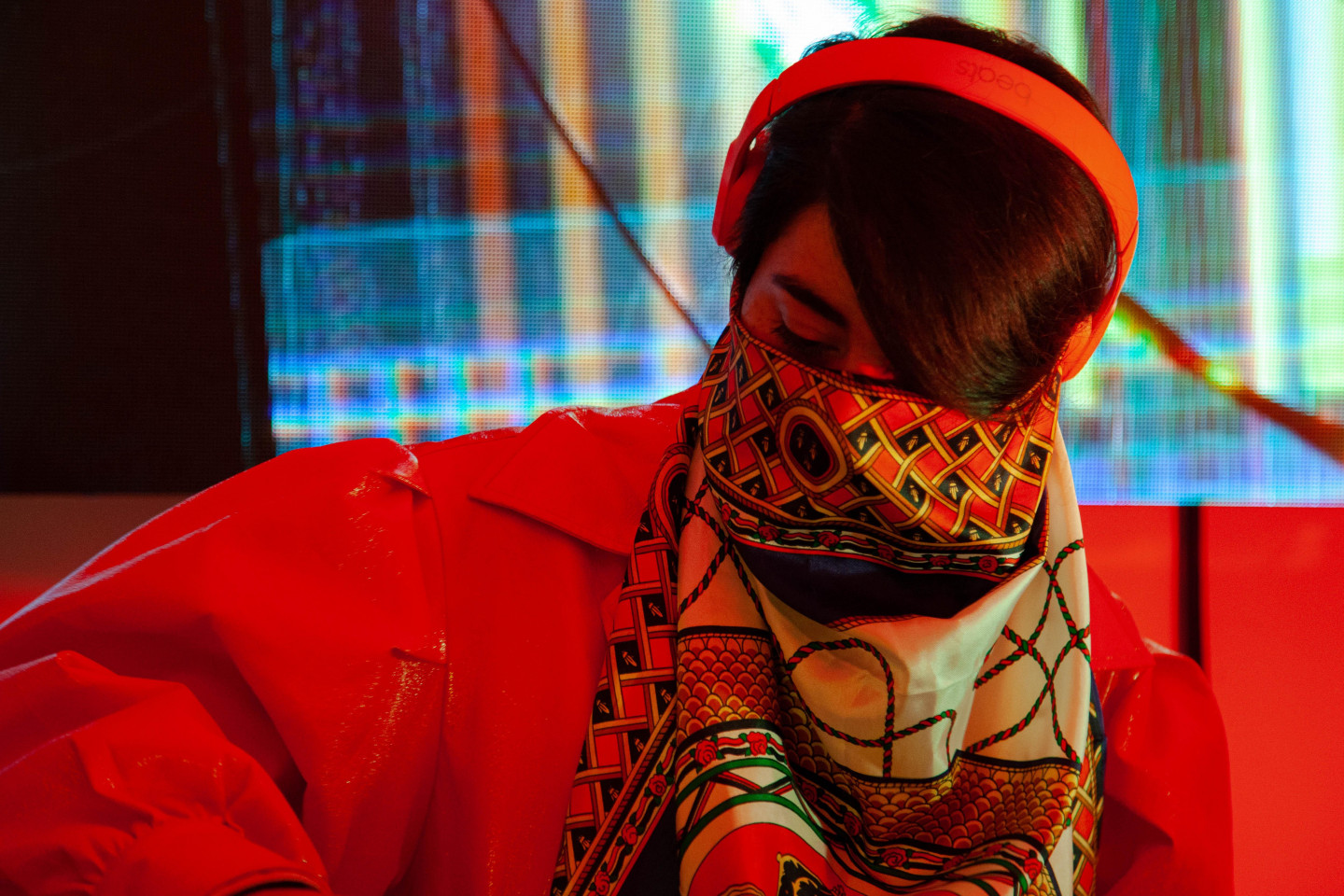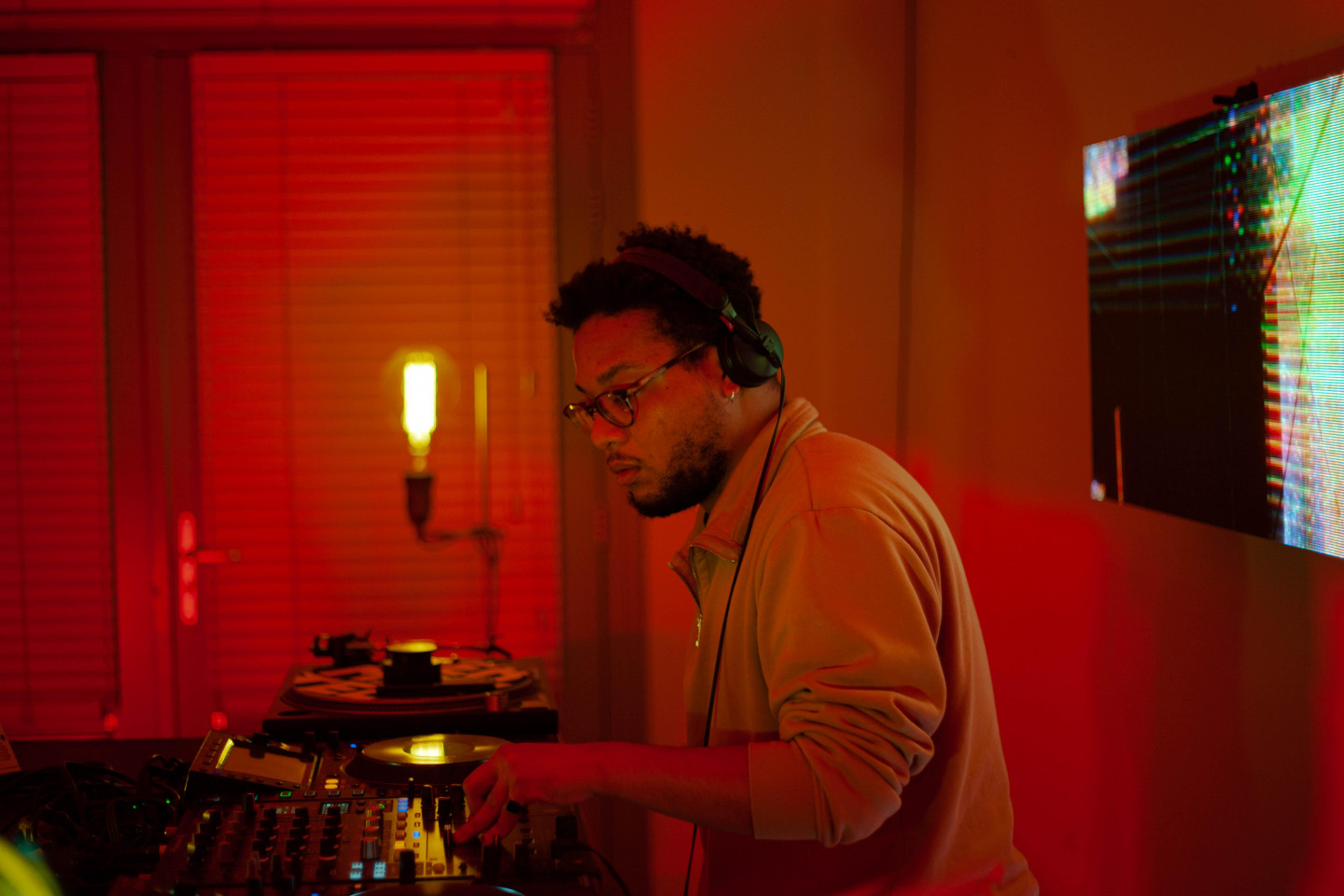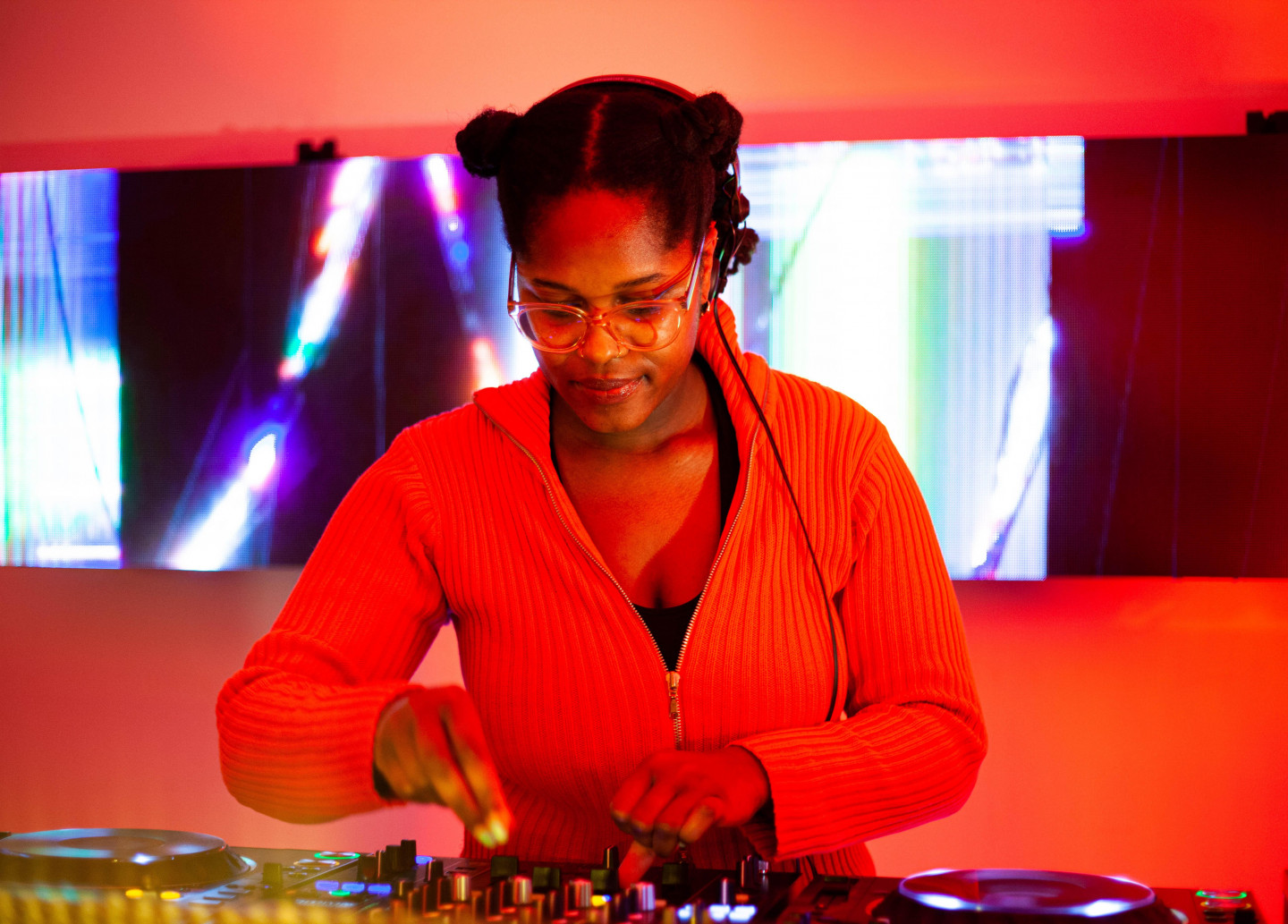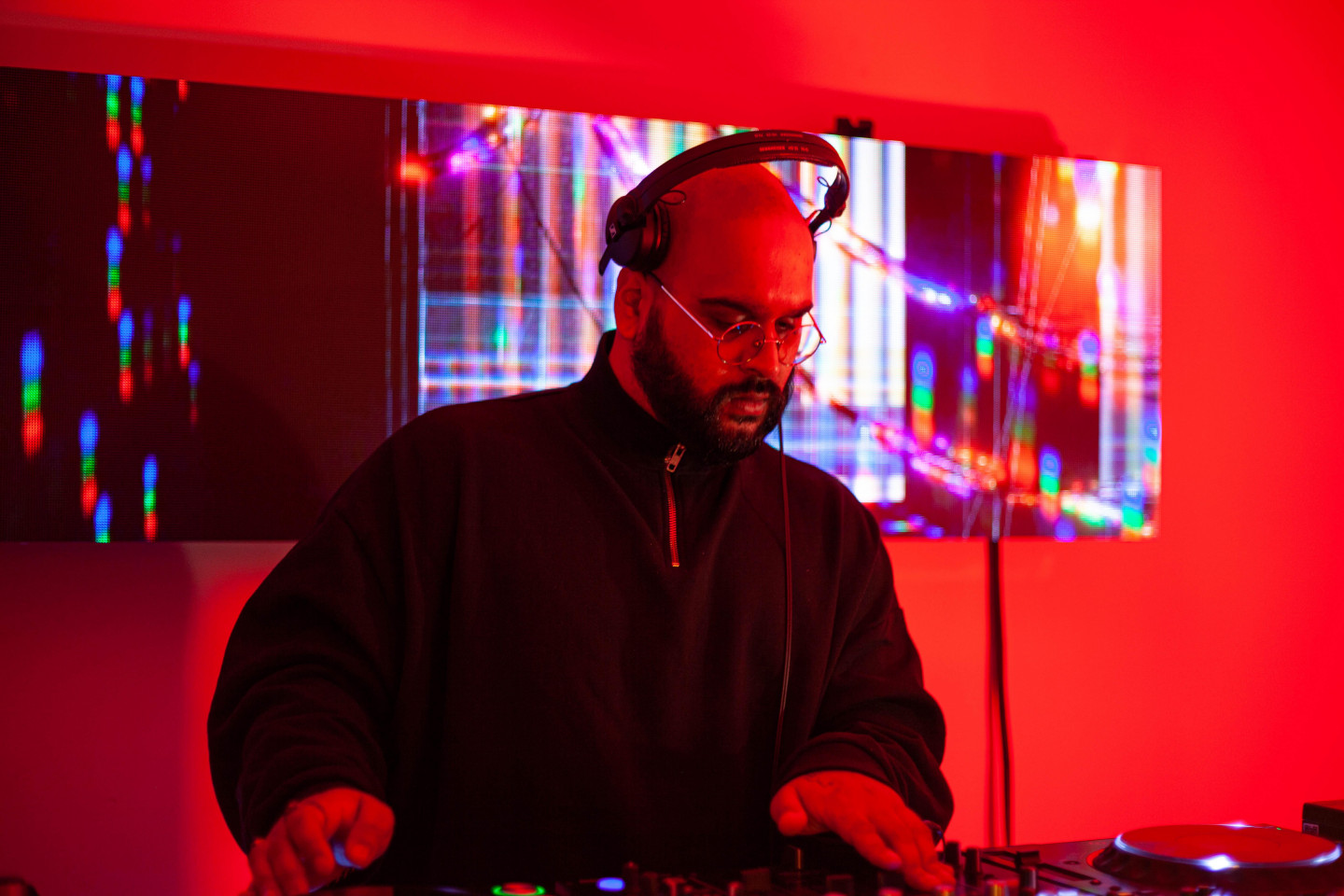 Saturday 19 December - 18:14
Now playing: U-NIQ ft. Winne, Sticks & Bianca - Kritiek (by Mo Jakob)
Saturday 19 December - 17:42
Live now: Mo Jakob
We've been blessed with a selection of amazing DJ's once again, and MONO's programmer Mo Jakob is here to wrap up the radio broadcast of the day. We couldn't thank this lovely crew enough!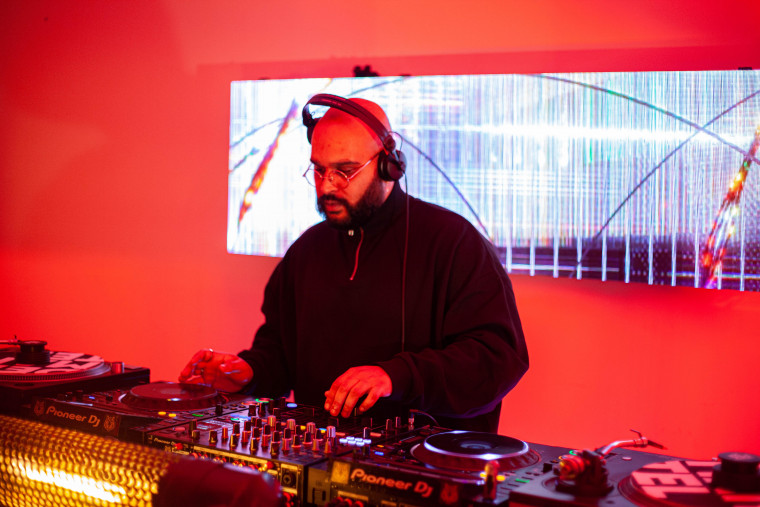 Saturday 19 December - 17:20
Now playing: Lenzman feat. Riya - Open Page (by Soft Break)
Saturday 19 December - 17:00
Live now: Soft Break
As we reach the conclusion of Saturday's Dekmantel Connects radio programming, we're beginning to tip into the faster tempos. Come get lost in the sounds of MONO's Soft Break.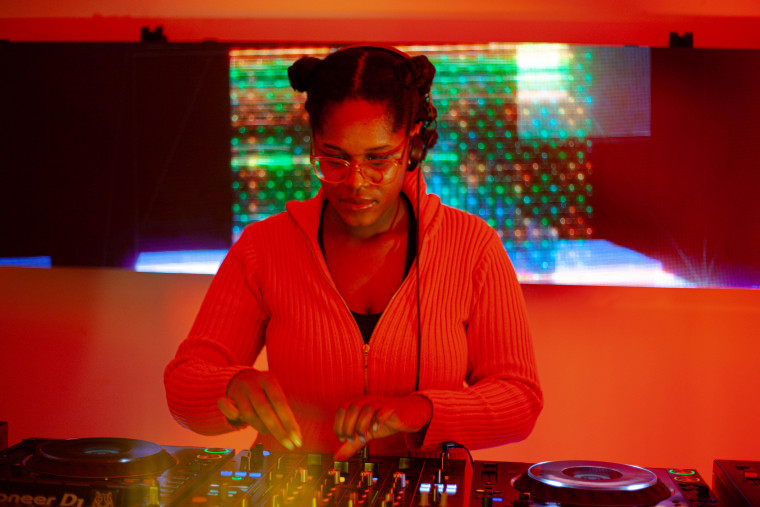 Saturday 19 December - 15:34
Live now: Giaderza
The artist formerly known as Lin Tonic is a MONO favourite who can weave dreamy downtempo soundtracks, drop club bangers that make you move or serve up super fresh trap in unique new ways. For now, he's sticking onto the first one — lock in to zone out.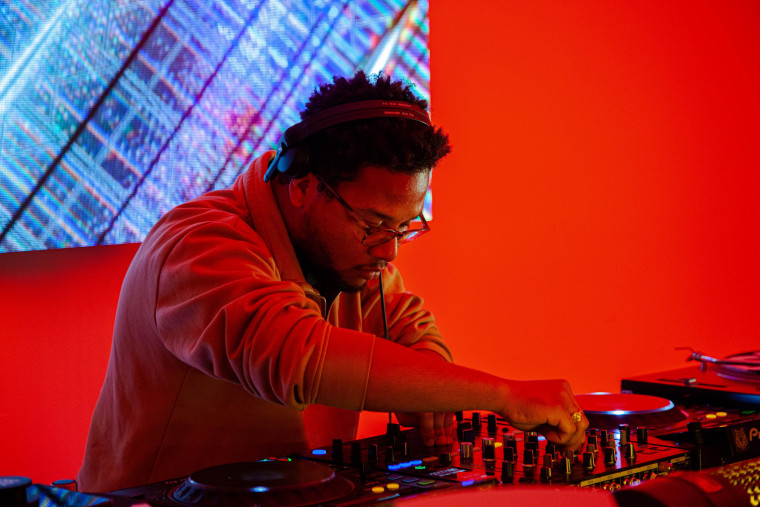 Saturday 19 December - 15:10
Now playing: Skyshaker feat. Dashaun Wesley - Walk (by Fatima Ferrari)
Saturday 19 December - 14:52
Live now: Fatima Ferrari
Fatima Ferrari, a familiar face at MONO blends unapologetic sounds that embody her cultural identity, while paying homage to her influences of club music, She will be on until 15:30, tune in!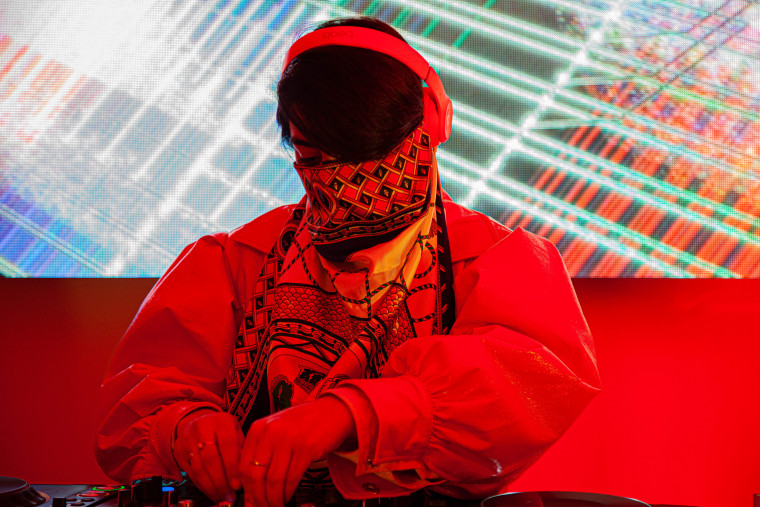 Saturday 19 December - 13:34
Live now: Feurich
Rotterdam-based Feurich has arrived and will be pushing his musical expressions in a multitude of waves. Time to lock in.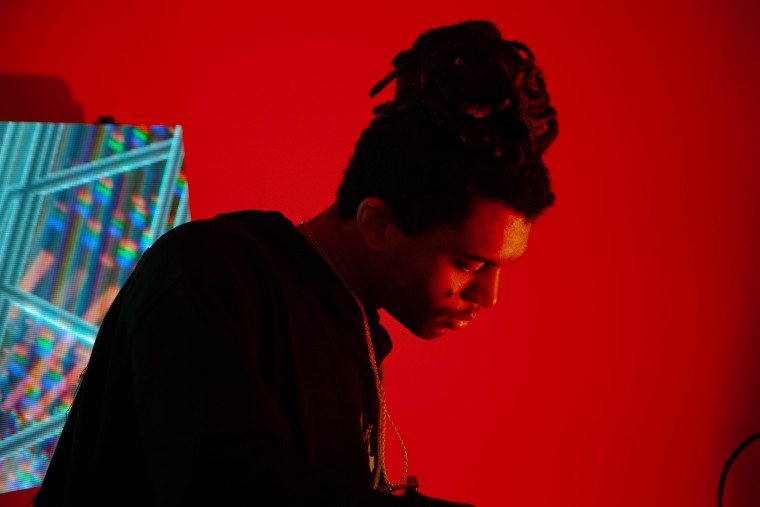 Saturday 19 December - 12:30
Live now: Charmaine
United Identities's Charmaine is the first of our radio guests today, easing into seven hours of the good stuff. Grab your stereo and turn the dial to MONO: this is a Saturday soundtrack worth your time.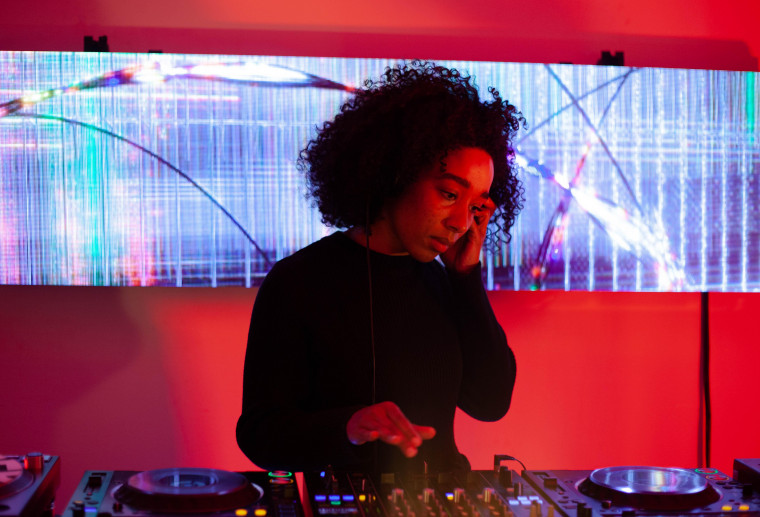 Saturday 19 December - 10:54
Get to know: MONO
As The Netherlands' second largest city, Rotterdam's nightlife has always been alluring yet somehow struggling. One of the glimmers of hope shining from the harbour city over the past years is MONO, a hidden gem in the city's cultural nightlife and one of those places that is both small-scale and intimate, yet offering the possibilities for meaningful and intercultural encounters within the realm of electronic music and beyond. They're hosting a day of radio broadcasts as part of Dekmantel Connects — featuring a talk revolving around their A(WAKE) foundation and DJ sets by Charmaine, Fatima Ferrari, Soft Break, as well as the club's programmers Giaderza and Mo Jakob.

With previous appearances by DJ Plead, RAMZi, Russell E.L. Butler, OKO DJ, Acemo, MoMA Ready and emerging local whirlwinds like Nala Brown, Arakaza and aforementioned Soft Break, MONO's musical programming is diverse yet coherent, revolving around open-minded club music in a broad sense. Reggaeton, dancehall, gqom, kuduro and experimental electronics are often heard on the same nights as house, disco and techno, defining the club's musical profile within an electrifying palette of forward thinking sounds. It's a place where everything goes, everyone comes, and where local talents and unconventional selectors are favoured over industry headliners.

This dynamic approach to music goes hand in hand with the club's infrastructure, and is what sets it apart from many of its counterparts. Set up in a single open space surrounded by large windows, the space is open, transparent and easy to enter in the most literal sense. Add low or often non-existent entrance fees and a progressive policy at the door and within its programming, and it's easy to see how MONO has become a place where everyone can feel welcome, especially those whose voices too often go unheard. Under the flag of A(WAKE), MONO hosts panel talks, readings, exhibitions, debates and other events — part of the mission set out by Shirin Mirachor, art-director of the place since early 2019: "We're a space for the in-betweeners: for people who don't want to hold on to only one identity, and want to question the status quo."

It makes MONO a place where art and politics meet, where the city's outsiders can experiment and grow, and where its culturally diverse audience can feel at home — and simultaneously get lost on its swarming, smoke-filled dancefloor just as well.

Words by Leonard van Hout
Saturday 19 December - 09:38
We promised 10 days of activity, and we meant it
Day 6 of Dekmantel Connects is upon us! Yes, we are running throughout both Saturday and Sunday: we promised 10 days of activity, and we meant it.

First up today, we have a radio takeover from Rotterdam's MONO, one of the city's finest spaces. MONO will be easing us into the weekend schedule gently before ramping up to the boisterous sounds of AMPFEMININE's Soft Break by the close. And if you'd like to find out more about the work AMPFEMININE are doing in Rotterdam, Jasmín Hoek has penned an editorial piece with last night's star Nala Brown to go into more depth on this, which will be published later on today.

In place of a live performance this evening – everybody needs a break sometimes – we have two panels. Both are essential topics to the Dekmantel universe: an investigation of the intersection between art, culture and the club-festival circuit; and a question of where the Dutch music industry goes next after 2020.

And then to round off the day, another thrilling edition of our head-to-head-not-back-to-back DJ show, this evening with Nymfo and Rachel Green pulling the tunes. A worthy way to spend Saturday overall, we hope you agree.
Saturday 19 December - 09:15
Day 6 is about to start!
Day 6 of Dekmantel Connects is upon us! Yes, we are running Saturday and Sunday — we promised 10 days of activity, and we meant it.
Up today we have a radio takeover from Rotterdam's MONO, a b2b between Nymfo and Rachel Green, and a pair of panels concerning the present state and potential future of the Dutch club, art and music culture. We begin at 12 — see you later on.