Welcome to our liveblog! A full-blown feed of our entire event, updated throughout the 10 days of Dekmantel Connects. A chance for you to keep track of what's happening at the moment, with photos, videos, background info and live updates. For more practical information and timetables, check out our program page or the info page. For any assistance, email us at [email protected]. For now, stay tuned!
Sunday 20 December - 23:15
A full week of Dekmantel Connects is done and dusted
A full week of Dekmantel Connects is done and dusted: a Monday to Sunday run of creative activity. Can you believe it's nearly Monday already....again? We can. There's 3 more days of Dekmantel Connects remaining, and we've saved some of the best for last.
Sunday 20 December - 23:00
Photo gallery: Waxfiend & Beraber
Beraber and Waxfiend stepped up to the wheels of steel this evening for their first-ever b2b. The pair pulled jam after jam after jam across two hours, touching all corners of the house and soul map. A golden session!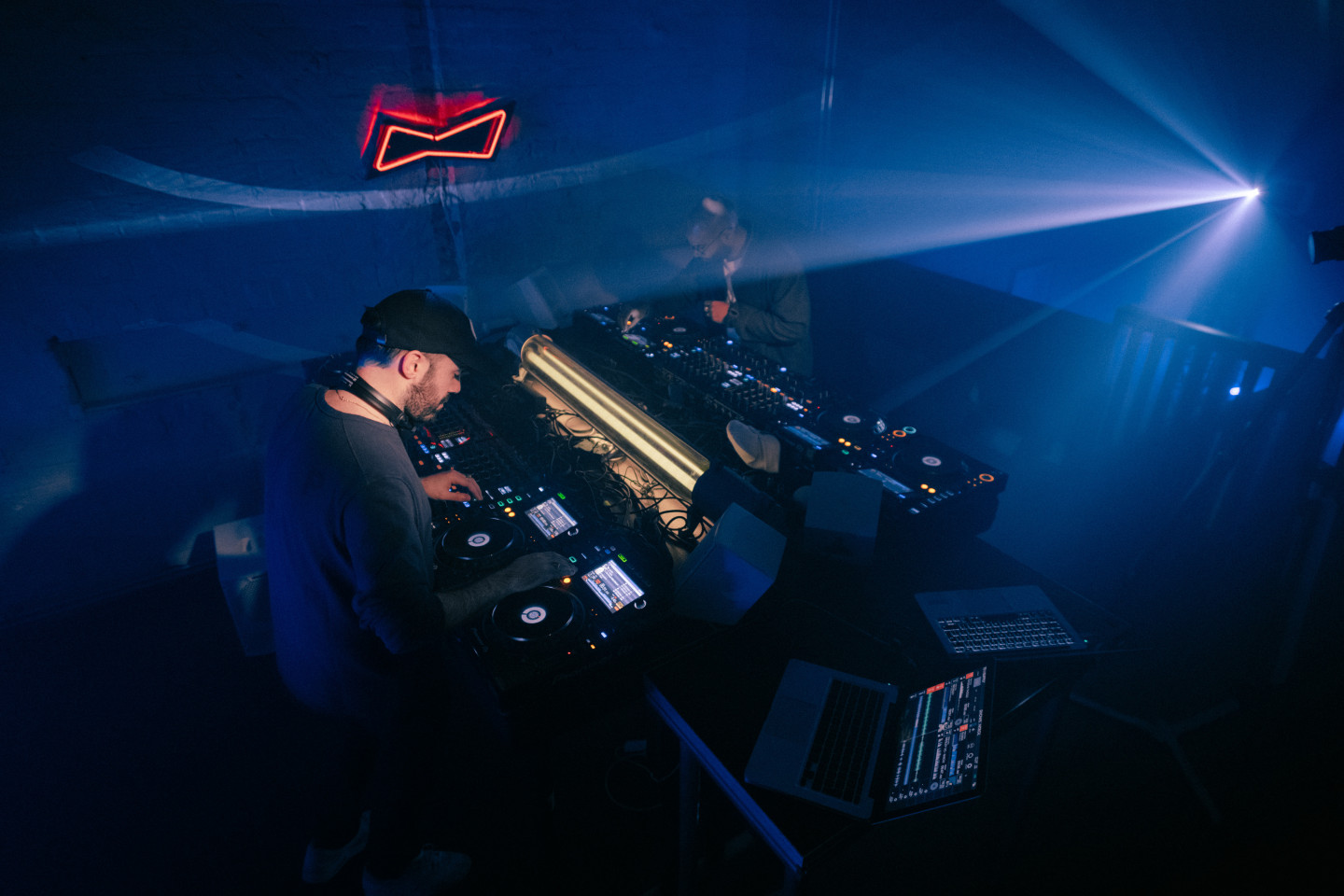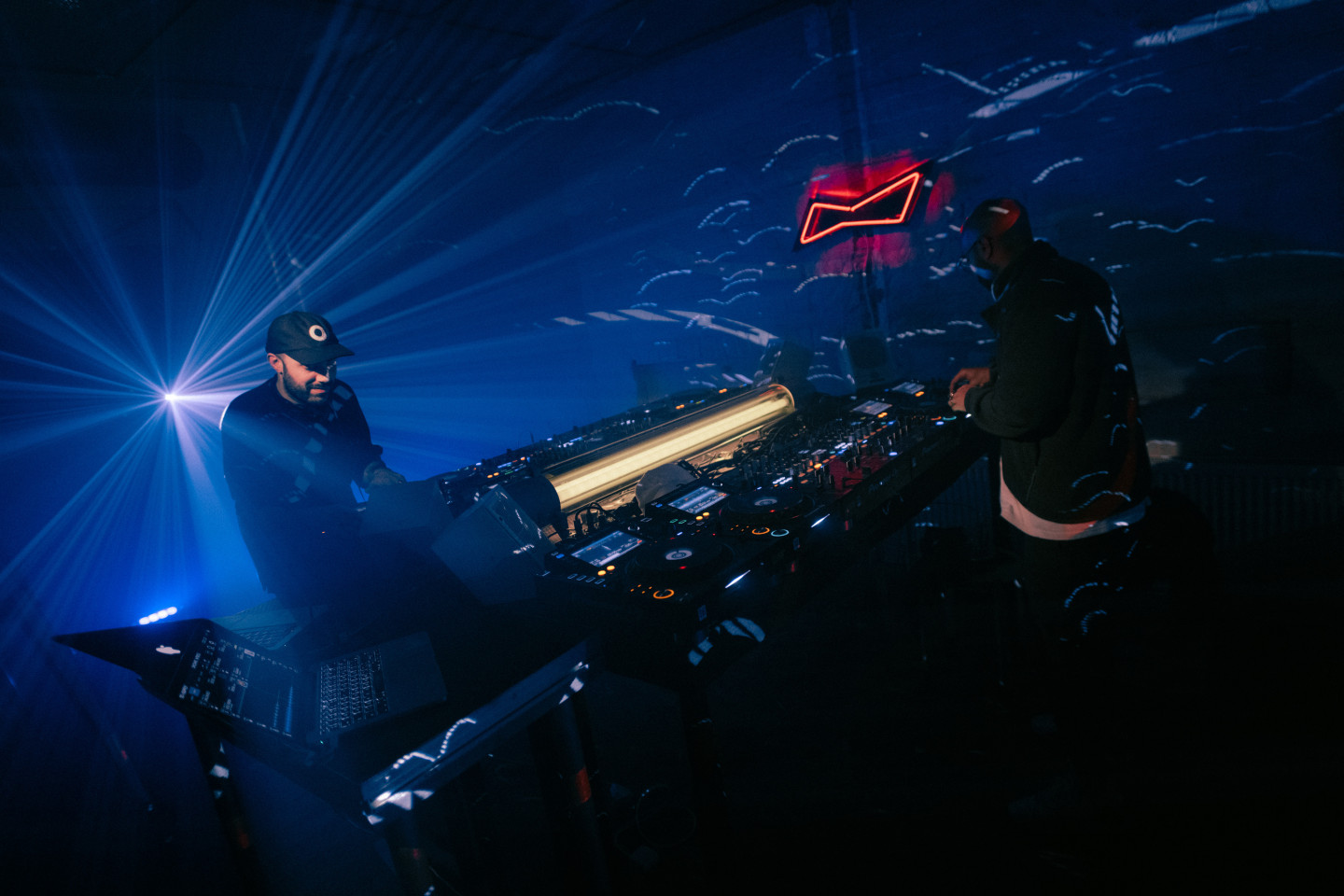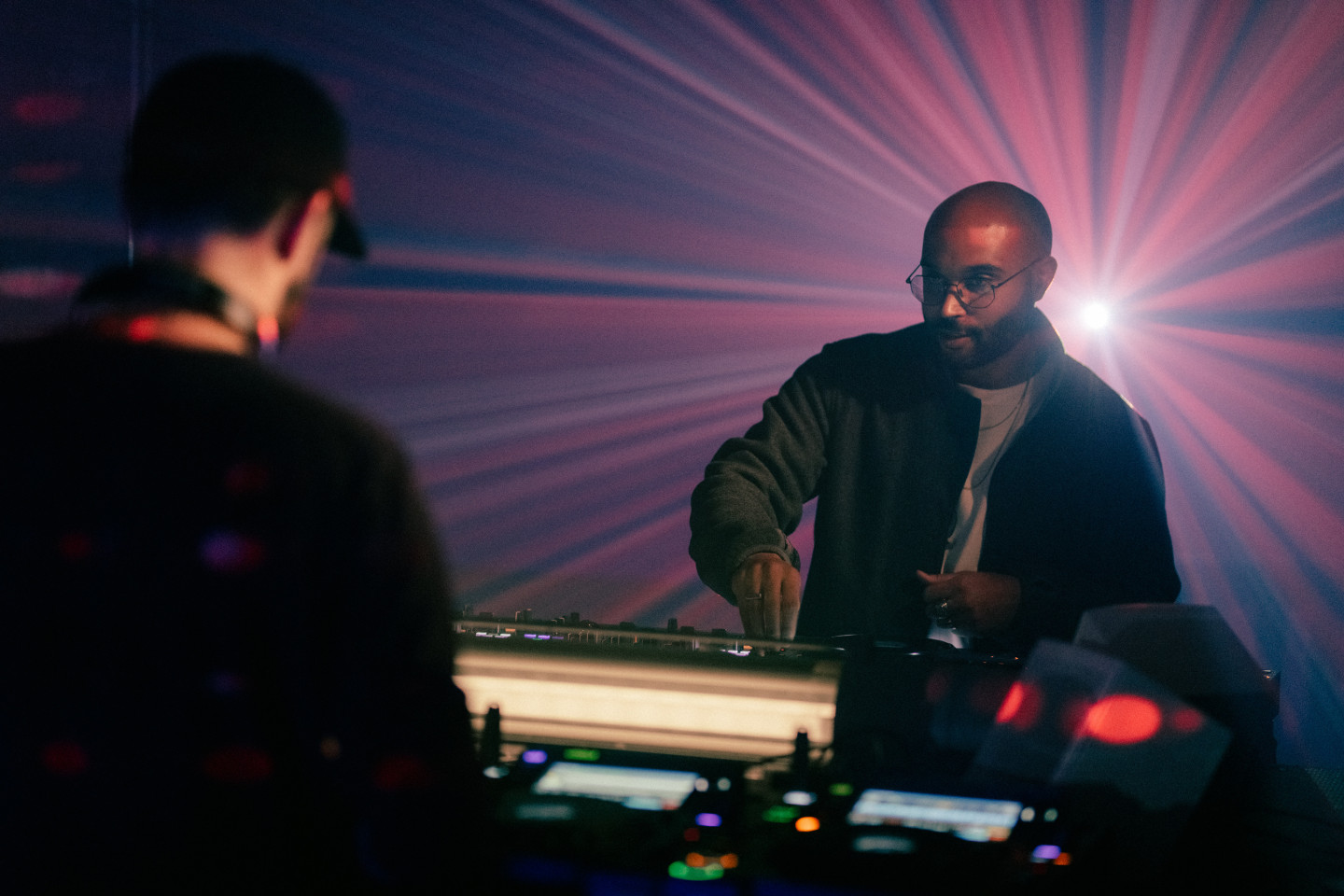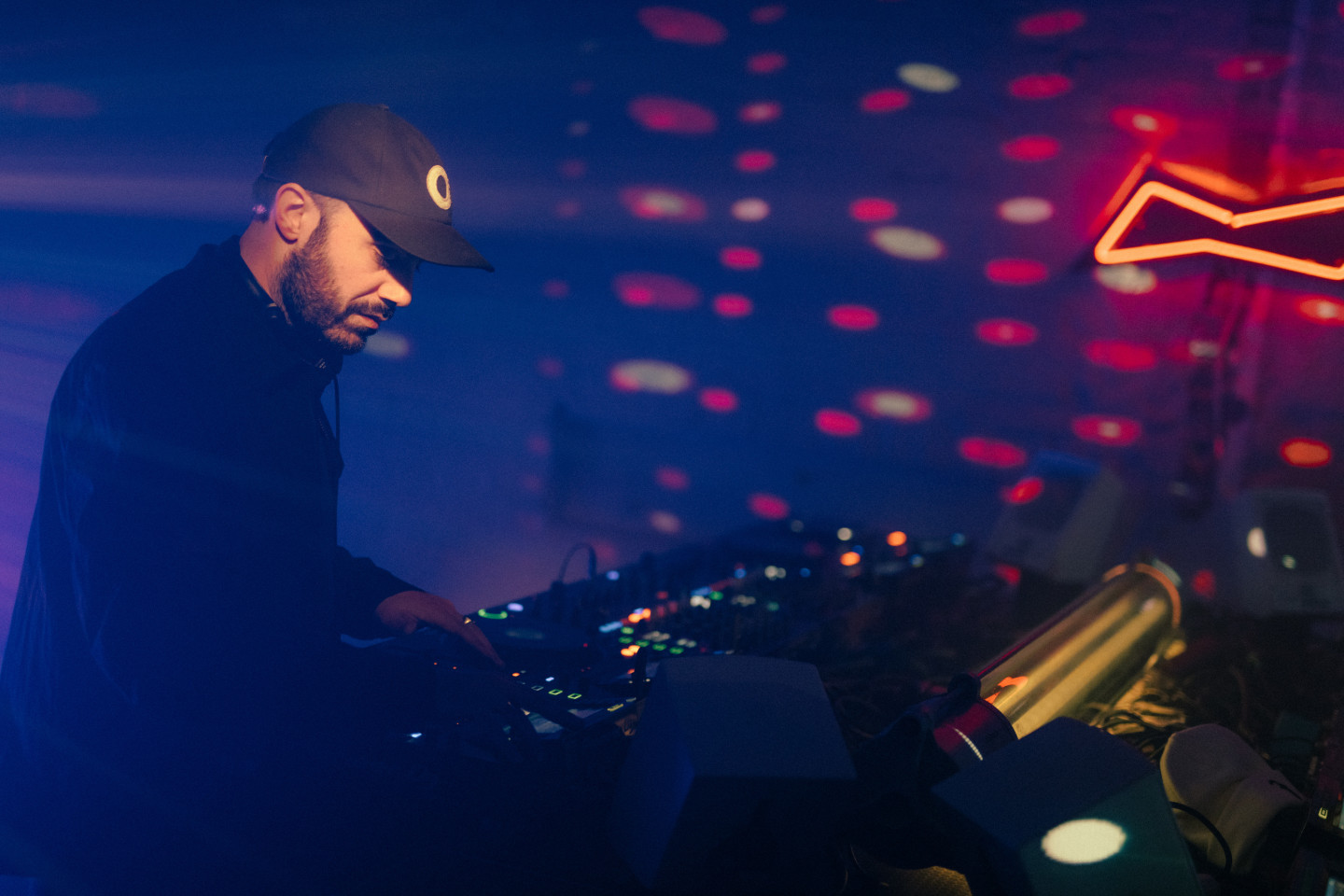 Sunday 20 December - 21:30
DJ Show: Waxfiend & Beraber
When we hatched the plan for Dekmantel Connects, we knew that we wanted to showcase some of The Netherlands's premiere hip-hop DJs, and so, we have the don Waxfiend appearing for the first time today. He is chopping it up on the decks with United Identities' Beraber for our Bud NL DJ show tonight – an education awaits.
Sunday 20 December - 21:20
Photo gallery: In conversation with DJ Marcelle
One of Dekmantel's favourite selectors and one of most trusted journalists got together for an intimate 1-on-1 interview. Thank you, DJ Marcelle and Eelco Couvreur, for the expansive chat.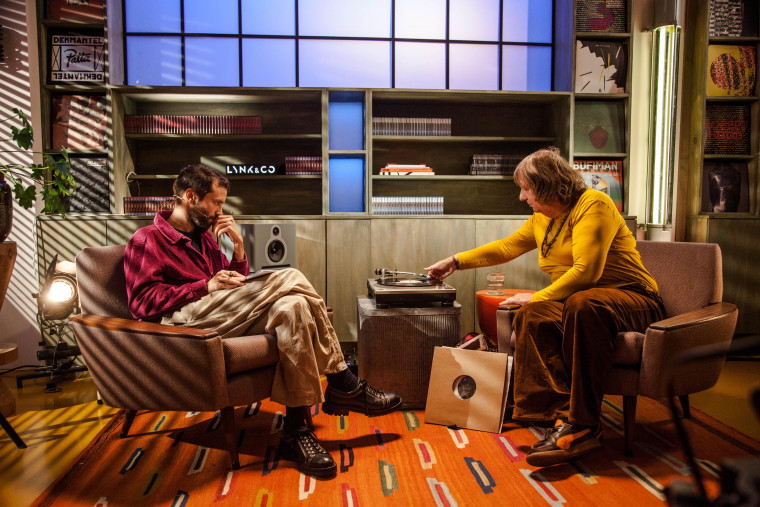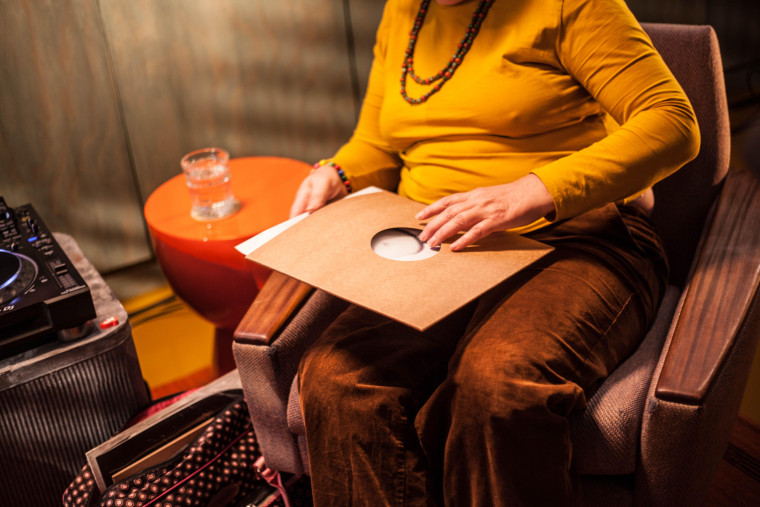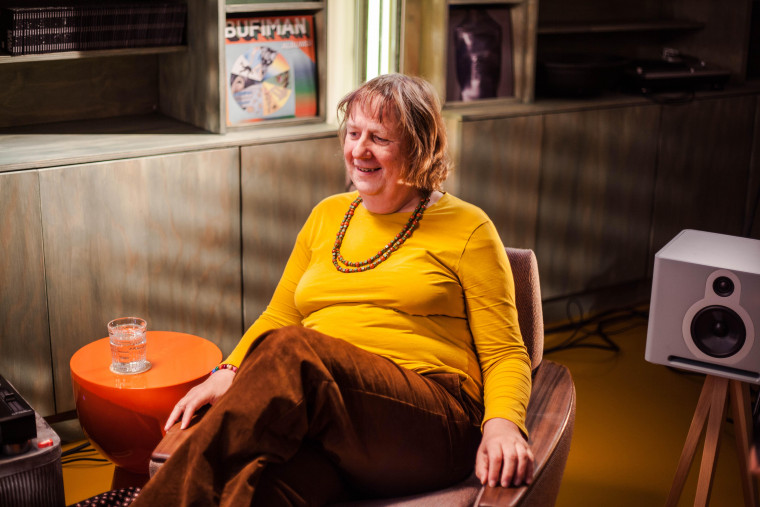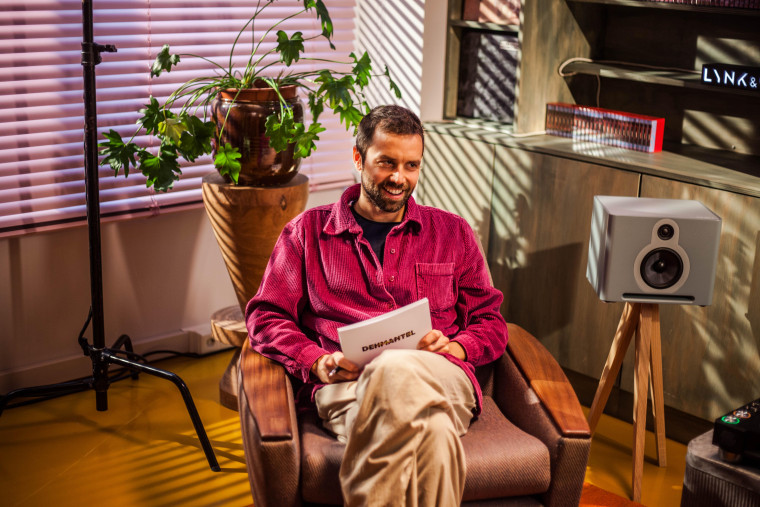 Sunday 20 December - 20:45
Introducing: DJ Marcelle
Some figures in today's electronic music scene are so thoroughly outspoken in everything they do, make and say, that it's a no-brainer to invite them over for a talk as part of this Dekmantel Connects program. Prime example is DJ Marcelle, Amsterdam's patroness of everything experimental, rebellious, do-it-yourself and off-beat, whose electrifying DJ sets and eccentric productions have been turning heads for several decades now, and who's not showing any signs of slowing down.
If you ever found yourself bewildered yet enchanted at one of her DJ sets, in which she casually strings together records from her 20.000-piece collection of techno, breaks, experimental electronics, (post)punk, screams and whale sounds, you've found out a thing or two about her approach. Wary of the old outro-into-intro mixing, you'll find her stacking tracks on top of another with three turntables at once, creating entirely new sounds on the fly. Rattling rhythms, wonky basslines and obscure sound samples are all thrown into the concoction, confidently stirred together with vigor and a steady hand.
As outspoken as Marcelle is in the way she selects and plays her music, is equally matched in how clearly her voice rings when she's not behind the decks. Politically, socially and culturally, DJ Marcelle is an idealist who always challenges the establishment, be it of society at large, the music industry, or music in itself. A razorsharp voice with an outlook on music she's not afraid to share, we're in eager anticipation of the insights DJ Marcelle is about to share with us.
Words by Leonard van Hout

Sunday 20 December - 20:30
In conversation with: DJ Marcelle
DJ Marcelle has been a light in the Dutch music scene for decades: a model of artistic independence, fiercely curious and with a rock-solid code of ethics. She is in conversation with Eelco Couvreur now.
Sunday 20 December - 20:15
Photo gallery: Creativity amidst a pandemic
Four fine artists working through the challenges of 2020 and explaining how green shoots of creativity can grow even in the toughest soil: today's Dekmantel Connects panel with Lynk & Co was nothing if not informative, and maybe even a little hopeful.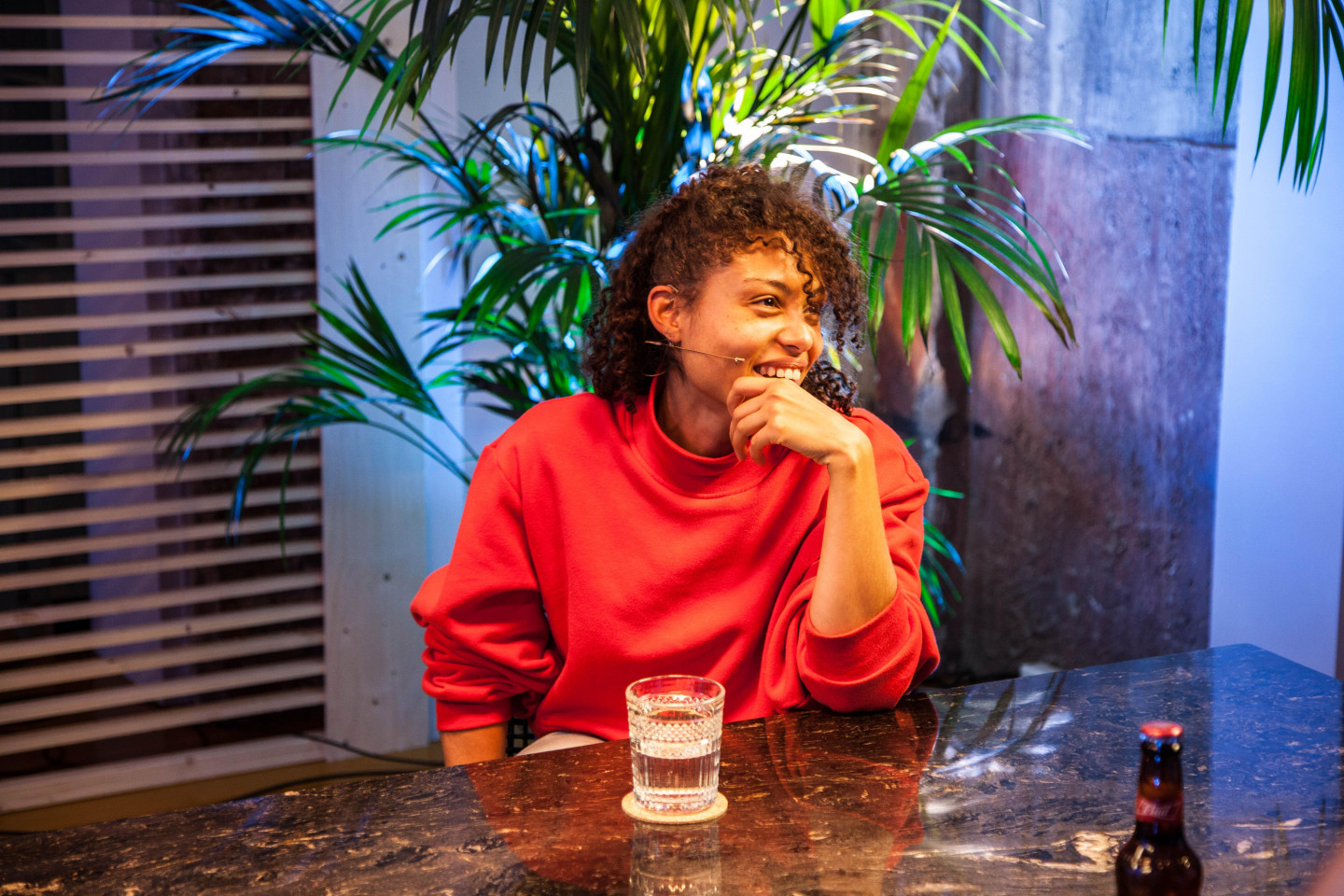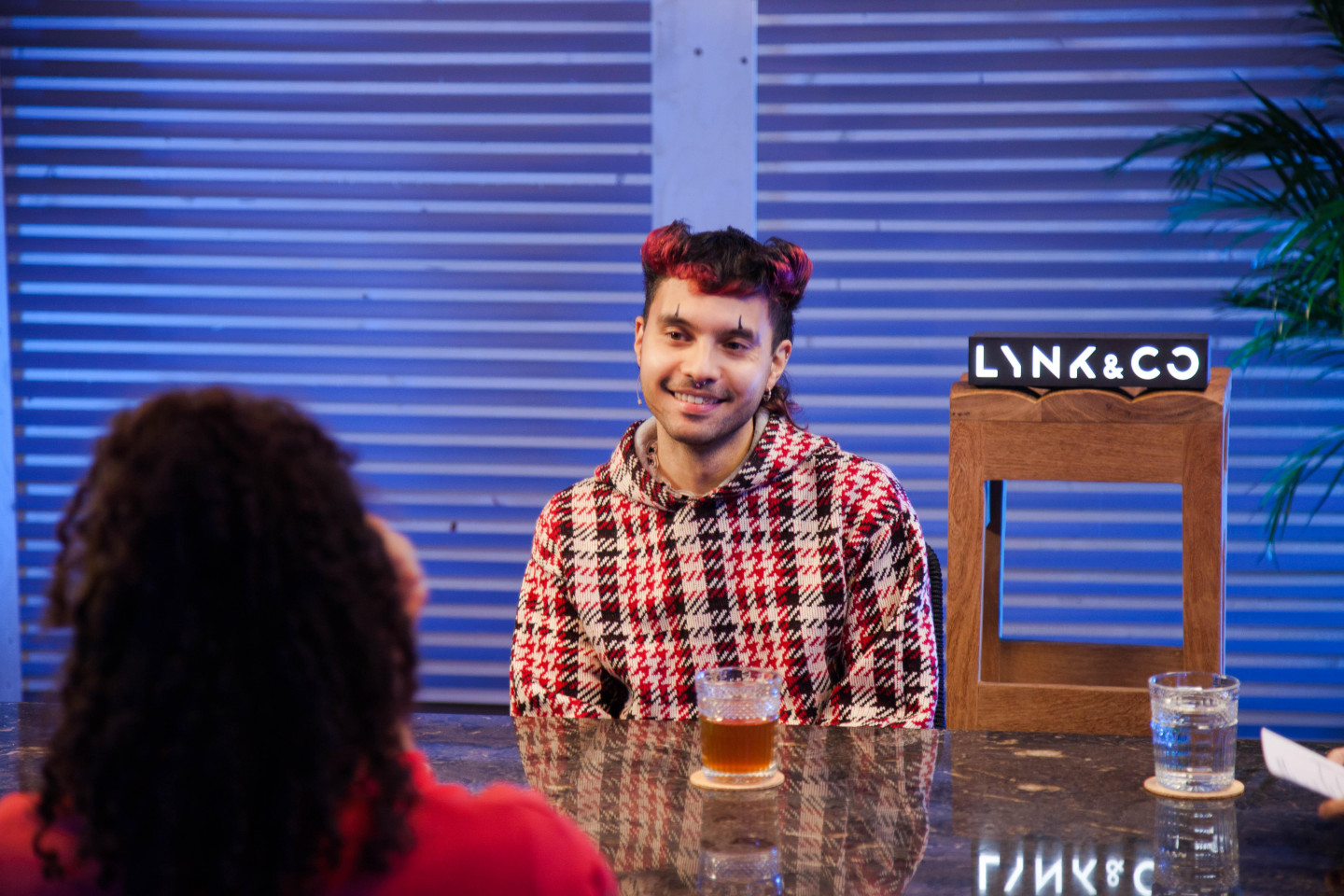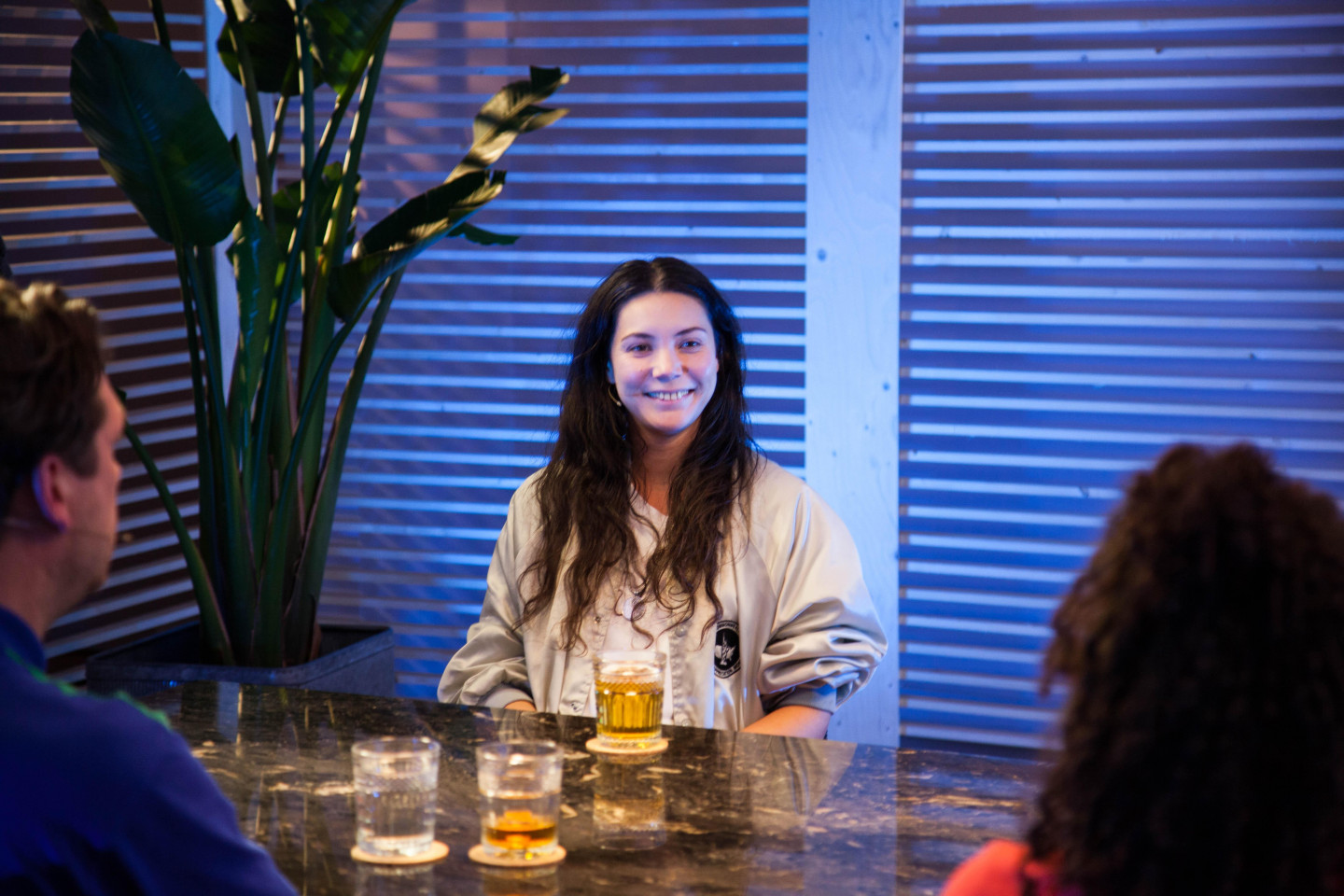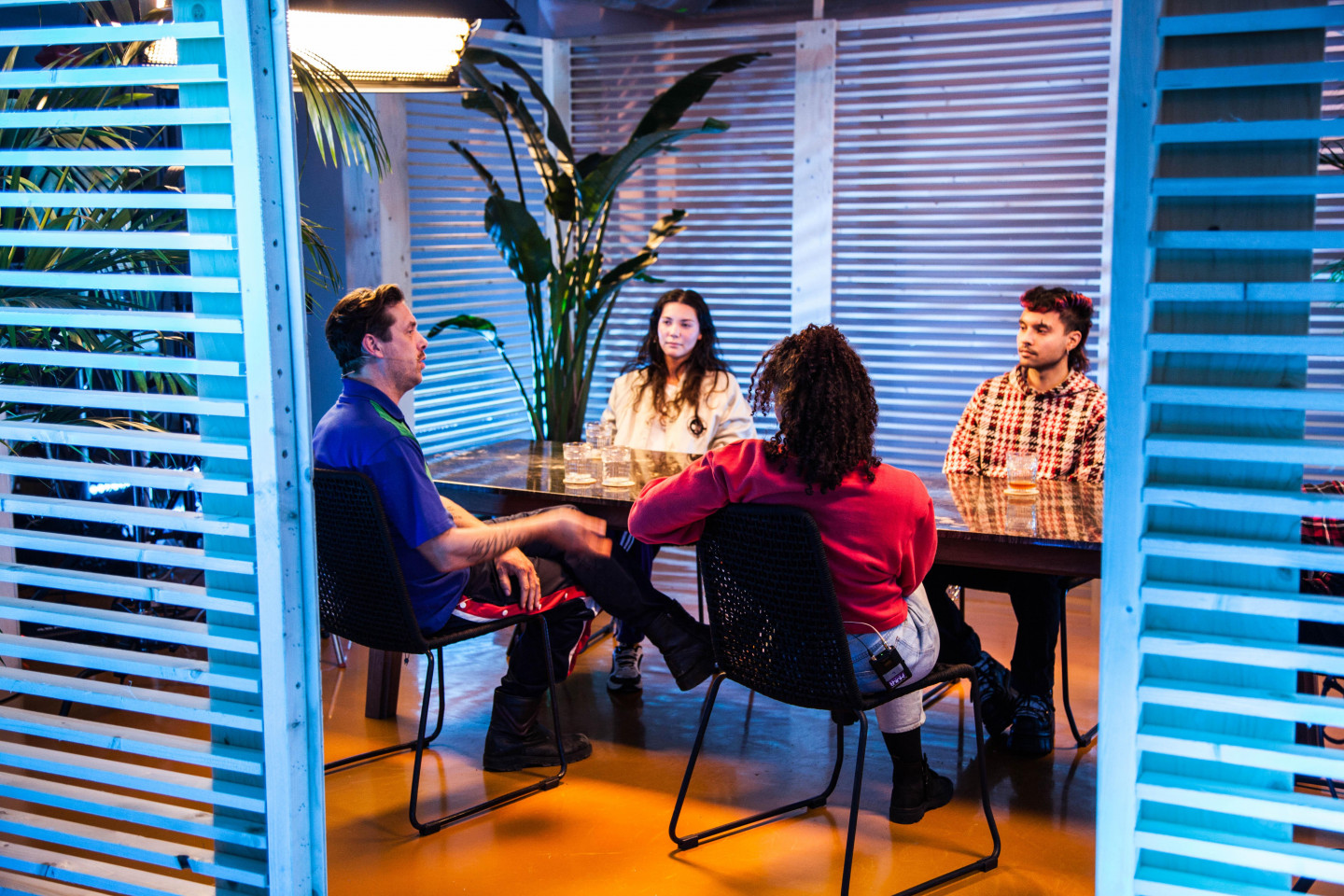 Sunday 20 December - 19:15
Panel: Creativity amidst a pandemic
The pandemic has thrown our industry off its axis, and left countless musicians questioning their place in the world. How to remain creative – or even hopeful – in these times?

Animistic Beliefs, Awanto3, Kamma and Suze Ijó are here for today's panel to talk coping strategies and share advice with Dennis de Groot.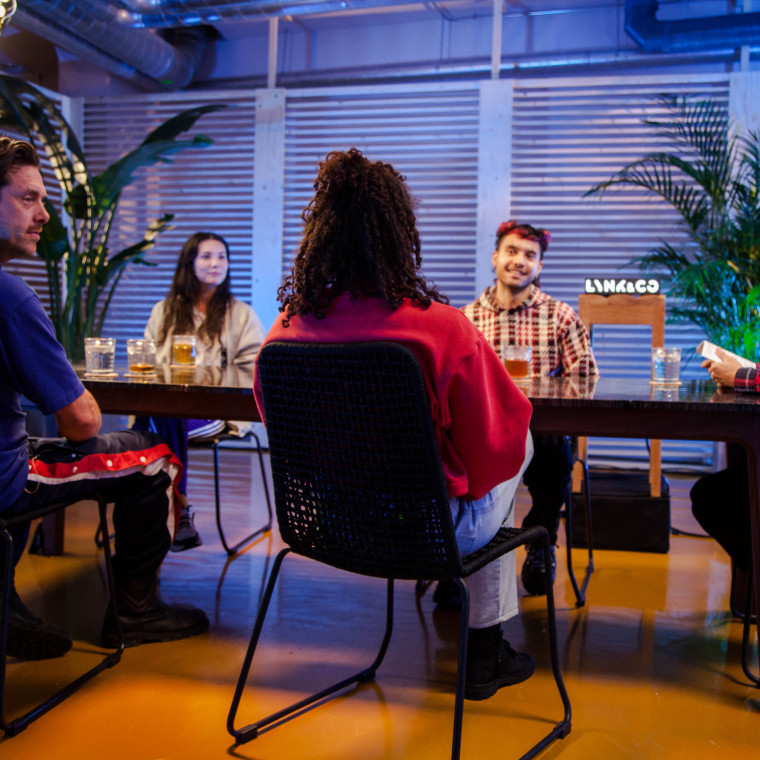 Sunday 20 December - 18:55
Photo gallery: big thanks to IsBurning crew from bringing their A-Team and their A-Game
Big thanks to IsBurning crew from bringing their A-Team and their A-Game for today's radio takeover. JP Enfant, TITIA, AFRA, Sanja, Mirella Kroes, DJ Pure and head honcho Carlos Valdes – you were a pleasure to have.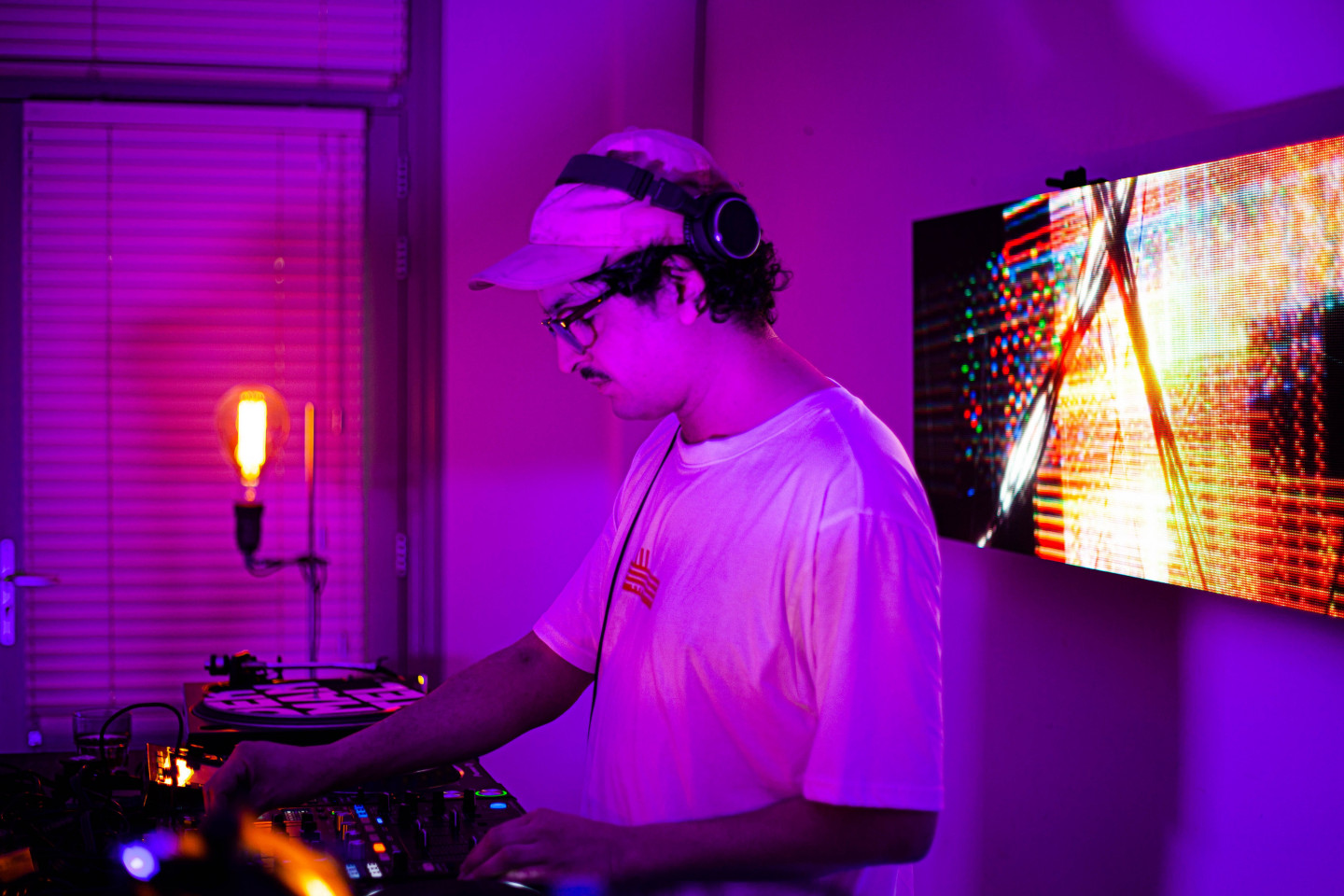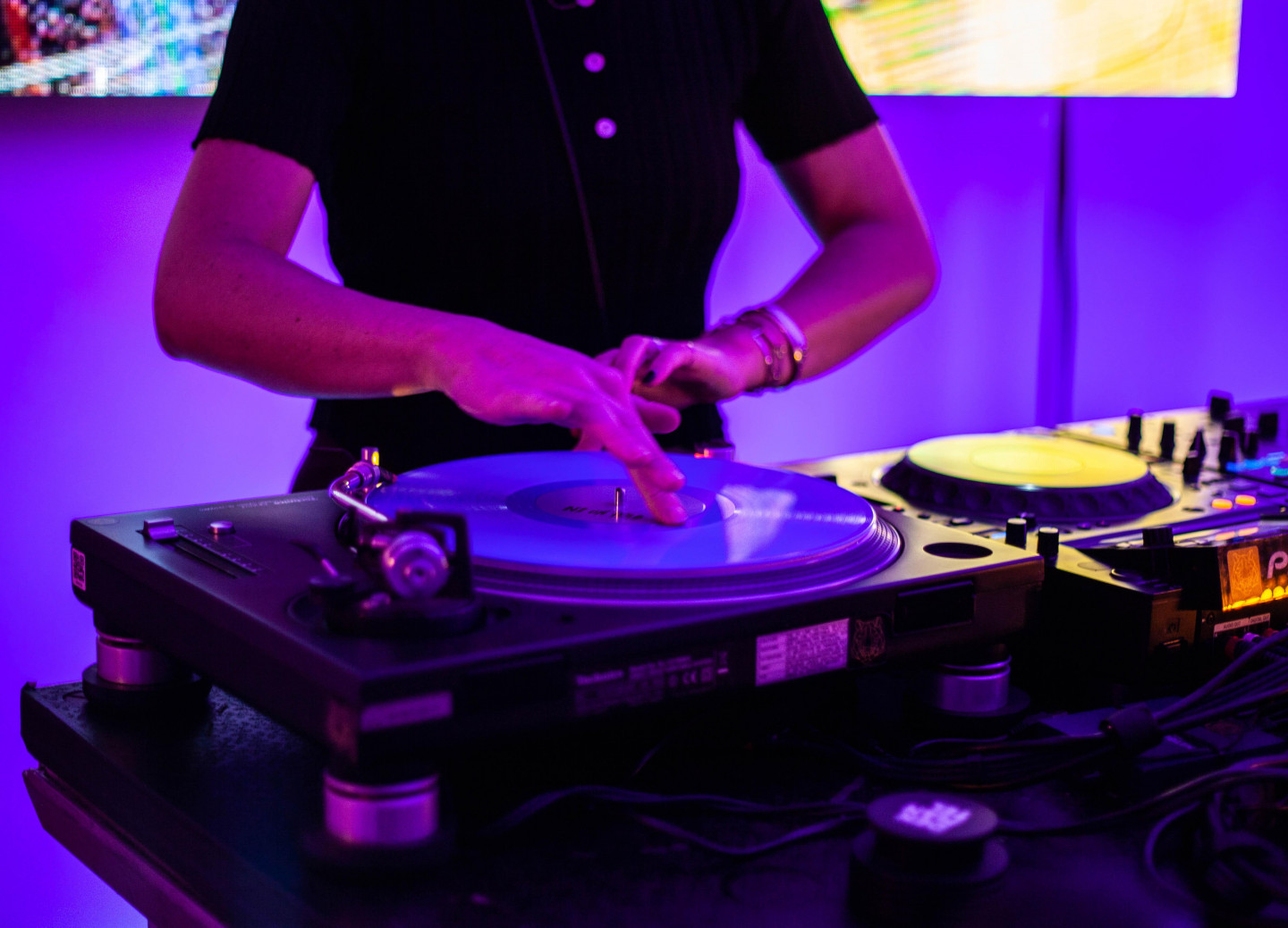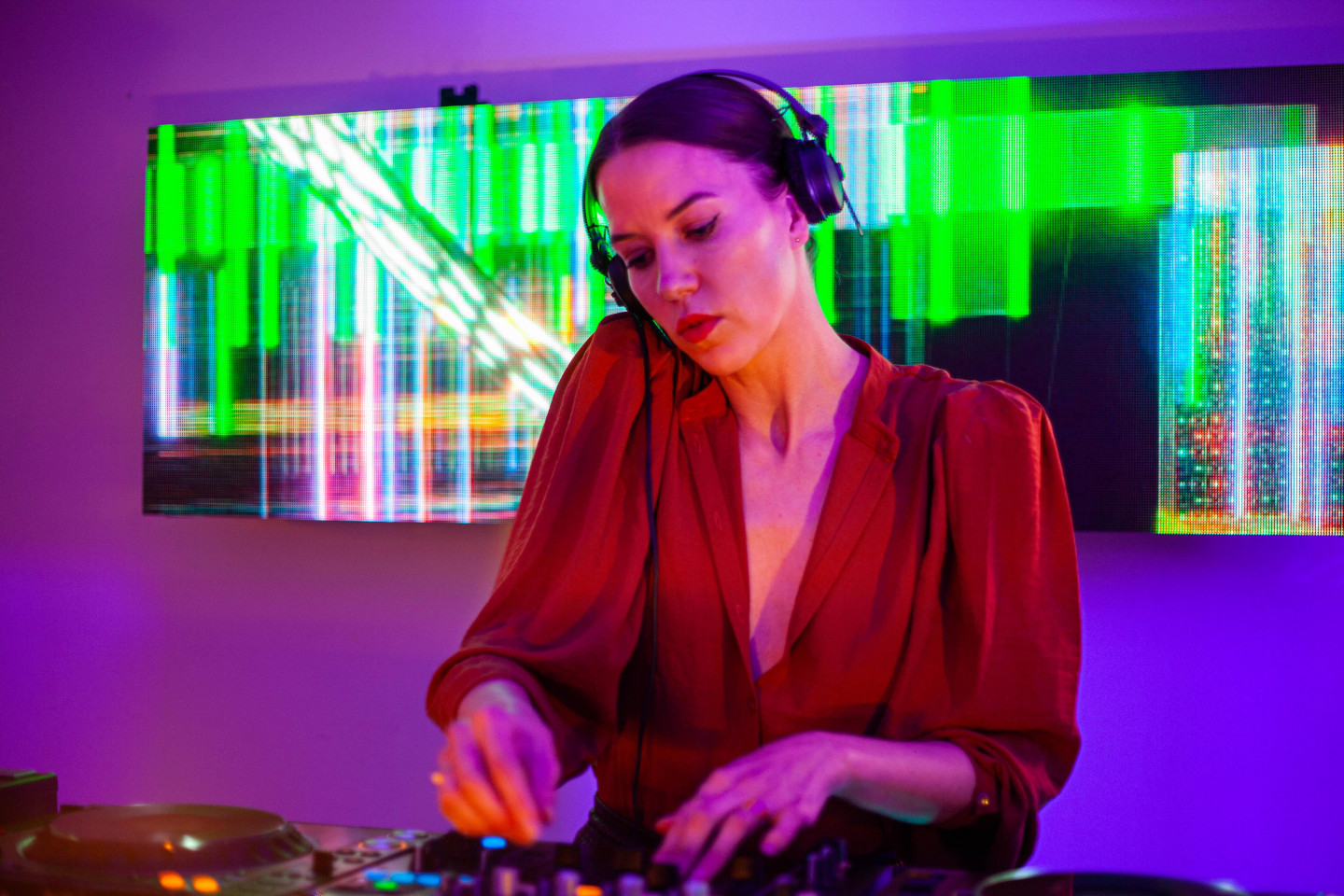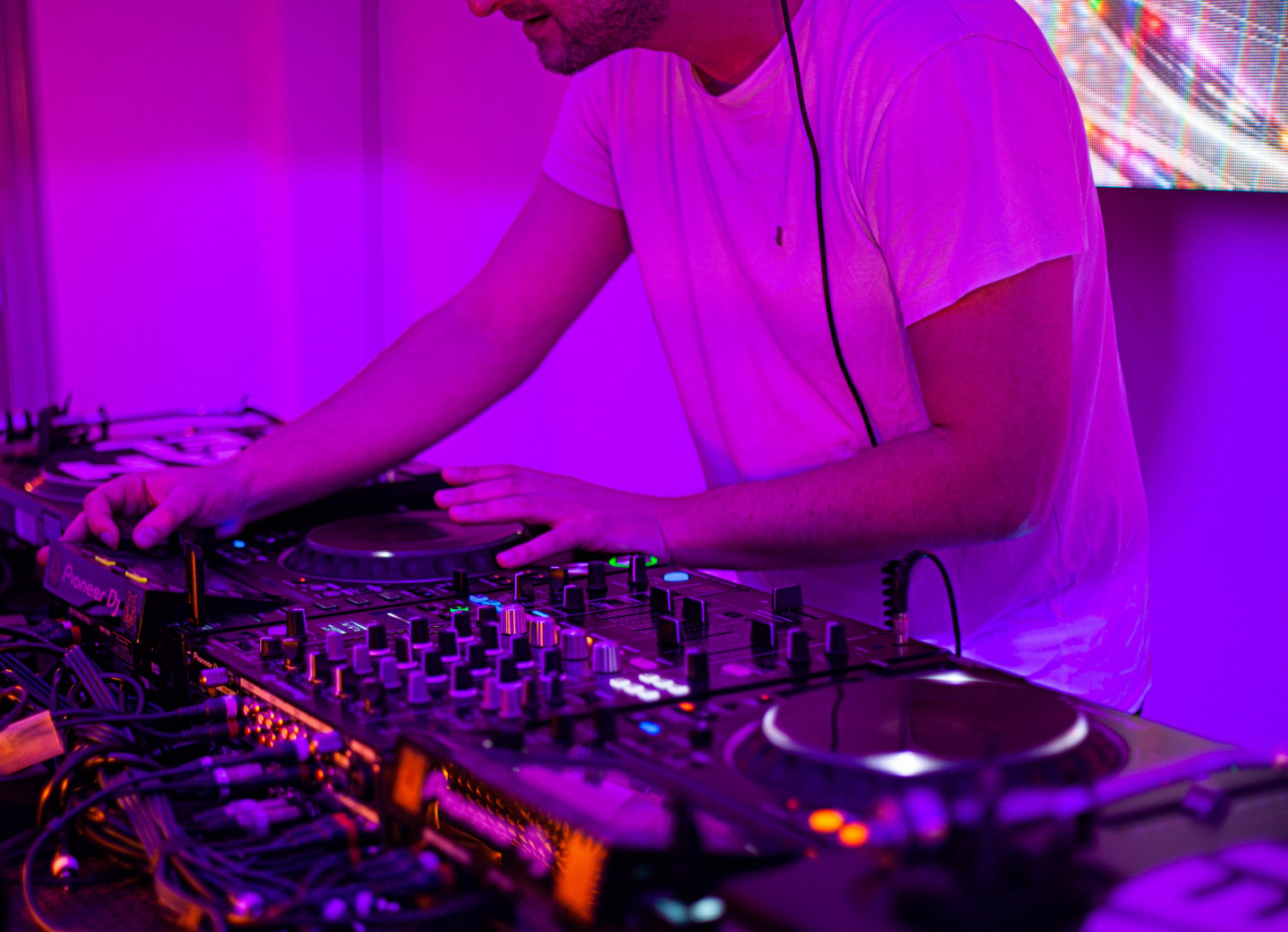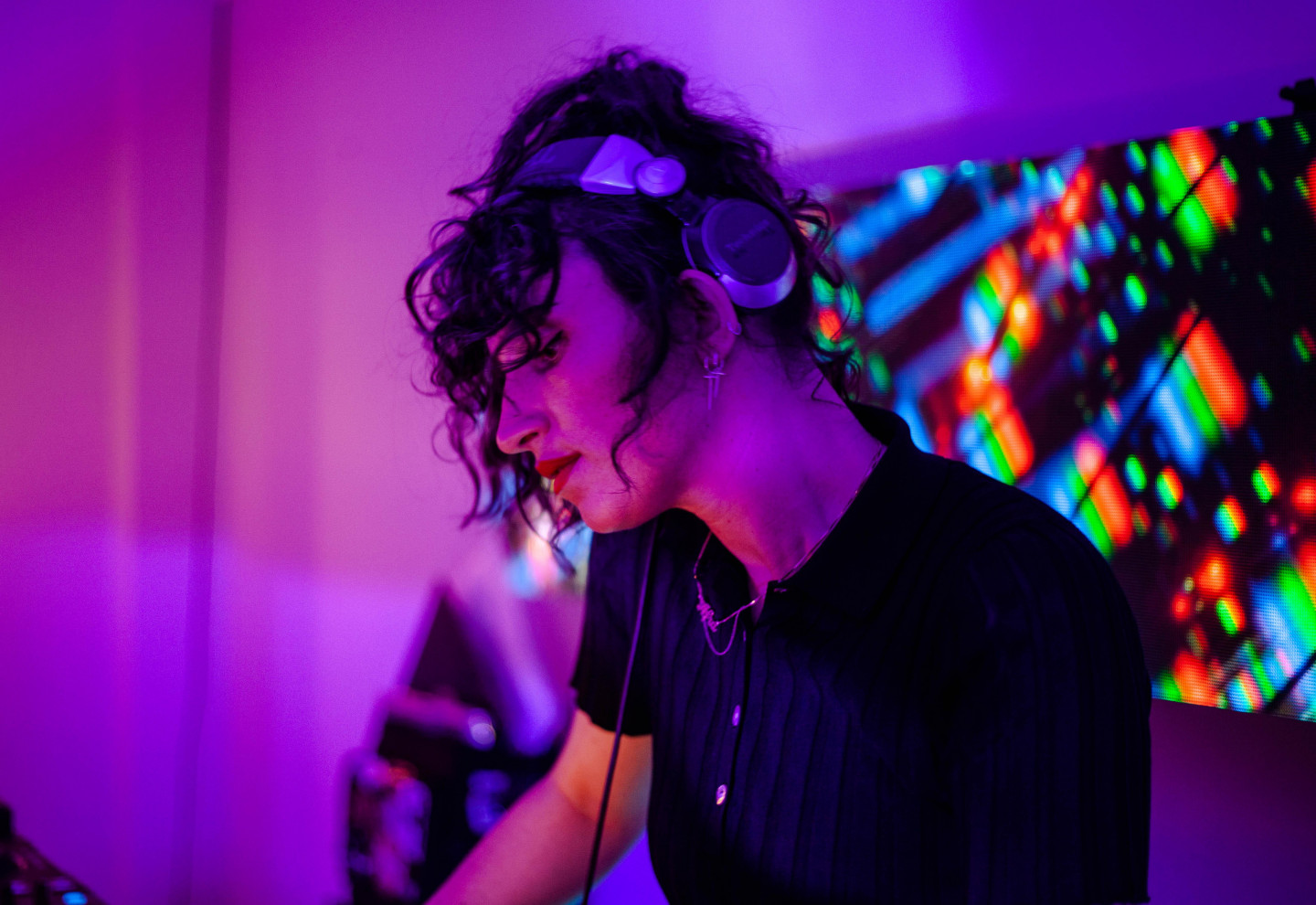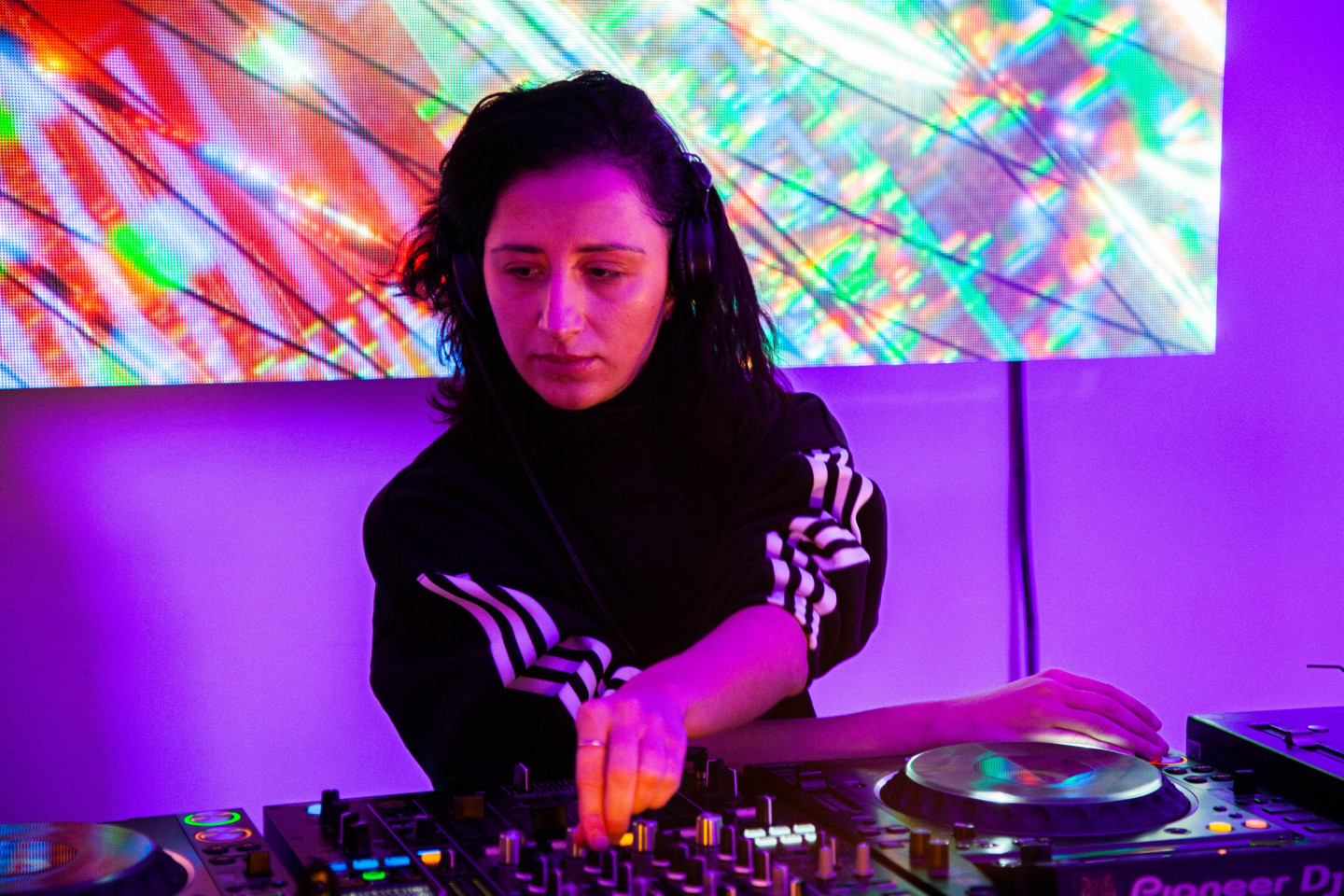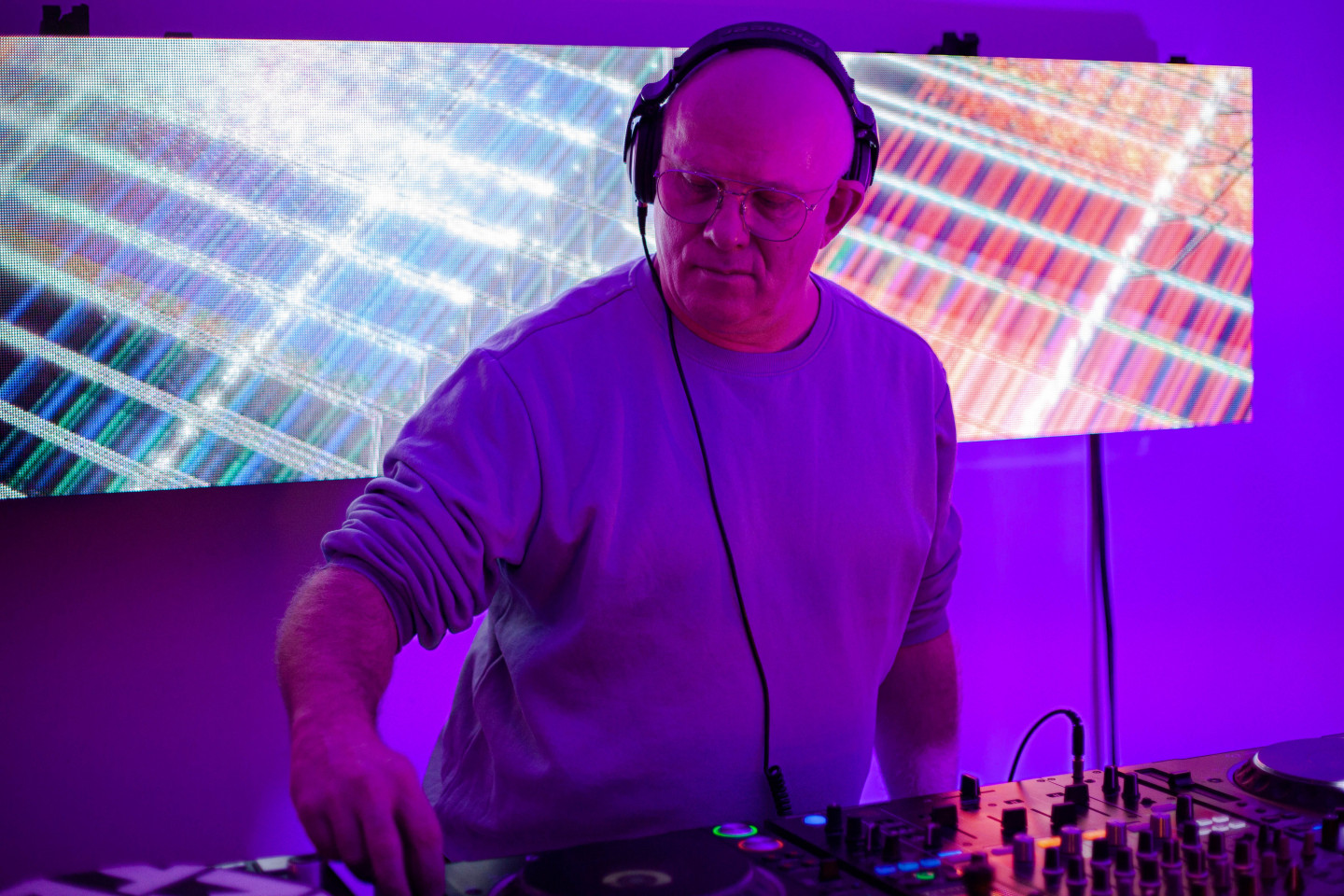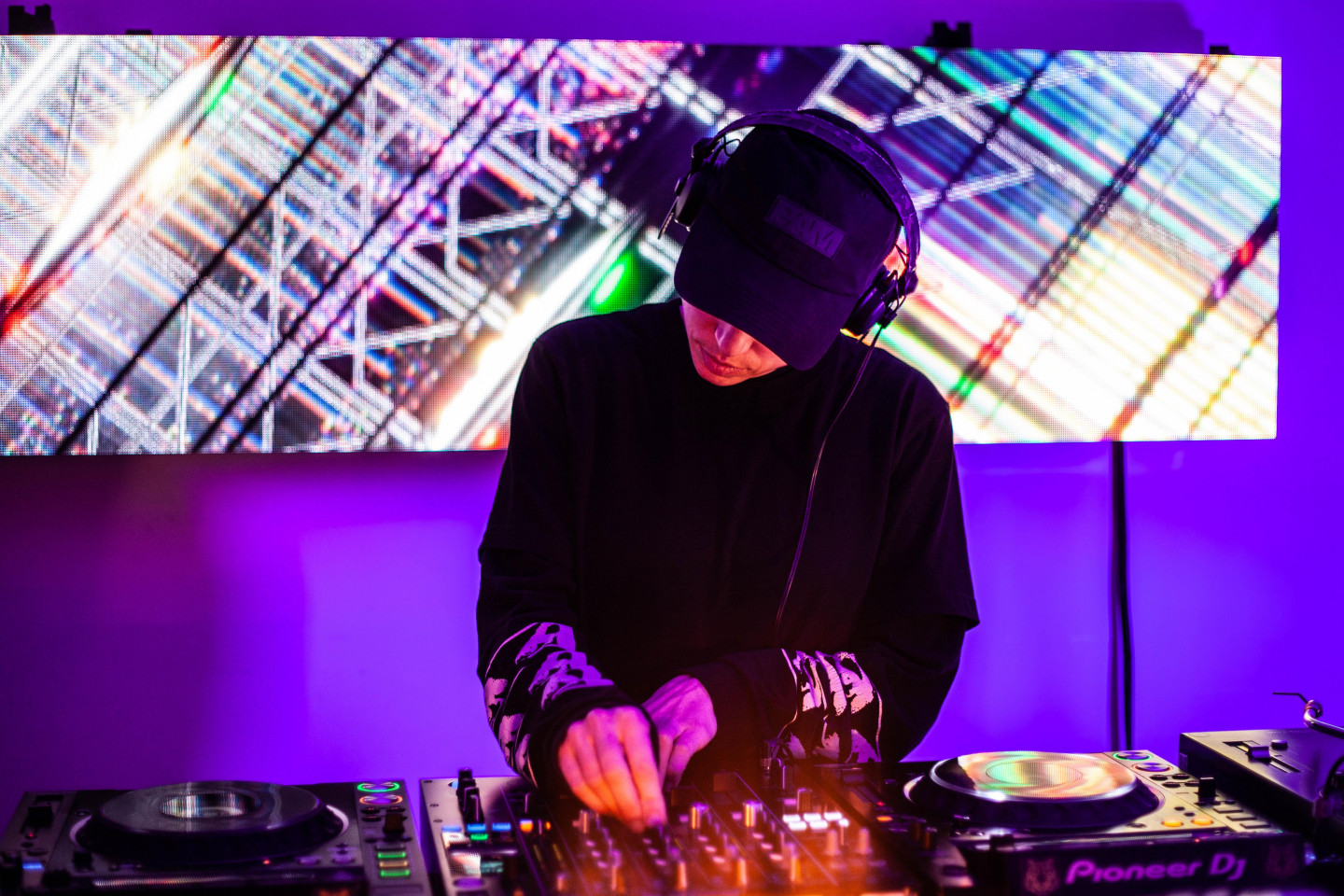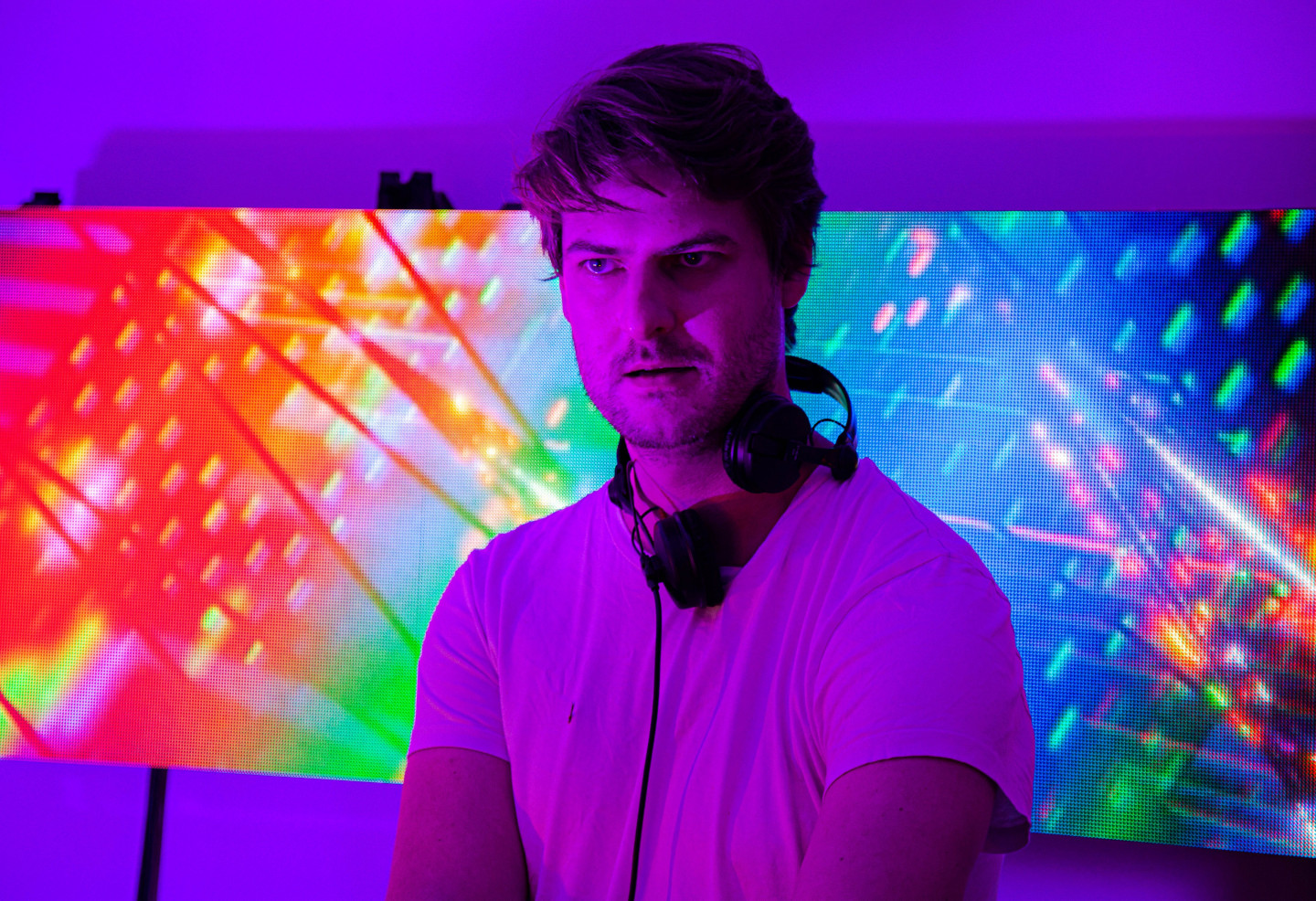 Sunday 20 December - 18:00
Live now: AFRA
Afra brings techno, electro and trance to the last hour of today's radio.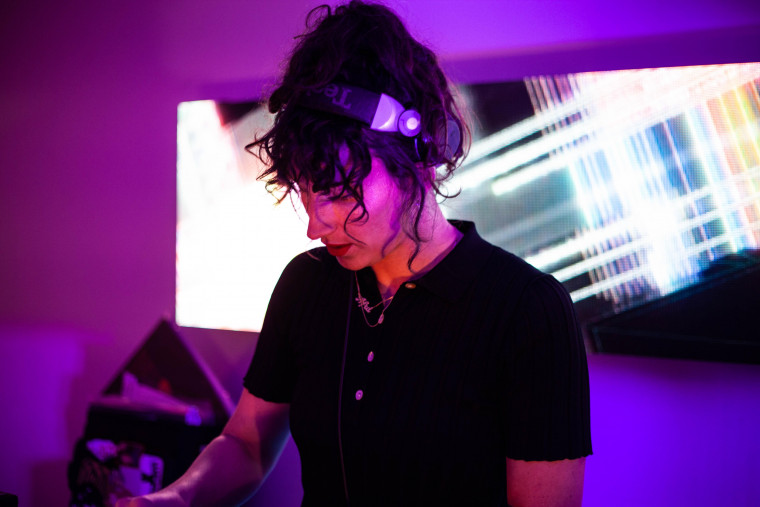 Sunday 20 December - 17:00
Live now: TITIA
Clone Records affiliate TITIA is our penultimate DJ taking the reigns for today's IsBurning takeover, with a taste of Friday evening acid techno for your Sunday afternoon. Don't miss this one.
Sunday 20 December - 16:10
Interview: Parrish Smith: No elitism, no prejudice, no 4/4, no genre.
If you have encountered Parrish Smith in the club, even the faintest memory of it can still make your heart race. Speed, sex, steel, sweat, suicide… they're all commonly used to describe the artist's universe. Leendert Sonnevelt sat dawn down with Parrish Smith which resulted in an highly recommended reading tip for your Sunday.


You've been described by music journalists as 'disregarding genre'. I'd like to turn this around and say you regard all kinds of genres. When/where/how did your musical curiosity begin?
I think that curiosity began with me as an introverted kid who didn't say a lot but thought a lot about the world around him. I think it's seeker behaviour, and a long journey of growing up: from hearing soul, rock, reggae, Caribbean music and my mother's traditional Indian music at home, to my sisters listening to R&B, and finding the UK scene through garage, jungle, etc. Most of it came organically through my family.
When you become a teenager you get into teenager music – in my case that was early '80s industrial, noise and punk, which resonated with my feelings at the time. It can be very difficult to find yourself in music, but as someone who didn't really follow trends or groups at a young age, it was easier to dive into particular areas. When you're a teenager you sometimes don't know how you feel, you can be attracted to darker feelings – and this music really related to that very directly. Almost like a researcher of music, I slowly found my path.
When you found punk and industrial, as this solitary seeker, did it come with a certain scene or subculture?
It came with one of my best friends: Derozan. When we were 19 or 20, we dove into the world of vinyl together and browsed markets for second-hand music. I think the first music we got into was '80s punk, industrial and heavy electronics, for instance from L.I.E.S. records. From there, we discovered this underground scene in electronics: artists like Rabih Beaini, but also Traxx, a DJ who mixes wave, disco, house… everything! That gave me this sense of: wow, anything is possible. You can interconnect all these different things or genres, but first you have to know what you're playing.

Does that ask for a lot of research?
For me, yes, but I'm not sure how it is for others. I need to feel like I can give back by what I know. I'm a researcher at heart and for me it's natural to dissect the genres I'm into. But the question is: when do you stop and just use the knowledge you have? I think the path to discovery is too exciting.

Is there anything you'd never incorporate in a set?

Hmm, I've never thought of it that way. Good question, but there's nothing I should rule out. I can be surprised by anything. The best thing about playing music for people in clubs, is what I've said before: 'no elitism, no prejudices, no 4/4, no genre'. I'm still able to live by that, and that's ok.
Read the full interview here. Words by Leendert Sonnevelt

Sunday 20 December - 16:00
Live now: Mirella Kroes
For the next hour it's Mirella Kroes live on IsBurning Radio. Known for her tasteful sets of techno, which are often deep absorbing affairs, she captivates mind and soul with their well crafted builds and warming atmospheres.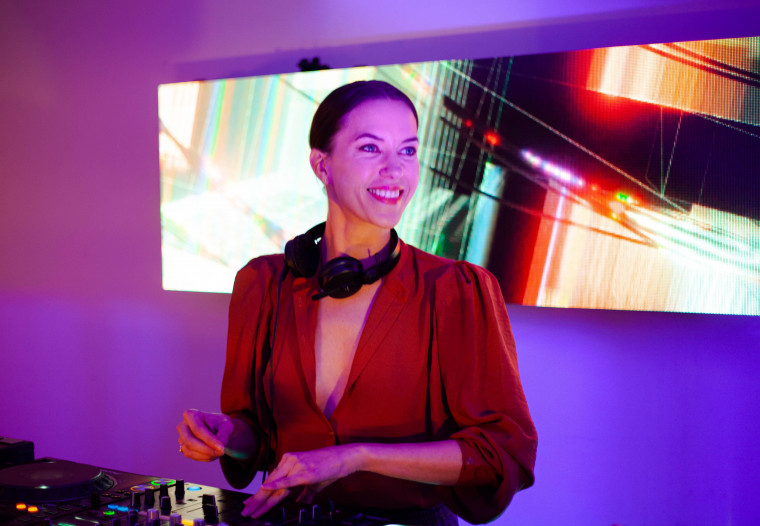 Sunday 20 December - 15:30
Now playing: Martyn X Om Unit - Tracksuit Dub (Played by JP Enfant)
Sunday 20 December - 15:00
Live now: JP Enfant
LET Recordings founder JP Enfant comes detailed with heady motifs and events of techno, house and dub. He's on air now.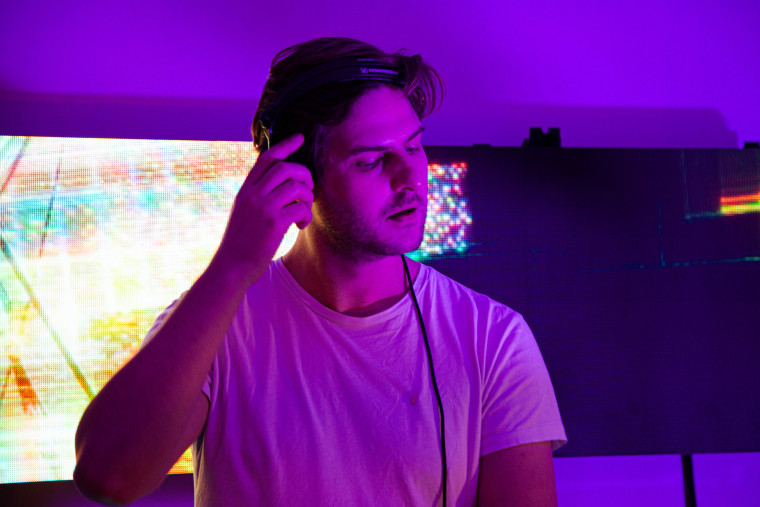 Sunday 20 December - 14:50
Photo gallery: almost halfway through IsBurning's radio take over
We're almost halfway through IsBurning's radio take over - here's a small glimpse of what was happening in the first half.

Still to come are TITIA, Afra, Mirella Kroes and JP Enfant.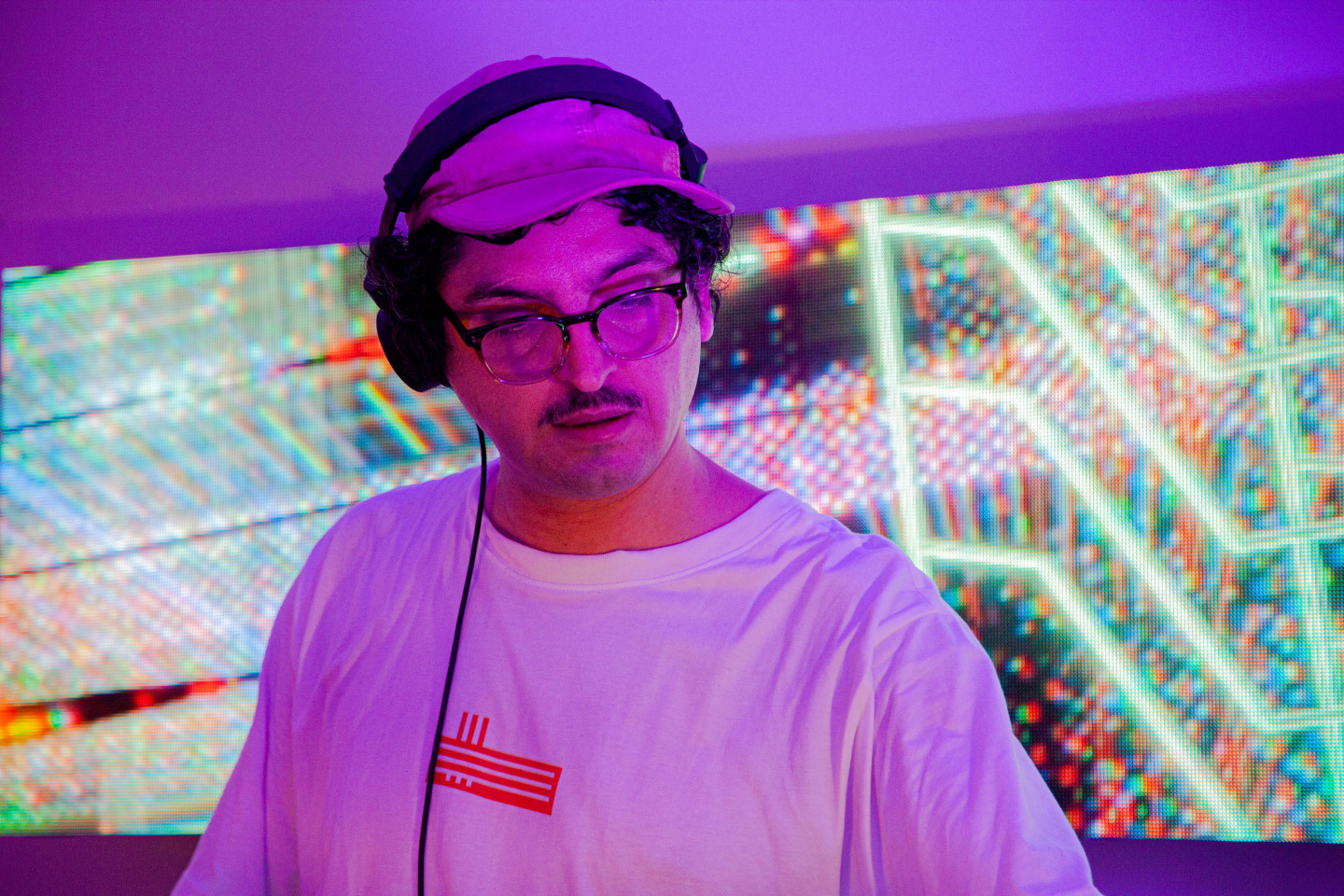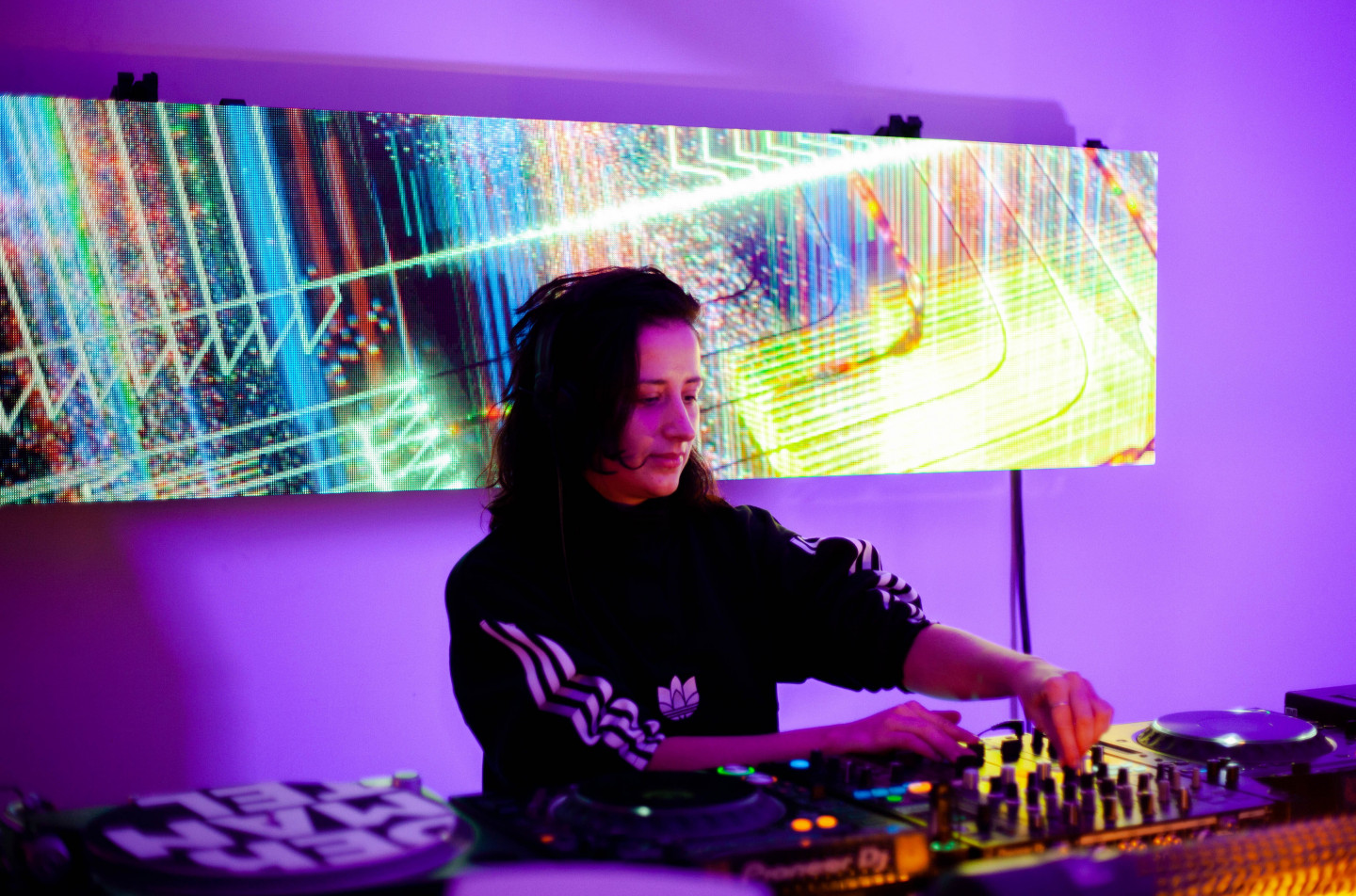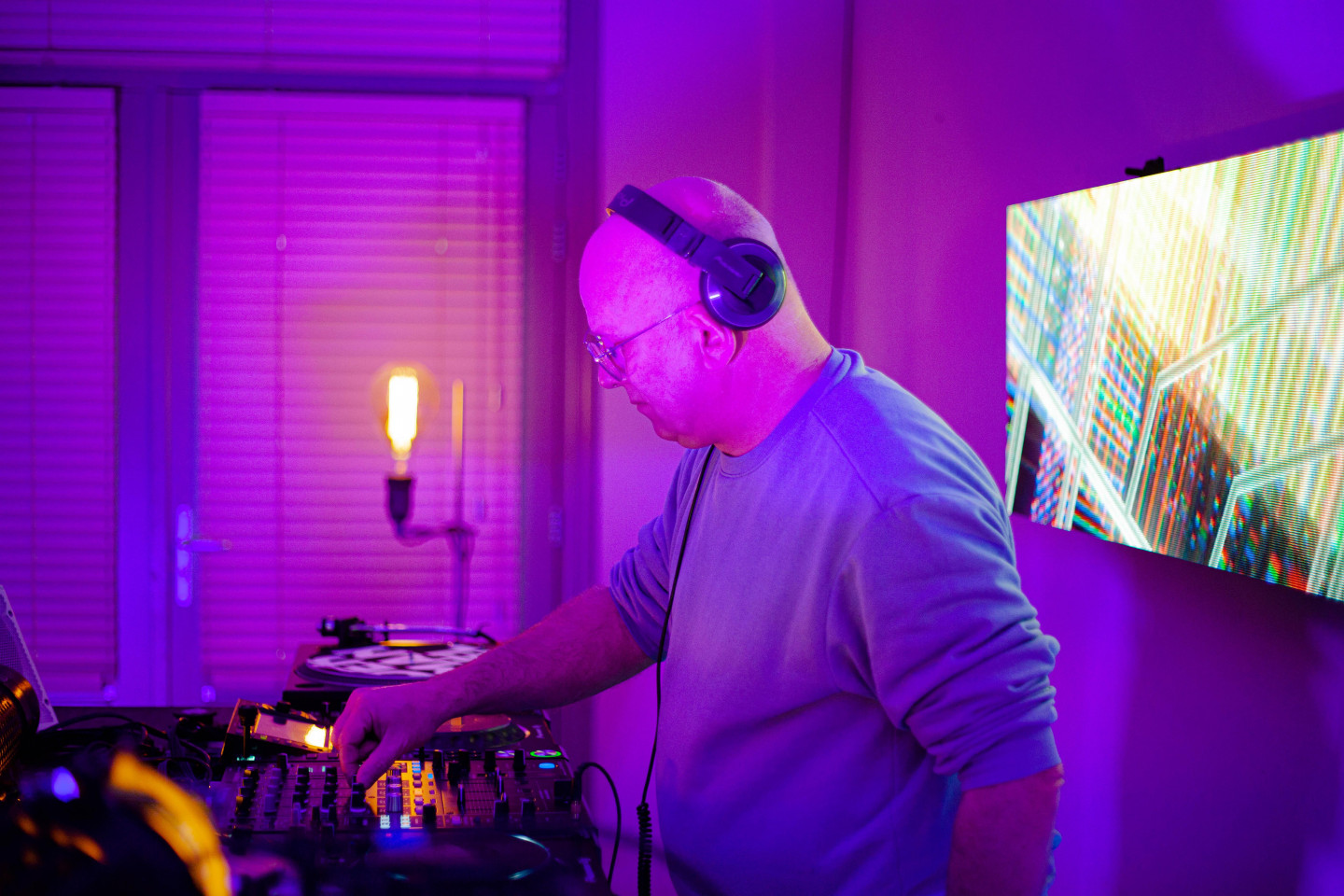 Sunday 20 December - 14:15
Now playing: SUBCULTURE feat. Marcus - The Voyage (Hayden Andre Remix)
Sunday 20 December - 14:00
Live now: DJ Pure
One of the residents of the infamous Planet Rose club nights in Nijmegen; DJ Pure is taking it away until 3 – lock in!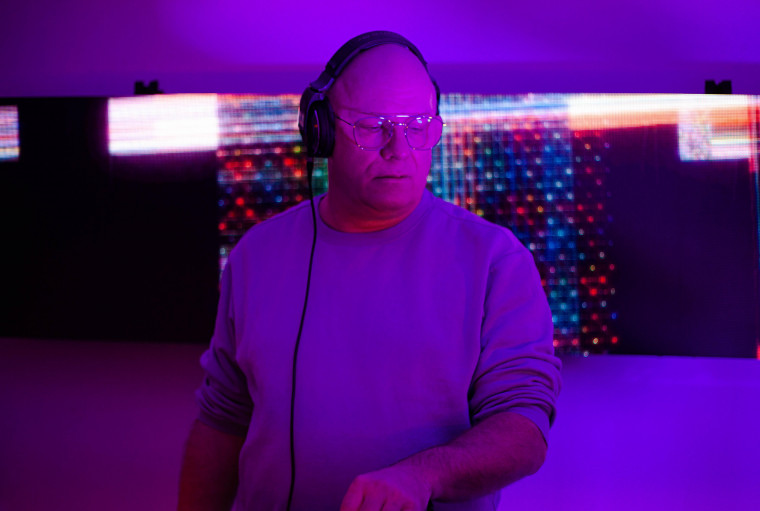 Sunday 20 December - 13:00
Live now: Sanja
Multi-layered sounds and colourfulness is what you get with Slapfunk's Sanja. Tune in for a taste in the next hour.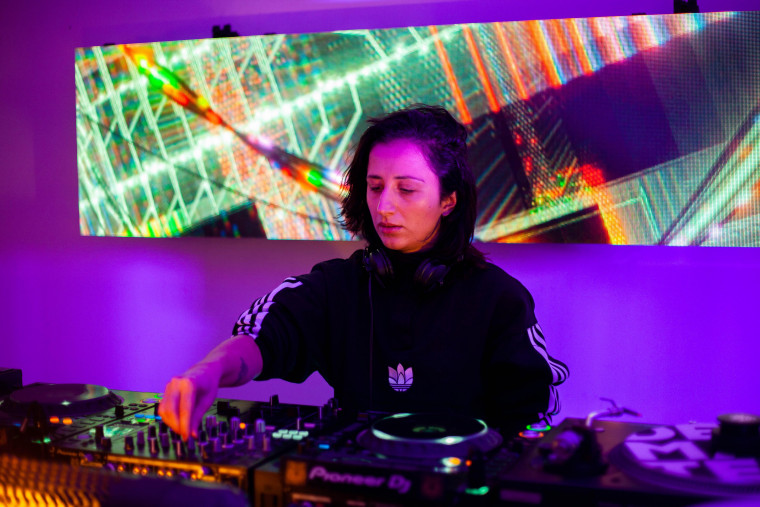 Sunday 20 December - 12:25
Now playing: Maddy Maia feat. Tottie - Obsesión (by Carlos Valdes)
Sunday 20 December - 12:00
Live now: Carlos Valdes
One of the most beloved DJs in all of The Netherlands, and a model for a man who can do it all: Carlos Valdes is stepping up for IsBurning's radio takeover now, ready to set it off.
Sunday 20 December - 10:58
Get to know: IsBurning
For many of us, 'come as you are' has become pretty much synonymous with IsBurning. Taking its cues from the NY Ballroom scene, the concept pays homage to the early years of the old school LGBTQIA+ culture not only with grooving disco, high-energy Chicago house and techno that can be heard on the steamy dancefloor. It is that feeling of being at home whoever you are that truly makes the spirit come to life, no matter what location is chosen for their night. "We wanted a place for house and techno enthusiasts, where the past and the future merged, where we felt free, and where you could wear whatever you want," explains Carlos Valdes in the recent feature for Dekmantel Connects.
Formed by two friends Sandrien and Carlos Valdes in 2013, IsBurning has breathed new life into the Amsterdam LGBTQIA+ scene. Since their first party in Trouw where both DJs held their residencies until their more recent events - take the legendary pride festivities in De Marktkantine or the anniversary celebrations in Warehouse Elementenstraat for instance - they managed to preserve that core intimacy even as the concept continued to gain renown. Although some of the previous guests included bigger names like Panorama Bar residents Virginia and Roi Perez, IsBurning is dedicated to nourishing upcoming talent: "Next to locals, I often give room to artists that don't often play in Amsterdam or have never played here before at all," says Carlos.
We'll leave our pajamas on for now - their motto seems to have a somewhat different meaning when you're tuning in from your living room. But hey, we surely don't mind some extra comfort to get reminded of those sweaty mushy early morning vibes we've been craving so long for.

Words by Angelina Nikolayeva

Sunday 20 December - 10:03
Let us guide you through your Sunday...
Do you find yourself stretching, yawning and moving slowly today? Well, let us help make some decisions for you. We've built Sunday of Dekmantel Connects as a day of action as much as a day of rest.

If you need your heart-container refilled with joy, IsBurning are the crew to do it. Some of the best DJs in The Netherlands will be stepping up for a radio takeover, transporting you to a mixed-up, body-positive dancefloor in the recent past or near future. With AFRA, Carlos Valdes, JP Enfant, TITIA and more to come, the winter temperature will be rising without a doubt.

And this is not all! In the early evening, Marvin from Animistic Beliefs, Awanto3, Kamma and Suze Ijó will be round-tabling the question of how to stay creative in a pandemic –– something we've asked ourselves over and over again in 2020, believe us –– before the unique mind of DJ Marcelle is on full view as she sits down for a full-length solo interview.

And then, to wrap up Sunday and the week overall, we have Waxfiend and Beraber in session, rolling and scratching their way until midnight. And then it's Monday, and we do it all over again.

See? Let us guide you through a lazy day. It will be the best decision you make.

Sunday 20 December - 08:59
Sunday, lovely Sunday!
The Dekmantel Connects programme today promises a day of action: IsBurning are setting the radio ablaze, we have DJ Marcelle in conversation, a late-afternoon panel, and a DJ set this evening between two scholars of hip-hop, house and jazz, Waxfiend & Beraber.