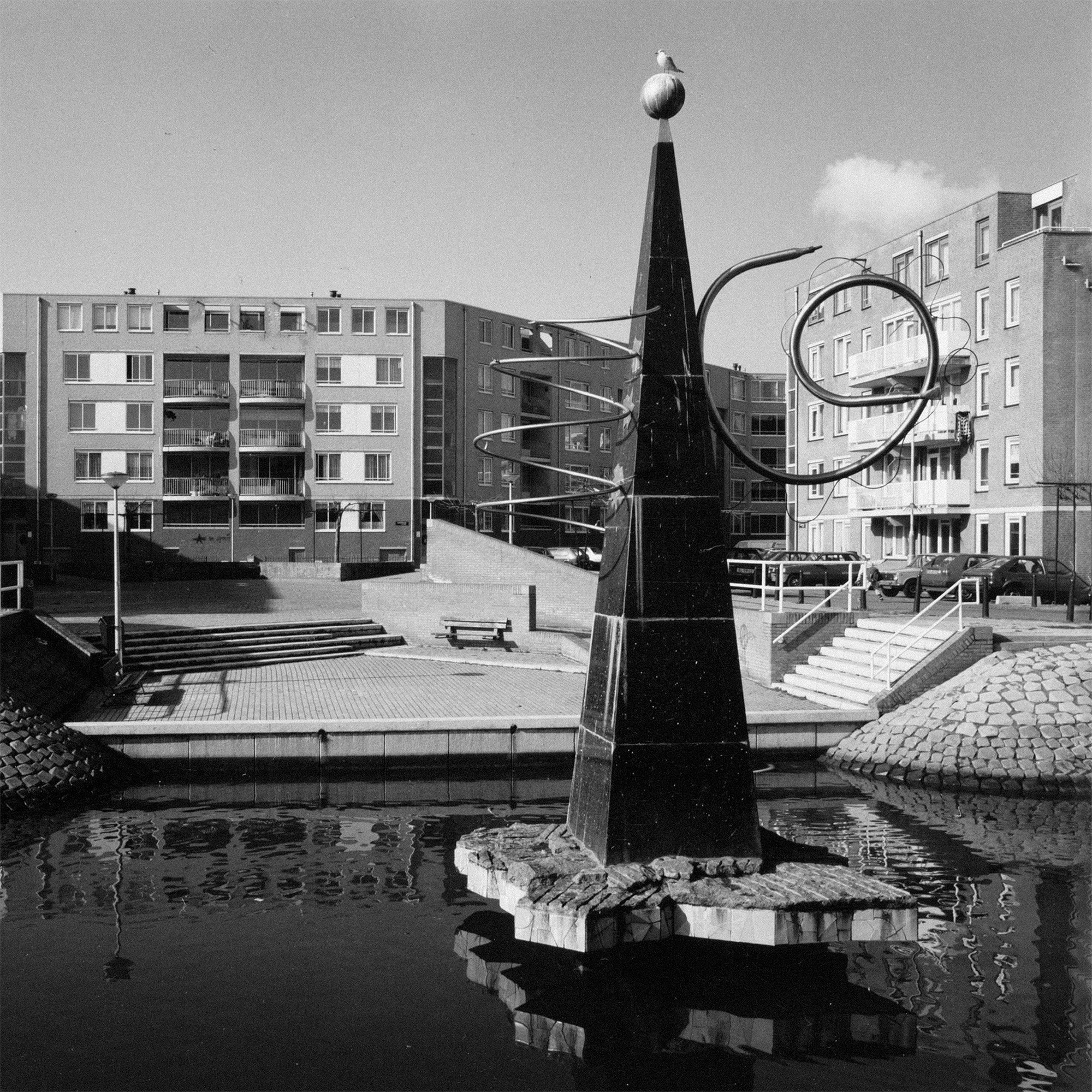 €11.00
Release date: 24 January 2022
Tracklist Vinyl 12"
​​From ecstatic highs and sinister textures to sprawling breaks, tight drum programming and bass-heavy undercurrents, Suikerplein EP is the BSS project touching home base. Though by no means a new face to Dekmantel, it marks the debut of BSS on the Dekmantel Records imprint, following a sonically varied string of releases on labels like Hivern Discs, Kitjen, Church and Honey Soundsystem Records. Mastermind behind BSS is Luigi Vittorio Jansen, initially one half of the long-standing musical project formerly known as Beesmunt Soundsystem. The formation slimmed down from two to one, but Luigi's drive and creative impulse is brimming with energy — this debut EP from BSS as a one-man venture can only serve as a testament of that. In a sound that has been typically evolving throughout an almost decade-spanning catalog, BSS is more than ever crystallising the distinctive palette that forms the BSS microcosm as we step in today.
This hypnotic, mind-melting realm can feel wonderfully strange and extraterrestrial, yet Suikerplein spirals back close to home: the city of Amsterdam, where Luigi grew up and where the whole Beesmunt journey began. The track titles refer to various pinpoints from Luigi's youth, from the Spaarndammer neighbourhood and the Westerpark to an oddly intriguing statue of a Dutch social anarchist that's also found somewhere in Amsterdam's westside. BSS's journey may have crossed many physical borders and brought them to DJ booths and record players across the world, Suikerplein reaches back at the cradle of both the project and Luigi himself.
The blissful suspense of 'Westerpark' is where things are kicked in motion: spacious, slowly menacing breaks push forward while a deeply resonating bass contrasts the gleaming synths that are draped on top. The suspense is quickly redeemed by the tight, electrifying drum workout of 'Domela' — a high-voltage, electrifying crawler with sparks spattering throughout. It leads to a foray into the mesmerising melancholia the 'Spaarndammerplantsoen', an emotive joint that hovers between fatalistic and hopeful. On the flip, we return with 'Box': a not-to-be-messed-with, metallic-sounding sizzler with roughed-out laser-beam textures and jarring breaks. The curtain call comes from 'Scannen', a near spiritual closing with a synthetic chant. It recapitulates the heavily textured, break-filled character of the Suikerplein EP as a whole, and concludes it with a thoroughly cathartic comedown.