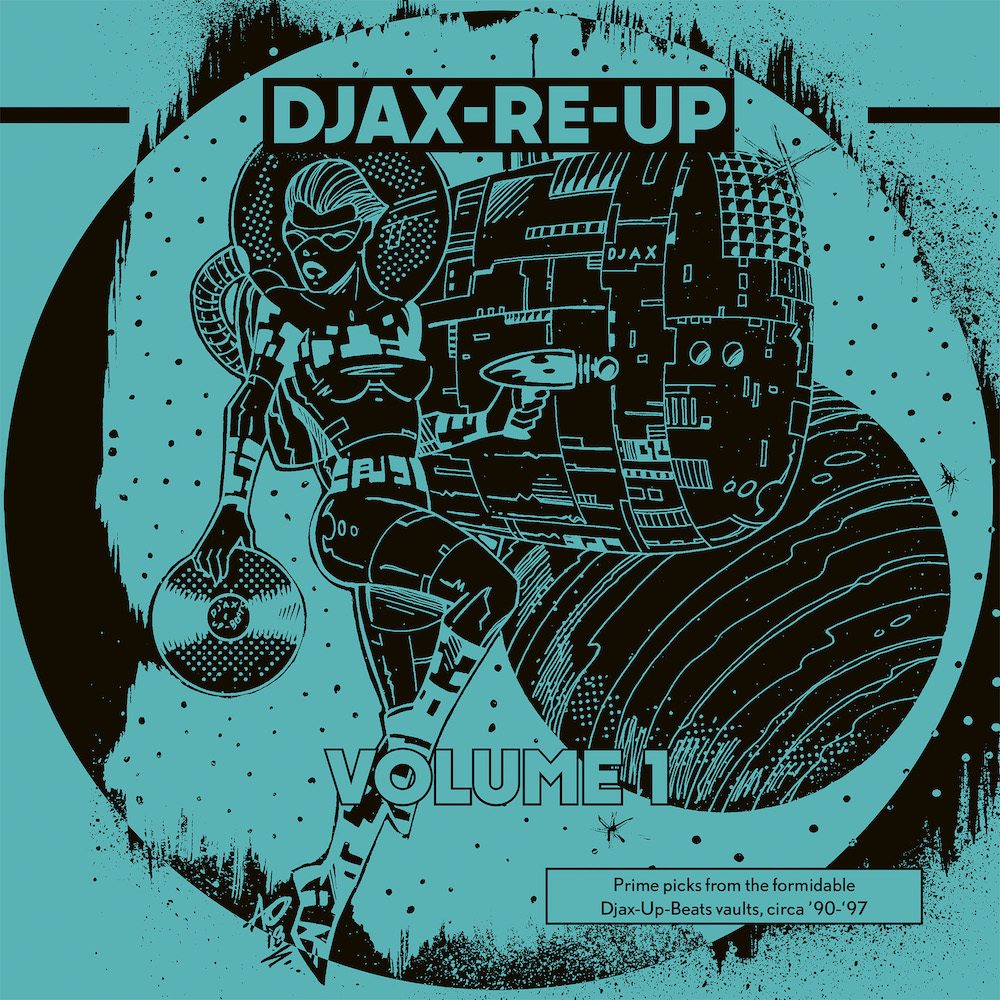 Various Artists
Djax-Re-Up Volume 1
€20.00
Release date: 04 February 2019
Dekmantel are proud to announce the re-issue of some of the most era-defining trans-Atlantic, techno cuts from the early nineties, thanks to cult label Djax-Up-Beats. The Dutch label was responsible for releasing some of underground's most foundational dance music, mixing together Chicago and European artists alike, and acting as the launch pad for some of today's biggest producers. This timeless music is being reissued on vinyl for the very first time, making this a great opportunity to add to your crate a collection of highly-coveted, raw, analog, acid burners that stand up to the highest calibre rave music of today.

The history of international techno is inseparable from Djax-Up-Beats. Founded in Eindhoven at the turn of the 90s, Djax-Up-Beats quickly earned an international reputation for being a key source of Chicago house, acid techno, and floor-filling, heavy-hitting, straight up underground 12"s. After forging a strong relationship with artists in Chicago and Detroit, label founder Miss Djax quickly found her (actual) mail box full of demo tapes from up-and-coming producers from across the Atlantic. Straight away Djax-Up-Beats became a home for both Dutch and American artists alike creating heavy, experimental machine techno.

As part of this very special reissue series, which will be followed by another double-12" package in April, the first package features tracks by Ismistik, the alter ego of Smalltown Supersound's Bjørn Torske; one of Glenn Underground's initial releases, before he went on to become a Cajual staple; and one of Felix Da Housecat's first ever records ("Pure dancefloor porn", as described by one Discogs user). It also features Dutchman Stefan Robbers exploring deep vibes; the trippy, hard rhythms of Random XS; and the bass-heavy mastery of a Chicago OG, K-Alexi Shelby. Throughout the eight tracks you can hear the sounds of sequencers, drum machines, and driving basslines. It defined the beginning of an era that never went away. All in all, an eclectic mix of passion, depth, and original thought.

Even today, pioneering artists such as DJ Richard and Nina Kraviz are dropping tracks from Djax-Up-Beats in their sets. "Djax-Up-Beats is techno royalty," DJ Richard recently noted in an article for Electronic Beats. This sound of the early 90s, which spawned the sonic aesthetics of today, is still as relevant and vibrant as ever. You can hear the label's sound in the productions of Bjarki, Varg, and Legowelt, and influencing hypnotic and quixotic outposts such as Crème Organization, L.I.E.S, Salon des Amateurs and more. Whether you're a collector, or DJ looking to add to the your left field techno collection, the reissue of these Djax-Up-Beats classics is not one to pass up.