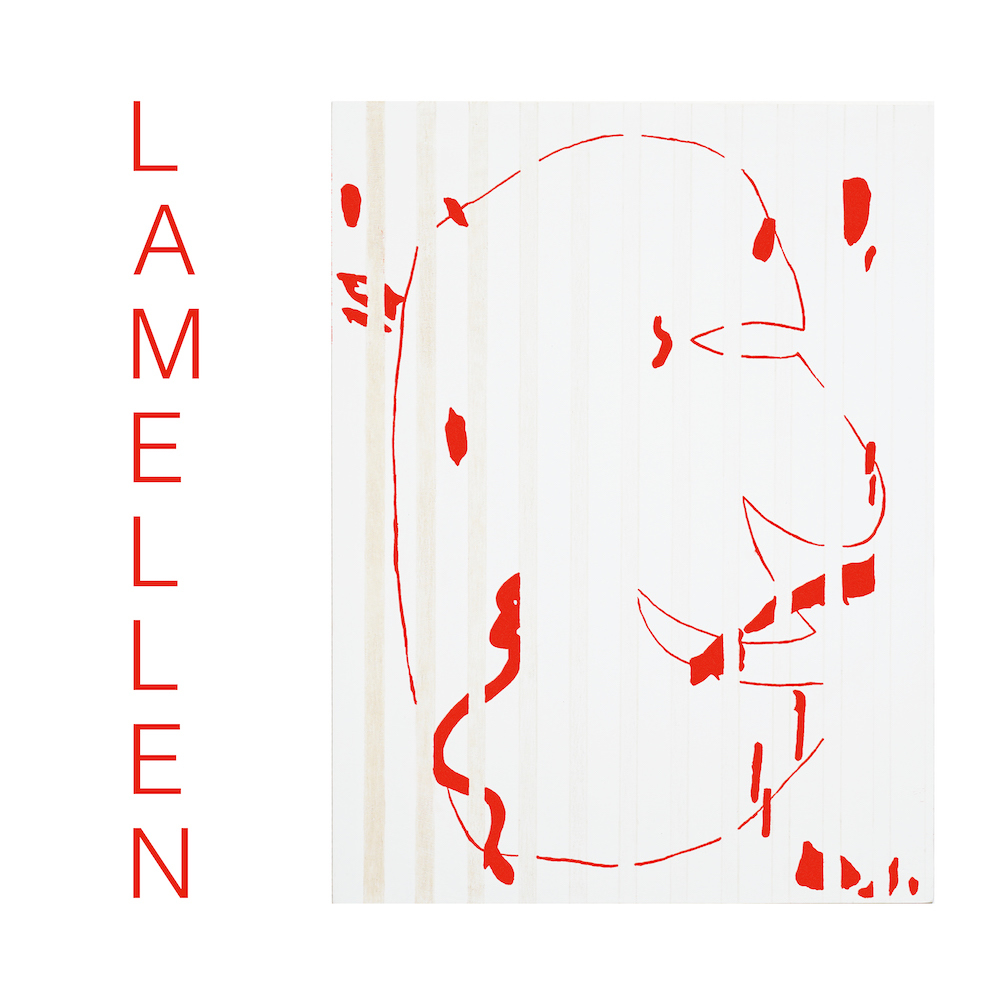 €11.00
Release date: 25 February 2019
Tracklist Vinyl (12")
Slow things down into a full balearic groove with this latest EP by Dutch production duo Lamellen, the collaborative efforts of Rimer London, and Lyckle. Barely breaking a sweat over 100bpm, these smooth sunset synth rhythms, full of muted 80s Italo funk, and breezy drum machines, syncopated with the warm, exotic blend of retro keys and ambience, set the EPs five tracks coastal, vibrant dynamic.

Rimer London a.k.a. Rimer Veeman, having collaborated with Bas Bron (a.k.a. Fatima Yamaha) as Comtron in addition to being one of the faces behind the enigmatic disco project Le Le, is no stranger to conjuring up exotically gleeful, synth productions. Having been working together for some time with Amsterdam-based song writer and talent Lyckle, it was inevitable that their veritable wavey blend of retro grooves, and sultry sunshine music was to be find its way out into the fold.

'Horse Massage', the ever so slightly subdued, tape-filtered, ocean-swept EP opener, with its melancholic lead piano line, is almost the soundtrack to something very poignant and beautiful. Perhaps it's a reference to Monty Roberts, the original horse Californian whisperer, from which the record takes its name. 'Spider' meanwhile ups the energy, with a Korg bassline that's reminiscent of old, TV show intros, replete with an Eastern groove, and full-on near disco-like keyboard stabs. Flip the record and 'Oyster' grooves in a playful, understated style like a Domenique Dumont joint released in another galaxy on Music from Memory. 'Railrunner' with its light guitars, rolling synth-bass line, is balearic charm in its fullest, evoking a feeling of being in the sea, or like contemporary discarded Arthur Russel joint, albeit one reworked by Phil Mison, for those smooth summer evenings. 'Pippo Denemarken' takes the record into mild-Gigi Masin territory, with its washed over, psychedelic feel and Casio-keys melodies.