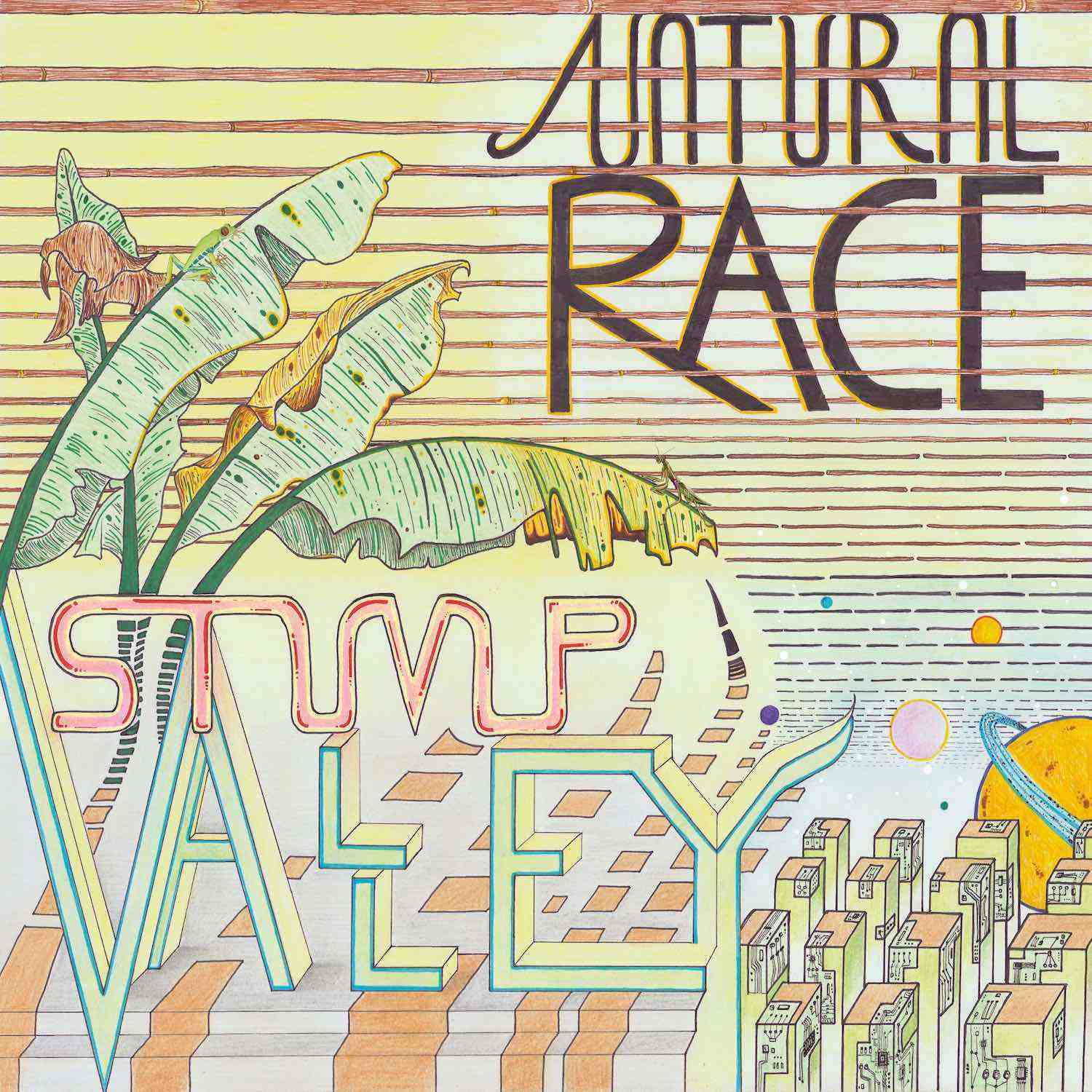 Stump Valley
Natural Race
€20.00
Release date: 16 September 2019
Tracklist 2xLP
Stylistic, enigmatic, and effortless. Stump Valley's Dekmantel debut LP is a smooth melange of glossy soul, jazz, and serene house. Produced by the mysterious, and ultimately under-the-radar duo, the extended EP breezes through tropes of balearic analogue, warm Chicago sounds, yet remaining ultimately Italian. The duo, originally from Turin, prove their skills as true alchemists, as their forge hypnotic house and tropical flare through their array of drum machines, synths, and informed artistry derived from their deep stockpile of assorted records.
Debuting they may be, but the Italian duo are no strangers to Dekmantel, having played at Dekmantel Festival, Selectors, and Lente Kabinet. Having released groove tracks across a whole spectrum of lauded Dutch labels, Stump Valley's reputation even precedes them. Throughout the EP, their sound echoes that of Prins Thomas, Larry Heard, and other select funk-driven Italian live producers that are making waves in the current scene. It's a sound that's permanently upbeat, radiant, and filled with joy.
Berlin based vocalist and Max Graef collaborator Wayne Snow collaborates on vocal opener 'Natural Race', creating a slow groove, and funk-driven tempo. The music then veers into equatorial territory, as the duos' uses of classic 707 and LinnDrum sounds evoke a sense of sunset grooves; the sound of Theo Parrish slowly winding through an Adriatic cocktail party. Further on and 'Proletarians In Space' reflects the producers' more Detroit-like influences, with oscillating machine music. 'Zoo Planet X' takes the sound further, with dubby pads, and old-school kicks and hats, that transport the Turin-based artists across the Atlantic with their out-of-time sonic aesthetic.