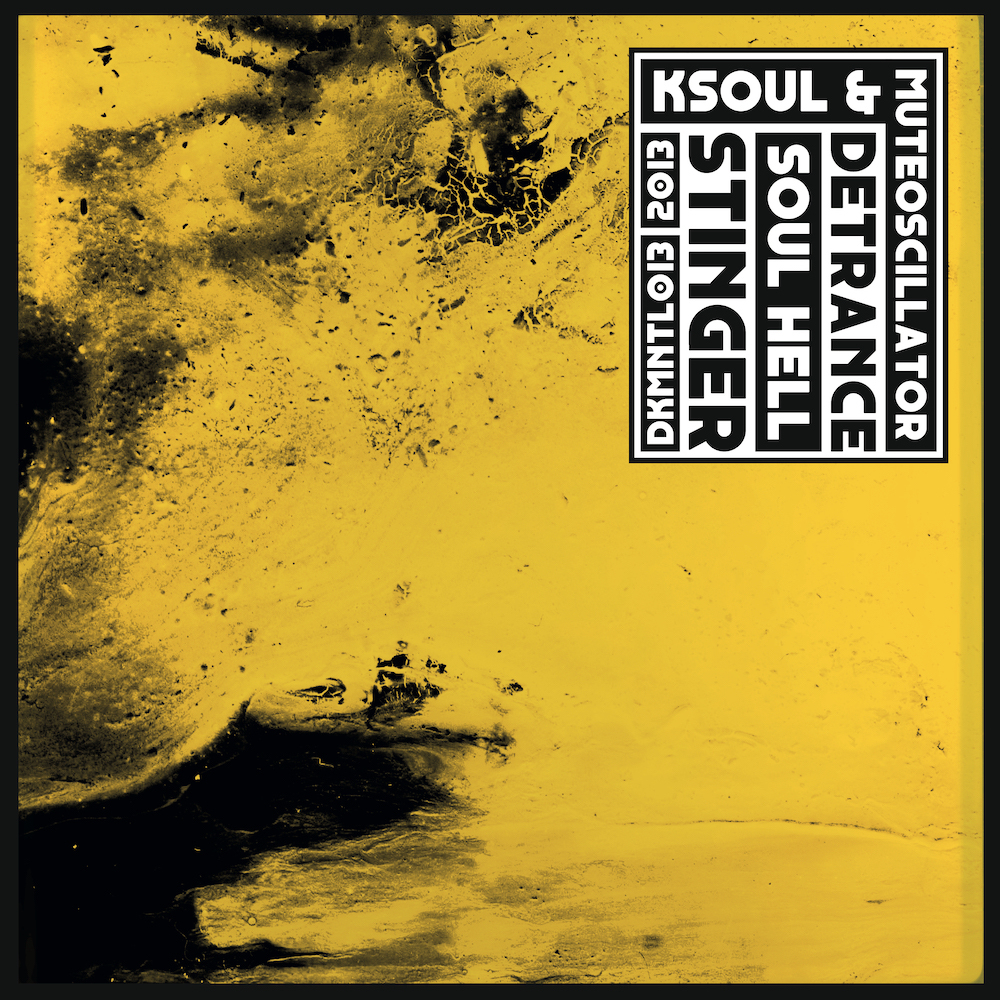 Ksoul & Muteoscillator
Soul Hell EP
€11.00
Release date: 01 July 2013
After appearing on Aroy Dee's MOS label in 2012, Italians Ksoul & Muteoscillator are back with some more dusty and degraded sounding tracks, this time for Holland's irrepressible Dekmantel imprint. There are three new cuts in total from the pair, each exploring a slightly different yet always knackered house groove.

'Soul Hell' goes first and is built on heavy rubber kick drums. Shakers rustle along next to the drums and a bulbous, molten synth line freewheels up and down the face of it all as distant, soulful key stylings bring a human, jazzy touch to proceedings.

'Stinger' is even more crushed and crumpled sounding as the kicks scrap along, and here the colours from the keys and synths are just as muted and fuzzy edged. Like all three tracks there is a rough, frayed texture to everything hear – nothing is crisp or clean.

Finally, 'Detrance' is slow and purposeful with underwater sounding melodies echoing out into a humid night sky. Sharp, laborious hi-hats dangle in mid air as rippling synths offer a more liquid surface and overall the murky sound design really draws you in.