Behind The Record: Alberta Balsam
​​Just as her live hardware-based sets, Alberta Balsam's debut on Dekmantel Records, 'Higher Dreams', displays her immeasurable skill as a tech-savvy producer. The Rotterdam based artist has a longstanding musical background, including classical instruments. These days, Alberta is not a stranger to intricate, at times complex, and otherworldly sounds. The EP at hand is undoubtedly in line with this: amalgamating adeptly constructed interludes – danceable, yet simultaneously lush and expansive. The vinyl is accompanied by a transcendental sci-fi narrative, inspired by visionary author Ursula K. Le Guin, printed on a poster-inlay by Alex Morgan. We sat down with the newest addition to our label to dive into the process and thoughts that shaped this all-encompassing project.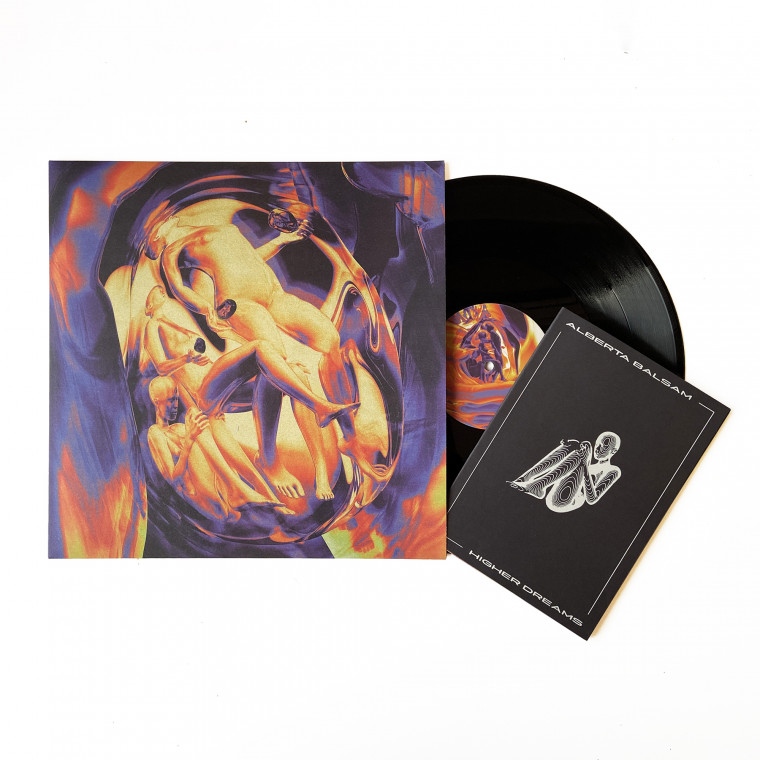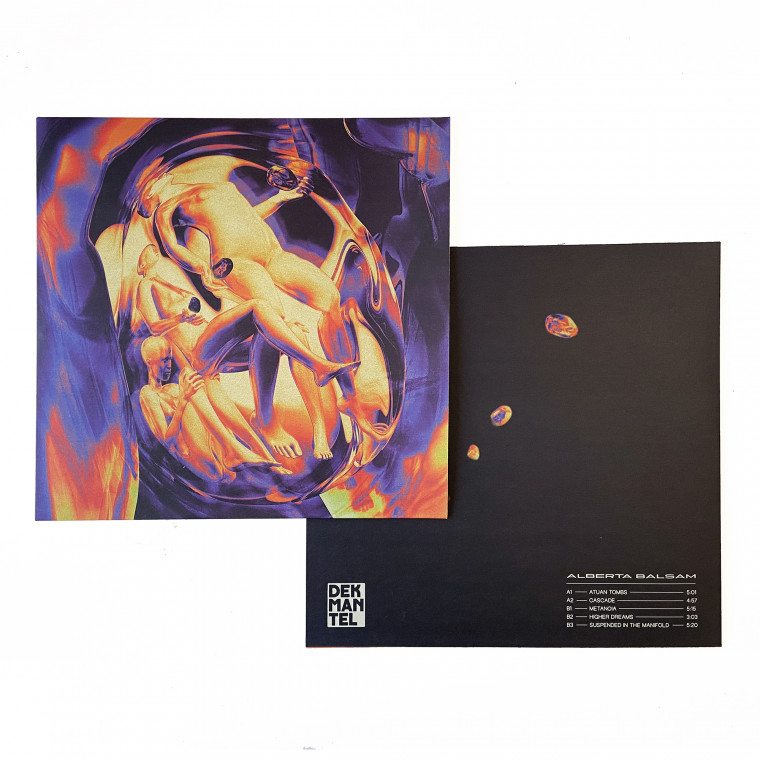 You have been involved with music from a fairly young age, do you feel like there is a red line in your development?
Yes, absolutely. Because how do you get from the starting points of making music to being someone that has their own sound? That has been quite a long journey for me. It all comes down to discovering what particular sounds and ways of working suit you. The chords I use, or the way I build up harmonies, is secretly influenced by my background in classical music. The line between being either old-fashioned and stale or original is very thin. Navigating these spaces remains a quest.

And how did you get to know and end up releasing this EP with Dekmantel?
I have been making music for so long, and yet I have released so little – I think that's because I really want to create something as good as the things that inspire me. Stubbornly, I wanted to do it all by myself for a long time. It was really special to me when Dekmantel was interested in releasing this together – we initially got in touch through De Ambassade. I'm super grateful for that, and it really means a lot to me. It took me a long time to get to where I am now.

How different is your process now compared to when you first started?
It was much stiffer at first. Nowadays, I use hardware much more frequently, where you're flowing from one sequence to the next; improvisation leading to inspiration. I wasn't really using synthesizers when I was younger, but I've always worked a lot with Ableton, and I still do – although the finishing touches have probably become more professional. My process of creating harmonies, melodies and atmosphere is actually pretty similar to ten years ago, and many of my very old tracks have the same signature as in my recent work. However, for a long time I've felt that my drums were not up to par. It has been a crusade getting that right and it took me almost ten years for me to be satisfied with my skills in that respect. Also, my sound has really changed since I committed to live performances. It has become more direct, harder, maybe more catered to the dance floor.

Your sound is often described as experimental, or otherworldly – why do you think that is?
I may get some experimental influences through my love for classical music, or maybe it's that I find myself diving in and out of different genres every few months... And when I listen to all the music that is being released, I really want to contribute something meaningful, something that is mine and makes a difference. I don't want to feel useless. And that's already a thing with music: you're not saving anyone's life.
I make music with hardware much more frequently, where you're flowing from one sequence to the next; improvisation leading to inspiration.
Can you talk a little about how 'Higher Dreams' came into being?
All tracks were made during the first lockdown. At that time, I actually felt quite useless: I trained as an epidemiologist but decided to make music instead. In a way, this EP may be my answer to that feeling. But I also experienced this time as pleasant, despite everything. Spending time in my studio without distractions, repurposing the synths from my live performances – mainly my Elektron Octatrack and Analog Rytm and my Moog Sub37 – to set up songs. I listened to Carl Finlow and Analogical Force a lot, you may recognize their atmospheric influences on this EP. All tracks stem from a desire to simply create, and much less from the notion that the outcome will soon have to be played live or in a club.
Elsewhere, you suggest approaching production from different angles, instead of one method. How did this affect this release?
It really benefits my creative process to give myself an assignment or a challenge, or to pick different starting points. For Metanoia, I started out with drums, experimenting with jagged rhythms and allowing for a natural process to unfold from there. Higher Dreams set out from the vocals. Once the narrative surrounding the holobot developed, I applied more of a sound design perspective: figuring out what kind of music would fit the imaginary visuals. The tracks then became the chapters, delineating how the story unfolds.
Speaking about the narrative – for which you even received a cultural grant – how did you end up working with Alex Morgan on the poster-inlay?
I once had a poster that you could also fold out into a booklet, which came with some magazine… And I very much had a visual style in mind for Higher Dreams: a blend of science fiction and biological imagery – birth, human beings in eggs or pods, artificial life support. Alex created the artwork based on that, and designed the entire magazine – I'm so happy with how the poster turned out, and how the design is a variation of the album cover.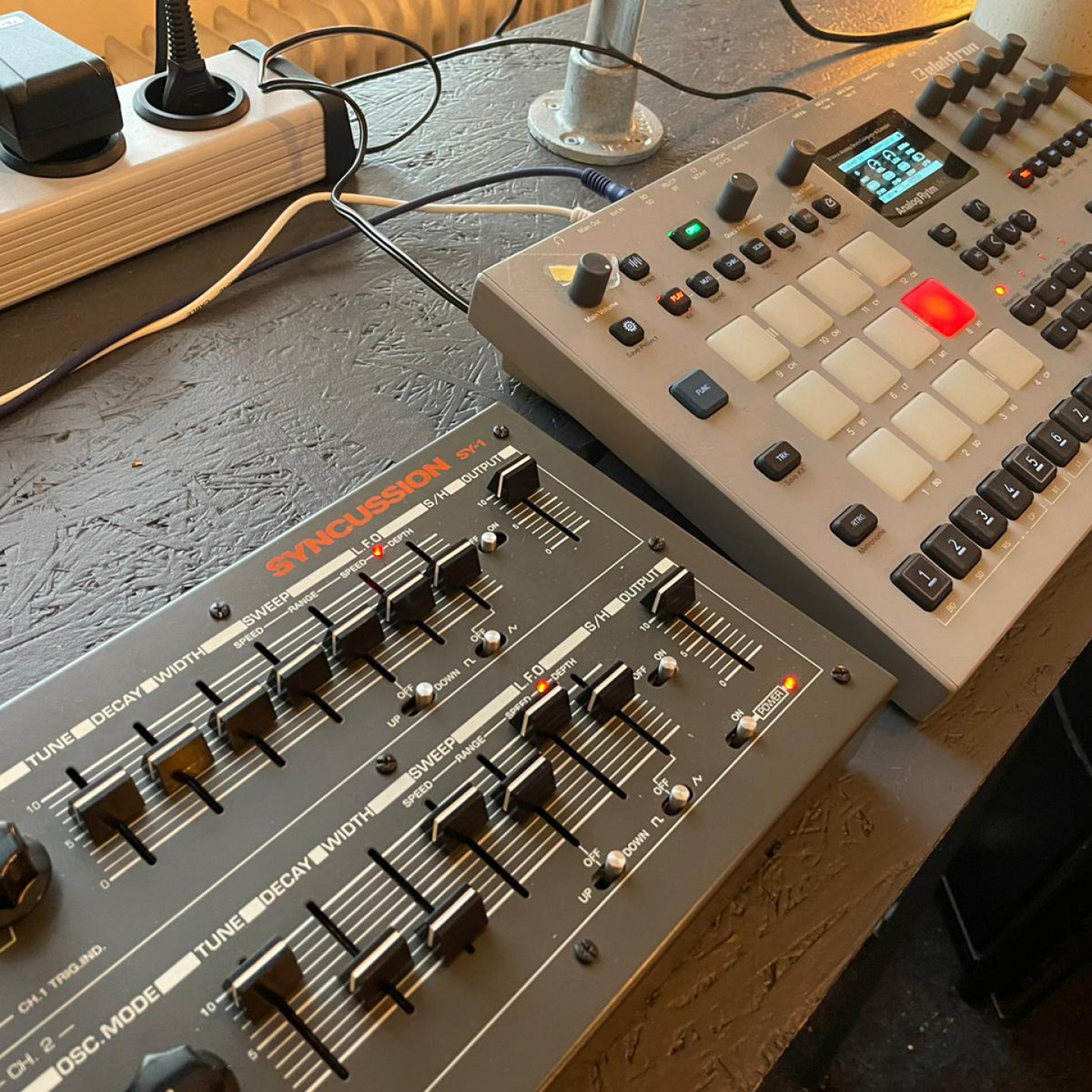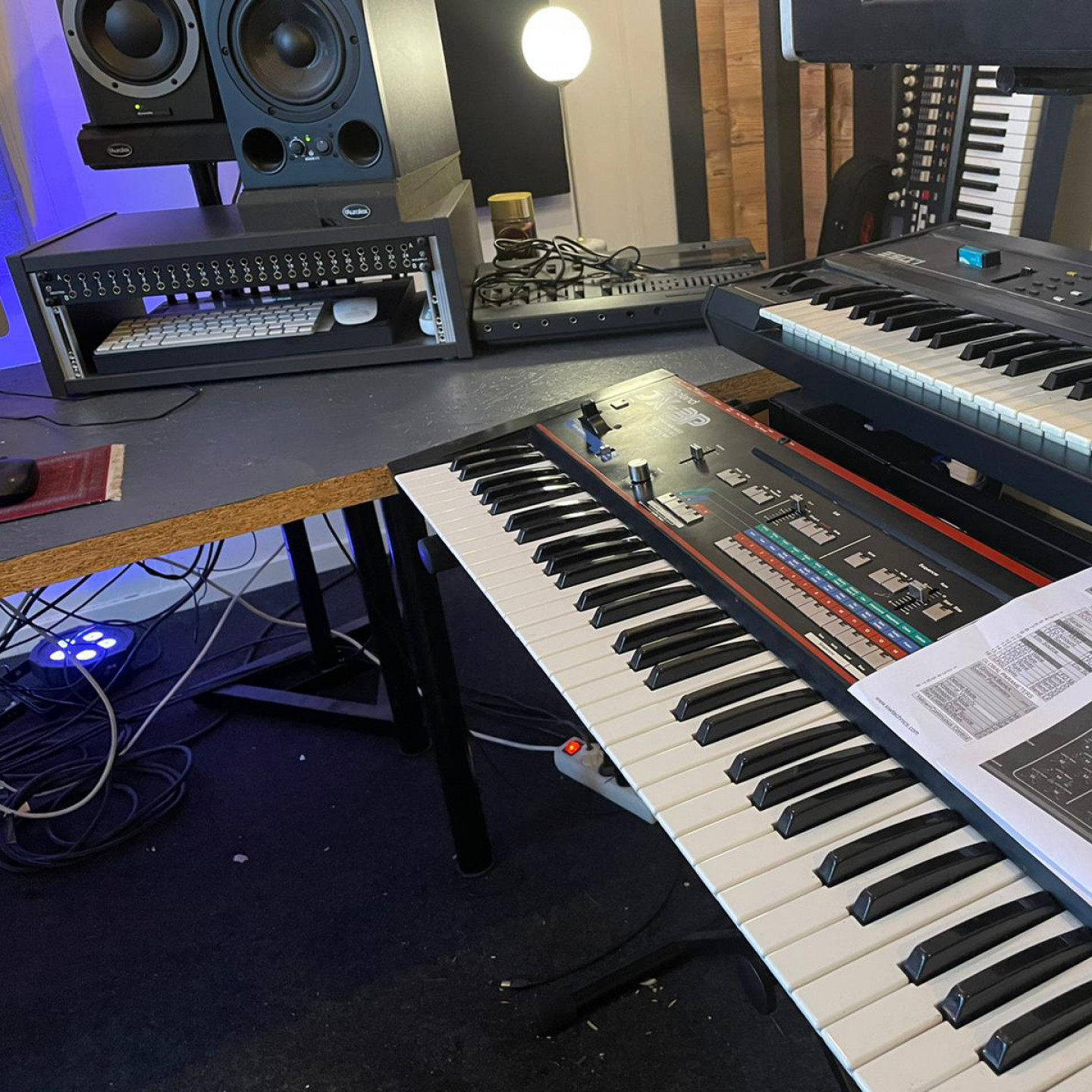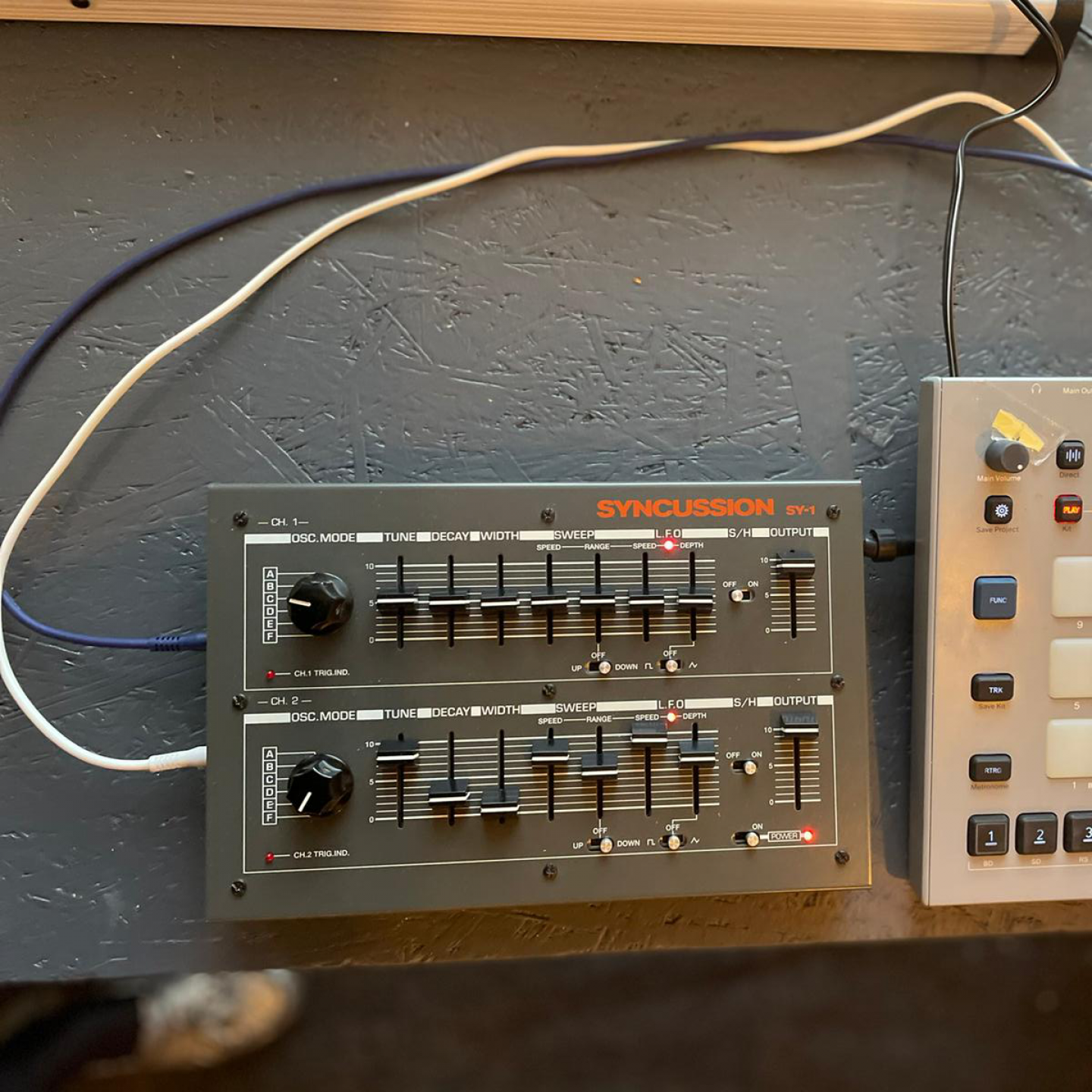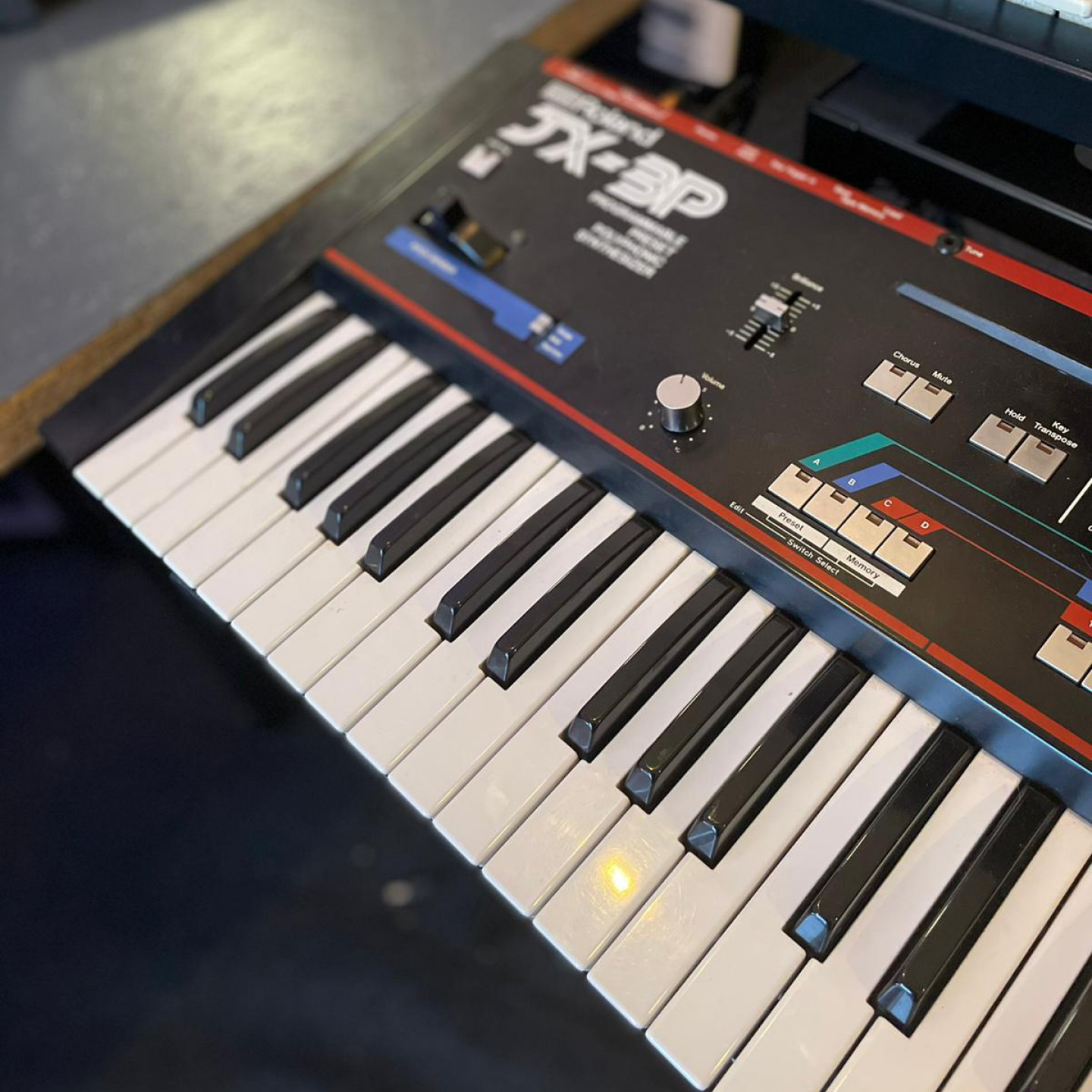 Why sci-fi, what attracts you to this genre?
As a kid, I had this skylight with a telescope, and I was always so fascinated by the universe and space, asking for books on astronomy for my birthdays. The cool thing about sci-fi is the concept of 'what if': creating a world that does not exist means that there's suddenly infinite possibilities – while reality remains reality. It's often very philosophical with a covert warning: a distance is created from societal issues, allowing you to look at them more critically. You get to explore and address future problems, as Ursula K. Le Guin's did in The Dispossessed on society without property.

What were your thoughts behind including such a narrative in 'Higher Dreams'?
Besides believing that music is a suitable medium to articulate and process societal topics, it also simply felt right. I got involved with climate change rather recently – naively, I never really realized how big the threat was. Higher Dreams is a warning: the world is no longer habitable, and humanity must be saved. But it's also a hopeful journey with the message: it will be okay! The last thing I want is to make anyone feel dispirited. On a more personal level, it's also a starting point of who Alberta Balsam's alter ego is, and where she's going - maybe she won't come back to Earth at all. Maybe she'll get into an interstellar fight with extraterrestrial creatures on another planet. Who knows! You will have to stay tuned for the sequel.
Speaking about the future, what else can we expect from you?
I'm currently working on new music, and there are certainly more things to come in line with this release. After all, Alberta Balsam and the game of domino have at least one thing in common: they just keep going.