Second in our Dekmantel Selectors 2020 curated playlist sees the twin pillars of Rotterdam's scene, Operator Radio and BAR, team up to serve some incredible tunes as a slice of their taste.
Operator Radio and BAR put their heads together to compile a list of 30 tracks for our Dekmantel Selectors playlist. During Dekmantel Selectors 2020, the two organizations will host a boat party together, but before we're boarding, get a taste of their sound over here.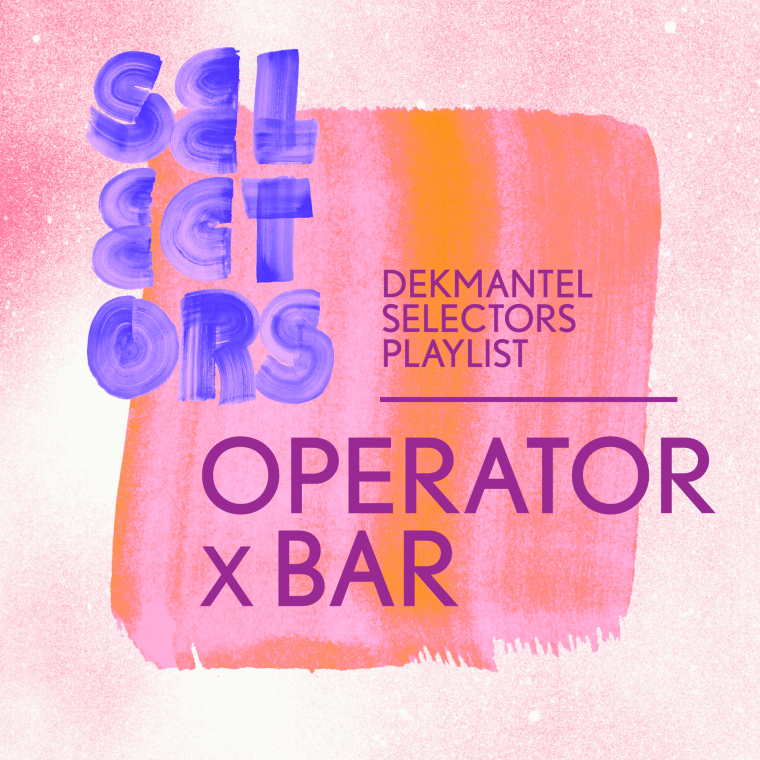 Full tracklist
Abstract Thought - Abstract Thought Untitled 01
Bangkok Impact - Junge Dame Mit Freundliche Telefonstimme
Buzz Kull - New Kind Of Cross
Credit 00 - Mind Trip
David Vunk - Come to the House
Deux - Golden Dreams
D.K. - Frozen Sword
Doon Kanda - Axolotl
Dust-e-1 - Hypomania
Edge Of Motion - Quantity of Motion
Fantastic Man - Native Power
Griffon - You Make Me Peal - Alternative Version
Heap - Tat Ark
Hooverian Blur - Phantom Space
Kris Baha - Serve, Obey
Le Mystere - Opus 303
Meetsysteem - Goed Te Doen - O.C. Andersom Edit
Nautiluss - Liquid Sky
Psyche - The Saint Became a Lush
Public Relation - Eighty Eight
Silent Servant - Damage
Sleep D - Danza Mart
Solitary Dancer (An Angel For Everyone)
TeslaSonic - Golden Sphere
Tv.Out - Sun
Lou Karsh - Xmet3r
Velvet Condom - Kalter Lippenstift
Westlake & Hayter - Forty Two
Zodiac Trax - Mercury

Find the most recently updated version of the playlist here, now curated by IsBurning.