In the next instalment of our Sacred Sound series we visit Identified Patient.
The Dutch electronic music wizard took us into his solitary, sunlit space.
Photos by Brendan Reterink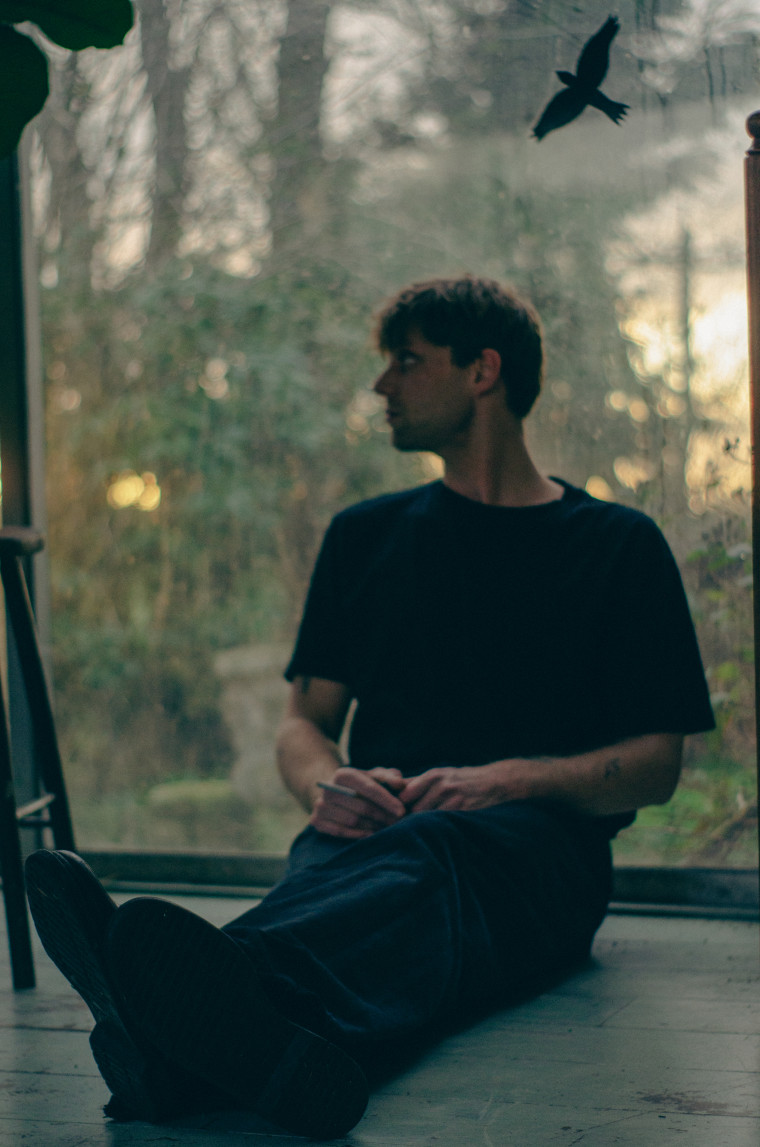 What is this space?
This space is home, literally in all the facets. I used to have a studio in Amsterdam-Noord at the NDSM, but since a few years operating from home is the way for me. With all its ups and downs, it came to this. It's nice to leave your living and come back, but to be fair I think I like it this way the most; always at your own ease, pace and time. When I've had periods of more working on mixes and djing and coming back after a week or 2, it really feels like I have missed something. And next to making or listening to music, also the total feeling of being alone and nobody who can bother you. A happy place – if you can say so – where nobody can catch you and time can stand still. The best feeling is when spring is hitting and you feel that air and wind coming in with some sun rays. Then I'm very happy, so that is what this place means to me.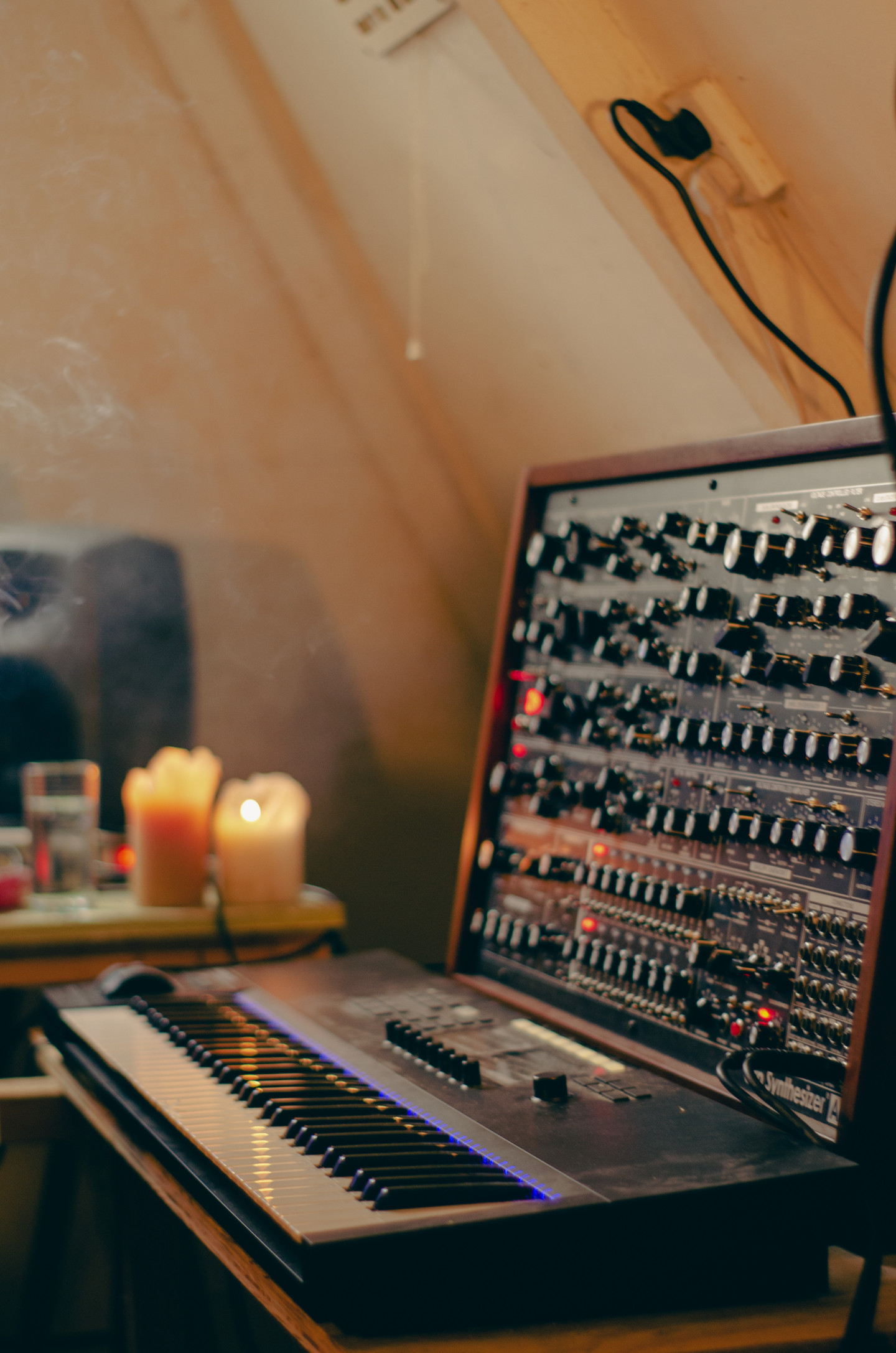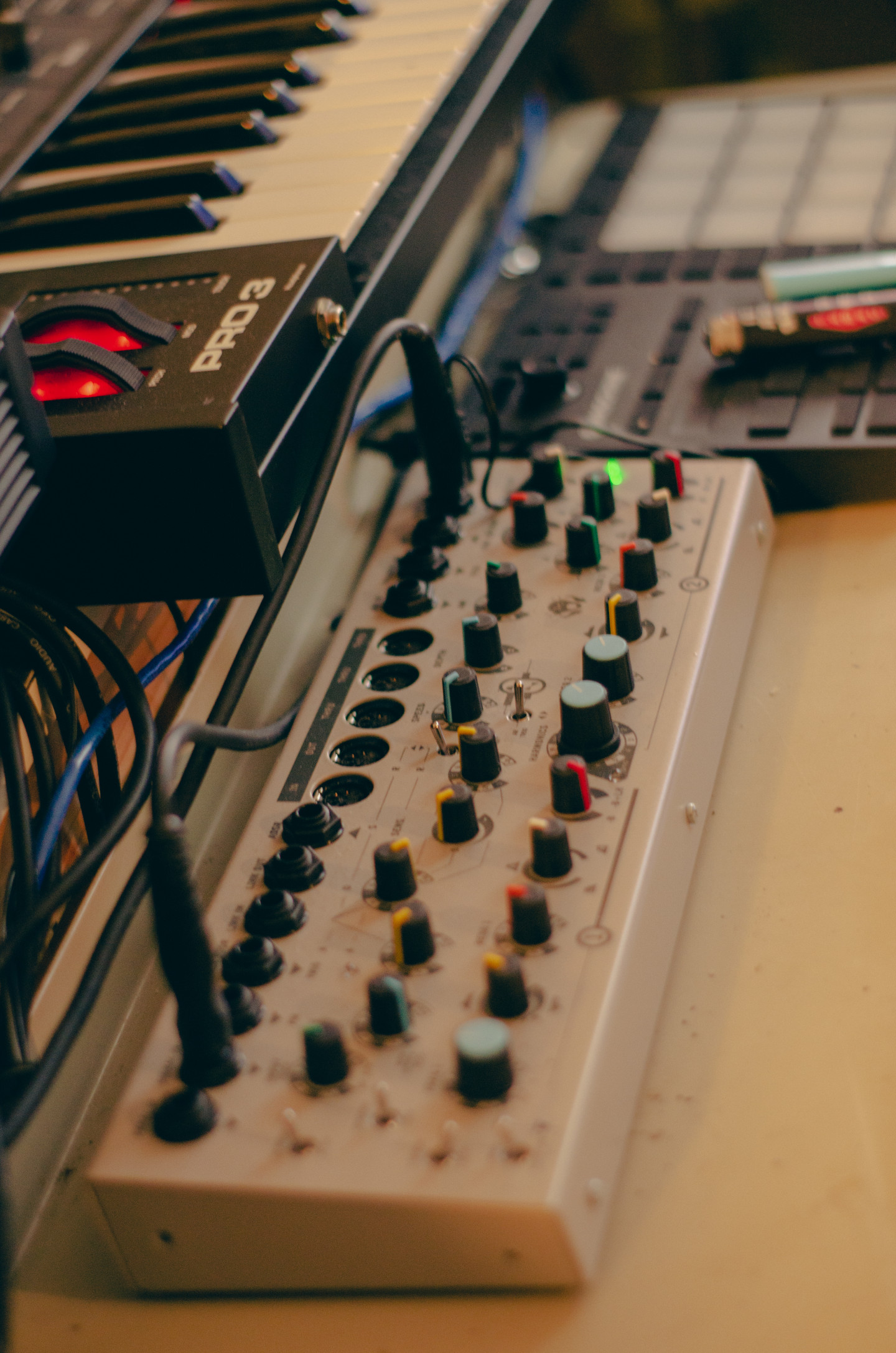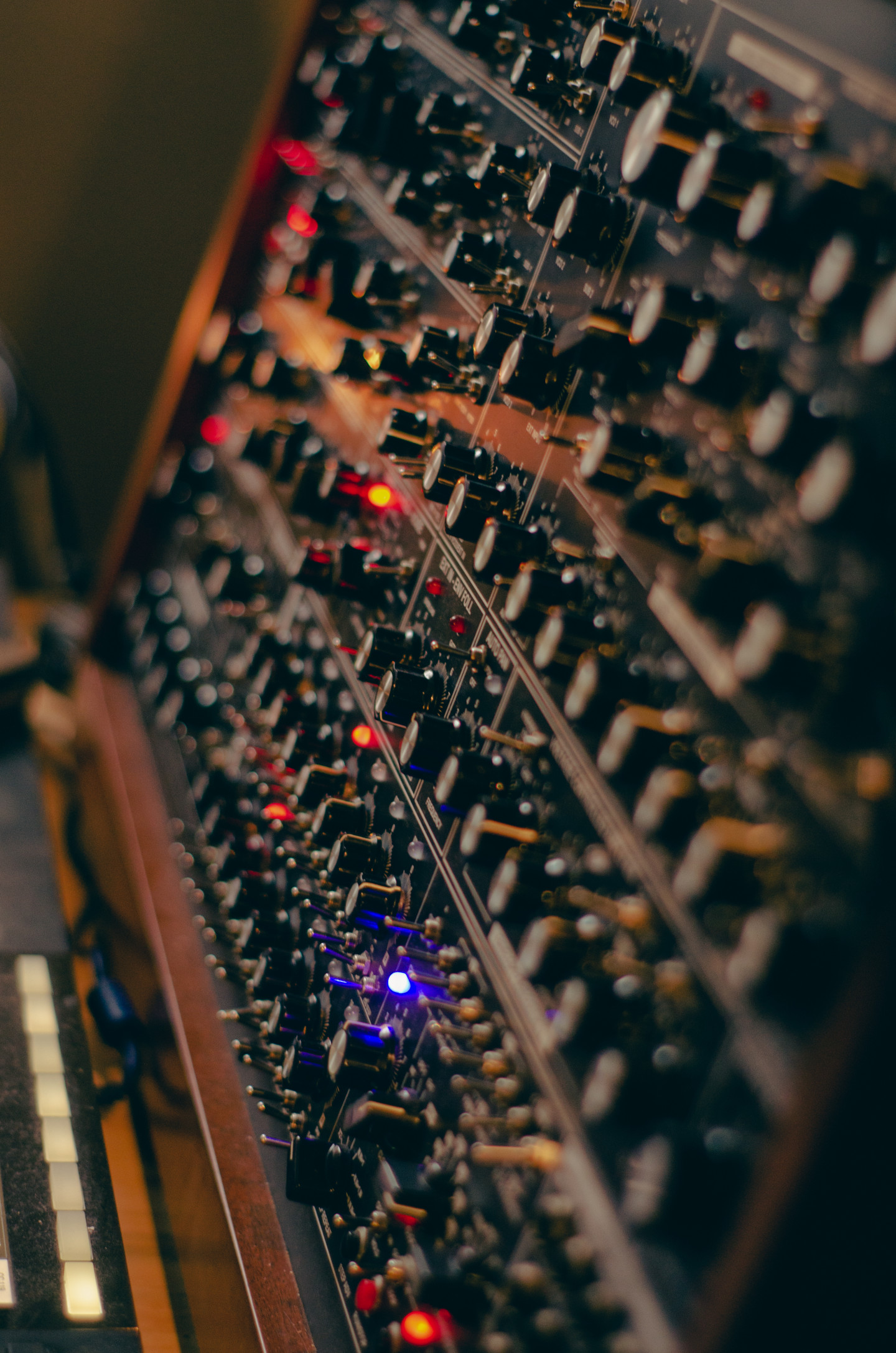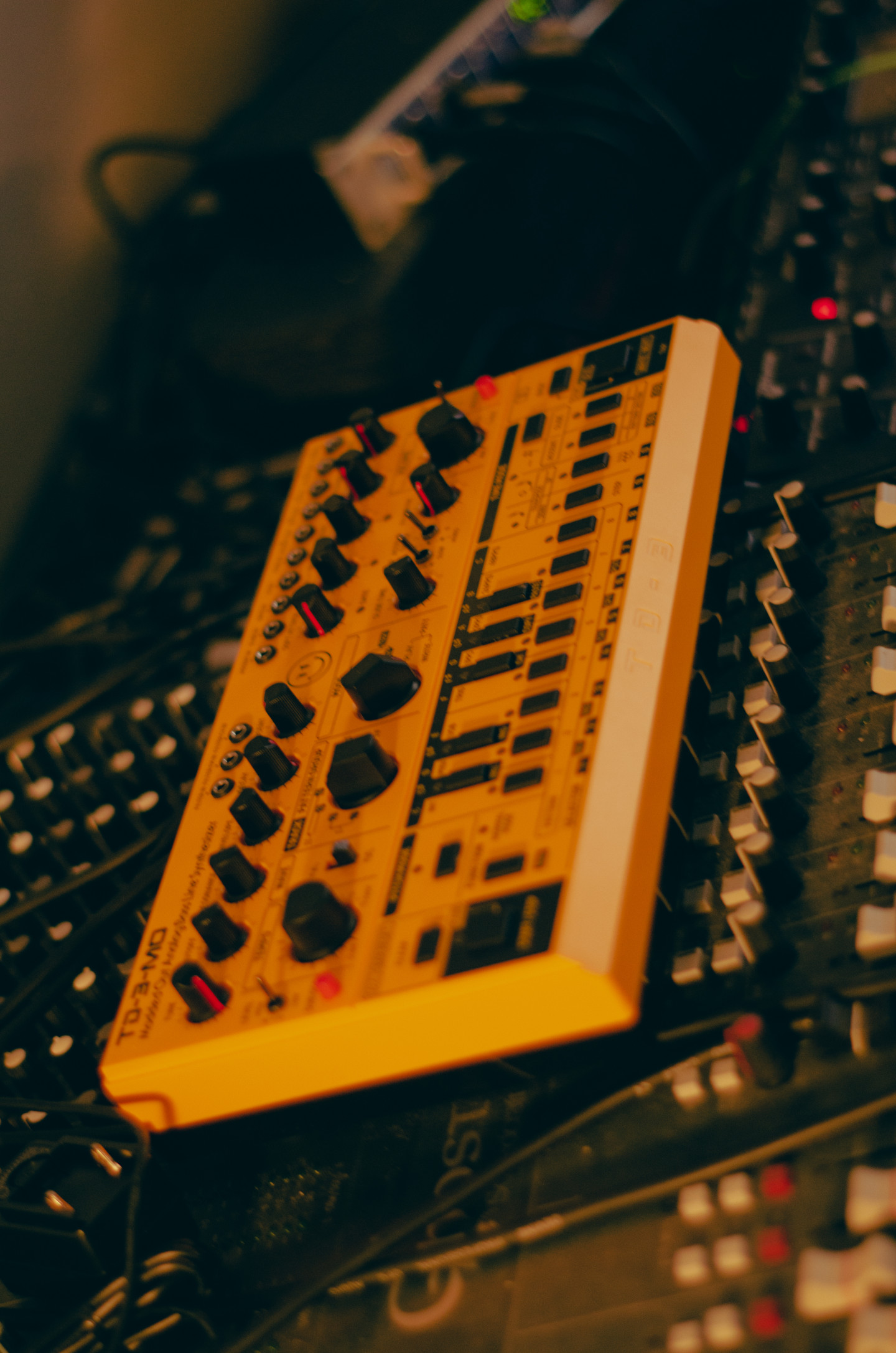 Why do you like to work here?
It's a perfect balance between small and big, light and dark. I feel very at ease here and never a moment of being bothered by other people. The acoustics could – of course – be better, but I know how the sound should sound like so that makes a big difference. And sitting quite direct on the monitors helps a lot. I used to work downstairs, in a more open room and I really liked that for a while, but this kind of cave vibe is doing fairly well. In an ideal situation you could switch it up every half a year. New energy is always good.
The setup is quite straightforward in terms of operation, which I really like. Everything is at hands and the most important thing; the samplers, keyboard and Ableton are at hands. This sounds straightforward, but if you are doing the same movements for 10 hours straight, small things are going to bother you at some point. So how it's lined up now seems perfect: direct sampling control and access to the computer without moving away from the speaker triangle and all directly connected through the mixer and sound card. Fast analog resampling or through the computer is also a must, so I need my Auxxes fluidly connected.

"I have literally the most fun on my own when just firing the weirdest shit into the Octatrack and make a whole track glue together because of a stupid sample." - Identified Patient
What are your favourite parts in here?
So that is the MPC, Octatrack and the GRPA4. I think I made the whole last EP with these 3, next to Ableton of course. These are the most functional and most used tools here. I really adore the low end of the GRPA4, it's so sick. It can shake the whole floor so fast. The thing is, it is not that complicated – or complex is perhaps the better word. So there are no mega fancy LFO calculations you can hook up to everything. I mean it is possible to a certain degree, but not like using Serum. If you give it a try to make it a bit messy and put it in the sampler, you can create some lovely weird low end, which is more to my taste. The samplers are straightforward, but I cannot live without them. The sampler is the unexpected: the hook that makes the whole track, or just that stupid shaker that has been missing that makes the whole track. I have literally the most fun on my own when just firing the weirdest shit into the Octatrack and make a whole track glue together because of a stupid sample. Again; that new energy is always good, and a sampler gives you that.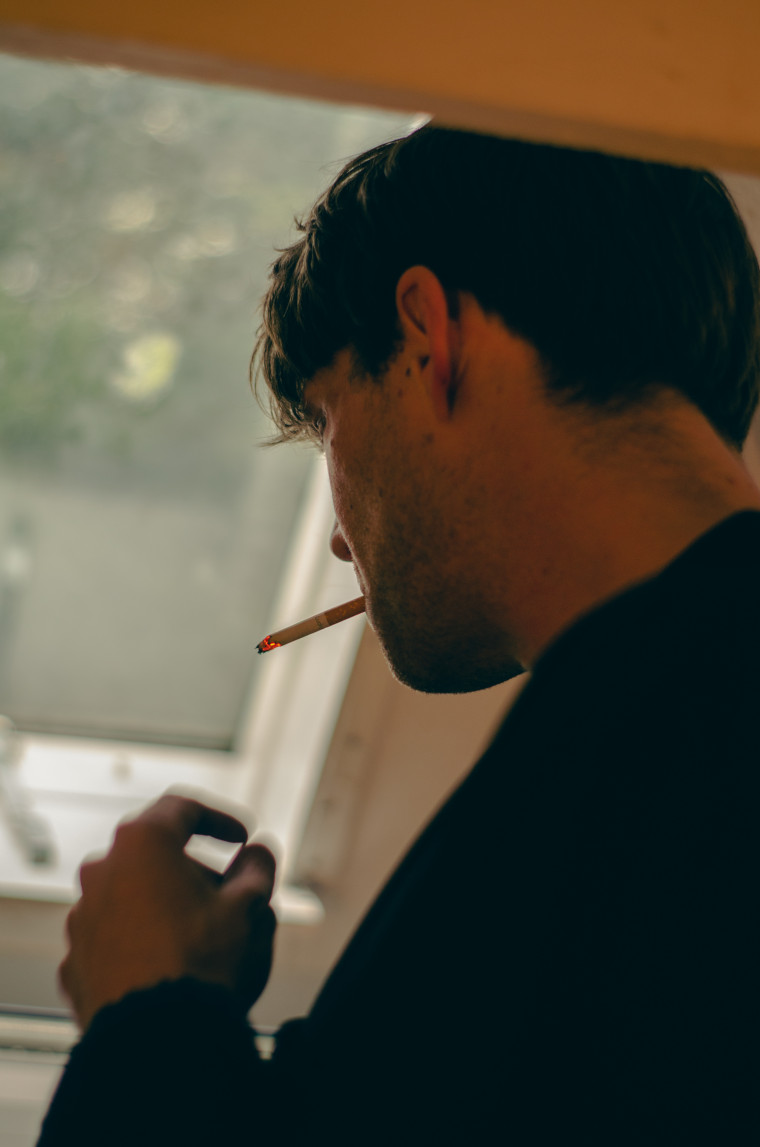 If you could add something to this space, what would it be?
Well if I knew for how long I can still stay here, I would add way more acoustic treatment to the room. Next to that: extra ashtrays, more carpets, lamps, and of course a 19 inch rack with some lovely instalments. And last – I totally forgot – but it is coming for us all: when the summer hits a mosquito net for the whole studio, because I live next to the water.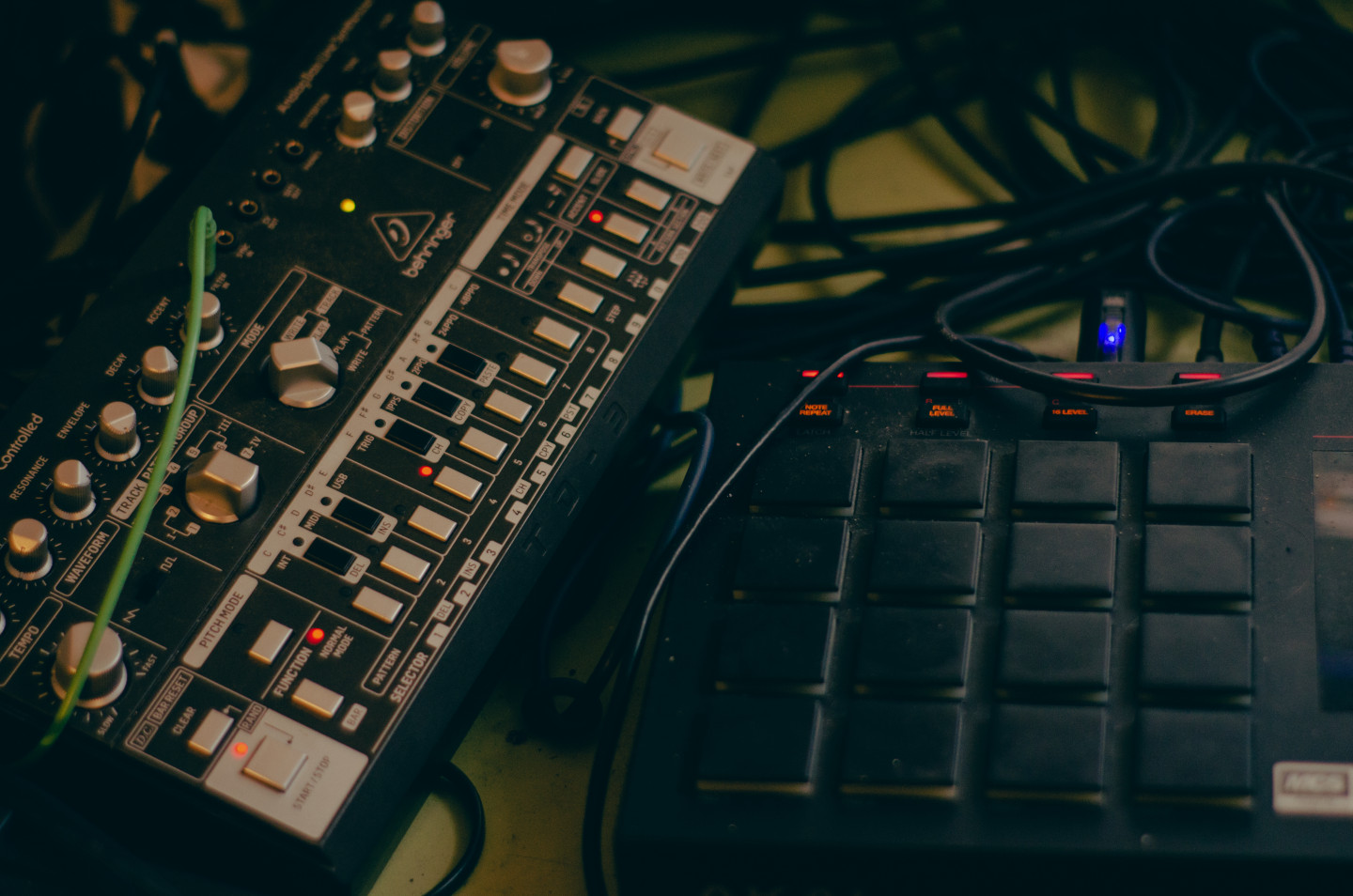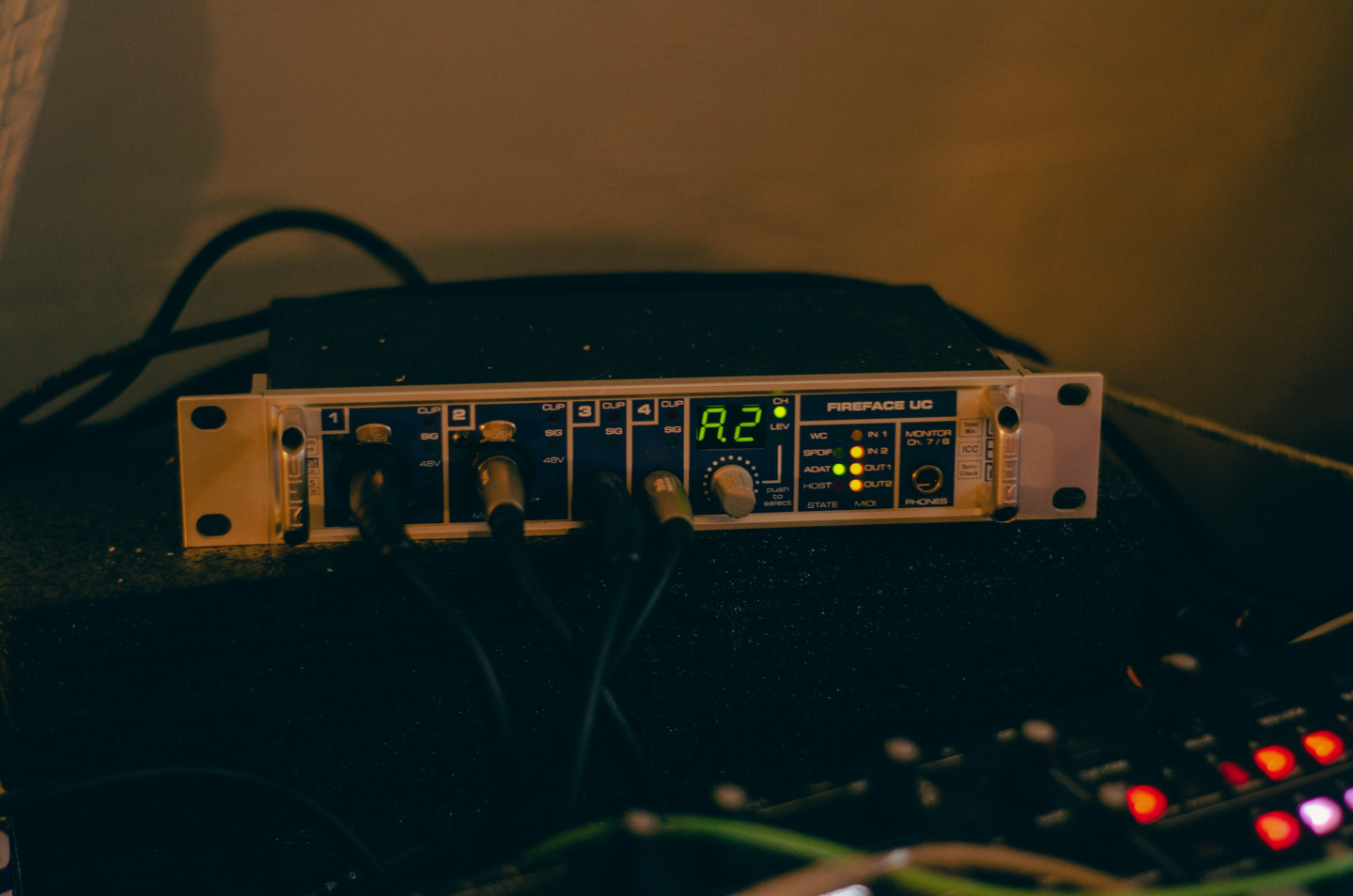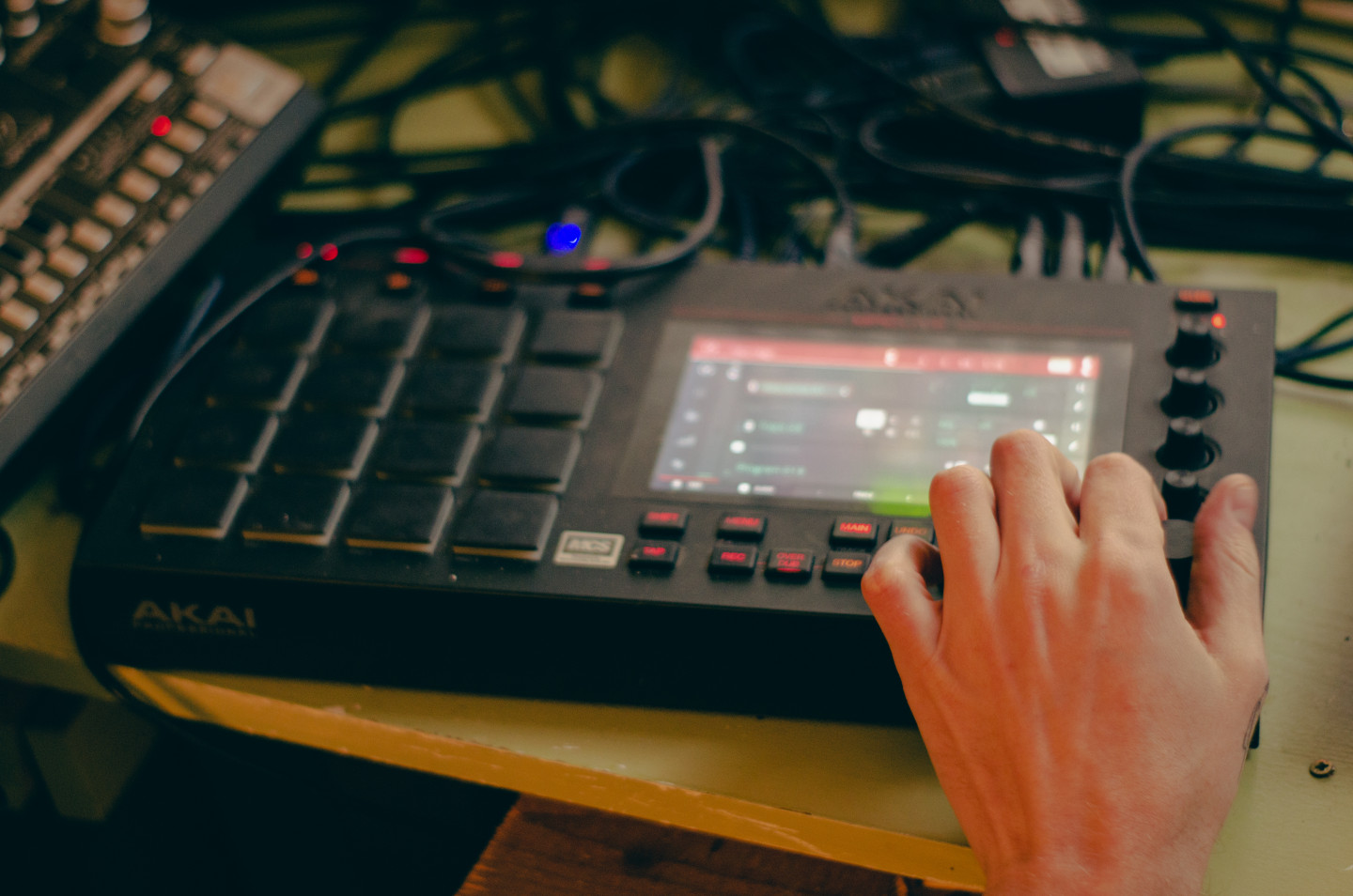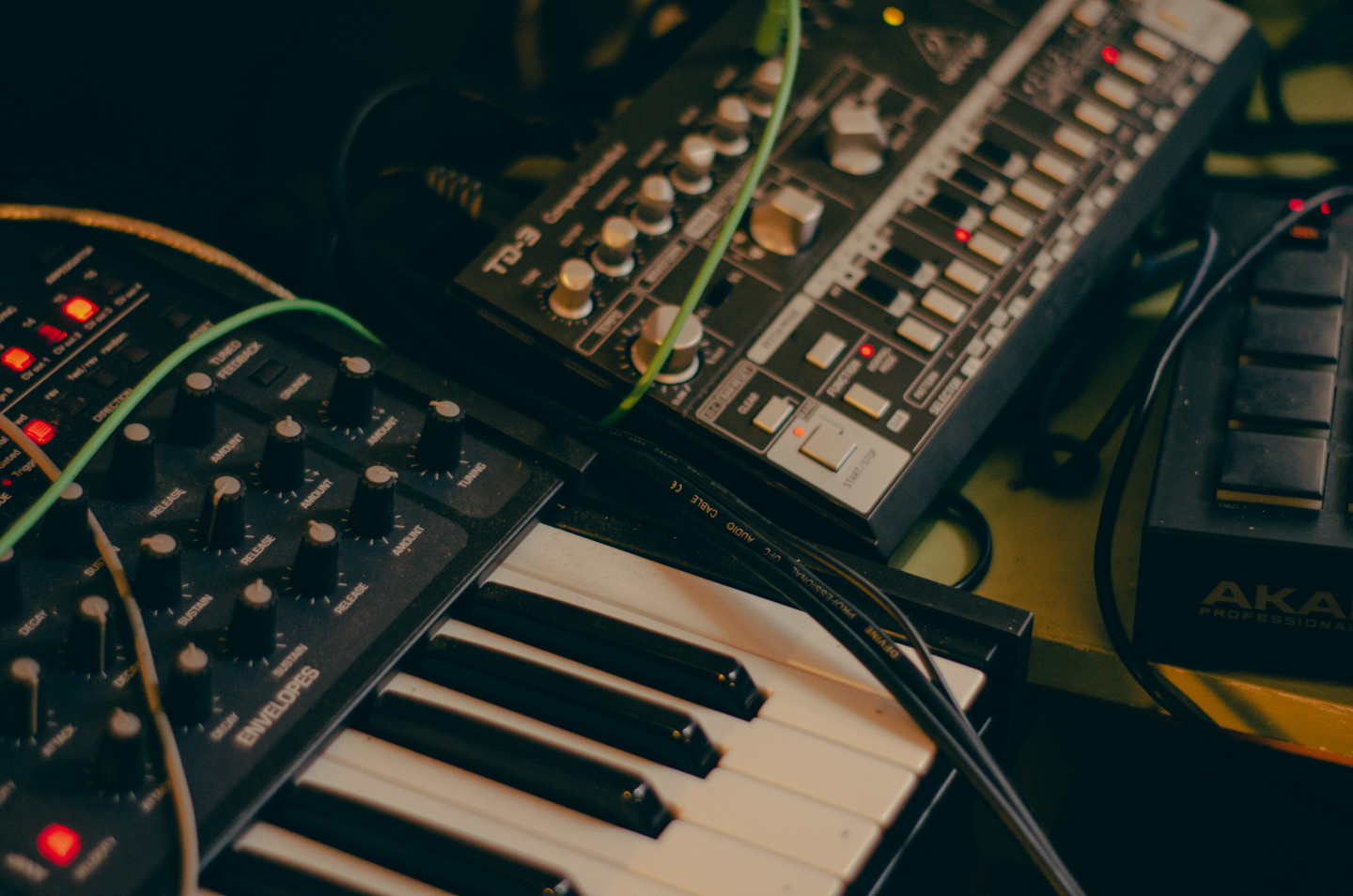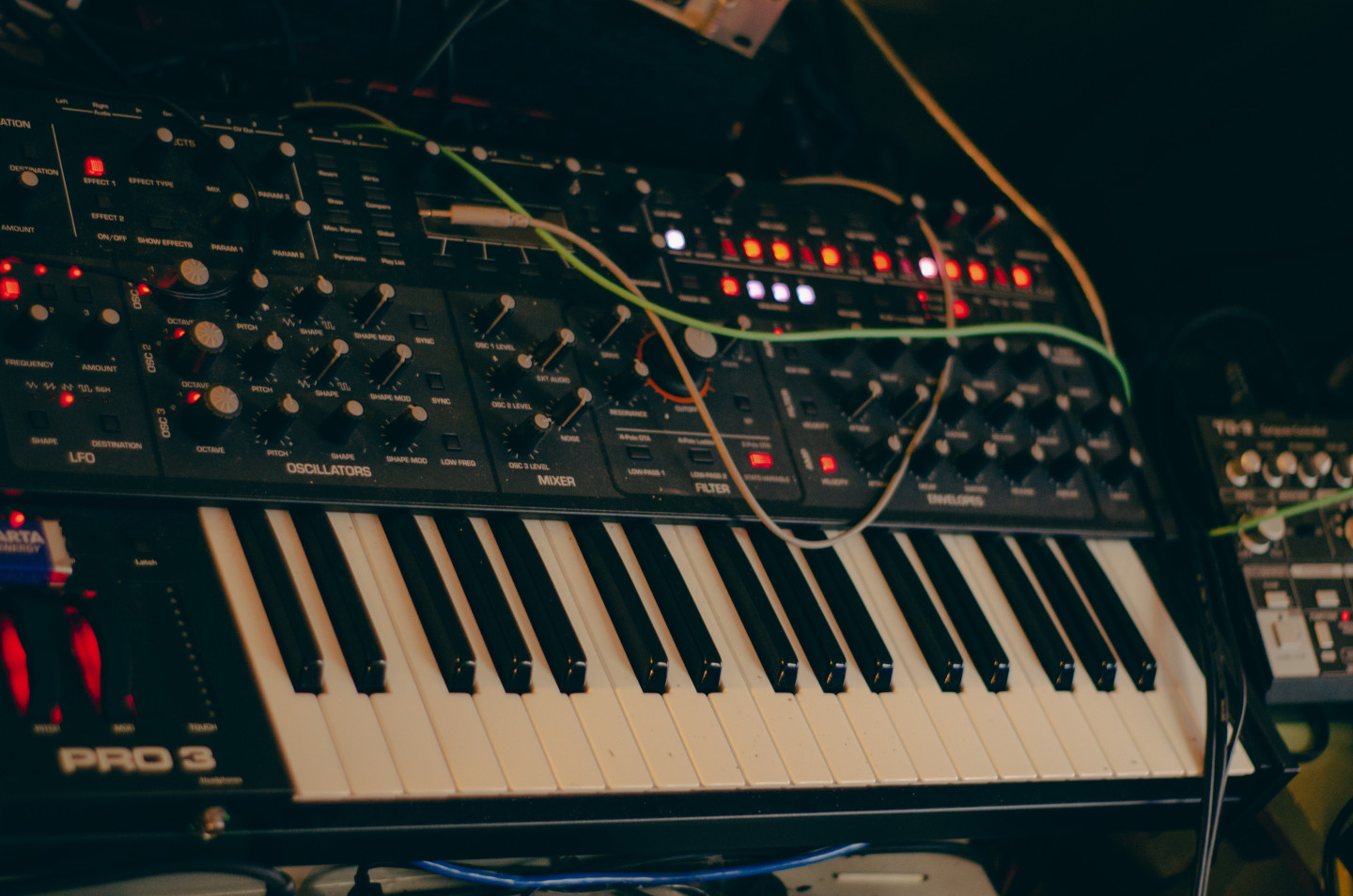 Find the other Sacred Sound's below: