Standing the test of time is a pretty difficult feature to achieve in any artistic practice. Trends come and go, interests change, topics shift...
With Voices From The Lake, the two producers Donato Dozzy and Neel managed to create a seminal work ten years ago that did exactly this: overcoming the mundane expectations on a contemporary "techno" act in favor of something that possesses a timeless depth. Its self-contained qualities can still be felt and heard, but make no mistake, there is no static nostalgia at play here.
Words by: Mathis Neuhaus
Photos: Pierre Zylstra

Sometimes, you'll just know. Know that you'll get along with someone, know that something will last, know that an experience is formative. In the origin story of Voices From The Lake, the project of Italian producers Donato Dozzy and Neel, all this was the case. A deep friendship, a shared artistic vision, and bonding experiences in various places, it all comes together in their story. One that has a name since they first performed live together in 2011 and put out their eponymous album a year later, but has its foundation in everything that came before. In a conversation in July 2023, they recapitulate the genesis of Voices From The Lake, and its trajectory from a namesake lake in Italy to the forests of Japan. While Donato Dozzy calls in from the 40+ degrees Celsius "hell" of Rome, Neel is in the south of Italy, near the beach, which might be breezier, but is still as hot. Over the course of our phone call, a certain feeling of a romanticized past lingers, but never fully presents itself: for Donato Dozzy and Neel it's possible to look back and move forward with confidence at the same time.

Exhibit a is a frustrating anecdote that Donato Dozzy shares early in the conversation: "I've been on tour with Il Quadro di Troisi, my collaborative project together with Eva Geist. After a gig in Florence, I got my equipment stolen. It's a difficult period. I was working with this equipment since seven or eight years, I felt like a part of myself was stolen. All my sounds were inside this case and are lost now." For a producer who works in the analogue realm, the gravity of this statement can't be overestimated. Backups can only get you so far in an approach that's defined by originality from within, in close collaboration with machines that sometimes have a mind of their own. The producer is hopeful, though, about the path ahead and shares the sentiment: "I insist that this is a new beginning. I am forced to move on and create new sounds."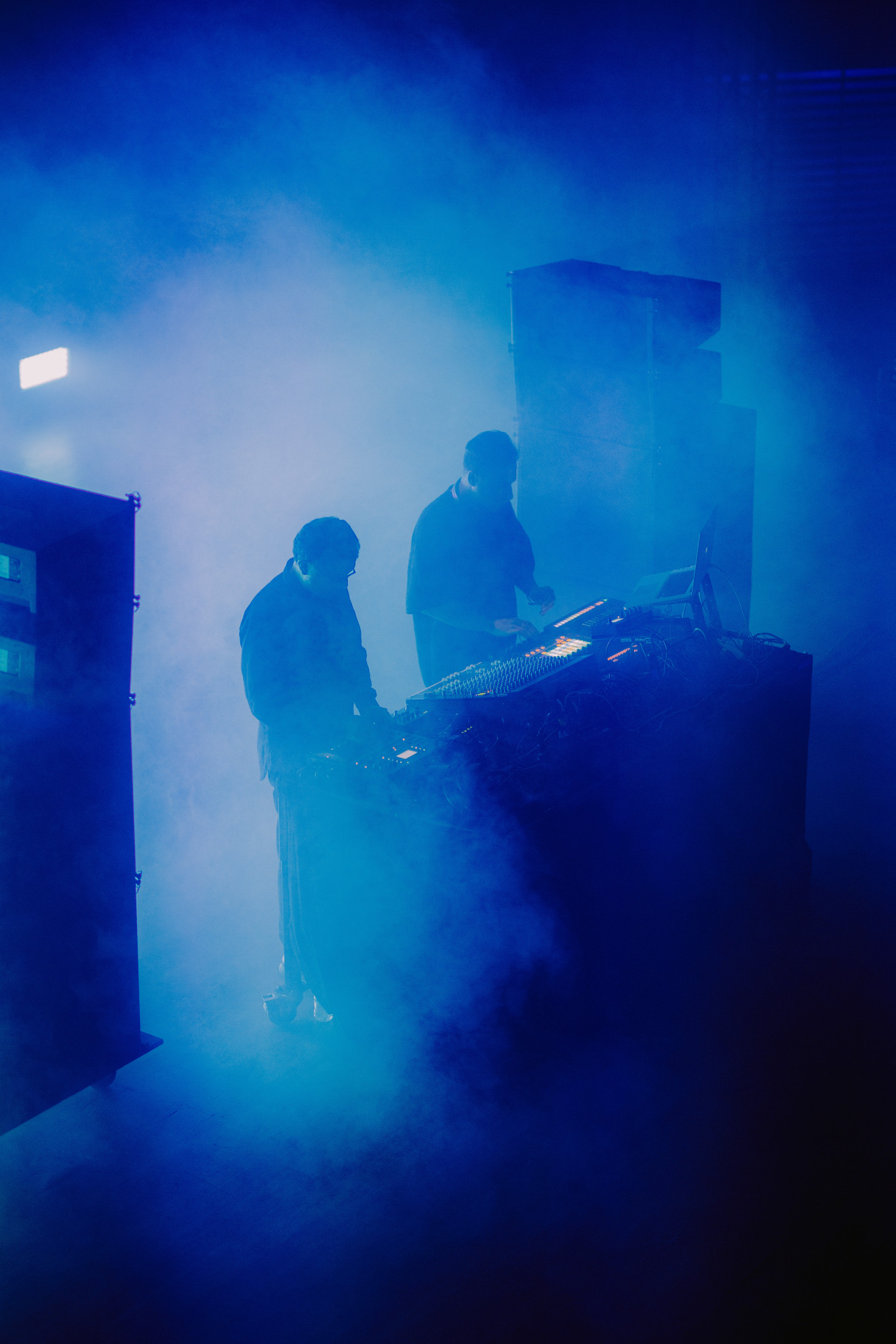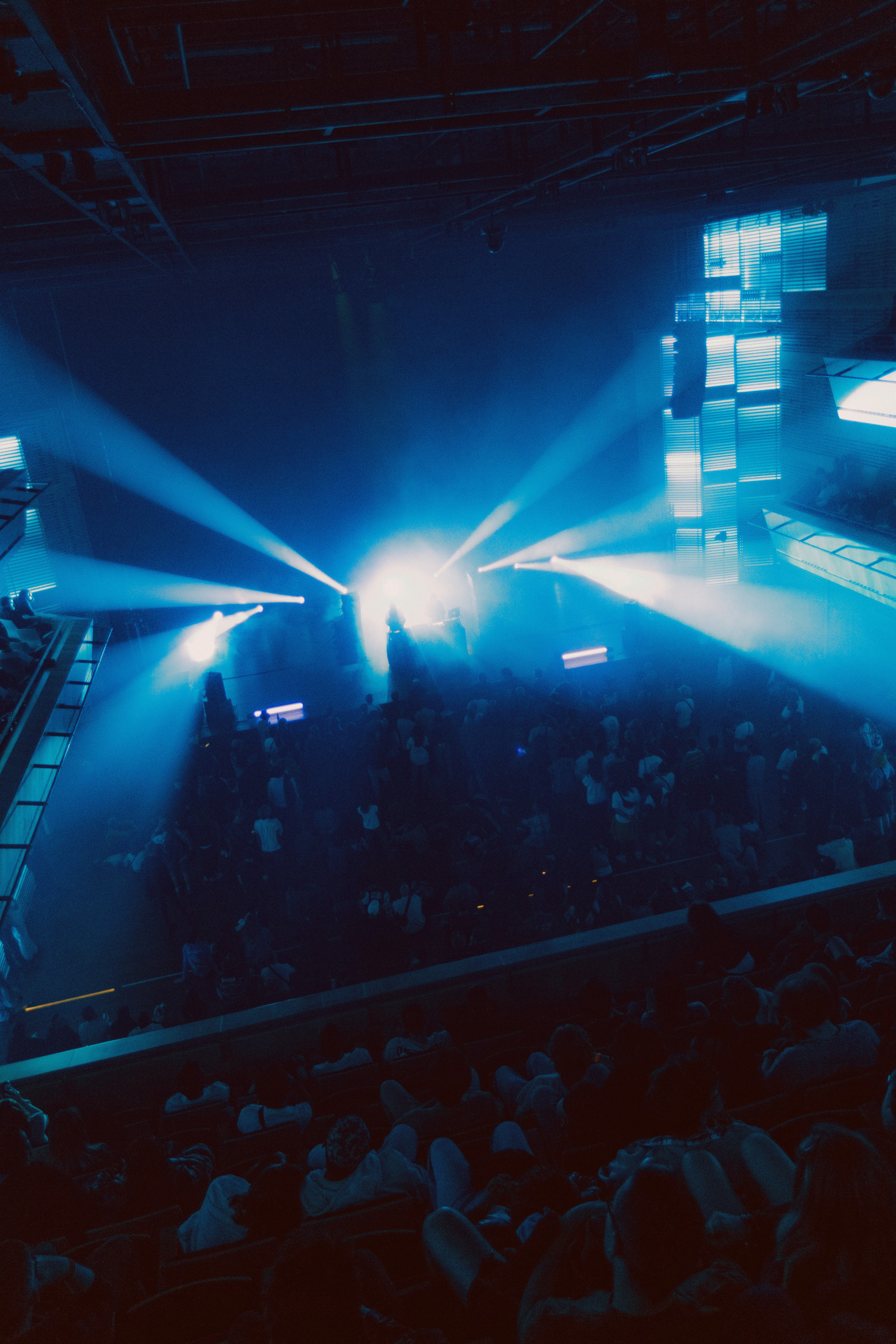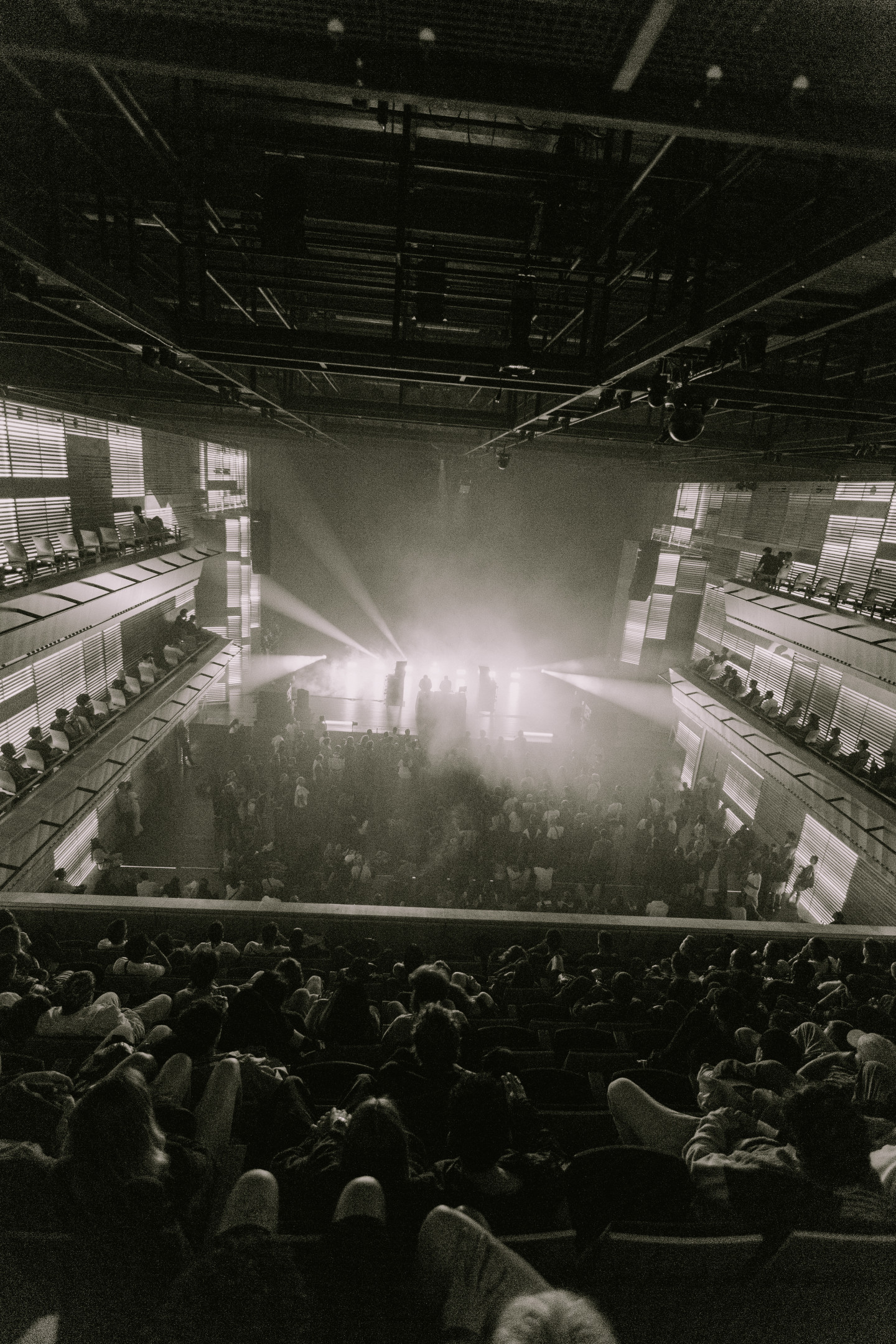 Originality from within doesn't mean that either Donato Dozzy or Neel work in closed systems, as inspiration can still be found anywhere, seeping into the modular systems. Donato Dozzy, on the initial moments of their shared project: "At the end of the 2010s, I was still living down at the beach, an hour and a half driving from Rome. Giuseppe was coming to visit often. We had deep recording sessions in those years. I grew up in that village, and over the time, Giuseppe became good friends with all my friends: fishermen, restaurant owners, people who lived at the beach. We organized a lot of parties in that region, at Lago di Sabàudia. The feedback we got there for our music was the best feedback we could possibly get." This reminiscence already hints at the importance of the live element in Voices From The Lake's initiation, which, to be precise and as Neel tells, has been the foundation: "The project was initially not supposed to be an album, but a live set for Labyrinth festival in Japan. I was invited to the festival through Donato the year before our appearance there. I wasn't in a good place in life and Donato, as a gift, bought a plane ticket and brought me to Japan, as he was djing Labyrinth that year. I experienced the festival before we set out to produce the live set. When we made the music, we already knew the exact context it was going to be heard in for the first time."

This detail in how Voices From The Lake came to, well, life allows for the consideration of structural questions. I am wondering about the moment of realization in the production process; of knowing, when a body of work is finished. A moment that might even be harder to recognize when two people are involved. In Donato Dozzy and Neel's case though, it seems like the opposite was the case. Their close collaboration and friendship is not only apparent in conversation, but also in their telling of the creation's formative moments. "Thinking back to when we produced the album, we were in the studio together for over a month. That was the highest form of communication you could possibly have with someone else. He was sleeping at my house.", says Donato Dozzy. And Neel adds: "Sleeping in the studio, mostly. What we probably both miss most is the availability of time. Being stuck in something together for such a long period, living for this project. We only went out to go to the supermarket, basically. There was no night and day. We slept when we fell asleep and ate when we were hungry. Otherwise it was just about creating together. The work was such a collaborative effort that at some point we both just knew that we were done." A stark contrast to many collaborations in contemporary music production, where files are often send around the globe, between many people with a diminishing or harder to tell impact on the final result. Admittedly, this is the modus operandi more in large scale pop, but remote, decentralized work is in favor in any realm currently. Not because everyone loves it so much, but because of matters of (economic) efficiency. It's reassuring to listen to Donato Dozzy and Neel telling their story, which is one of meandering explorations, tinkering, and tweaking. "We recorded material for more than ten albums before putting all the elements into place.", remembers Neel.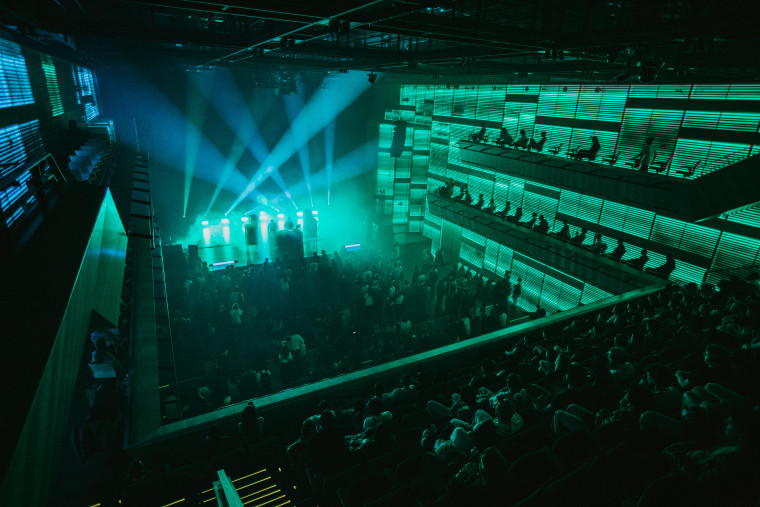 Since the album is tied to a moment in time so much, it's not necessarily surprising that there wasn't another one after that yet. Nevertheless, attentive listeners will have realized that their live set at Dekmantel consisted of all new material, which hints at a new album in the future. For now, though, it seems apt that the two artists waited for ten years to celebrate the release of their singular debut with an extended reissue. Besides some EPs and a live recording from the museum MAXXI in Rome, Voices From The Lake refused to serve the production imperative that's looming over any artists career: to provide a steady stream of releases, to never let the output trickle away. One reason can certainly be found in the fact that both, Donato Dozzy and Neel, have their own careers, as DJs, producers, studio technicians and touring acts, but an aspiration for timelessness was embedded in the project from the get-go, as Donato Dozzy says: "We are aware that the project had quite an impact. This wasn't planned, of course. But when the record was ready, we both knew that this was something special. We were conscious that we created something which was made to stay."