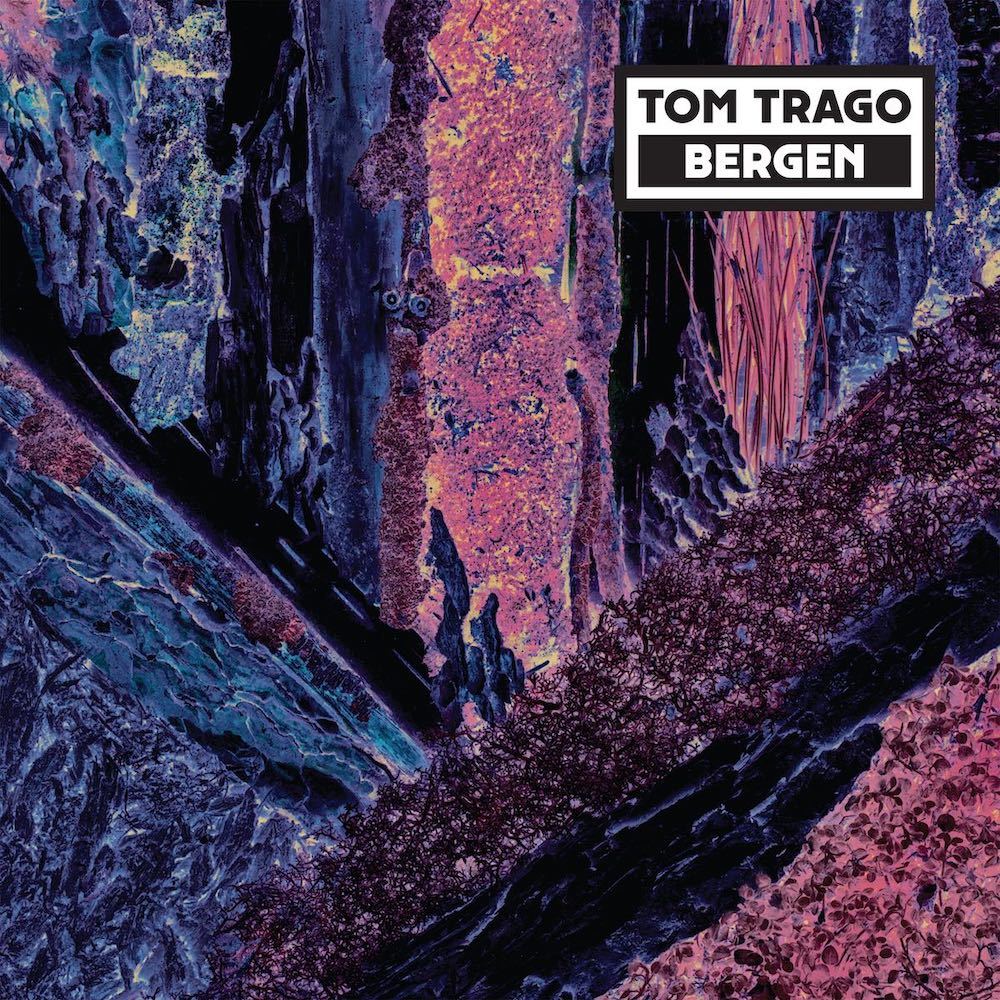 €20.00
Release date: 02 April 2018
Tracklist Vinyl (2xLP)
Bergen is the next, and natural step in the expanding career of Dutch producer Tom Trago. The acclaimed producer behind Voyage Direct will release his fourth LP, with the label and crew he's built a close relationship with over the past ten years - Dekmantel. With a new studio and approach to music, Bergen is Trago sounding at his very finest, returning to his roots with a focussed, and dedicated production ethos.

"If you change your environment, your music will also change with you," Trago reflects on the new album. A staple in the Amsterdam club scene, Tom Trago has been a familiar face at the Dekmantel events for over ten years. "I was even playing Dekmantel parties, before they were even called Dekmantel," he states. Tom Trago's collaboration with Dekmantel has allowed him the space to grow and finish his most accomplished, and honest album to date. Bergen is an LP that connects his legacy, family, and commitment to dance music in one resplendent package.

Having relocated from Amsterdam, Tom Trago set up his new studio in the coastal town of Bergen, located in the northern Netherlands. Recorded in his family house, with the sea at one side, and the countryside to the other, the resultant record is a craftful piece of art, full of space, and the classic machine-driven, house music aesthetic that has come to represent Trago's sound. Bergen was made with the aim of re-creating a global-music sound, along with the music that has influenced him throughout his life, with a new approach influenced by Trago's immediate natural environment. "I would take long walks in-between tracks," explains Tom about the music making process, "and the creative ideas would happen in the forest."

The spacey-passively-paced LP intro 'Bergen' was the first to be picked up by Dekmantel's Casper Tielrooij, who upon hearing the track stated - "now we are talking album business". Yet it was the electro- orientated 'Zeeweg' that became the template for the rest of the record. "The LP was built around this track," Trago states. The b-boy electro vibe, with its melodramatic synth melody was influenced by the road that leads to his scenic retreat - with slow, steady curves, and a gentle, upward trajectory, Zeeweg and its album namesake, twist and turn in fluid synchronicity. 'The Creation of Lalibela' plays on this world music vibe, with ethereal and fun key patterns, influenced by the work of Mulatu Astatke. 'Always be with you' is one of the LP's standout tracks, epitomising the new album's country settings, and featuring his girlfriend on vocals; it swings at a steady, up-beat pace, rich with harmony, colour and melody. Elsewhere on the album, Trago sticks to his dance floor roots, 'Faith Belongs to Us' is moulded in a Chicago-to- Amsterdam house style, while album closer 'Working Machines' plays with resonance and atmospherics, creating a moody, pulsing yet stylish rhythm.

Having been raised in a musically-driven, and open-spirited household in which the producer grew up learning the piano, it didn't take long for Tom Trago to be indoctrinated into the new school of Amsterdam producers. Studying at a private jazz school while still a teenager, Trago would eventually come to cross paths with the hip-hop loving Dutch duo Rednose Distrikt, who left a permanent imprint on his approach to music. "They showed me a world of music making using the MPC," Trago says. 15 years later, the Dutch producer still sticks to this template. Looking to recreate this production approach that influenced him from the very beginning, Trago stripped down his studio to a simple setup with just a few, key 'weapons of choice'. Removing the computer from the setup, the MPC 2000 XL once again became the heart of the music making process. Bergen's analogue tools lend to its organic sound, one honed and crafted by its natural surroundings, and matured approach by one of the Netherland's most accomplished producers.