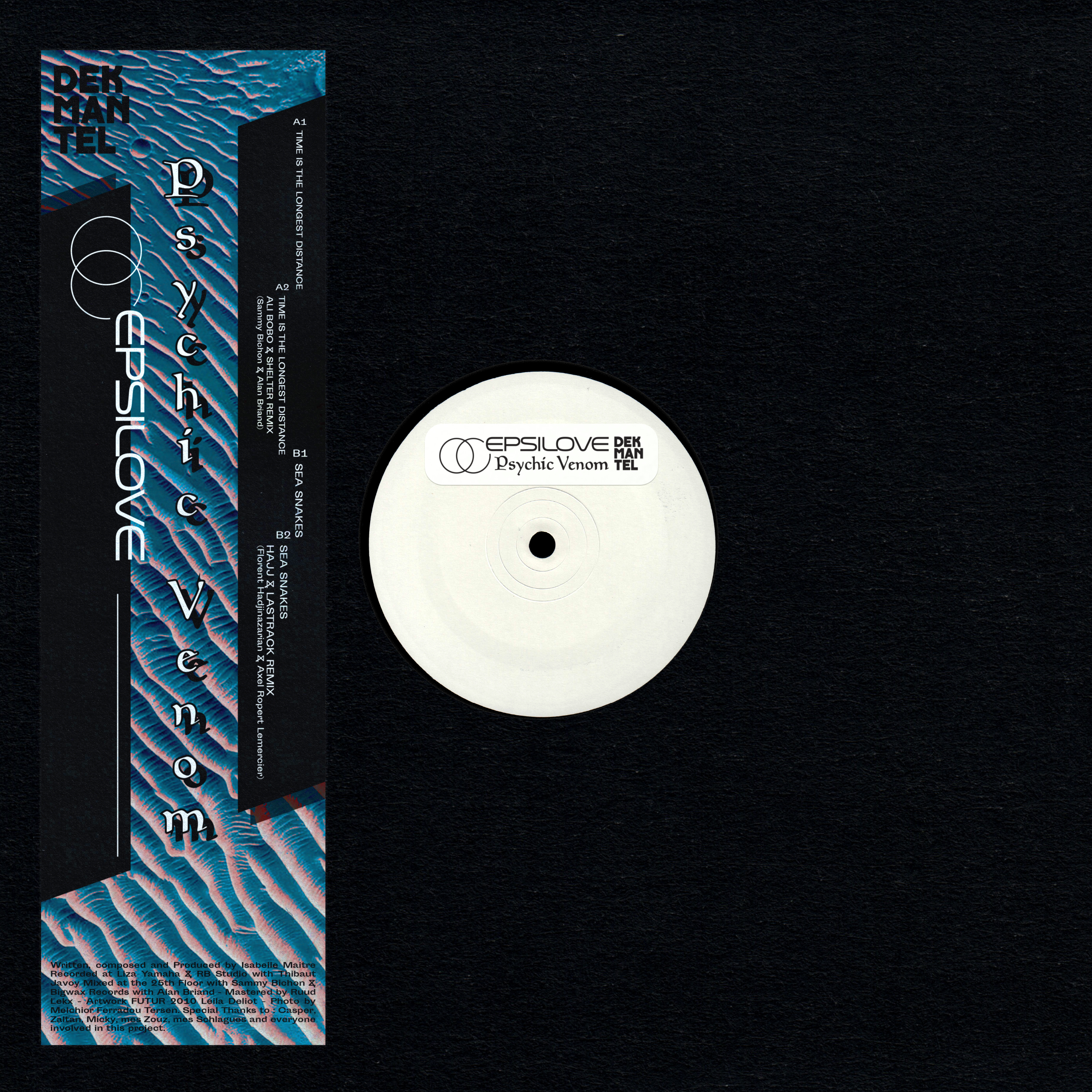 €11.00
Release date: 18 October 2019
Tracklist Vinyl (12")
French wielder of exotic machine music Epsilove debuts a full EP of sensuous, melodic electro on Dekmantel. Formerly one-half of Syracuse, Isabelle Maitre depicts a vision of daring, yet euphoric vocal-led, dreamy electro that oscillates with sturdier, warehouse sounds full of heaving 808s, and experimental qualities.
'Time is the longest distance' preaches the qualities that brought Antinote's Epsilove to the distinguished status she has today. It is the sound of chic dancers, shuffling-together leisurely under neon lights, pressing against each other along to nostalgic acid basslines, interstellar synths, and dreamy, cinematic vocals. Rich with harmony, emotion, and cold-wave sensuality. 'Sea Snakes' pulses faster under a Drexciyan dream-state, painting kaleidoscopic motifs, as the 808 rattles out multi-paced tempos, driving levels of uncompromising Detroit velocities, through to Lynchian-mirror-world listlessness. It's an acid-acid test of colourful, pulsing electro.
On the remixes are fellow Parisian's Ali Bobo (Bruits De La Passion) and Shelter (Bigwax Records), who rework 'Time is the longest distance' into something more sinister, reflecting the dystopic IDM aesthetics of early Rephlex Records with playful, darkened electronics. The more elusive pairing of French producer HAJJ (Dawn Records) and Lastrack (BFDM) meanwhile, team up to turn 'Sea Snakes' into something that harkens towards the world of Warp-like experimental and progressive contemporary post-trap, and breakbeats.
"À dix mètres sous moi, l'eau invisible. Entre l'eau et la brume, pas de frontière, la brume aussi lourde que l'eau, l'eau aussi irréelle que la brume. Passage dans un autre monde, transition par une osmose où toute forme ancienne est désagrégée et dissoute." Raymond Abellio, Heureux les Pacifiques (1946)