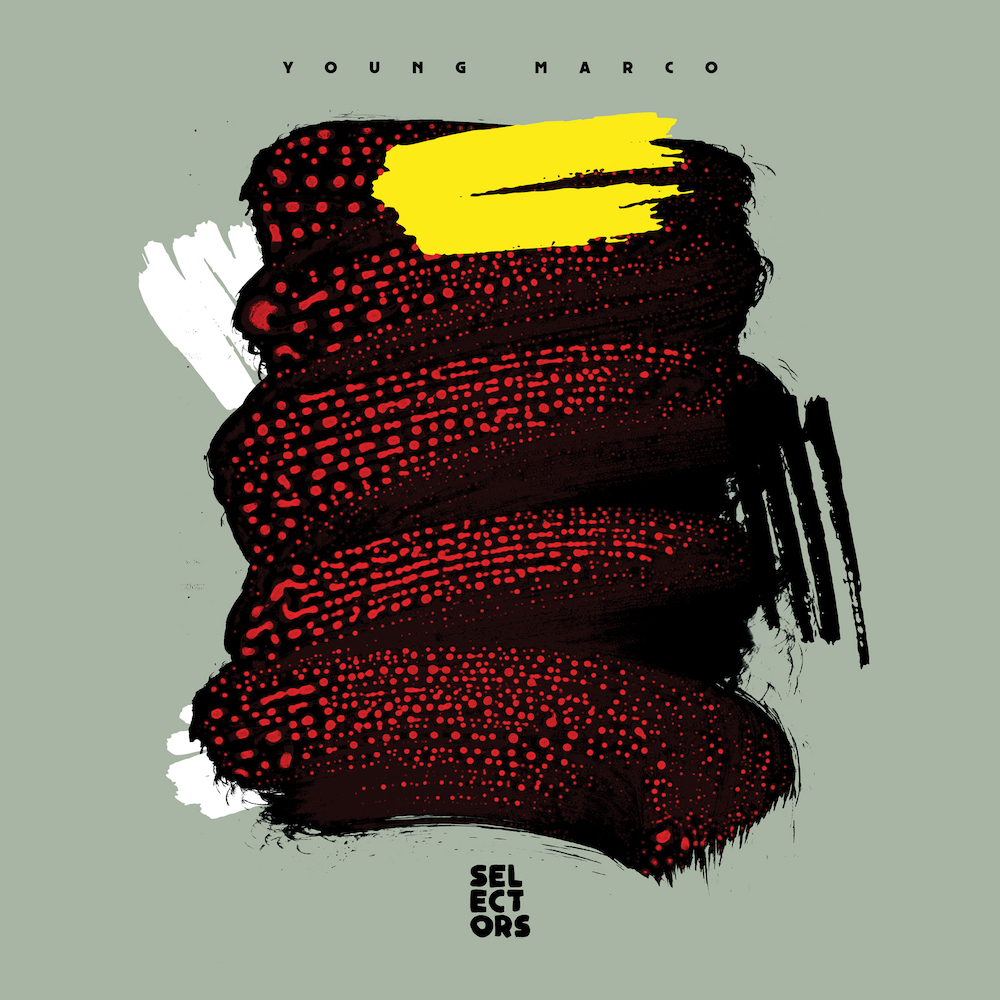 Selectors 002
Young Marco
€23.50
Release date: 27 February 2017
The Selectors project -an ongoing celebration of DJs with a particular devotion to their craft- successfully launched in 2016 with its first compilation (with Motor City Drum Ensemble at the helm) and a limited-capacity festival in Croatia. Dekmantel has already announced the festival's return next summer, and now the compilation series is set to continue with a new edition curated by Young Marco.

Born Marco Sterk, he certainly doesn't come from a standard DJ background. A former skate rat who grew up loving American post-hardcore and '90s hip-hop as much as early Warp Records, he's been affiliated over the years with Amsterdam institutions such as Rush Hour, Red Light Records and, of course, Dekmantel itself. Still, there's no question that he's always followed his own path, even during the years that playing his favorite records meant that he was occasionally clearing dancefloors.

Things are different these days, of course, as Sterk now regularly plays around the globe and has been widely hailed not just for his DJ talents, but also for his digging prowess and uncanny ability to pluck jams out of genres, eras and geographies that even veteran DJs will often ignore. In his mind, "the joy of getting home and finding out something is unexpectedly awesome is way more exciting than taking your time on a big stack of curated records." Still, Marco's entry in the Selectors series isn't some soulless collection of "Holy Grail" rarities. "Where's the fun in that?" he explains. "Anybody with an internet connection can check what flavor-of-the-month records are in demand."

Just like the first Selectors compilation, this is not a mix CD, but a collection of hand-picked, unmixed tracks that Sterk has personally chosen from his own vinyl archives. Moreover, Marco has put together a collection of tracks that represent not only how he plays music, but also how he makes music himself. The songs here are melodic, electronic and bound together by a refreshing sense of naiveté. Nothing sounds overly calculated; the tunes here span several decades and include dollar-bin records, avant-garde records, club records and yes, a few things that collector types have likely been looking to get their hands on. It's not meant to be a grand statement, as Marco would rather provide an honest snapshot of his musical tastes and share a few of his favorite tracks and artists in the process.