Before we dive into 2022 with new announcements and releases, let us peer back to the past 12 months of Dekmantel Records:
we've welcomed new label members Alberta Balsam and Phillip Jondo, continued cherished collaborations with RE:VIVE and our talent-focused compilation with Patta, and had some exceptional projects like 'Safe Passage' by Frits Wentink and Erik Madigan Heck. Without exception music that excites us, and we're more than eager to extend this into the new year. Plenty of new wax is looming, keep your ears peeled!
Frits Wentink & Erik Madigan Heck - Safe Passage
DKMNTL088
It is often said that the best art comes out of adversity, and so it is that producer Frits Wentink, photographer Erik Madigan Heck and actress Tilda Swinton have collaborated on 'Safe Passage', a fascinating audio-visual project born out of loss. Consisting of classical, choral, and electronic music in three movements, the gatefold album comes with a 40 page booklet of additional photographs and paintings.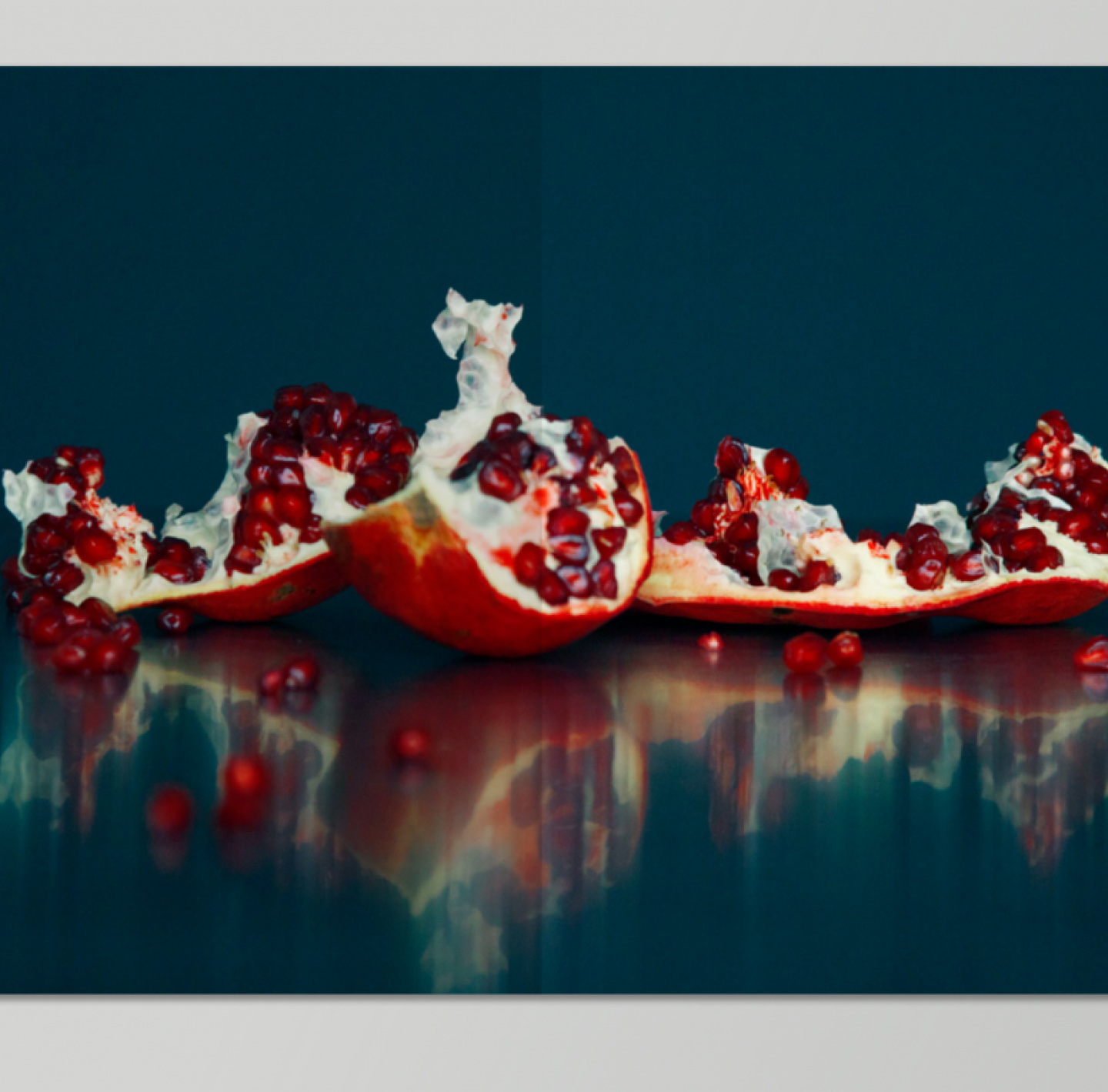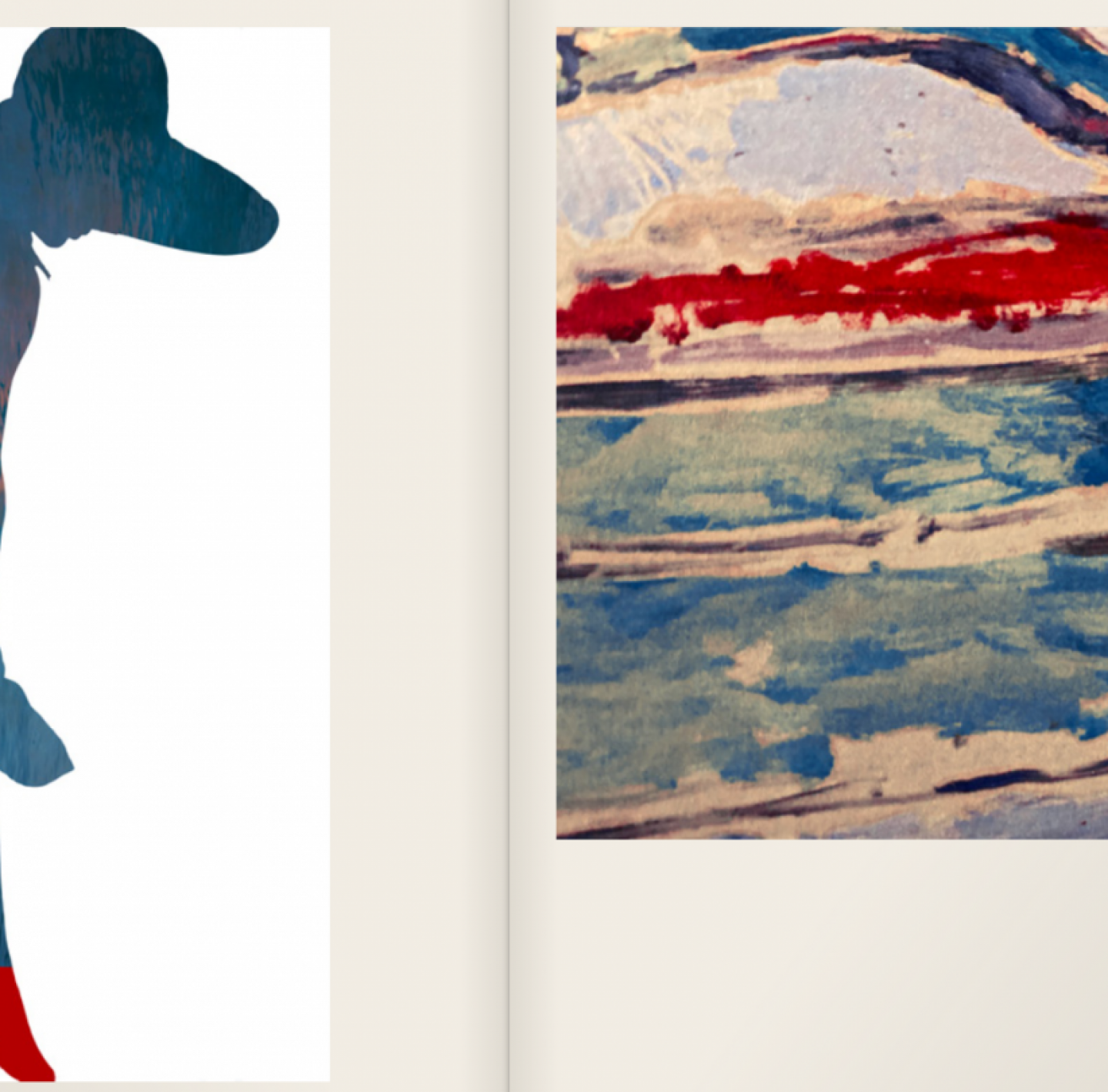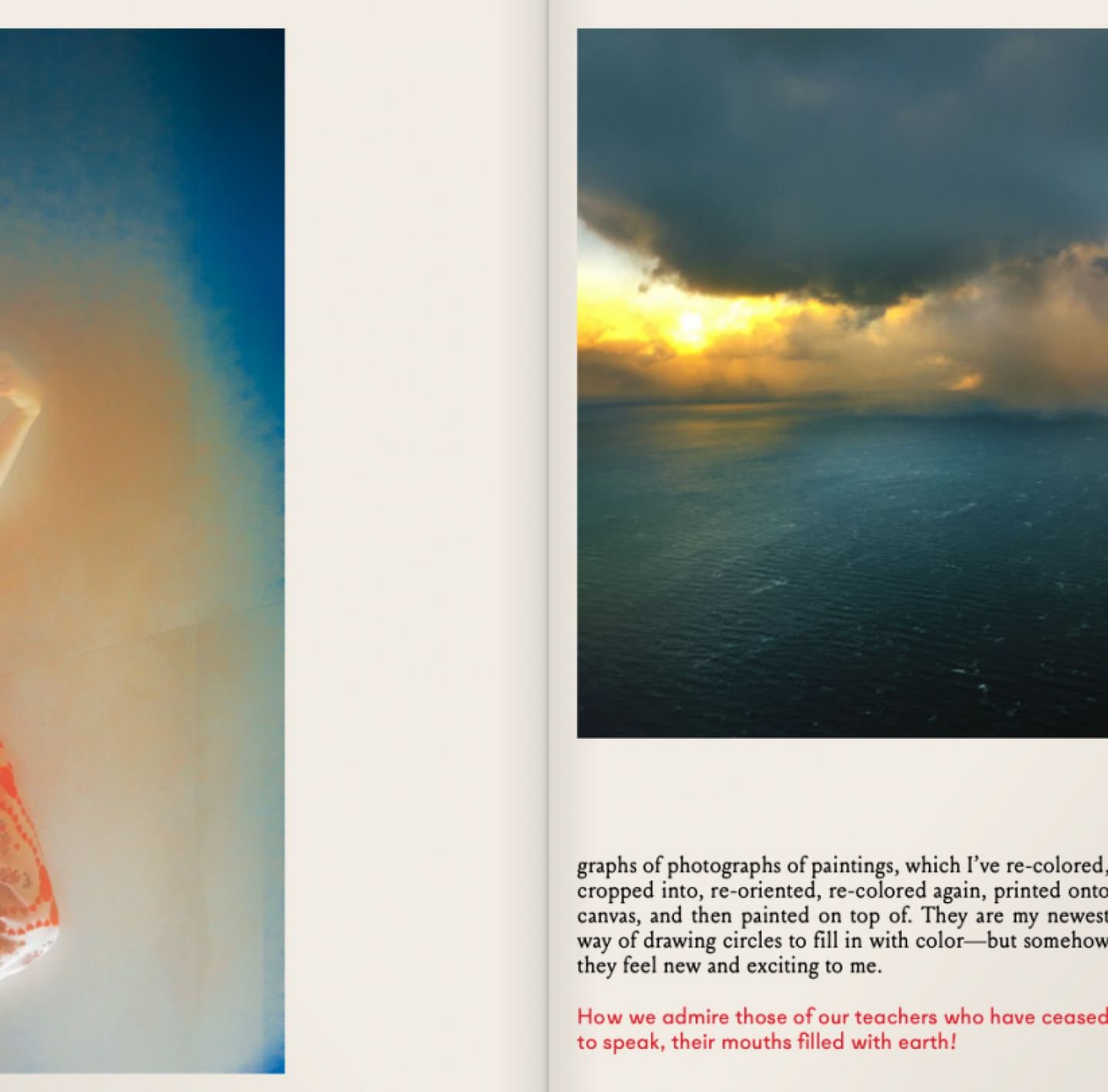 Bruxas - Muscle Memory
DKMNTL086
Conceived under the warm Spanish sun, Bruxas' debut album 'Muscle Memory' was the infectuous follow up to the duo's earlier 'Mas Profundo' and 'Scirocco' releases. Recorded on a minimalist setup, the album is full of such improvisation and psychedelic sound experimentation, proving as the subconscious takes over, patterns within music are created that the conscious mind would have otherwise been unable to perform.
Make sure to check out their live session for Stamp The Wax on Worldwide FM too!
Alberta Balsam - Higher Dreams
DKMNTL080
One of the new faces who debuted on Dekmantel Records this year was Alberta Balsam with her 'Higher Dreams' EP. Spiralling through the space-time continuum, the EP amalgamates clipped breakbeat with lithe IDM and sawtooth electro. Inspired by the visionary author Ursula K. Le Guin, the vinyl is presented together with a transcendental sci-fi narrative written by Alberta herself. Printed on a poster-inlay designed by British artist Alex Morgan, the story tells of a quest for survival on a planet ravaged by ecological collapse.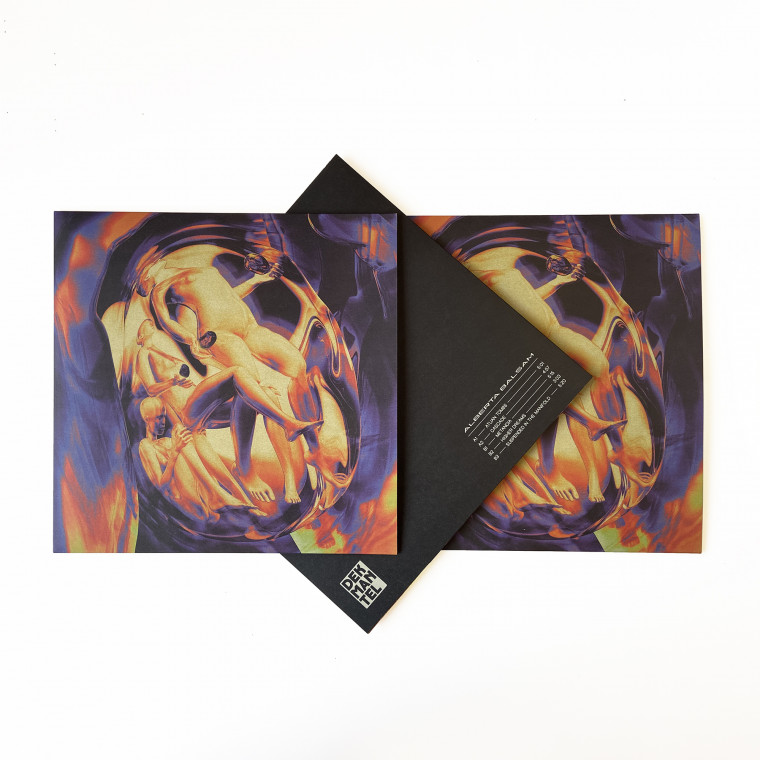 For our Behind The Record series, we sat down with Alberta to get to the bottom of her work – read it over here.
V/A - DKMNTL x PATTA 2021
DKMNTLxPATTA13
TSince our first collaboration in 2015 with Patta, we have worked together on a very special releases highlighting local talent. Following up on the success of the 2020 compilation, this year's edition has a mirrored impetus, presenting a choice selection of our favourite established artists and up-and-comers, starring Nathan Kofi, Jasmín, Mary Lake, DJ Corridor, Alberta Balsam, Naone, Cinnaman and Nadia Struigwigh.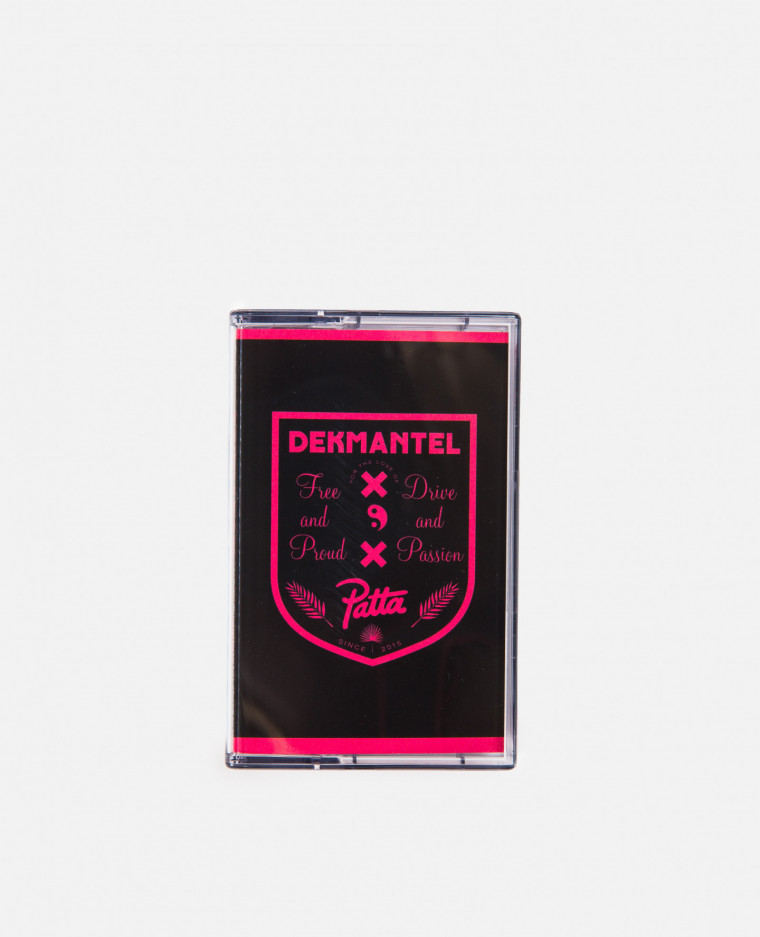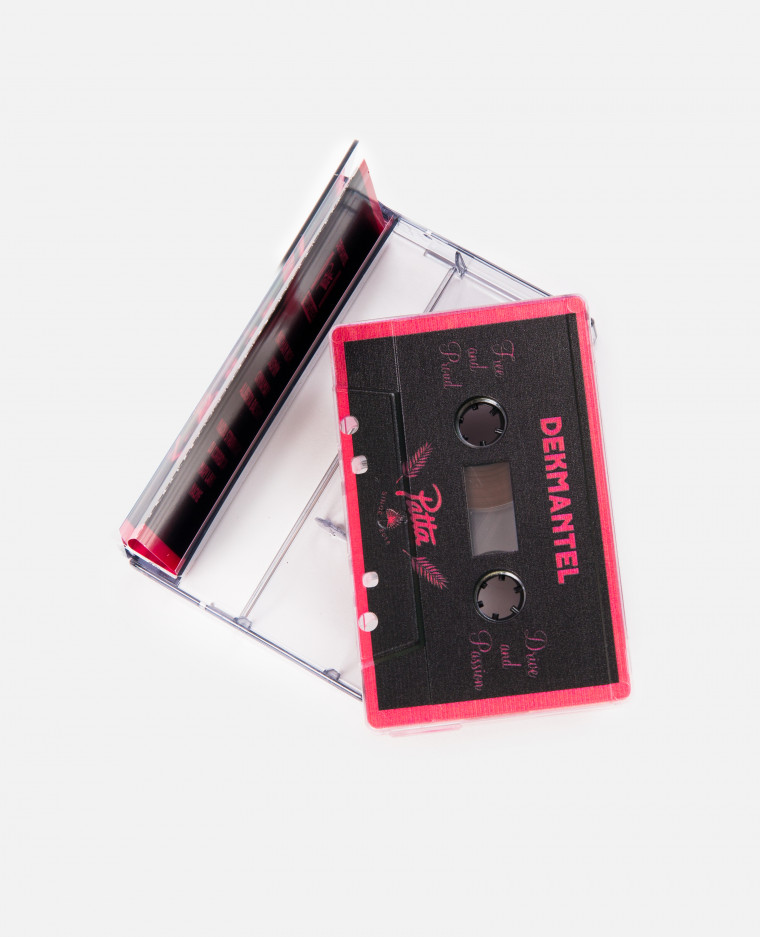 upsammy - Bend
DKMNTL087
Following her debut album 'Zoom', upsammy returned to Dekmantel this year with a dualistic four-tracker called 'Bend'. Disclosing her versatility yet again, 'Bend' is as ever-shifting as the ambiguous modernity she continues to wander.


V/A - Scores III
DKMNTL069
For the third EP in the Scores series – in collaboration with RE:VIVE, the cultural initiative setup by the The Netherlands Institute for Sound and Vision – Interstellar Funk and Italian producer Guenter Råler created innovative, modular soundscapes to the graceful visual arts unearthed from the Sound and Vision archives.
Olf van Elden (Interstellar Funk) used his production craftsmanship to create an arpeggiated synth composition to the amateur aquarium movies by J.L. Clement, which were edited for this project specifically by Sjoerd Martens. The b-side contains a deeply introspective and perfectly choreographed ambient soundtrack to a select series of clips from the Collectie Natuurbeelden, concocted by abstract artist Guenter Råler.
Phillip Jondo - Little Princess EP
DKMNTL089
Phillip Jondo's 'Little Princess EP' saw Cologne's finest producer/DJ debut on Dekmantel Records with a 4-track set of expansive atmospheres and reconstructed club tunes, alongside double bassist Maxwell Sterling and Australian producer DJ Plead. Each track draws elements from his trajectory into bass music and effortlessly reassembles them in song-like arrangements that work just as fine in any headphone or home listening scenario.

If you're keen to learn more about the processes and ideas that shaped the EP, head over to our Behind The Record series for an insightful chat with Phillip Jondo.
V/A - Profondo Nero
DKMNTL084
Compiled by Amsterdam-based collector Cinema Royale, 'Profondo Nero' narrates a storyline that goes beyond the borders of Italy's musical legacy. Cutting across the face of Italo disco's leftfield musicians between the early and late '80s, 'Profondo Nero' champions a multi-faceted sound that nods to the blueprint of Italo disco but tries to dig deeper. The compilation features eleven tracks from 1983 to 1989, celebrating a sound fittingly described as 'leftfield Italo'.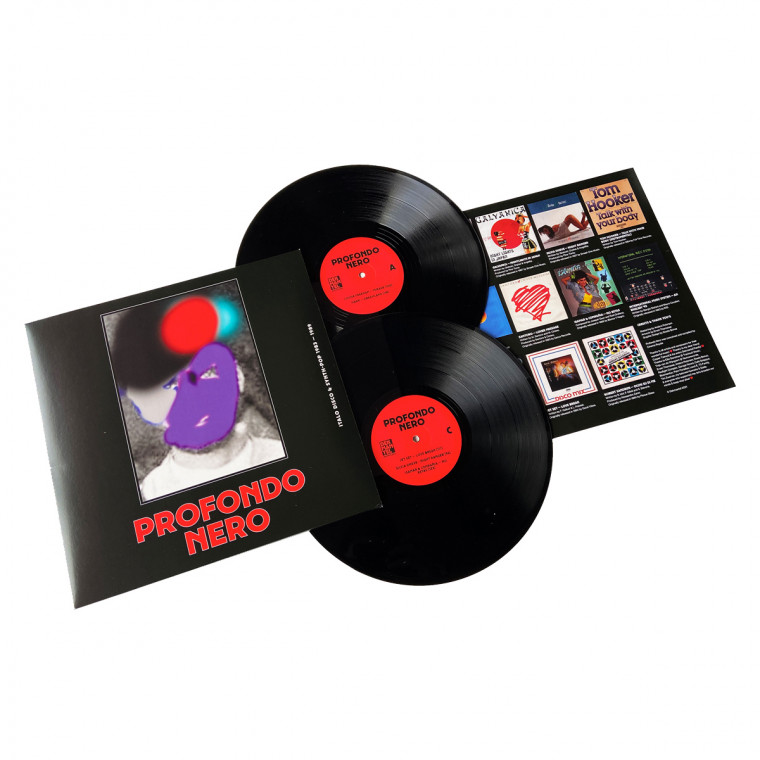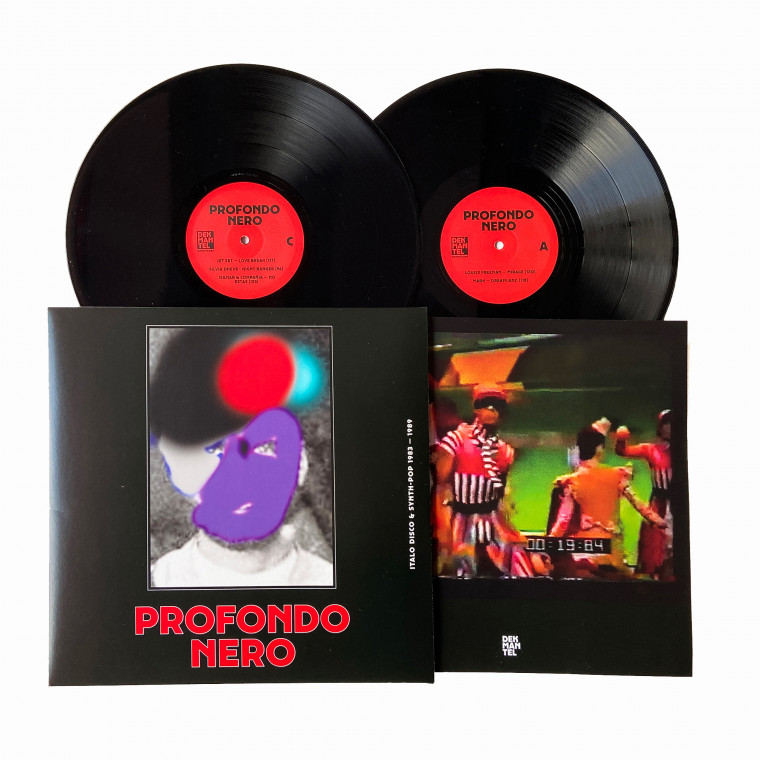 If you'd like to get your hands on some vinyl copies that are still left, then check out our shop right here.