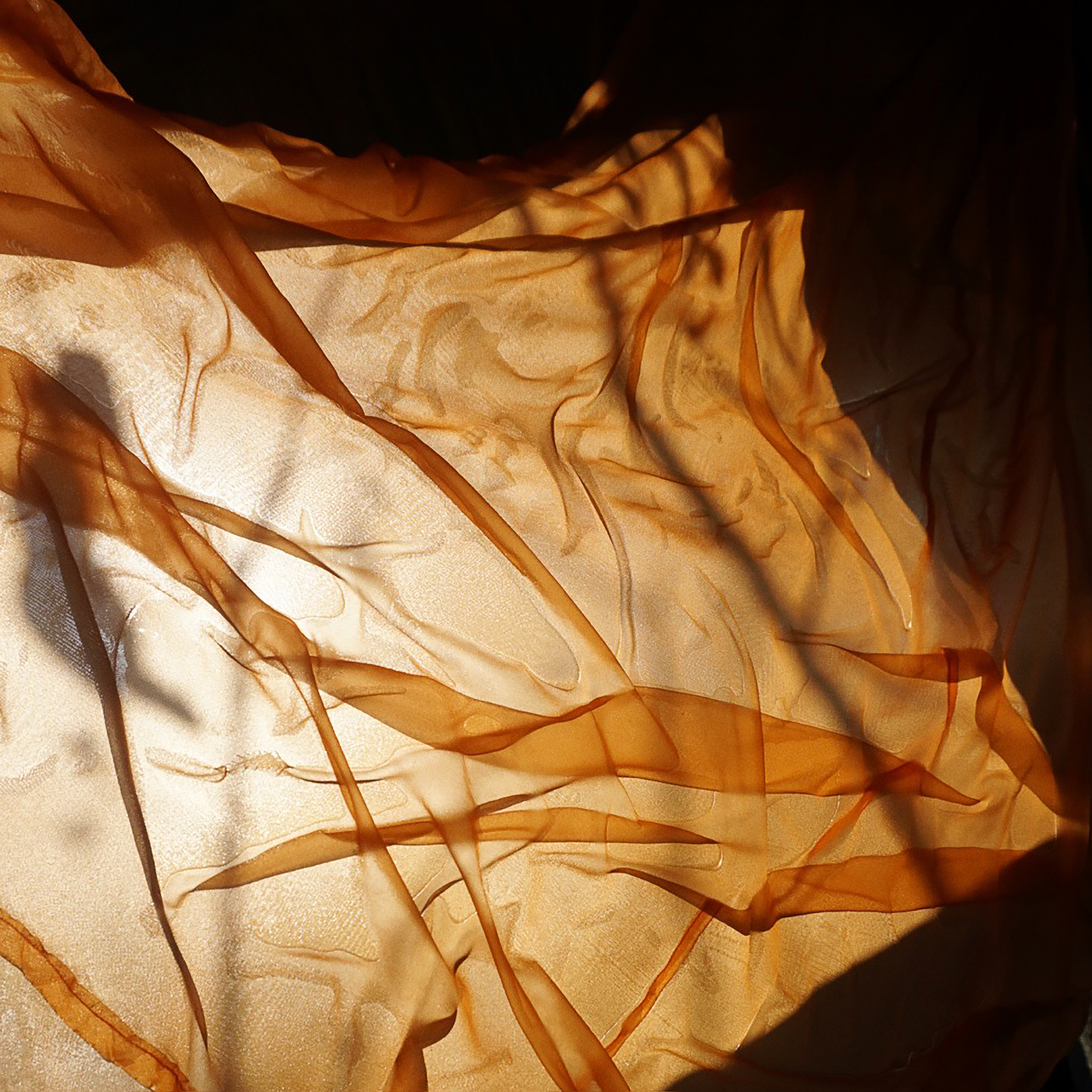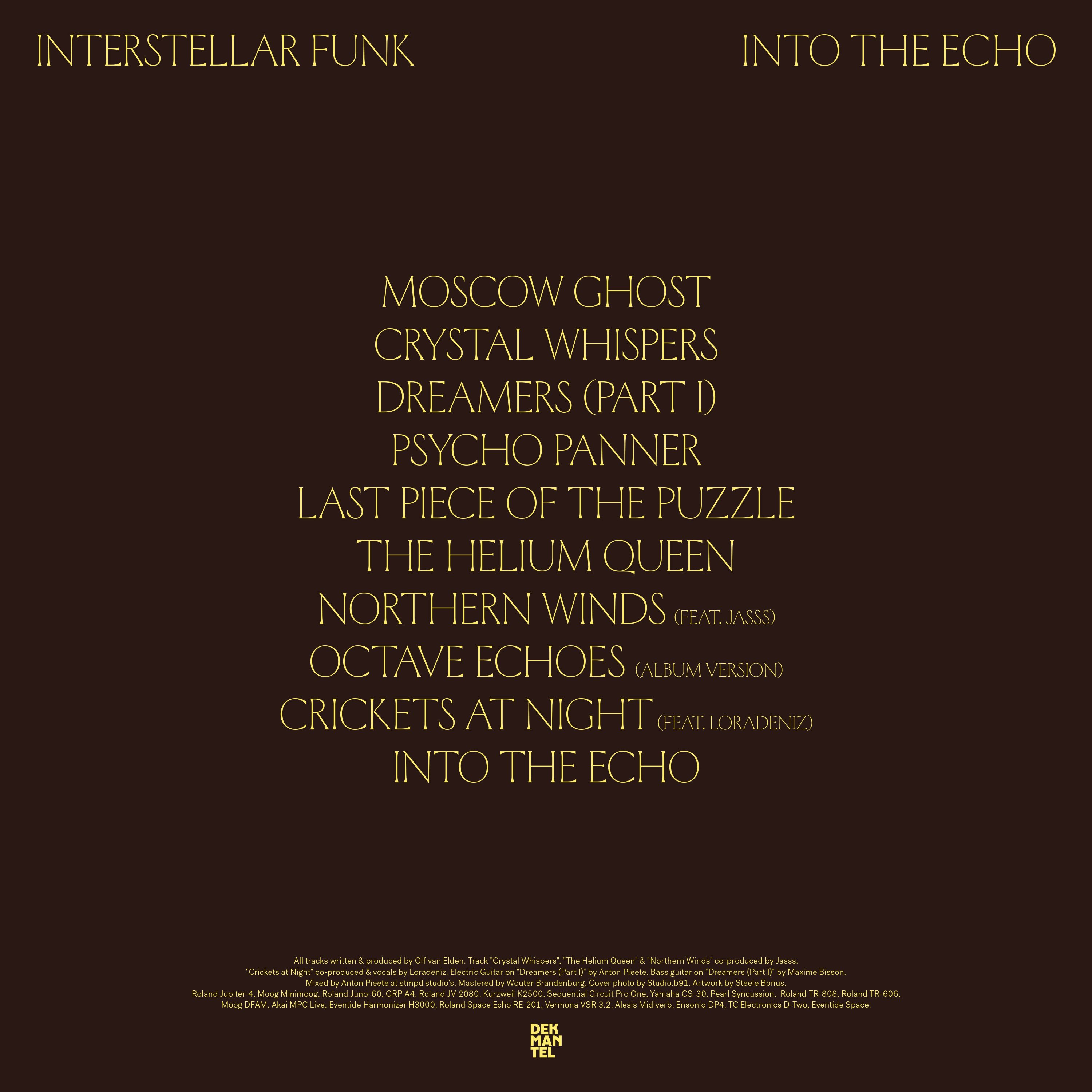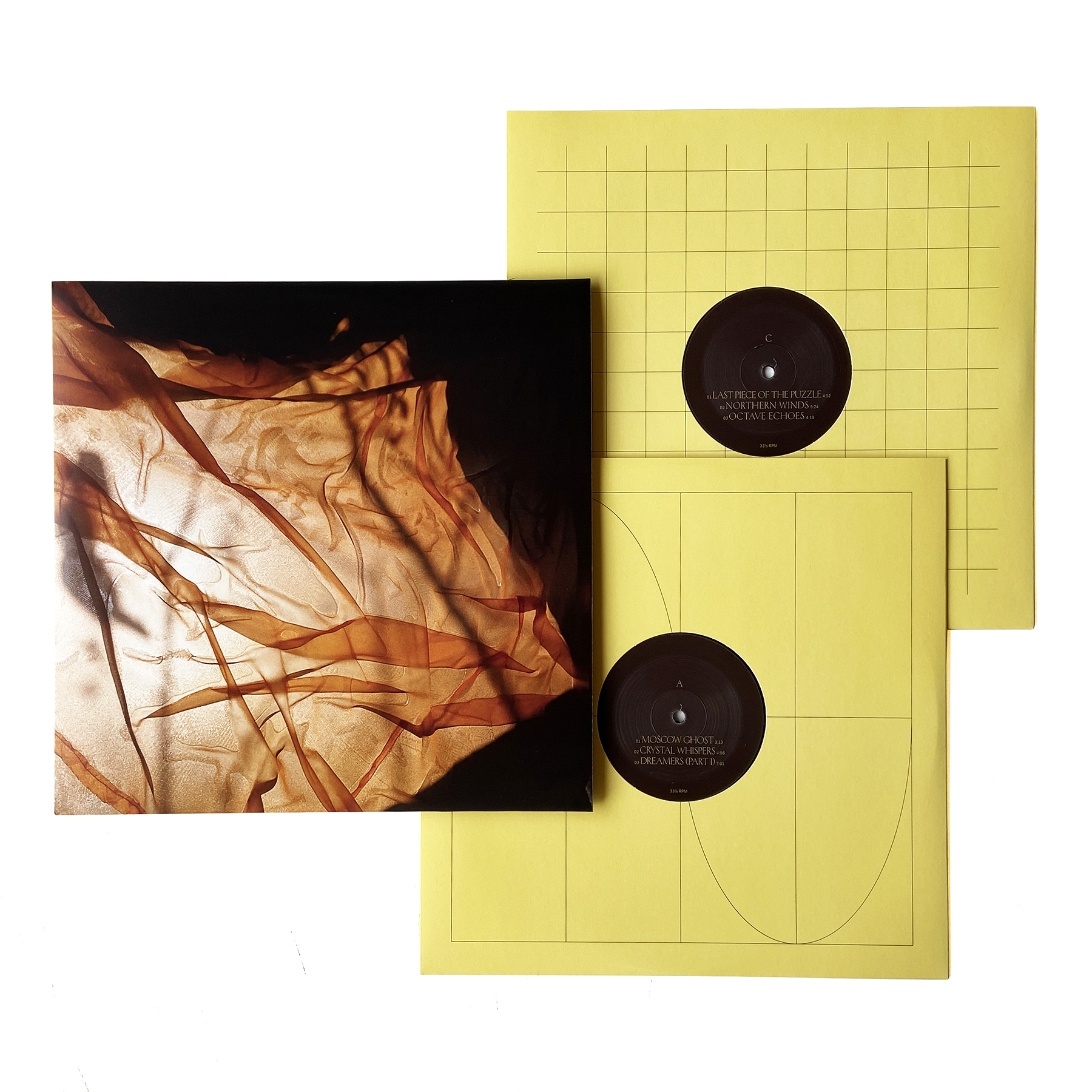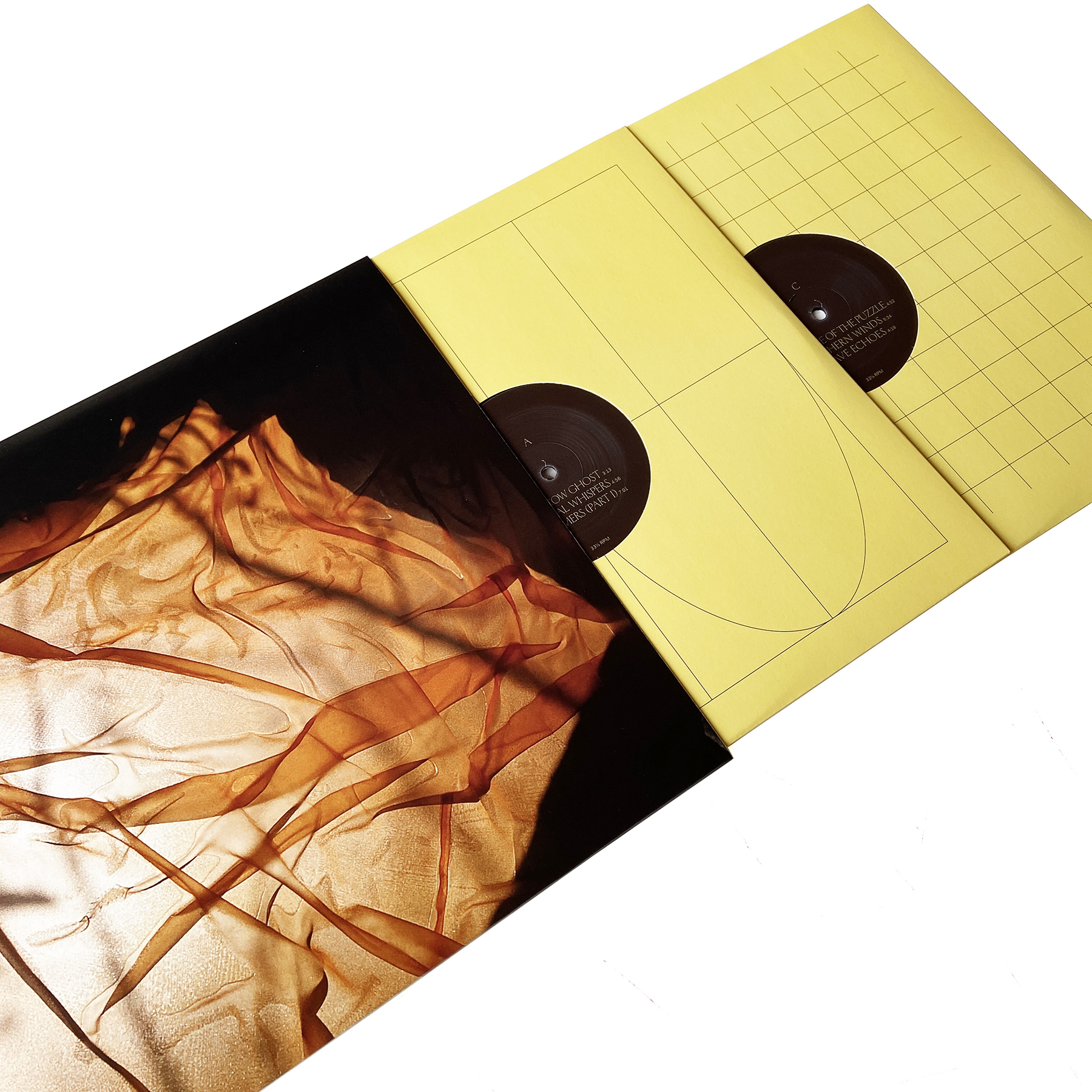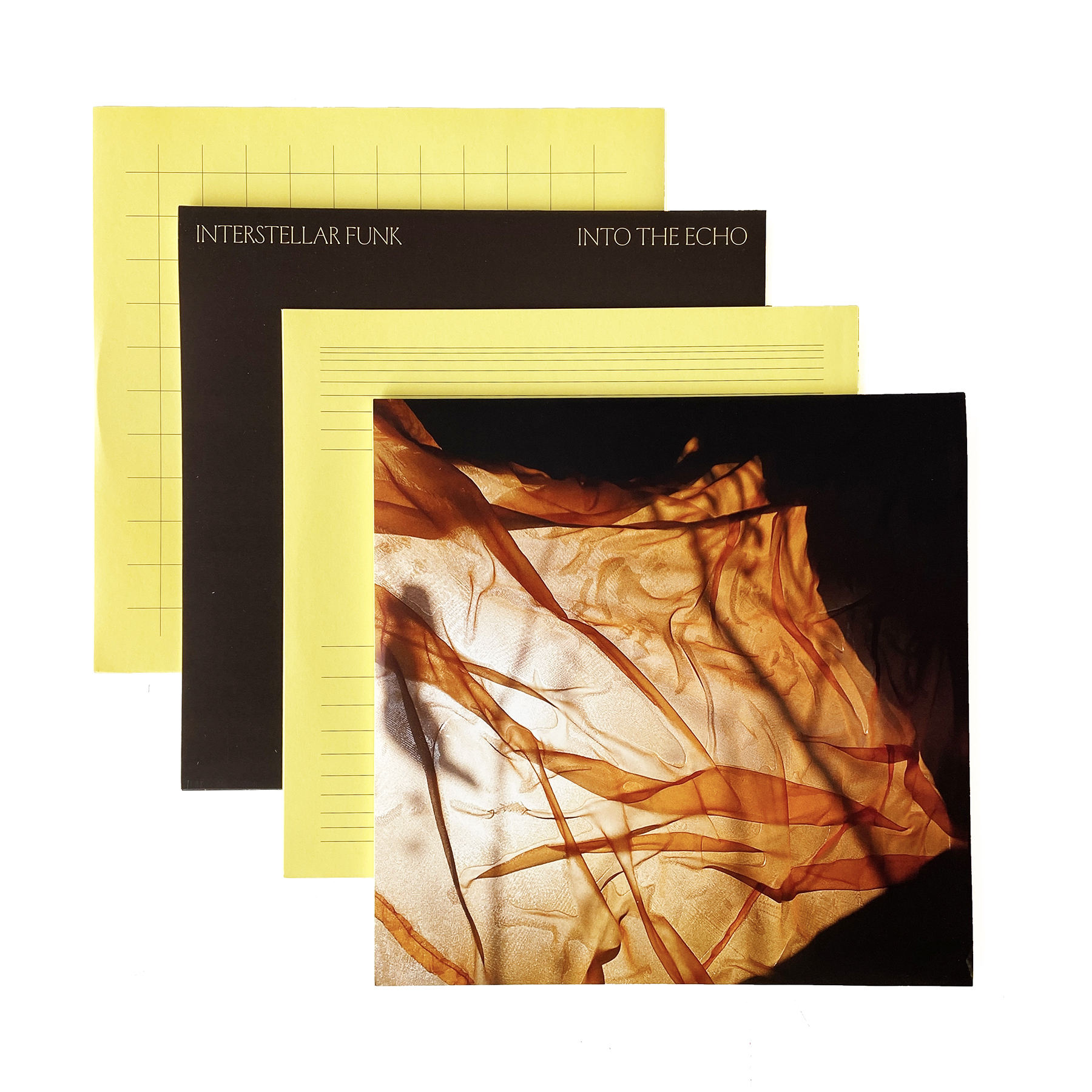 Interstellar Funk
Into The Echo
€25.00
Release date: 25 March 2022
Tracklist 2xLP
For his debut album on Dekmantel, Interstellar Funk has crafted a raw, yet simultaneously hauntingly beautiful and endlessly intricate record. Layers of blended harmonies and melodies form the basis for jettisons into leftfield experimentation, heavily processed drums and oscillating frequencies. The result is as infectious as it is pensive; a transcendental journey into a synth-laden landscape.
A stalwart name on our Dekmantel line-ups and with prior releases on the likes of Rush Hour, Berceuse Heroique and L.I.E.S., Interstellar Funk is synonymous with the more brooding side of Dutch electronica. Akin to his DJ sets, which also glide effortlessly between genre, tempo and sound, Into the Echo is daringly eclectic, combining sung-spoken iterations with hypnotic samples and machinic industrial. The release will be supported by a hardware based live-show tour later in 2022.
Ethereal voices haunt the album, a spectral presence emanating both on the titular track and its eponymous twin, 'Octave Echoes.' The latter is built up around breathy reverberations partnered with steely chords and dissected drumbeats. While 'Crickets at Night,' featuring fellow Amsterdam-based producer Loradeniz, switches pace from ghostly ambient to a pulsating, metronome's tick, clockwork rhythms and eerily looped vocals.
Channelling introspective atmospheres, Into the Echo nevertheless holds steadfast to a club- ready beat and momentous bass. 'Northern Winds,' composed with JASSS, edges along the hardcore continuum, exploding with spiralling percussion and flashes of the pair's shared affinity for electro's gyrating-circuitry and dub's ominous dread. And, ionised by piercing synth and bolts of acid, 'Psycho Panner's occultist refrain climbs to an otherworldly crux.
A homage to the potency of analogue machinery and experimental electronica, Into the Echo fluctuates with organic life, often melding synthetic and acoustic instruments together. Guitar riffs flutter on 'Dreamers' before pattering out into warbling, glacial fragments and 'Last Piece of the Puzzle' features a glockenspiel-esque rhythmic element rising to a harmonic crescendo.
The album will be available in digital formats and on 2x 12" vinyl with printed innersleeves and photograpy by Bea1991.

Update 31-3-'22: Track A1 was previously called "Moscow Ghost", a reference to a pre-set on the Roland jv2080 syntheziser used in the track. The artist has requested to change the title to "Ghost of Kyiv", in support of Ukraine, its citizens, and his friends in Kyiv during the criminal invasion by Russia.