Welcome to Dekmantel Festival 2022's liveblog! A chance for you to keep track of what's happening throughout Dekmantel Festival aan 't IJ and our programme in the Amsterdamse Bos, with photos, videos, background info and live updates. For more practical information and timetables, check out the Dekmantel app, our program page or the Dekmantel Festival website. For any assistance, email us at [email protected]. For now, stay tuned!

From 3PM onwards, you'll be able to dance along the Boiler Room stage with the video in the right bottom corner or Boiler Room's YouTube channel.
Join our Discord server to chat and share your experiences this weekend. Get locked in!
Thursday 4 August - 00:15
Our first day Muziekgebouw has come to a heart-warming close
Our first day Muziekgebouw has come to a heart-warming close, but we're only getting started. Tomorrow Dekmantel Festival 2022 Aan het IJ expands to Bimhuis, Shelter, Parallel and Eye filmmuseum. See you there!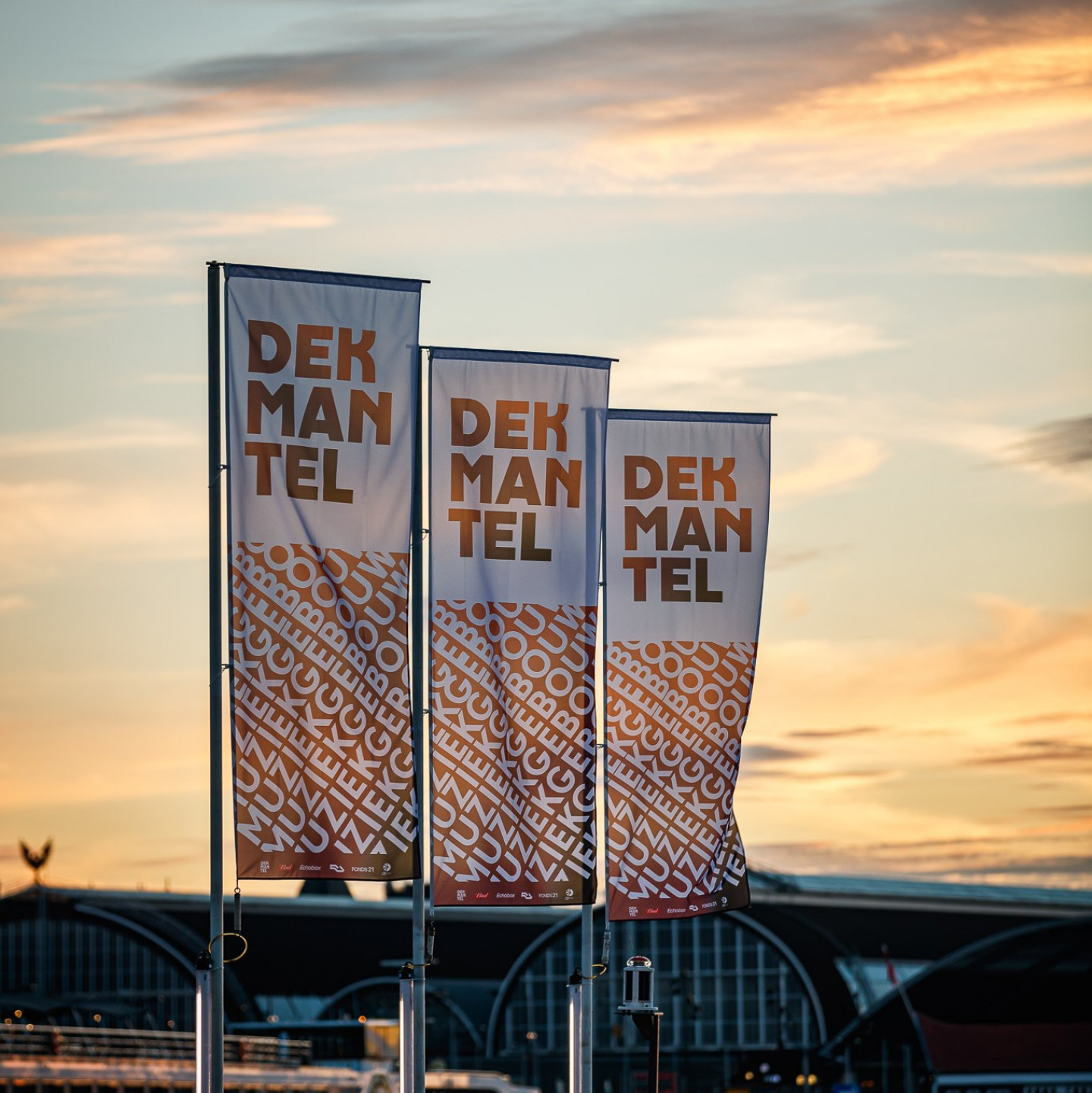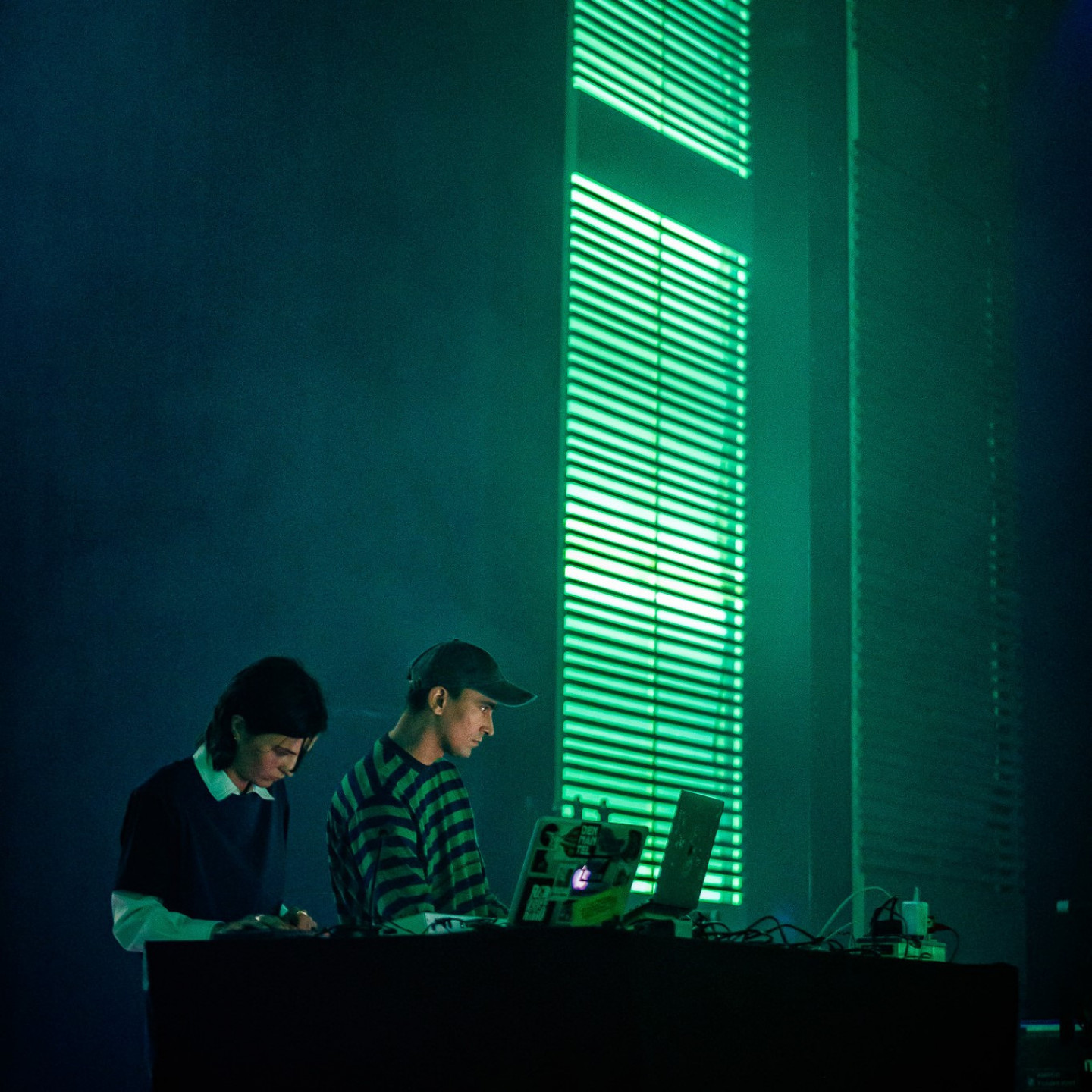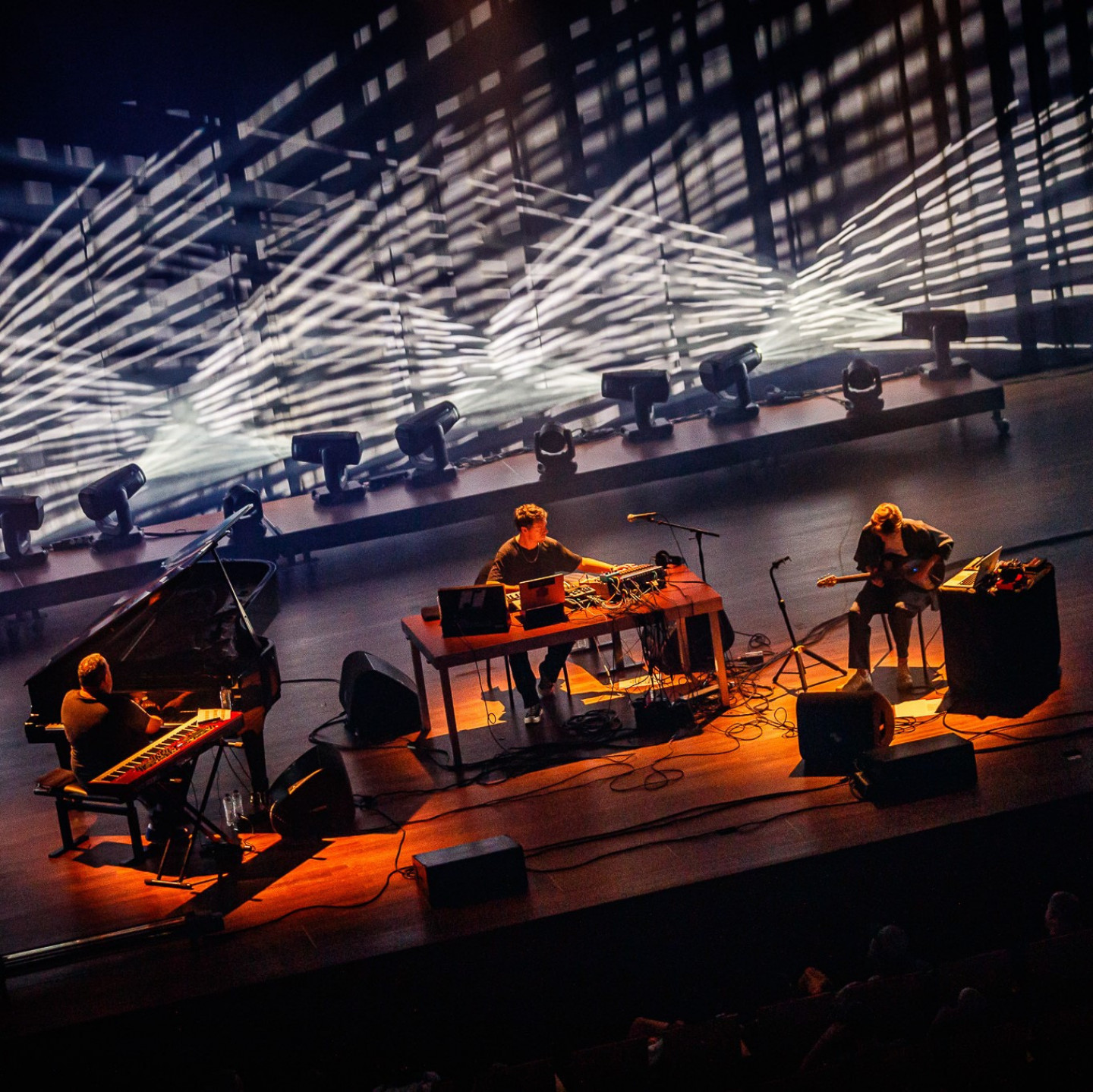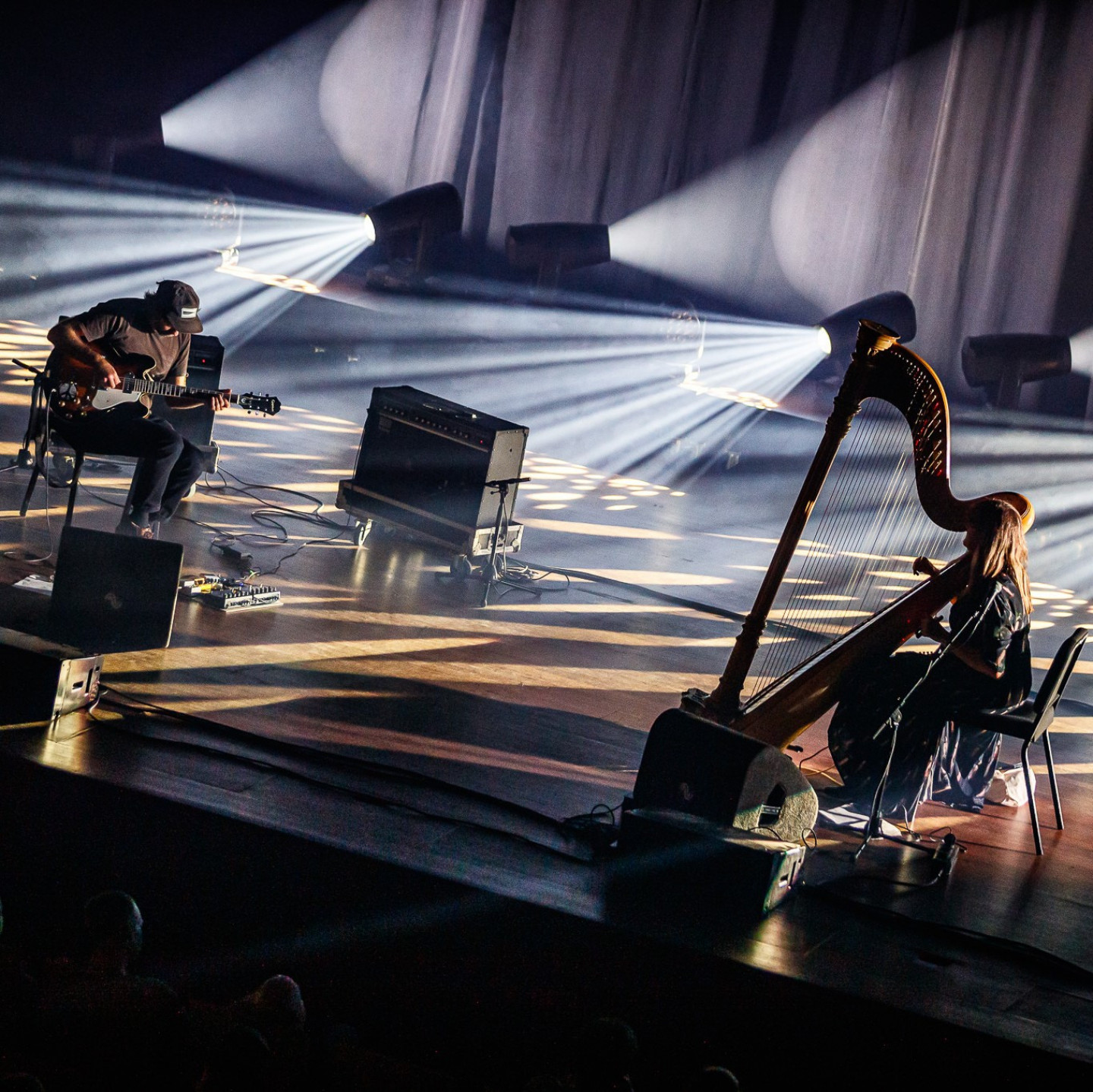 Thursday 4 August - 00:14
Mary Lattimore and Neil Halstead transported the gloom and glimmer of the ocean
Mary Lattimore and Neil Halstead recorded their joint album in old English surf town. Today they transported the gloom and glimmer of the ocean to Dekmantel Festival 2022 for a subtle, sweeping exercise in wonder.
Wednesday 3 August - 21:53
The masterminds of Gaussian Curve
The masterminds of Gaussian Curve just came together for their first show this year, live at Dekmantel Festival 2022. Few things feel as magical as the free-spirited vibrations of Gigi Masin, Young Marco and Jonny Nash.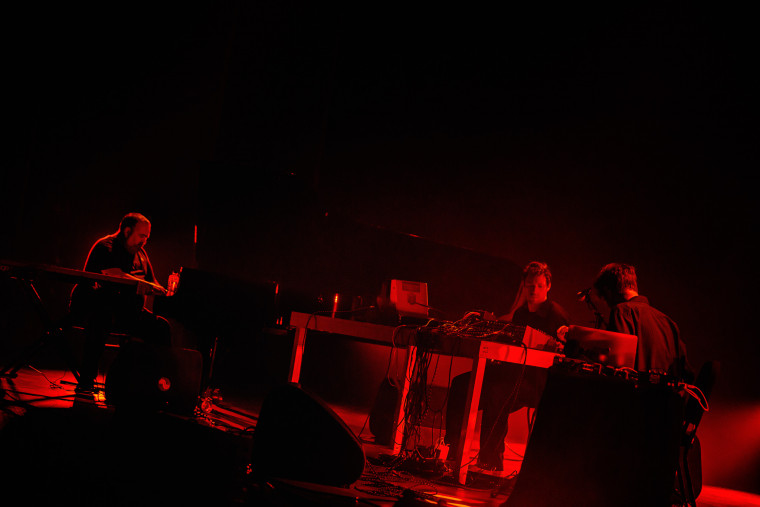 Wednesday 3 August - 21:00
upsammy and Sjoerd Martens bundled their ethereal forces
upsammy and Sjoerd Martens just bundled their ethereal forces for a live A/V show. Manipulating sound, image, and their intersections, a whole new world is born.
Wednesday 3 August - 20:00
This year's edition of Dekmantel Festival will begin yet again with Aan 't IJ
This year's edition of Dekmantel Festival will begin yet again with Aan 't IJ, a series of live performances, talks, workshops, film screenings and radio shows that will be spread across a number of venues around the banks of Amsterdam's IJ river on Wednesday, August 3rd and Thursday, August 4th.

The program of live performers is chock full of some of current electronic music's finest outliers, taking in the immersive, augmented piano works of Catalan composer Marina Herlop; the jazz-inflected material of southeast London's cktrl; hazy, drone-led ambient sounds from Perila and Ana Roxanne; and much more. Uniting many of these artists is a desire to seek inspiration from places beyond traditional dance floor constructs, using a variety of studio and sound techniques in the process in order to build their respective musical universe. We spoke to some of those artists about their music and creative processes in order to get an insight into what makes them tick, and what revellers might be able to expect when they perform live at this year's festival.

The full feature is availabe here, and will be available after the festival through a to be announced platform. Keep an eye out for more information…

Wednesday 3 August - 19:37
Right here, right now…
Dekmantel Festival 2022 has arrived! We're kicking off with a day of very special performances in the mighty confines of Muziekgebouw. Watch this space for live updates and see you soon.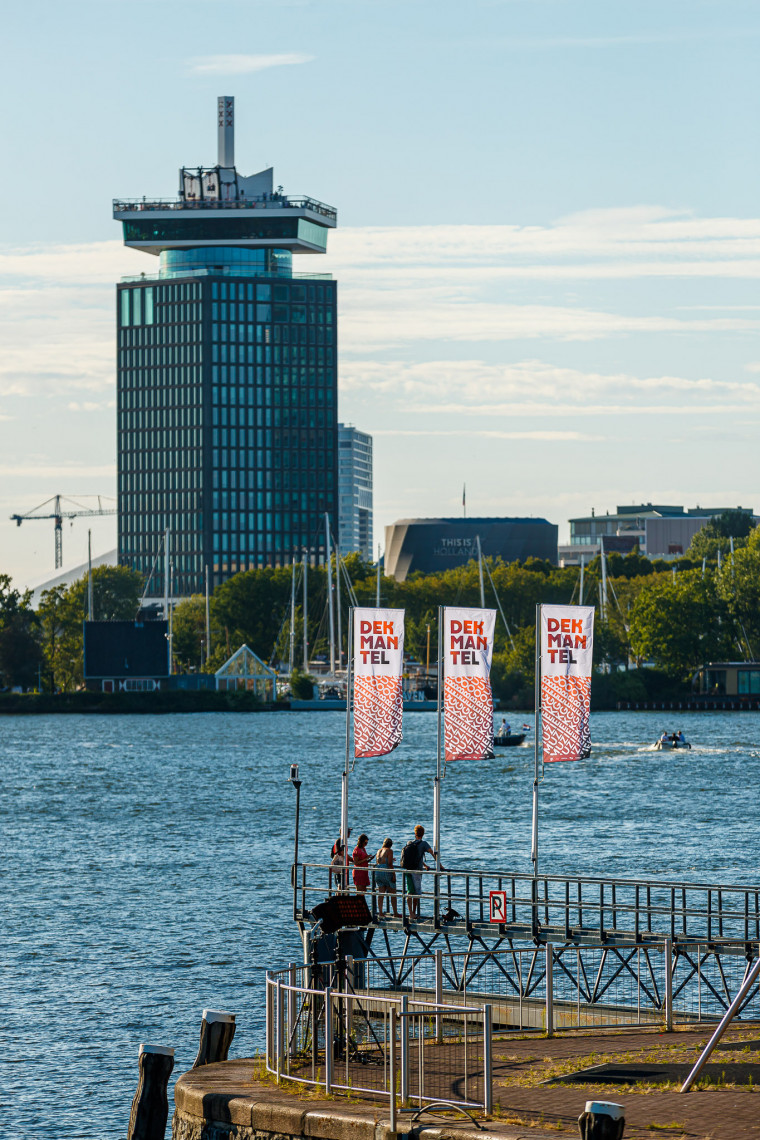 Wednesday 3 August - 18:00
Hello, it's been a minute
Dekmantel Festival is back – it still feels a unreal after 2 long years of waiting, but truly, the reunion is all the sweeter for it. Over the course of the pandemic, it's been inspiring to see how many artists and DJs dealt with the lull. Some turned to production, composing their own music for the very first time, others started their own labels or collectives, while more still took the opportunity to reinvent their sound, jetting off in entirely new directions. Still, it's been tough. In her 2019 book, Make Some Space, the researcher and music journalist Emma Warren writes that dancing together "sustains us." Tracing the rituals of moving and music throughout history and cultures, she describes our collective desire to dance as a fundamental human need. It's a sentiment that resonates through the warmer months of 2022, a time christened by some as The Third Summer of Love.

Into this euphoric context, Dekmantel Festival 2022 emerges. And what a triumphant return we have in store. Weekend tickets are completely sold out, and with over 120 acts programmed over 5 days, it's easy to see why. There's a new stage – The Nest – a dedicated platform for the subgenres and leftfield varieties of electronica and a blast-off farewell planned for the iconic Boiler Room stage. Also, for the sixth edition in a row, the festival's Dekmantel Festival Aan 't IJ programme on Wednesday and Thursday are scattered across the banks of the Amsterdam river, het IJ. Winding through the labyrinth rooms, concert halls and subterranean basements of the Muziekgebouw, Bimhuis, Shelter and Parallel, discover an extensive pre-programme of live performances, talks, film screenings, radio shows, workshops and more.

Tonight, as part of the tentpole concerts at Muziekgebouw aan 't IJ, catch upsammy's & Sjoerd Martens audio-visual experiments, ambient collective Gaussian Curve (Young Marco, Gigi Masin and Johnny Nash) and Mary Lattimore & Neil Halstead pagan lullabies. It's going to be dreamy.