Welcome to Dekmantel Festival 2022's liveblog! A chance for you to keep track of what's happening throughout Dekmantel Festival aan 't IJ and our programme in the Amsterdamse Bos, with photos, videos, background info and live updates. For more practical information and timetables, check out the Dekmantel app, our program page or the Dekmantel Festival website. For any assistance, email us at [email protected]. For now, stay tuned!

From 3PM onwards, you'll be able to dance along the Boiler Room stage with the video in the right bottom corner or Boiler Room's YouTube channel.
Join our Discord server to chat and share your experiences this weekend. Get locked in!
Friday 5 August - 23:55
It's a wrap.
Already one for the books, the first day of Dekmantel Festival at the Amsterdamse Bos has come to a close. A warm-hearted 'thank you' goes to everyone who made this beautiful day possible, and - the end is never the end - we can't wait to welcome you again, tomorrow!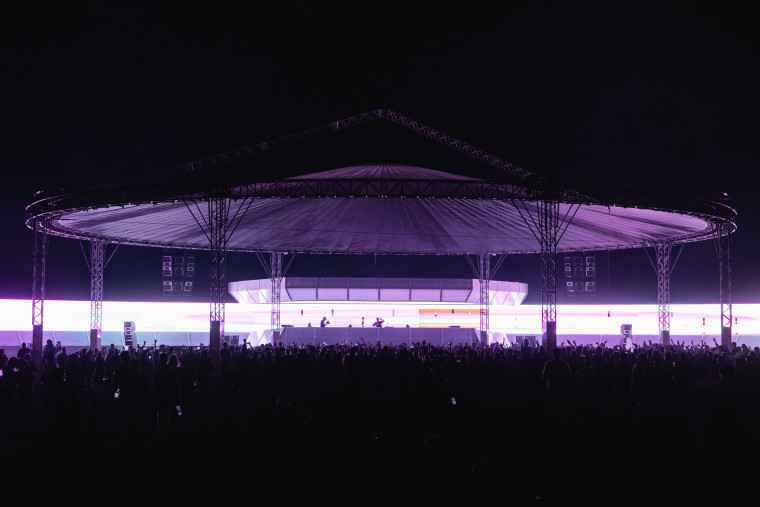 Friday 5 August - 23:45
Shutdown.
Much more than a familiar face at Dekmantel Festival, to Identified Patient goes the honour of closing - and, naturally, shutting down - our Greenhouse stage.
Friday 5 August - 23:40
Last blast from our Connects stage
When two generations of artistic excellence become one: Sterac and Mary Lake taking over our Connects stage in collaboration with Bud.
Friday 5 August - 22:30
A hug of sounds
Overmono have the unrivalled ability to make you tear up and dance away all troubles at the same time. Live from the mainstage of Dekmantel Festival, a magical moment with the UK duo.
Friday 5 August - 22:16
Track ID
Aquarian shakes up UFO I for the last time tonight, with a track to perfectly match the stage's energy.
Friday 5 August - 22:10
Tunnelvision at UFO II
Techno matriarch Mama Snake just gushed over the Amsterdamse Bos once more, seizing Dekmantel Festival in her whirlwind of bliss.
Friday 5 August - 21:30
Time flies when...
Our first big day at the Amsterdamse Bos is nearing its climax. Before you give it your last, however, a recap of striking moments at our Greenhouse stage.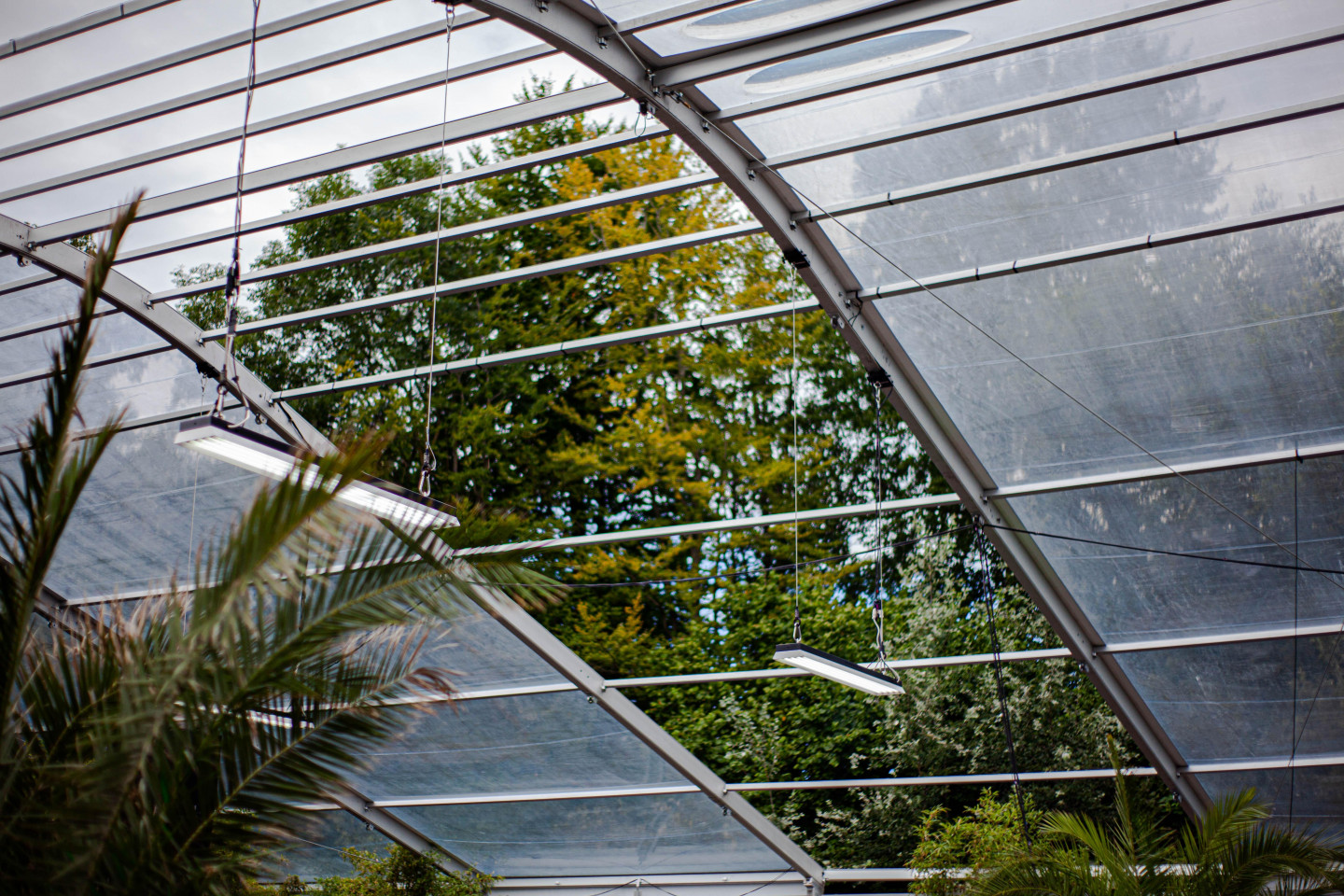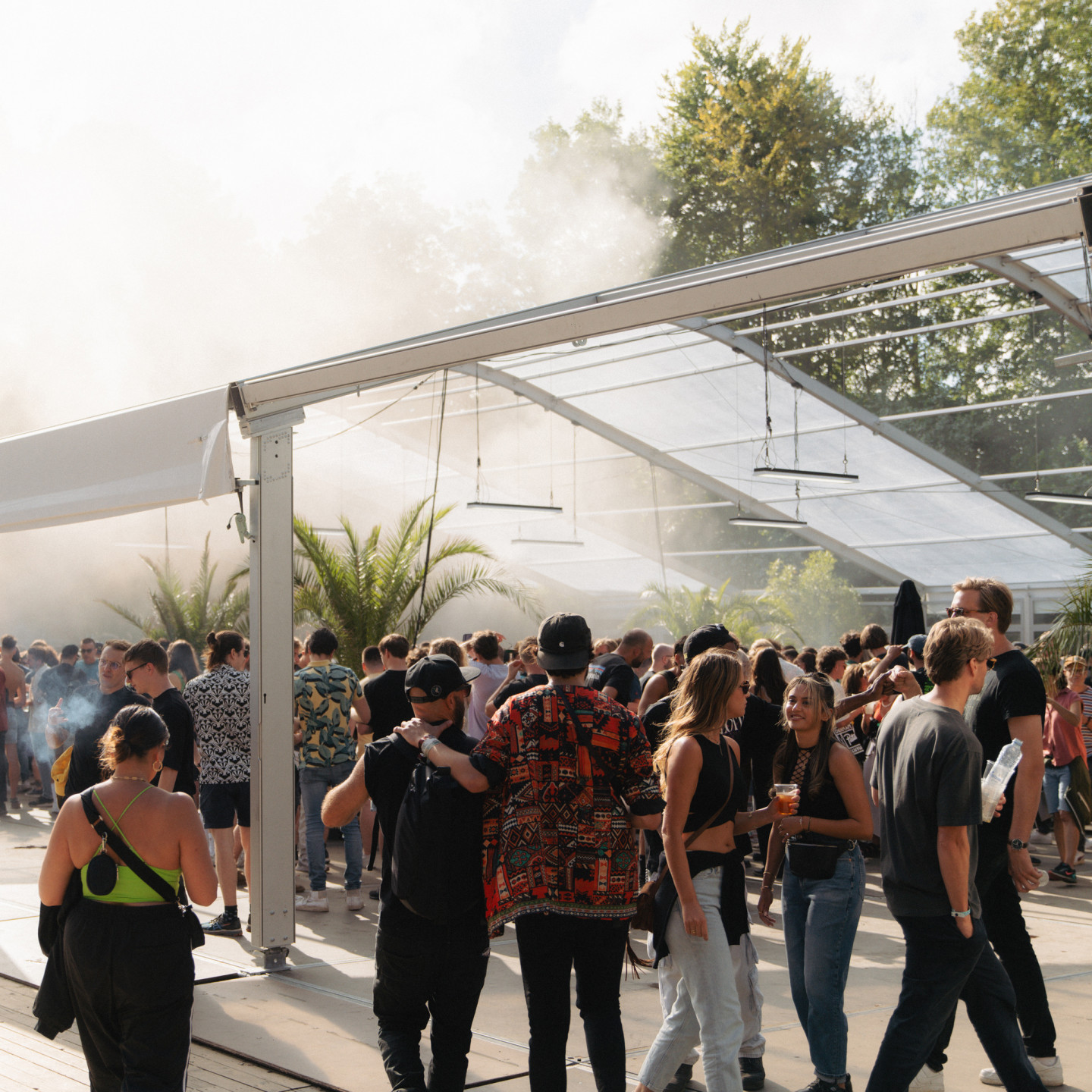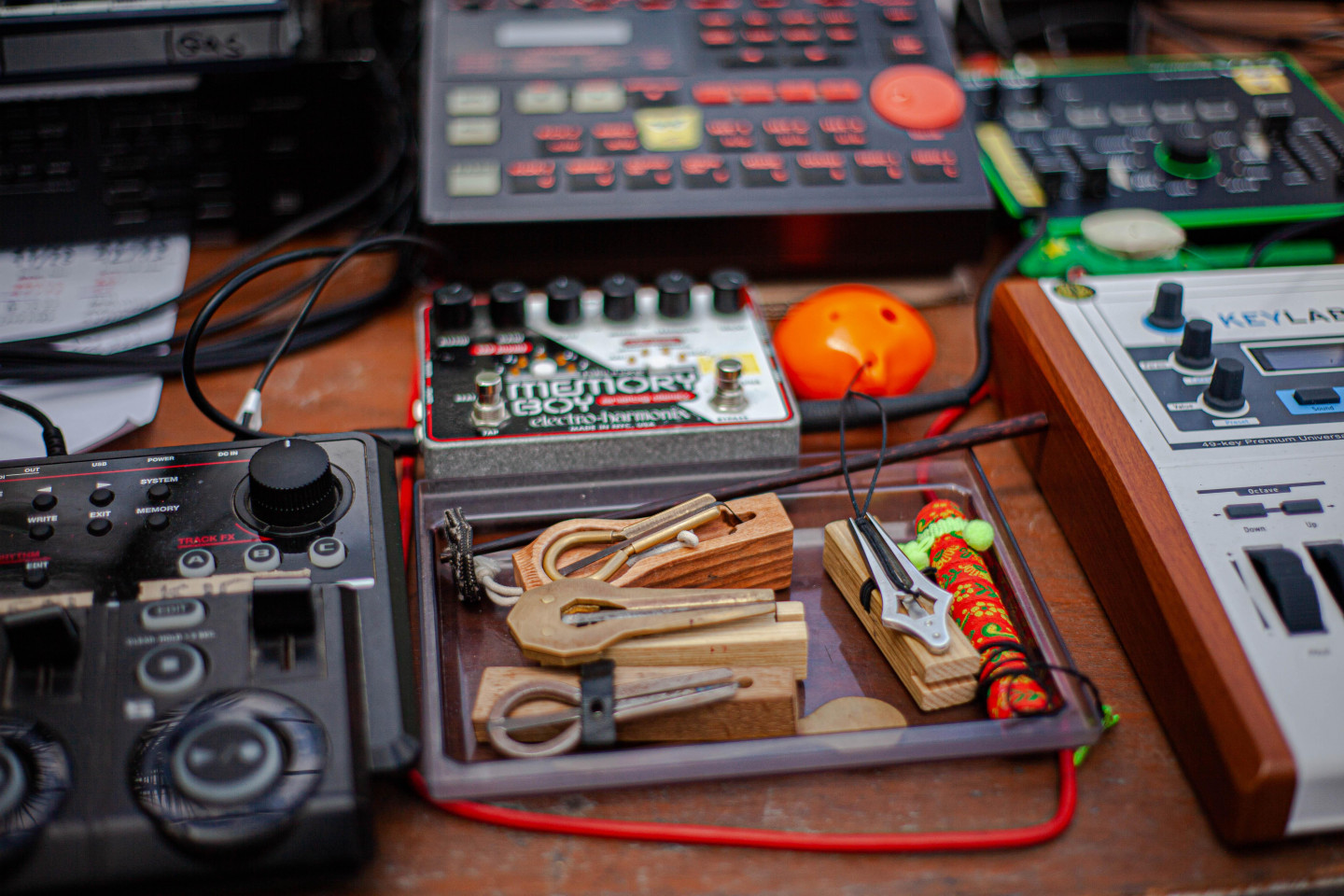 Friday 5 August - 21:15
Track ID
One of Rotterdam's brightest stars, RAFF, is sending some punchy electro through the Crackfree Soundsystem at the Connects stage.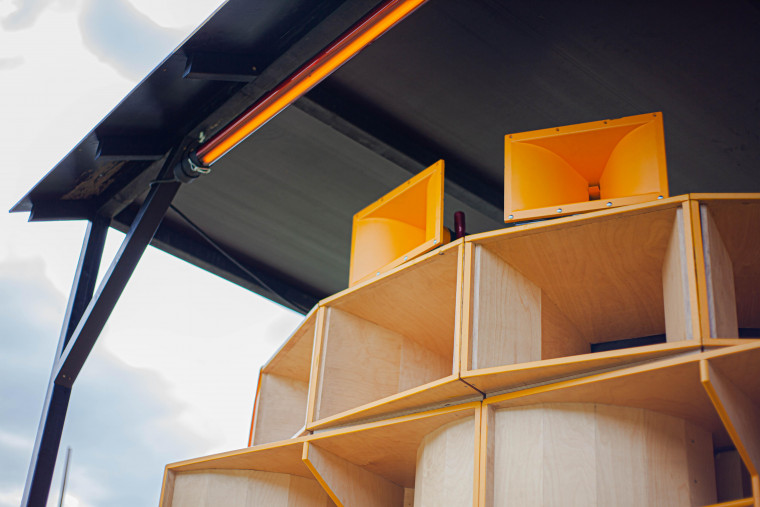 Friday 5 August - 21:00
It's happening at The Nest
From last year's Selectors mayhem to today's triumph at The Nest, our rowdy love affair with Simo Cell gets stronger every summer. Here's why...
Friday 5 August - 20:45
Track ID
We couldn't keep this one a secret from you. Joy Orbison at mainstage with the "can it get any better" vibes?
Friday 5 August - 20:30
Synthesizers, colored cables, drummachines and more
Live shows always have something magical. Synthesizers, colored cables and drummachines all working in unity with the artist.
Today we've seen outstanding performances by Scorn, Bufiman & Lucas Croon, Fjaak, Animistic Beliefs and Dazion live. Here's a series of what we've seen so far!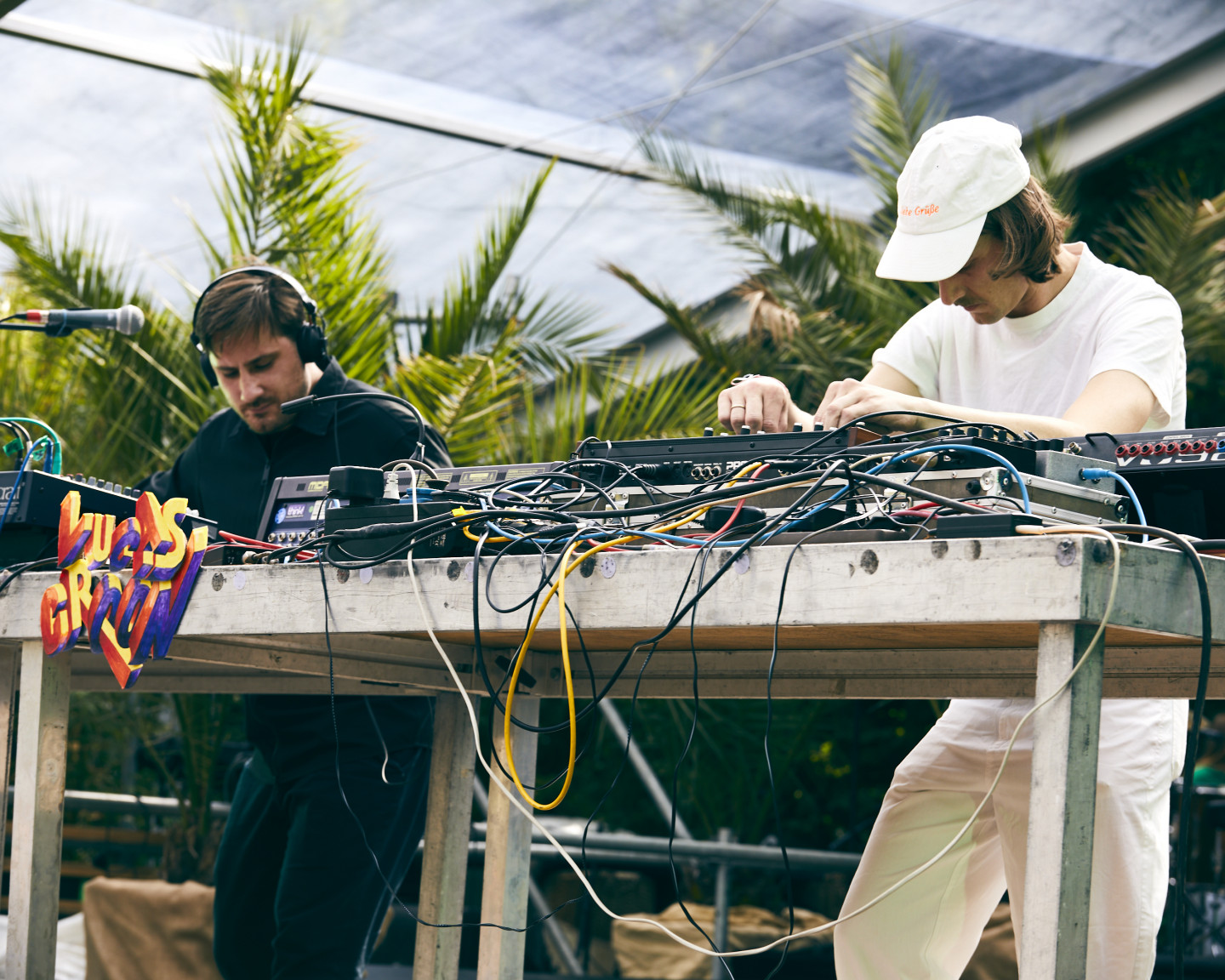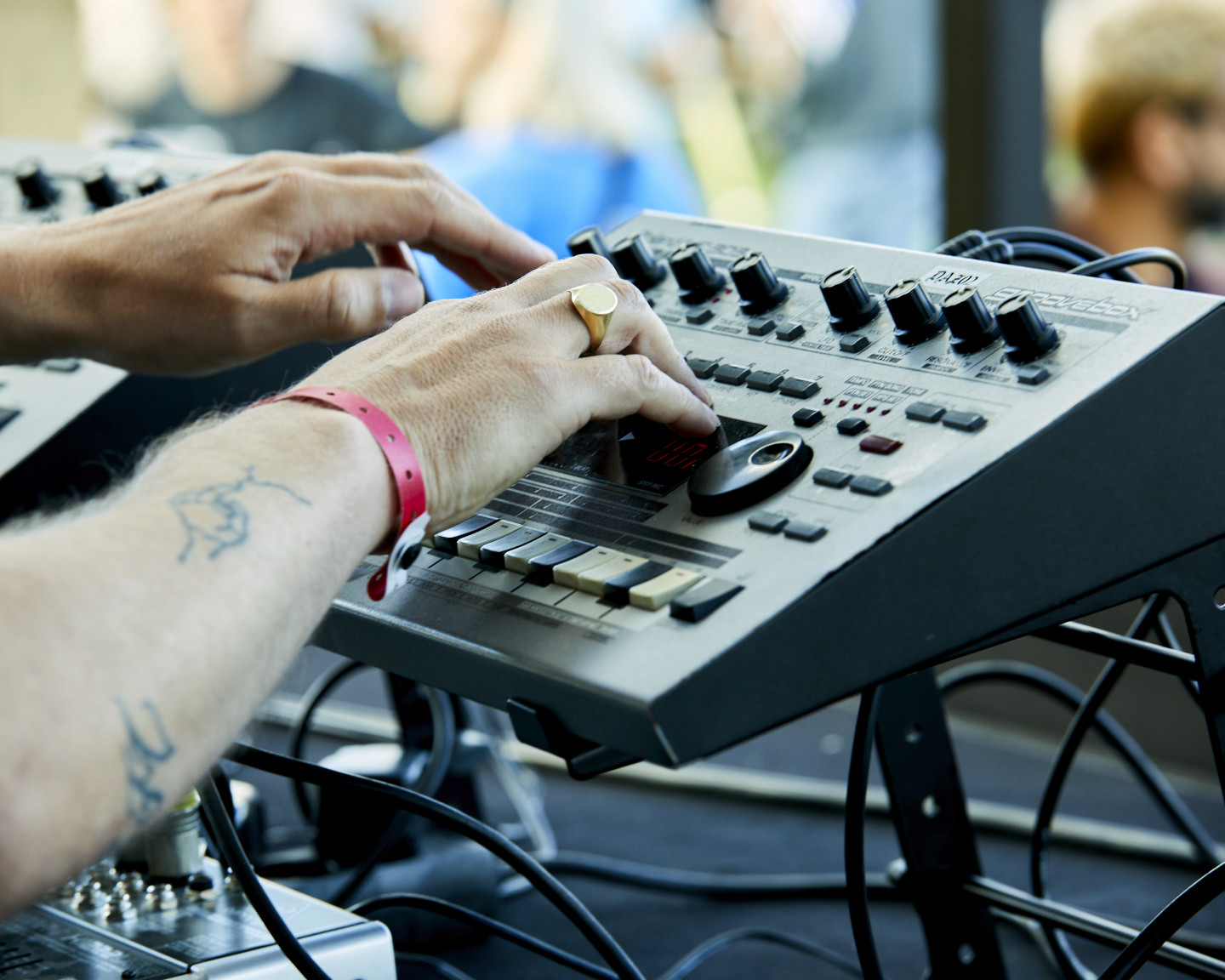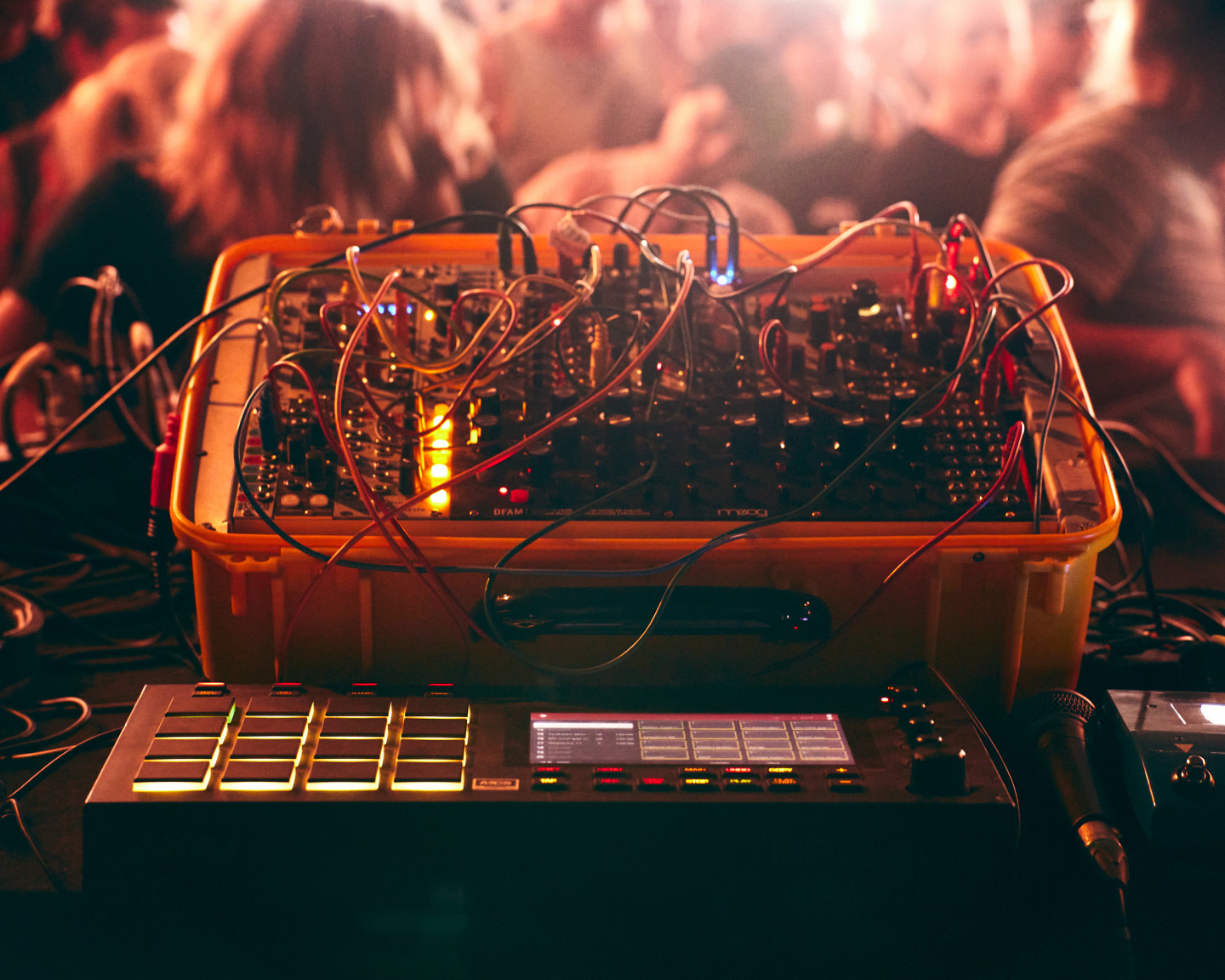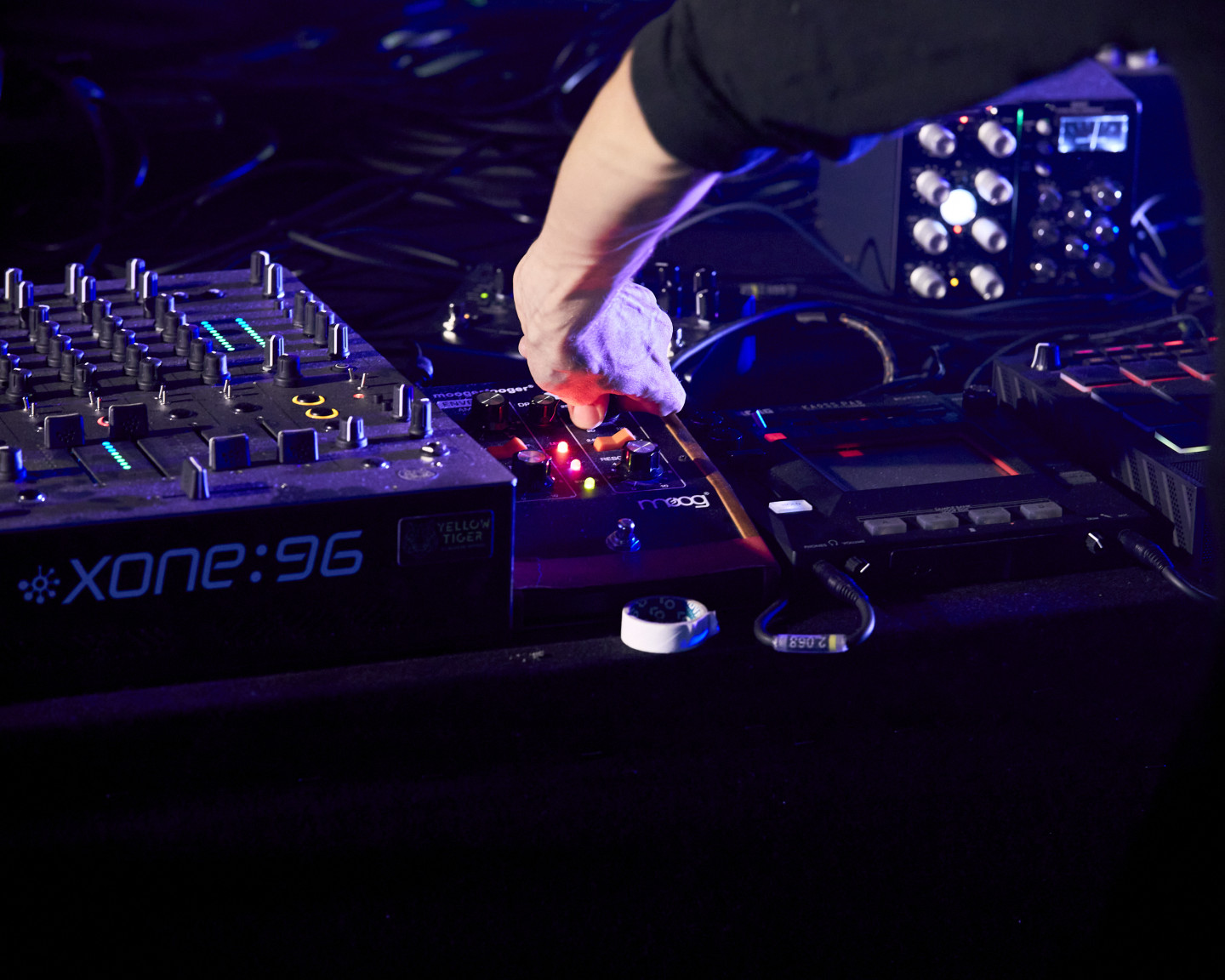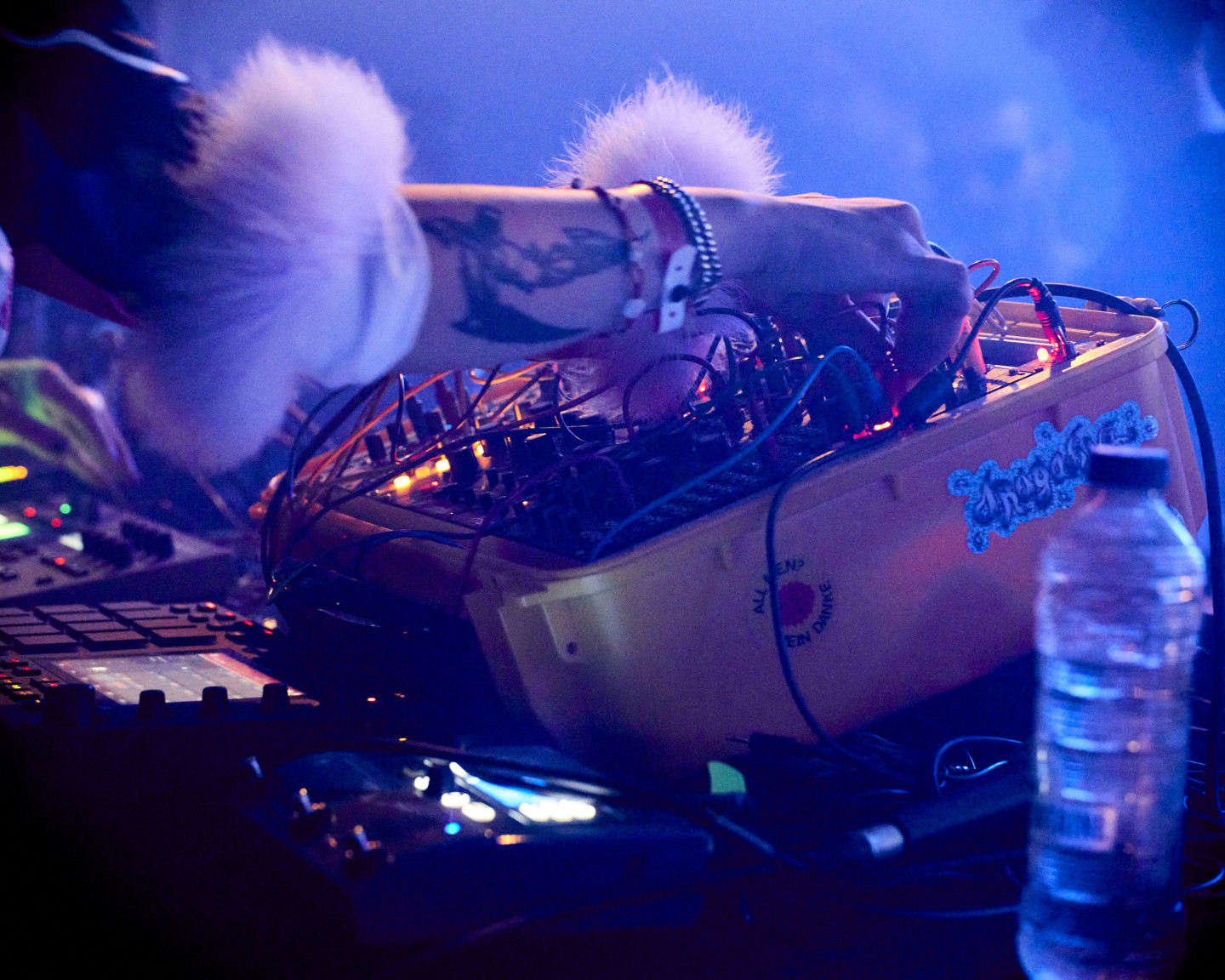 Friday 5 August - 20:00
Track ID
Jensen Interceptor brings UFO II to new highs with this cutting-sharp track by Hudson Mohawke!
Friday 5 August - 19:50
Hessle Audio are marking 15 years
Heavyweight purveyors of UK bass, Hessle Audio are marking 15 years since its founding members – Ben UFO, Pearson Sound and Pangaea – first started the label back in 2007. The three studied together at Leeds University, with the imprint's namesake allegedly coming from the street their student house was located on. Oscillating between the Northern city and London, the trio cut their teeth at club nights like SubDub and DMZ – parties which have been historicised as the birthplace of dubstep. Starting out in the realm of sub-level bass-warblers, in recent years, the collective's output has grown to incorporate the weirder fringes of house and techno, not to mention garage, jungle and grime. Their spiritual home for nearly a decade, Hessle Audio runs a regular show on ex-pirate radio station Rinse where they dispense a genre-hopping array of smashers.

Lauded by the music press at large, each of them has received praise as being amongst the best British DJ talent. Take Ben UFO, a juggernaut on the scene, he remains one of the few DJs out there to have made an impact without a production career to fall back on, and as such his reputation is solely the result of his skill as a selector and as a mixer. One of the most unique qualities of a Ben UFO set is his seamless movement between old and new. Blurring the line between the DJ's twin roles as crate-digger, unearthing fossilised delights and fresh, hot-off-the-hard-drive exclusives, he was the first to play material by producers including Blawan and Joy Orbison, both now figureheads in their own right.

Releasing his self-titled debut album in 2015, Pearson Sound – also known as Ramadanman – has skilfully capitalised on his astoundingly solid run of single and EP releases since 2009. Hypnotically bold, the LP flexes a mastery over tonal percussion, crafting melodies from toms and congas the way some musicians use pianos. For a clear demonstration of class act selection skills, take a listen to his critically heralded Fabriclive compilation which features his own productions alongside bass heroes such as Mala, Pinch and Burial.

Last but not least, Pangaea's alias is derived from the pre-historic supercontinent – a landmass that existed 200 million years ago, when all of the world's continents were combined into one. With a primordial and earth-shattering sound to match, on the turntables Pangaea orchestrates tectonic shifts. His vision is perfectly encapsulated by the 2016 album In Drum Play, which incorporates techno, house and other exploratory UK styles stratified across a rhythmic axis.

We're more than a little excited to welcome these dons to the stage in what promises to be a face-meltingly good anniversary celebration.
Friday 5 August - 19:45
A supergroup in motion
What makes a supergroup a supergroup? DJ Florentino, Kelman Duran and DJ Python just answered that question in the Greenhouse, where Sangre Nueva made their Dekmantel Festival debut. Fire!
Friday 5 August - 19:30
Electronic music: a community catalyst
In recent years we've seen a steady stream of dance music collectives emerge to demand better representation for marginalised artists. These crews provide a snapshot of a local scene, each with its own nuances and needs, but at the core of each one lies a common goal: improving visibility.

Since forming in 2014, Berlin-based queer femme / non-binary collective Room 4 Resistance have been assembling an ever-increasing family of residents, which includes DJ and producer Nazira. As the founder of Almaty DJ and party crew ZVUK, she has been doing vital work providing a safer space for queer clubbers in Kazakhstan since 2017. Over in the Netherlands, Utrecht-based organisation United Identities have been championing homegrown artists through releases, radio shows and events, lighting the way for other collectives to follow, like Rotterdam's AMPFEMININE.

We chat to the aforementioned crews to ask: what keeps them together? What are their core values? And how are they helping their communities to function and grow?

The full feature is available here and will be available after the festival through a to be announced platform. Keep an eye out for more information…

Friday 5 August - 19:15
Let's keep our forest clean!
Dekmantel Festival takes place at the Amsterdamse Bos, and it's our collective responsibility to keep the area clean and green. You can help our mission to recycle as much as possible: please use the correct bins. If you want to smoke at the festival, please pick up a portable ashtray at the entrance.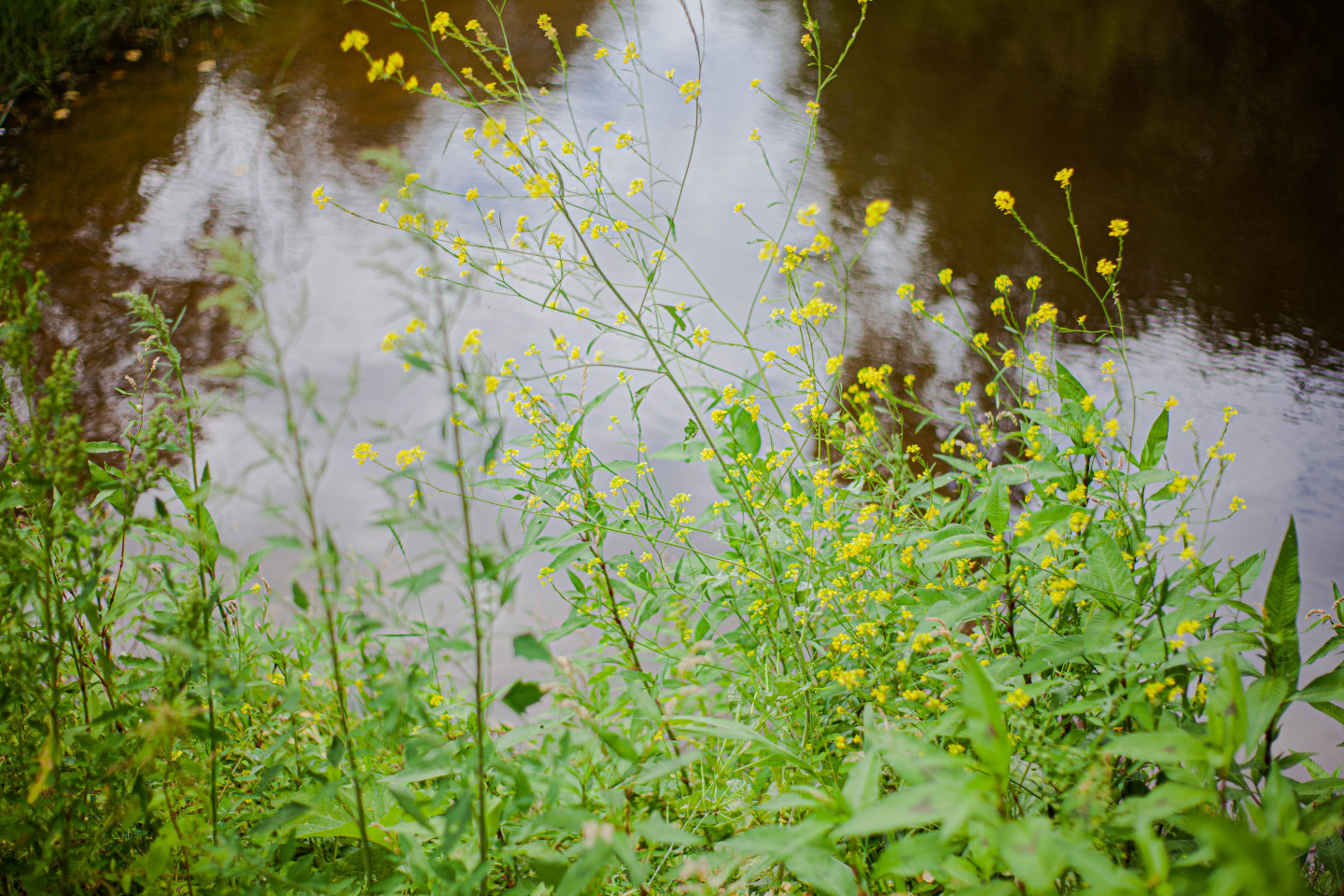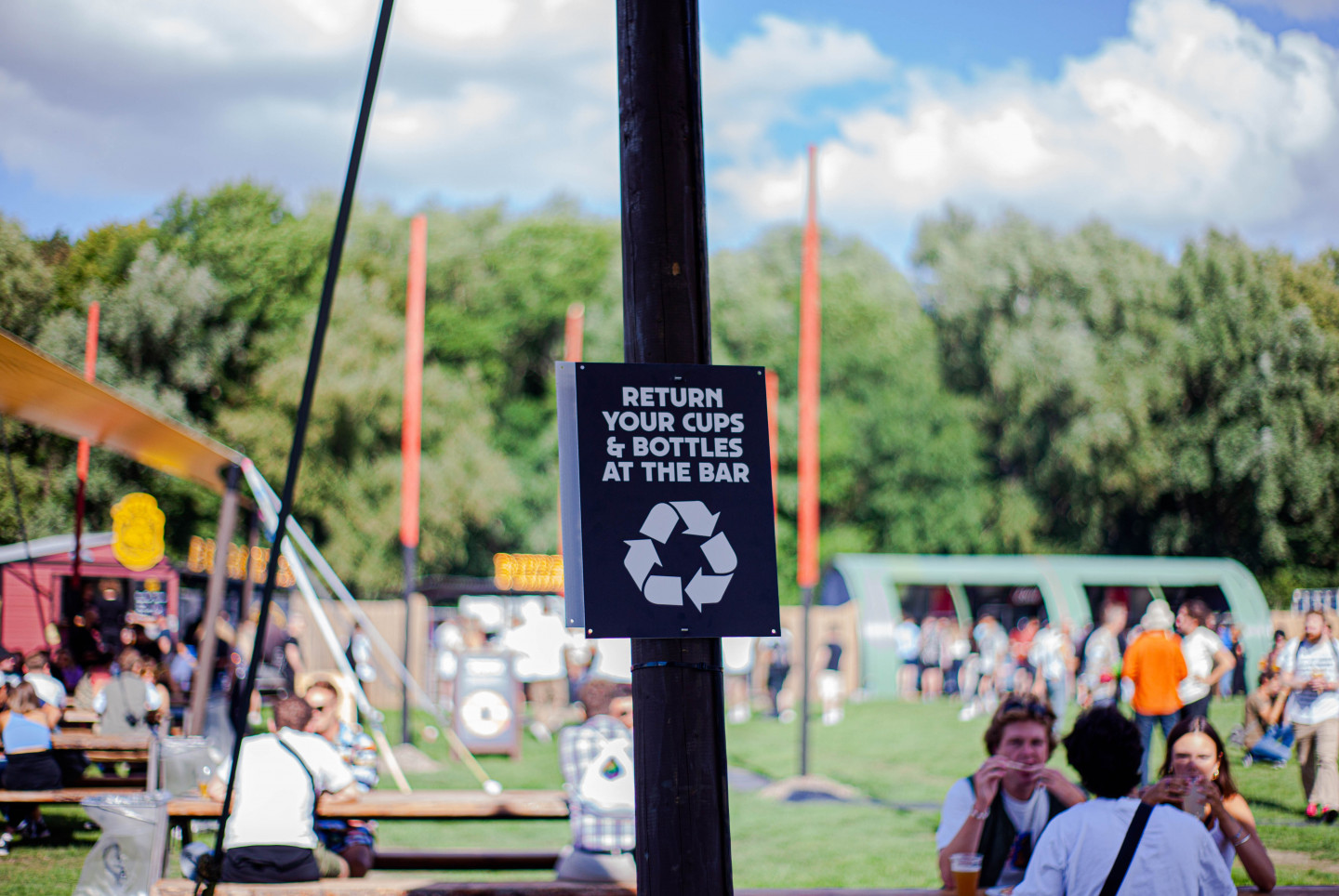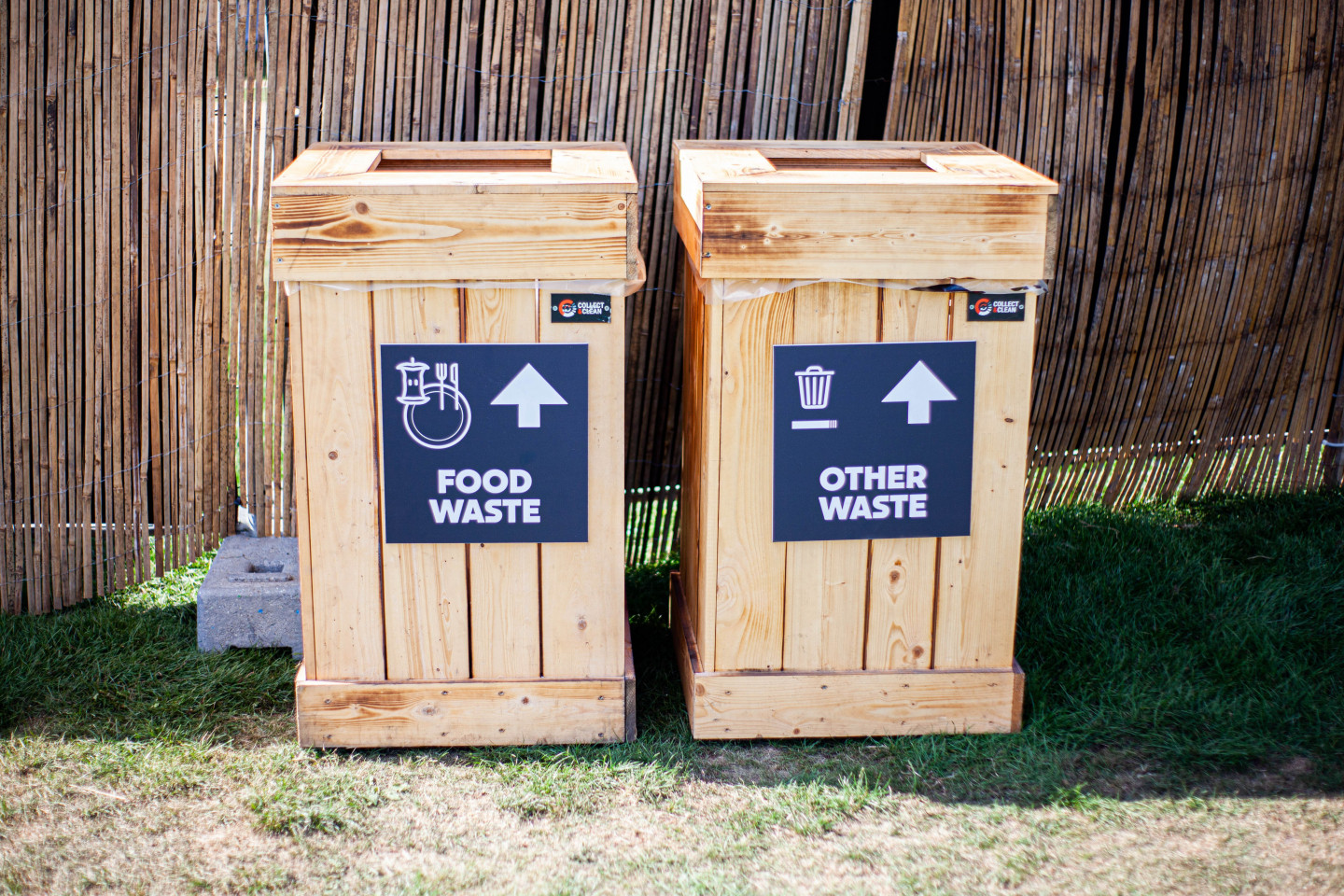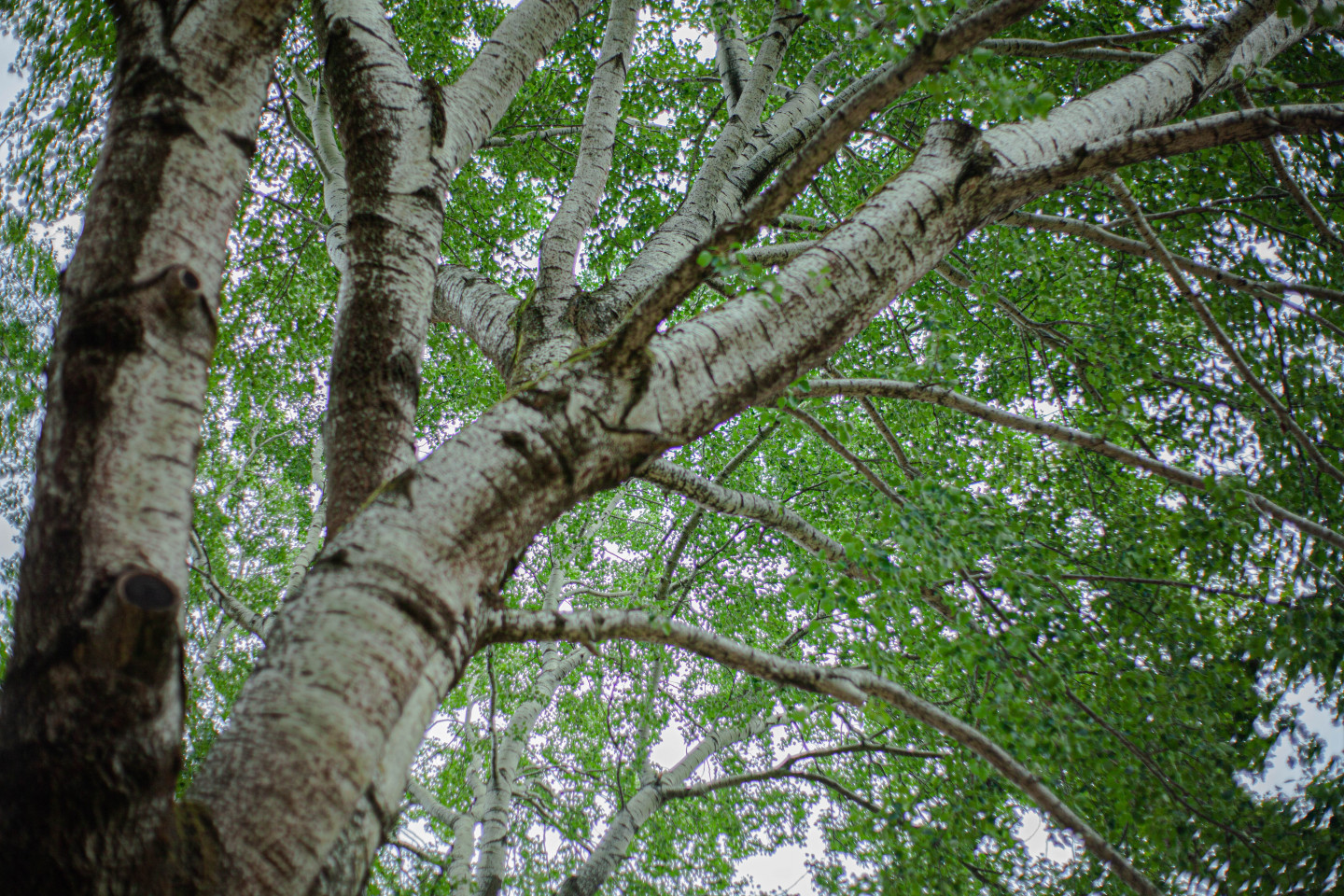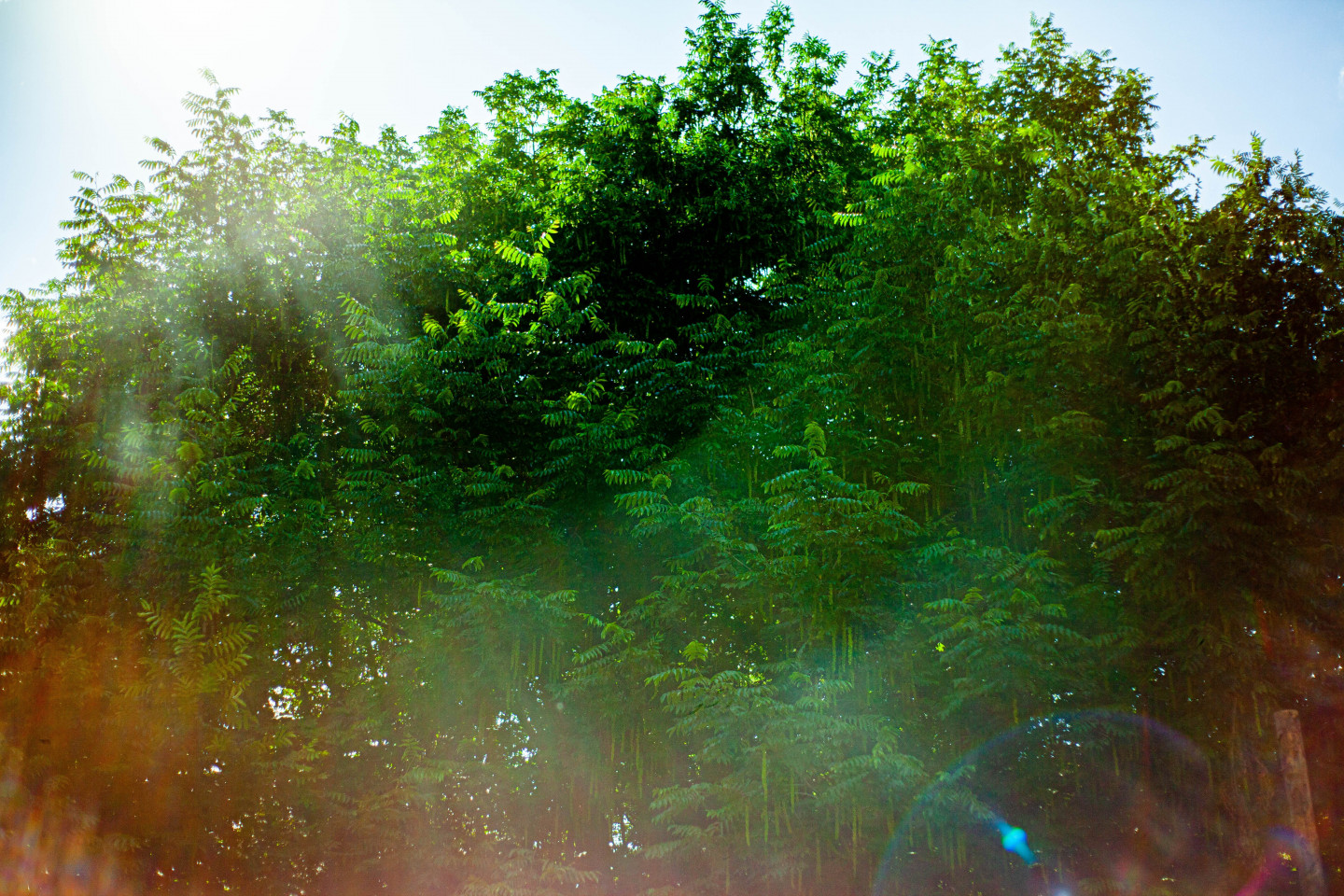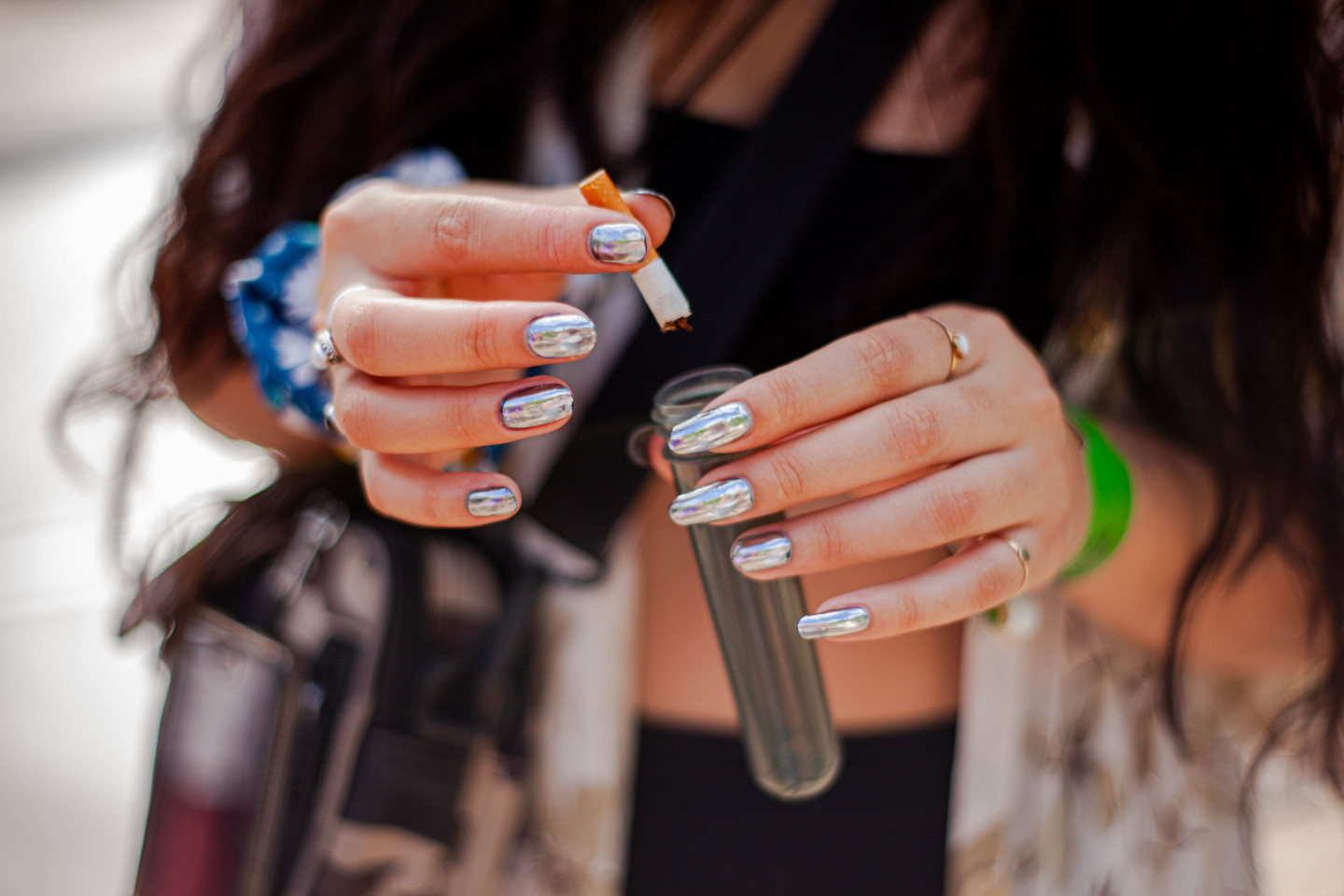 Friday 5 August - 19:05
A sensational B2B
"OKO DJ's PU$$Y NIGHTMARE series on Lyon's LYL Radio is one of the strongest testaments to feminist-tinted dance music out there. We've fallen in love again and again with the show, which is always packed with oddities and enchanting surprises from female guests who explore electronica's most shadowy places.

When OKO DJ (real name Marine Tordjemann) gets behind the decks herself, she's all about exploring connections: between diverse genres, between diverse people, between music and art. The sounds of the French but Athens-based artist is rich and intricate, layering texture on texture on texture, and distorted vocals – be it R&B or ominous industrial – on driving, off-kilter rhythms.
Today in the Amsterdamse Bos, OKO DJ is playing together with local gem Jasmín: a Dekmantel regular, whose eclectic sets have caught the attention of clubs and festivals far beyond Amsterdam. Jasmín's Argentinian roots clearly show in her sound, resulting in a push of rippling rhythms, warped bass and lush and rolling club sounds.
Following releases on Martyn's 3024 imprint and Dekmantel Records, among others, next week Jasmín will release her bubbly new track on the Dublin-based label Woozy. Entitled 'Grumpy Cat', the track is named after 'the forever internet icon, legend, and eternal mood'. Yes, we're talking about that Grumpy Cat. No, you're not tripping yet."
Friday 5 August - 19:00
Track ID
After countless unshazammable gems, Tako and Casper Tielrooij hit the sweet spot with a real classic!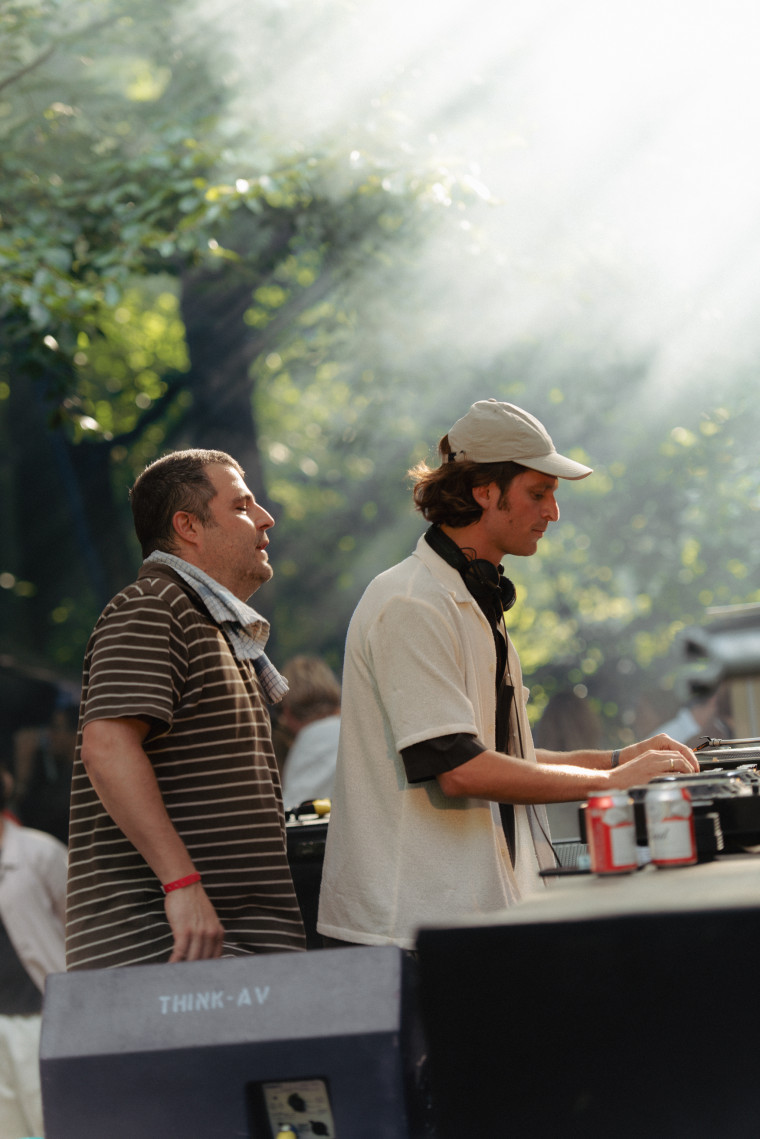 Friday 5 August - 18:45
Full throttle
What a ride! Anz pulled up to our mainstage for the very first time, effortlessly navigating her endless twists and turns at full throttle!
Friday 5 August - 18:00
Track ID
It's safe to say that OKO DJ is making the Nest burst at its seams.
Friday 5 August - 17:45
The superstar is back
At this year's Lente Kabinet, our first festival outing after two years of absence, a B2B happened that lives on in many a heart. With a set dubbed the 'fuddanza' by some, Anz and Ondo Fudd once again proved the genius of the UK electronic scene and their incredible skill as its representatives. All the more excited we are to welcome Anz – already a superstar, if you ask us – to the mainstage of Dekmantel Festival today.

Anz has been a prolific producer and DJ since the mid '10s, releasing her self-titled debut EP in 2017 and follow-up 'Invitation 2 Dance' in 2019. However, her 'Spring/Summer Dubs 2020' ultimately saw her reach the masses. On this standout mixtape, Anz reworks a wide variety of UK styles, from rave and drum & bass to breakbeat and two-step, meanwhile sampling artists such as Fatboy Slim and Masters At Work.

On her most recent 'All Hours' EP as well as in her DJ sets, Anz keeps building on the UK's most notorious and old-school club genres. However, it's her fresh perspective, her contemporary jumble and her soul for electronic music, which make this artist such a radiant gem. If 'Anzieanz' won't bring out the sun today, we don't know what will.
Friday 5 August - 17:30
Dare to be surprised
First things first: DJ Haram makes her high-energy Dekmantel debut at The Nest: Dekmantel Festival's most adventurous home to a sound ranging from jungle to dancehall, UK rave and Jersey club.
Friday 5 August - 17:25
Selectors at work
Sadar Bahar and GE-OLOGY just finished their 4-hour long masterclass in obscure disco, funk and international grooves for a packed, smiling crowd at the Selectors stage. Record after record, real selectors at work!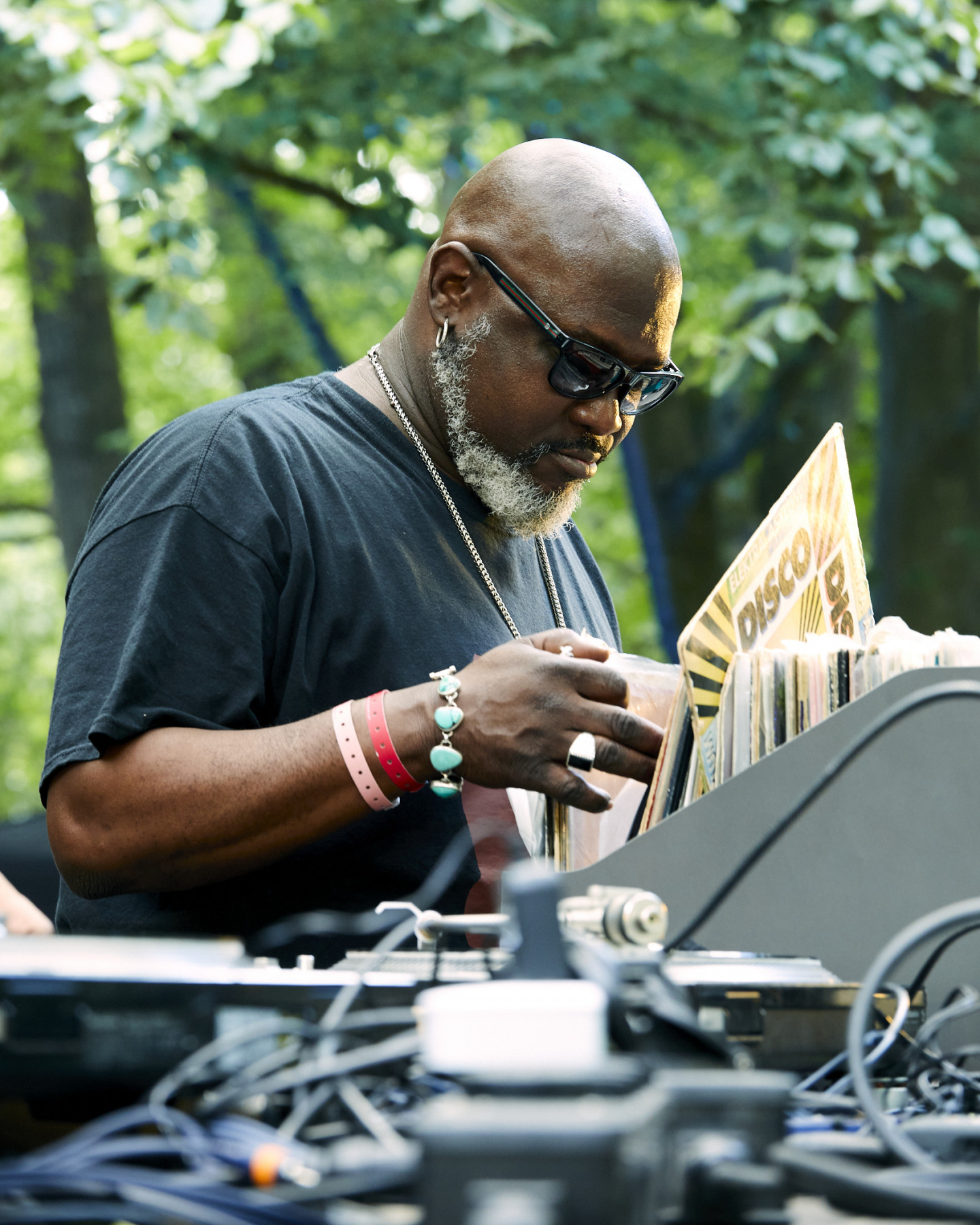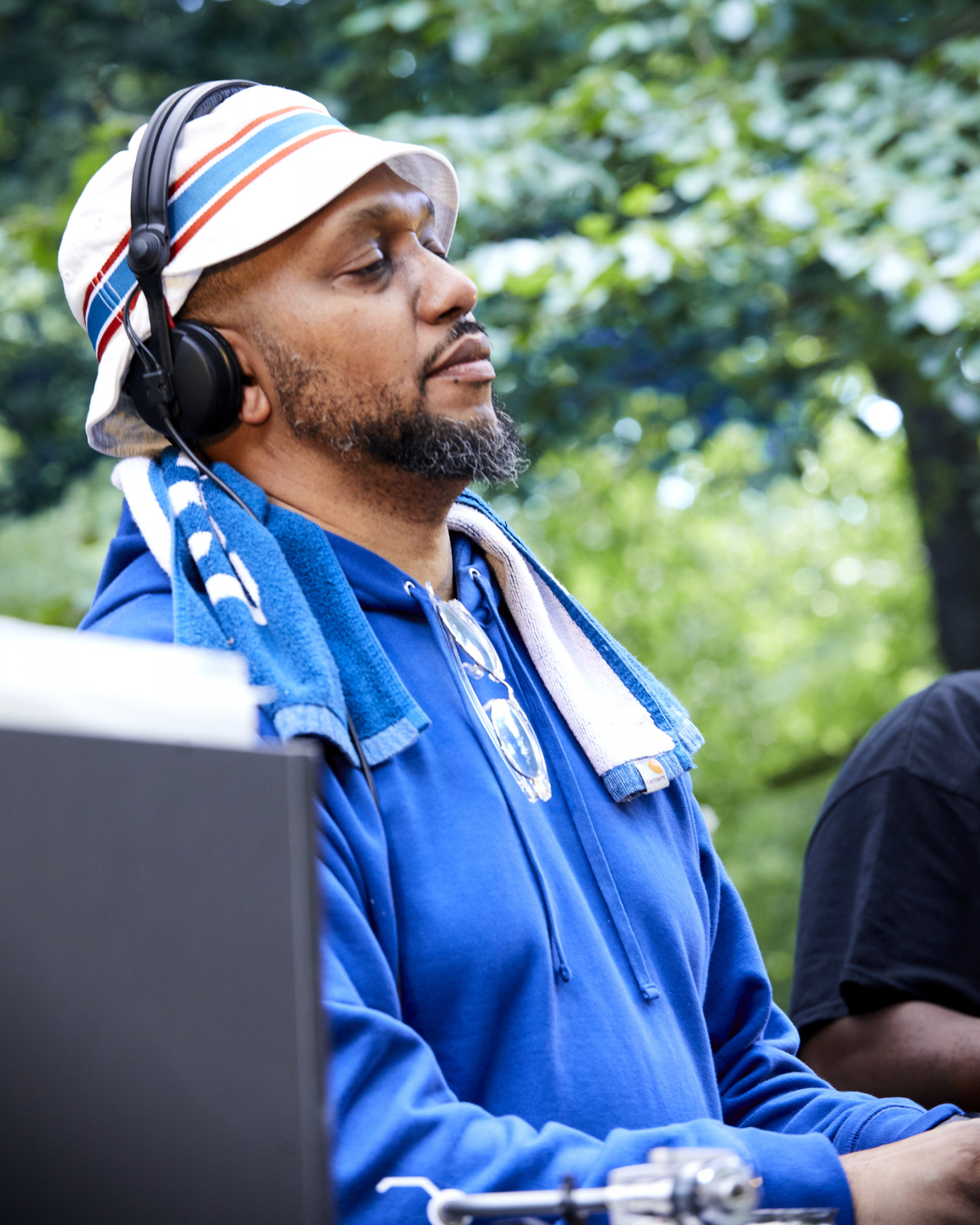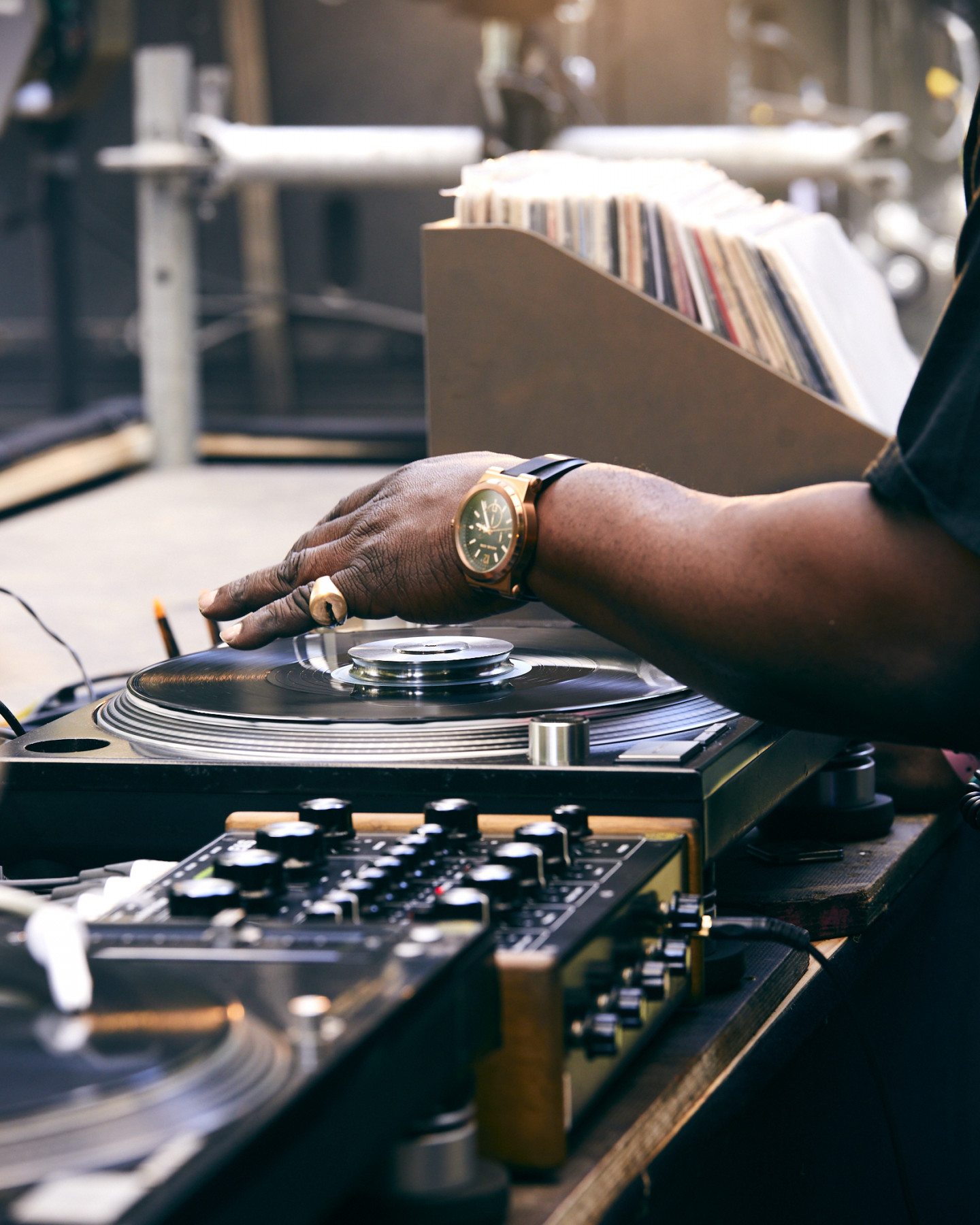 Friday 5 August - 17:05
Sharp, sharper, sharpest
Live from UFO II, it's cult icon Scorn at Dekmantel Festival. Hovering between darkness and daylight, Mick Harris is a living lesson in electronic music history.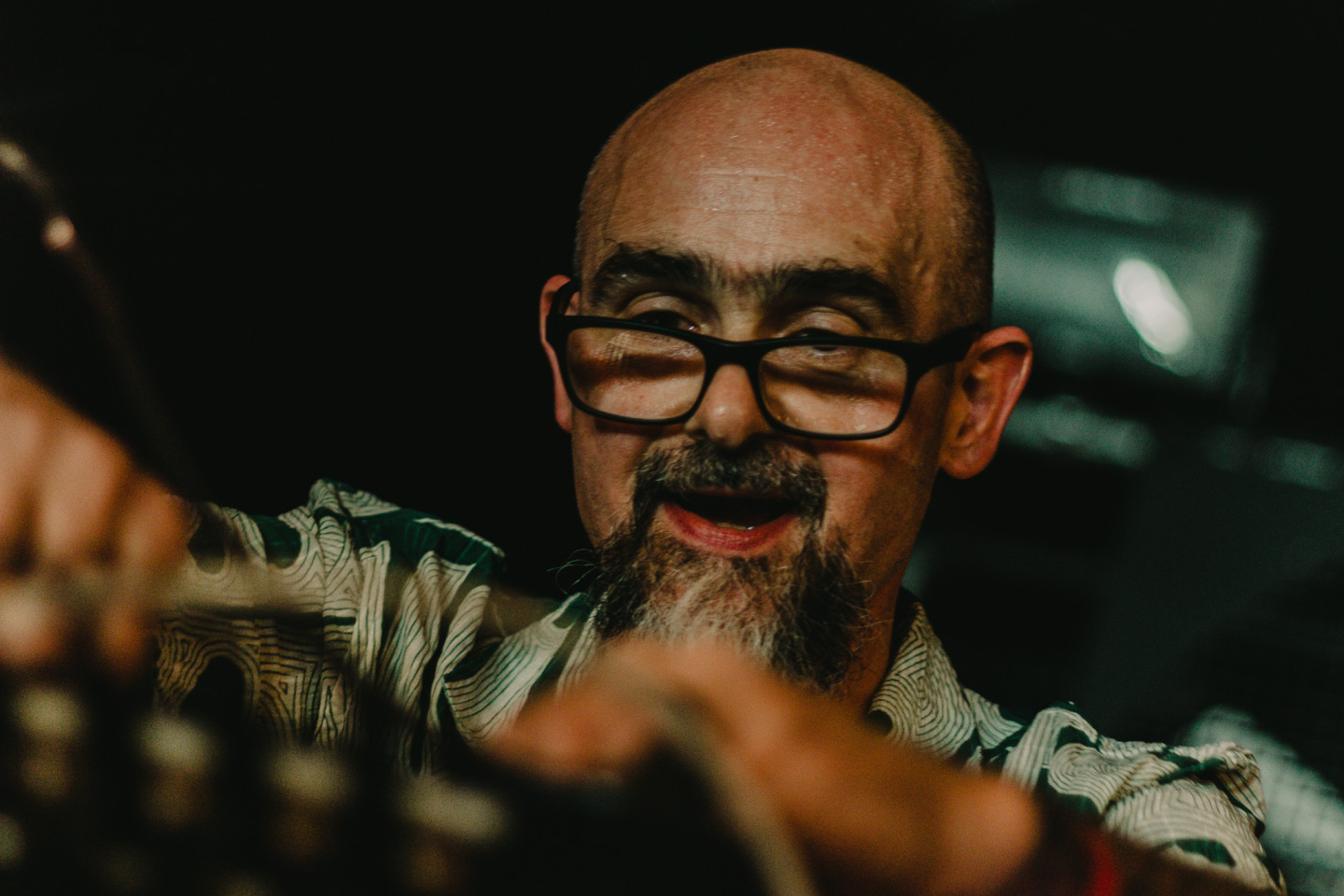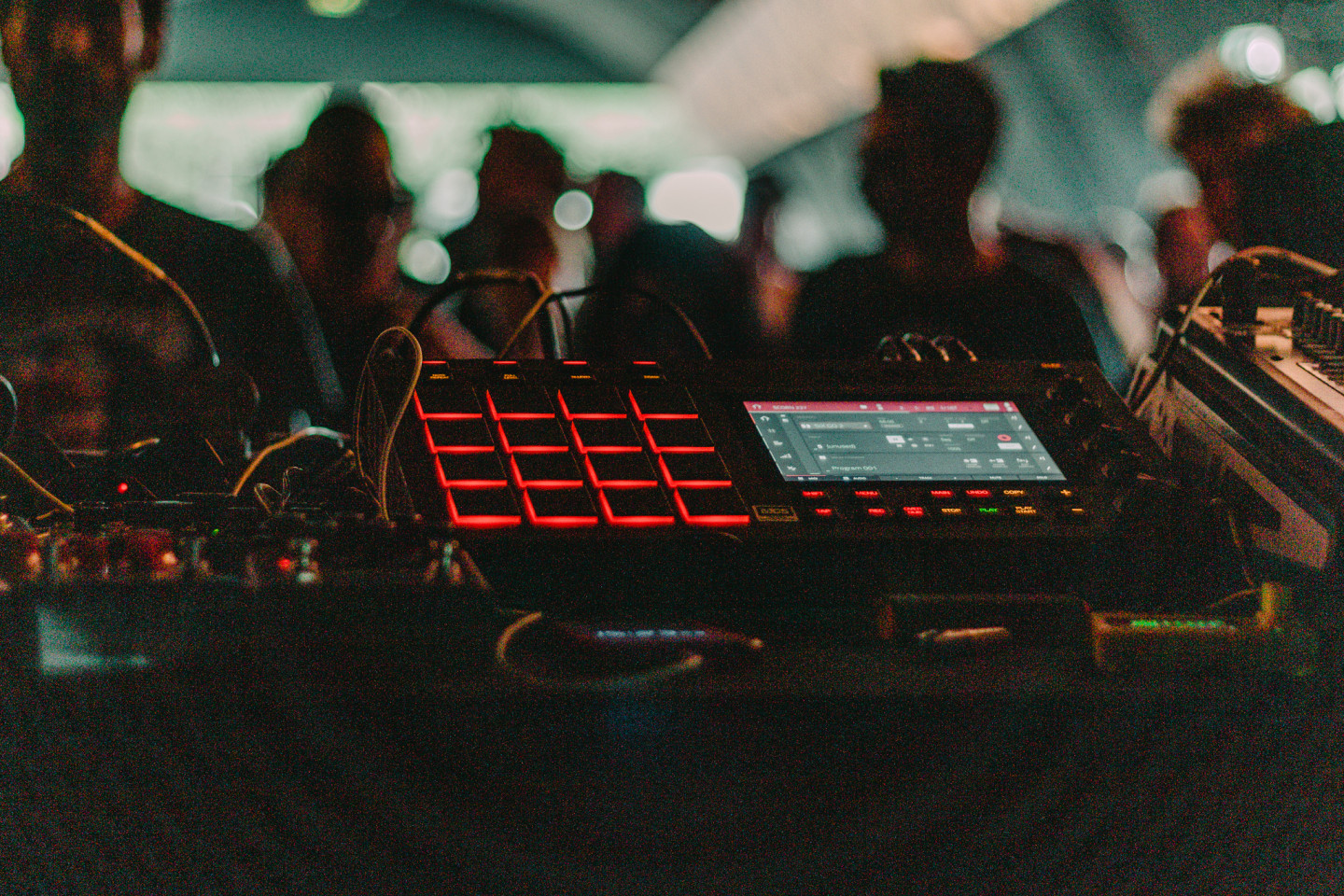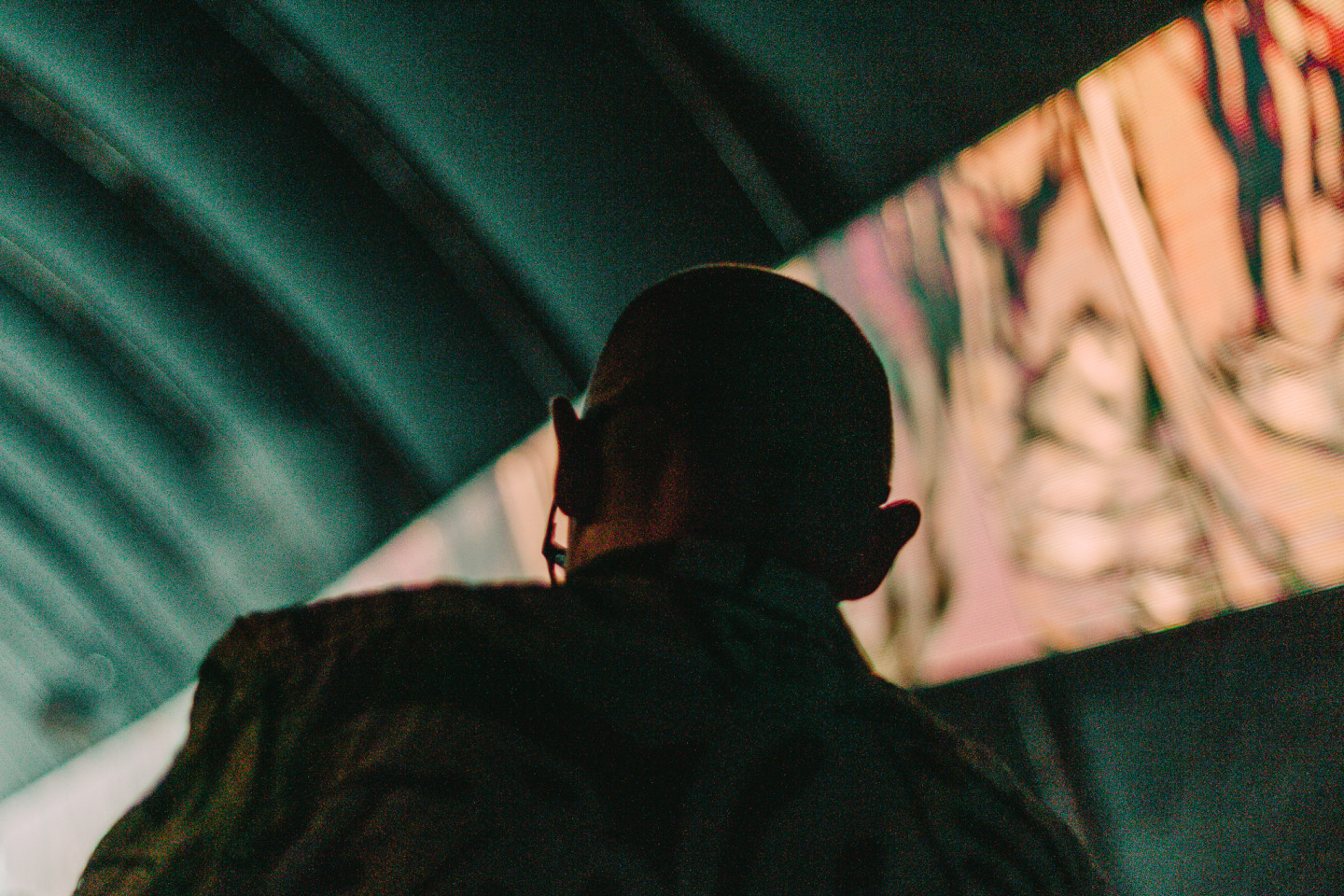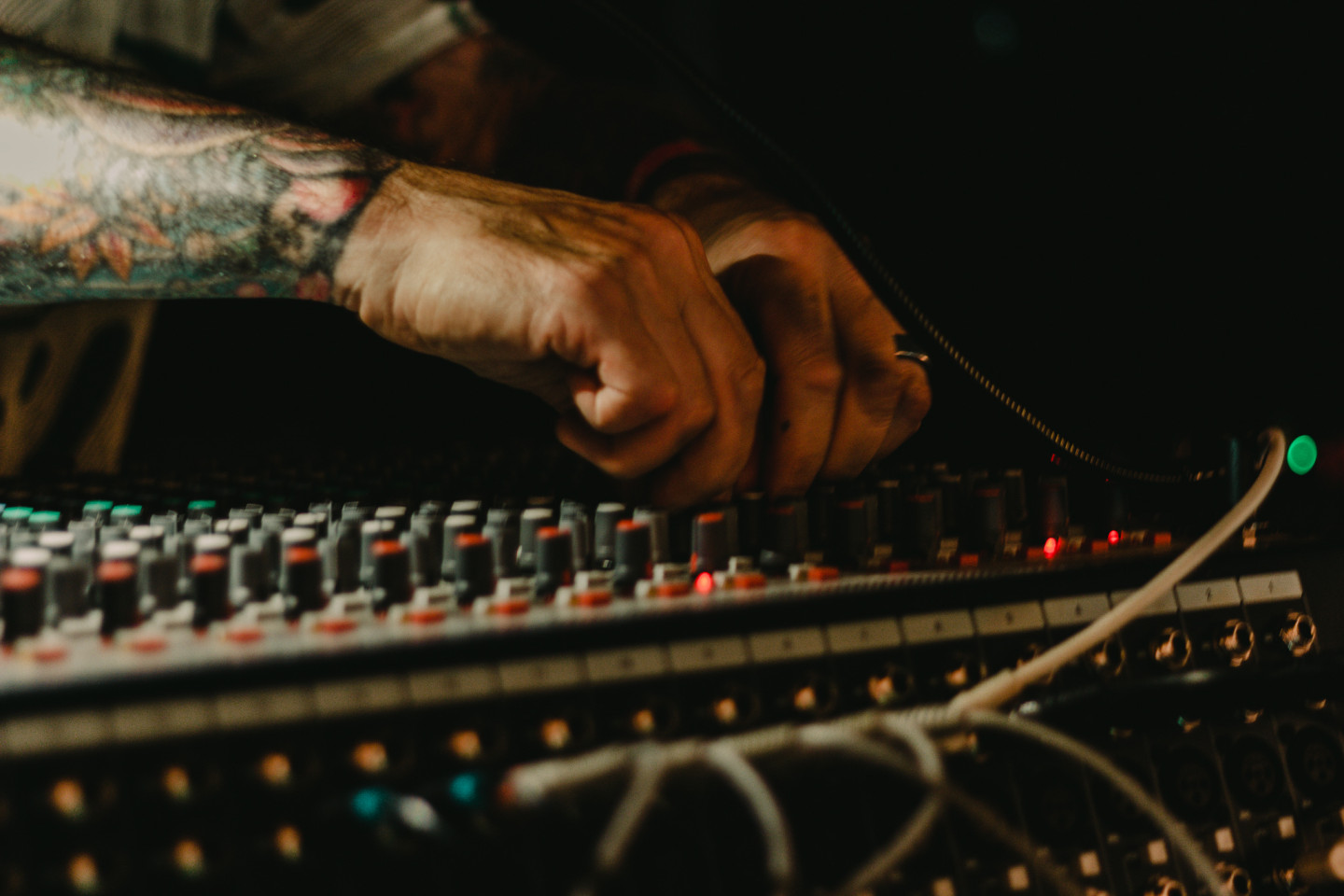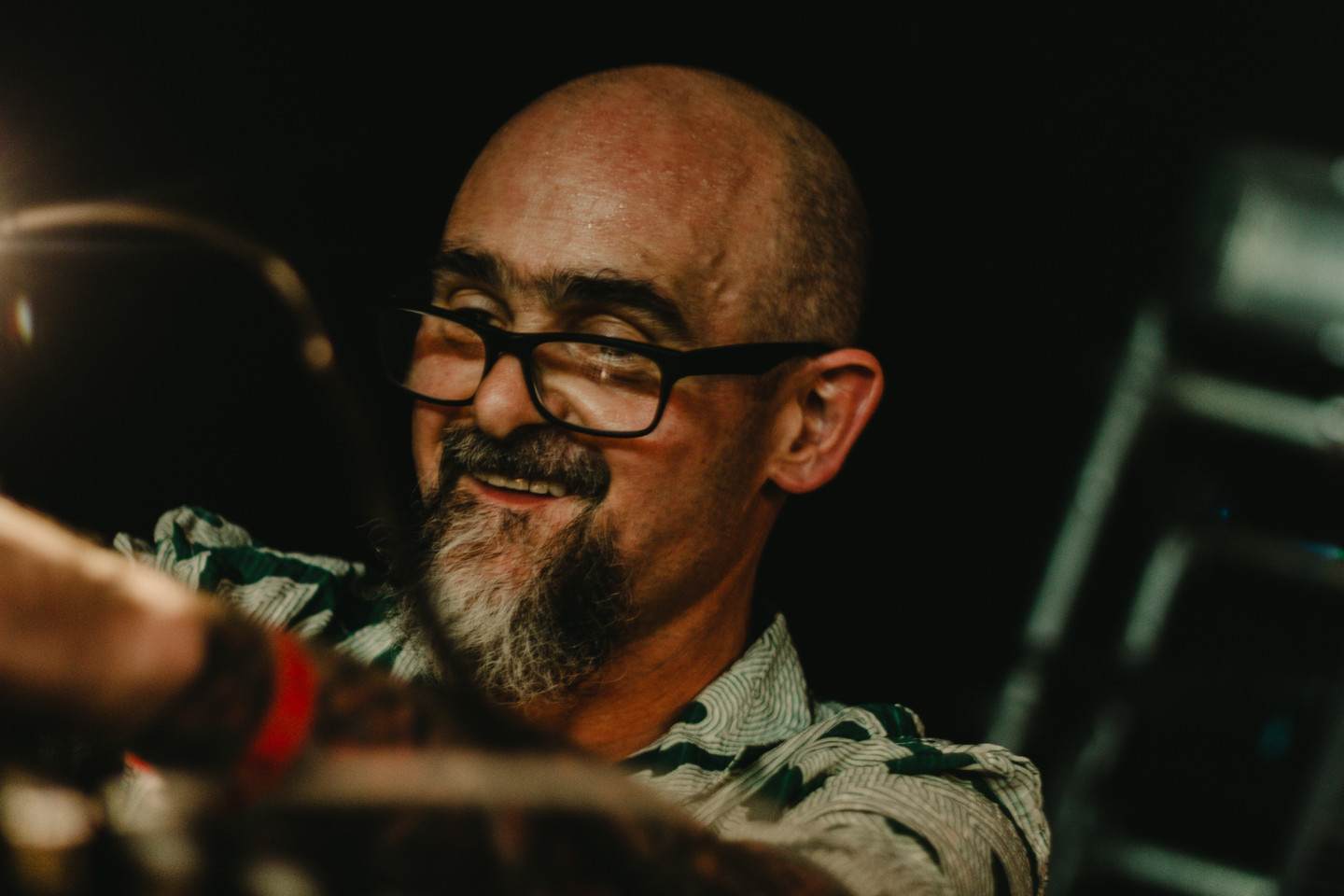 Friday 5 August - 16:55
Track ID
The sun is showing itself again and Josey Rebelle lays down the perfect track to go with it!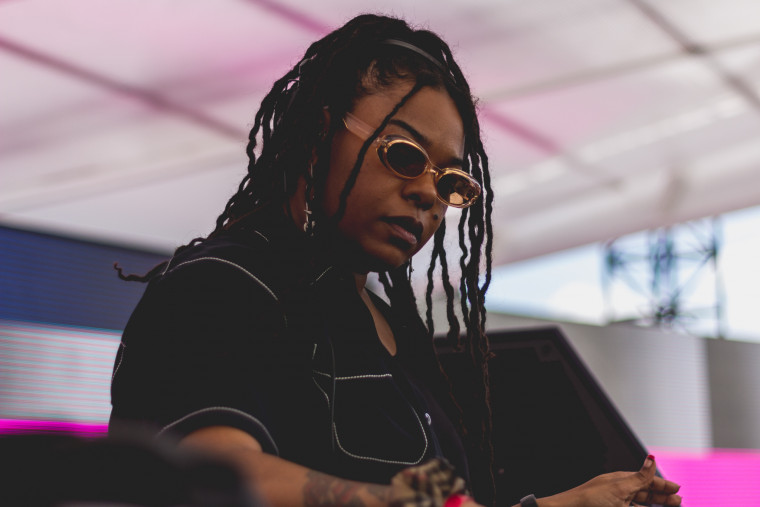 Friday 5 August - 16:45
Feature Basking in the Afterglow: 7 years of Boiler Room at Dekmantel Festival
Ahead of BR's final year at Dekmantel Festival, we reflect on its legacy with favourites past & future including CARISTA, Young Marco, Suze Ijó, mad miran, Mama Snake, Danny Daze, Mary Lake and Danilo Plessow.

Of the many hallmarks of Dekmantel Festival in the Amsterdam Bos, stage design is one of our proudest achievements. Whether it's the verdant paradise of the Greenhouse or the cavernous hangar of UFO II, we hope at least one of these stages is etched into the memory of those who pass through the festival. But if you've yet to attend or have spent the aftermath trying to relive the vibe, chances are it's a humble cylinder of corrugated metal that's remained in the mind's eye.

This year, after a partnership that's lasted since Dekmantel Festival's inception in 2013, we bid farewell to the Boiler Room, that island booth in a sea of ravers that has seen more than 100 DJs adorn the decks. Sets at the festival's BR stage have spring-boarded careers, shined new light on respected veterans and documented some of the festival's finest moments. As is befitting such an enduring partnership, Boiler Room departs with a bang this year, featuring sets from the likes of Eris Drew, SHERELLE, Josey Rebelle and upsammy, with back-to-back sets including Call Super and Objekt. Before we get there, we're looking back on some of the standout entries from over the years.

The full feature is available here and will be available after the festival through a to be announced platform. Keep an eye out for more information…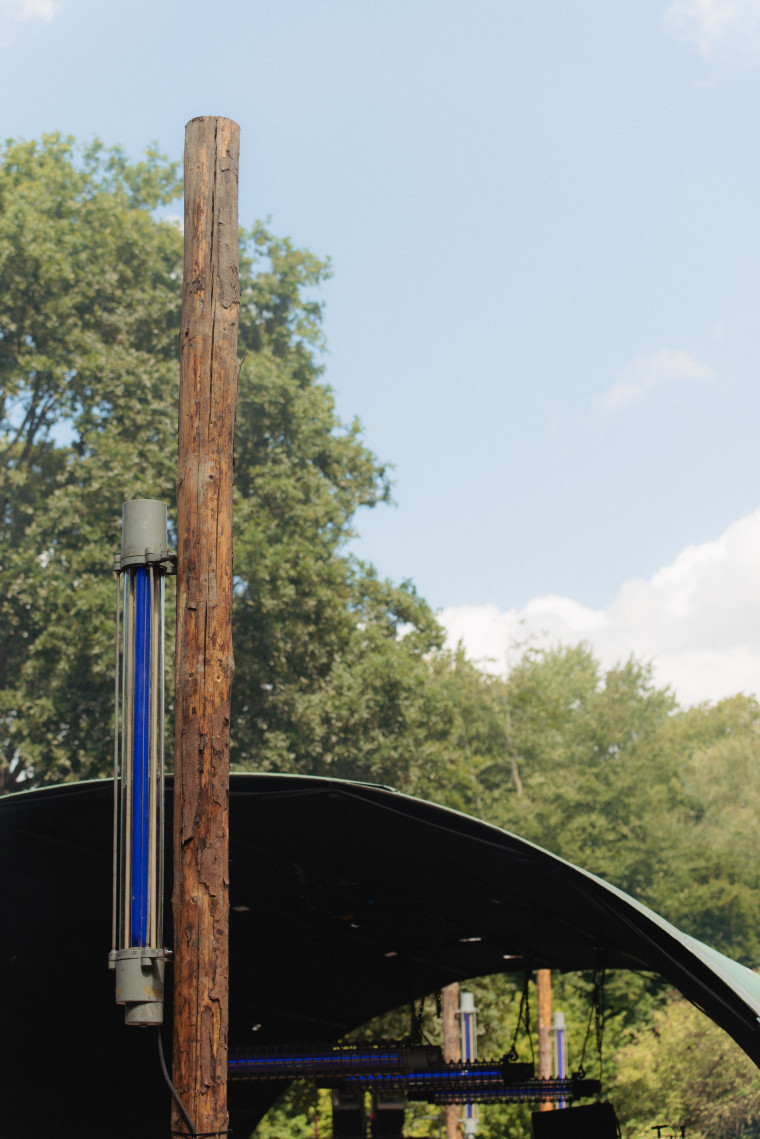 Friday 5 August - 16:25
Sexmatters
We've teamed up with Sexmatters to create a welcoming and safer environment at Dekmantel Festival. You'll find the social safety team on site all weekend - feel free to approach them at any time (the Sexmatters hub is marked on your festival maps). Before entering our festival grounds, please also take a moment to carefully check our social code of conduct.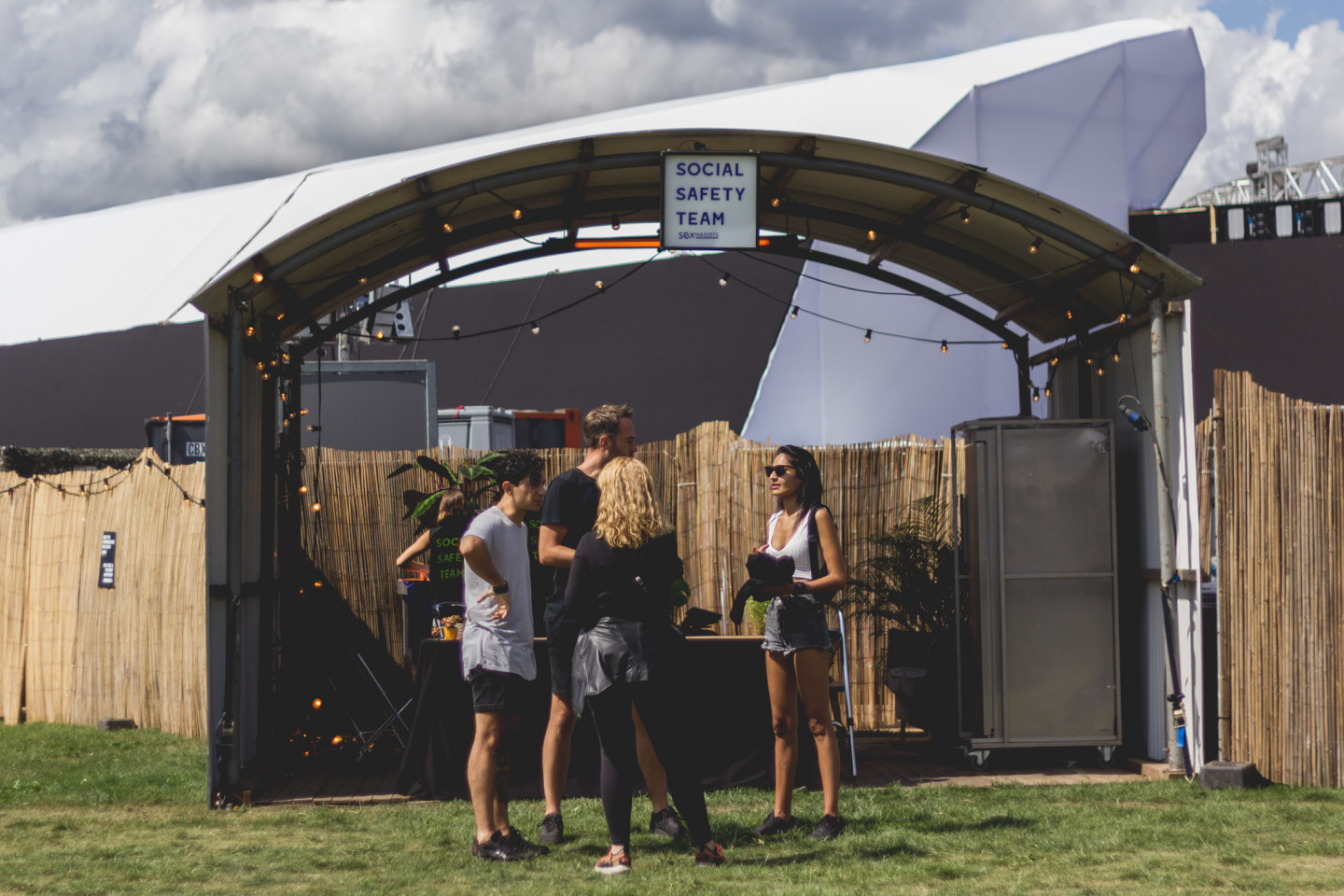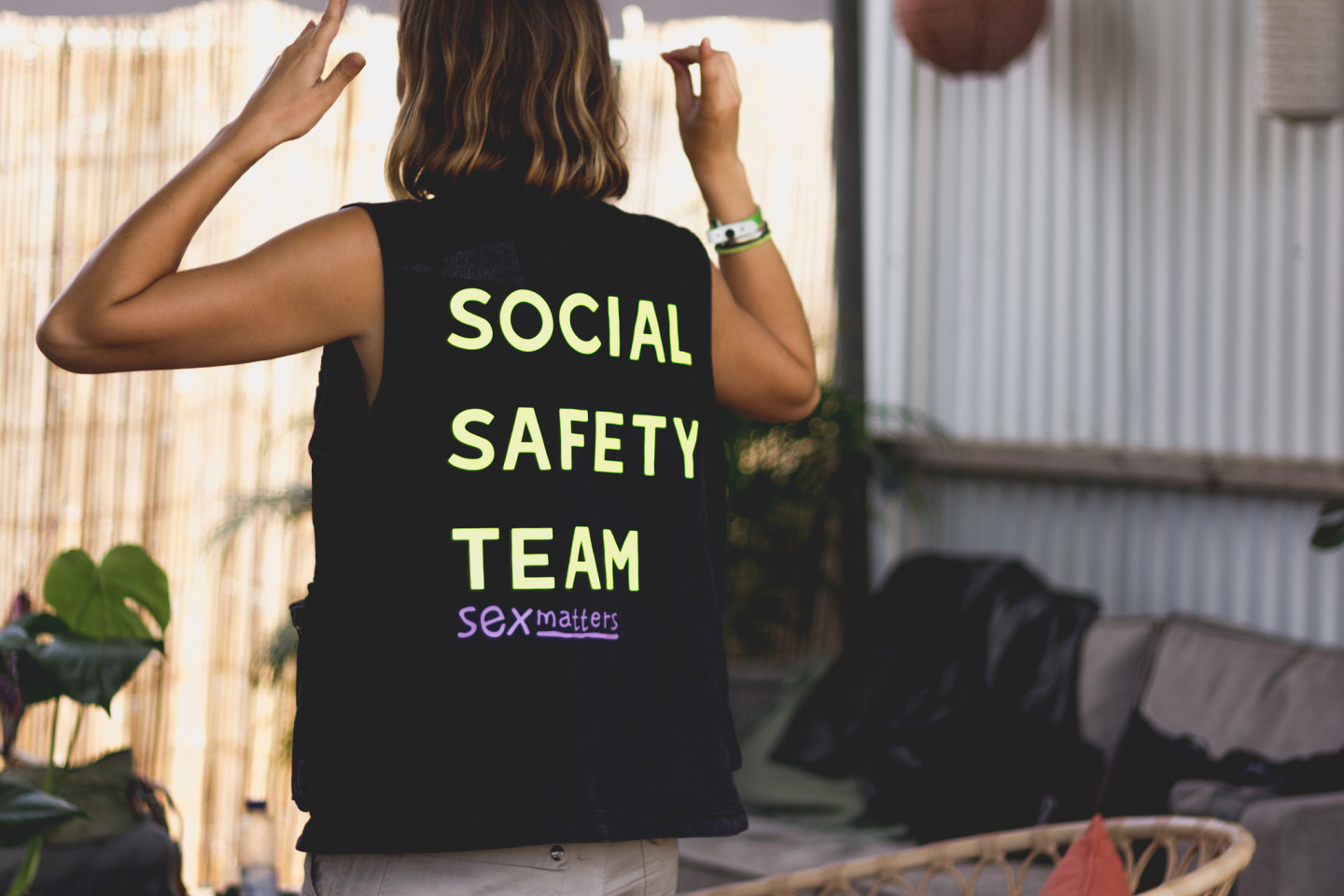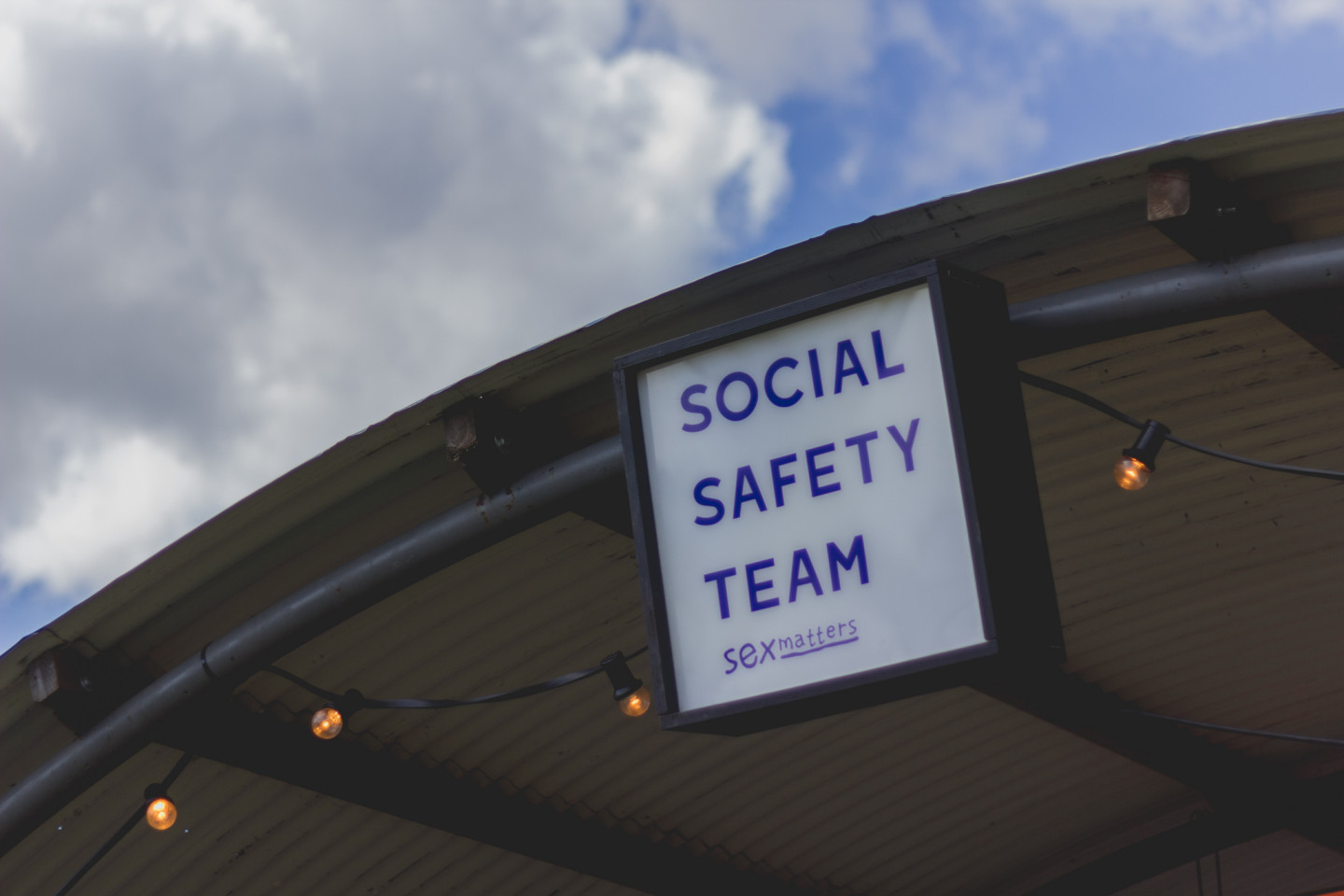 Friday 5 August - 16:15
Did somebody say dub?
DJ Mikey Dread & MC Ras Kayleb turned our Greenhouse into their own reggae & dub carnival. The power of Channel One Soundsystem never fails.
Friday 5 August - 15:25
Track ID
Big vibes at the Greenhouse with Channel One Soundsystem. We're grateful to be back!
Friday 5 August - 15:10
UFO 1 takes off
The honour of opening UFO I today goes to Nelly Dragon, a hypnotic talent whose inspiration is found in dark clubs and forest walks. Need we say more?
Friday 5 August - 14:55
Scorn initially started out as an industrial metal band
Encounter the jaw-clenching vibrations and impossibly low frequencies of Mick Harris. Since the 1980s, when he rose to fame as the drummer of the Napalm Death, he's been striking out powerful beats and walls of noise. Lurking behind this more acoustic approach, however, was a love of electronics – synthesisers, loops, samples and drum machines which allowed him to assemble evermore ominous soundscapes.

Formed in 1991 with vocalist and bassist Nicholas Bullen, also of Napalm Death, Scorn initially started out as an industrial metal band. But the duo quickly realised that they wanted to expand and began to incorporate elements of dub, hip-hop and drone. After Bullen left in 1995, Harris continued as a solo artist, while still performing as the ambient act Lull and under his DnB alias Quoit.

With a finger on the pulse of the latest advancements in production technology, as well as new developments in contemporary electronica, it's no surprise that Scorn has been heralded as one of the godfathers of dubstep. His 2007 album Stealth carries many of the genre's hallmarks including brooding sonic textures, warbling drops and haunting vocal refrains. Embracing the sound that he helped to spawn, Harris has gone on to notably influence other bass-driven styles including illbient and dark ambient.

Remixed by the likes of Autechre, Beat Meat Manifesto and Scanner, Scorn has releases with imprints such as L.I.E.S and Ohm Resistance – who put out his celebrated 2021 LP, The Only Place. Influenced by psychedelia, the record incorporates otherwordly ambiences and slow groove rhythms – a subsonic odyssey into the murk. What he's got planned for his live set is anyone's guess, but we can be sure it will feature lashings of dread.
Friday 5 August - 14:40
New stage: The Nest
We're honoured to unveil a new stage – a platform in which to take things up a notch and adventure out into uncharted territory. The Nest is Dekmantel Festival at its most intrepid – a place where you can expect to hear everything from jungle and dancehall to classic rave and Jersey club.
First up today is Giaderza. Part of the team behind Rotterdam's space MONO, Giaderza is obsessed with sub-scenes from places like Egypt, Jordan and Palestine, which he fluently fuses with Surinamese rhythms and dark-but-infectious electronics. Afterwards, DJ Haram will take over – her alias comes from the Arabic term for 'forbidden', which might give you an idea of what she's all about. The Philadelphia-based artist, DJ and producer throws down bouncing club sets accented by Middle Eastern dance music and DIY noise. Together with the poet, rapper and activist Moor Mother, she is 700 Bliss – if you haven't dived in already, their album on Hyperdub is set to be of the best records of 2022. Abrasive and confrontational, Nothing to Declare melds Haram's East Coast influences with Moor Mother's shape-shifting wordplay. A true work of art.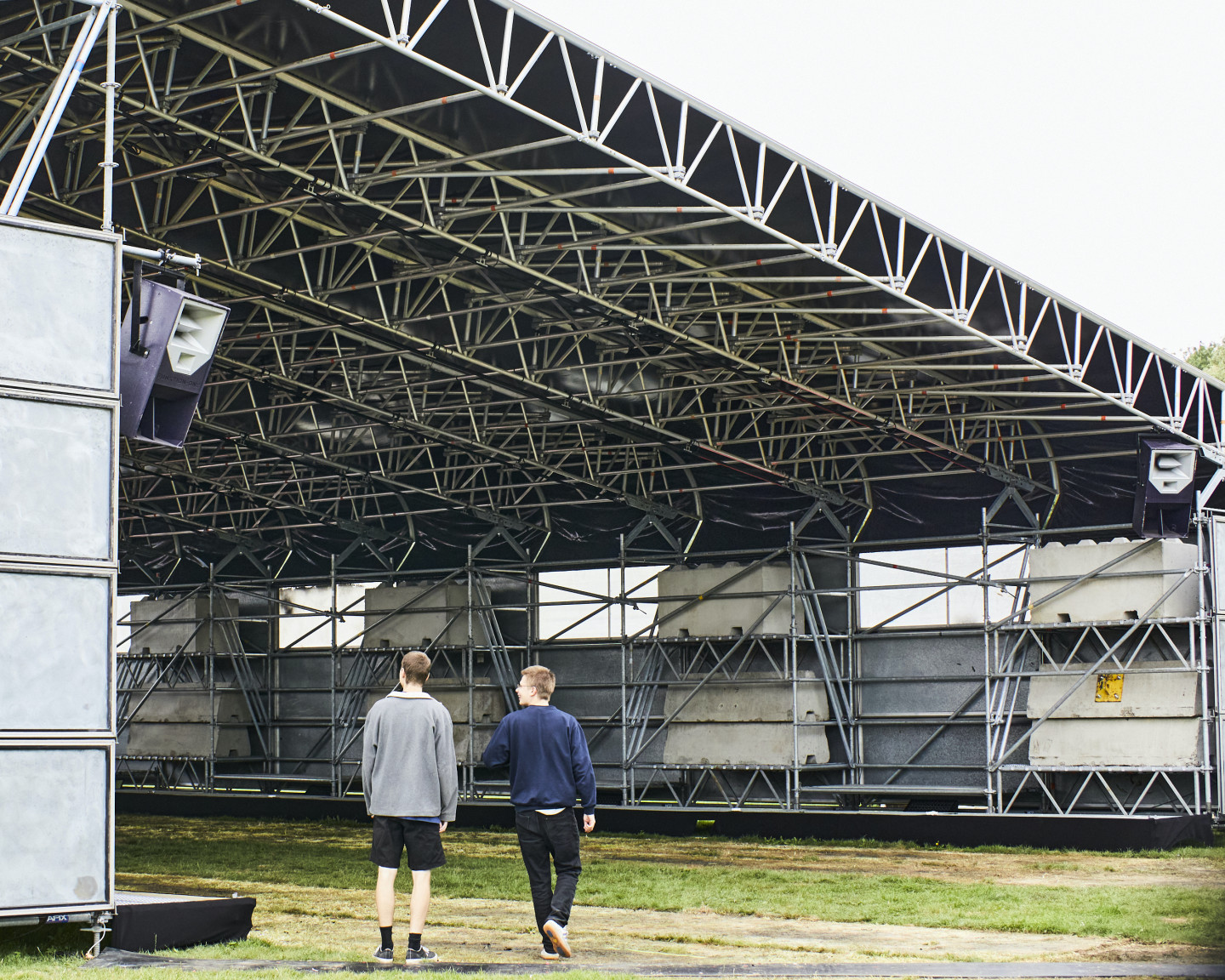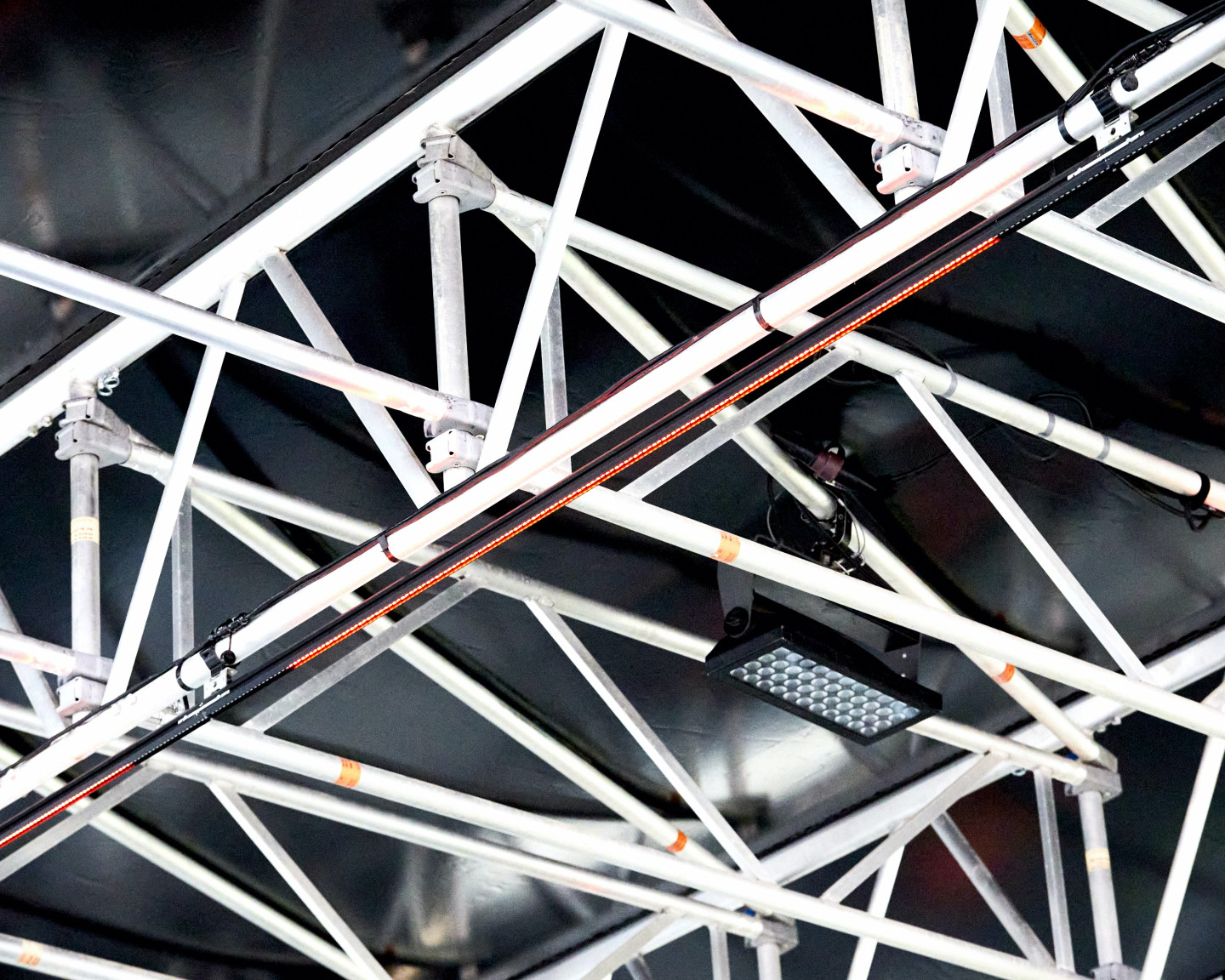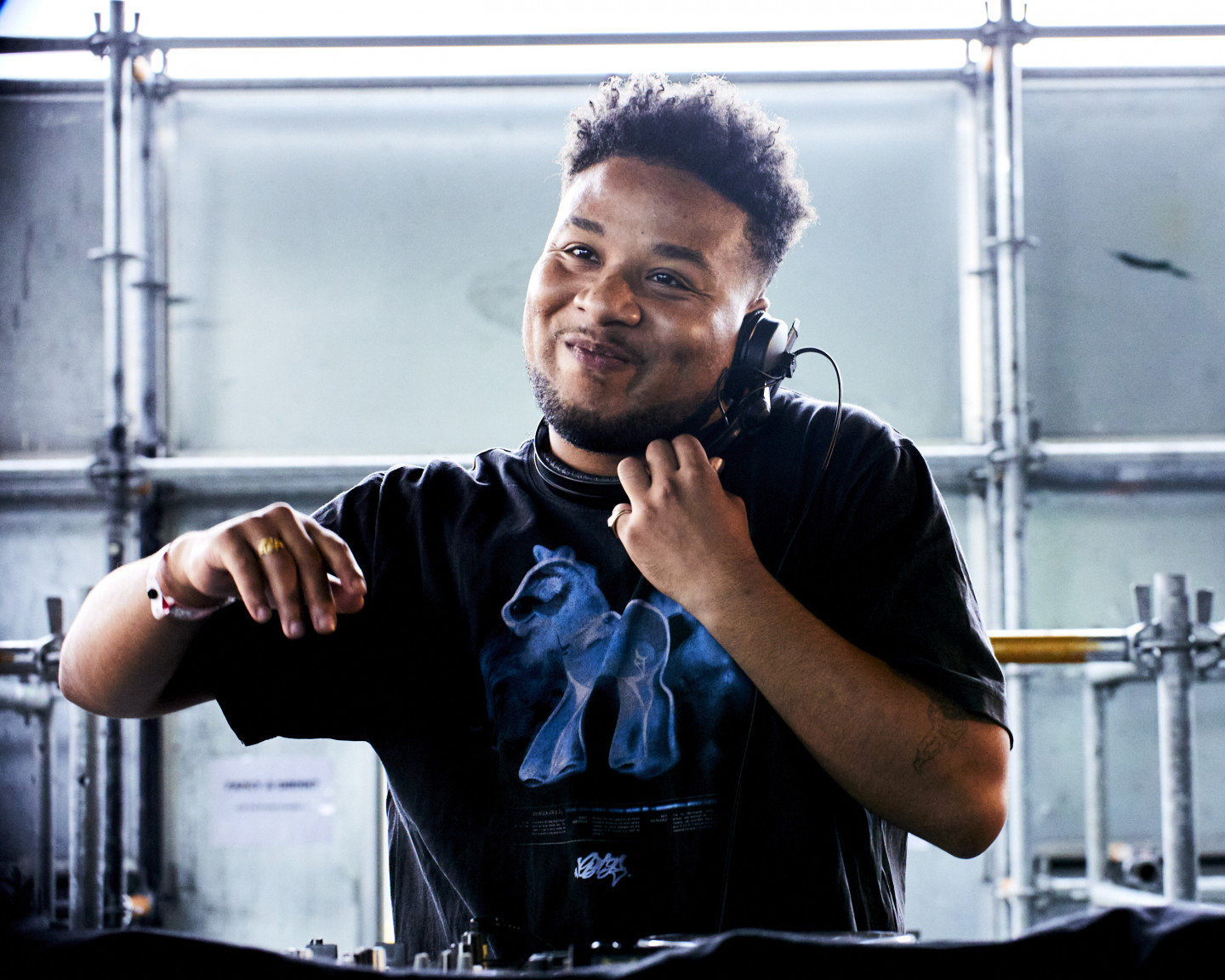 Friday 5 August - 14:26
DJ Leoni is hypnotizing the UFO II
Amsterdam local DJ Leoni is filling UFO II with some trippy beats. We can't wait for what's to come!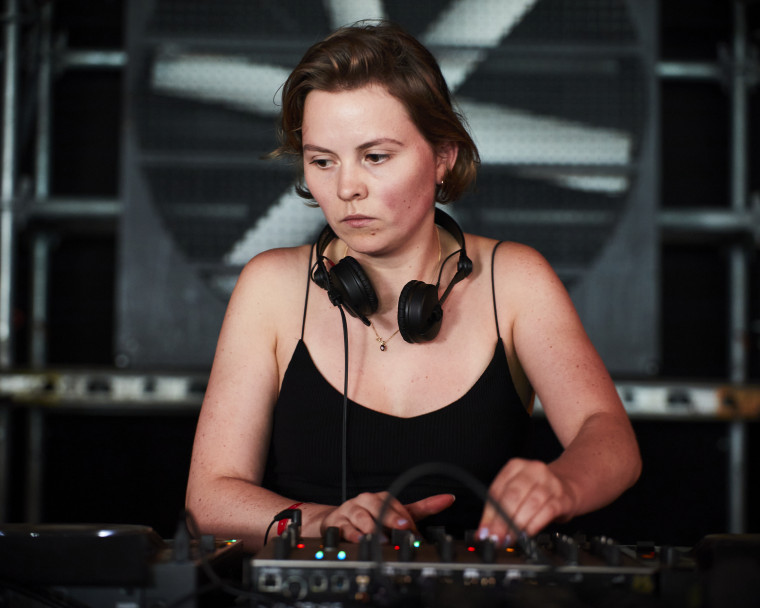 Friday 5 August - 13:30
Doors open!
Our first guests have just set foot on the festival grounds of Dekmantel Festival - now all we're waiting for is to see you dance. Let the music play!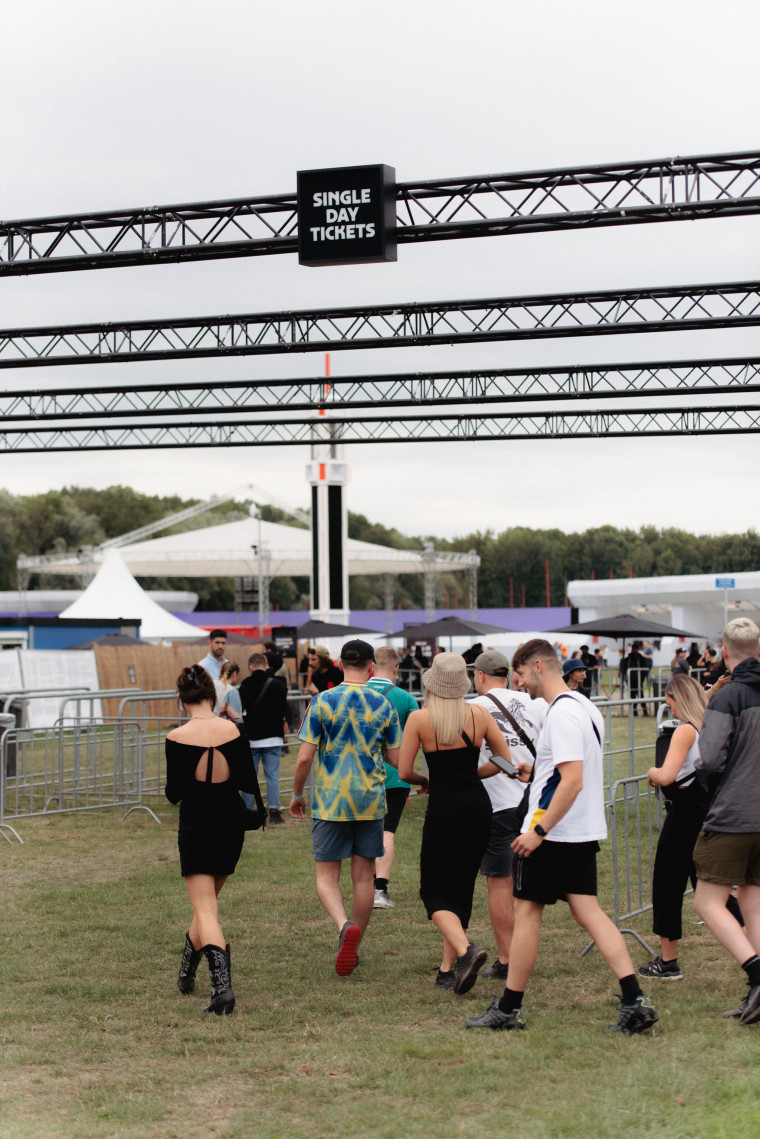 Friday 5 August - 12:45
In the long run: a breakdown of our stage designs
After a long break, we're finally reuniting for Dekmantel Festival 2022 during our Aan het IJ programme and in our beloved Amsterdamse Bos. Designing the festival grounds goes beyond putting in place necessary infrastructure that considers the safety and enjoyment of our crowds simultaneously – this work conveys the visual expression of electronic music.

Our distinct approach to lighting and spatial scenography designs has been supporting our broad musical programmes over the past few years: creating a multi-sensory atmosphere, mood and visual aesthetic that seamlessly integrates the surroundings, artists and sounds of Dekmantel Festival.

Creating narratives surrounding musical performances
For Bob Roijen, our long-time light and production designer, the visual identity and experience of our crowds have always been high priorities, alongside a natural growing process. "The lighting and spatial scenography at Dekmantel Festival are one of a kind in their fundamental approach. Not only do we value this enormously, meaning we're always seeking improvements, but it's also the culmination of a long process of carving out strong identities, recognizable through their unique characteristics. One distinctive aspect here is the creation of contrasts across the different areas. A contrast that fits the environment, the capacity, but above all: the musical program – in so doing establishing an overall dynamic and cohesive experience," he explains.

The full feature is available here and will be available after the festival through a to be announced platform. Keep an eye out for more information…
Friday 5 August - 12:30
We're ready
It still feels like we're dreaming but – three long years later – we're back at the Amsterdamse Bos! Our festival site will officially open at 1PM, we hope you're just as ready.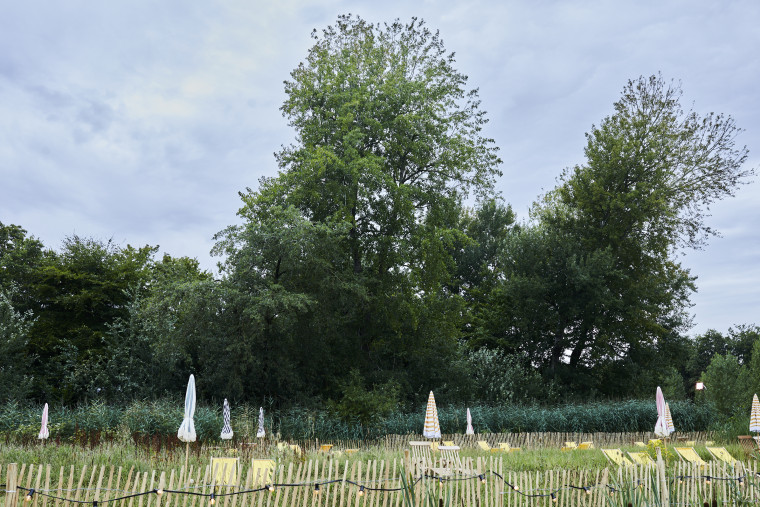 Friday 5 August - 10:00
The gates to Dekmantel Festival are swinging open
Today, the gates to Dekmantel Festival's Amsterdam Bos stomping ground are swinging open. With all of the weekend tickets sold out and 2 years since the last instalment of the festival, it's sure to be one of the most memorable editions yet.

Josey Rebelle is launching off the Main Stage with plenty of fanfare. If there's one word that sums up her impeccable taste it's surely "timeless". The Londoner has infinite knowledge of the soul, R&B, disco, house and techno canon. Winner of the BBC's prestigious Essential Mix of the Year, her sets are like sonic archives of black dance music that transcend both era and genre. On UFO II, encounter walls of dread-inducing noise from one of the godfathers of dubstep. Scorn's Mick Harris is the former drummer of the metal band Napalm Death. Having honed his skills as a darkly potent percussionist, since the '90s, Harris has pursued electronica, crafting formidable gothic soundscapes.

A familiar face at Dekmantel, just like Berlin, techno would not be the same without Marcel Dettmann. The Berghain resident is serving up two shows at Dekmantel Festival this year, a DJ set and a live act. At the UFO I stage at 8:15PM, for the live rendition, prepare to be immersed in the new wave, post-punk-tinged side of Dettmann's industrial sound. Matrixxman's output has been featured on various, trailblazing labels, including Dekmantel's own imprint. Stick around to find out how he injects intensely machinic music with a healthy dose of groove.

Animistic Beliefs blew us out of the water back in 2018 with their 8-track debut album Mindset:Reset on the inimitable SolarOneMusic. Since then, the electro experimentalists have continued to set the standard for daring electronic music that has a foot in the past while predicting glimmers of the postman future. On the record, watch out for 'Eye for AI' – surely one of the best tracks of the decade – which thrums with cybernetic energy.

Then, on the Selectors stage, Young Marco is the nightcap we all need. A stalwart of the Amsterdam scene, Marco's sonic proclivities have run far and wide. After exploring almost every conceivable genre of club music under the sun, his own iconic blend of psychedelic, trance-infused house and techno took shape. Released from the constraints of a single style or tempo, his sets veer towards the unexpected, powered by intoxicating, dance-ready beats. At the core of his approach, is a steadfast philosophy: to always break the rules.