Welcome to Dekmantel Festival 2022's liveblog! A chance for you to keep track of what's happening throughout Dekmantel Festival aan 't IJ and our programme in the Amsterdamse Bos, with photos, videos, background info and live updates. For more practical information and timetables, check out the Dekmantel app, our program page or the Dekmantel Festival website. For any assistance, email us at [email protected]. For now, stay tuned!

From 3PM onwards, you'll be able to dance along the Boiler Room stage with the video in the right bottom corner or Boiler Room's YouTube channel.
Join our Discord server to chat and share your experiences this weekend. Get locked in!
Sunday 7 August - 00:00
Thank You!
Another big day asks for an even bigger 'Thank You'. Before the final episode of Dekmantel Festival 2022 commences, here's a well-deserved shout-out to every single person who contributed to this unbelievable Saturday. See you tomorrow, good night!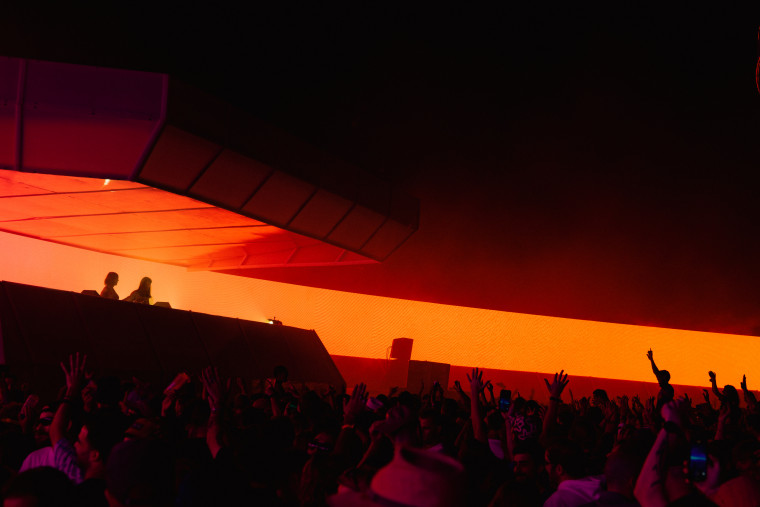 Saturday 6 August - 23:59
This is why we do it.
Channelling energy how only Octo Octa and Eris Drew can channel energy, our mainstage closing rarely felt as powerful as it did tonight. From the booth to the beautiful crowd and back - this is, full circle, why we do it.
Saturday 6 August - 23:40
Connecting with your crowd
There's something magical about the different ways DJs interact with their crowd. Today we've captured some of these magical moments in a series of blissful pictures. Take a look and feel good!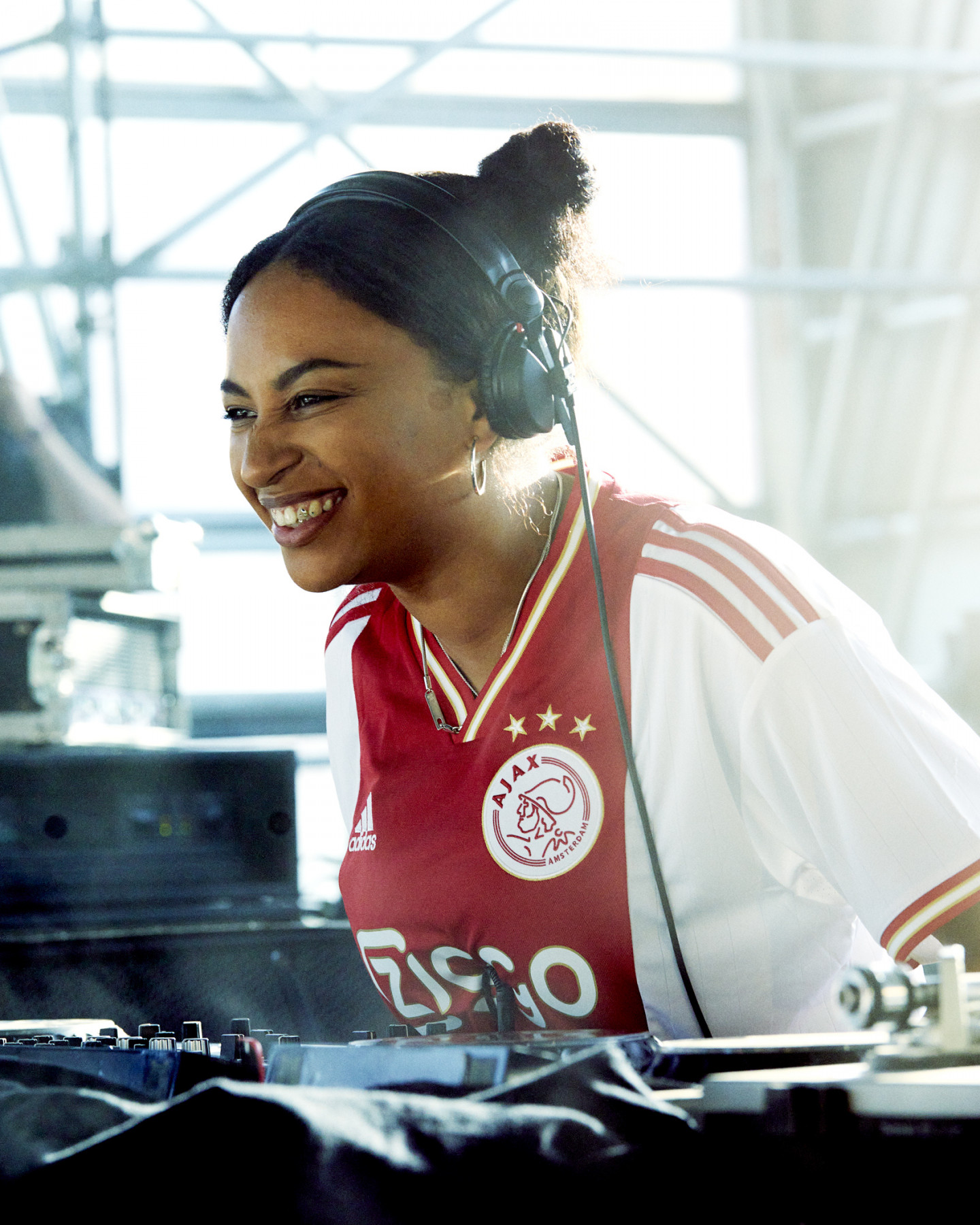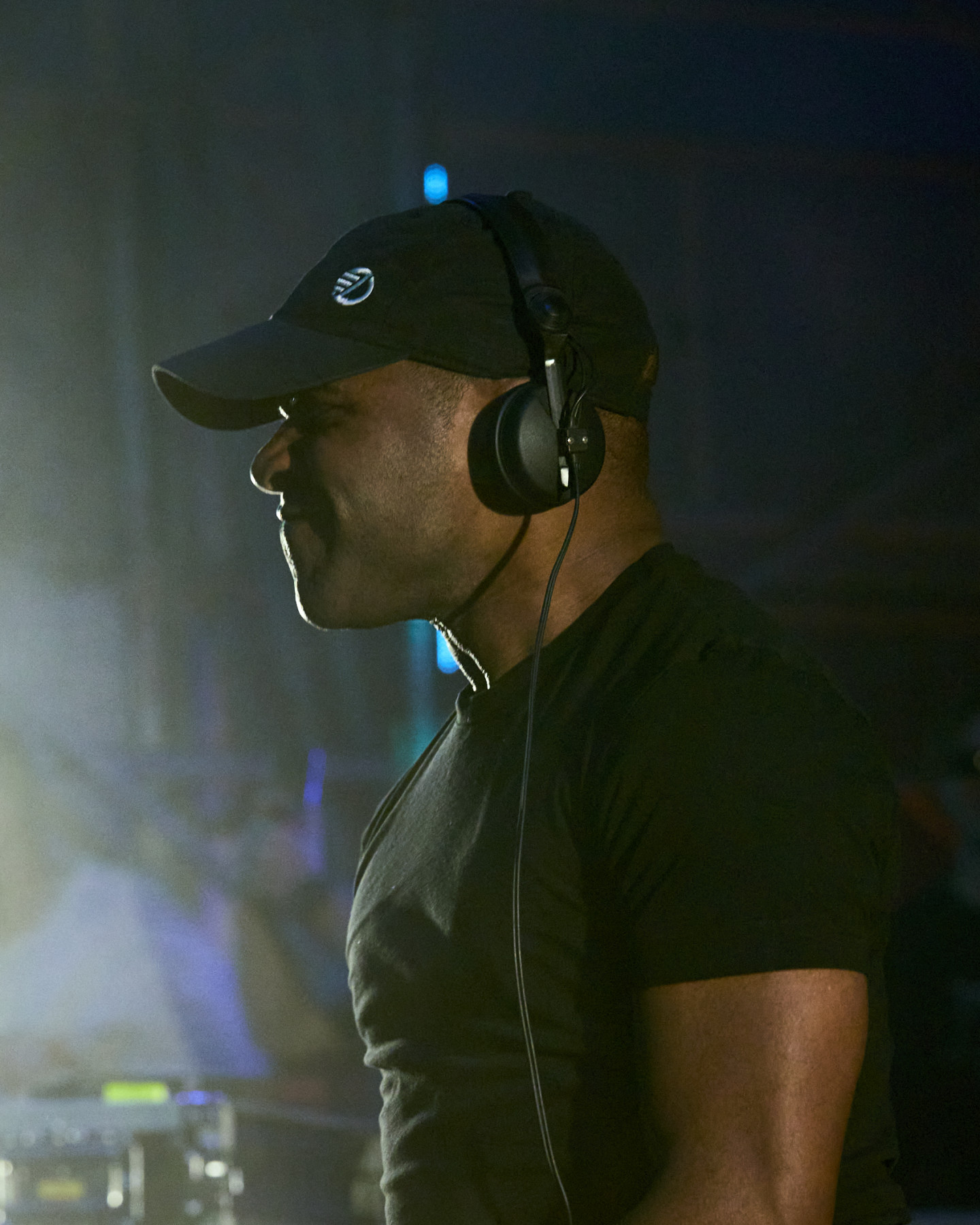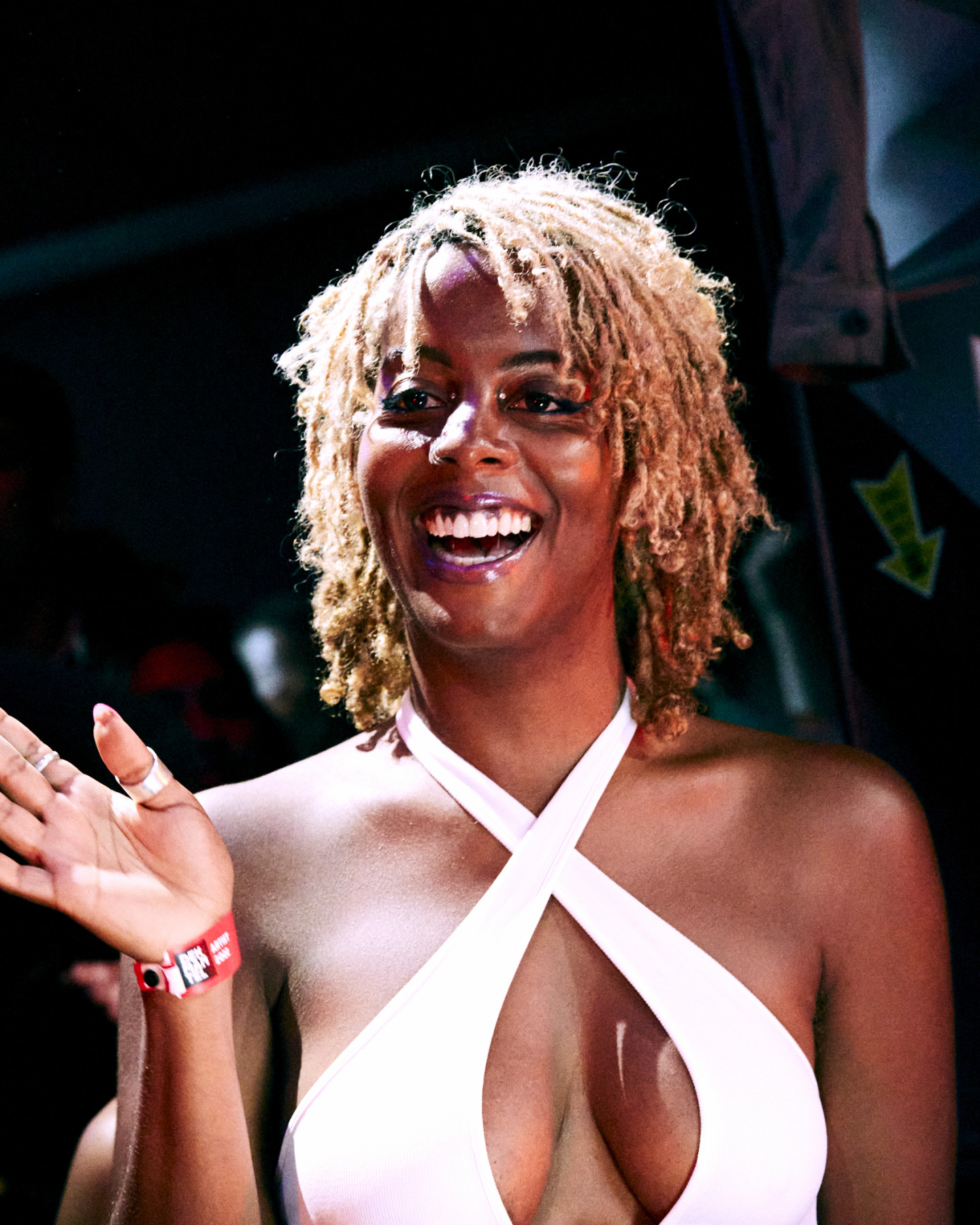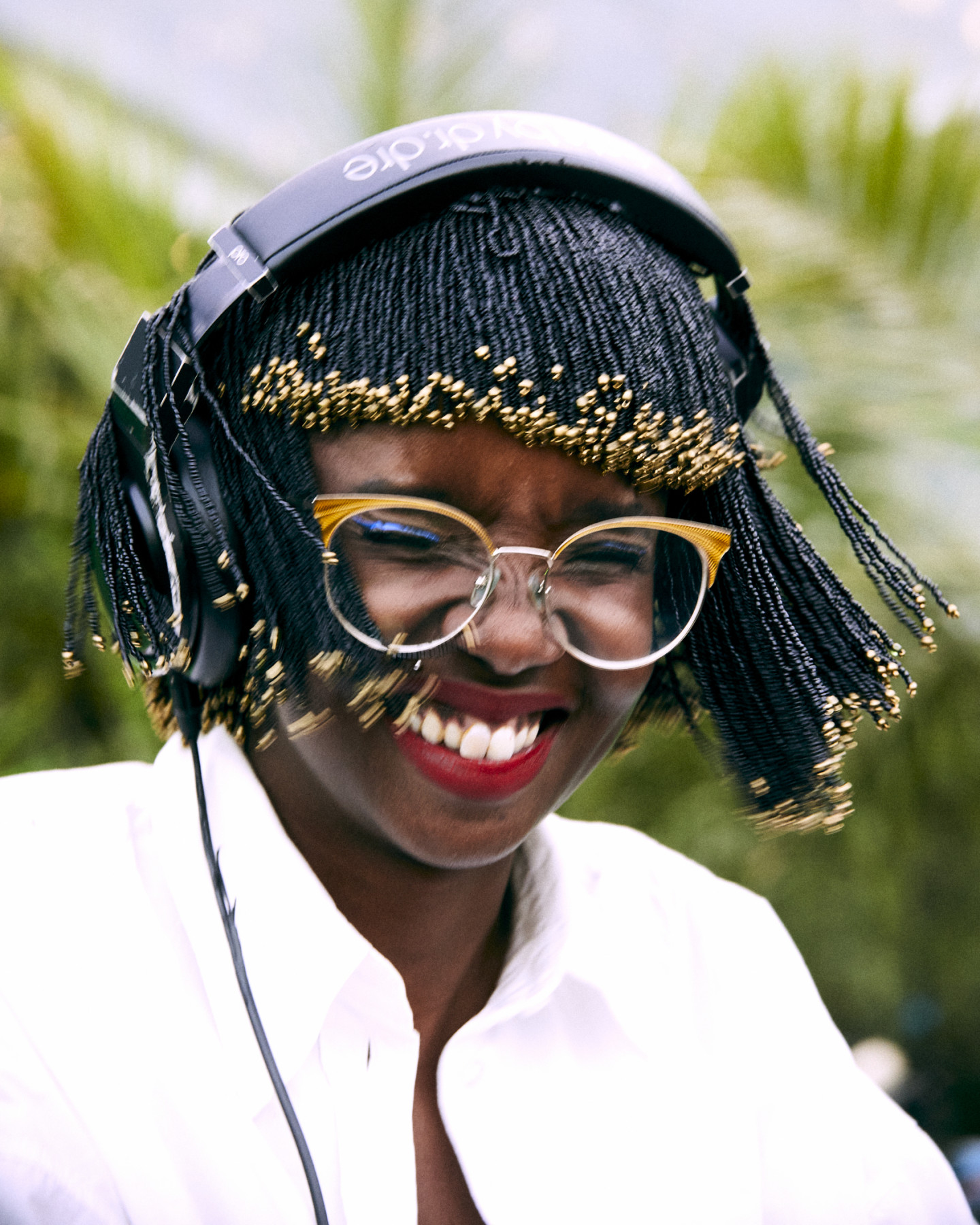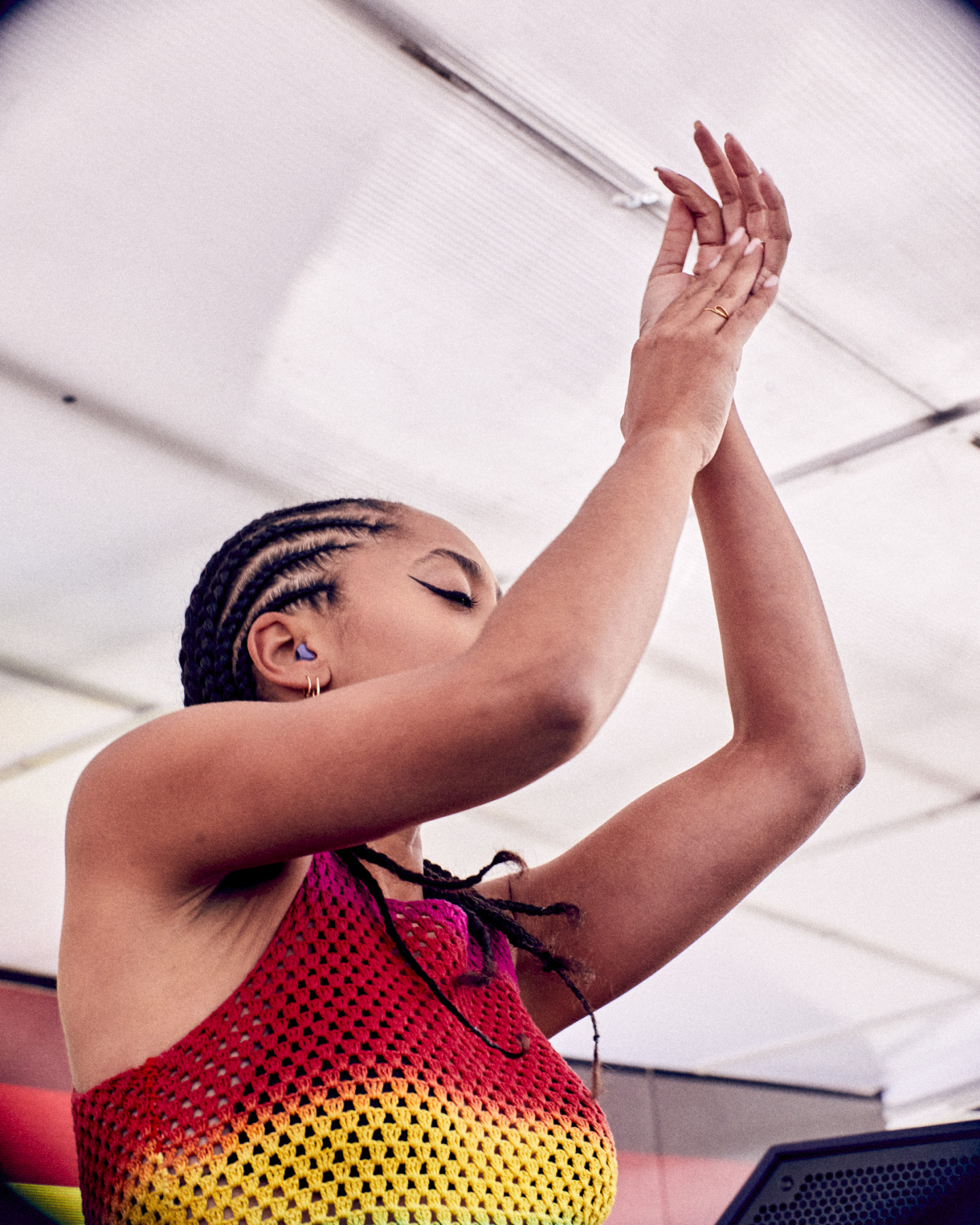 Saturday 6 August - 23:30
Under a spell
If only we could stay under the Call Super spell forever… Back for another Dekmantel triumph, the artist tops off a special Saturday at the Greenhouse.
Saturday 6 August - 22:45
Octo Octa & Eris Drew
Last Thursday night, Eris Drew brought something truly special to Dekmantel aan 't IJ. Taking over the stage of Parallel, together with visual artist Jeisson Drenth, the rave matriarch performed live tracks from her debut record 'Quivering in Time' – as well as a new song for her dad, present in the audience – for the very first time. While the crowd moved in adoration, hearts were mended by the live renditions of Drew's poignant work.

Fast forward two days, and we're seeing Drew at work again, now with her revered life and B2B partner Octo Octa. And though these two are no strangers to Dekmantel Festival – in 2019, they already led our mainstage to collective euphoria – tonight it's closing time, and the excitement for their joint set runs higher than ever.

Both Eris Drew and Octo Octa (aka Maya Bouldry-Morrison) have a deep-rooted history in electronic music and rave culture. Whereas Eris started DJing in 1994 at the age of 18, and has been sharing the magic of the 'Motherbeat' ever since, Octo Octa has over 10 years of production experience on her name, including multiple critically acclaimed solo albums and EPs. In 2019, Octo Octa and Eris Drew launched their record label, T4T LUV NRG. Releasing "alchemical objects for use in DJing, dancing, kissing and crying" the label was founded on the partners' love of DJ culture, nature, magic and each other.

To rehash the biographies and/or discographies of Eris Drew and Octo Octa would require at least an essay, perhaps a book, and somehow doesn't feel necessary either. What makes a throbbing set by this loving duo so special is its real-life urgency and shamanistic nature: connecting the experience of a moment in music to much, much bigger things.
Saturday 6 August - 22:40
A festival essential.
Our Selectors area just had the pleasure of experiencing Yu Su, the Canadian DJ/composer who paints sunny soundscapes with splashes of dub, house and leftfield electronics. A festival essential.
Saturday 6 August - 22:30
It's good to be back
How we've missed these sights, these sounds, these tireless dancers... Mainstage moments and first memories from Dekmantel Festival 2022, captured by Tim Buiting and Francoise Bolechowski.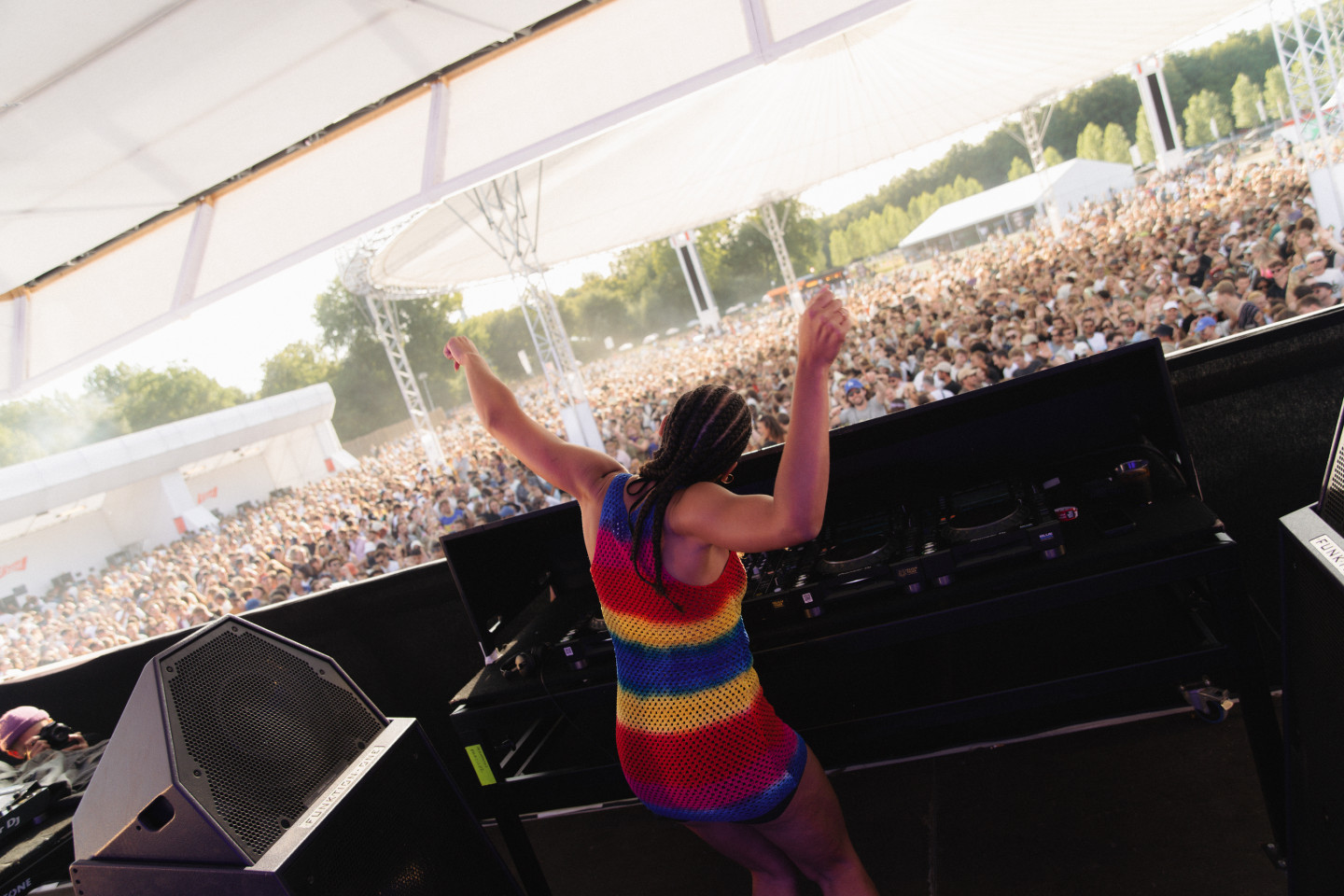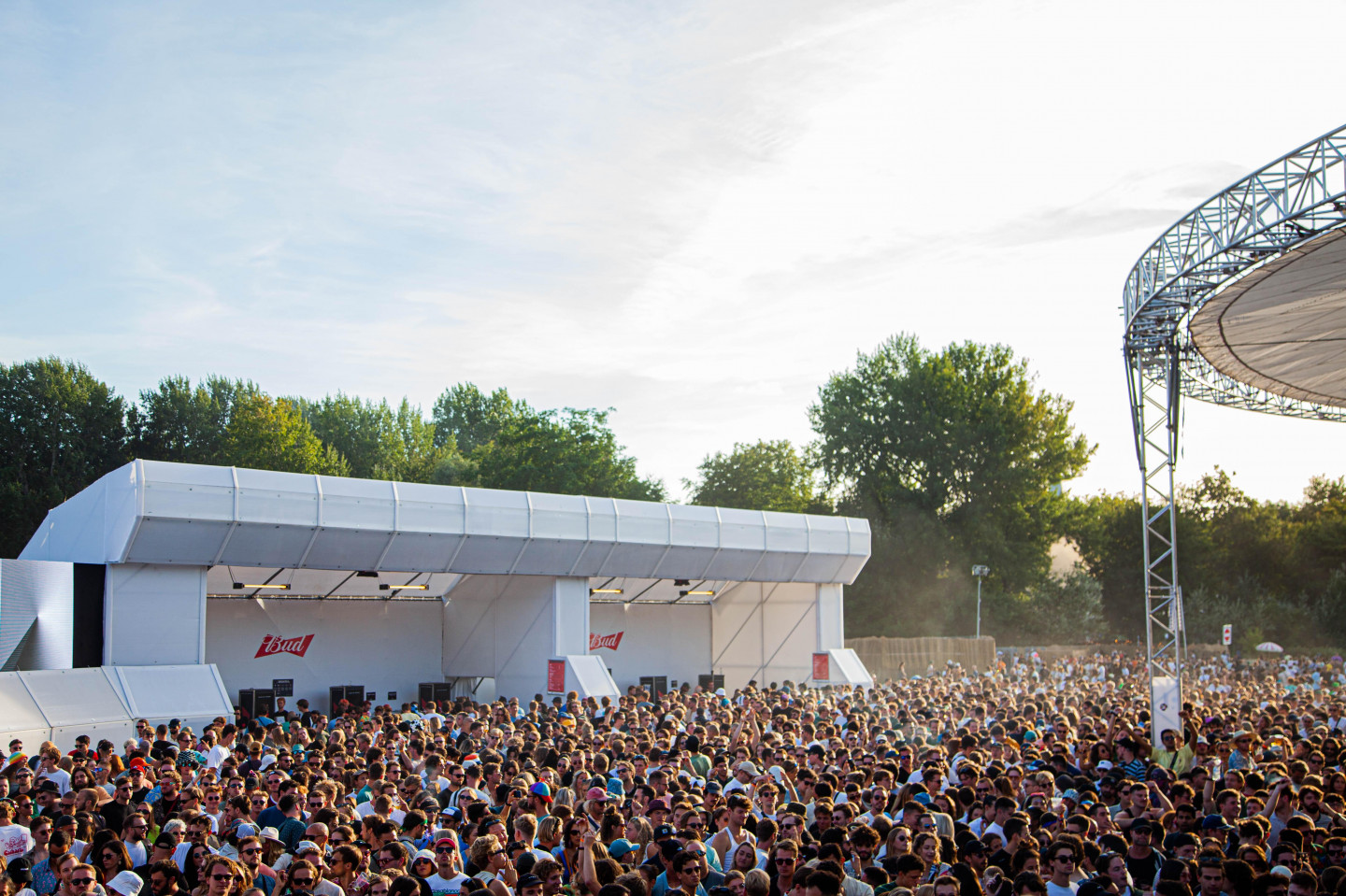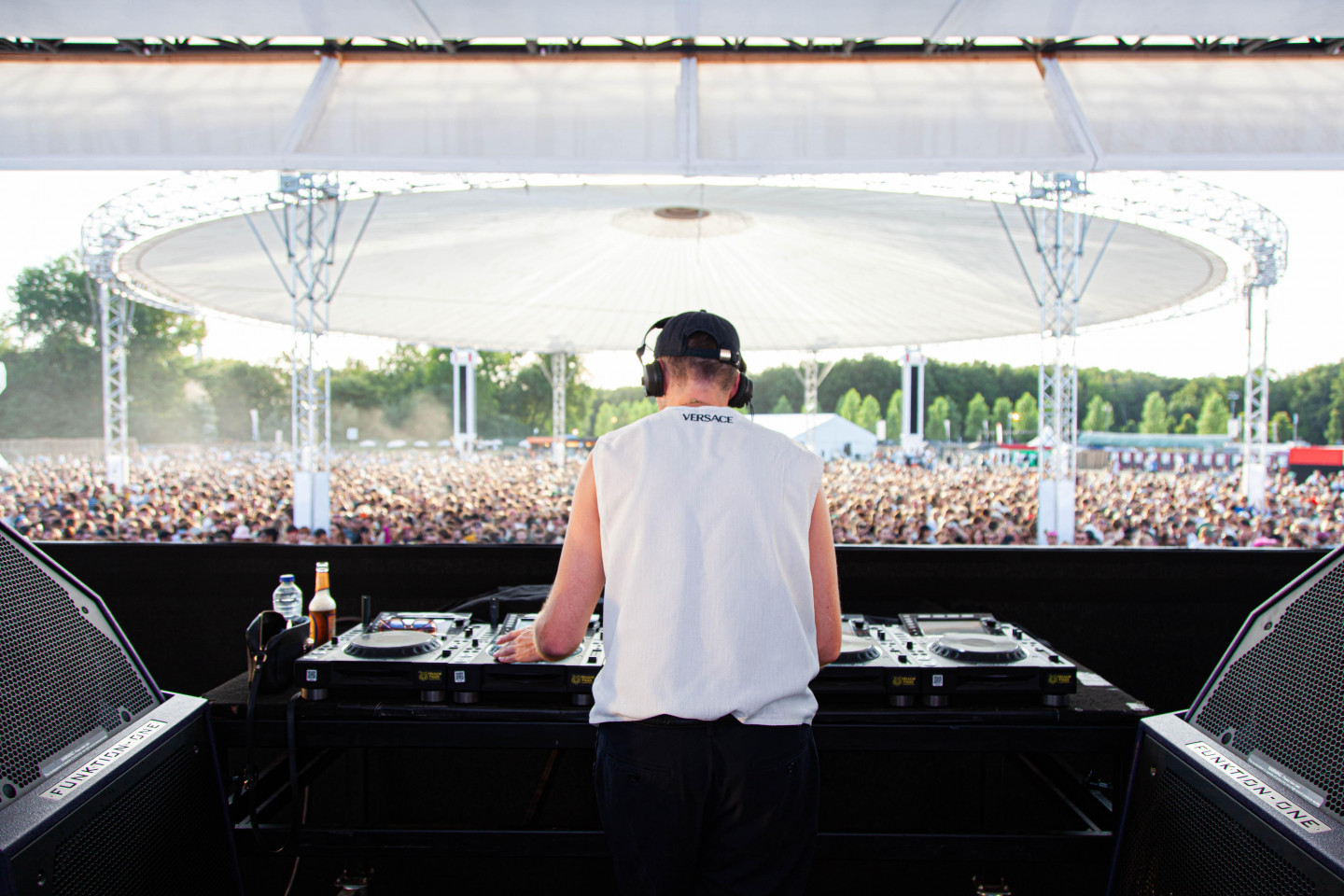 Saturday 6 August - 22:20
There's a connection...
Cinnaman and Dekmantel Festival have always been a magical match, but today's set might just be the cherry on top. A moment at our new Connects stage with Bud.
Saturday 6 August - 22:15
Track ID
Bright lights with acid tinged tribal and a bouncing duo that is Octo Octa & Eris Drew. The Mainstage is on another level!
Saturday 6 August - 22:00
Welcome back to Amsterdam, Berlin techno
Aside from being one of the most celebrated DJs of our time, Marcel Detmann lays down a live set with the same astonishing ease. Dekmantel Festival 2022 just welcomed back the Berlin techno honcho at UFO I.
Saturday 6 August - 21:45
Interview Nihiloxica
Ahead of their performance on Friday evening, Nihiloxica sat down with us for a call. Insurging in recent years through contemporary frontrunners Nyege Nyege via club nights and their self-titled release, the group merges brooding techno with the Bugandan drumming tradition of Uganda. In 2020, they released the album Kaloli on the legendary and influential Crammed Discs – so we are most curious what is ahead. As new material from them is destined to arise some time next year, we can witness their vital concoctions, both old and new, in full effect live at Dekmantel Festival. Yet, there will always be an element of surprise.

''...everything you hear, if you listen to us play out, you will recognize stuff, but it comes out differently every time – I change a lot of stuff live and I explore a little bit. And the way that the drums come across as well. It's never going to be a note to note repeat of the performance'', Pete says. ''So if something's going nicely, we'll extend the section longer. Or we have some sections which will always be different. I think if you saw us two times, it wouldn't be the same show.''

The full interview will be available after the festival through a to be announced platform. Keep an eye out for more information…
Saturday 6 August - 21:30
You're up for a treat
Our brand new areas deserve a moment of appreciation. Don't forget to stop by The Nest (in collaboration with Bud) and Connects - two fresh platforms for musical exchange and adventure.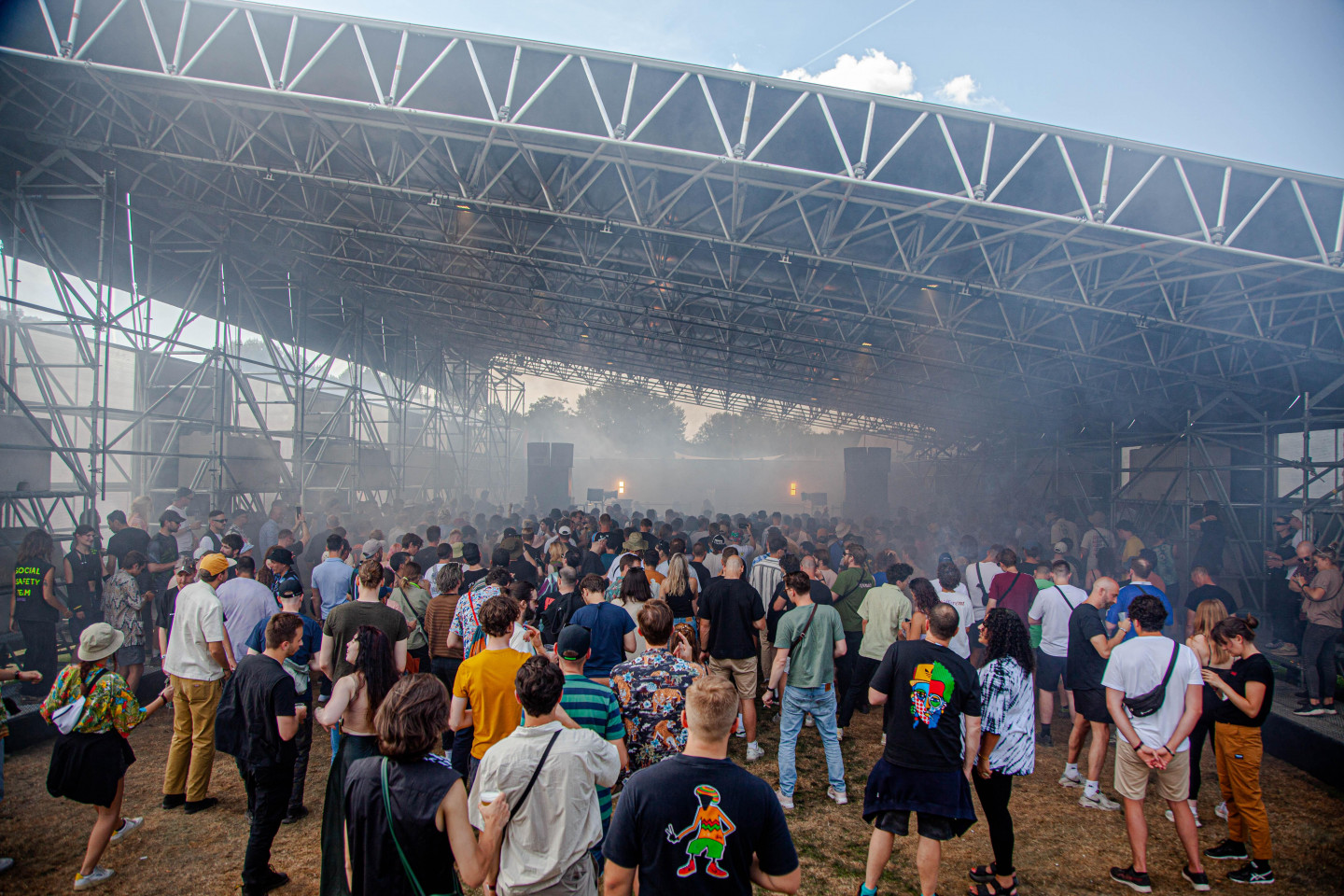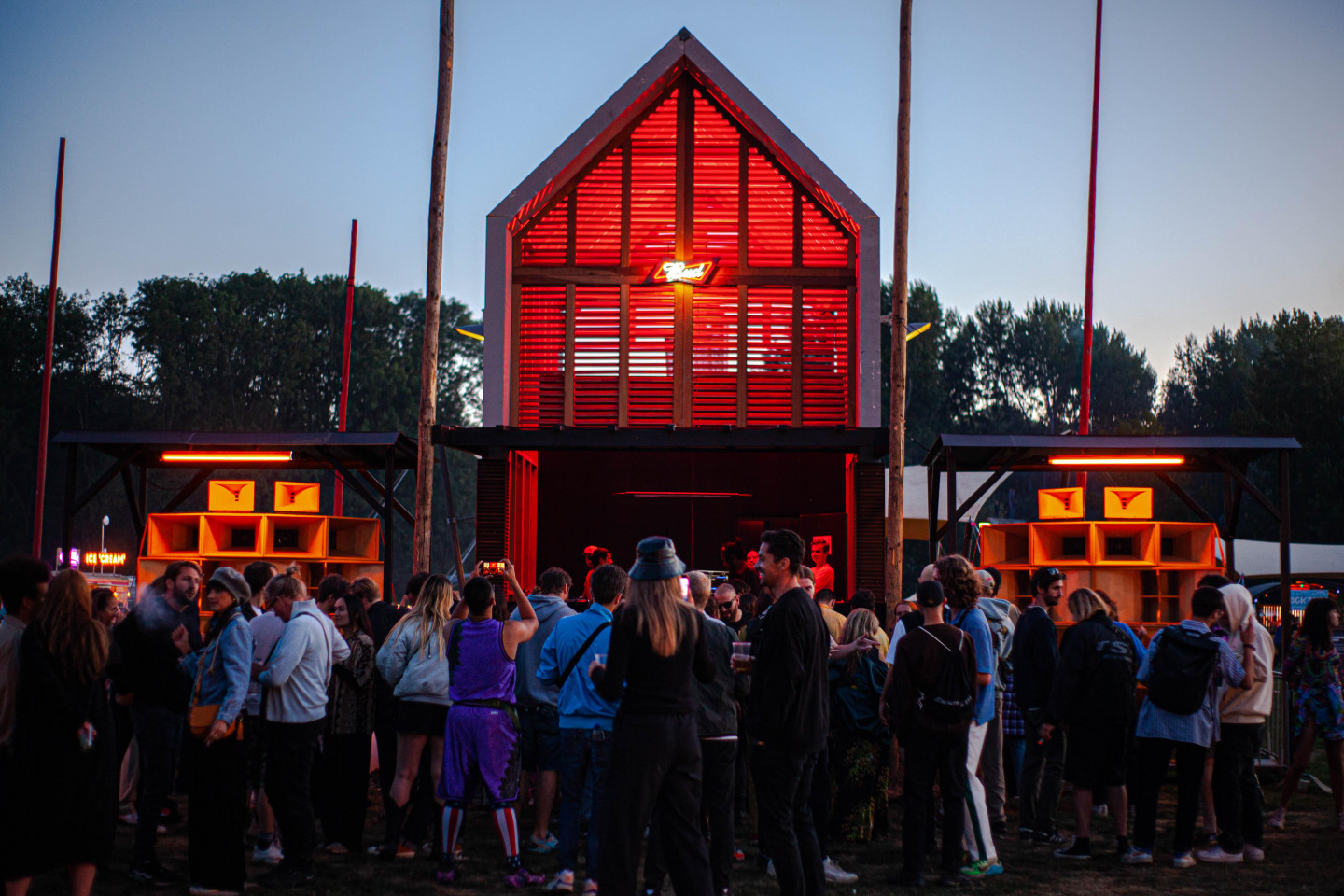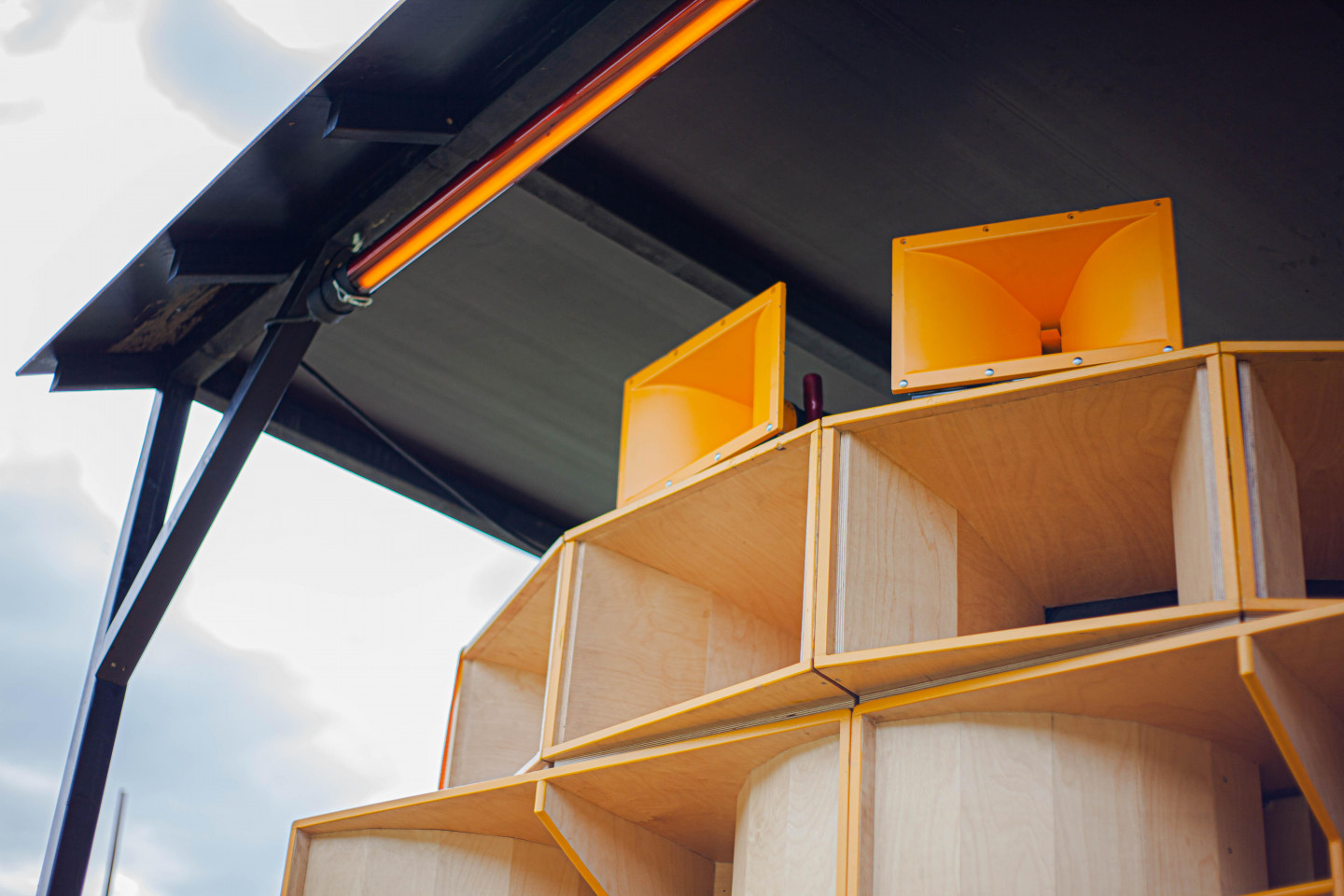 Saturday 6 August - 21:15
The undisputed king of UK garage
The undisputed king of UK garage, the life and times of DJ EZ are something of an enigma. He tends to avoid interviews, so editorial coverage is fairly scant. What exists online are hagiographies – reverent blog posts and articles that lovingly extoll his whip-fast fingers and turntable ingenuity. This is not to mention the literal hundreds of mixes that speak to his prowess far louder than words ever could. Amongst these are two gems – a Boiler Room session so good it made Bradley Zero interrupt and exclaim, "We don't understand what just happened!" and a Fabriclive release demonstrating his signature, choppy-style of mixing that many have tried in vain to master. Few out there can enliven stone cold classics with such vigour, but if there's a man to do it, it's EZ. This is partly because he was responsible for reifying so many of the garage anthems we know and love, but also due to the fact he utilises the decks as if they were hardware, often creating entirely new rhythmic interplays. Having gotten a taste of EZ's skills in 2014 at Lente Kabinet, in a set which included wheeling reloads and crowd surfing, it seemed essential to invite him back for more.

Born and raised in London, EZ's career began in the 1990s. He built a reputation as a formidable selector on pirate radio, before securing a slot on the commercial station Kiss FM in 2000. He hosted a weekly show there for fourteen years, dishing out the best that bassline, DnB, garage and its offshoots had to offer. For a healthy dash of nostalgia, tune into the farewell broadcast, a 3-hour set powered by Skepta, TS7 and Salvatore Ganacci.
Saturday 6 August - 21:00
UFO II is on its head
She took the Boiler Room stage by storm this afternoon, then went on to turn UFO II on its head. Of course we're talking about mad miran, our favourite force of nature.
Saturday 6 August - 20:45
Connecting the dots
The B2B festival session we've been dreaming of: Phillip Jondo and DJ Plead seamlessly merging their libraries of rollercoaster rhythms, including macarena edits.
Saturday 6 August - 20:40
Track ID
Jossy Mitsu is turning The Nest upside down in the best possible outfit!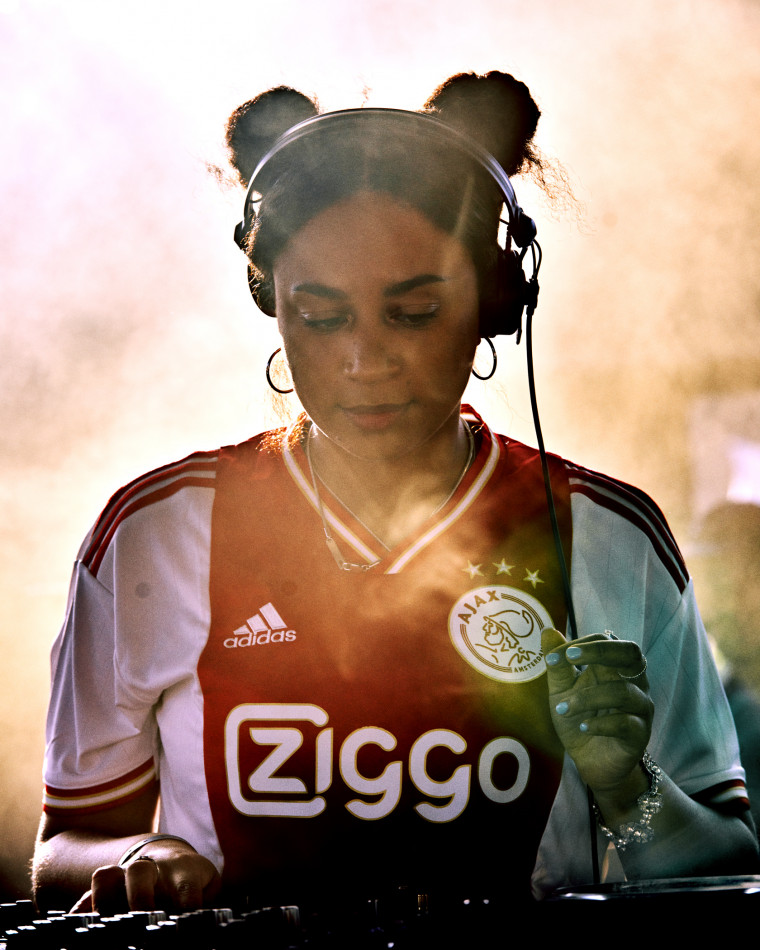 Saturday 6 August - 20:30
Impeccable energy
Festival bliss at its finest: MC Yallah & Debmaster at the Greenhouse with a show that could even shatter the stage into a million dancing pieces.
Saturday 6 August - 20:15
A man who needs very little introduction
A man who needs very little introduction – immediately recognisable by his Viking-esque looks, flowing blonde hair and steely gaze – Marcel Dettmann is widely renowned as one of the most influential proponents of contemporary techno. Synonymous with Berghain, he's been a resident of the club since day one, when it first opened its doors back in 2004.

While Dettmann has long been a fixture of Dekmantel line-ups, it's a real treat to have him twice in one weekend, both as a DJ and a live act. Expect to to hear four-to-the-floor folded into origami shapes. A Dettmann set is a bit like being strapped into a speeding car, shooting along an endless highway – in other words, driving techno in its most iconic form. It would be a mistake to portray him as anything like minimal, however. Having grown up in the former GDR, Dettmann describes being hugely influenced by new wave, post-punk and industrial, styles that were heralding a seismic, albeit small, revolution on the other side of the Berlin wall. Throughout his productions, you can find many of the sonic textures that epitomise these genres – icy synths, gritty, abrasive beats and jarring noisy passages that nevertheless do nothing to disrupt the relentless flow.

Alongside the canonised MDR, 2019 marked the launch of a second label, Bad Manners, an imprint that can be summed up (in his words) as "ruff, rugged and raw." To celebrate its establishment, Dettmann threw a 20-hour party at the Amsterdam club Shelter, featuring fellow icons Miss Kittin, DJ Stingray and Luke Slater under his Planetary Assault Systems alias. Marathon length sets are a staple of his repertoire, as anyone who's attended one of his closing slots at Berghain can attest. But at the UFO I stage he'll be packing in a tight one hour affair that's sure to send shockwaves through the Amsterdam bos.

Saturday 6 August - 19:30
Track ID
Talking about ending with a bang. Jayda G just left the mainstage with a bright smile and an absolute classic!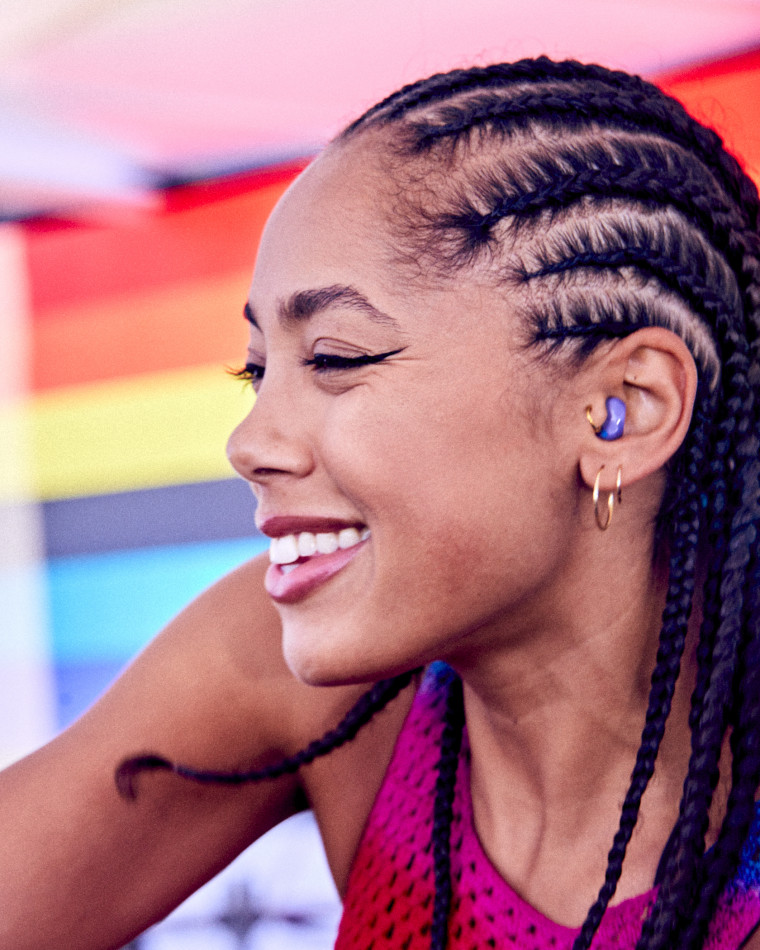 Saturday 6 August - 19:00
Anthony Rother's world
Anthony Rother transported Dekmantel Festival 2022 to his own, dark, dystopian world. Long live - the legends of - electro.
Saturday 6 August - 18:45
Track ID
There's a rave happening and it's at Connects. Naone is killing it with this ender of a track!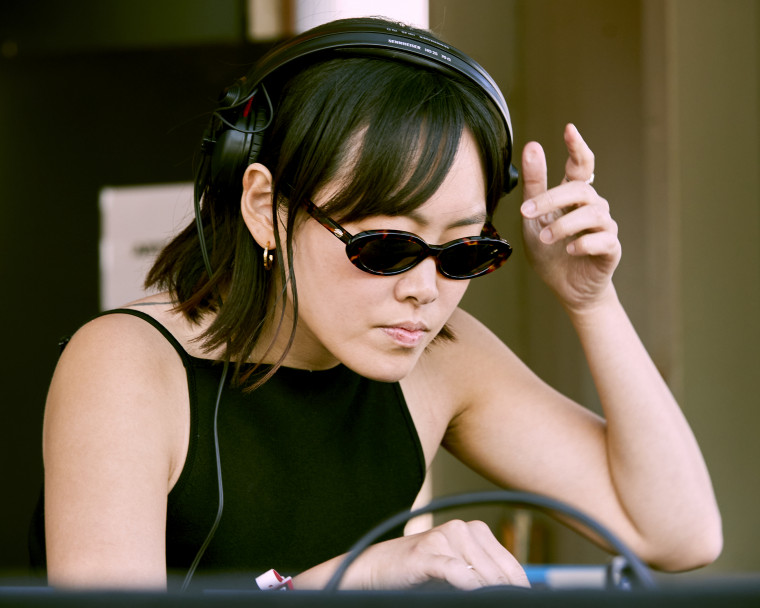 Saturday 6 August - 18:30
Interview MC Yallah en Debmaster
Back on tour and with a new record in the works, Nyege Nyege's leading lady is ready for her global ascendancy. It's an early evening in July. When MC Yallah answers the phone, she's sleepy but exceptionally polite. "Nice speaking to you, actually, to be honest, I had forgotten about today," she admits. It makes sense: she's four months deep into a marathon European tour with Debmaster that concludes in August. I've woken her up from a much-deserved nap, but she's in good spirits, happy to be on the road again after the grind of lockdowns and cancellations temporarily disrupted her global rise.

Hailing from Kenya but based in Kampala, MC Yallah is a true veteran of the Ugandan hip-hop scene, with a career spanning over two decades. Her name has become synonymous with a steadfast dedication to nonconformity and rigour. Fierce and intense, her multilingual lyrics draw from real-life experiences, spreading a powerful message of integrity and self-determination in Luganda, Kiswahili, Luo, and English.

The full interview will be available after the festival through a to be announced platform. Keep an eye out for more information…
Saturday 6 August - 18:00
Darwin's theory
Sound juggler Darwin just sent her waves, blends and breaks over The Nest. Call it rave or sound therapy, she's got the best of both worlds.
Saturday 6 August - 17:45
Track ID
Can we ever get enough of Kléo? The answer is easy: no. The Selectors stage is - once again - given a master class of house.
Saturday 6 August - 17:15
Dance, dance, dance!
Temperatures reached a max in the Greenhouse with The Mauskovic Dance Band. What an impeccable live energy!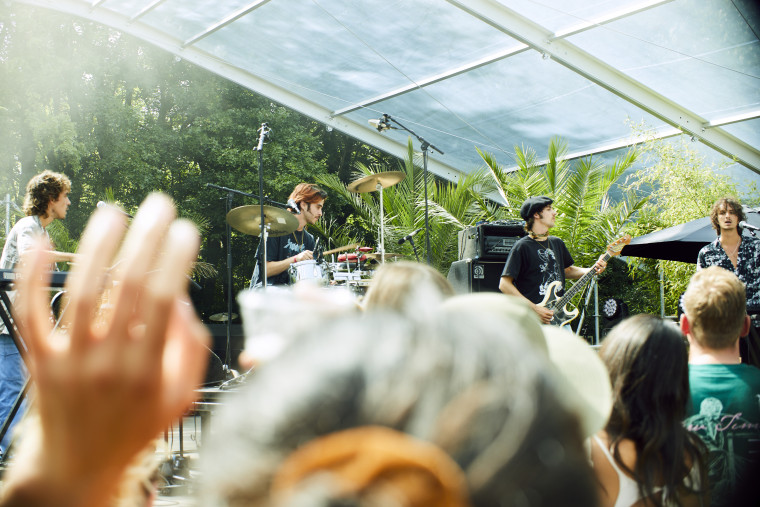 Saturday 6 August - 17:03
Day & night
From closing Dekmantel Festival 2019 to opening Dekmantel Festival 2022 with a 4-hour set at our Selectors stage, the dream that's Palms Trax can do no wrong.
Saturday 6 August - 16:30
MC Yallah is famed for her ability to rap over singeli beats
Marrying dark esotericism with break-neck flow, MC Yallah is famed for her ability to rap over singeli beats, which can reach anywhere up to 300 bpm. A stalwart figure of the underground Ugandan hip hop scene since the 1990s, Yallah became known to a wider audience through her 2019 collaboration with Debmaster. Released by the sub label Hakuna Kulala, an offshoot of the prestigious collective Nyege Nyege, the album Kubali is pure fire. On its titular track, Yallah's voice explodes over bass notes and percussive cowbell beat. It's the sort of song that's incredible through a good sound system but begs to be witnessed live, in all its glory.

Before she was scouted by Nyege Nyege founders Derek Debru and Arlen Dilsizian, Yallah held a spot on NewzBeat, a television programme that skirted censorship laws by delivering information about controversial topics via verse and rhyme. Obviously impressed by her flair for speaking truth to power, Debru and Dilsizian paired her up with French producer Debmaster, aka Julien Deblois. The duo have a palpable chemistry that was evident before they even met in person. In an interview for The Quietus, Yallah recalls that Dilsizian played her Deblois' beats, encouraging her to flow over his leftfield productions: "I was like, it might be new for me but I have to try this type. Because I have always liked being challenged." In a scene dominated by men, it's this unwavering stamina that's allowed her to thrive as one of the most gifted voices around. We can't wait to see her take the Greenhouse by storm.
Saturday 6 August - 16:15
UFO I is shaking
Nazira just kickstarted the second day of UFO I mayhem. A vast succession of quick-fire rhythms, executed with the precision of a sniper.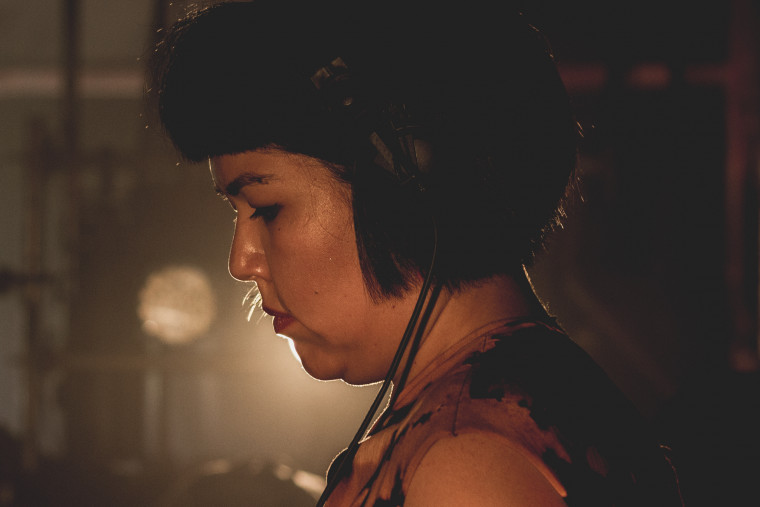 Saturday 6 August - 15:45
Track ID
We're happy this set is on the record at the Boiler Room stage, because Phillip Jondo and DJ Python are delivering nothing but cutting-edge bombs.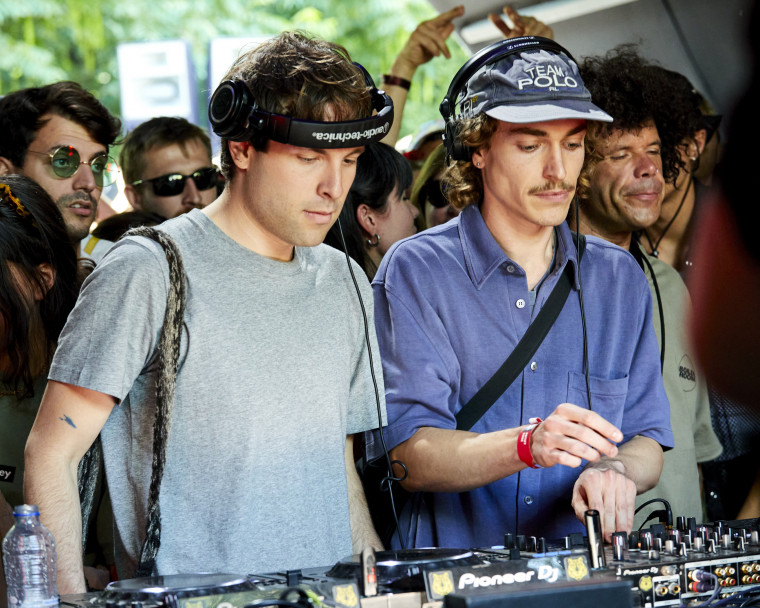 Saturday 6 August - 15:16
Track ID
Dee Diggs' selections at the mainstage match today's weather perfectly: incredibly sunny with a flint of a fresh breeze!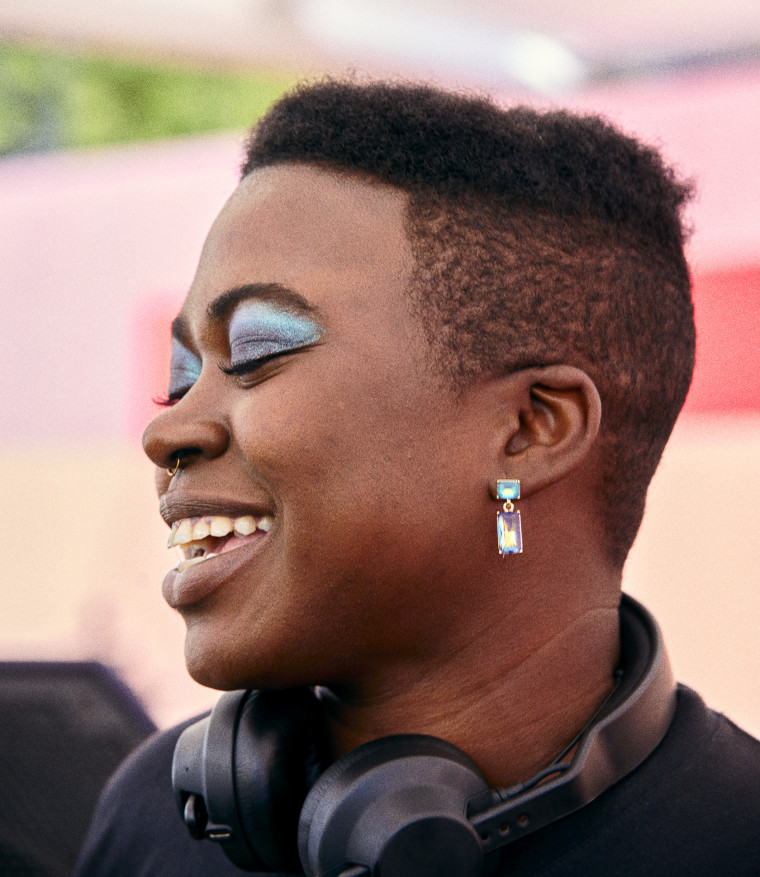 Saturday 6 August - 15:00
Straight from the low lands
Today's opening duties at UFO II, The Nest and Connects are carried out by local stars My Name Is Not Mata, Nala Brown & Softbreak and Merel Rhizoom, providing the perfect electronic local flavor from the low lands.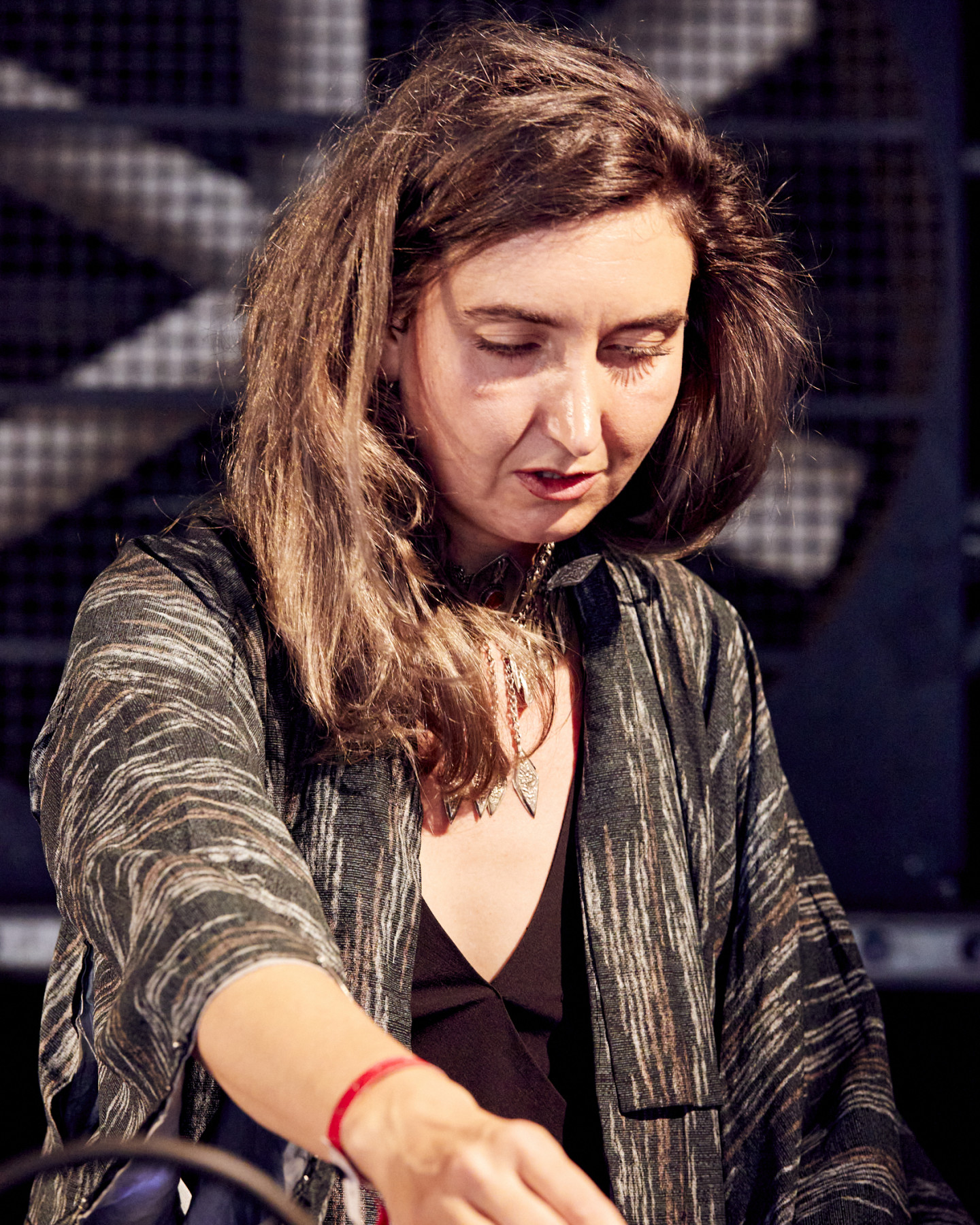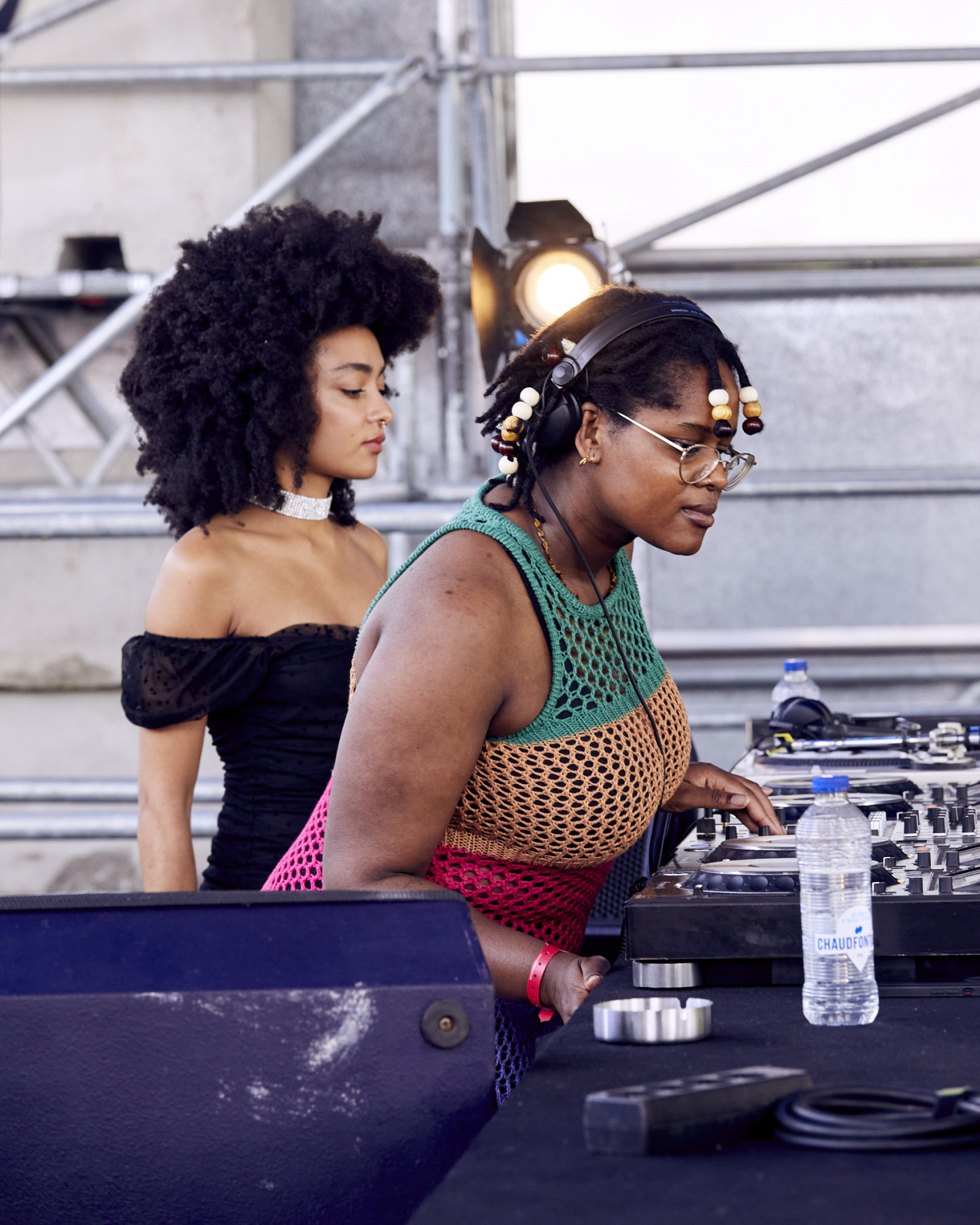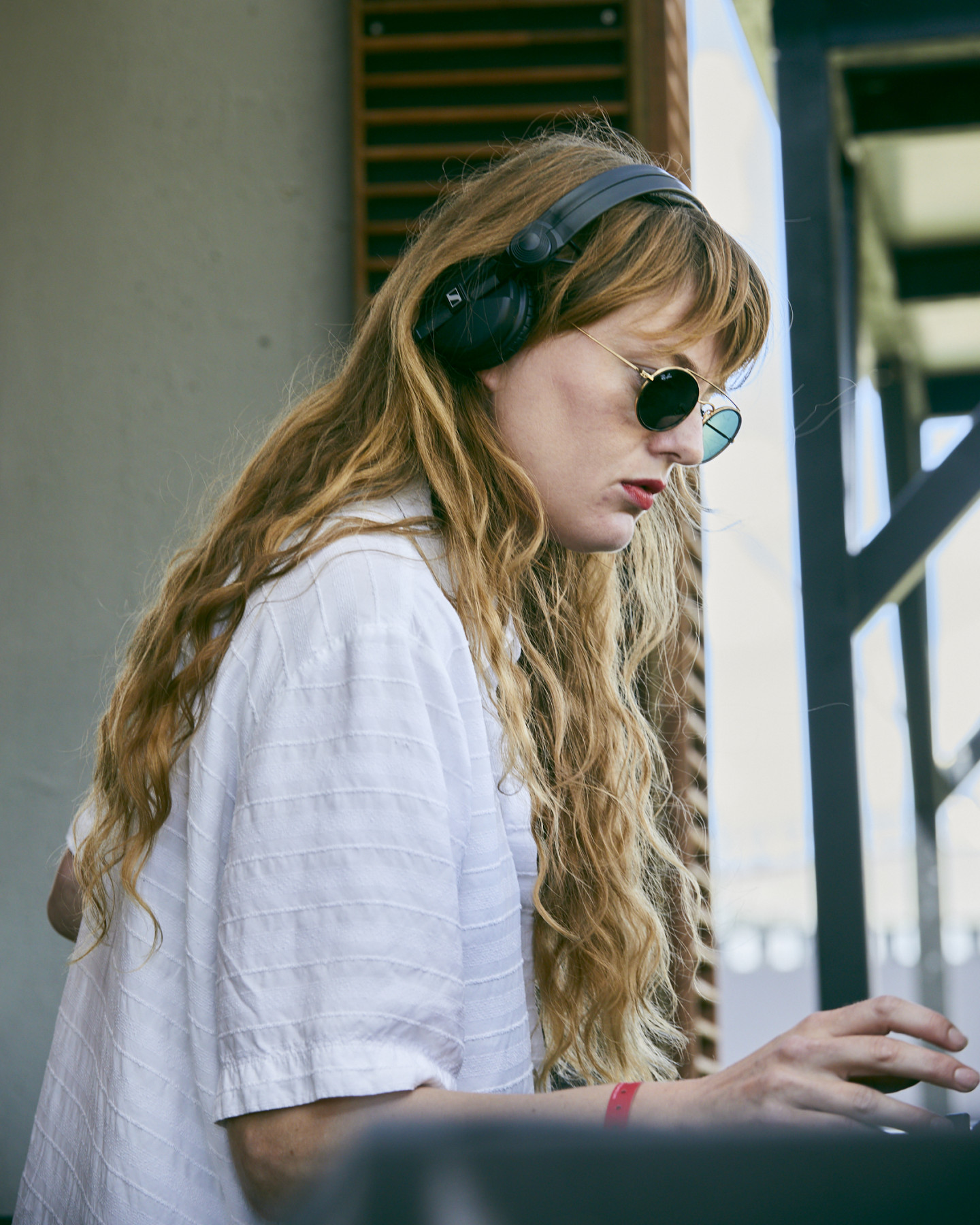 Saturday 6 August - 14:45
An equal dancefloor
"We wanted to teach the value of expressing yourselves, in a sexual way," says ZVUK founder Nazira Kassenova. "Because Herrensauna is obviously very about sexual expression and very about expressing yourself and being beautiful and sexy and whatever you want to be".

In Kazakhstan, a country which "heavily restricts freedom of assembly, speech, and religion," according to Human Rights Watch, throwing any kind of party espousing radical values always comes with a risk. "When you try to build something inclusive or build an equal dancefloor, you have to understand what kind of society you're doing it in," reminds Kassenova. In January this year, a series of mass protests broke out in Kazakhstan that saw at least 227 people killed and over 9,900 arrested, although those numbers are far from accurate. "The worst part is that we still don't have answers," says Kassenova. In April, a collaborative party with the iconic Georgian club brought the values of Bassiani to Kazakhstan.
"The most important value there is freedom," she offers. "And I think that's one thing that's very important in Kazakhstan." For ZVUK, the idea of an "equal dancefloor" where "everyone feels safe and able to express themselves" is their underlying goal.

Read the full feature here. It will also be available after the festival through a to be announced platform. Keep an eye out for more information…

Saturday 6 August - 14:30
Lift off!
Our mainstage takes off on a full-on festive note today, with miss Dee Diggs bringing the time-tried joy of house and techno.
Saturday 6 August - 14:15
This year, Dekmantel says a heartfelt farewell to Boiler Room
All good things, so they say, must come to an end. This year, Dekmantel says a heartfelt farewell to Boiler Room. Since its establishment on the site in 2013, the stage has witnessed countless finger-gun blasting drops, hilarious MC intros, potently smooth transitions and otherworldly moments – all lovingly caught on camera. The plan is to go out with a bang, and there are plenty of not-to-be-missed sets peppering this edition's line-up.

As ever, BR has curated a programme filled with debutants, Dutch rising stars and returning big names. Highlights include Safe Trip founder Young Marco, Berghain's Marcel Dettmann, Eris Drew, who will be channelling the Motherbeat and SHERELLE, who is responsible for one of the most iconic Boiler Room streams to date.

We're additionally greatly looking forward to Salon des Amateurs resident, Lena Wilikens, who's sure to cast some occultist incantations. The German DJ tends towards the slow and ominous, giving over to grinding machinery, weird samples and discombobulating beats. Flying in from across the pond, there's Brooklyn-based Akua who has become quickly known for her trail-blazing showcases and East Coast selector Dee Diggs (who took over the stage on Friday) of House Of Diggs parties in New York. We'll also be ushering in a historic first – Juliana Huxtable and JASSS will be celebrating an inaugural back to back. Given Huxtable and JASSS' shared affinity for trance-induced tidal waves, it seems inevitable that the pair will provide a hailstorm, cranking up bpms to incredible heights.

But before the madness ensues, let's just take a moment to say ciao, dear friends, and thanks for all the great memories xoxo.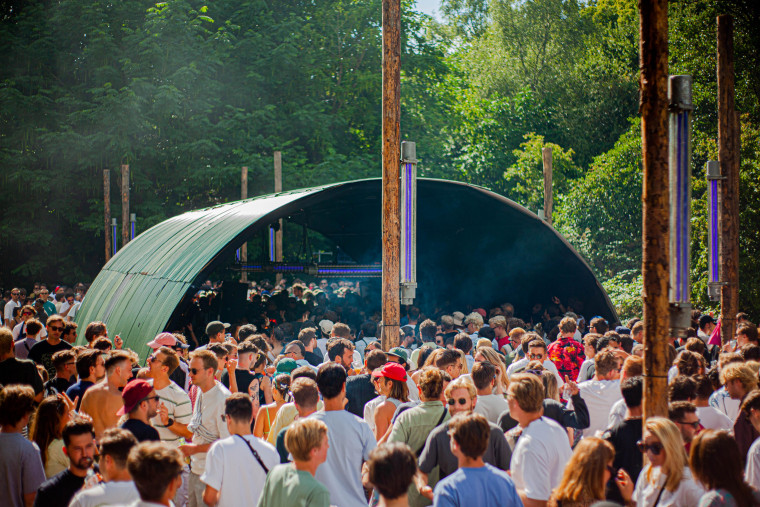 Saturday 6 August - 14:05
Fill the belly responsibly
Take a moment to discover the future-forward food court of Dekmantel Festival 2022! Beyond being fully vegetarian, we offer special dishes with locally produced, plant-based, climate-neutral products. In addition, our plates and cutlery are 100% compostable - please return them to nature by throwing them in the 'food waste' bin after your lunch or dinner.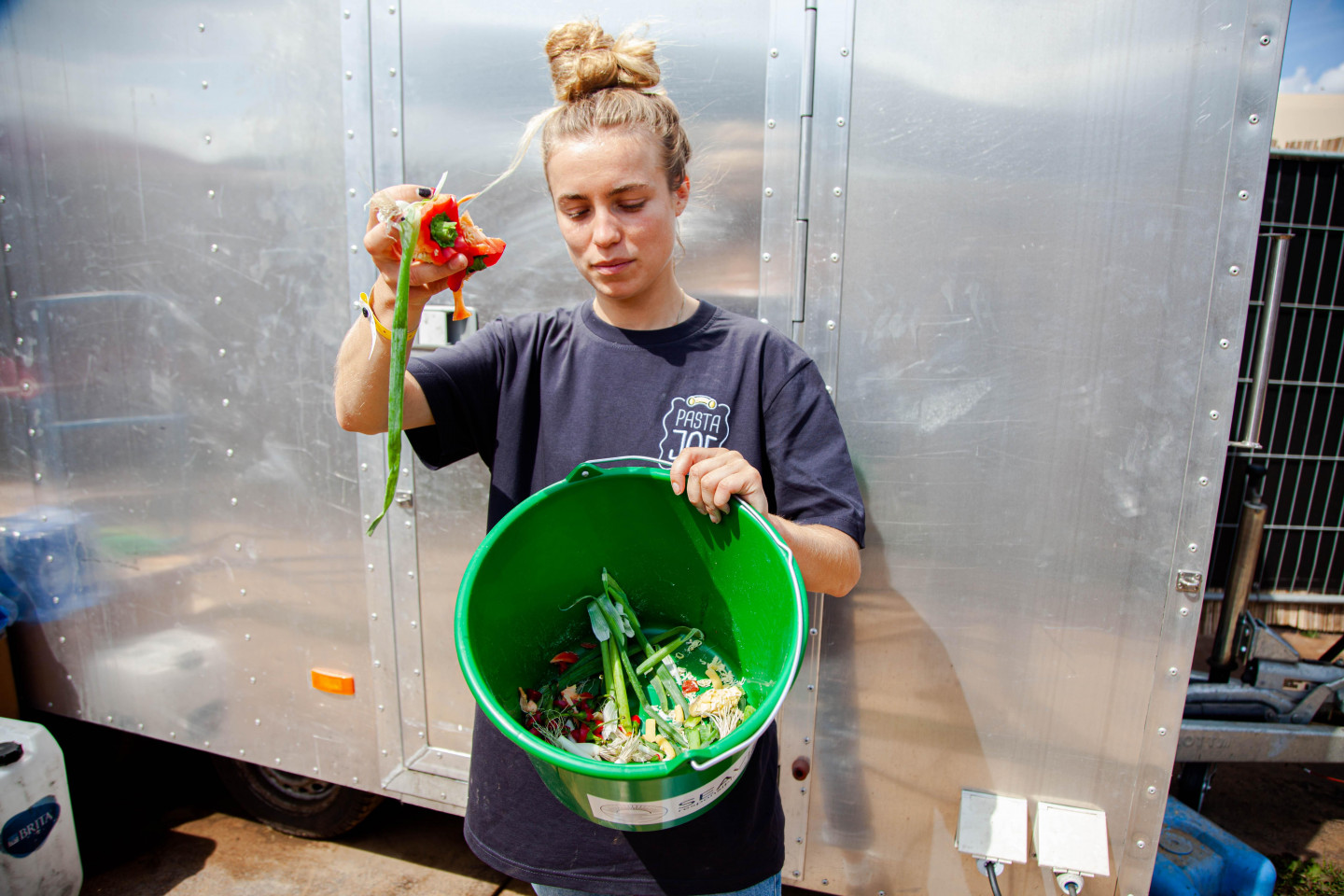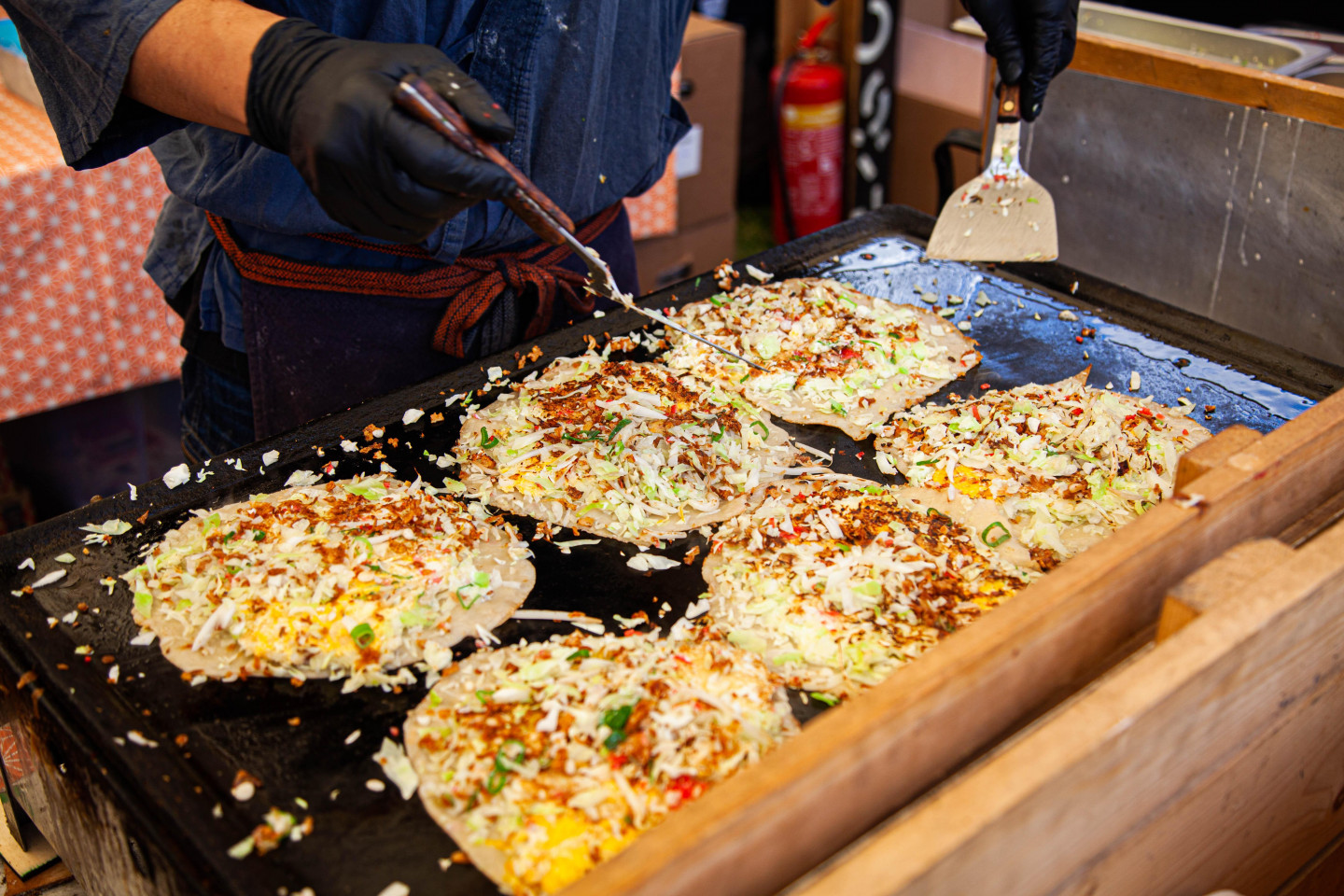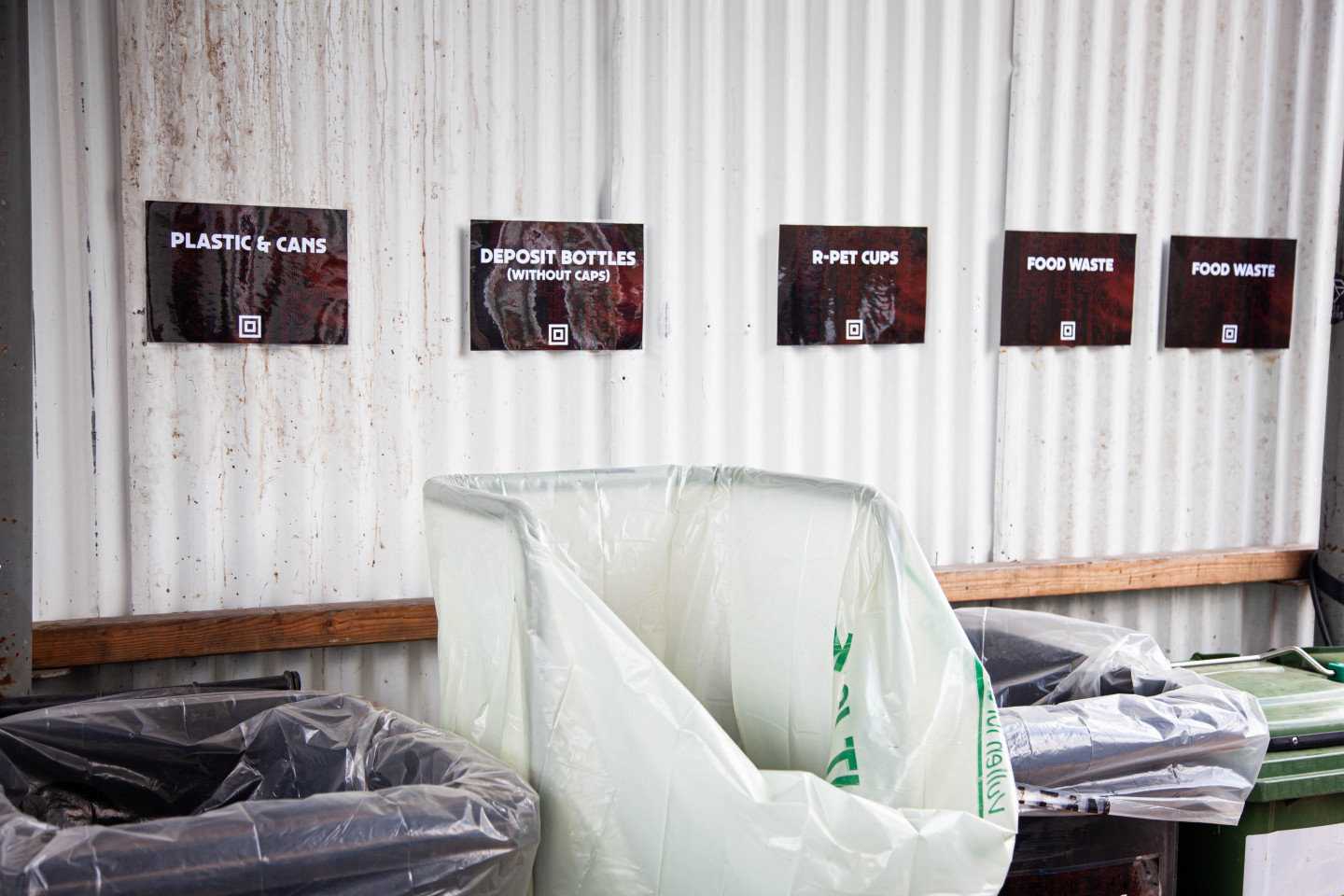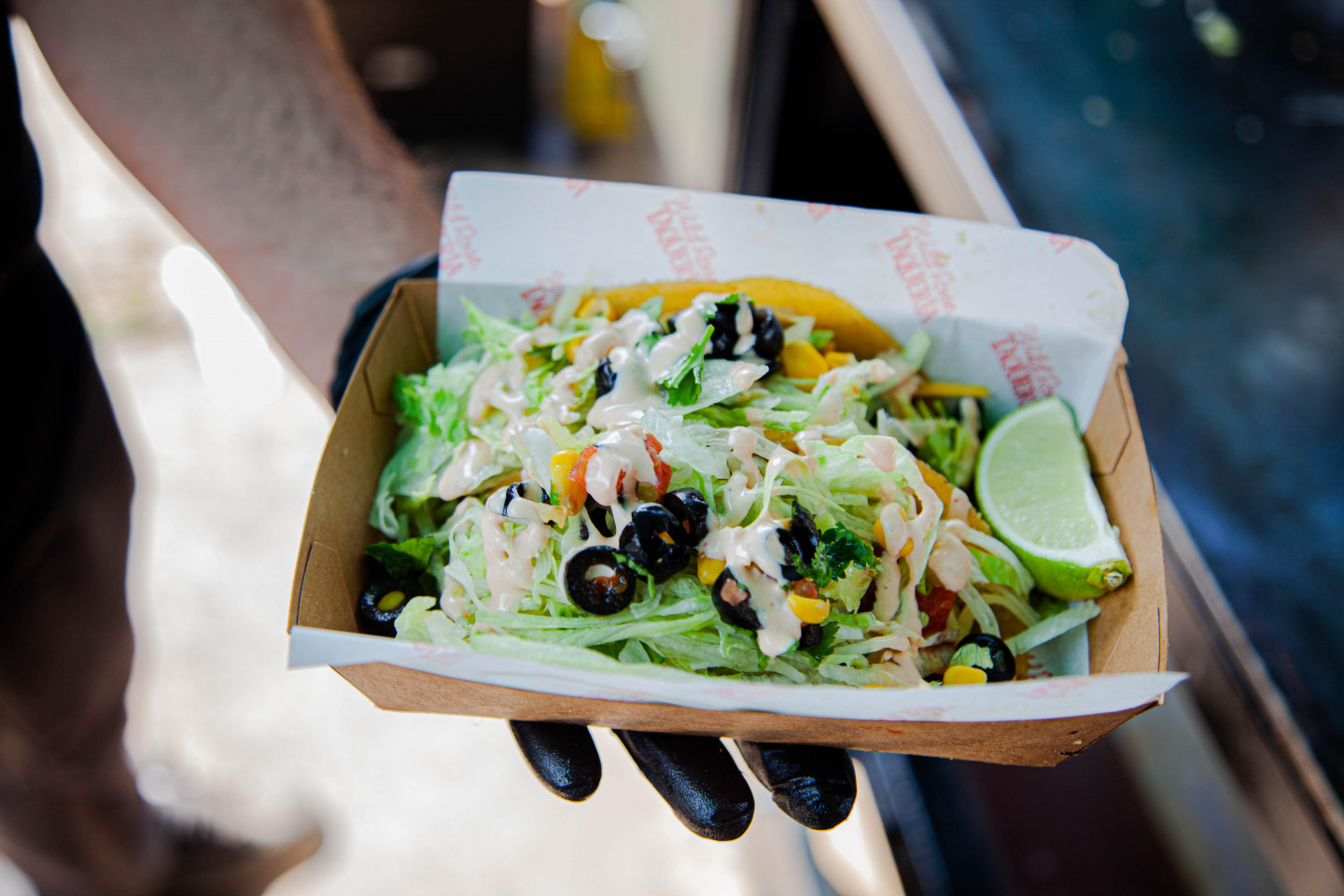 Saturday 6 August - 13:45
Track ID
The man with the golden smile and a sublime taste in music, Amsterdam's own Cinema Royale is warming up the Greenhouse stage with this gem!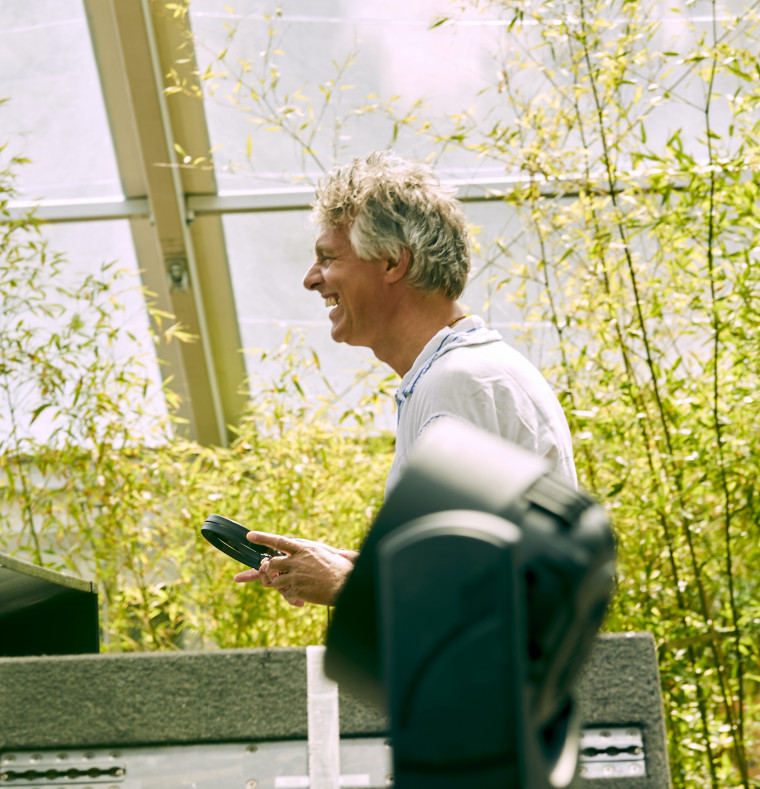 Saturday 6 August - 13:00
Welcome back!
Our bodies are still buzzing, but another day of Dekmantel Festival 2022 is here... The festival site has just re-opened, and today's jam-packed timetable is calling. Essential tip: let the Dekmantel Festival app be your guide, it will be updated throughout the weekend. Bon voyage!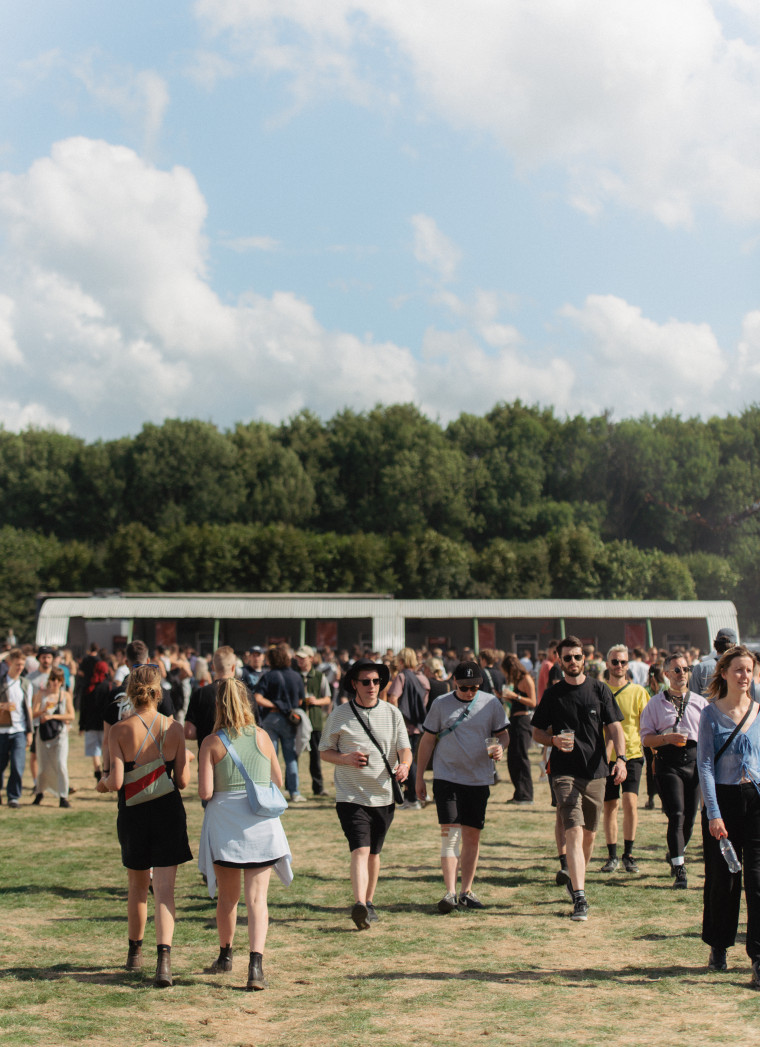 Saturday 6 August - 12:30
Full speed through the tunnel
Fresh off his 'Mutations I & II' on Dekmantel Record's UFO sublabel, Aquarian brought that same wicked energy to UFO II by seamlessly stitching a multiplicity of genres together at breakneck speed.
Saturday 6 August - 12:00
Rise and shine!
Morning campers, day-trippers and locals alike, Saturday is here. Today's line-up is overflowing with gems, so find a few suggestions below to orientate yourself. And don't forget to download the Dekmantel app if you haven't done so already – it's really invaluable for navigating the site. And be on the lookout for forthcoming blog posts, which will provide some further, in-depth explorations about acts.

Dee Diggs is a sure-fire way to start your day. Celebration is at the core of Digg's identity as a DJ – celebrations of queerness, community and the black roots of American dance music. Based in New York City, she's the founder of the unparalleled party series, House of Diggs. A resident of Public Records, you can also find her mixes for the likes of FACT, Honcho and Daisychain. A selectress with no inhibitions, her ecstatic stage presence is matched only by her unrivalled technical skills.

Immediately afterwards, make your way over to Fafi Abdel Nour's cosmic grooves on the main stage. Well-versed in delivering hours and hours of club euphoria, the Minor AM agency representative is a former resident of OOST. Unique in his relentless stamina, swerving between breaks, vintage techno and euphoric house, the blossoming Syrian-born, Groningen-based talent is making a name for himself far and wide.

It's an absolute joy to welcome Kittin & The Hacker to the Greenhouse. Chances are that you've heard the lyrics to 'Frank Sinatra' and 'Leather Forever' – two underground anthems – belted out by club-goers. If you're planning on joining in on the karaoke session, the latter's BDSM-inspired chorus goes like this: "Leather forever, leather forever, leather forever. / Take off your gloves to undress your naked hands / Your fingertips sweeping in my leather pants / Screaming I love you with a belt around my neck."

Finally, a jubilant finisher, VTSS – real name Martyna Maja – has just one line in her RA biography: "not necessarily a techno dj :)" Although she's often characterised as such, Maja is keen to prove that, at heart, she's a breaker of conventions. Eclectic and fun-infused, VTSS has done much to challenge the deadly serious, bro-heavy variants of the genre, an approach that's summed up by her incredible Cardi B mash-up which went viral in 2020.