Welcome to our liveblog! A full-blown feed of our entire event, updated throughout the 10 days of Dekmantel Connects. A chance for you to keep track of what's happening at the moment, with photos, videos, background info and live updates. For more practical information and timetables, check out our program page or the info page. For any assistance, email us at [email protected]. For now, stay tuned!
Monday 14 December - 23:09
Day 1 flew by!
Phew! Day 1 of Dekmantel Connects flew by. We will be back tomorrow with music and conversation involving the likes of DJ Marcelle, Peaking Lights, Nèna, Jameszoo, Rey Colino,my name is not mata and more. 'Til then.
Monday 14 December - 23:00
Photo gallery: DJ Show: Lena Willikens & Merel Rhizoom
Two of the most adventorous selectors around pair up for a Bud DJ show with a twist: Lena Willikens & Merel Rhizoom rose to the challenge in an electrifying manner. We expected nothing less.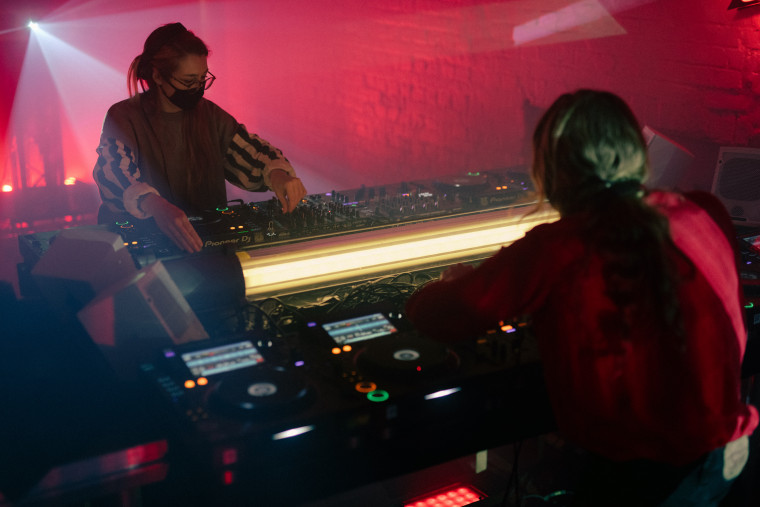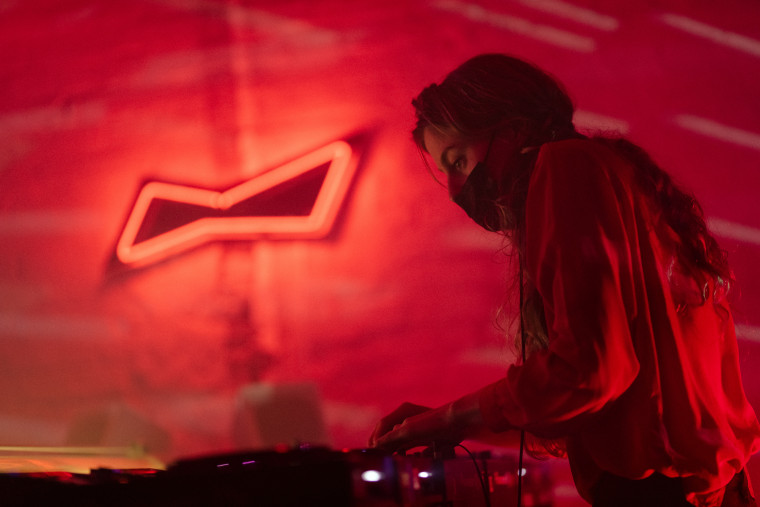 Monday 14 December - 22:00
Introducing: Lena Willikens & Merel Rhizoom
Playing back-to-back at this very moment are Lena Willikens and Merel Rhizoom. Lena Willikens, who moved from Cologne to Amsterdam last year, is known for her eclectic and uncompromising sound. The Salon des Amateurs-affiliated DJ and producer has graced our stages many times before, and her left field taste has been captured in one of our Selectors compilations in 2018. Her eccentric sound made her feel like the perfect match for a hidden gem of the Dutch scene Merel Rhizoom, a DJ known for her experimental and pushing style. As a resident of Amsterdam's Garage Noord, she has become a master of hypnotizing smoke-filled dancefloors into a trancelike state.

Together they prepared a mind-melting 1,5 hour; with all faders open, Lena Willikens and Merel Rhizoom pull from the far reaching corners of their record collection for their deepest and most abstract gems. A trippy rhythmic journey through clouds of noise and heavy sounds into light rays of soothing melodies and soft voices.

Words by Jasmín Hoek

Monday 14 December - 21:30
DJ Show: Lena Willikens & Merel Rhizoom
The first of our 10 B2B (or, should we say, head-to-head?) DJ shows has just started! See what happens when Lena Willikens and Merel Rhizoom put their collections together — we're live now.
Monday 14 December - 21:05
Photo gallery: Meetsysteem w/ Ray Fuego & Gijsje Heemskerk
What happens when Meetsysteem, Ray Fuego and Gijsje Heemskerk join forces? This.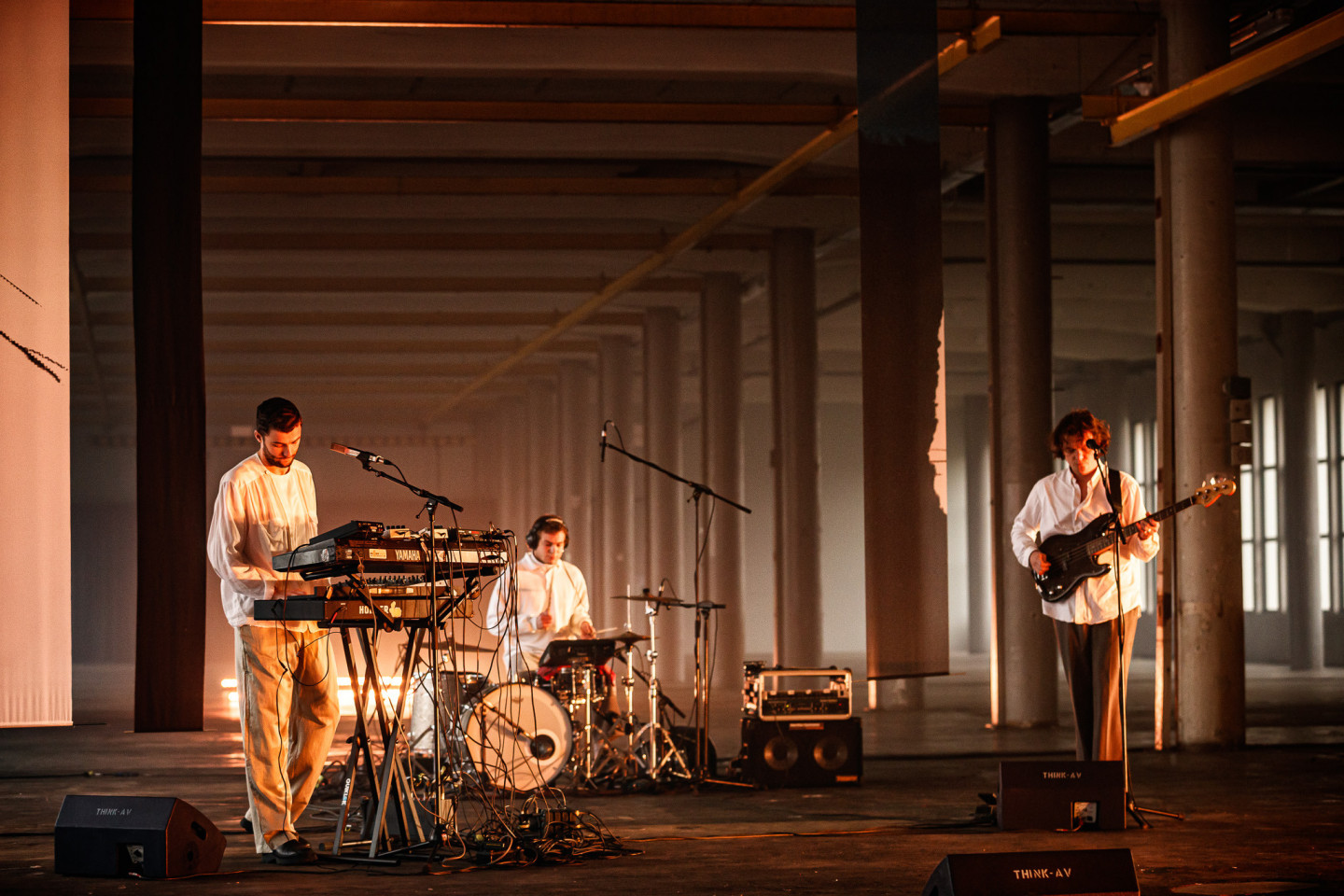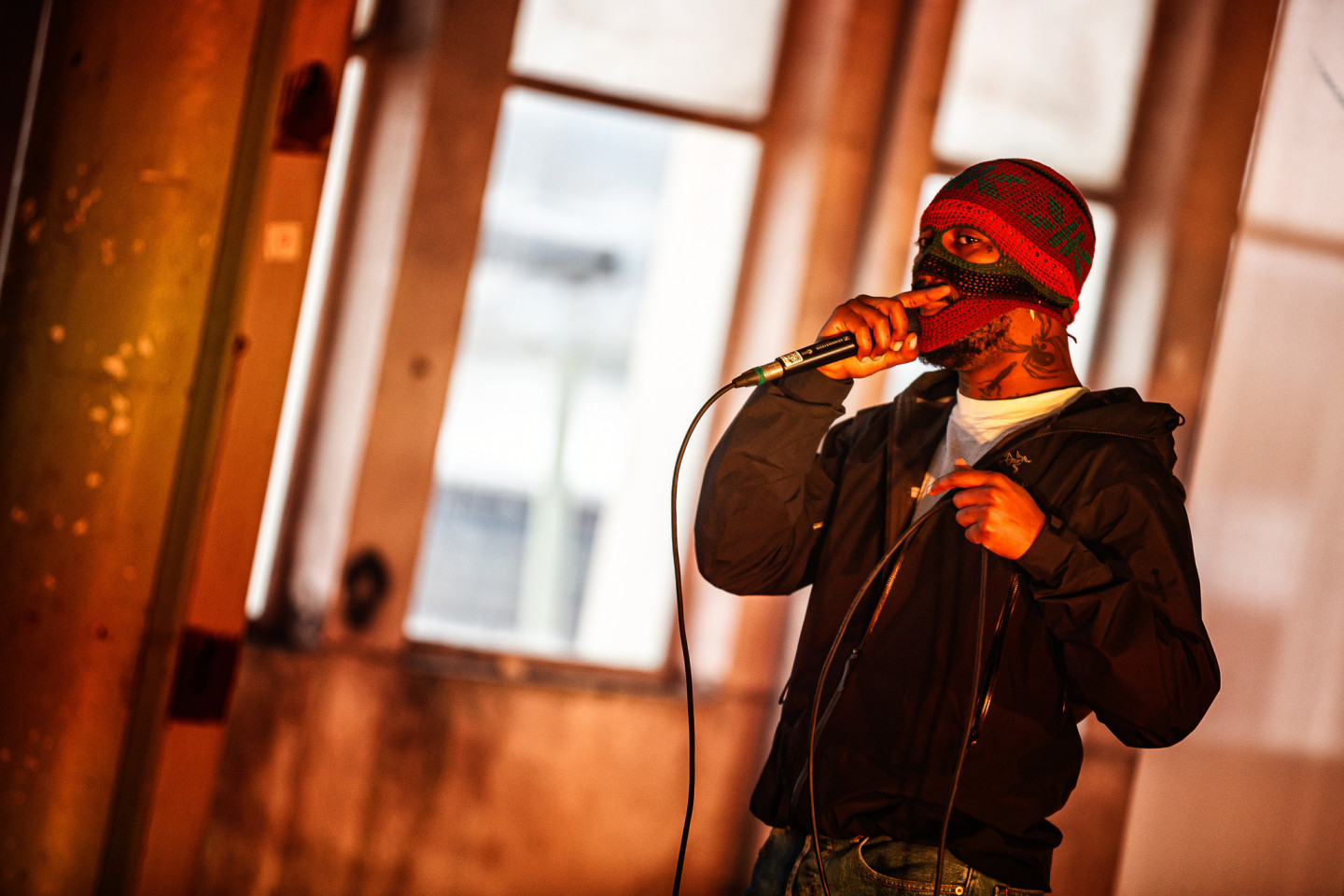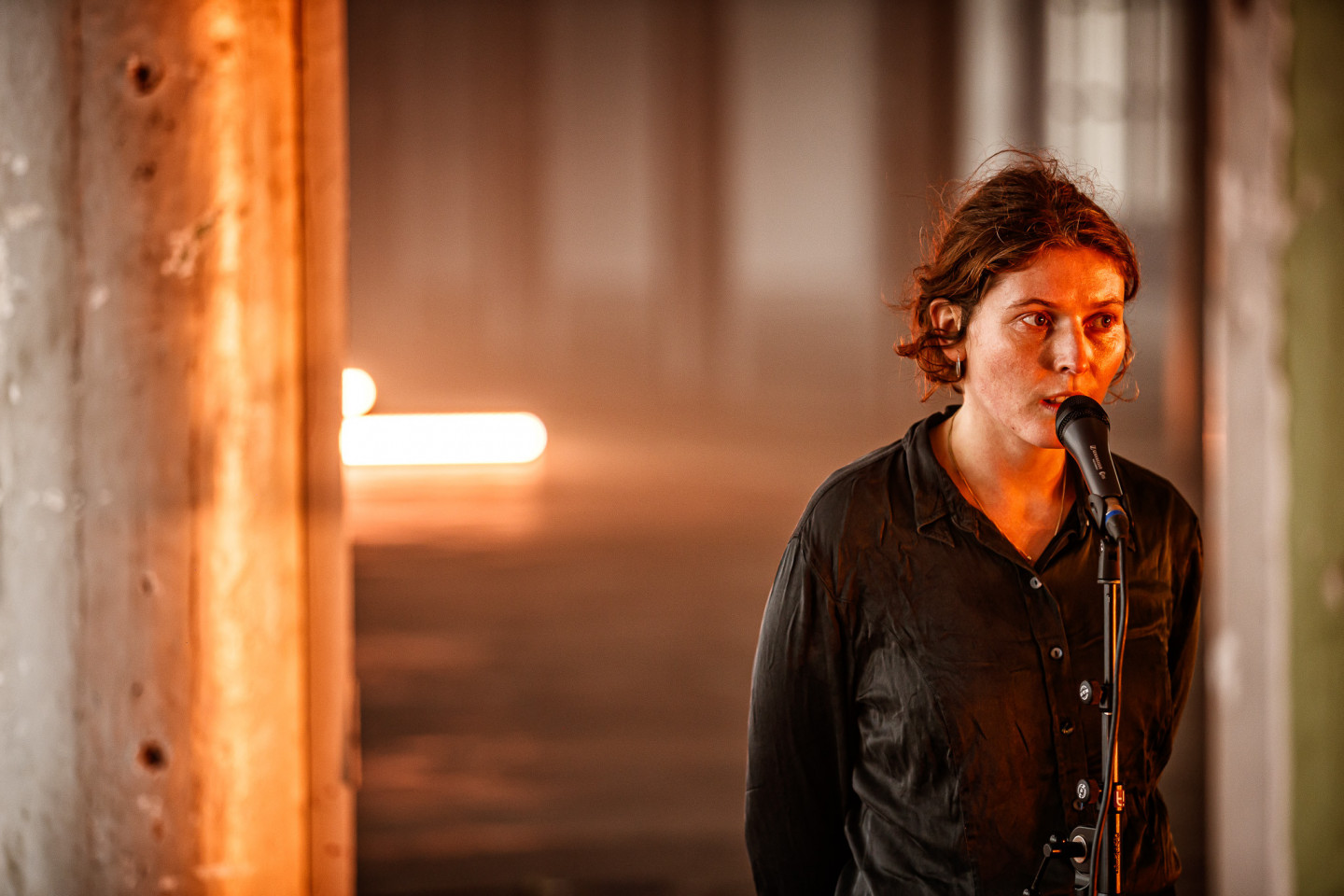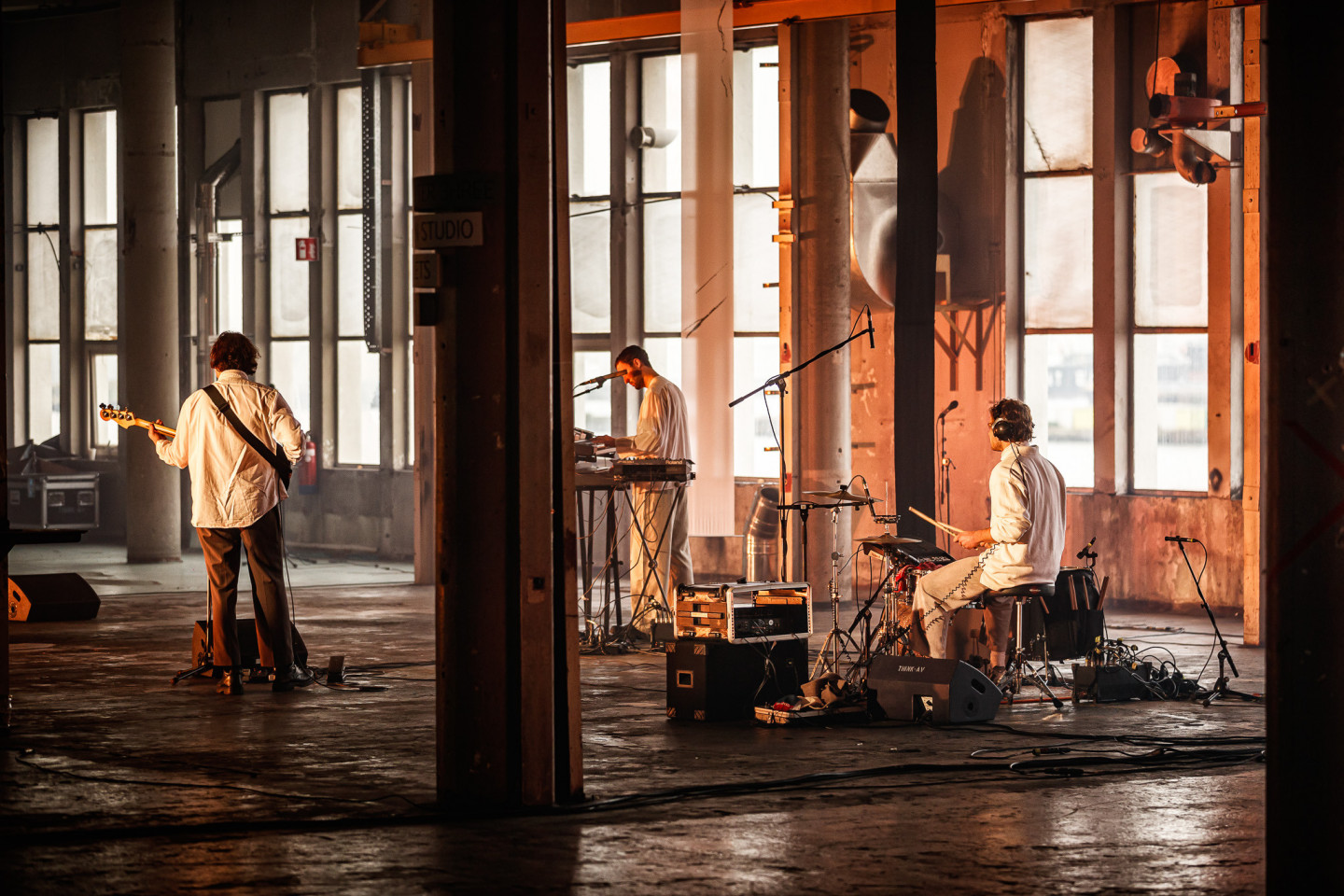 Monday 14 December - 20:35
Live Act: Meetsysteem w/ Ray Fuego & Gijsje Heemskerk
Our first Dekmantel Connects live show is underway! Nous'klaer Audio's cherished singer-songwriter Meetsysteem has paired up with rapper Ray Fuego and visual artist Gijsje Heemskerk — an exposition of the numerous collaborations on offer across the next two weeks. The bands is in full effect now.
Monday 14 December - 20:25
Photo gallery: Panel: Building, nourishing and growing a local community
Nachtburgemeester Amsterdam's Ramon de Lima, Garage Noord's Bram Owusu, Patta's Violette Esmeralda and Bar Pamela's Lola Ebodor sat down with moderator Samira Ben Messaoud for our first Dekmantel Connects panel — coming together to dig into the meaning of community, and how to help it flourish.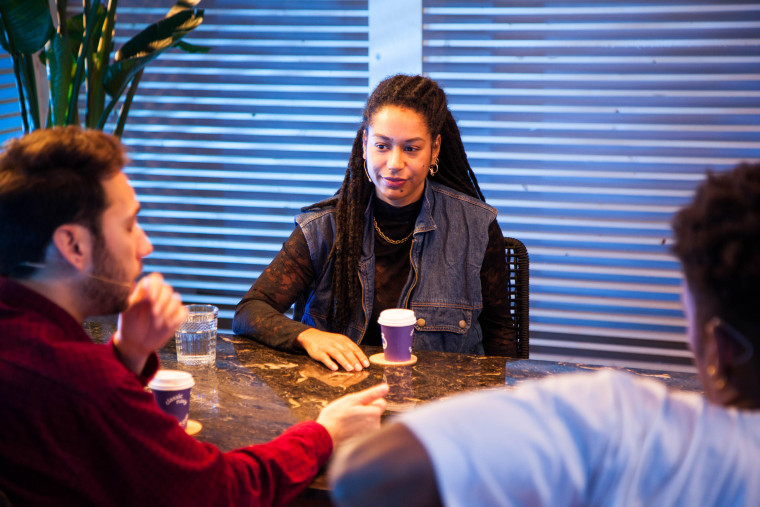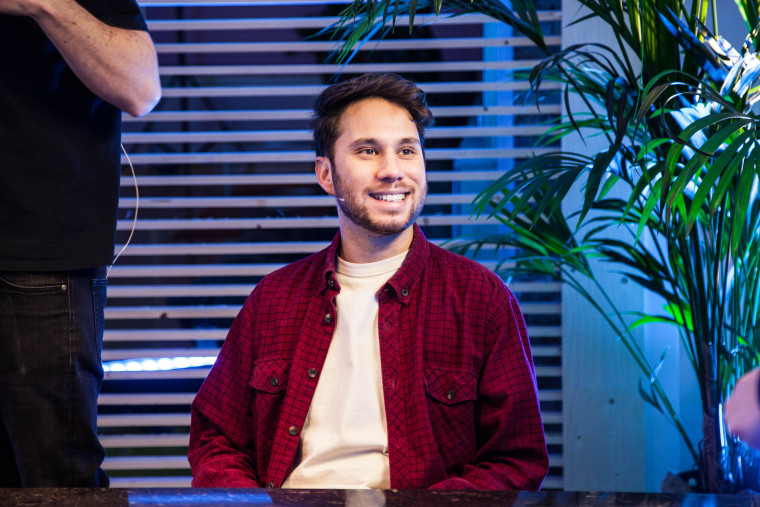 Monday 14 December - 19:30
Panel: Building, nourishing and growing a local community
The first Dekmantel Connects panel hosted with Lynk & Co has begun: five passionate voices from inside the Dutch scene discussing the critical question of what a local community stands for, and how best to grow it. Follow us here.
Monday 14 December - 19:15
Photo gallery: Wrap up of Dekmantel Connects's first day of radio
A big thanks to our good friends from Patta Soundsystem and all their lovely guests for providing us with good music all day long.

Starting in a bit: our first panel Building, nourishing and growing a local community, stay locked...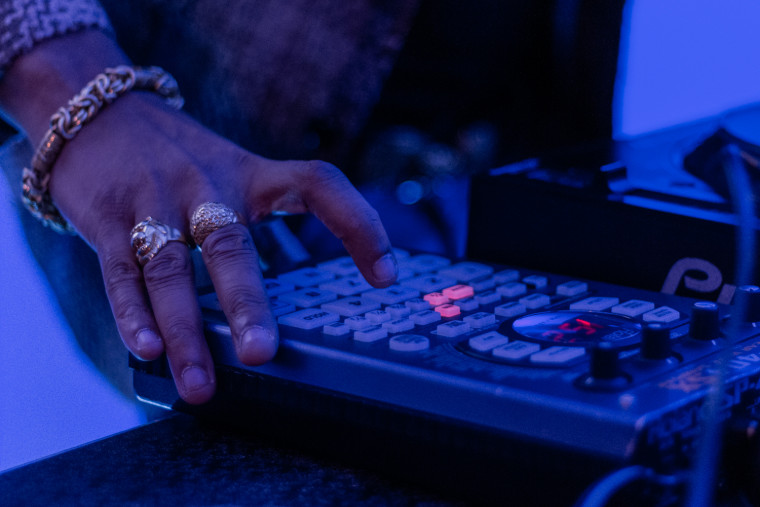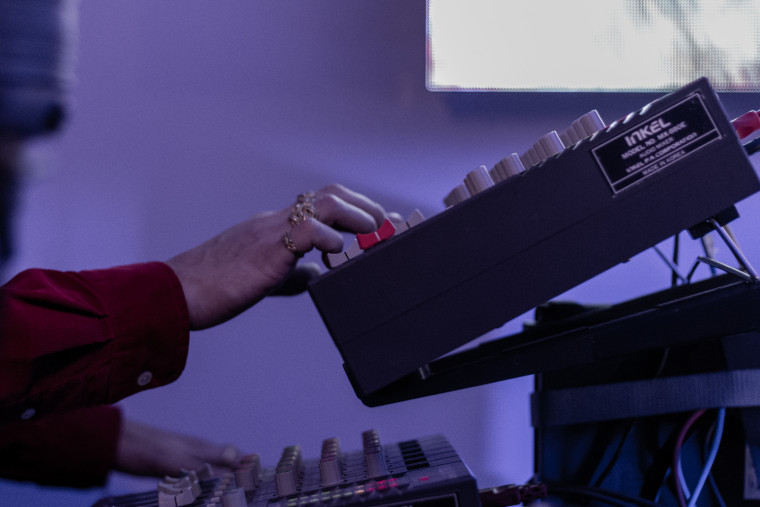 Monday 14 December - 18:49
Live now: Order Mothership
Order Mothership is an Amsterdam collective famed for their beloved mix of 'dusty, dark, electronic rhythms'. They are radio regulars with deep crates and frequent guests at clubs and festivals like Garage Noord and Appelsap. Tune in to hear what they sound like.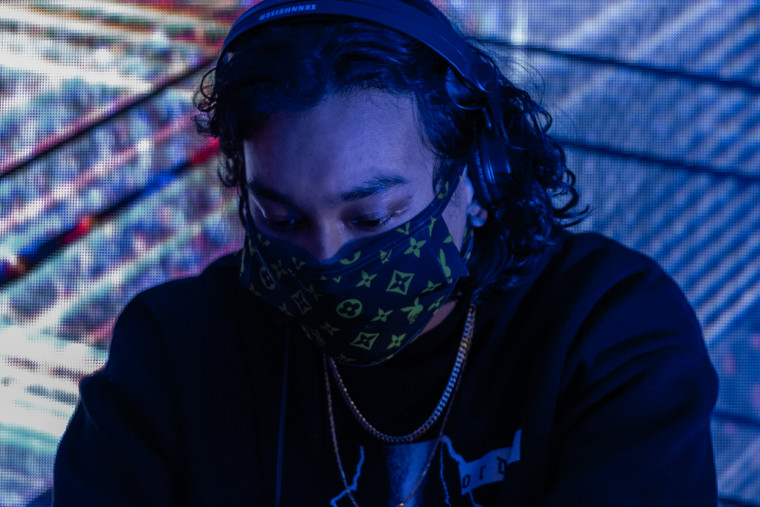 Monday 14 December - 17:45
Live now: Livin Off The Land (live)
Making his debut on Dekmantel Connects is Order Mothership's Livin Off The Land, keep an eye out for this upcoming talent.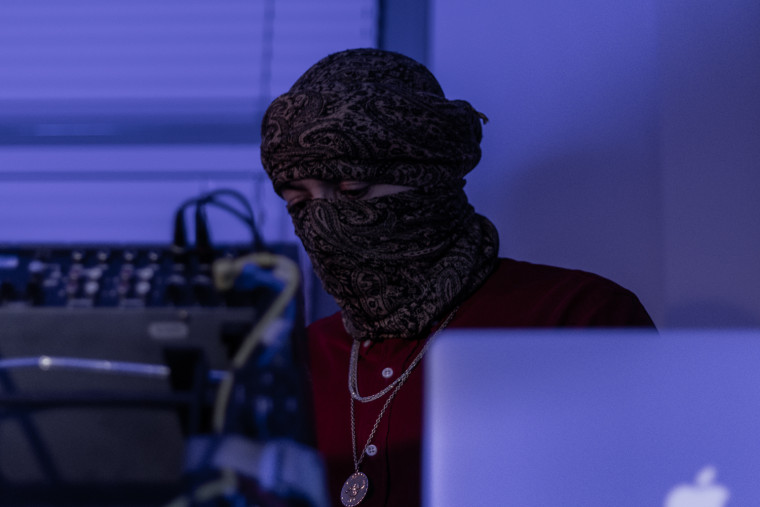 Monday 14 December - 17:39
Now playing: JKS - Grab The Mic & Drop Bombs (by Slimfit)
Monday 14 December - 17:26
Live now: Slimfit
This outgoing new star of the local scene has become a Patta regular. She always aims to surprise her audience with a vital selections from a wide range of other contemporary genres, and we're experiencing nothing less at the moment.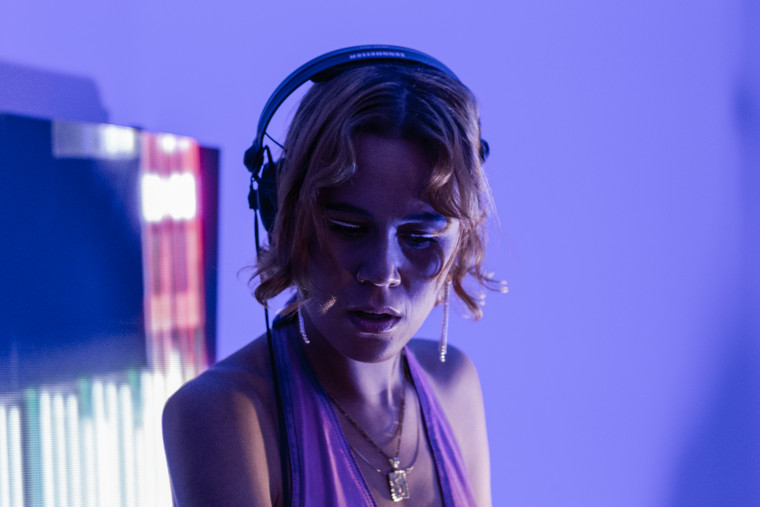 Monday 14 December - 16:53
Interview: Synthesizers and Spirituality: Arp Frique and Mariseya on crossing generational and cultural divides
The magnetic sound of Arp Frique is flushed with electric colour and warm, pulsating beats. Retro-futurism meets seriously slapping basslines, conjuring 1970s disco danceability. At the helm is Niels Nieuburg, who orchestrates collaborations with some of the best-known and loved veterans of the afro-beat, funk and soul canon. Released by Rush Hour, his 2018 debut The Colourful World of Arp Frique, featured the likes of Cape Verdean singer Americo Brito, Brazillian funkster Ed Motta and the legendary Orlando Julius. On the EP Minina Bem Li and forthcoming 2021 album The Seed, Arp once again joined forces with Brito, as well as with Dutch-Ghanian vocalist and Afro-pop musician Mariseya. The pair gave a sneak-preview into their artistic process and shared passion for making music that knows no bounds.

Hi Arp Frique and Mariseya. I just wanted to thank you for brightening up my lockdown with your wonderfully vibrant music. What have you been up to lately that's been keeping you going?
Arp Frique: At the moment I'm working on a movie that will be released with The Seed, our upcoming album for 2021. It's a mixture of the band on the road, filmed with my old VHS camera. The movie is a mix of us travelling, touring and performing, as well as psychedelic-fiction, with some autobiographical elements. Mainly around me, Mariseya and Americo Brito.

Sounds reminiscent of Magical Mystery Tour by The Beatles?
Arp Frique: Perhaps not so much that one. More inspired by the documentaries of Herman Brood, who is in my opinion the only true Dutch rockstar, and also the Sun Ra movies as well as the surreal-fantasy film The Holy Mountain (1973). I have an obsession with things from the past. I guess that's kind of obvious! From our wardrobe to instrumentation, stage design… anything! I'm a big fan of the 1950s, 60s, 70s, 80s.

Mariseya, your solo music has a much more contemporary feel, kind of R&B or pop-orientated. Do you bridge the gap between the past and the present?
Mariseya: I just like to mix it up! My taste is super broad; I love the 1970s, all the way up to our present moment, and the 1990s especially. In the future, in my own music, I'd like to implement some more retro elements.

Read the full interview here. Words by Hannah Pezzack
Monday 14 December - 16:30
Live now: Mila V (live)
Local producer Mila V just joined the Patta crew for a live set full of dark electronics.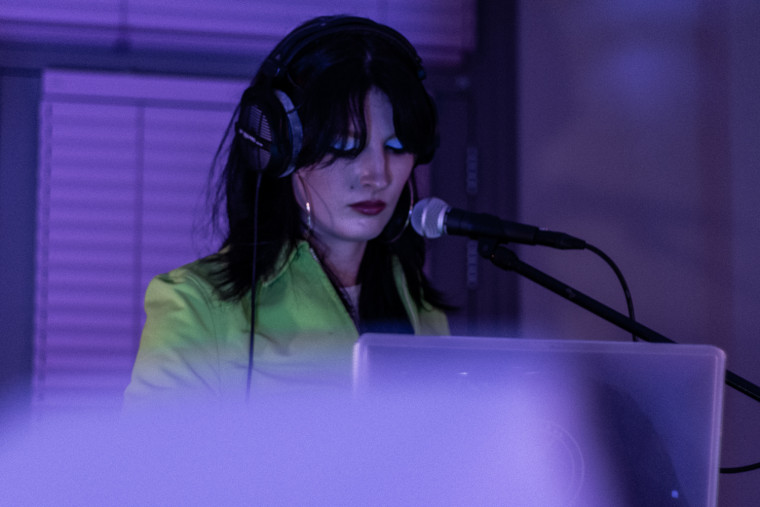 Monday 14 December - 15:54
Now playing: Bounty Killer, Konshens, Jonnzy Blaze - Gal Weather (by DJ Jah)
Monday 14 December - 15:37
Live now: DJ Jah
Reggae and dancehall mainstay DJ Jah has been devoted to driving forward the local Amsterdam scene for years now through his affiliation with the vital Jamrock promotion and his much loved Flames and Fire series as well as his own sets. Tune in for the last part of his show.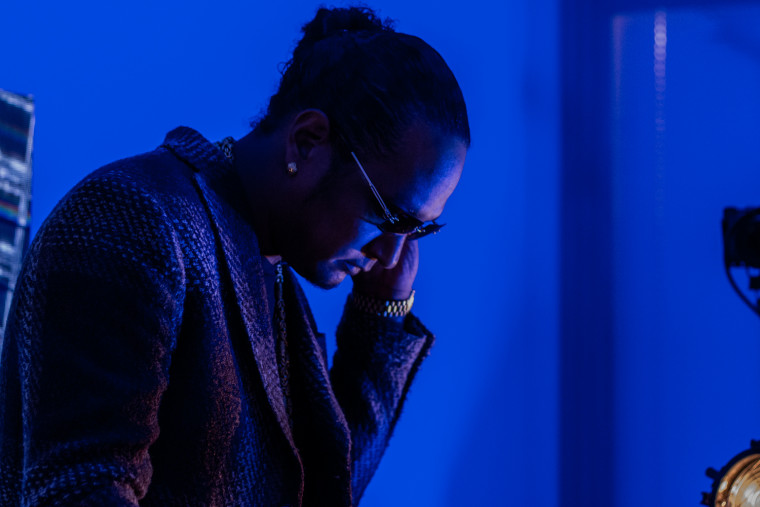 Monday 14 December - 14:57
Live now: Waxfiend & General K discuss dancehall and more
Waxfiend & General K stepped into the studio for a conversation about dancehall and more.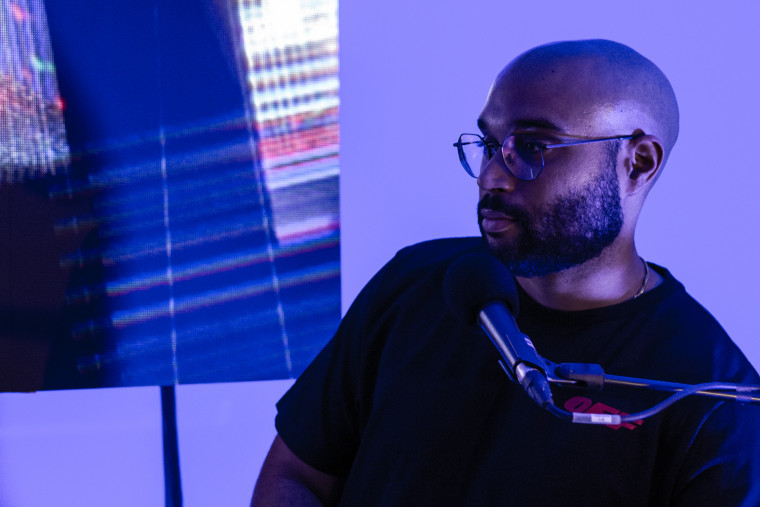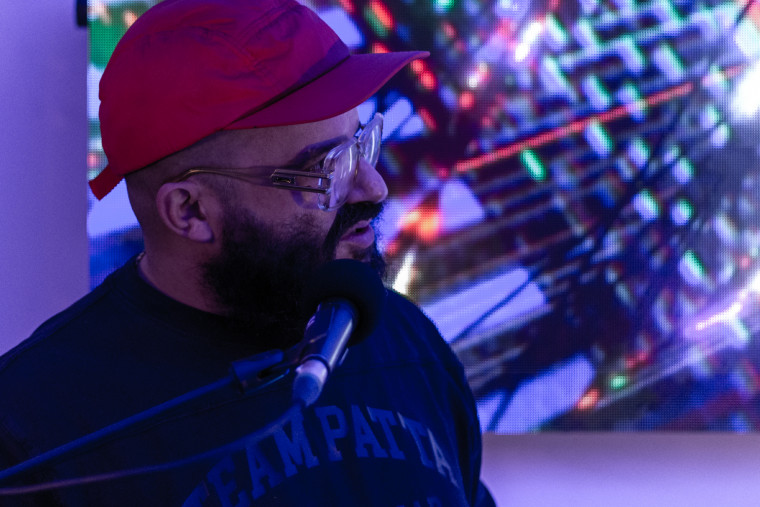 Monday 14 December - 14:30
Photo gallery: Team Patta are halfway through their radio broadcast
Team Patta and their guests hard at work as part of the first Dekmantel Connects radio takeover.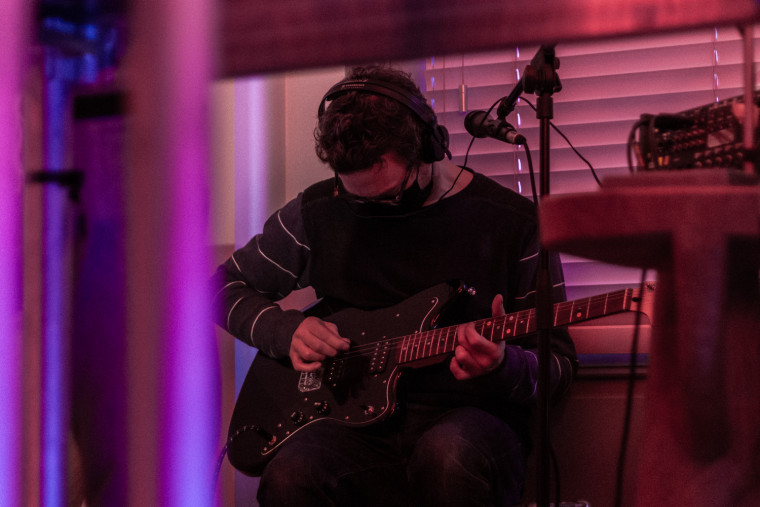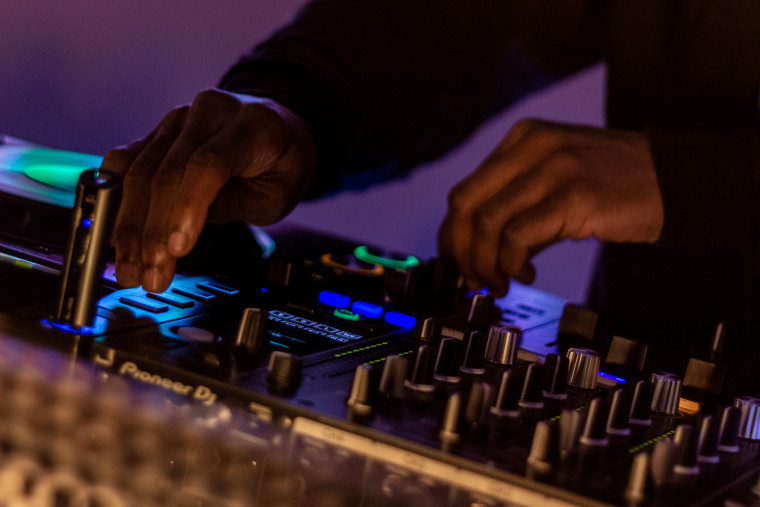 Monday 14 December - 14:00
Live now: OWN (live)
Amsterdam's postpunk-group OWN - consisting of Victor, Vincent and Paul - perform a few of their tracks, including a brand new one too.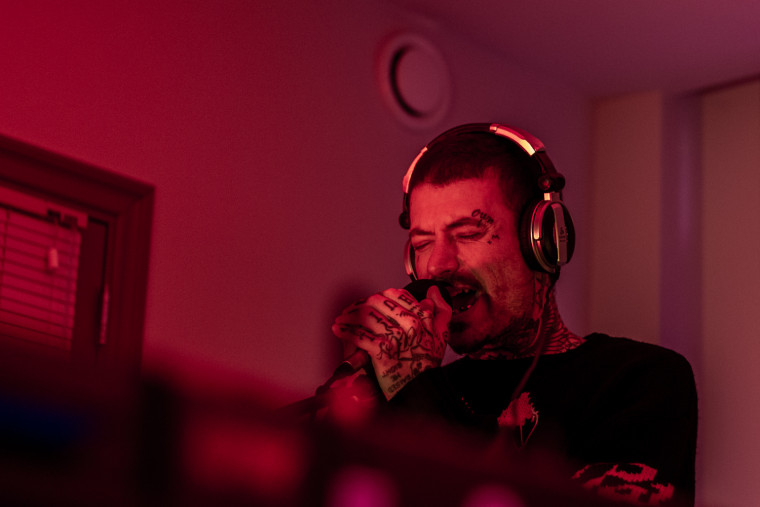 Monday 14 December - 13:45
Now playing: Deejay Abstract - Edibles & Wietsokken (played by DJ Abstract)
Monday 14 December - 13:26
Live now: DJ Abstract
After more than a quarter of a century in the game, what DJ Abstract doesn't know about hip hop isn't worth knowing. Founder of his own night and nicknamed The President for his legendary command of the decks, his multi-genre mix ups amaze every time. On for the next hour, lock in.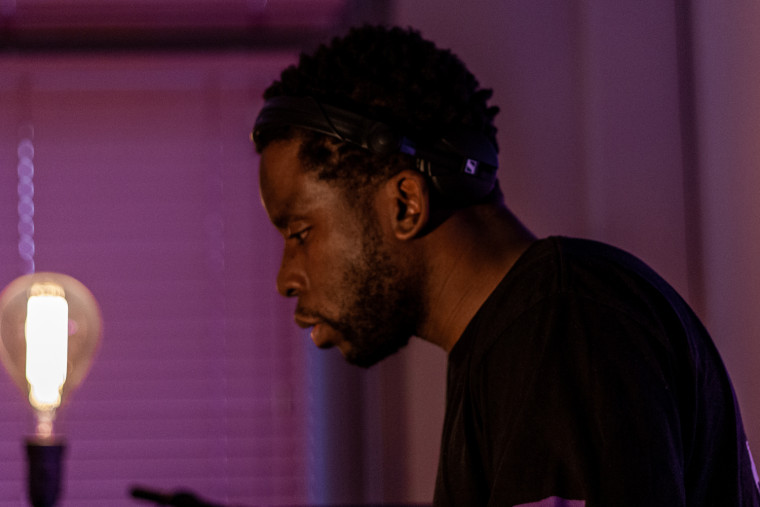 Monday 14 December - 12:04
Live now: DJ SP
Hip-hop maestro and Patta regular DJ SP is stepping up now as the first DJ of countless across the next 10 days of Dekmantel Connects. Tune into his set over here, and strap in for a full afternoon of prime cuts.

Monday 14 December - 11:00
Get to know: Patta
What started as a small Amsterdam-based sneaker shop and sneaker distribution in 2004, but has grown into an international household name amongst streetwear. Founders Edson Sabajo and Guillaume 'Gee' Schmidt developed their interest in apparel and footwear from what Gee describes as "their first love"; hip hop. Through their passion for hip hop and its culture, the two developed an interest in DJ-culture, and a wide interest in music, eventually making them prominent figures in the Dutch hip hop scene in the 1990s and early 2000s, Edson as a DJ and Gee as a host/MC.
Their crew and Patta friends & family, which has grown into an impressive size over the years, consists of various DJ's, MC's, musicians, and their own DJ-crew Patta Soundsystem. From Dutch hip hop to punk, their geeky and curious nature has kept all of them interested in a wide sound pallet. This attitude led to them constantly expanding their horizon; from collaborating with International Documentary Filmfestival Amsterdam, setting up a Summer school for the next generation, and working with a variety of visual artists and graphic designers.
Besides collaborating with them on Dekmantel merch and releases year after year, we're happy to host Patta to kick off Dekmantel Connects. They've curated a radio day with DJ sets by DJ SP, DJ Abstract, Waxfiend, DJ Jah, Slimfit, and Order Mothership, and a performance by Amsterdam's OWN, a hard hitting live set by Mila V, and Livin Off The Land's live punk electronics.

Words by Jasmín Hoek

Monday 14 December - 10:30
Welcome to Dekmantel Connects
So here we are. Welcome to Dekmantel Connects: our all-new, all-action, 10-day hub of creative activity.

You might be wondering what all this is about. Without a way to organise physical events since March for perhaps obvious reasons, we deeply missed the joy of supporting musicians, visual artists, live spaces, radio stations, writers, thinkers, and members of the creative community at all levels. Dekmantel Connects was our way to push through the roadblocks and round off 2020 with a new approach to this communal work.

The programme runs from lunch to late evening and involves dozens of collaborators each day – no small undertaking, but nevertheless we were committed from the start to make this new project free to view for all. Our focus is local but our intention is very much global.

Today should hopefully signal how each day of Dekmantel Connects will function. First, a radio takeover will run from noon until early evening. It's our close friends at Patta up this afternoon, with nine acts bringing everything from bumping boom-bap to cosmic crate-digging. Then follows some form of talk activity; for our introductory day, we have a 90-minute panel, fittingly on the importance of local communities. Editorial features and photo galleries will fill the day here and there, too.

As night falls, we have two custom-filmed broadcasts. This evening it's Meetsysteem, Nous'klaer Audio's shining singer-songwriter star, teaming up with Dutch rapper Ray Fuego and visual artist Gijsje Heemskerk for a world-first triple-collab. To close, two of the sharpest DJs we know –– Merel Rhizoom and Lena Willikens –– face one another and face up to a B2B journey like you've never seen before. And then, a little dazed, we roll over and do it all again tomorrow.

We hope this gives you a useful play-by-play of Dekmantel Connects. Of course, the best explanation is to tune in and see what happens. We'll be starting any moment. Enjoy!
Monday 14 December - 10:00
We're almost getting started...
Today's the day! Our new Dekmantel Connects project begins with a Patta radio takeover, Lena Willikens & Merel Rhizoom DJing B2B, live show from Meetsysteem w/ Ray Fuego & Gijsje Heemskerk, and a panel on nurturing community all taking place over the next 12+ hrs. Below is the timetable and the place to stream it all. See you inside.