Welcome to our liveblog! A full-blown feed of our entire event, updated throughout the 10 days of Dekmantel Connects. A chance for you to keep track of what's happening at the moment, with photos, videos, background info and live updates. For more practical information and timetables, check out our program page or the info page. For any assistance, email us at [email protected]. For now, stay tuned!
Tuesday 15 December - 23:31
Photo gallery: DJ Shows: DJ Marcelle & my name is not mata
Two of Amsterdam's very finest DJs went head-to-head tonight. Impossible to pigeonhole and impossible not to admire: thank you, DJ Marcelle and my name is not mata.

With that, day 2 of Dekmantel Connects is a wrap. Thanks to all contributors for an education on musical and topical terms. The programme is back tomorrow for more of the same: workshops, DJ sets, live shows, radio takeovers, and maybe a moment to breathe if we can find it? We'll have to wait and see.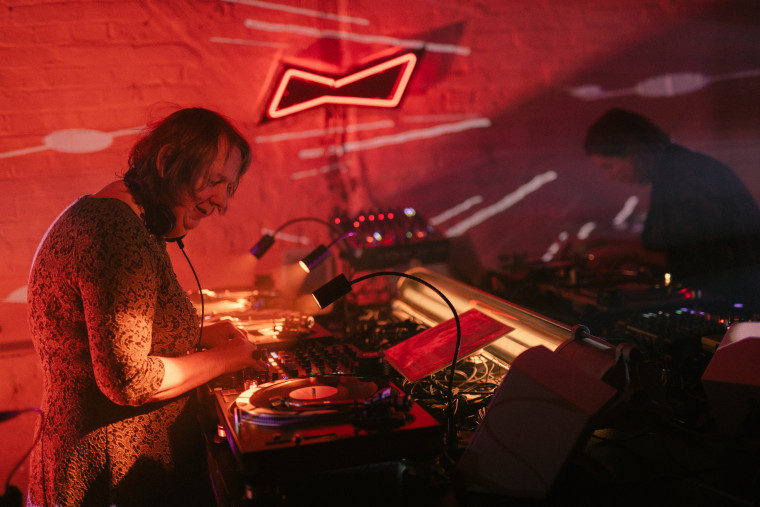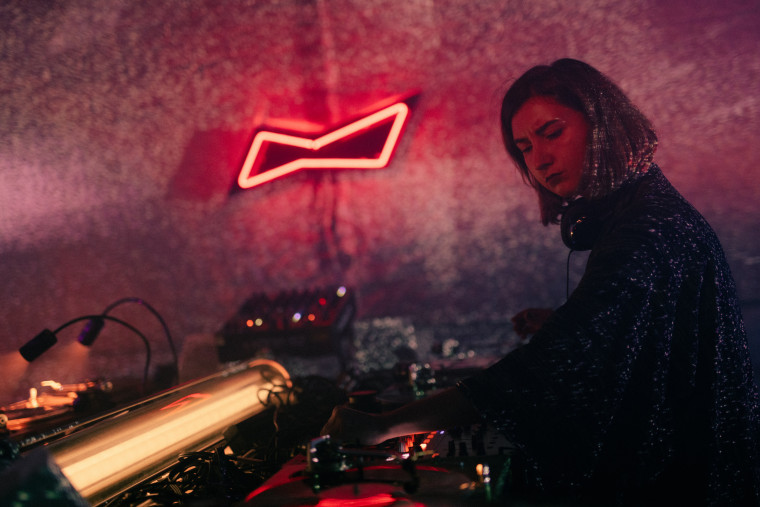 Tuesday 15 December - 22:00
DJ Show: DJ Marcelle & my name is not mata
DJ Marcelle and my name is not mata are the deep-diggers stepping up for tonight's round of Bud DJ shows at Dekmantel Connects. This B2B could go everywhere, so don't go anywhere.
Tuesday 15 December - 21:47
Photo gallery: Live Act: Peaking Lights
Six albums in and no sign of stopping: Peaking Lights remain one of our favourite acts on earth, and tonight's Dekmantel Connects performance was further proof. Couple goals, as they say.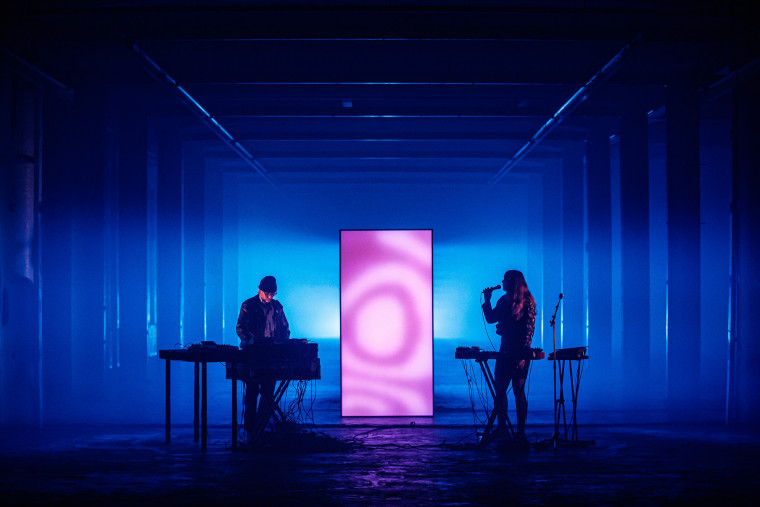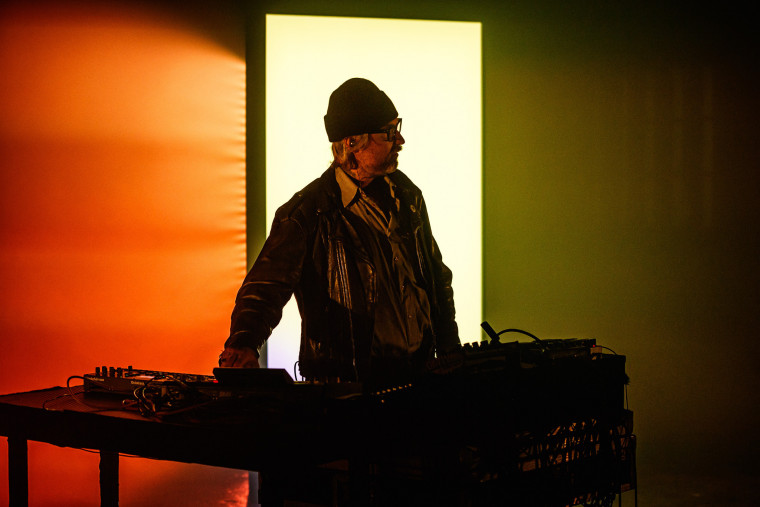 Tuesday 15 December - 21:00
Live Act: Peaking Lights
The live performance at Dekmantel Connects this evening comes from Dekmantel Records' very own Peaking Lights, bringing their usual rubber-grooved, dubbed-out, trippy pop to our studio in Amsterdam — and a dose of Californian sunshine we hope too. Tune in and bask in the light.
Tuesday 15 December - 20:55
Photo gallery: In Conversation With: Jameszoo
He's no "Fool" – Jameszoo in conversation was a rich and rewarding listen.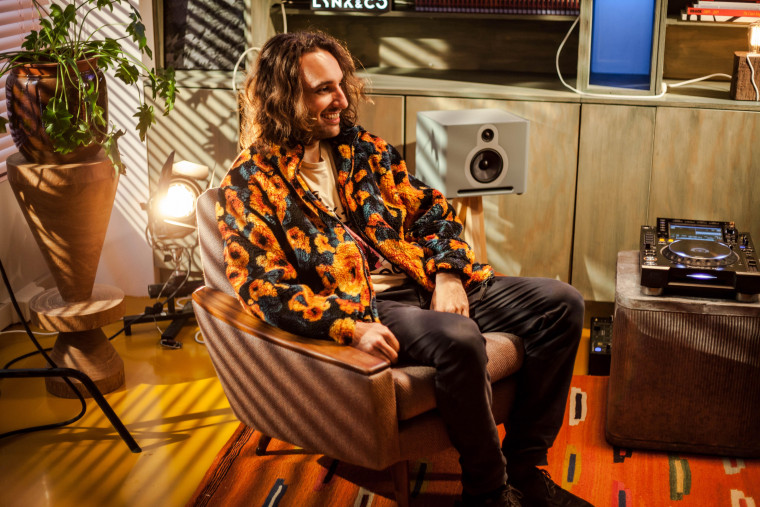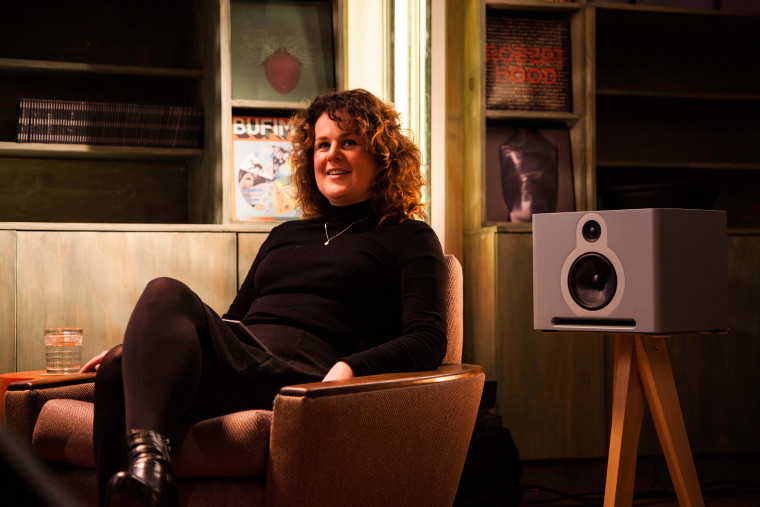 Tuesday 15 December - 20:30
Introducing: Jameszoo
Keeping things funky in The Netherlands, is Mitchel van Dinther better known as Jamezszoo. The 's-Hertogenbosch-based producer and DJ has been in the game for over a decade. He's known for his signature jazz-meets-experimental electronics sound, a style he has given the name "naive computer jazz". After several releases on local labels, including Rush Hour-affiliated Kindred Spirits, Jameszoo got his big break with the release of his debuutalbum in 2016. Fool appeared on Flying Lotus' Los Angeles-based record label Brainfeeder, and it includes his mind-melting, yet extremely catchy song Crumble. Last year, Jameszoo released his second album on Brainfeeder in collaboration with Jules Buckley and the Metropole Orkest, which is an orchestral narration of Fool recorded in Amsterdam's Melkweg concert hall.
In all his output, from releases to DJ sets, he keeps blurring boundaries between acoustic and computerized, and between abstract and groovy. Which is precisely why he has been and stayed a Dekmantel favourite over the years. This year, he surprised us with a 24-hour mix for our In Focus series, which showcases his exhaustive record collection, and his excellent genre-transcending taste. Tune in now as we'll be picking his brain to try and get a grip on his creative mind, and get a glimpse into projects and ideas he has been recently working on.

Words by Jasmín Hoek

Tuesday 15 December - 20:02
In Conversation With: Jameszoo
Jameszoo, one of the most adventurous contemporary Dutch electronic producers, is in the hotseat for the first of our Dekmantel Connects 1-to-1s. Let's see what this curious mind has to say.
Tuesday 15 December - 19:45
Photo gallery: Workshop: Music rights & alternative income streams for independent artist
Donelle Kosch of Amsterdam's The Collective Studio has been deep in conversation with Dennis de Groot, hashing out essential questions about from sync details to maintaining artistic integrity.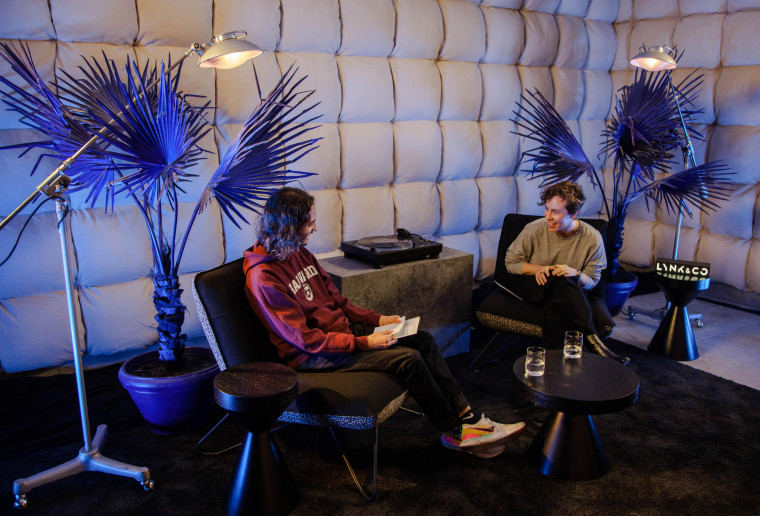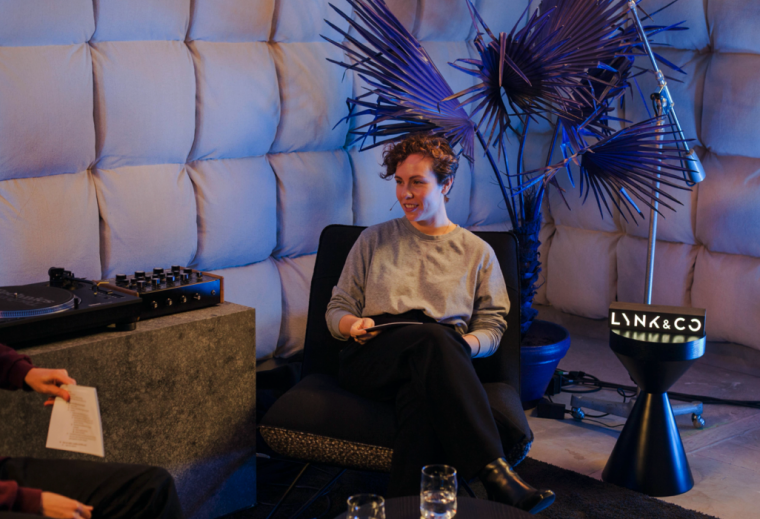 Tuesday 15 December - 19:02
Workshop: Music rights & alternative income streams for independent artist
Navigating the music industry was enough of a challenge before 2020. For Day 2 of our Dekmantel Connects workshops and panels, in association with Lynk & Co, we have assembled experts in this field to go over three core topics:
What are your rights as a musician, and how best to protest them? Where to locate alternative income streams that support your creative freedom? And does weighing up formalities such as these detract from the making of independent art?
Tune in and we hope the discussion is of some assistance.
Tuesday 15 December - 18:45
Now playing: Nice Girl - Whistling Thorn (by Naone)
Tuesday 15 December - 18:30
Live now: Naone
Seoul-born, Amsterdam-residing Naone is the final Radio Radio guest for today. Don't miss her dreamweaving DJ set as their takeover reaches its conclusion, and we began the evening portion of today's Dekmantel Connects programme.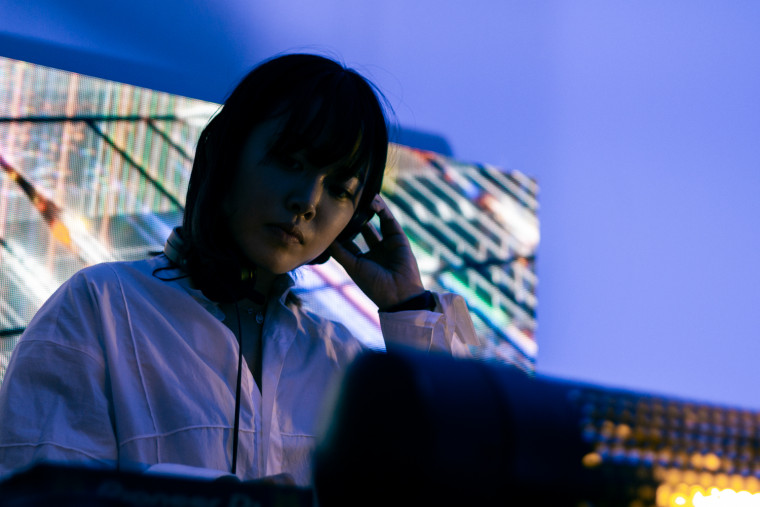 Tuesday 15 December - 17:55
Now playing: Toma Kami - This Side Up (Forest Drive West Remix) (by Human Space Machine)
Tuesday 15 December - 17:40
Live now: Human Space Machine
Human Space Machine takes us on a trip to the edges of our galaxy with his trippy house and techno.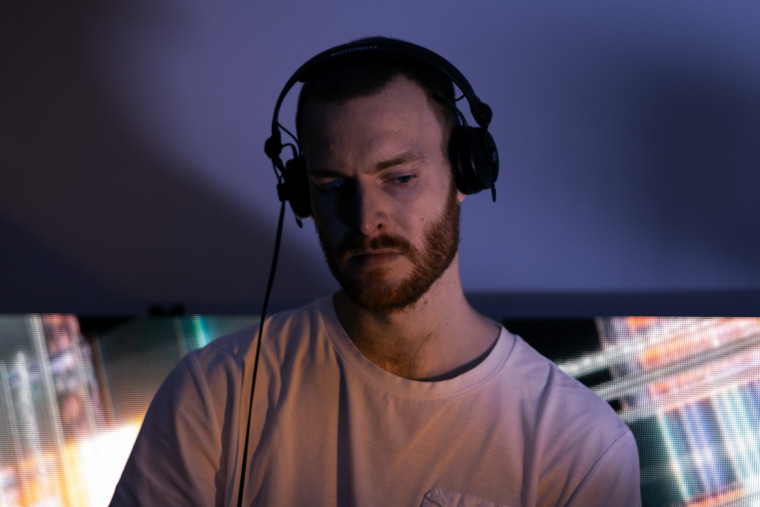 Tuesday 15 December - 17:08
Feature: Creating more with less: building your budget live set-up
In a landscape saturated with DJ sets, live electronic music performance provides artists with an alternative way of presenting sound; bringing a rewarding real-time presentation of musical ideas, but equally the challenge of becoming a live mix engineer and composer, in addition to performer. Even though real-life music events have come to a standstill, the internet is currently awash with options for people wishing to watch, learn, or perform "live" by way of online streaming events.

How to go about "building your budget live set-up" is a highly subjective question. It can deliver a myriad of answers influenced by your style of music, your composition preferences, and what "live" even means to a person, something that is a bit of a gray area in itself. This was made evident in conversations we had with analog dreamer Nadia Struiwigh, mind-dancing acid-mistress Alberta Balsam, Brainfeeder's naïve computer jazz conductor Jameszoo about their live-sets.

Whilst some pieces of gear will inevitably be mentioned through the course of this article, it acts more as a presentation of considerations and workflow perspectives, which can either be used when deciding what it is you need to perform live, or as a way to get more out of what you already have.

Read the full feature here. Words by Christopher Paul.
Tuesday 15 December - 16:56
Now playing: Boom! - Messed Up (by Eversines)
Tuesday 15 December - 16:44
Interview: Catching up with Identified Patient
He's one of the Netherlands most revered underground DJs, and rightfully so. Job Veerman, better known as Identified Patient, is an otherworldly storyteller whose leftfield mixes are ever full of twists and turns, and can potentially include any musical genre, tempo or mood. His productions commonly drift between wave, techno, acid and industrial – and just like his DJ-sets are marked by a severe but sensual irreverence the artist himself would likely describe as 'sleaze'. Since chances are high you've danced to this mastermind in pre-covid times, more introductory words are completely redundant. Instead, we got you an update on all things Identified Patient (including some must-hear playlist material).

Job! Unfortunately there's not a lot of surprise in (night)life right now, so what do your ups, downs and the in-betweens look like?

Since the last lockdown, life has been pretty simple in terms of activity. The daily grind has been the same for quite a while and I'm living outside the city these days, on the green outskirts of Amsterdam. You'd think there is more time for focus and structure, but I don't necessarily see more output than before. In fact, in the last two months I've made less and less music. But I do feel I'm at the end of that stage and the hunger for creating is getting bigger. The in-betweens are the rides to the supermarket in my 1999 Hyundai Excel. You could say I'm blessed to have a stable situation, but the lure of the bottomless pit is always present.

Music journalists like to describe your work as dark or gloomy, yet I've always felt a dreamy and energetic undertone. This is all a matter of perception, of course, so how do you experience these contrasting elements yourself?
Yes, definitely a matter of perception. That's always the case with these kinds of terms; hard to put a spell on, and easy to end in clichés. But I guess for you, as for me, it feels less depressed. Also, our concept of depressing music is linked to different situations and of course different tones. For example, a depressed-as-fuck song can make for a good memory in a club. If you play that on your iPhone while riding your bike in the morning, it can make the day very happy. In my opinion my songs tend to be more like passive aggressive, not full-blown dark.

You've previously talked about testing your own productions on the dancefloor. Now that this is impossible, are you saving up new tracks for post-corona times?

I'd love to have a big list of new homemade sleaze by now, but the list could be bigger (again, that will come). For some reason, every year I make a lot of tunes between December and March. Also, unfortunately, this year's plan to heavily expand the studio ended up like an implosion.

What is a DJ/producer without a live audience?

It's frustrating to not perform and make something for a night/day at a club or festival. That stoked feeling right before or in the middle of it when things are going – just letting the beast out for a few hours – is magic. I mean, we all miss it right? But I'm lucky enough to still be in the studio and able to make music.

Read the full interview here. Words by Leendert Sonnevelt.
Tuesday 15 December - 16:43
Live now: Eversines
Eversines co-runs the De Lichting label and has been a firm favourite of Amsterdam locals for years. It's his energetic yet dreamy selections which have earned him such a good reputation, and we're more than happy to have him joining for Radio Radio's broadcast today.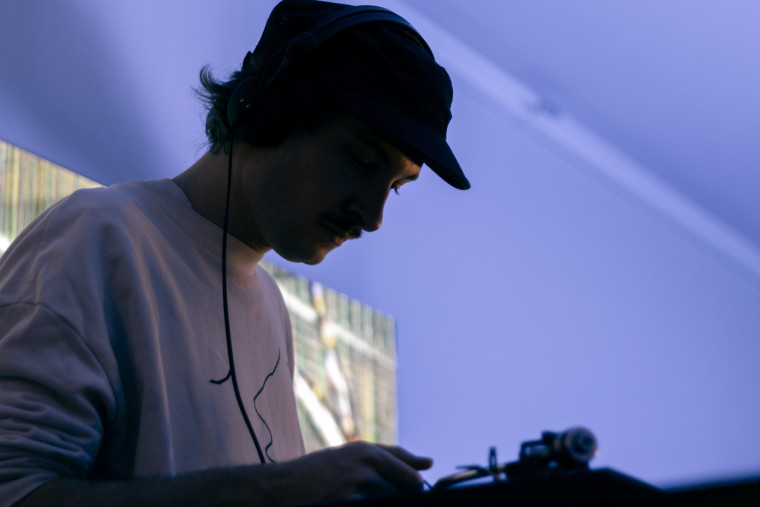 Tuesday 15 December - 16:14
Photo gallery: Nèna, LOLA, Rey Colino and Monty have stepped up and opened their record bags for us on today's Radio Radio takeover
Nèna, LOLA, Rey Colino and Monty have stepped up and opened their record bags for us on today's Radio Radio takeover — Eversines, Human Space Machine and Naone are still to come as we ease through the second afternoon of Dekmantel Connects.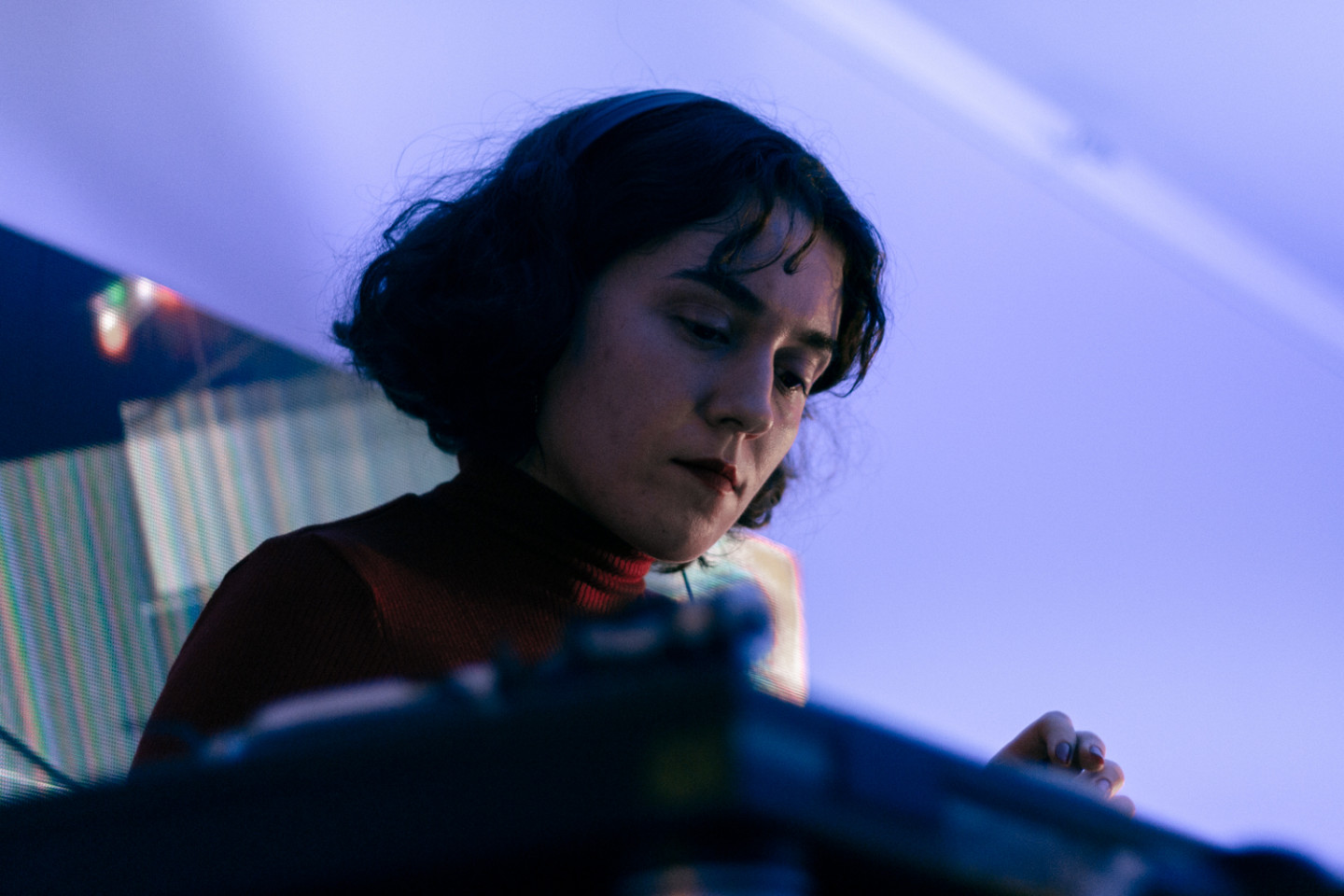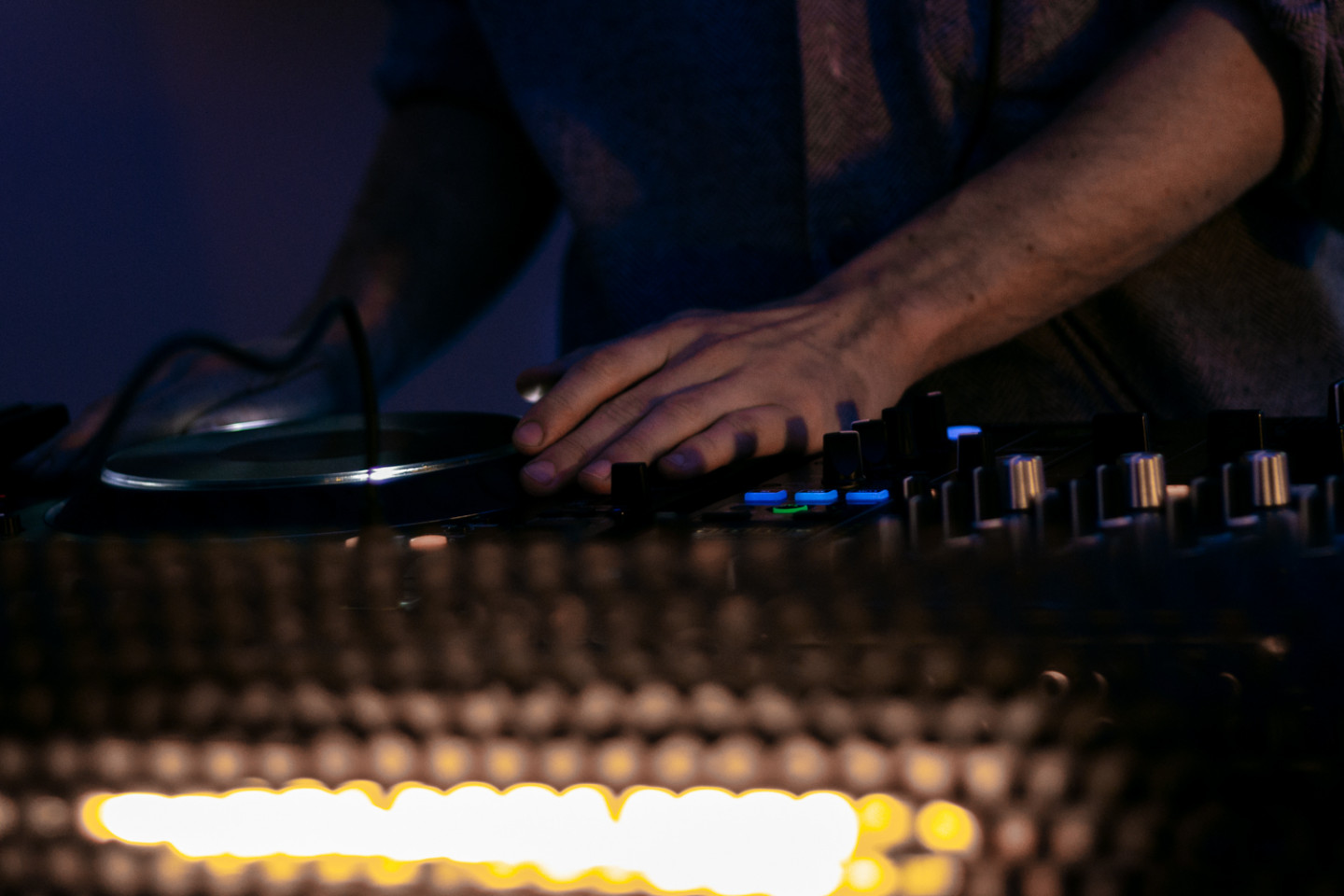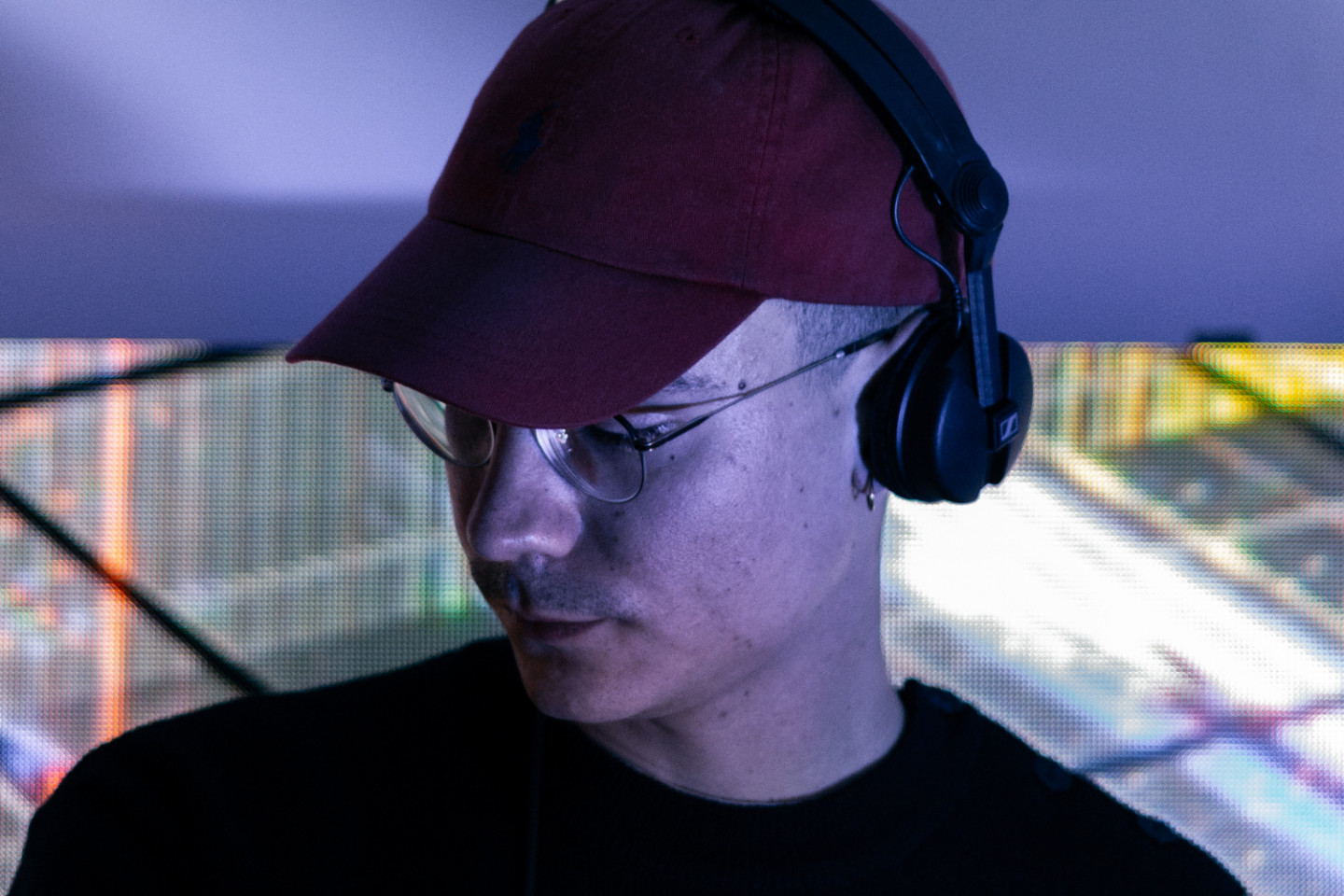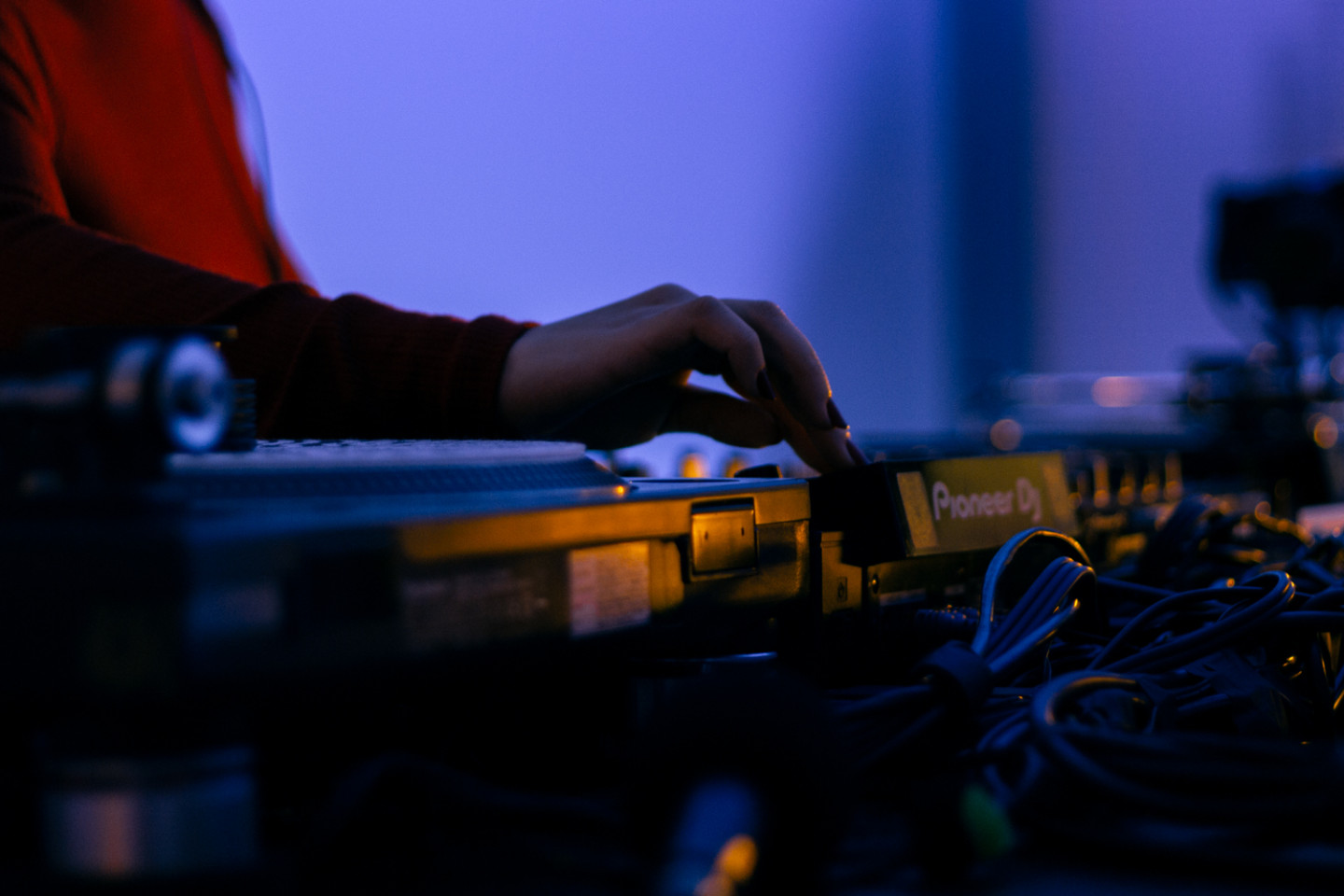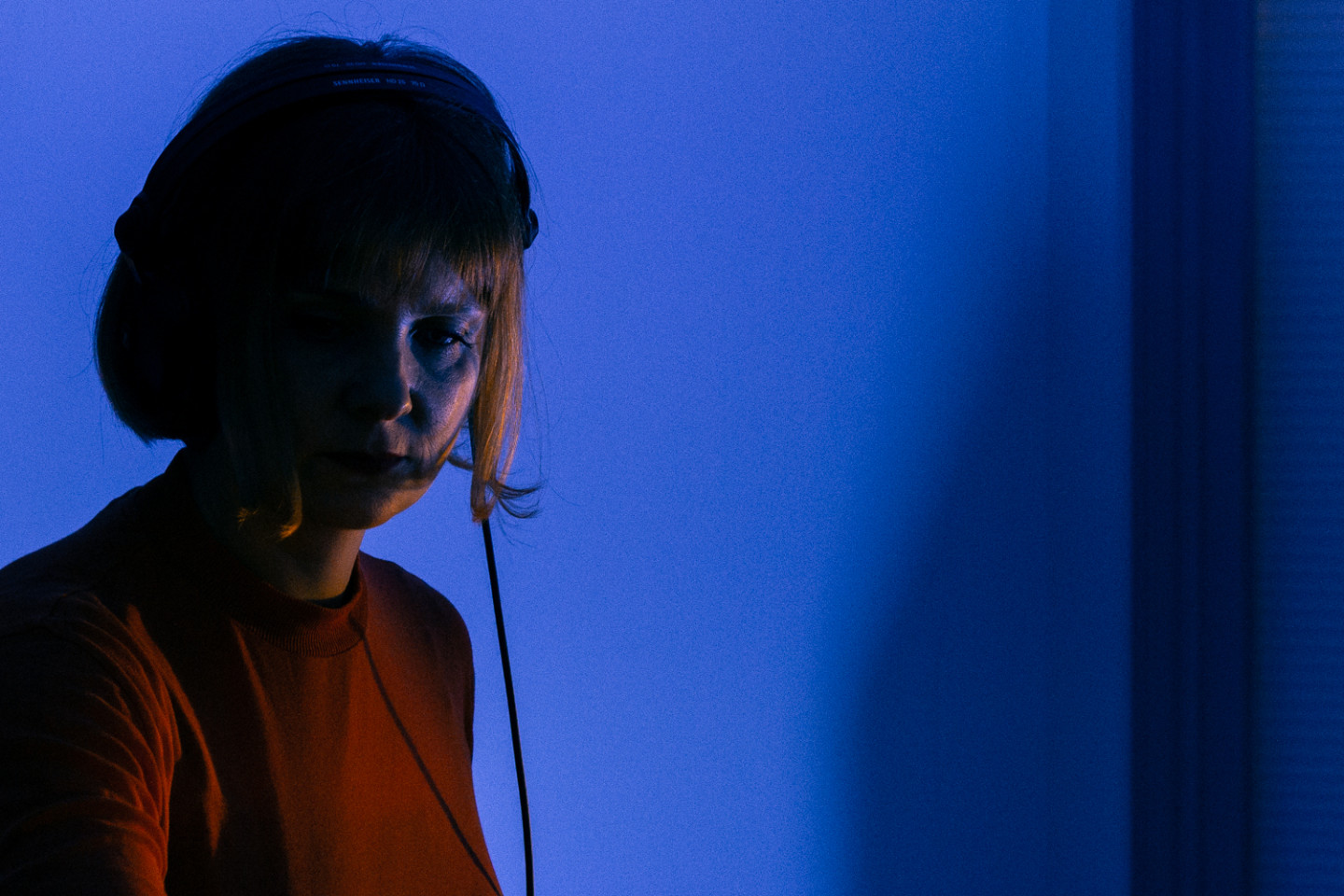 Tuesday 15 December - 15:28
Live now: Rey Colino
Kalahari Oyster Cult label head Rey Colino has a well informed view of a wide array of music. As a DJ, he likes to fuse hybrid 90s rhythms with acid electronics, ambient techno and house, and that's exactly what we're hearing in his show now. Lock in.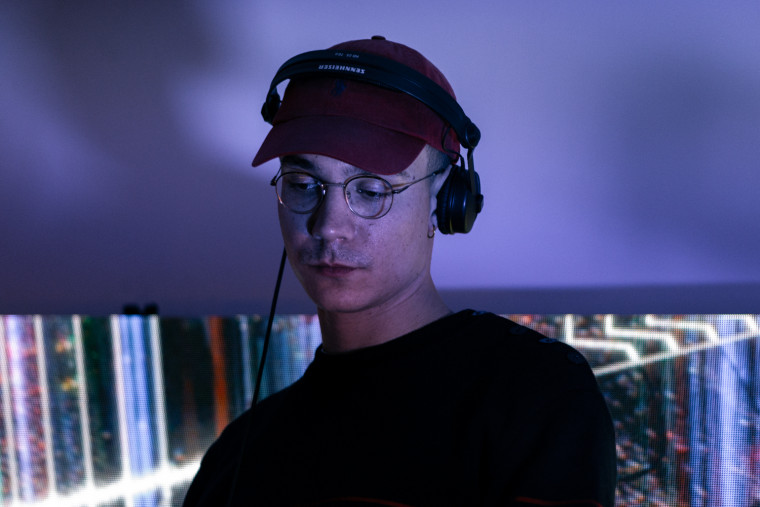 Tuesday 15 December - 14:45
Now playing: Mad Cobra - Press Trigger (by Nèna)
Tuesday 15 December - 14:30
Live now: Nèna
Nèna is inspired by the sincere emotions that reggaeton brings to a dance floor, and always conveys real messages with her sounds. Tune in for an hour full of tracks that make you want to dance.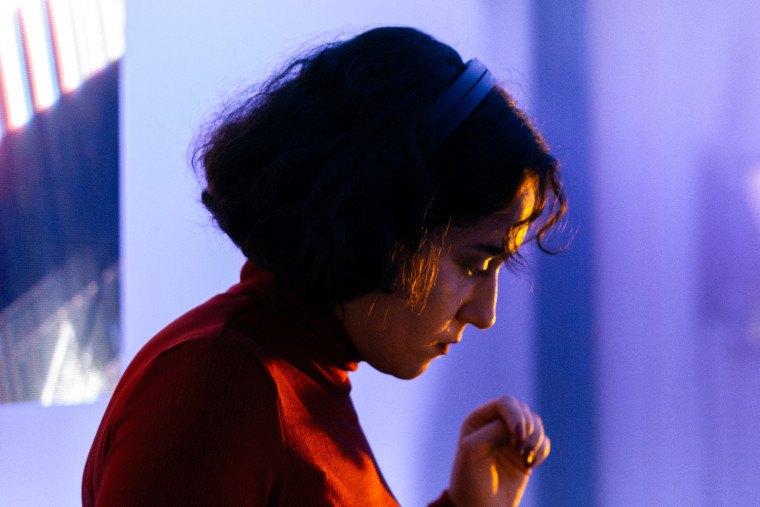 Tuesday 15 December - 13:30
Live now: Monty
Radio Radio are up and rolling for their Dekmantel Connects airwaves takeover, with cosmic voyager Monty guiding us through the second of their seven hours. Music to mend fried minds.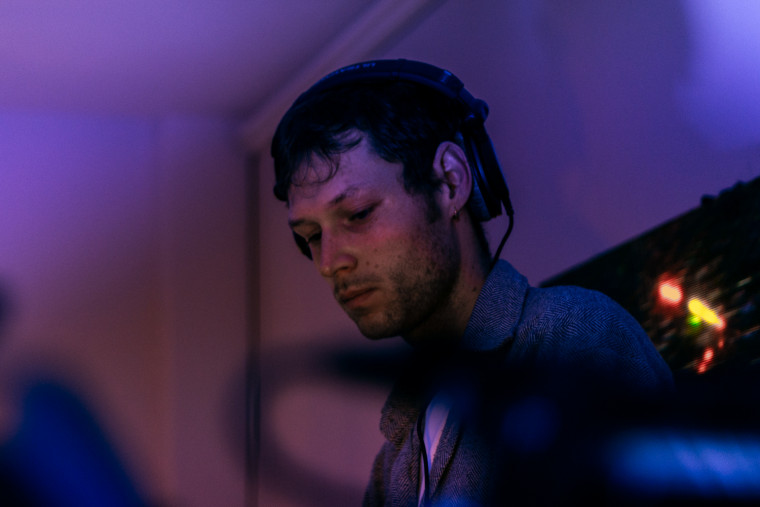 Tuesday 15 December - 12:30
Live now: LOLA
LOLA aka Sanne Huijsmans is at the heart of Radio Radio, which started as a five month popup and was so successful it became a four year adventure. A perfect selection to start your day with.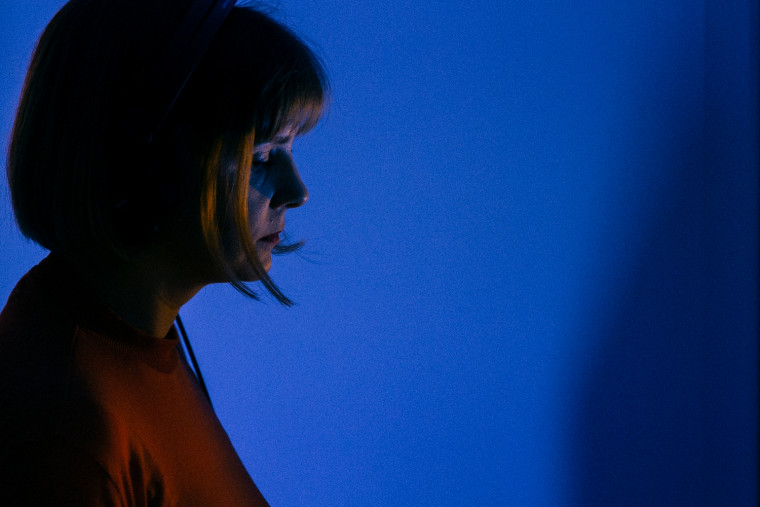 Tuesday 15 December - 10:50
Introducing: Radio Radio
Radio Radio opened their doors in 2018. They're located in Amsterdam's historic Wastergas area, which all used to be part of a former gas factory. The venue holds a dancefloor that can fit 150 clubbers at night, and a pizza place, Pizza Pizza, during the evenings. With an intimate, almost living room kind of vibe has proven itself to be a great setting for all-nighters and longer sets by locals and upcoming artists. In the past year, they've managed to keep their doors open for limited capacity listening sets, and for dine-in or take away pizza. But right now, we're constantly reminiscing about the magic of a goold old sweaty packed night in a red-lit and smoke-filled Radio Radio, surrounded by their lovely crew and other dancers.}

Next to running club nights, listening sessions, and hosting small concerts, Radio Radio has set up and collaborated with local initiatives on different interview and radio streams. So, they're no strangers to the concept. For their Dekmantel Connect's radio program they've invited a bunch of local faces for DJ-sets: Kalahari Oyster Cult label head Rey Colino, Amsterdam-based DJ and producer Naone from Seoul, virtuosa of smooth rhythms Nèna, Flippen Disk's Monty, Kiosk Radio-regular LOLA, and Eversines and Human Space Machine from De Lichting crew.

Words by Jasmín Hoek

Tuesday 15 December - 10:00
Welcome back to Dekmantel Connects
Was it all a dream? No? Then we guess we have to do it all over again.

Welcome back to Dekmantel Connects. After a 12-hour whirlwind yesterday to set the pace of the project, and a tiny bit of sleep where we could grab it, the time has come to leap back into the fire.

Coming up across today: Peaking Lights in concert, Jameszoo in conversation, and a workshop exploring how to stay financially afloat in the oh-so-choppy waters of the music industry.

And those of you that enjoyed our new B2B (H2H?) format, tonight is a doozy. The infamous 20,000+ record collection of Amsterdam's avant-legend DJ Marcelle will meet the fearlessness of my name is not mata. This is a DJ set that could really go anywhere. You'll have to catch it to be sure — they begin at 2200CET, so set an alarm.

First though, a seven-hour Radio Radio takeover that will be kickstarting any moment now. Grab some supplies and hunker down for the long haul. See you inside the ride.

Tuesday 15 December - 09:30
Day 2 is here
After a jampacked introduction to Dekmantel Connects, Day 2 is here already. On the playsheet: a live Q&A with Jameszoo, a b2b betwen DJ Marcelle & my name is not mata, a workshop on independent income and ownership rights within music, cosmic duo Peaking Lights live, two fantastic pieces of long-read editorial and Radio Radio taking over the...radio.