Welcome to our liveblog! A full-blown feed of our entire event, updated throughout the 10 days of Dekmantel Connects. A chance for you to keep track of what's happening at the moment, with photos, videos, background info and live updates. For more practical information and timetables, check out our program page or the info page. For any assistance, email us at [email protected]. For now, stay tuned!
Wednesday 16 December - 22:30
Day 3 was a full exposition of everything we are all about
Day 3 of Dekmantel Connects was a full exposition of everything we are all about: an intersection of electronic music, classic cinema, thought-provoking conversation, online radio and pride in Dutch talent. We hope you enjoyed it. Onward to Day 4
Wednesday 16 December - 21:02
RE:VIVE & Dekmantel present Scores III
Up now, a one-off film premiere as part of Dekmantel Connects: we are showing 'Scores III', the next in our audiovisual collaboration with RE:VIVE, this year featuring Interstellar Funk, Sjoerd Martens and Guenter Råle bringing new music to an old arthouse classic.
Wednesday 16 December - 20:50
Photo gallery: Live Act: Alberta Balsam
Flanked by a grid of flashing lights, Rotterdam's Alberta Balsam conjured an electrical storm at Dekmantel Connects this evening.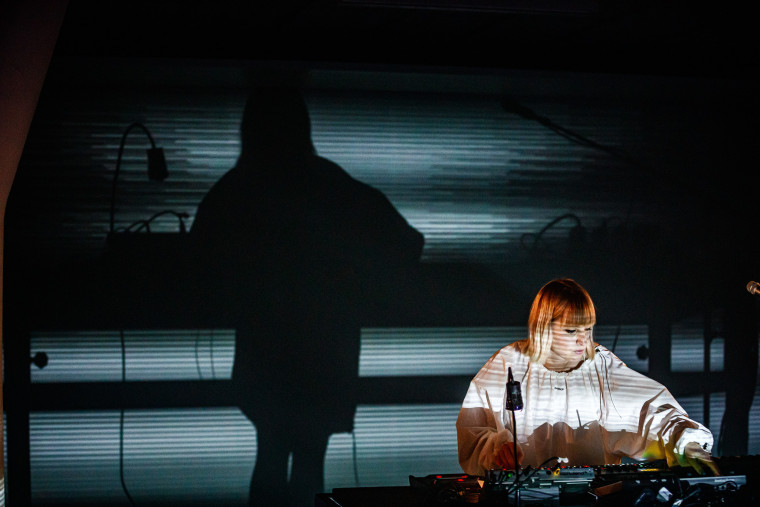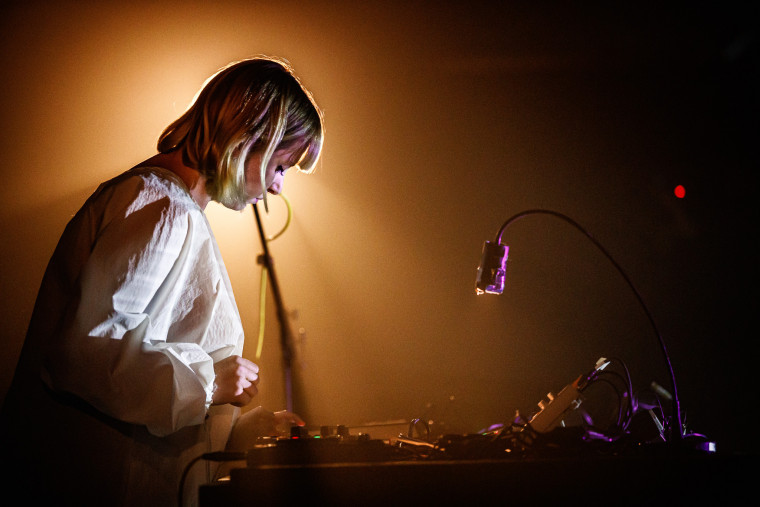 Wednesday 16 December - 20:30
Introducing: Alberta Balsam
From the cradle of United Identities – the radio show, record label and club night curated by none other than Carista – please welcome another remarkable newcomer. Alberta Balsam (born: Aniek de Rooij) is a Rotterdam-based producer, live performer and DJ whose sound is heavily rooted in IDM, experimental acid, electro and techno – leaving just enough space for the right dose of breaks.

To those who experience one of her performances, it'll be no surprise that Aphex Twin, Speedy J and Boards of Canada sit side-to-side among Alberta Balsam's favourites. While primarily focusing on hardware-based live sets and productions, her DJ sets are characterized by an eclectic and bold track selection, ranging from pounding techno and electro to fuzzy acid and ambient. Dig301, the artist's contribution to Modern Intimacy Volume 1, is as soulful as it is futuristic – miraculously leaving a listener both hot and cold.

Dekmantel Connects is proud to host a live set by this rising talent. Tune in for a radical balm of body and soul.

Words by Leendert Sonnevelt

Wednesday 16 December - 20:00
Alberta Balsam
Our live show for Day 3 of Dekmantel Connects is Rotterdam's fêted acid-electro producer Alberta Balsam, with a table of hardware accompanying her. Give your Wednesday a jolt.
Wednesday 16 December - 19:05
Finding funding: where to start?
Applications, funding, grants: a white-hot topic in 2020, for good reasons and bad
In our second Dekmantel Connects workshop, Amsterdam's super-trusted polymath Femke Dekker is here to guide you through what stimulus might be available to the cultural sector, and how best to attain it.
Wednesday 16 December - 18:45
Photo gallery: Wrap up of Garage Noord's radio take-over
A big thank you to the Garage Noord crew and their guests for taking over our radio today!
Starting in a bit: Finding funding: where to start? By Femke Dekker. Keep it locked.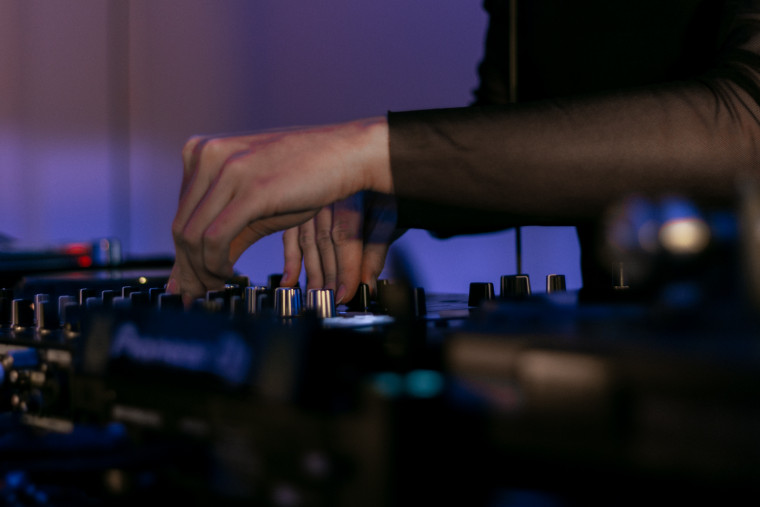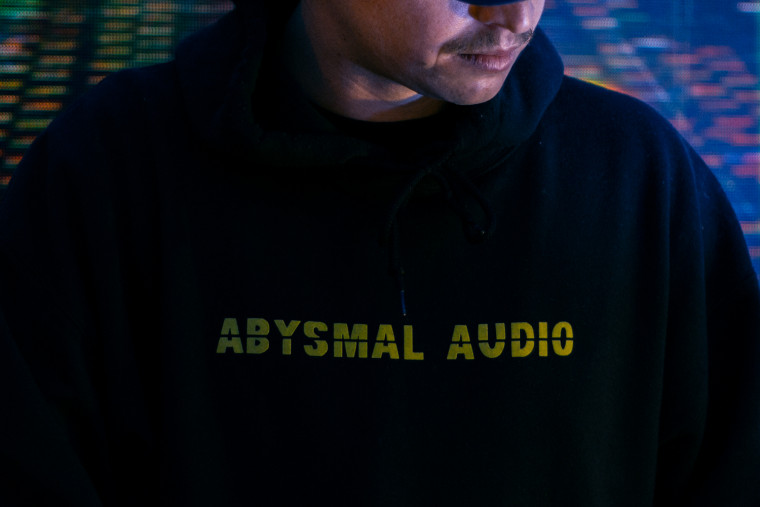 Wednesday 16 December - 18:30
Now playing: LX One - Kingsland Dub (by Lulu)
Wednesday 16 December - 18:20
Live now: Lulu
A resident of the much-missed Strange Sounds From Beyond, Lulu is here to bring Garage Noord's radio takeover to a typically trippy close. Don't miss this one!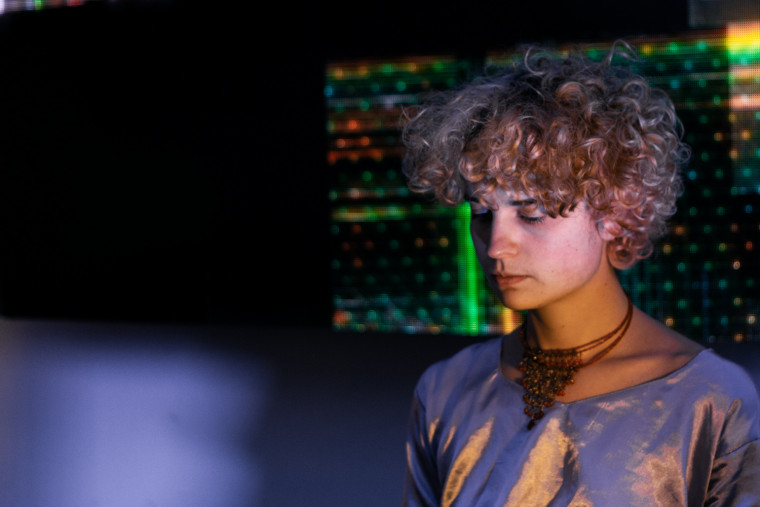 Wednesday 16 December - 17:07
Live now: Mickenik
Garage Noord resident Mickenik is a beacon of mesmerising sounds and twisted rhythms. Tune in to hear what he sounds like.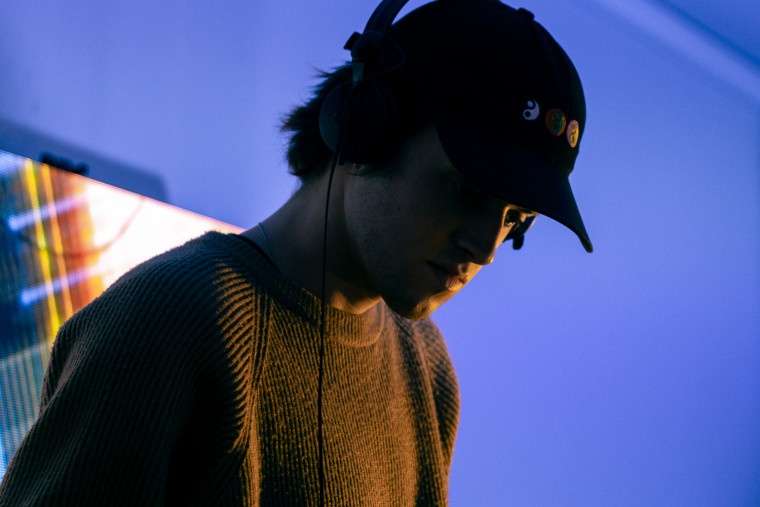 Wednesday 16 December - 17:00
Interview: Pleasureful rebellion: my name is not mata explores sensuality and finds beauty in darkness
Formerly known as Mata Hari, sometimes operating as pyruvicac.id, my name is not mata, refuses to coalesce into a definable form. As eclectic as they are danceable, her mixes are a kaleidoscope of jagged broken-beat, gothic industrial, feminist spoken-word, R&B and electro, each twist and turn sparking new, effervescent shapes.

A beloved presence in the Dutch scene, my name is not mata is a former resident at Strange Sounds from Beyond and has made appearances on LYL, BIZAARBAZAAR, c-, Motion Ward, Red Light Radio, Future Intel and Rotterdam's Operator Radio. On social media she is just as eminent and entertaining, posting niche music-related memes and cryptic track titles. Catching up just after the recording of her Dekmantel Connects stream with the legendary DJ Marcelle, we spoke about the joy of dancing and her desire to be authentic, especially when facing difficult times.

Hey there! How did the set go?
Hi! I hope as great as it felt in the moment. There were some chaotic bits, yet I can't wait to watch it! Usually, I put a lot of thought into my mixes. But since I was going to go back-to-back with Marcelle, I wasn't able to prepare definite transitions like I often try to do. We met up beforehand to go through some of the records I was considering to play, to make a cohesive aesthetic somehow, but both knowing it would be a wild ride regardless. Marcelle makes every decision on the spot, and it works! I, however, am a fairly anxious and hyper person so that approach doesn't seem to go too well for me. Yet I've found if I can get completely in the zone then the fear can melt away slightly and sometimes even completely. During the stream I even forgot the cameras were rolling. It's so liberating if I'm able to let go of being self-conscious and just be entranced by the music entirely.


On your Soundcloud page, there is a quote from the song 'Somebody Else's World' by the Afrofuturist musician, Sun Ra: Somebody else's idea of somebody else's world / Is not my idea of things as they are / Somebody else's idea of things to come / Need not be the only way / To vision the future. Can you tell me what that song means to you?
Sun Ra is a huge inspiration. He was initially the reason that I loved the name Mata Hari, which translates to "eye of day" in Malay, meaning the sun. Since "Sun Ra" refers to both the deity of the Sun as well as the Sun itself, that was my way of saying I'm deeply inspired by his approach to life and music. Everything about his work as a jazz composer, piano, synthesizer player and radical thinker has been so influential on me. Of course, I'm not saying that I'm remotely as talented as him, but I find a lot of meaning and especially healing in his worldview and art. That quote is particularly special because it's about questioning the established ways of doing things and opening yourself up to alterity.


I recently started reading the biography of another Afrofuturist, the jazz-mystic Alice Coltrane. She speaks about her music as a way to reach the divine and to explore spirituality and cosmology.
That's extremely present in Sun Ra's lyrics as well as in the way that he dressed, which was literally out of this world. He didn't identify with being from Earth and instead saw empowerment as coming from outer space or as an alien entity – being in The Universe. This was a guiding principle for the commune he started in Philadelphia that meshed together music with cosmic philosophy. We get so stuck on a fixed idea of what things should be, and Sun Ra was trying to move outside those kinds of limitations.

Read the full interview here. Words by Hannah Pezzack
Wednesday 16 December - 16:35
Photo gallery: Garage Noord crew in full effect
Garage Noord crew in full effect — the sounds of Donker Tapes, DJ Corridor, Max Abysmal and Caline With C gone by; Mickenik and Lulu still to come.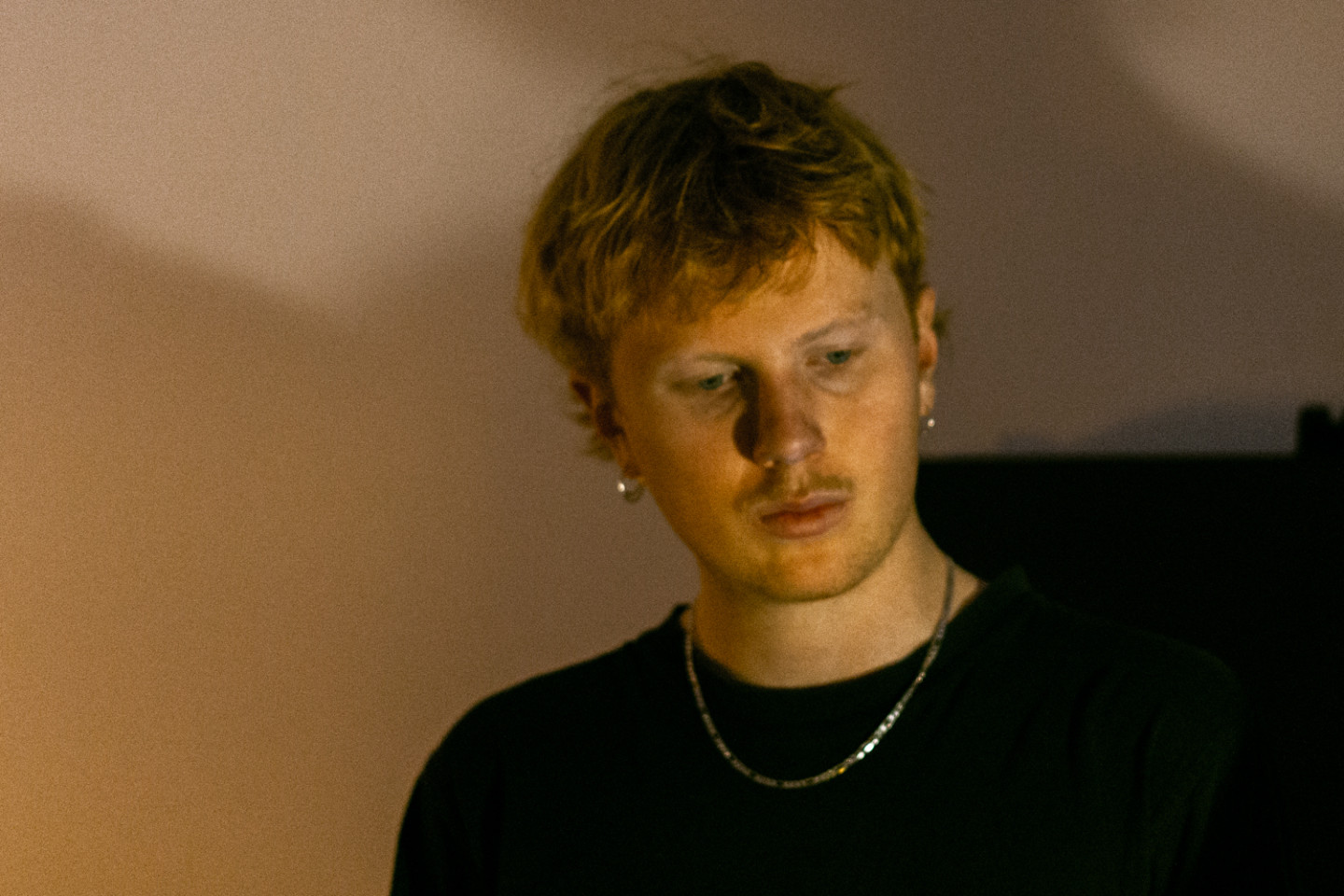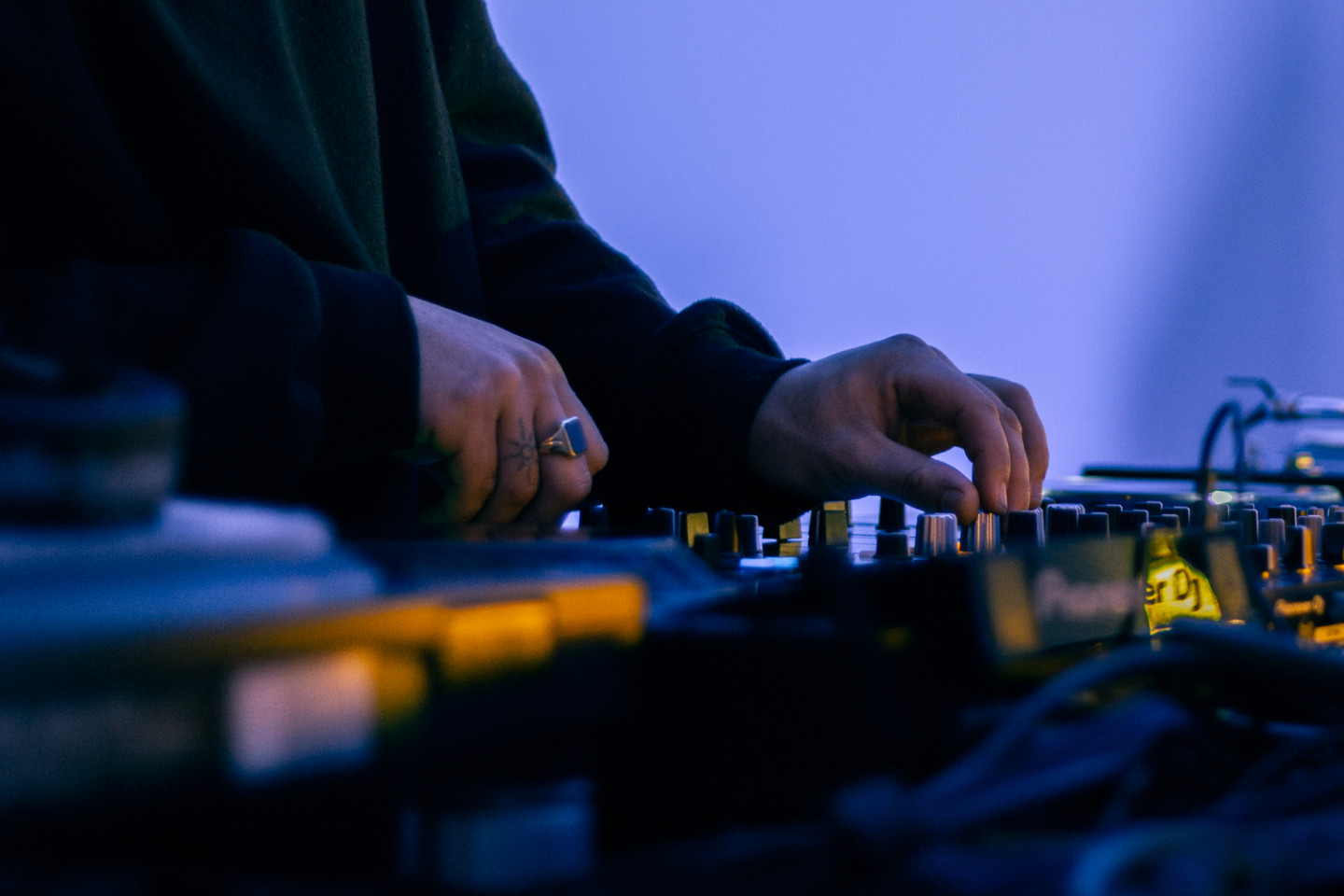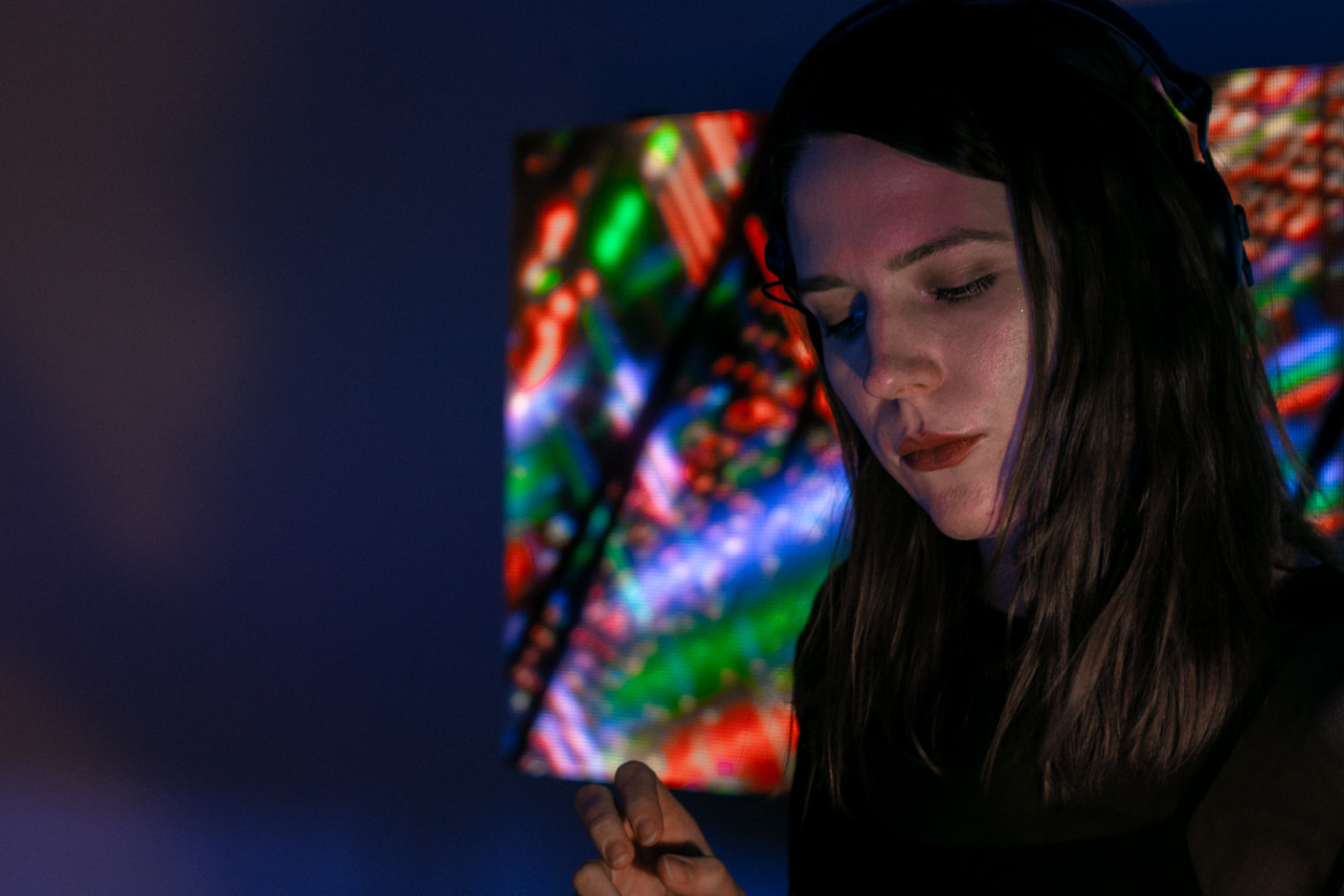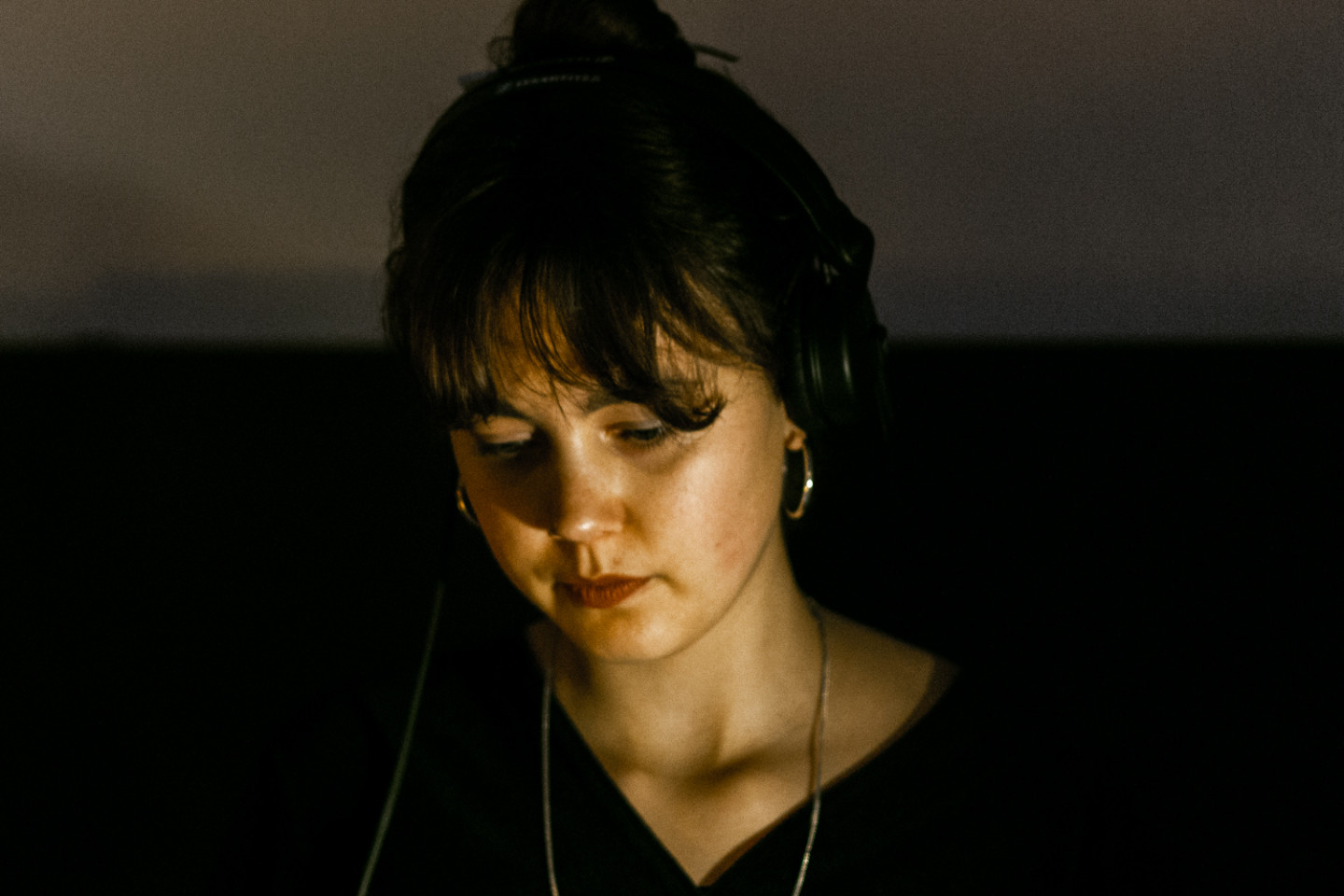 Wednesday 16 December - 16:30
Now playing: Chicks On Speed - Euro Trash Girl (by Caline with C)
Wednesday 16 December - 16:12
Live now: Caline with C
Caline with C likes to challenge expectations and explore the unknown. and always manages to find harmony on her quest to balance abstract sounds with darkness and light.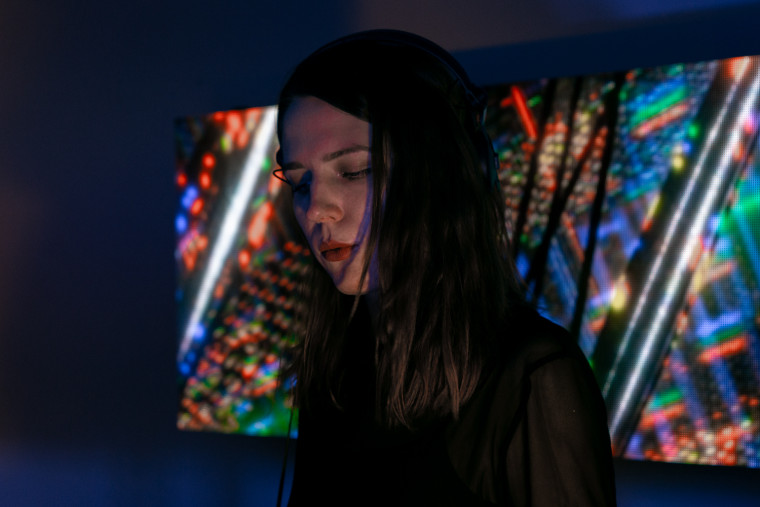 Wednesday 16 December - 15:10
Now playing: Jay Bahd feat. City-Boy, O'kenneth, Reggie & Kwaku D.M.C. (by Max Abysmal)
Wednesday 16 December - 14:57
Live now: Max Abysmal
Live on air now as part of today's Dekmantel Connects radio programme is the familiar face of Max Abysmal – hi Max! With another four hours of fantastic music via the Garage Noord crew, there's nowhere better to be.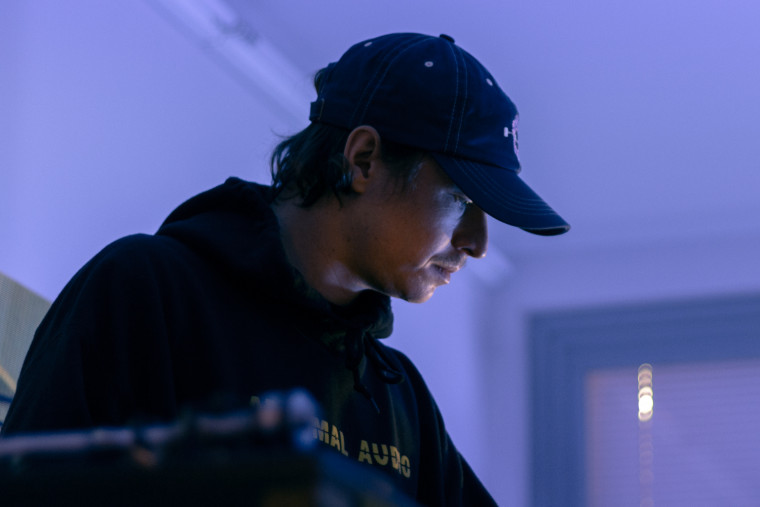 Wednesday 16 December - 14:00
Photo gallery: DJ shows portraits by Loes de Boer
It couldn't be a Dekmantel project without DJs, right? Many thanks to the talented Loes de Boer for capturing portraits of some of the selectors on display across Dekmantel Connects: Intergalactic Gary, mad miran, Steve Rachmad, Vic Crezée, Identified Patient, Fafi Abdel Nour, Nala Brown and more. Check the full photo feature here.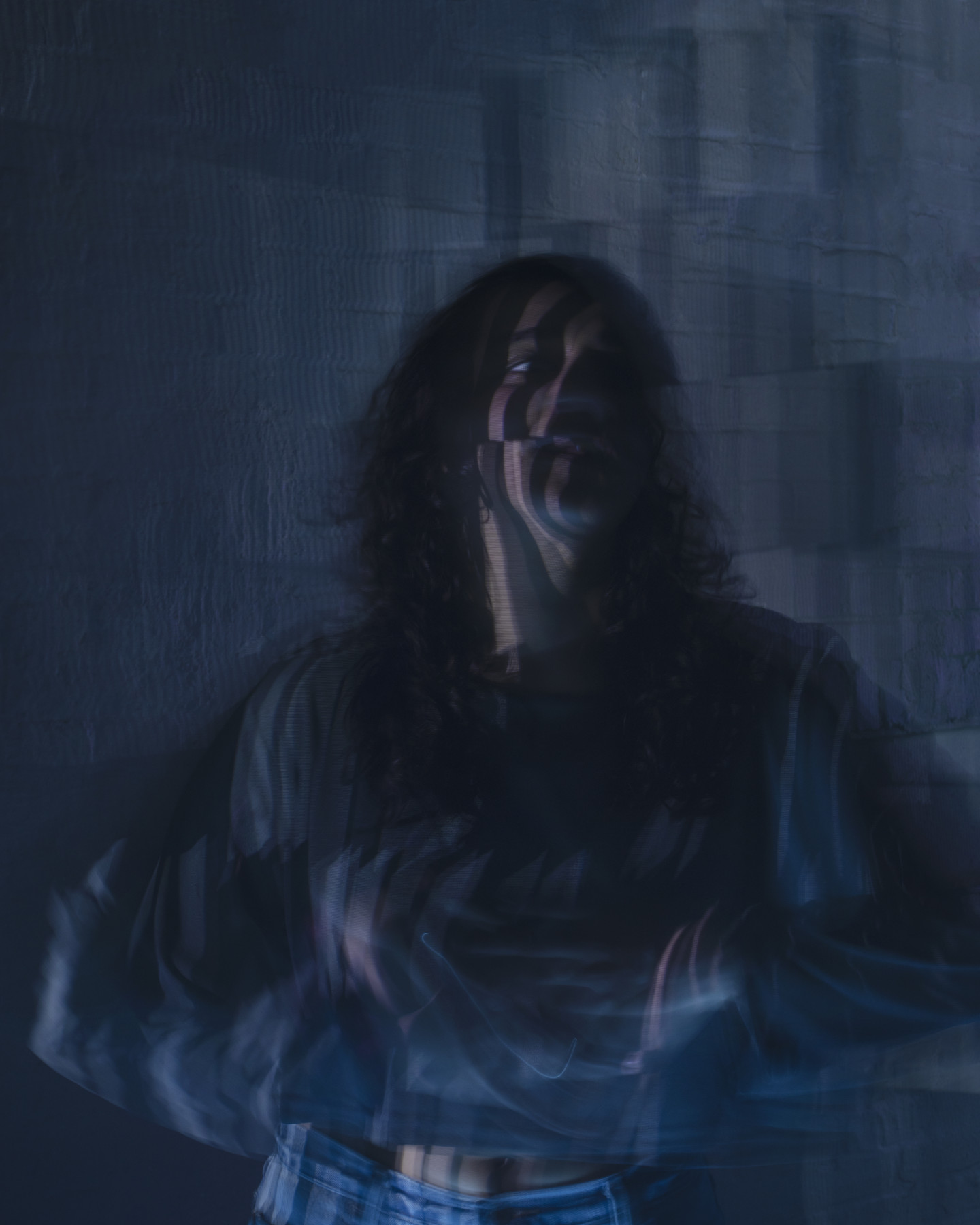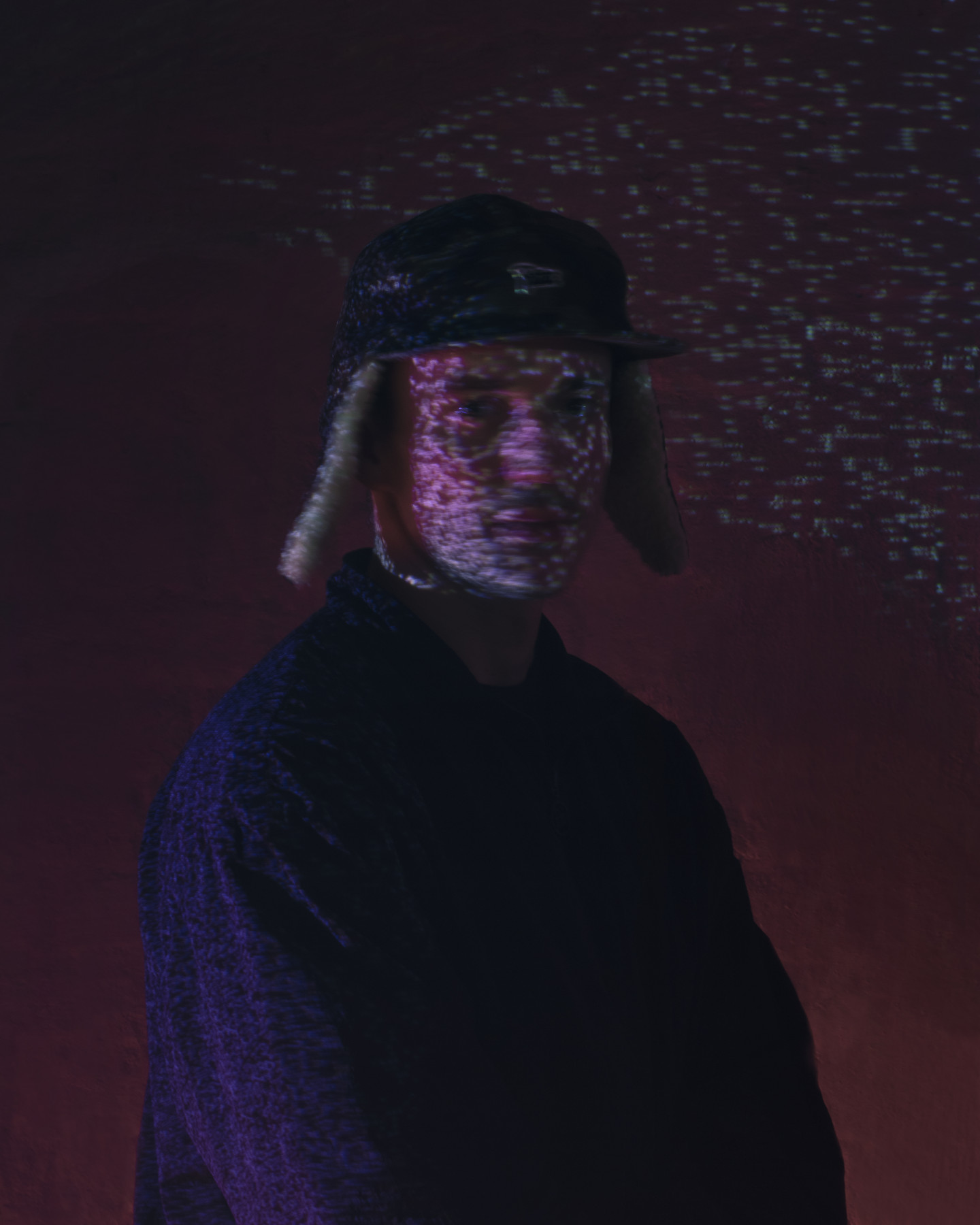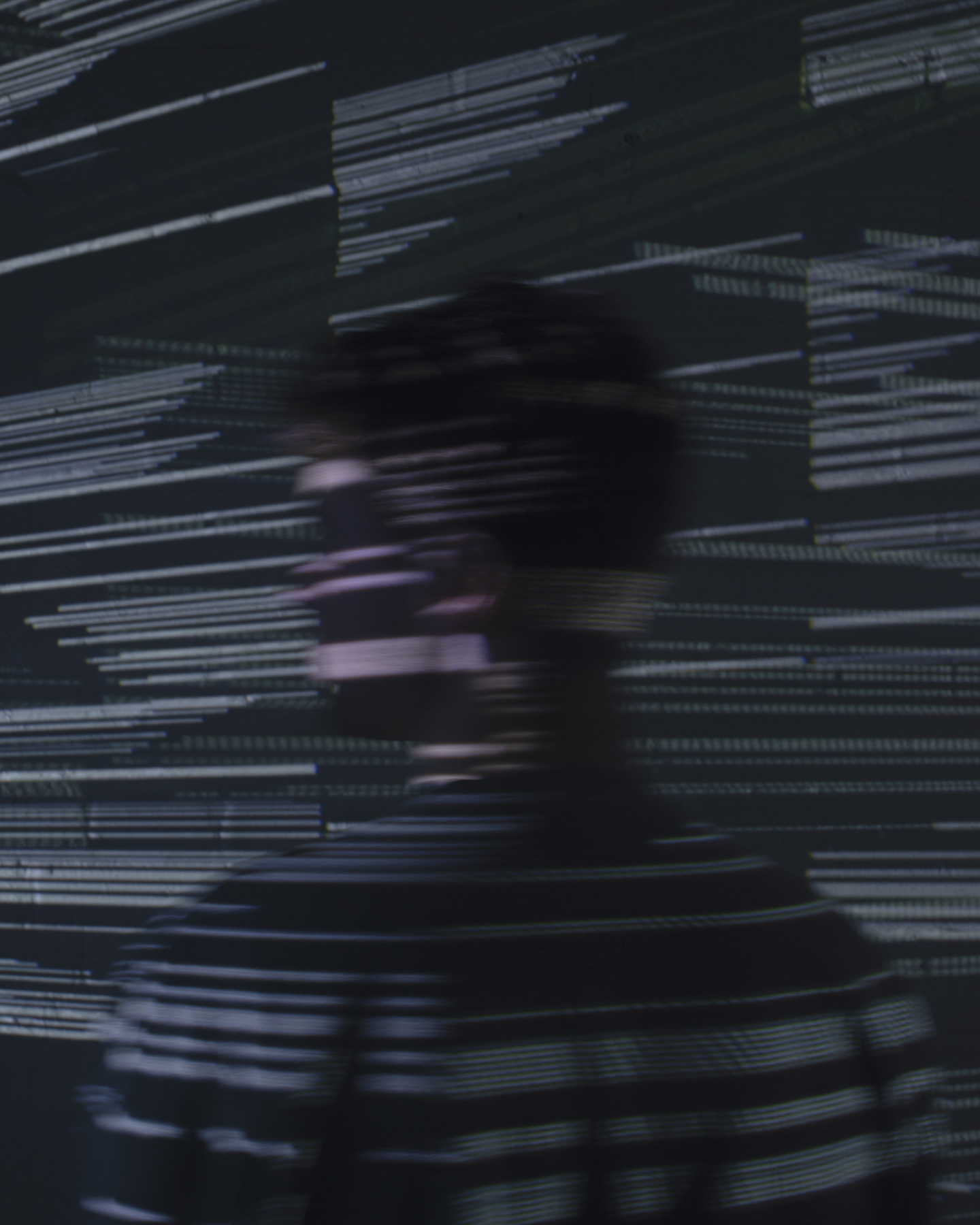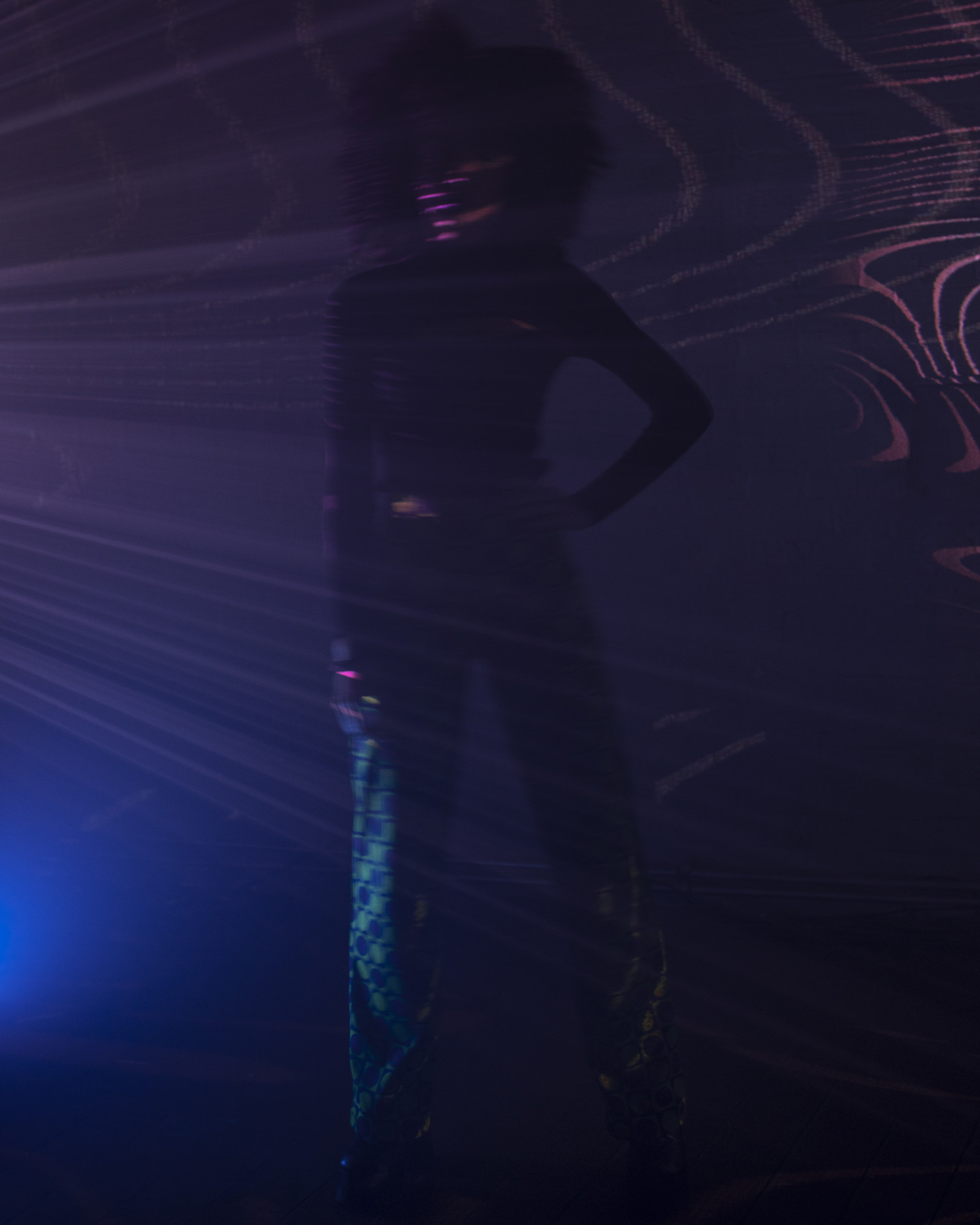 Wednesday 16 December - 13:50
Now playing: DJ J Heat - Stranded Dub
Wednesday 16 December - 13:46
Live now: DJ Corridor
Amsterdam's DJ Corridor - also known as Rural Juror - has stepped into the radio studio for an hour filled with everything from DJ Blaqstarr to Flying Lotus.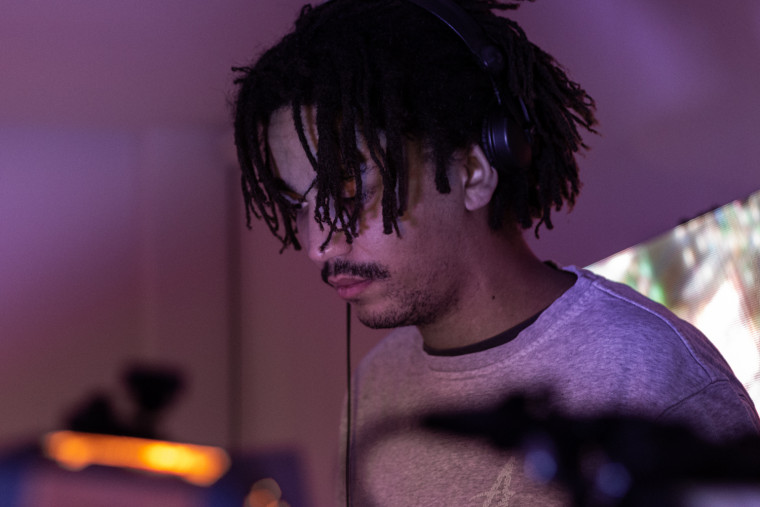 Wednesday 16 December - 12:40
Now playing: Pearson Sound & Clara! - Mi Cuerpo (by Donker Tapes)
Wednesday 16 December - 12:25
Live now: Donker Tapes
Donker Tapes is an experimental platform for music and art that usually hosts events at Garage Noord each month. From post-punk to lo-fi ambient electronics, expect an excursion to the gritty and experimental edges of sound. Lock in.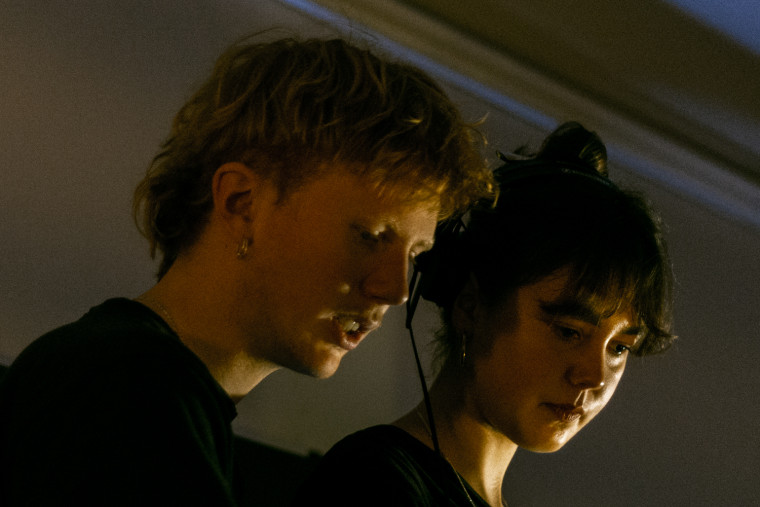 Wednesday 16 December - 11:00
Get to know: Garage Noord
It almost hurts a little to write about Garage Noord when we haven't been able to stop by and share in this beautiful space for the largest part of 2020. Even in times of trouble, however, there is no stopping the intimate club on Amsterdam's blooming Northside – and we gladly give the collective its own, well-deserved platform during Dekmantel Connects.

Founded in 2017, Garage Noord has quickly become the go-to spot for all light and heavy sounds on the fringes of club culture. From a dinner date on the terrace with The Netherlands' own experimentalists, to a twisted nocturnal techno affair with headliners from overseas: in this small space, all things seem possible. Garage Noord is mostly a community effort where the bliss of night (and day) allows for interaction and connection. In addition, it has catalyzed the careers of a host of brilliant DJs – such as Merel Rhizoom, DJ Serene and Drknghts Collective – which might have gone unnoticed if it weren't for Garage. In short, all of this is what constitutes an excellent club. Or, as its patrons would say, 'Garage is life (the rest is just a detail)'.

For its Dekmantel Connects radio day, Garage Noord is bringing what it brings best: sound explorations of all kinds of musical fields, provided by Donker Tapes, DJ Corridor, Max Abysmal, Caline with C, Mickenik and Lulu.

Words by Leendert Sonnevelt

Wednesday 16 December - 10:30
No rest as we enter the middle stretch of Dekmantel Connects Week 1
No rest as we enter the middle stretch of Dekmantel Connects Week 1. In fact, today's programme pushes even further out than before.

Garage Noord will be seeing us through lunch and beyond, bringing DJs who embody the marriage of craftsmanship and freewheeling fun that the Amsterdam venue is known for.

In the late afternoon, we hand over to a close friend of ours, the ever-dependable Femke Dekker, to talk through the specifics of finding funding in a key workshop for independent artists (if this means you reading, do set an alarm!)

The evening splits in two parts. Rotterdam's Alberta Balsam will be bringing an acid-tinged live hardware set to our Het HEM homebase, before we premiere 'Scores III'. With this, we work once again with RE:VIVE to grab arthouse cinematography of the past, and marry it to electronic music of the present day, thanks to the ingenuity of 2020's graduating class: Interstellar Funk, Sjoerd Martens and Guenter Råle.

If this sounds like an appealing day to you, well then hey, you're in luck! We're kicking off any moment now.

Wednesday 16 December - 10:00
Day 3 of Dekmantel Connects is upon us!
Day 3 of Dekmantel Connects is upon us! In store: a Garage Noord radio takeover; the premiere of 'Scores III', our ongoing audiovisual project with RE:VIVE; a workshop, hosted by Femke Dekker, on acquiring artistic funding; and a set of live electronics by Alberta Balsam. Here is the timetable, and you can catch all the action on here.