Welcome to our liveblog! A full-blown feed of our entire event, updated throughout the 10 days of Dekmantel Connects. A chance for you to keep track of what's happening at the moment, with photos, videos, background info and live updates. For more practical information and timetables, check out our program page or the info page. For any assistance, email us at [email protected]. For now, stay tuned!
Thursday 17 December - 23:45
This was the Thursday of Dekmantel Connects
All together: two very special live performances, an anything-goes head-to-head DJ set, a bass-heavy radio takeover, and critical workshop knowledge for any aspiring label owners: this was the Thursday of Dekmantel Connects. Thanks for spending it with us.
A big and hugely DJ-focused Friday beckons... see you then.
Thursday 17 December - 23:30
Photo gallery: Victor Crezée & Mairo Nawaz
With record collections spanning everything from techno to intergalactic electro, we hoped Mairo Nawaz and Victor Crezée were set to dazzle when they stepped up to the 1s and 2s tonight. And dazzle they did.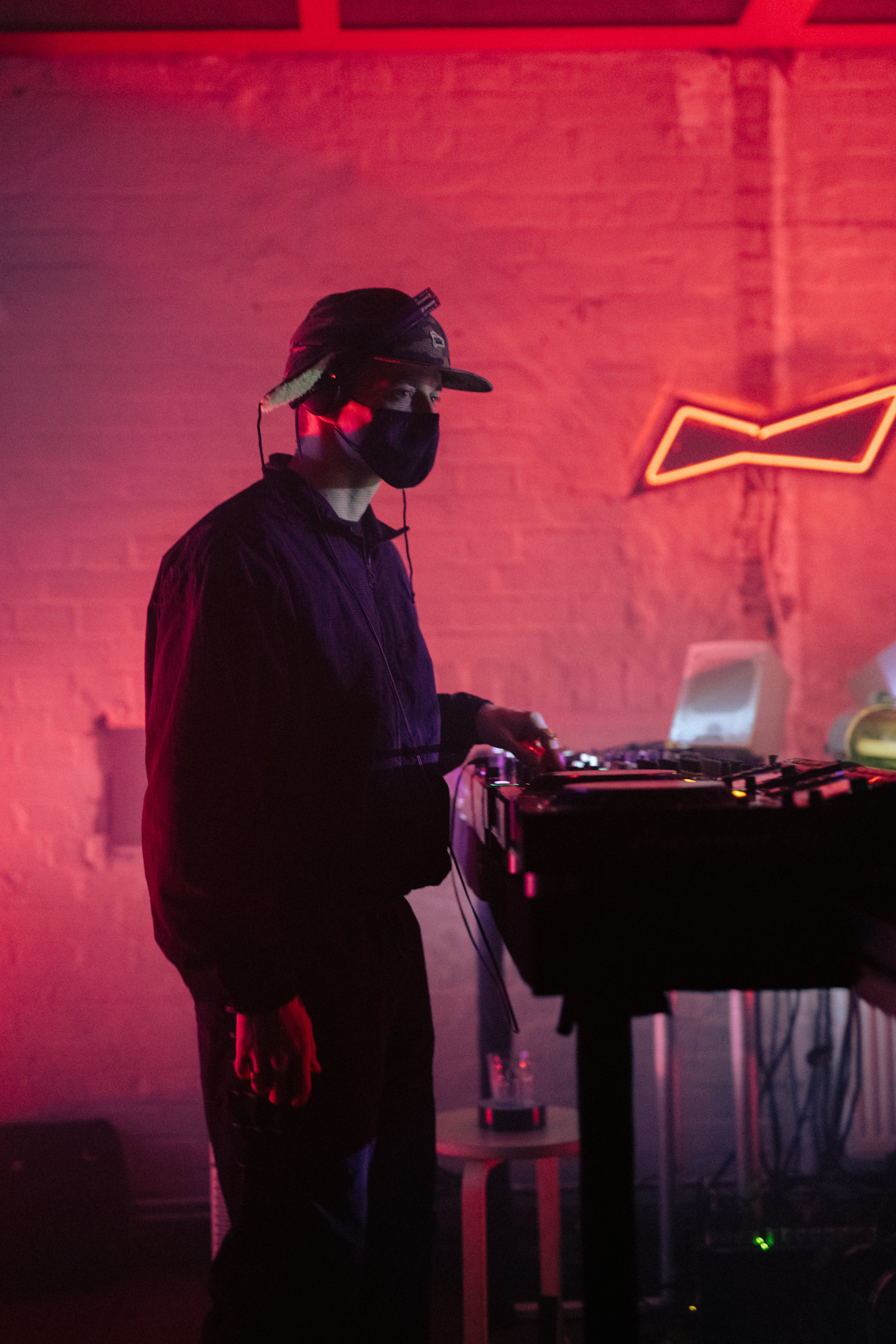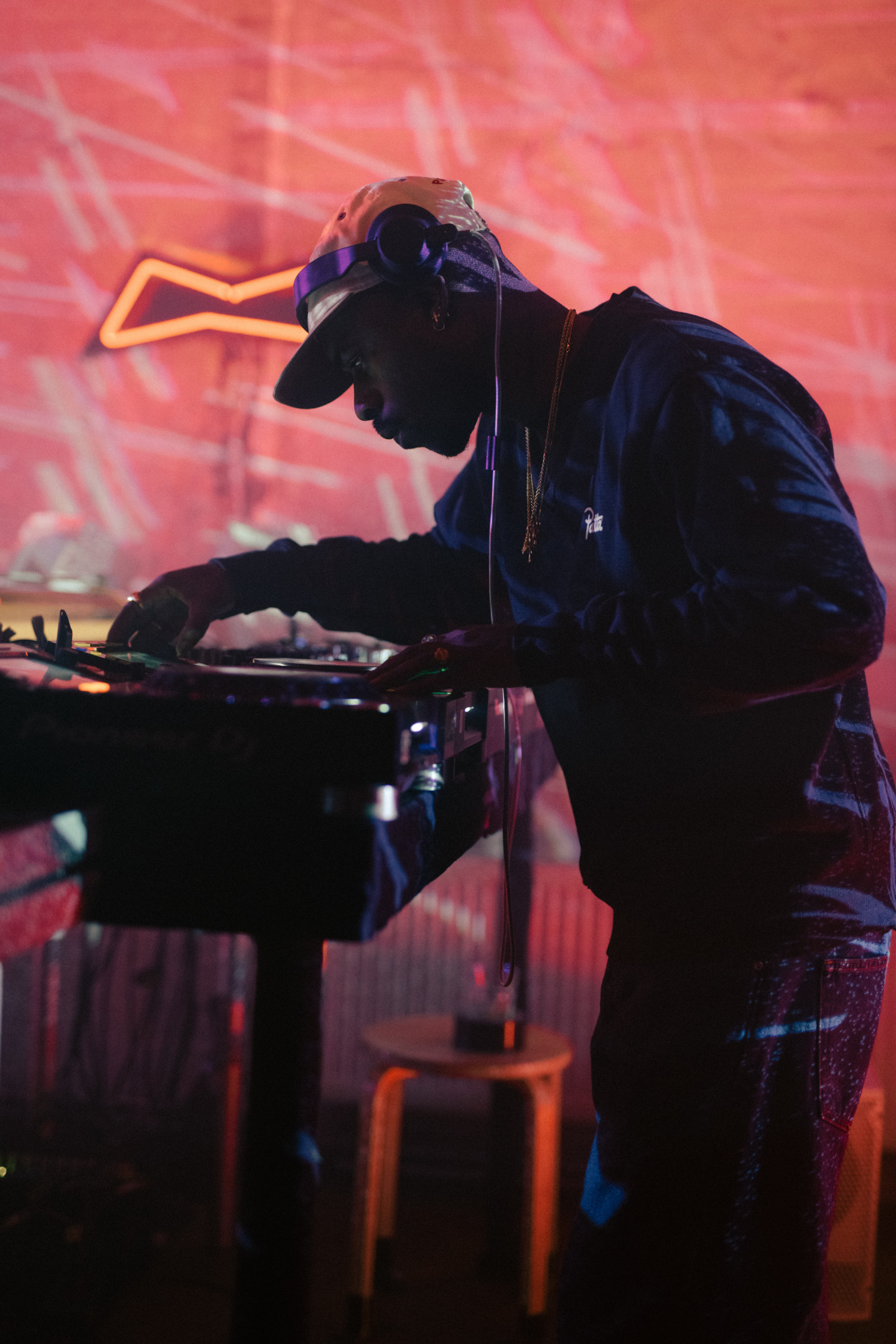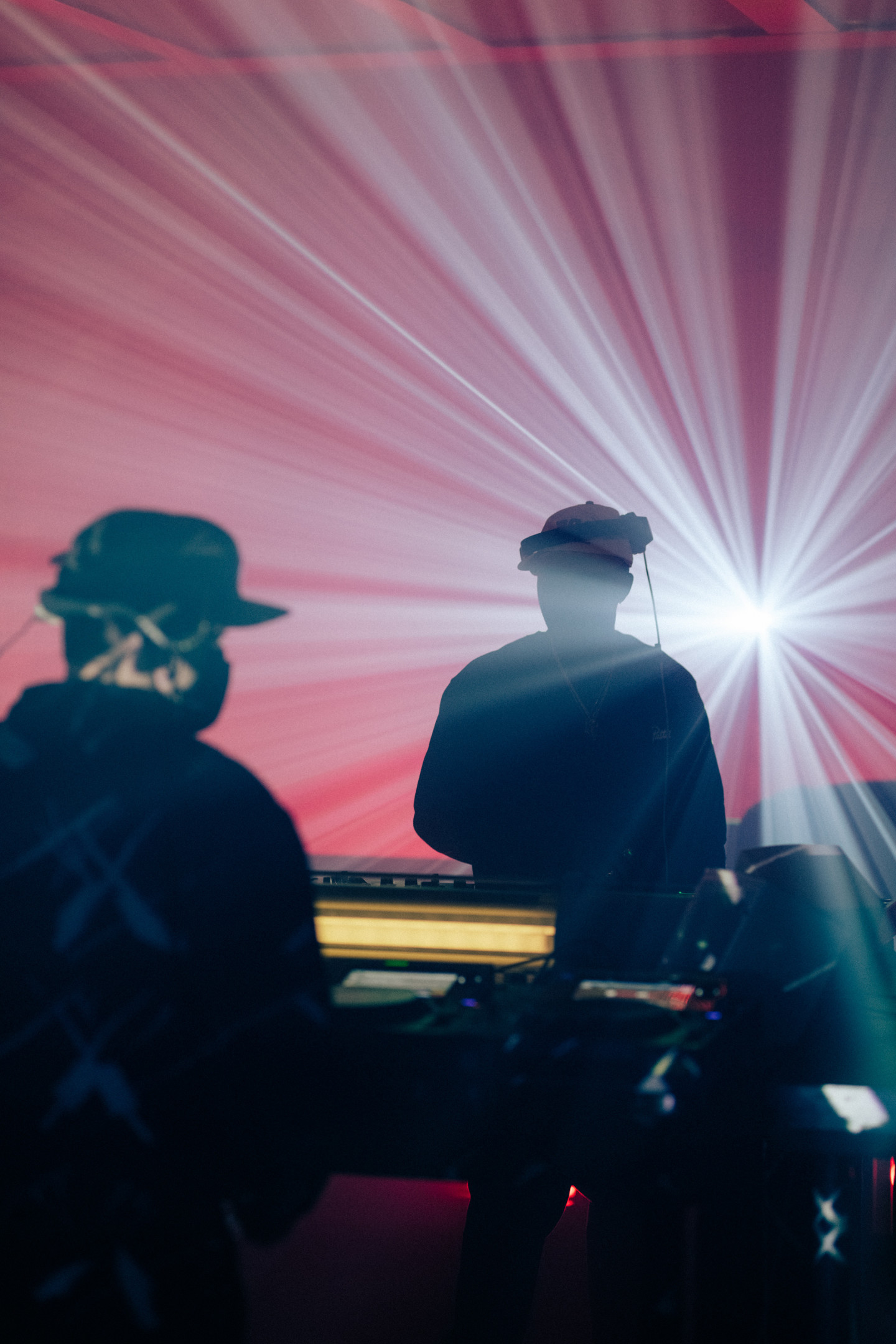 Thursday 17 December - 22:00
DJ Show: Victor Crezée & Mairo Nawaz
Monday wasn't the last we've seen of the Patta crew: two of their key players are in session for tonight's Bud DJ Show. Victor Crezée and Mairo Nawaz are live in effect now – tune in!
Thursday 17 December - 21:55
Photo gallery: Slagmann (Talismann w/ Slagwerk Den Haag & Heleen Blanken)
The lucid visuals of Heleen Blanken – whose work has adorned Trouw, Draaimolen and numerous techno goliaths – met the stunning music of Talismann and Slagwerk Den Haag tonight. One to remember.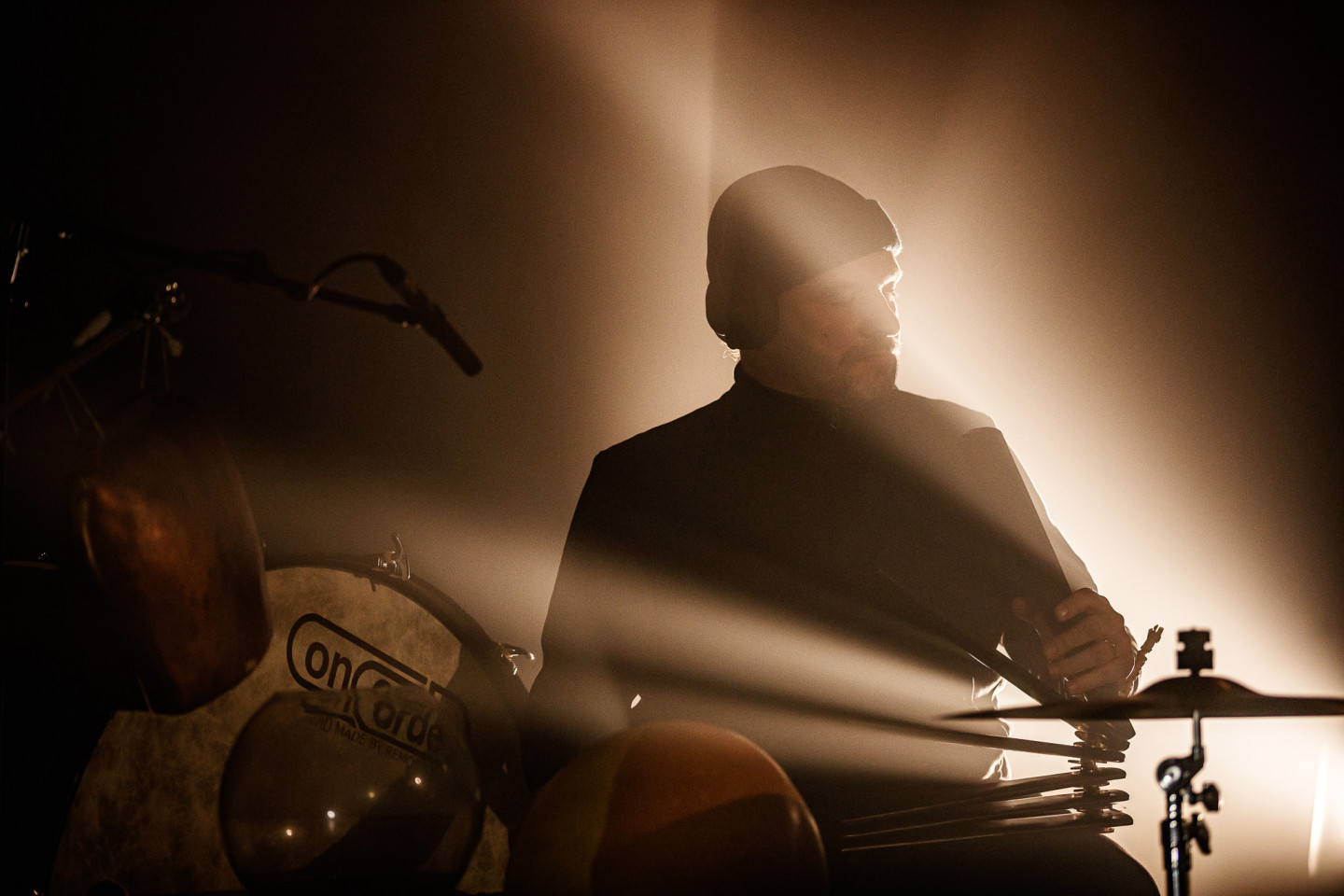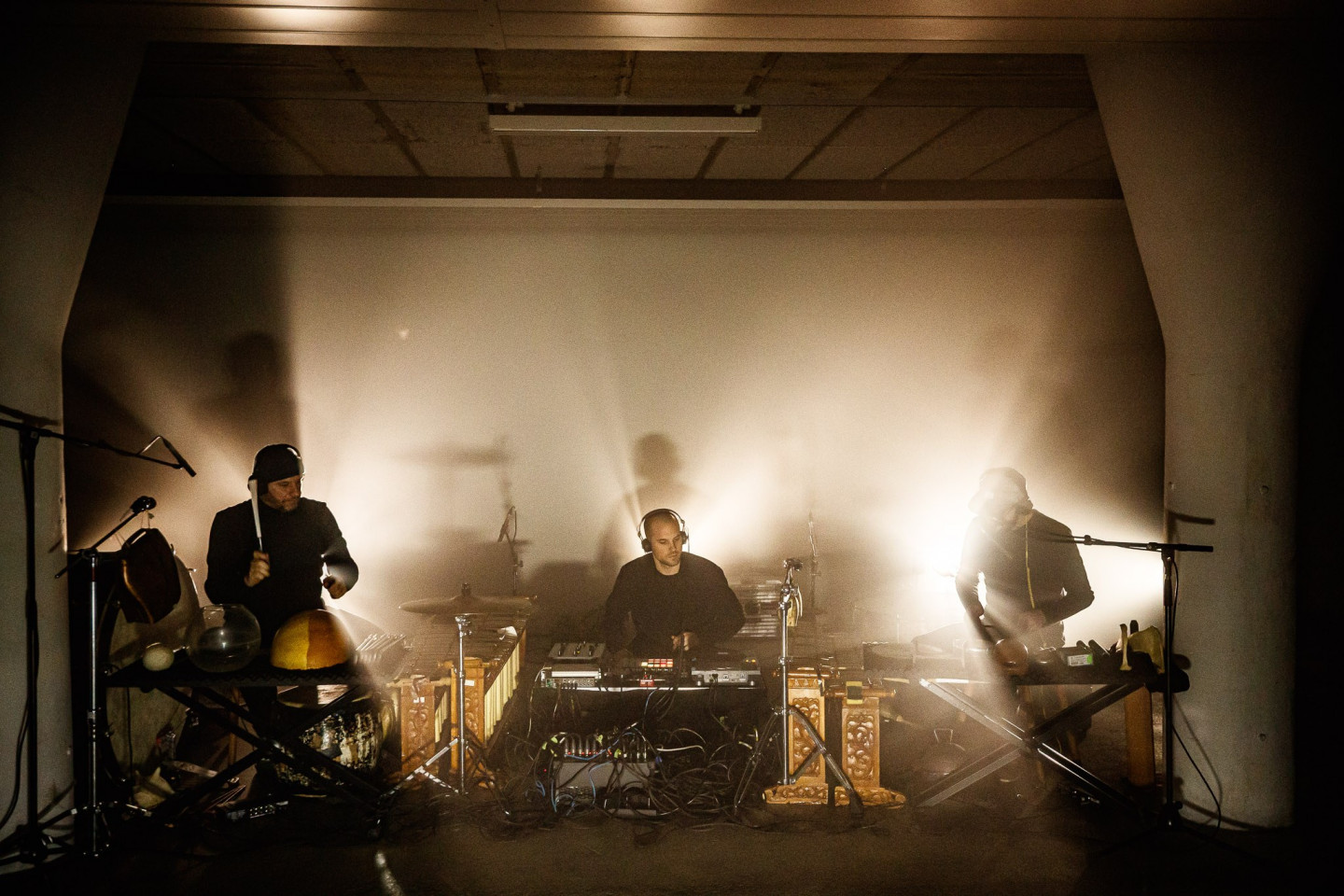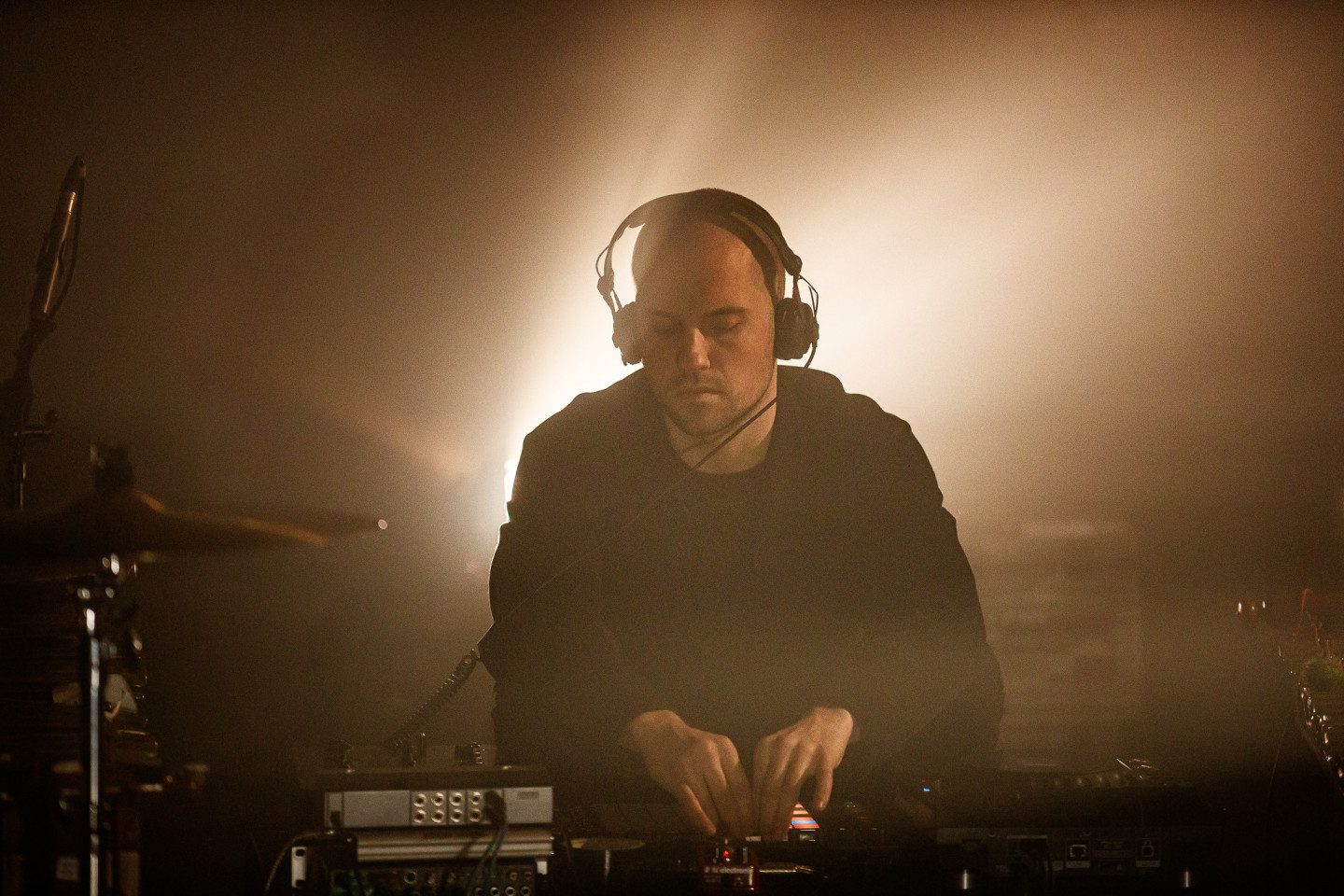 Thursday 17 December - 21:30
Introducing: Slagmann
We've all spent never-ending nights to the glorious, 'black hole' sound of Guy Blanken (aka Talismann, aka Makam). As his various monikers imply, the Dutch techno producer and Dekmantel regular doesn't ever shy away from shifting shape and presenting something completely new. Slagmann is the latest of his musical experiments: a live collaboration with the percussion ensemble Slagwerk Den Haag and visual artist Heleen Blanken.

Described as a 'ritualistic experience', Slagmann released its first album last year.Krysalis is a synthesis of hypnotizing rhythmic patterns and organic soundscapes — sometimes minimal and dreamy, at other times euphoric and explosive. As one, Talismann and Slagwerk Den Haag are guaranteed to have you questioning concepts of time, place and space — guiding you through various stages of hypnosis. Slagmann's visual identity and live visuals come from the skilled hands of Heleen Blanken, whose poetic work will lead you even deeper into a beautiful void.

Words by Leendert Sonnevelt
Thursday 17 December - 21:00
Live act: Slagmann (Talismann w/ Slagwerk Den Haag & Heleen Blanken)
When Talismann and Slagwerk Den Haag come together, their aim is to combine the alien and the organic. We have this supernatural synergy on full display as the second Dekmantel Connects live performance, with visuals tailored by Heleen Blanken. Strap in.
Thursday 17 December - 20:44
Photo gallery: Altın Gün
Grammy-nominated, twelve-legged, outer-zone trippers Altın Gün in the building at Dekmantel Connects. The pleasure was ours, and we hope yours too.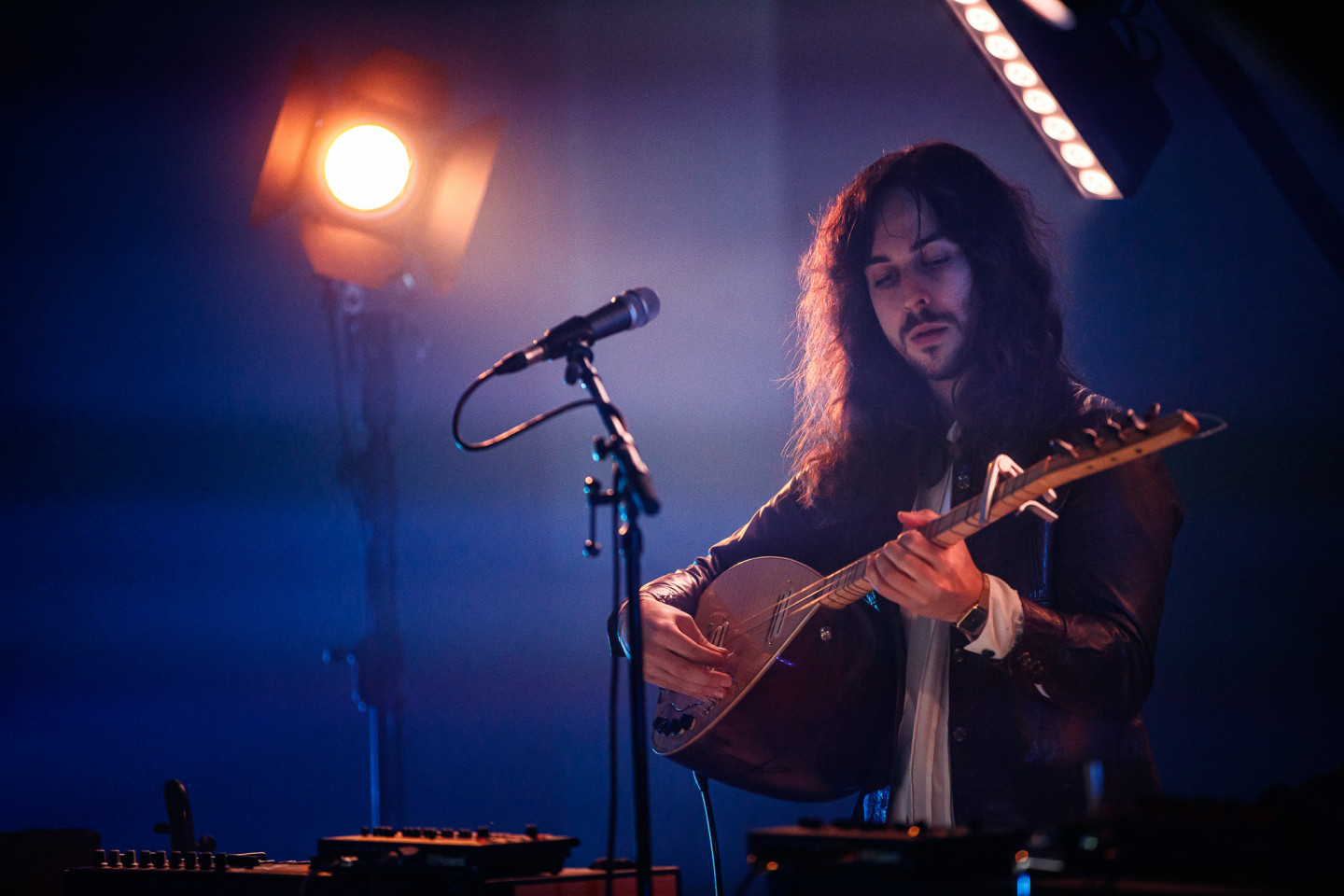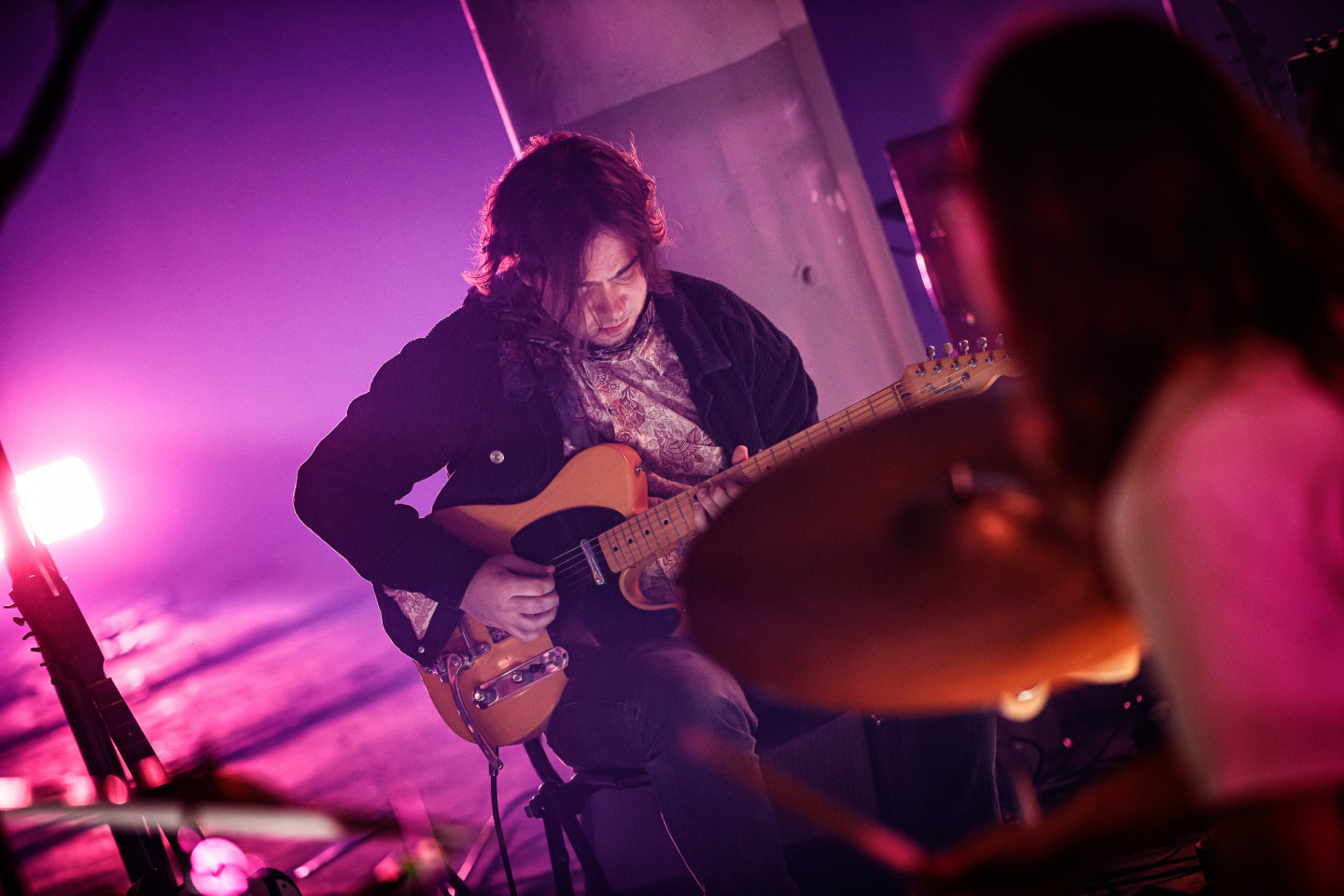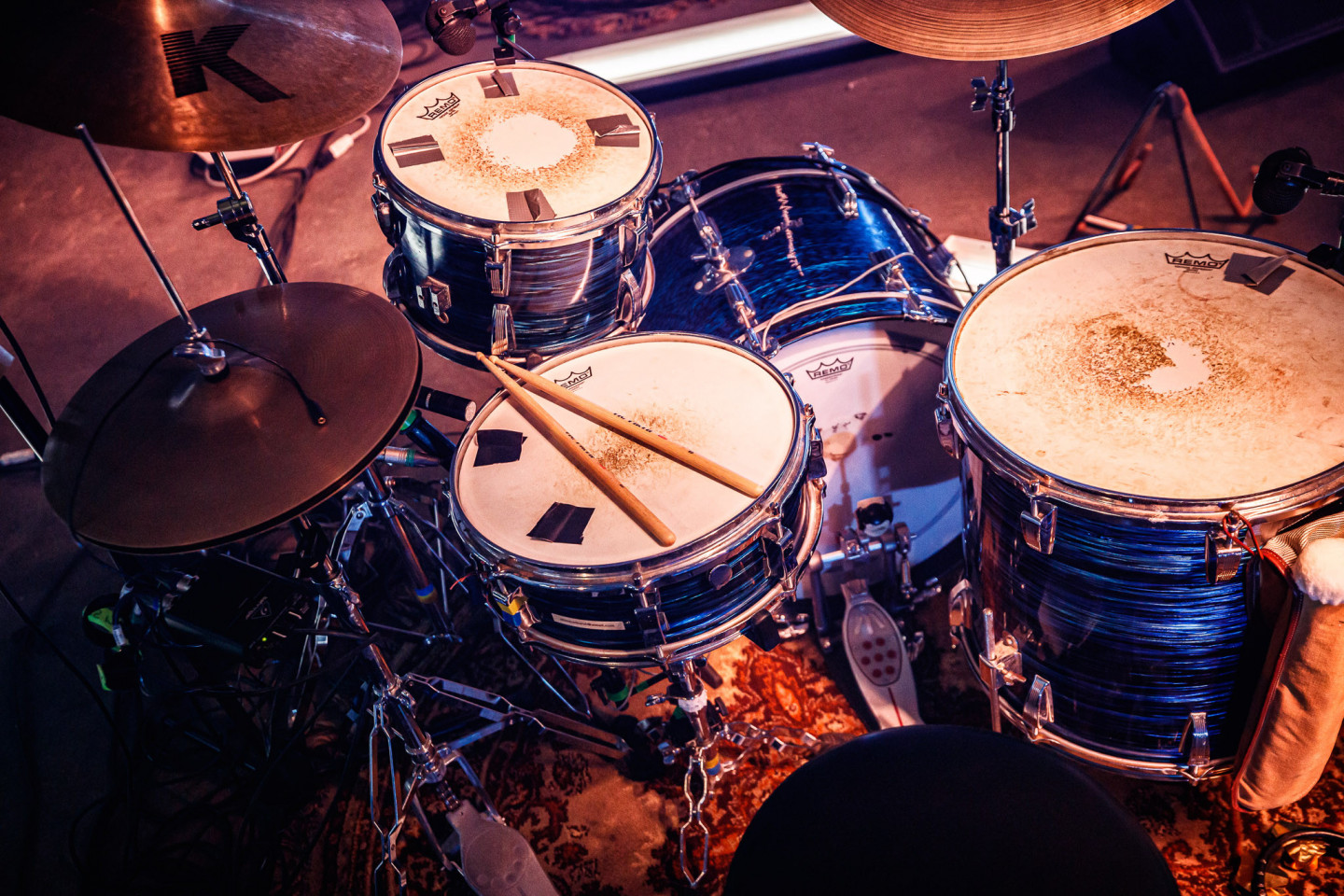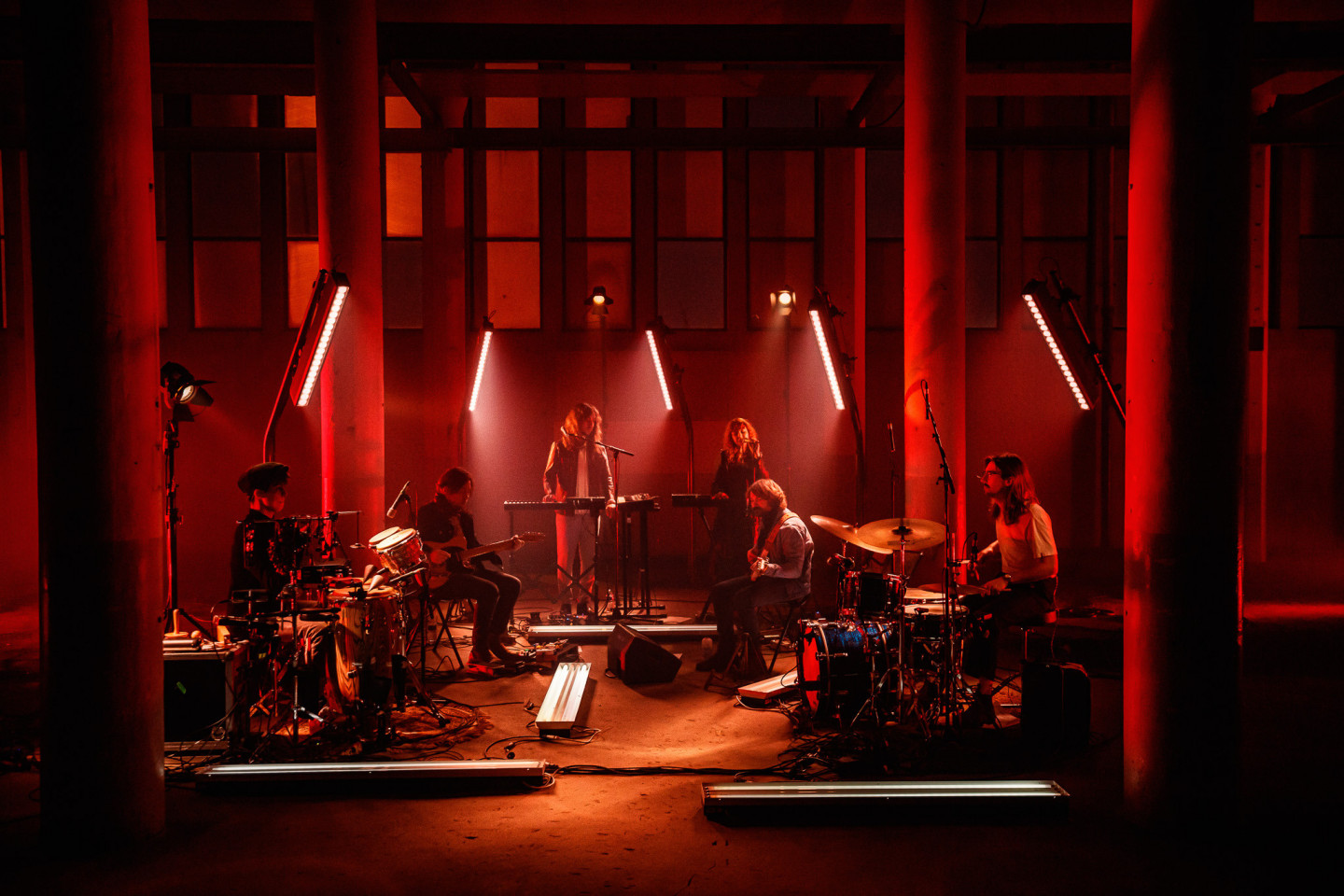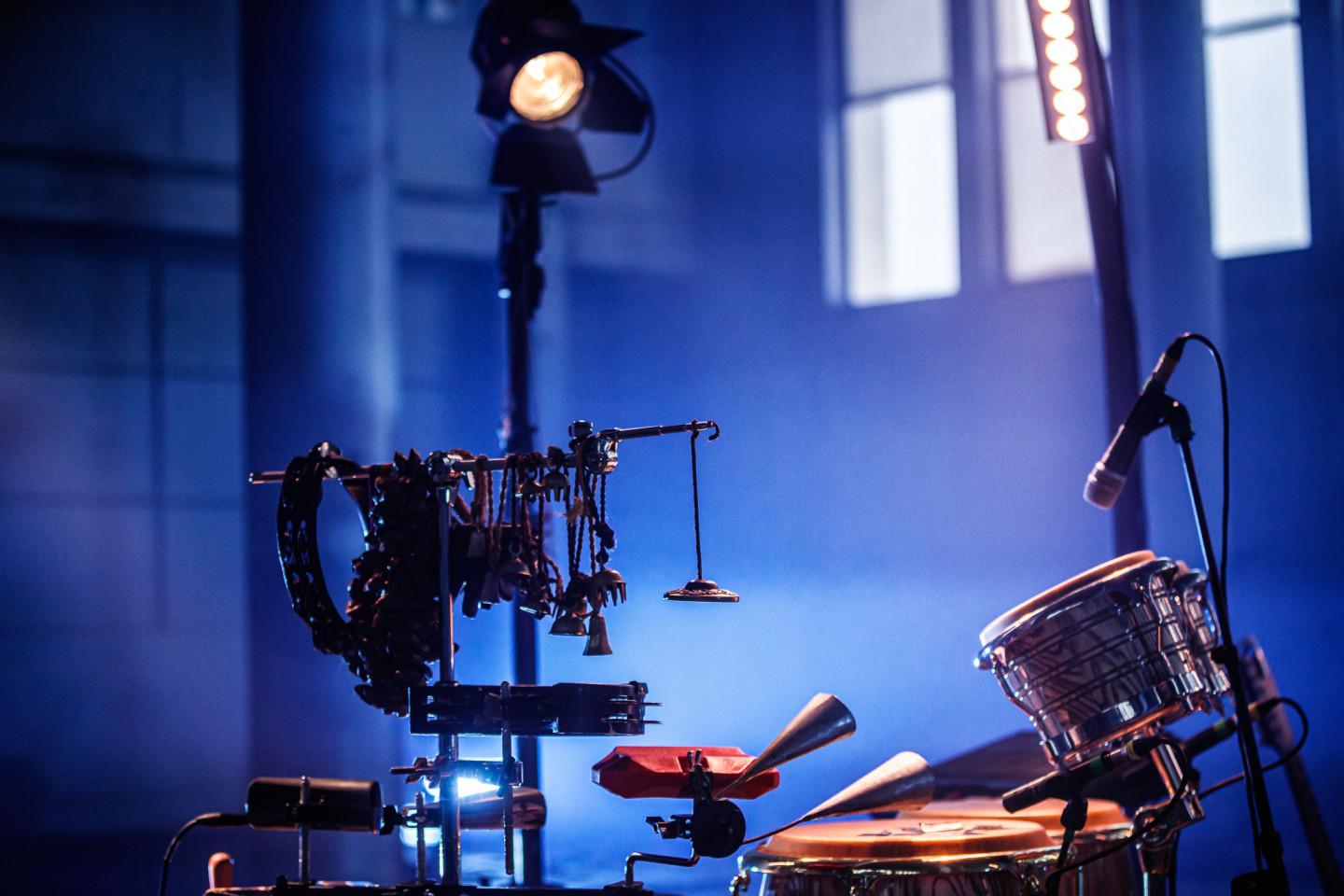 Thursday 17 December - 19:58
Live act: Altın Gün
For the first of two Dekmantel Connects live performances this evening, we are delighted to host Anatolian psych troupe Altın Gün. Tune in for a preview of 2021's forthcoming album 'Yol' and some of their funky classics.
Thursday 17 December - 19:50
Photo gallery: Running a record label
Mark van de Maat (Knekelhuis), Sjoerd Oberman (Nous'klaer Audio) and our moderator Frederique van Waningen in conversation today, chewing over the dizzying highs, terrifying lows and creamy middles of running a record label in the digital age. Out to Lynk & Co for supporting these knowledge forums.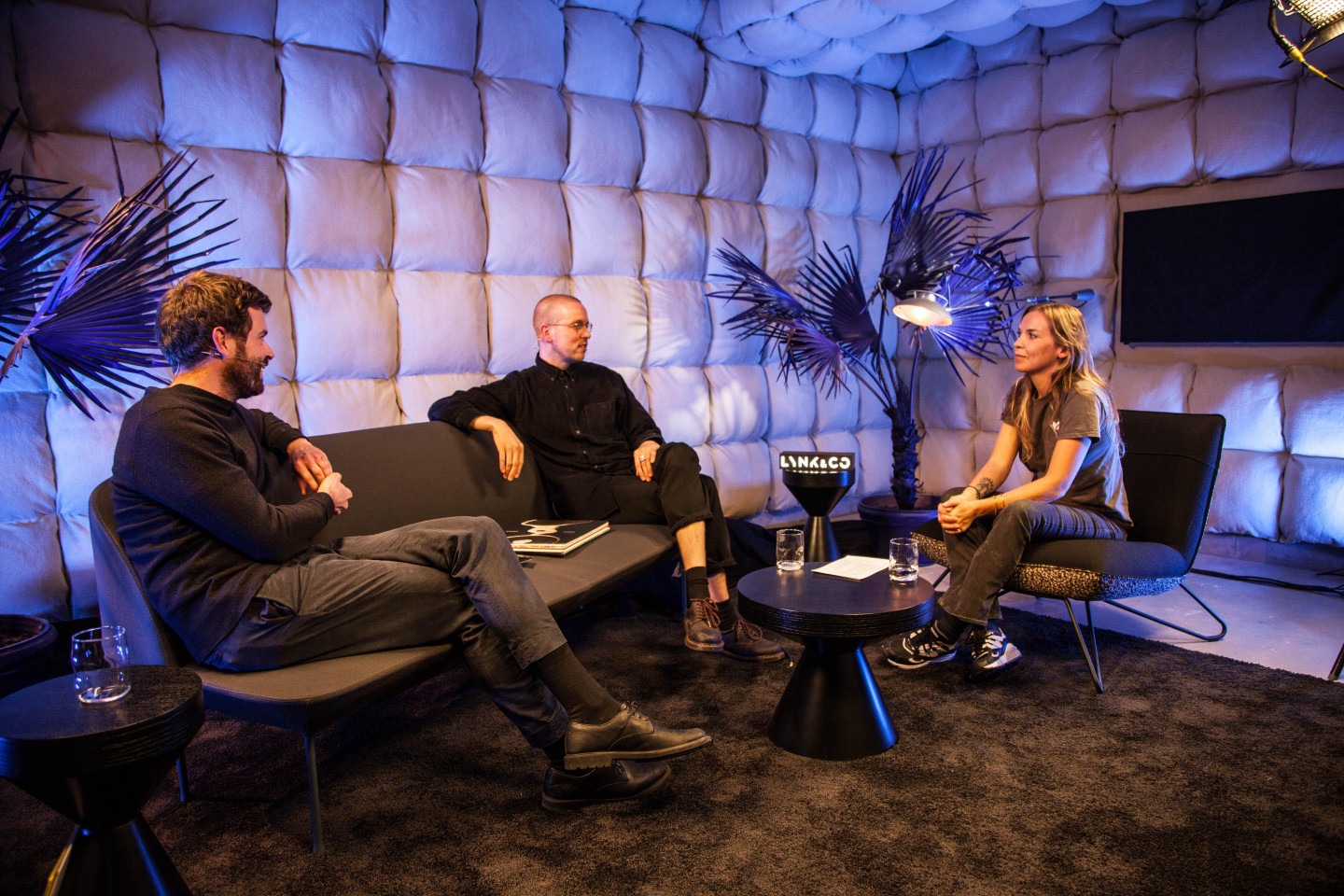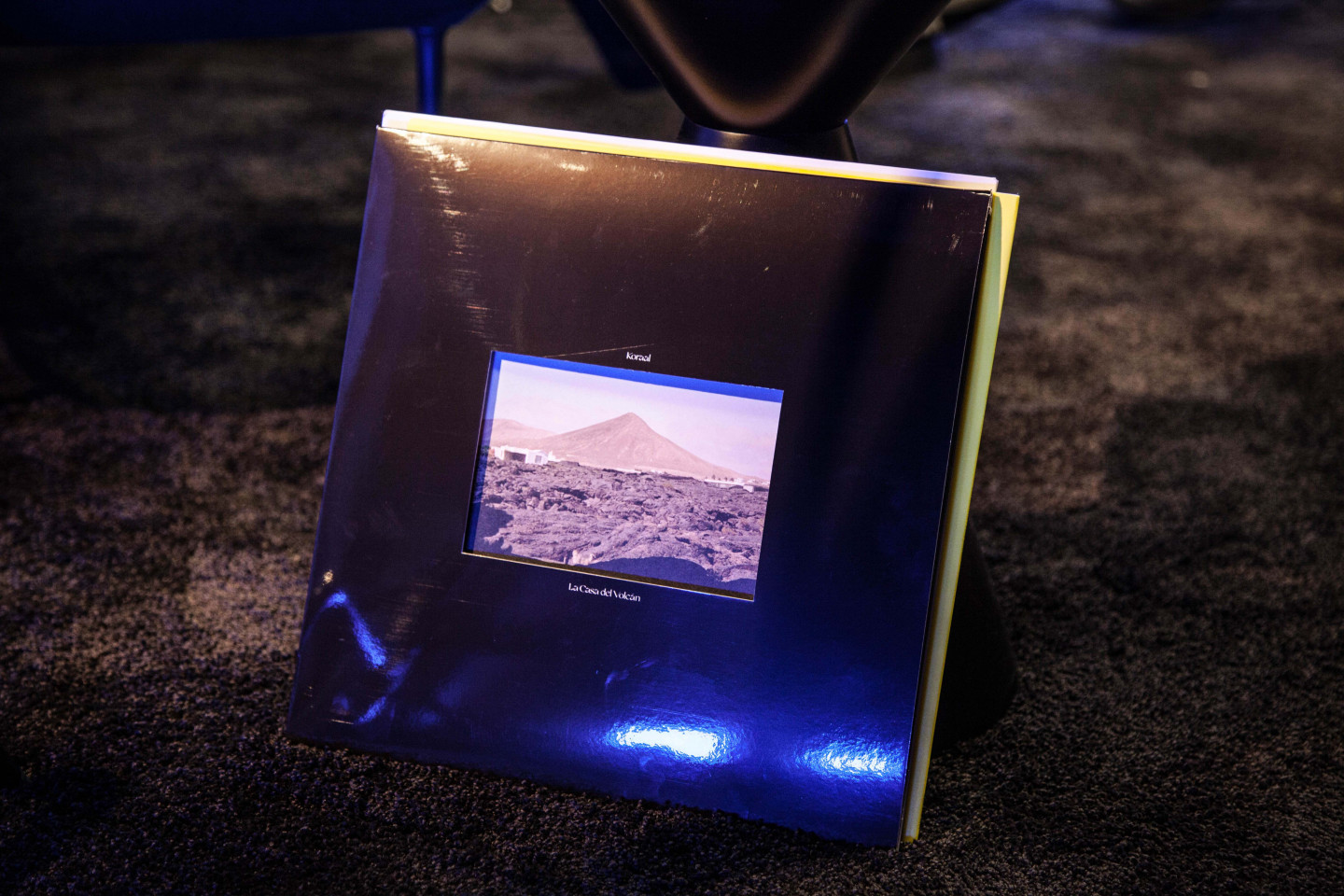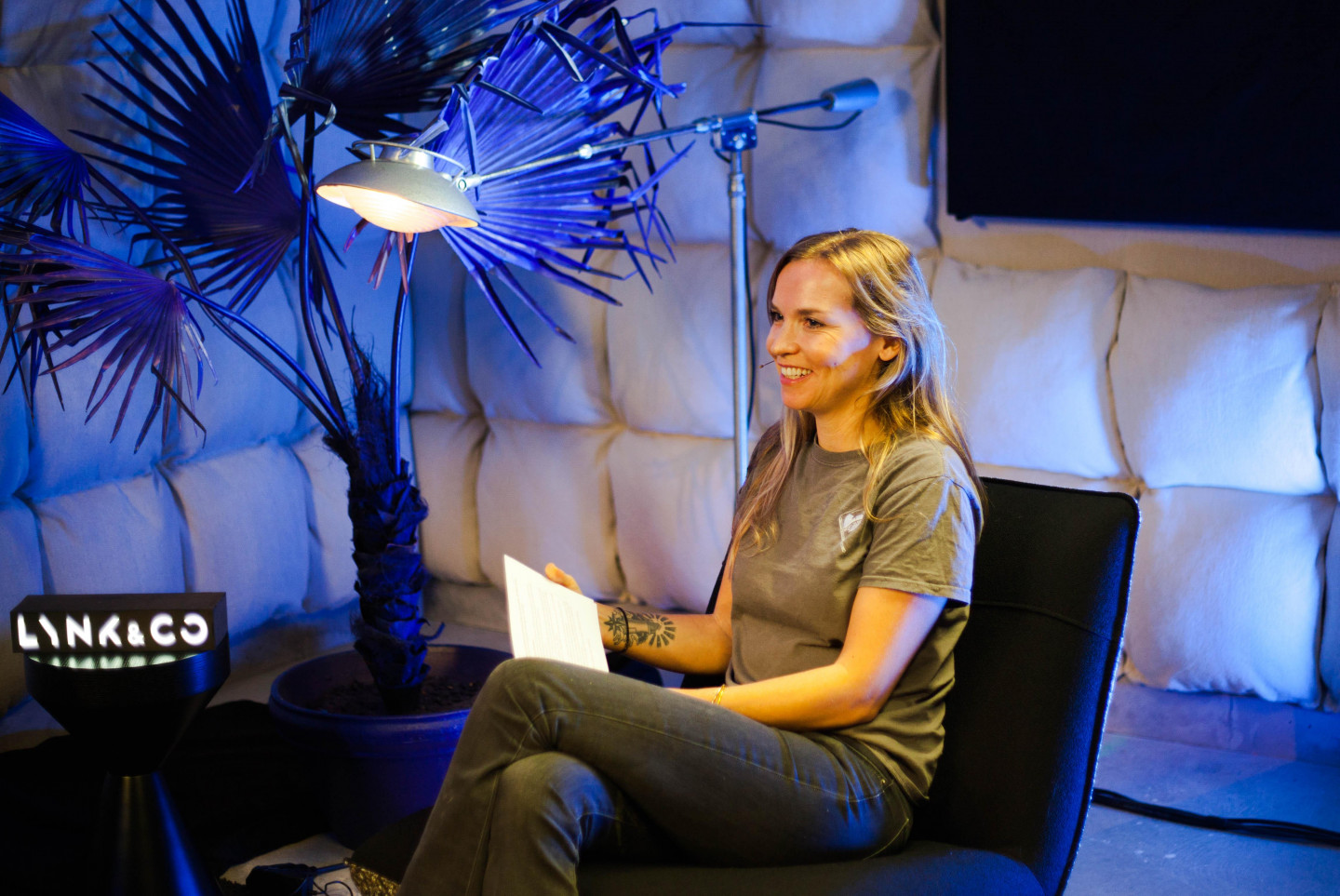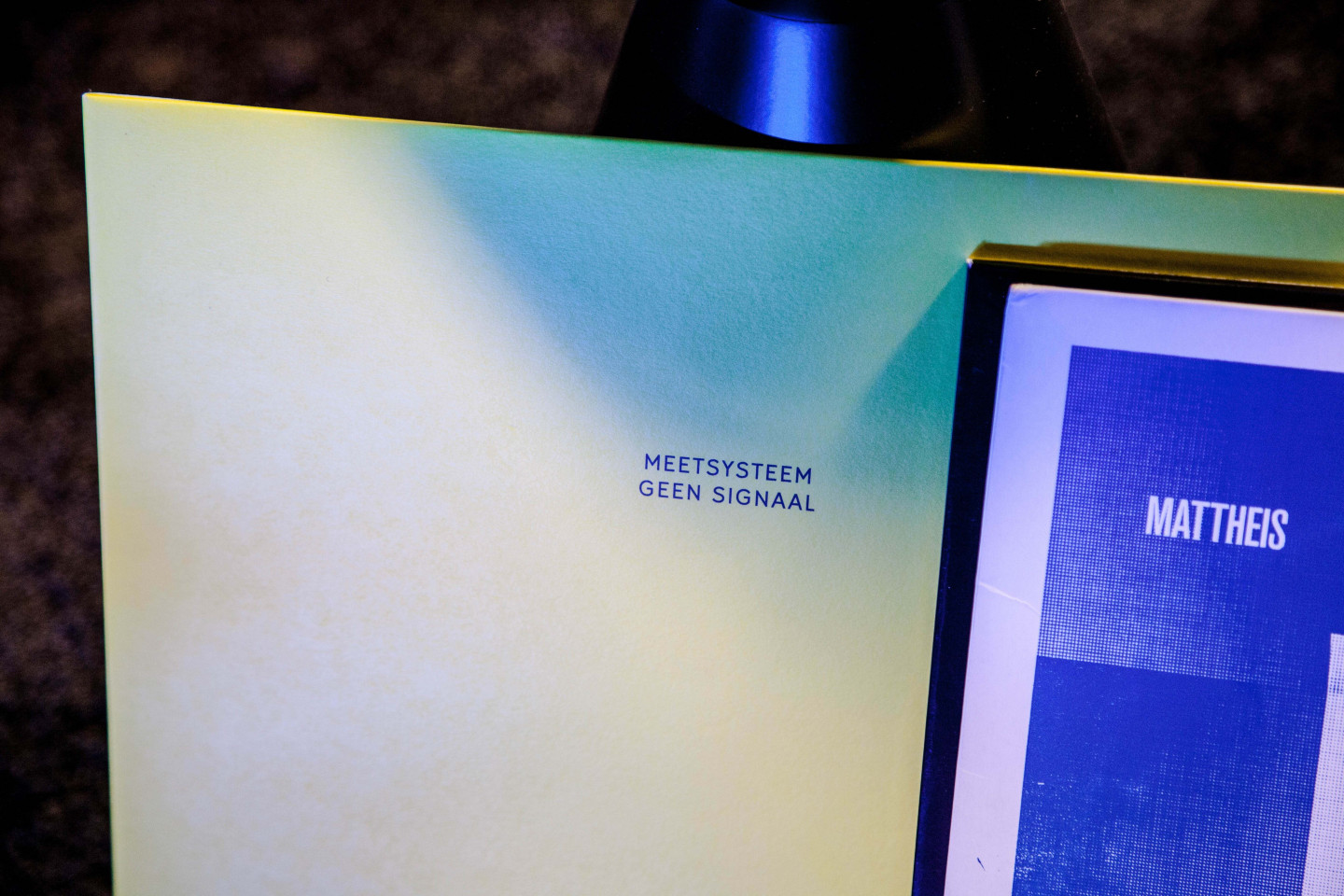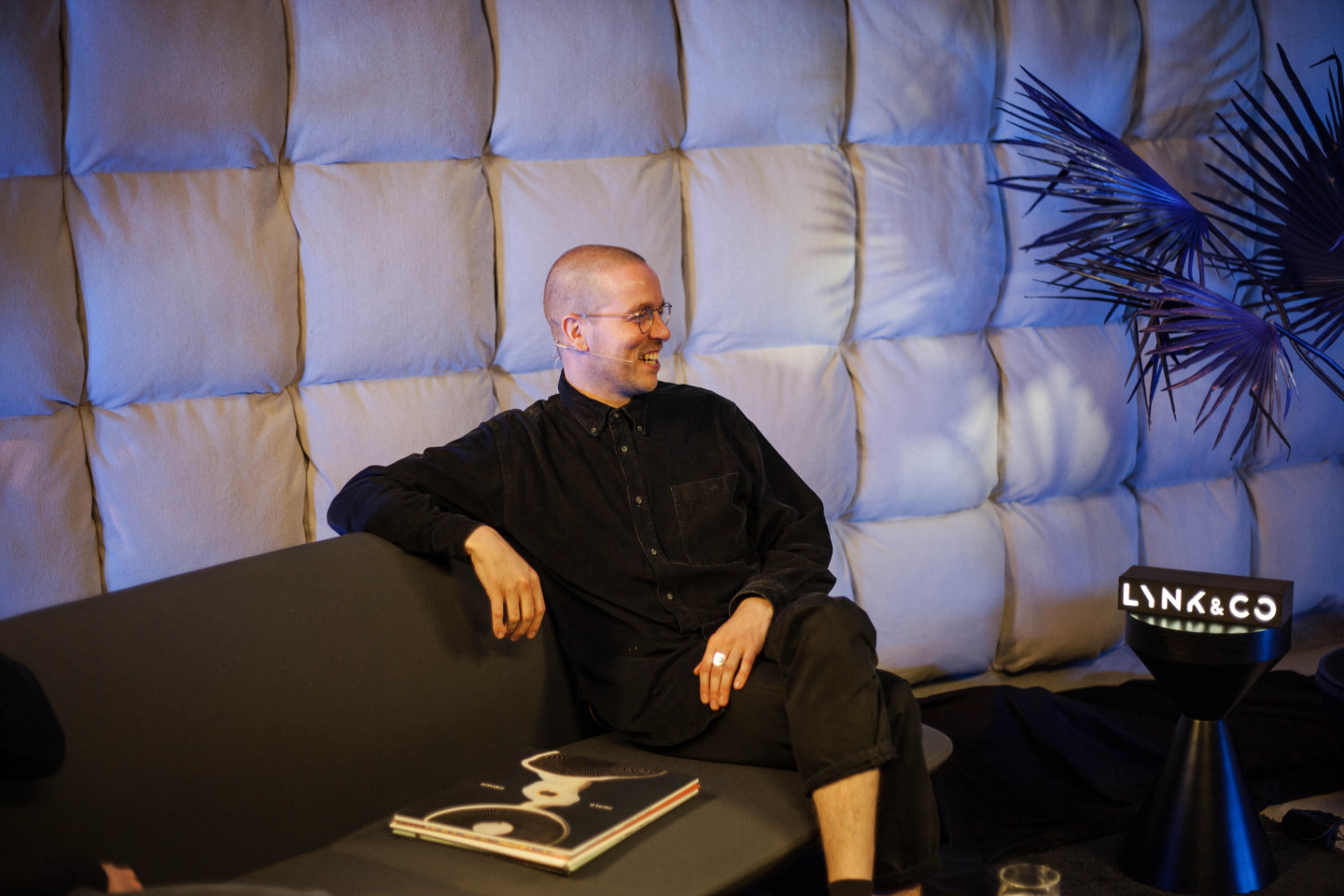 Thursday 17 December - 18:58
Workshop: Running a record label by Knekelhuis and Nous'klaer
Have you ever wondered what running a record label is truly like?
For today's Dekmantel Connects workshop, we have sought advice from two of the most distinct contemporary Dutch labels: Nous'klaer Audio, represented by Sjoerd Oberman, and Knekelhuis, represented by Mark van de Maat. Frederique van Waningen has them in conversation, tune in now for some wisdom from the best.
Thursday 17 December - 18:57
Photo gallery: No sleep 'till Groningen
Fafi Abdel Nour, MSJY, DJ Leoni, DJ Boeing 747, Long Bram, Selin and Nathan Homan: we were blessed with riches on air today as OOST opened their chest of musical treasures. No sleep 'till Groningen.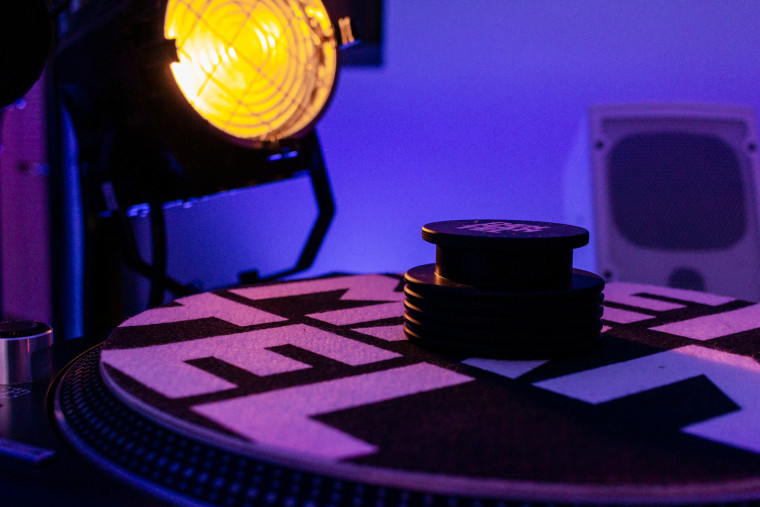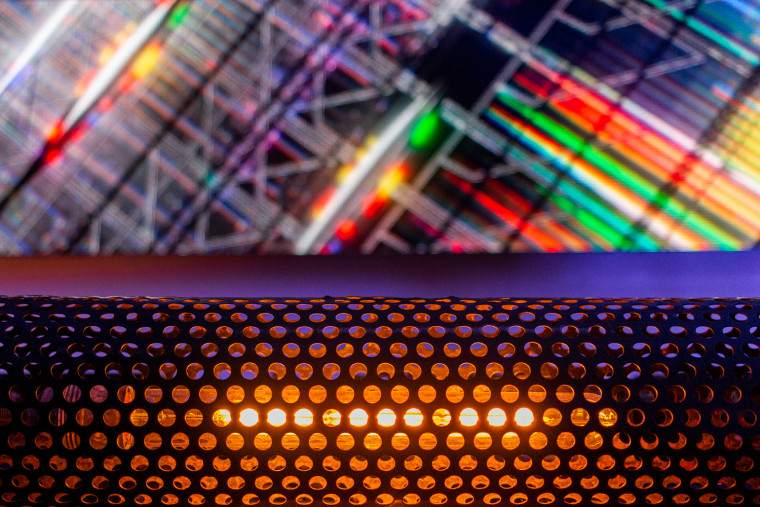 Thursday 17 December - 18:41
Live now: Fafi Abdel Nour
What's not to love about Fafi Abdel Nour? Tune in for a ride through his house collection, wrapping up OOST's radio takeover with class.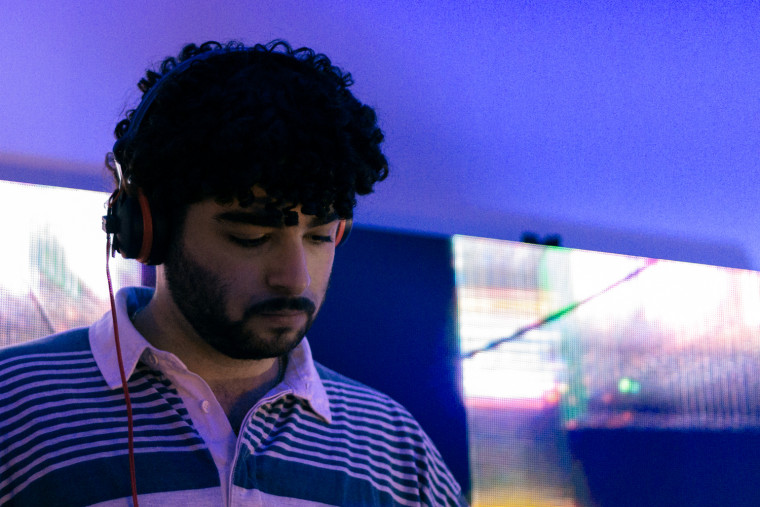 Thursday 17 December - 17:20
Live now: Nathan Homan
One of the several OOST residents and close affiliates we are happy to host on air today, Groningen's Nathan Homan is guiding us through the late afternoon afternoon in fine style.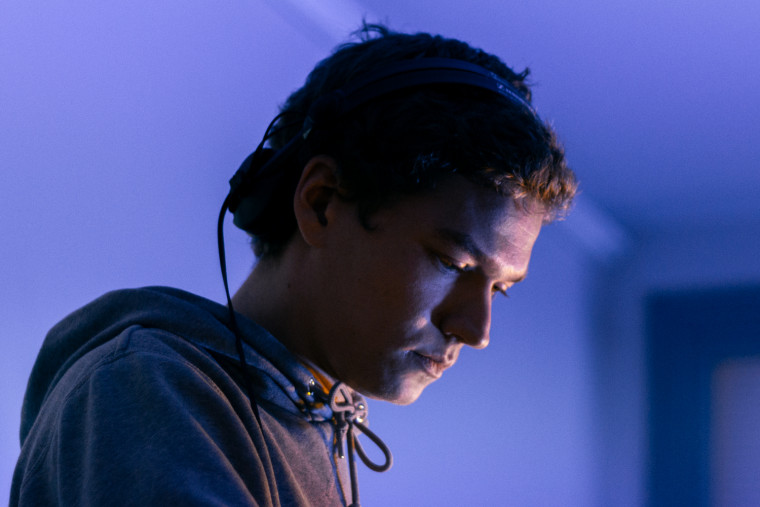 Thursday 17 December - 16:46
Now playing: Ma Sha Ru - Face (by Long Bram)
Thursday 17 December - 16:23
Live now: Long Bram
From Cyan85 to Ma Sha Ru; OOST mainstay Long Bram - also known as Bram Steenhuis - has been serving up a deep yet dynamic set. He's on for another 30 minutes, don't sleep.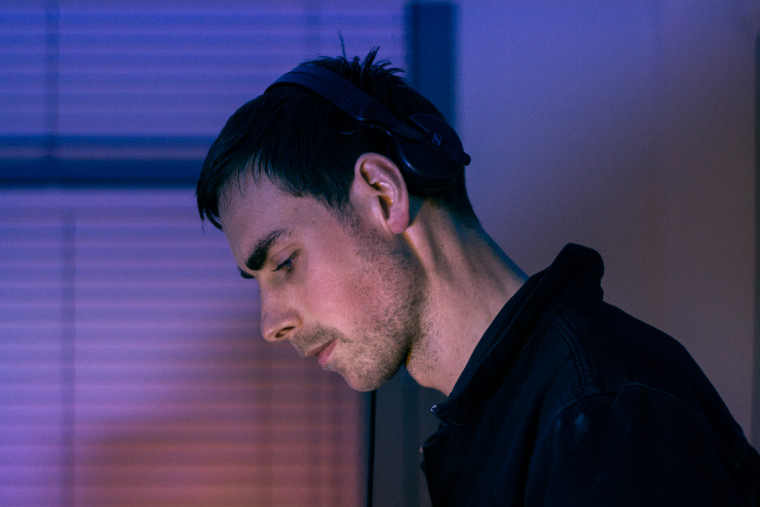 Thursday 17 December - 16:14
Photo gallery: We're halfway through our OOST radio broadcast...
MSJY, DJ Boeing 747, Selin and DJ Leoni already left the building, whilst Long Bram is playing at this very moment. Fafi Abdel Nour and Nathan Homan are still on to follow, so keep locked in if you want to join us along the ride.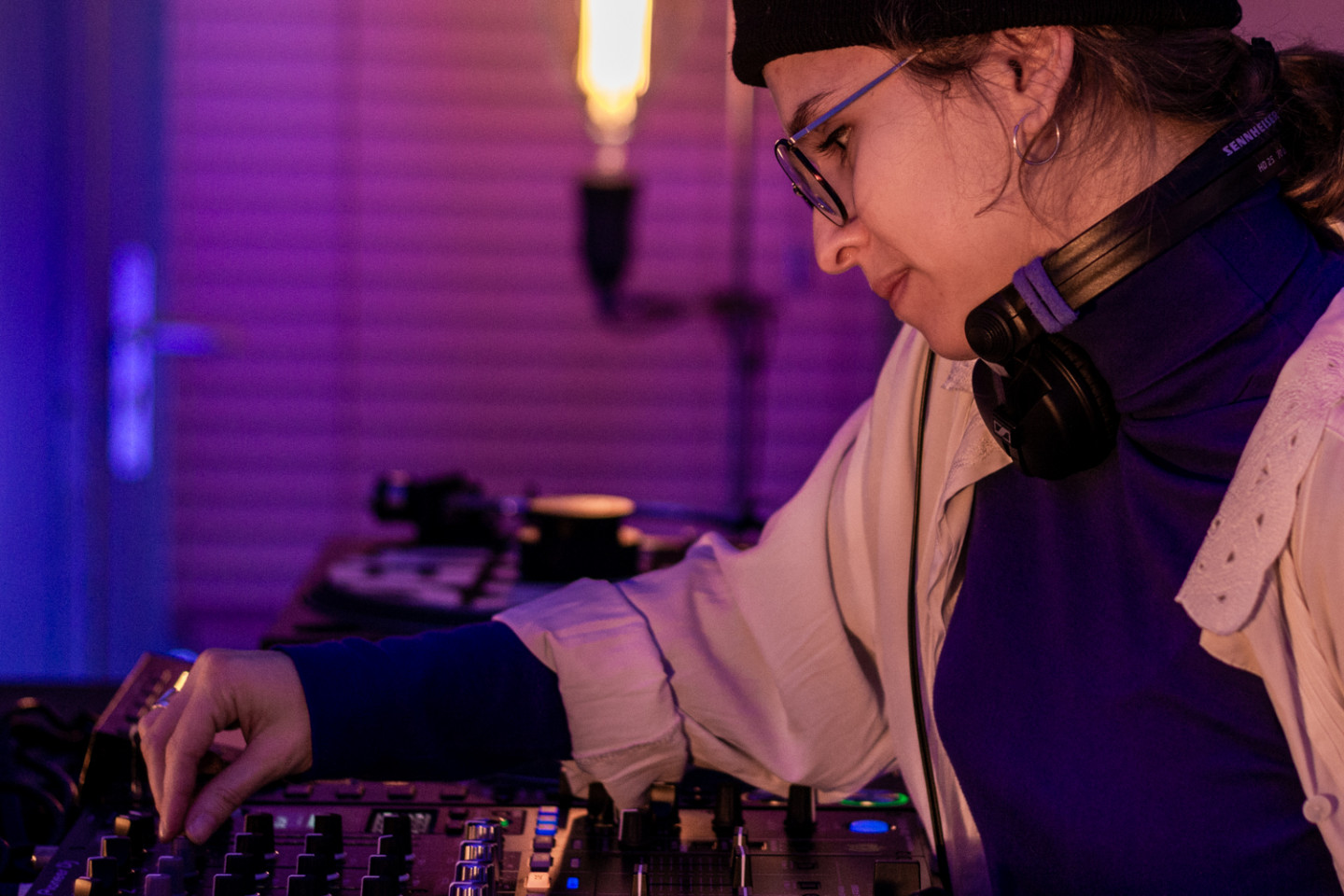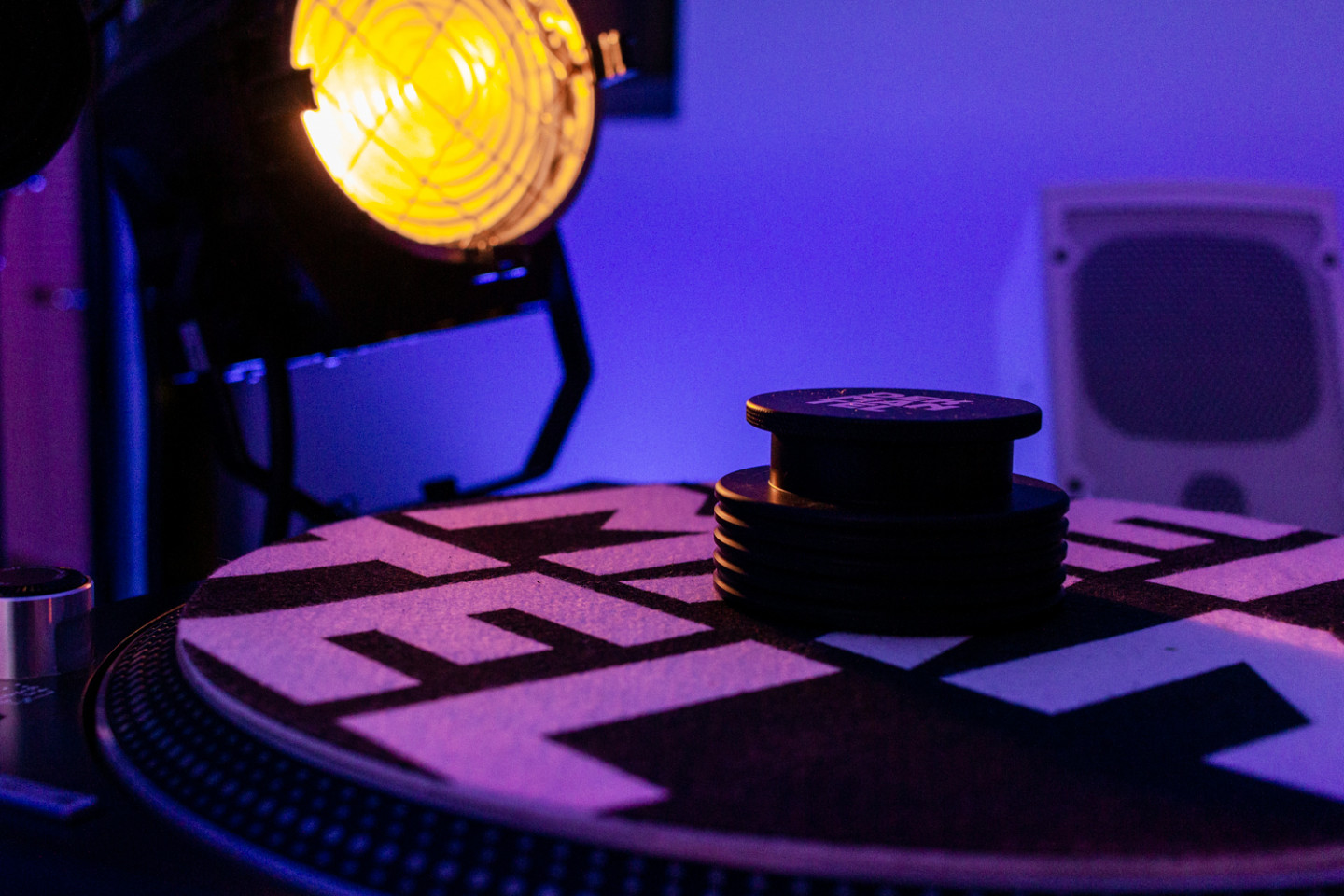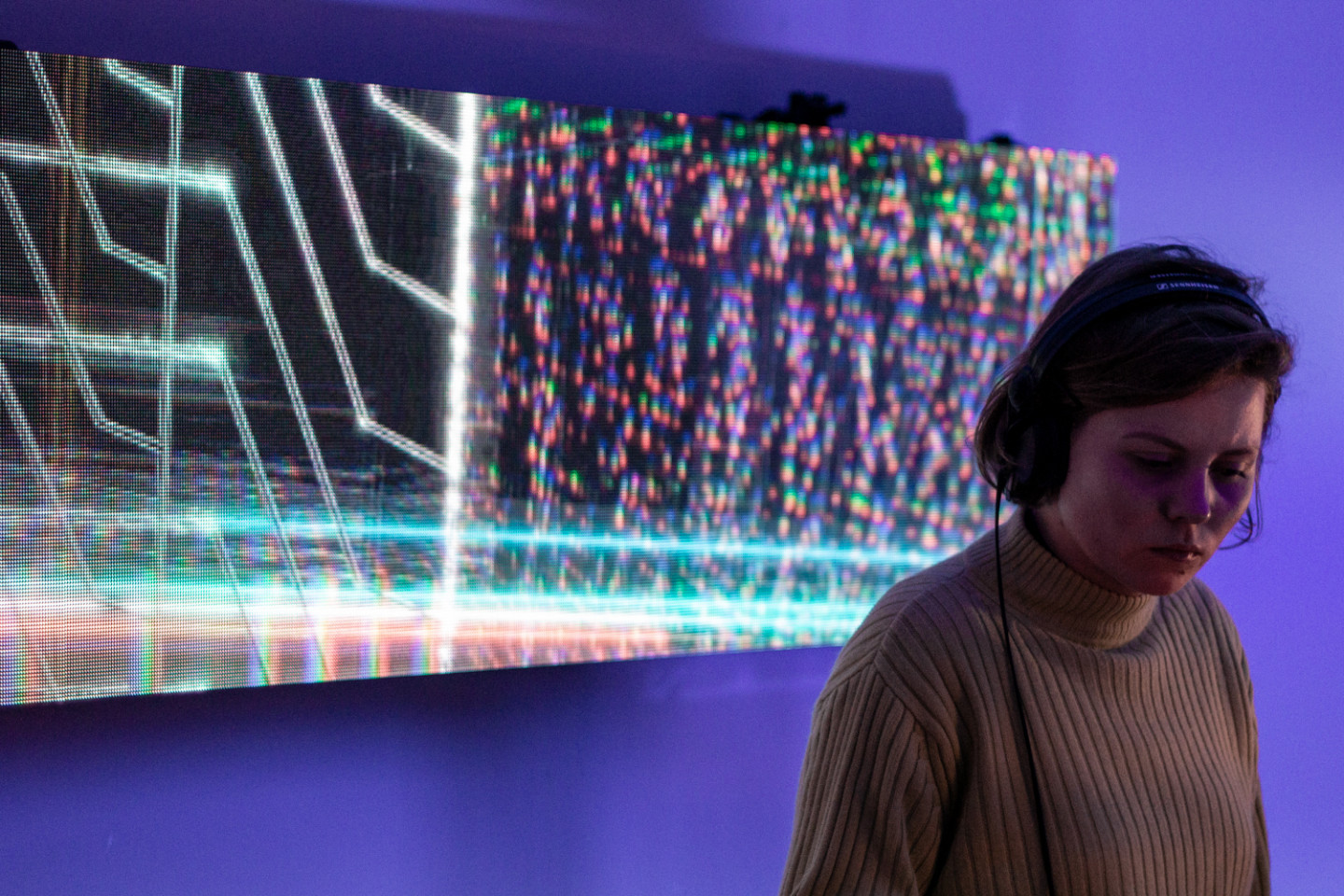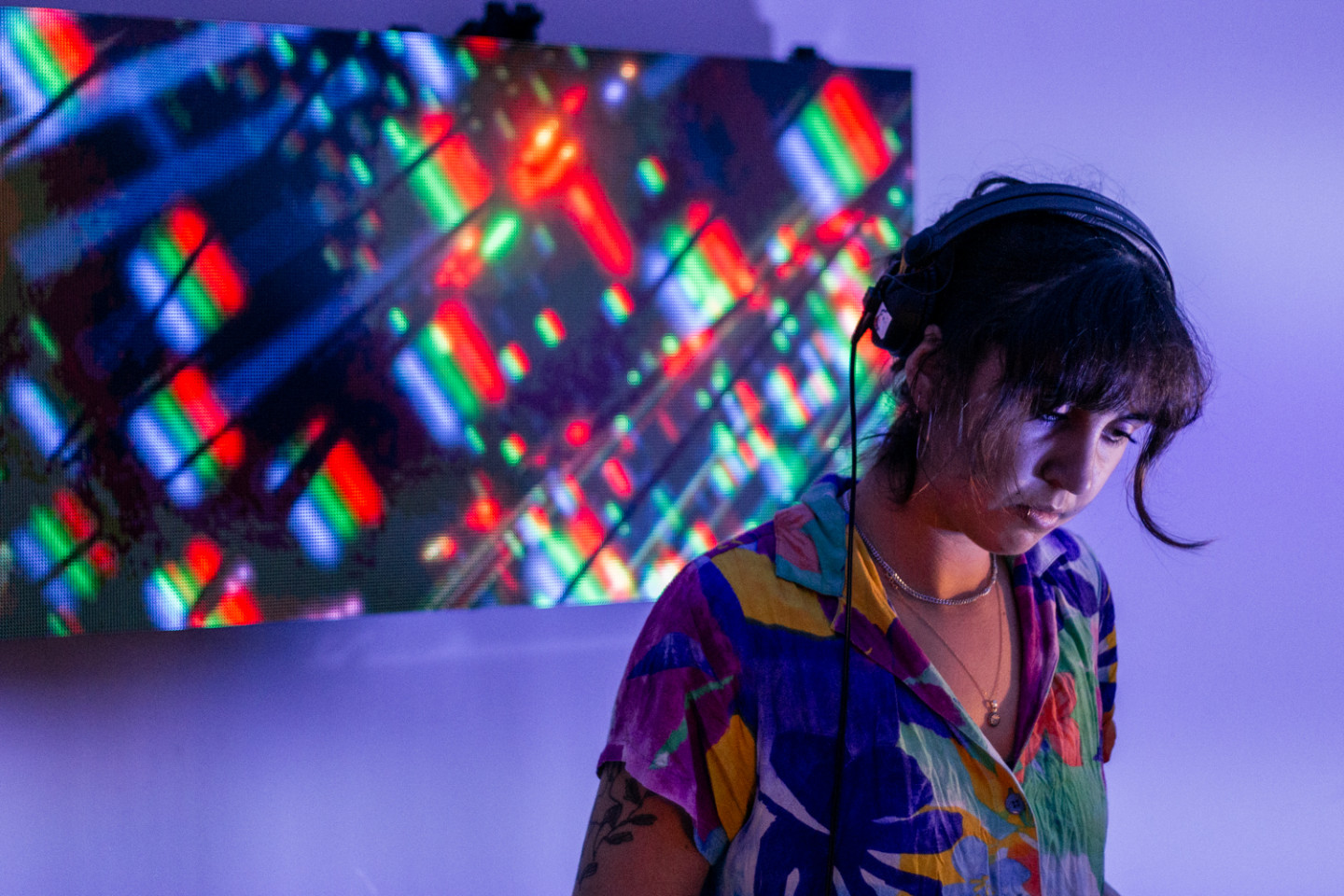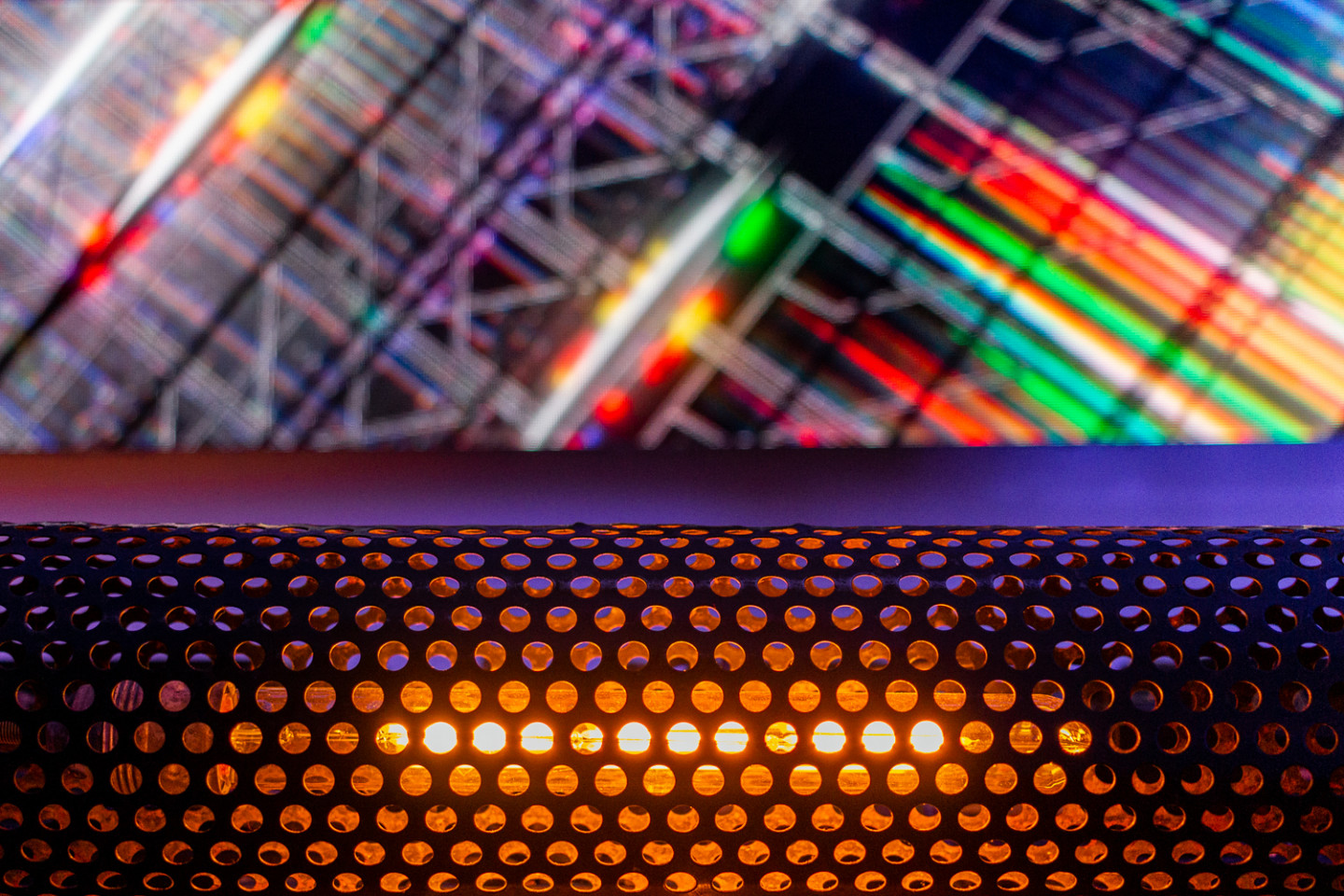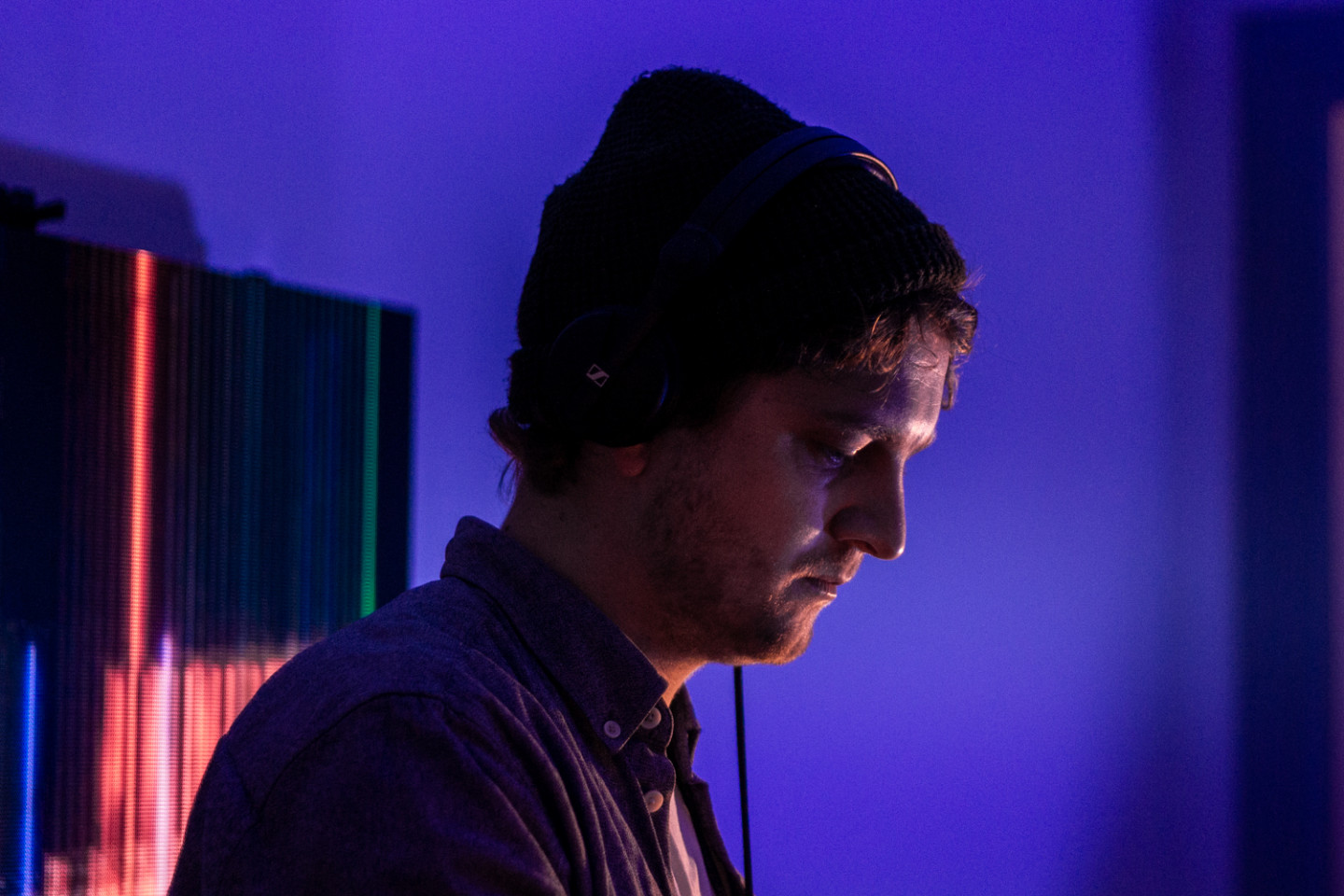 Thursday 17 December - 15:45
Now playing: Tracey - Cclrt (by DJ Leoni)
Thursday 17 December - 15:30
Live now: DJ Leoni
A resident at OOST and the name behind one of 2019's most enjoyable Dekmantel Radio sets too: DJ Leoni is at the beginning of her path but has chops and taste to match anyone. Tune in and get an early glance at a fast-rising talent.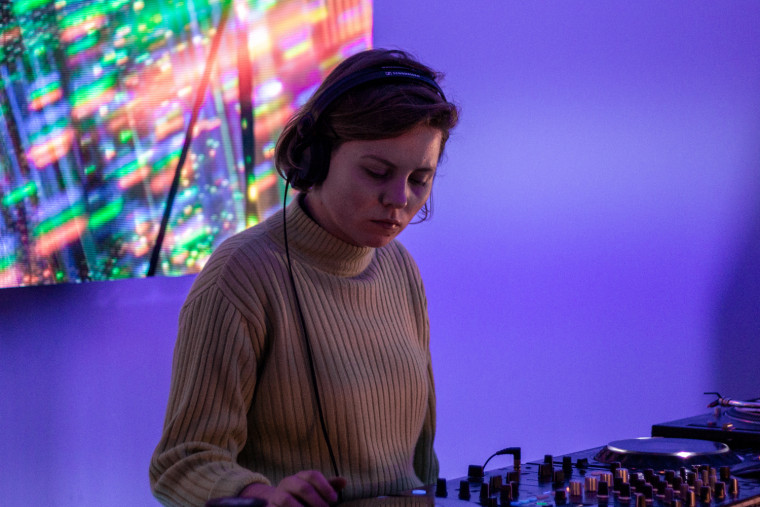 Thursday 17 December - 14:30
Live now: Selin
This Groningen based OOST resident spans acidic broken beats and hypnotizing grooves, playful electro and techno. All being showcased at the moment, hear for yourself.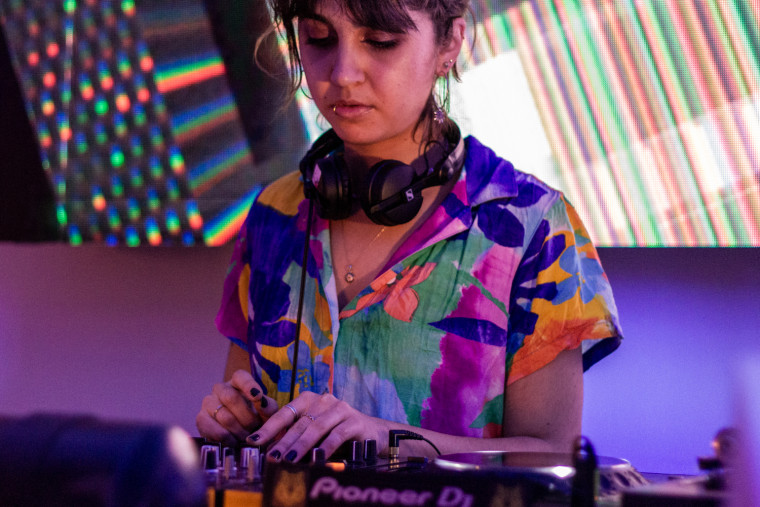 Thursday 17 December - 13:50
Interview: Altın Gün: A cultural celebration of Turkish folk music
With a wholehearted adoration for Turkish folk music, Jasper Verhulst set out to form a band to celebrate the sound of the Anatolia region. Altın Gün fused the traditionals with psych-rock and disco aesthetics, melding together a perfect concoction of Anatolian neo-folk. While folk music resonated in a background decorated with dangling plants and vinyl records, we sat down with Jasper to look back at this turbulent year (especially for the cultural industry), the band's Grammy nominee, their cultural celebration of Turkish folk music and how the pandemic influenced their recording sessions.


Hi Jasper! let's start with the elephant in the room: how has the past year been for you and the band?
First of all, we're grateful for the fact that we didn't release our last album Gece in 2020 but last year. We were able to go on tour for a year, playing in the US, around Europe and even went to Indonesia. I really feel for the bands who released their records earlier this year and were met with an unfortunate schedule. You know, by the time some live performances would be possible again, the tunes aren't as fresh anymore. We can't deny that there's also a financial aspect that's lost here as well, as bands gain a better income from concerts than from the sales of a record nowadays. Streams just don't compare.


Seems like you guys dodged a bullet there, given the unforeseeable outcome of this pandemic.
Definitely, we're fully aware that things just fell into place. Prior to the pandemic, we already planned to start writing and recording new music around Spring and had a couple of cool gigs to look forward to. Big ones that'd take Altın Gün to the next stage such as Coachella (US) and Fuji Rock (JP). Missing those sucks, but I think I speak for all of us if I say that we're amazed at what still was possible. It isn't called the creative industry without a reason. From live stream events in Germany to (really) small outdoor festivals in Switzerland and even a show at Carré here in Amsterdam, together with the illustrious Metropool Orkest.


Tell us a little more about that experience with the Metropool Orkest at Carré.
We had 4 shows lined up, but due to the new restrictions in that same week, it was cut down to 2 shows with a smaller audience. We did feel a different energy from the crowd, as people aren't allowed to get up and dance, which is normally the case during our shows. The audience's feeling of a night out with live music was almost tangible those two nights.

It's very inspiring to hear a more than 50 piece orchestra do a rendition of our songs. Take in account that there are 6 composers who translate and transcribe songs to sheet music for the orchestra to play. It's mind-blowing to hear all the different strings bring the tunes to life that way.


And what about the studio sessions you mentioned earlier? Did anything change in the way Altın Gün makes music now.
At the start of the lockdown, I bought the 808 clone Behringer just released around that same time. That's how a lot of songs started. From there they went back and forth between the band. Sometimes our singer [Merve] would cheerfully respond with "This [Turkish] traditional would fit right with this beat," added some melody ideas on the keys and we would all chip in to complete the track.

Read the full interview here. Words by Maurice Dharampal
Thursday 17 December - 13:35
Now playing: MiG-29 - Enhanced Souls (by DJ Boeing 747)
Thursday 17 December - 13:07
Live now: DJ Boeing 747
You can always be assured you will take off with DJ Boeing 747 in control. Known for his all killer, no filler selections and versatility in the booth, he is a real bass specialist. Tune in for the last 35 minutes of his set.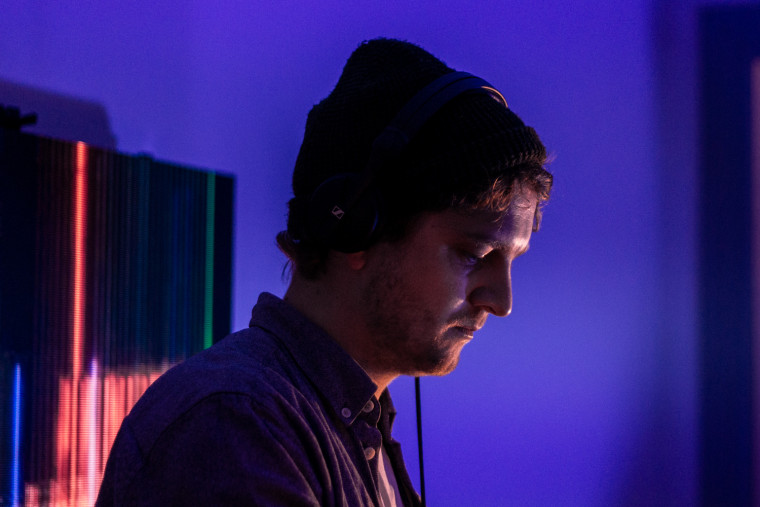 Thursday 17 December - 12:15
Live now: MSJY
MSJY is first up on OOST's airwaves takeover today! Recently reinvented from Miss Jay, if you caught her foundation-shaking, heavyweight sessions last summer, you'll know this is set not to miss. Come meditate on brunch-time bassweight.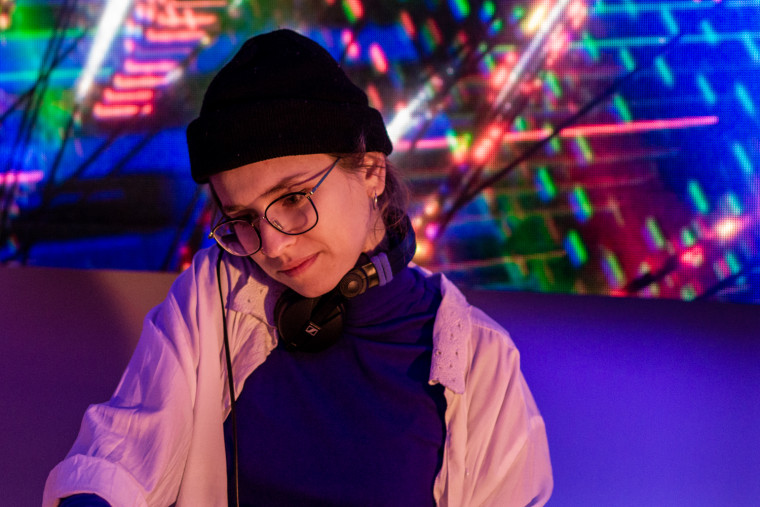 Thursday 17 December - 10:38
Get to know: OOST
We're digitally travelling towards the east of The Netherlands as Groningen-based club OOST hosts a takeover of today's radio stream. OOST was founded in April 2016, and similar to many clubs has had to close its doors until further notice. Its program is fully focused on the nightlife in the broadest sense of the word; besides being a nightclub OOST regularly organizes in-depth talks about societal issues. 'Het Discourse' as the panels are called, are meant to encourage our community to reflect on issues we encounter in our scene. Above all, OOST created an environment where local artists are able to develop and showcase themselves - DJ's like Fafi Abdel Nour and MSJY can attest to this. In collaboration with OOST, the DJ's created HOMOOST: a musical safe space where the local queer community can come together. As a go-to spot for electronic music lovers, the queer community and local artists, OOST has definitely proven to be an inspiring haven and cultural hub for creatives.

OOST's takeover will be full of sets with DJ's who are a quintessential part of OOST's community with MSJY as the opening act. She is followed up by fellow key figures in OOST's circles: DJ's Boeing 747, Selin, Leoni, Long Bram and Nathan Homan select tracks reminiscent of better, pandemic-less days during their following sets. Finally, HOMOOST resident Fafi Abdel Nour closes OOST's family reunion with a 60 minute set.

On another note: in order to survive the financial strain of the pandemic, OOST set up a GoFundMe and raised a whopping 9500 euros so far. If you are able to financially support them, head on over to their fundraiser and donate to ensure their future existence.

Words by Chelsea Pachito
Thursday 17 December - 09:17
What's on the programme for today?
If there's one theme for Day 4 of Dekmantel Connects, it is 'unique experiences'.

Why is that? Well, for starters, we have the best club in Groningen taking control of this afternoon's airwaves: that would be OOST, of course. Deviant bass workouts will be on offer from the likes of MSJY, DJ Leoni and Fafi Abdel Nour plus a handful of the club's residents — and this is just to warm up.

Our early evening workshop with Lynk & Co offers expert advice on running a record label from two of the most treasured imprints in our local electronic scene: Nous'klaer Audio (repped by Sjoerd Oberman) and Knekelhuis (repped by Mark van de Maat). And by night, the adventurous trunk-rattling twosome that is Vic Crezée and Mairo Nawaz go head-to-head.

To top it off, we have not one but two live performances. The swirling visuals of Heleen Blanken — ones you might have seen backing superstar DJs at many a festival and club over the years — will complement a new collaboration between our close friend Talismann and Slagwerk Den Haag. And oh, there's the little matter of Grammy-nominated Altın Gün bringing an exclusive preview of their sure-to-be world-beating new album.

All this for free, in case today is your first spent with us. Sound good to you? Well then dive right in. We are wheels-up imminently.

Thursday 17 December - 09:03
An exciting day of activity awaits
An exciting day of activity awaits: Altın Gün, Victor Crezée b2b Mairo Nawaz, Slagmann, an OOST radio takeover and a special workshop with Nous'klaer Audio and Knekelhuis on the ins and outs of running a record label. Day 4 of Dekmantel Connects is moments away.