Welcome to our liveblog! A full-blown feed of our entire event, updated throughout the 10 days of Dekmantel Connects. A chance for you to keep track of what's happening at the moment, with photos, videos, background info and live updates. For more practical information and timetables, check out our program page or the info page. For any assistance, email us at [email protected]. For now, stay tuned!
Friday 18 December - 23:59
A truly fantastic day of music has come to a close
A truly fantastic day of music has come to a close. Thanks to everyone involved for an unforgettable opening five days of Dekmantel Connects. And now to the weekend – no rest for Saturday and Sunday just yet. If anything, we are only getting started.
Friday 18 December - 23:55
Photo gallery: Sandrien (house set) & Fafi Abdel Nour
Smiles and serious selections: we have arrived at the end of a beautiful b2b between Sandrien and Fafi Abdel Nour, the kind of DJ set to make the world melt away for just a moment. Our hearts are full!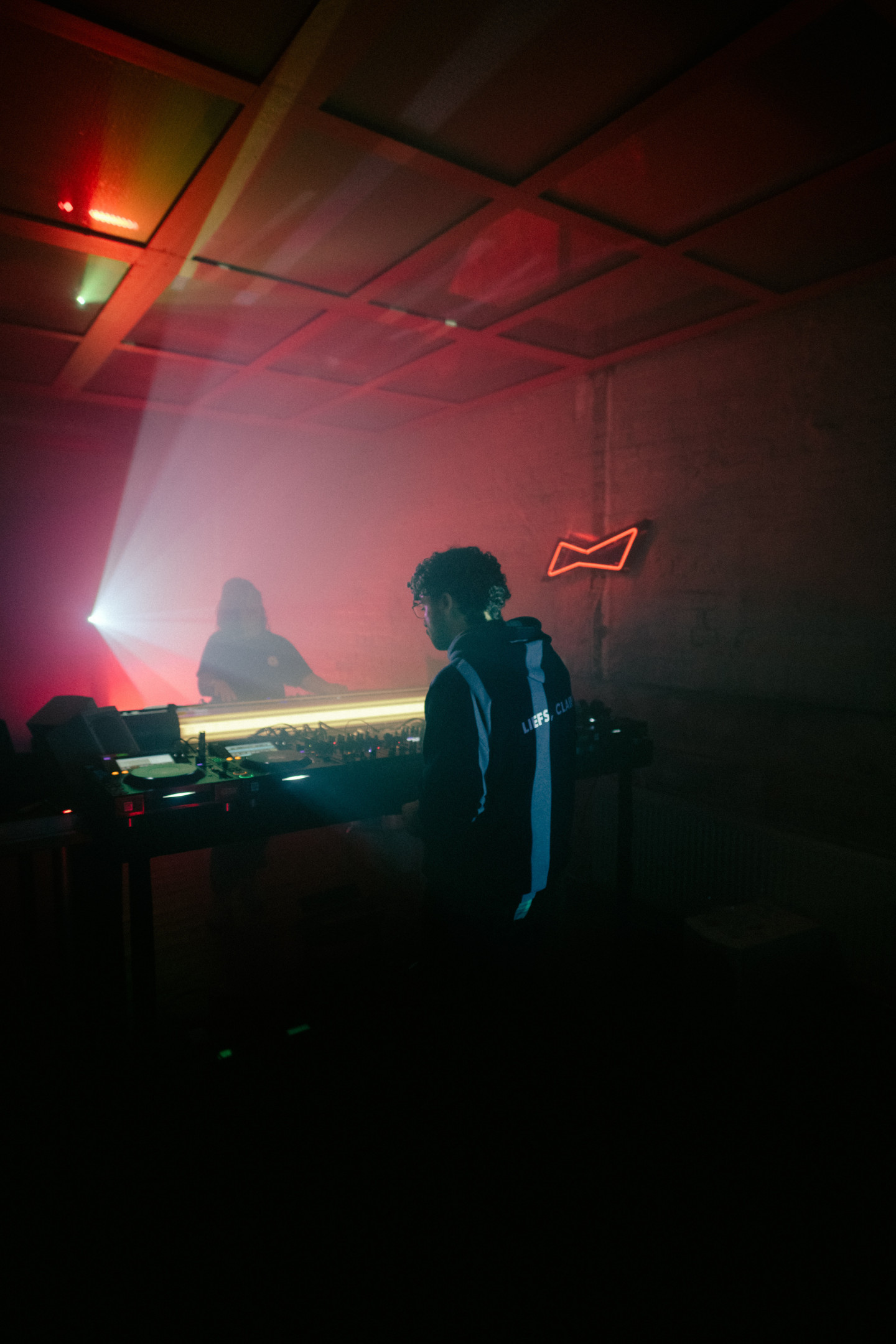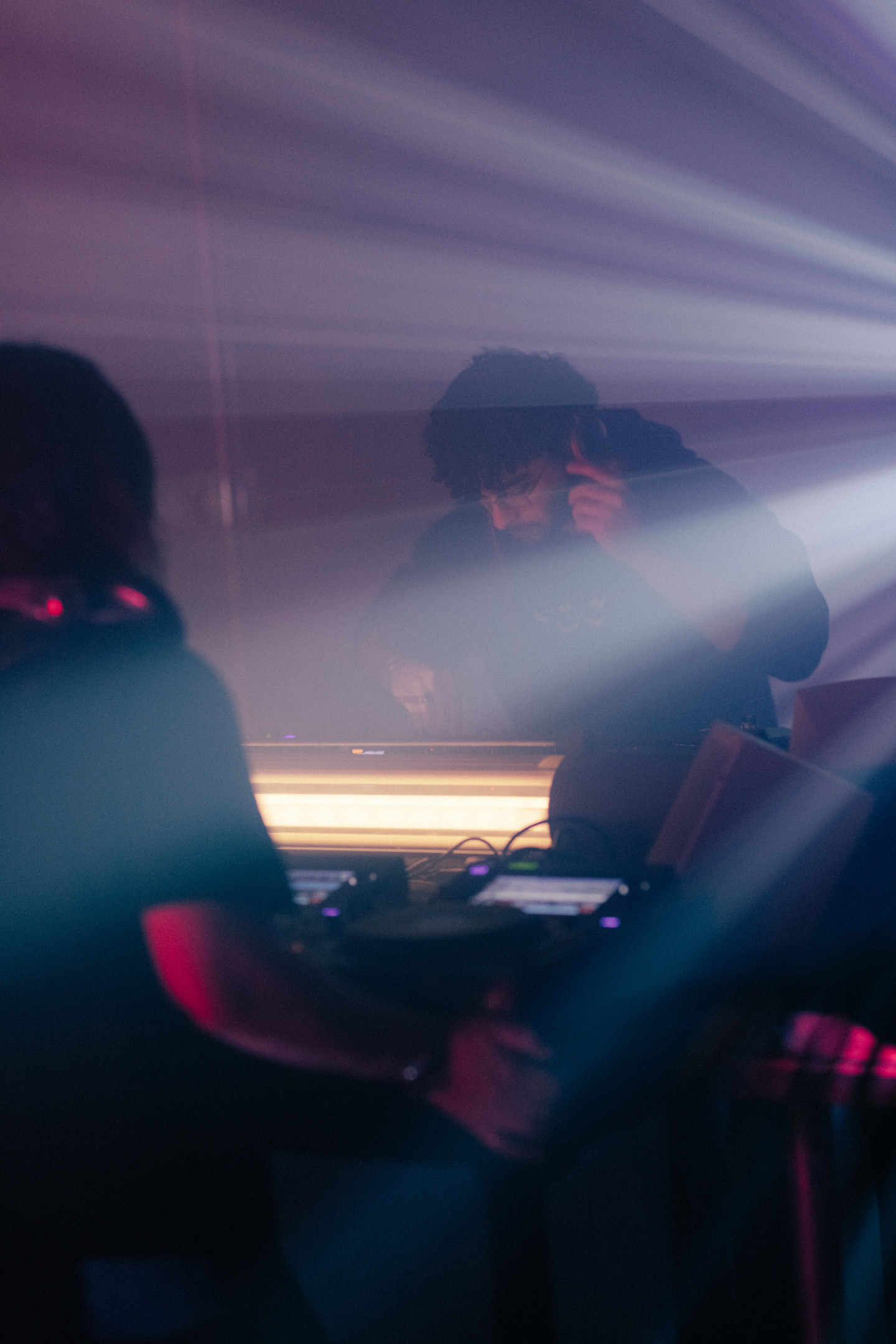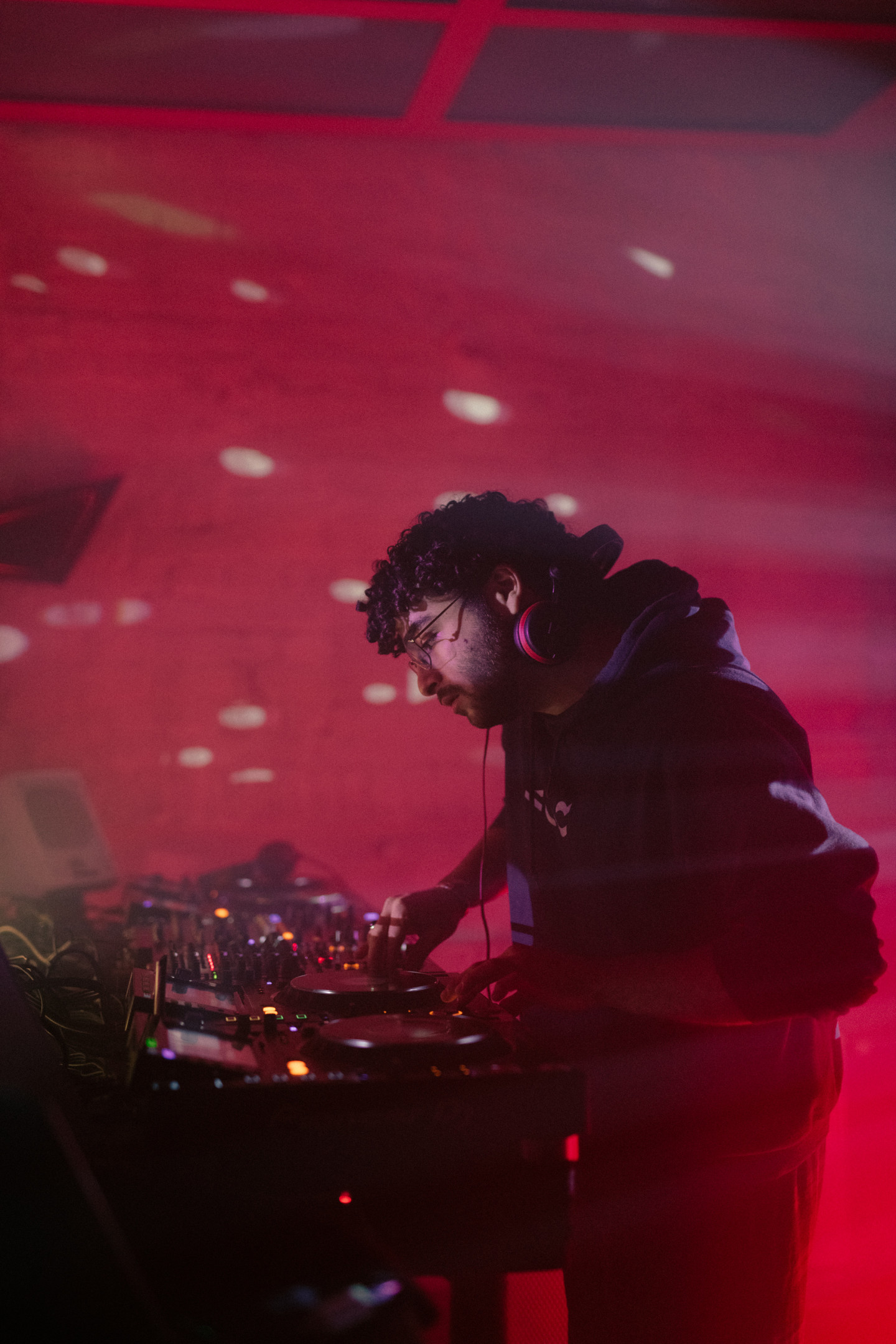 Friday 18 December - 22:30
DJ Show: Sandrien (house set) & Fafi Abdel Nour
Friday night's finale has begun, with two of the DJs we trust and admire the most going head-to-head for a Bud NL DJ show. Fafi Abdel Nour's colourful dancefloor flourishes meet Sandrien on a rare house tip: this one is sure to spark joy.
They're just getting started.
Friday 18 December - 22:27
Photo gallery: Arp Frique & Family
Binding together disparate geographies, musical movements and eras of history with a funky twist, Arp Frique & Family are a joy to behold. We walked away from their performance tonight dazzled. How about you?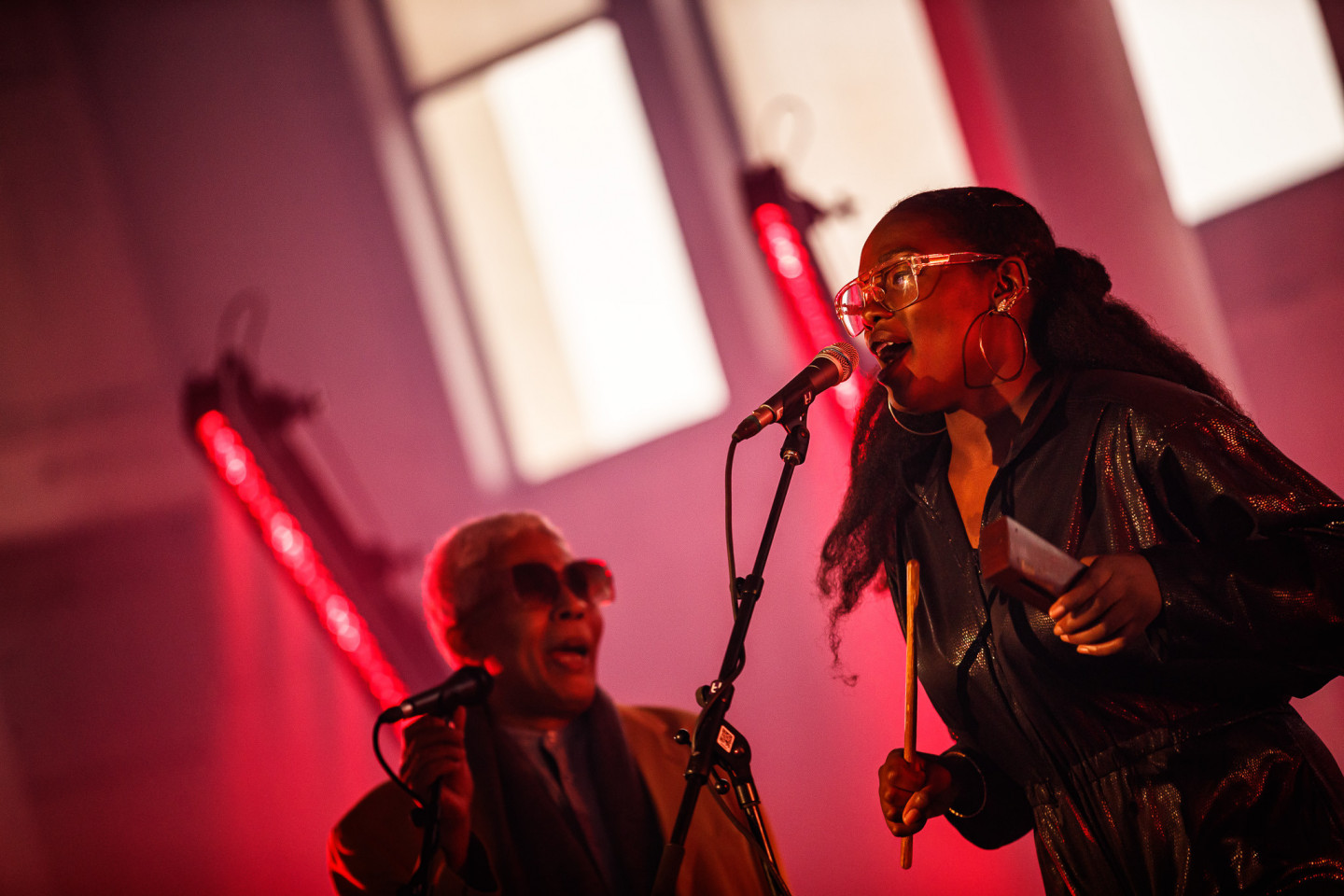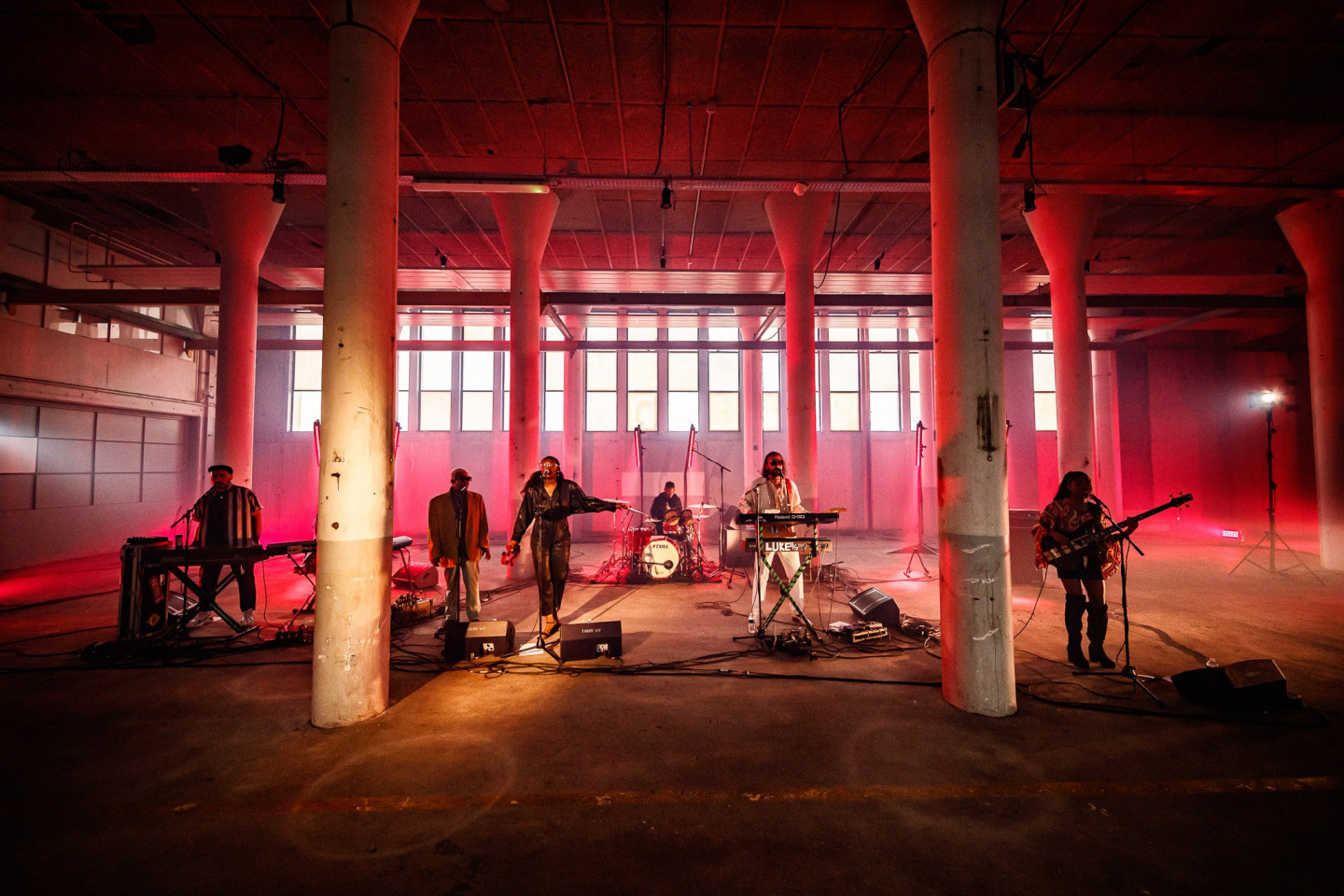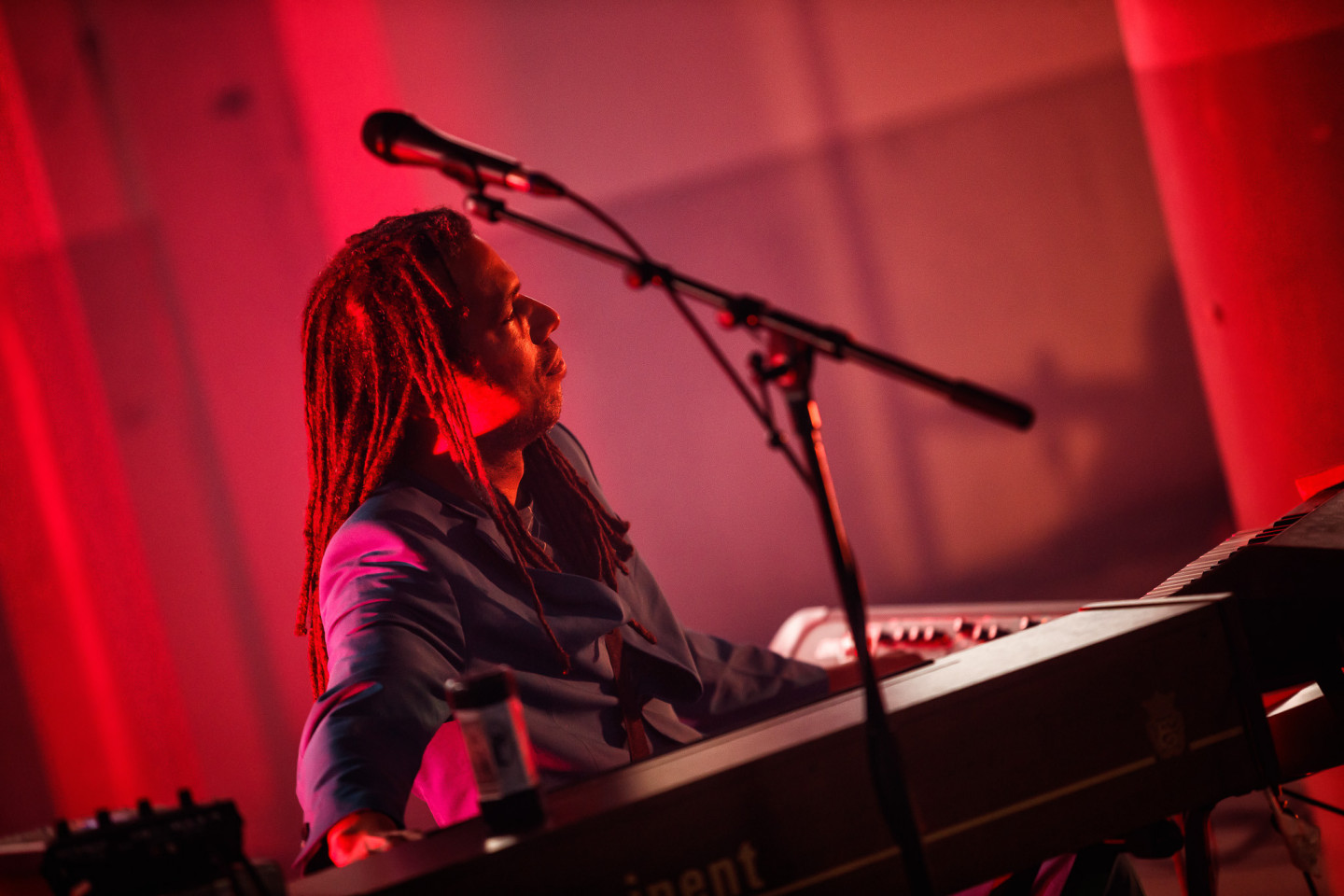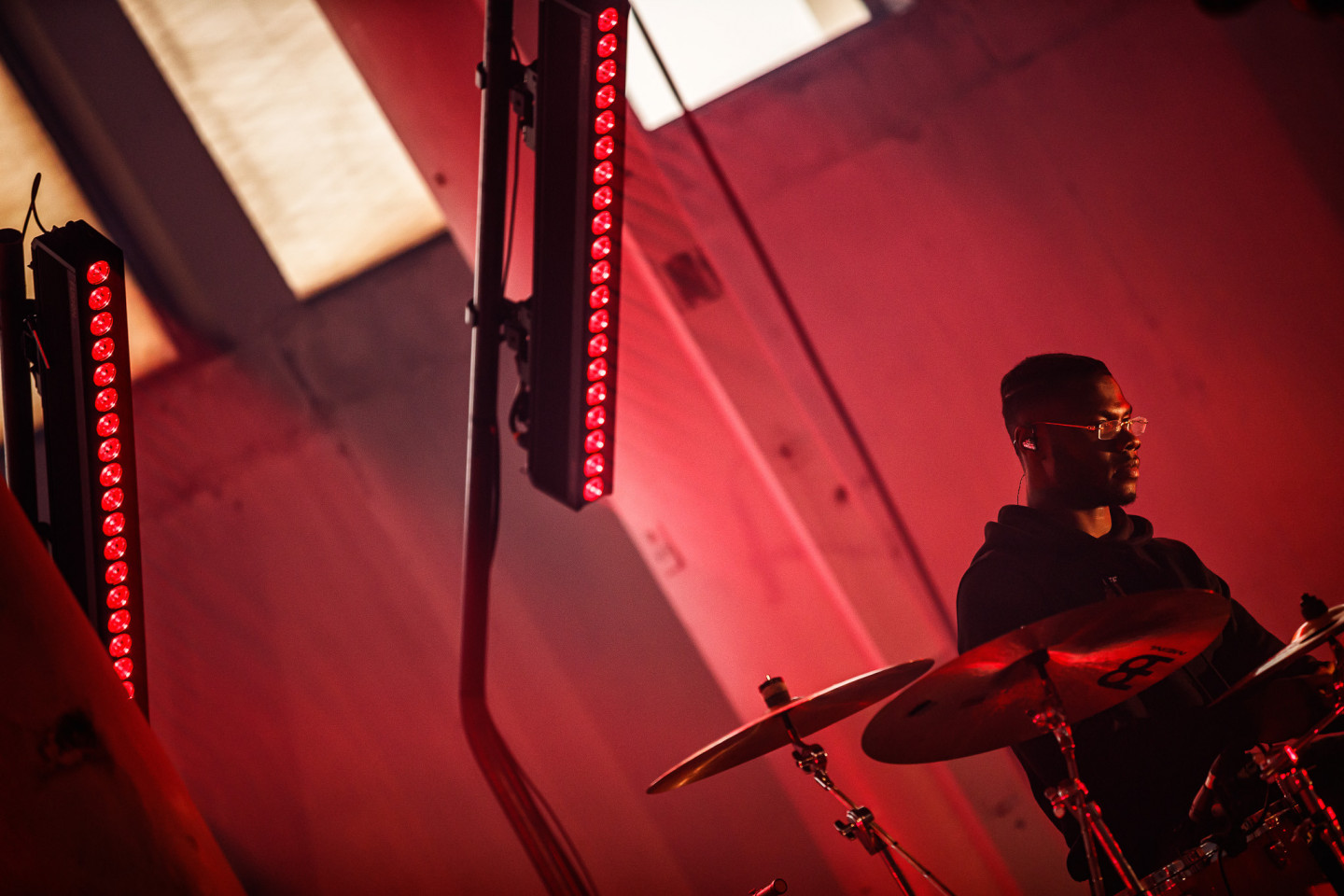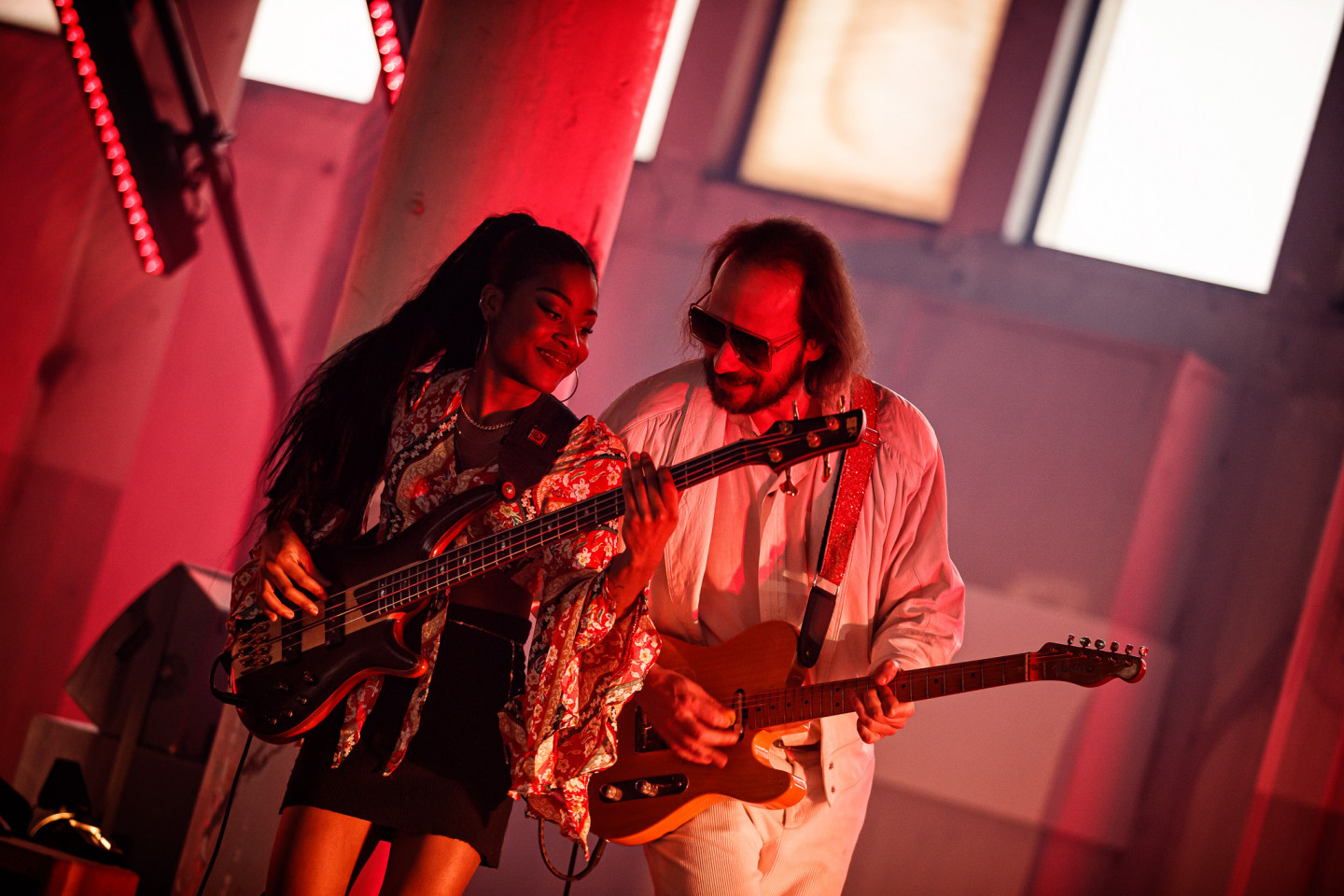 Friday 18 December - 21:40
Live act: Arp Frique & Family
The full, freewheeling, collaboration-focused, retro-fantastic Arp Frique & Family are live in session tonight as our Dekmantel Connects Friday night performance. Come join in the chant.
Friday 18 December - 21:25
Photo gallery: Cinnaman & Nala Brown
Nala Brown and Cinnaman zig-zagging through their exceptional record collections, what a pleasure this was for a Friday early evening stream. Thank you for bringing your best, let's hope we can do it again in real life in 2021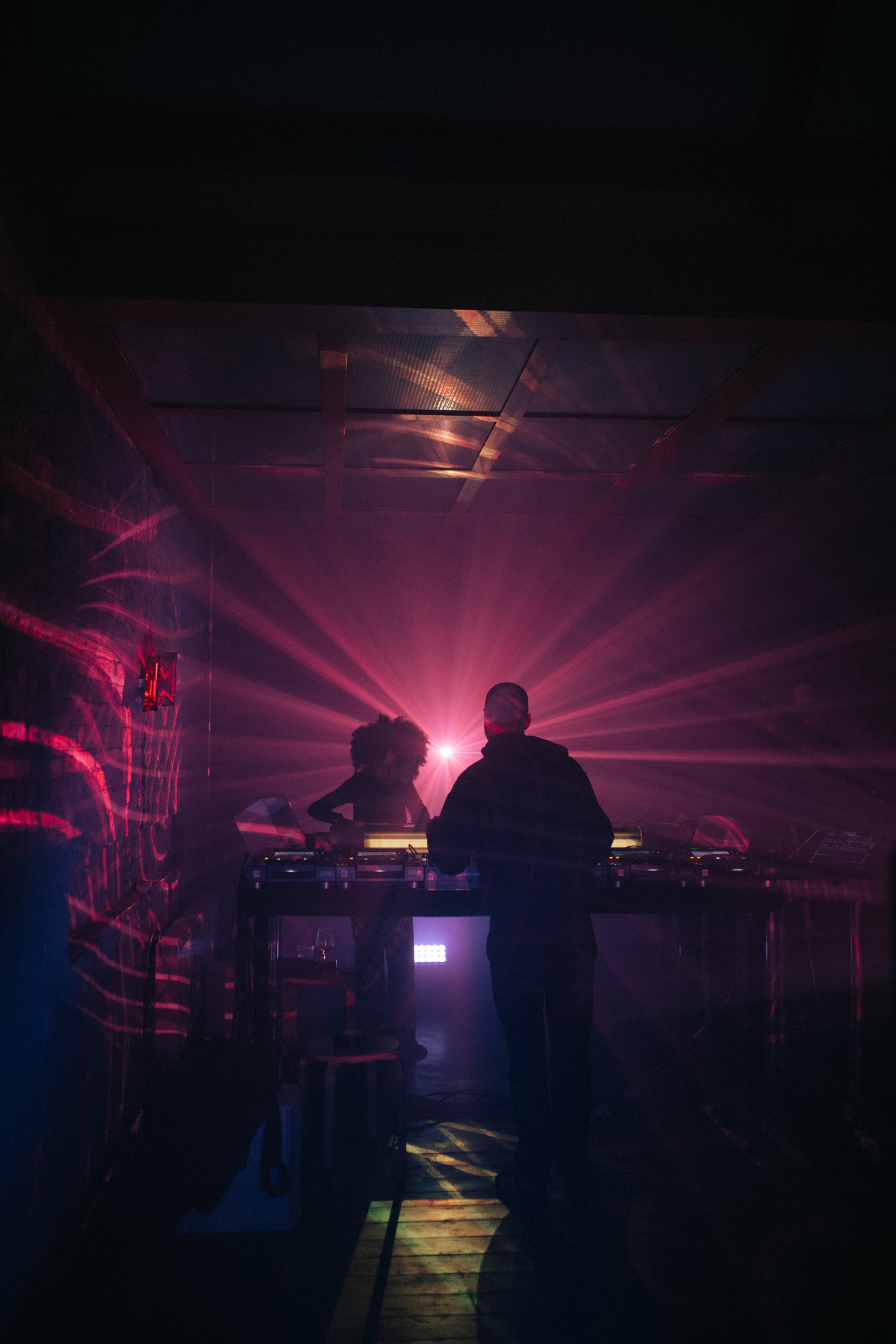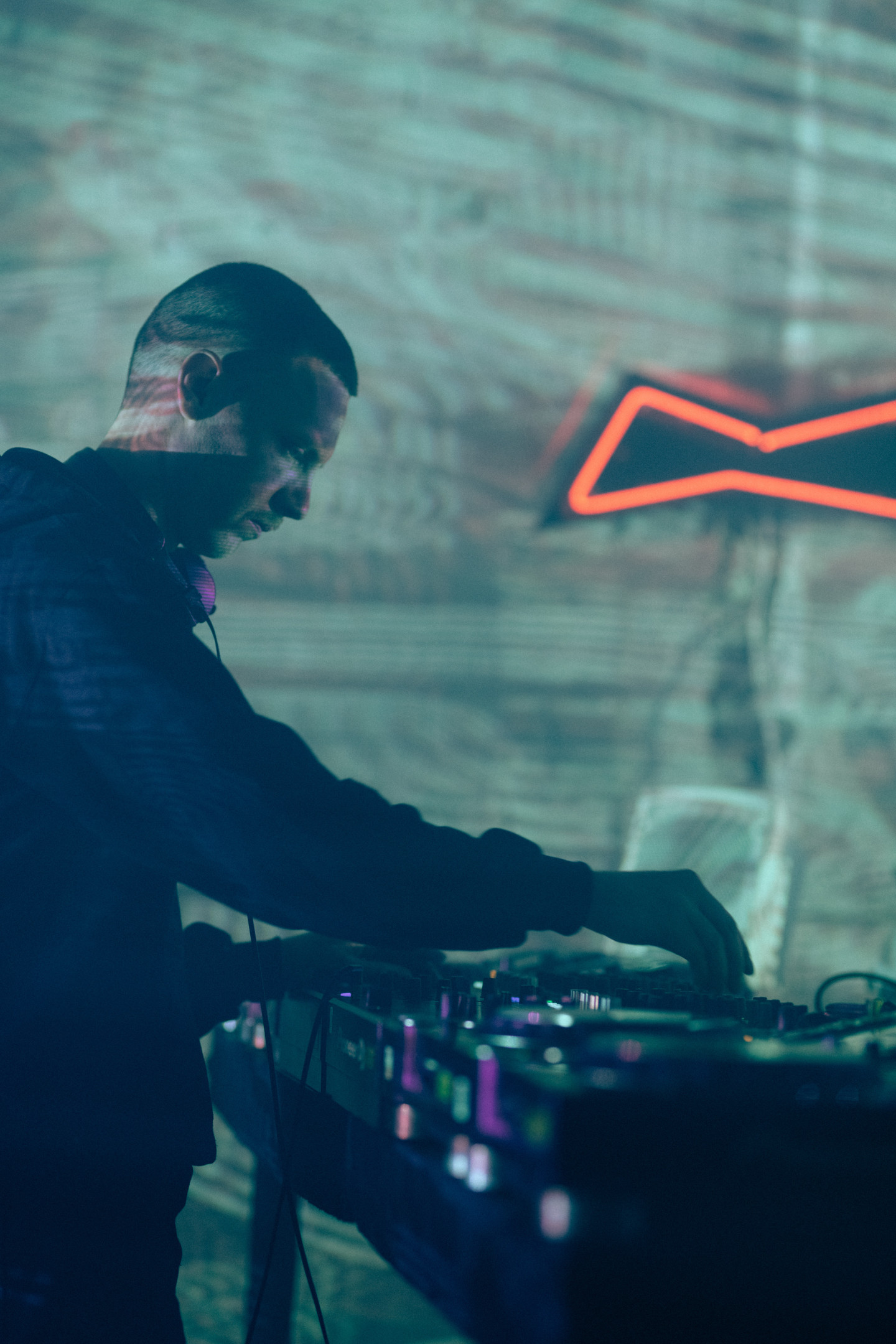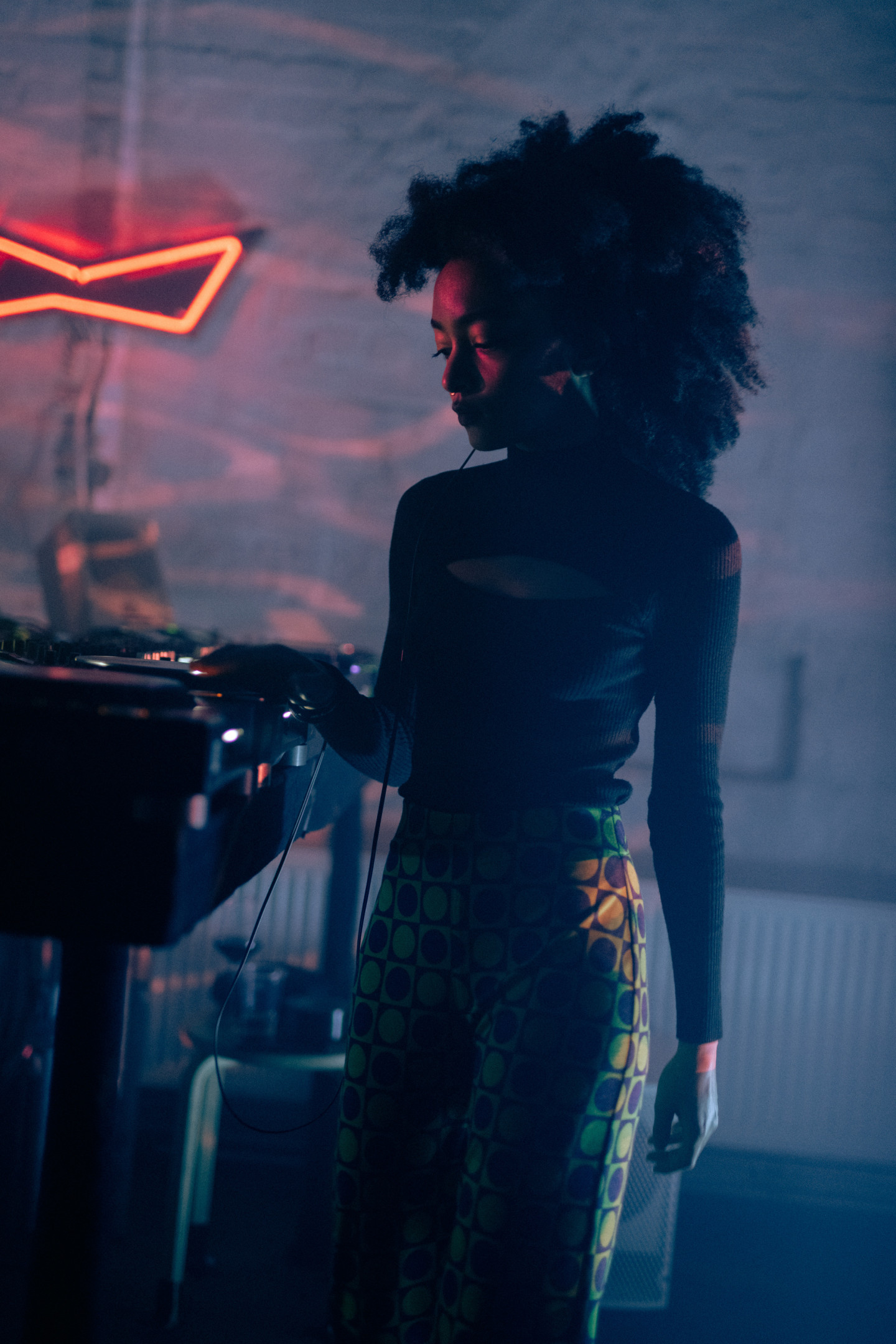 Friday 18 December - 20:00
DJ Show: Cinnaman & Nala Brown
Cinnaman is one of our Dekmantel day-ones, and we're thrilled that he joins us tonight with an equally adventurous DJ: Nala Brown. They are going b2b for the next hour, leap in!
Friday 18 December - 19:50
Photo gallery: Mixing and mastering: understanding the basics
If you've ever wondered about the intricacies of mixing and mastering, today's workshop with MarcoAntonio from Maspaventi Studio is a must-watch.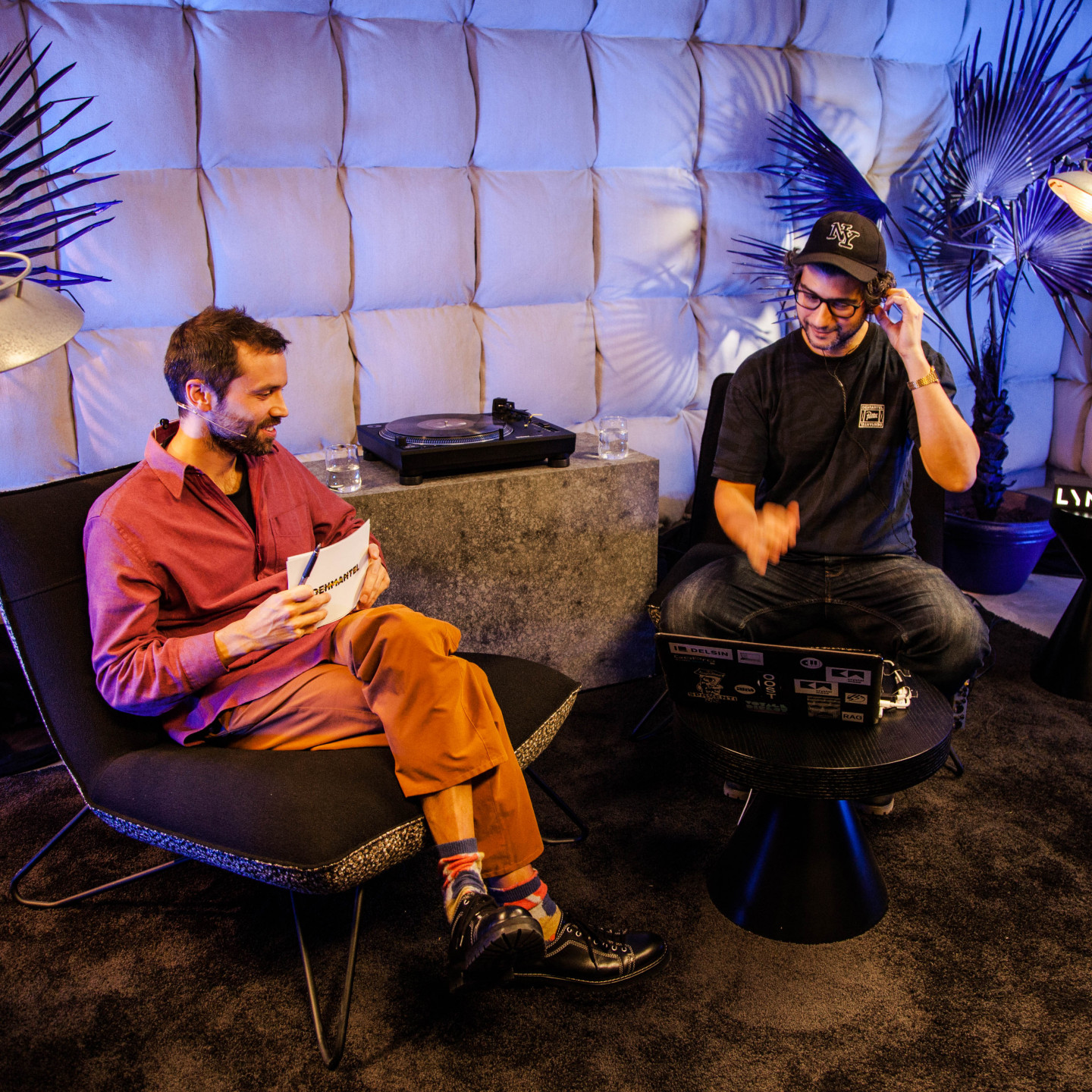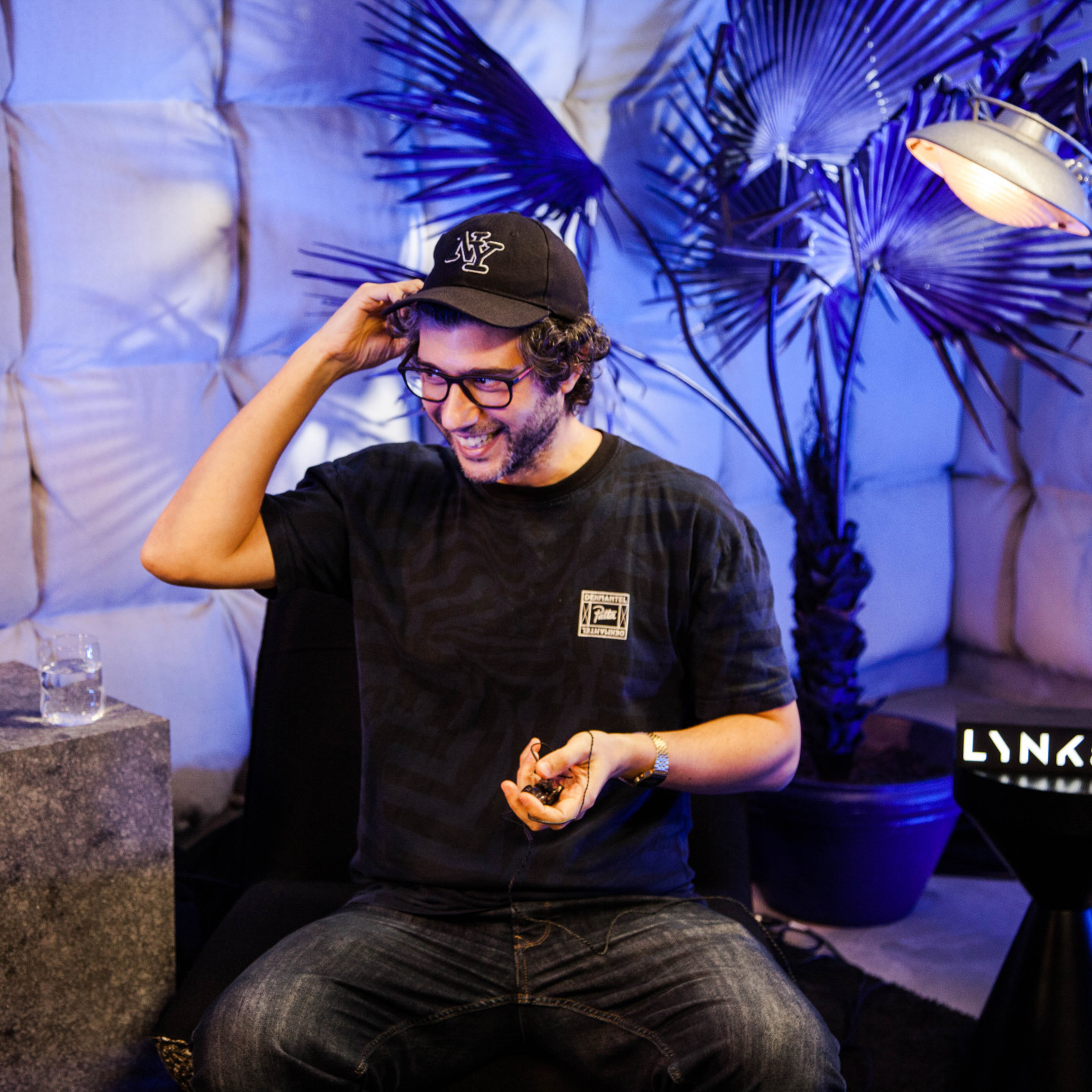 Friday 18 December - 19:15
Introducing: MarcoAntonio Spaventi
Over the past decade, Marco Antonio Spaventi has been building up an impressive catalog of releases, both under his own name and as part of the R-A-G collective (Aroy Dee, G-String, Spaventi), and the Crystal Maze duo (G-String, Spaventi). Many of his productions meander through Italo-disco territories, such as his recent collaborative 12'' Desire with Aroy Dee on Bordello A Parigi, but he also dipped his toes into more ambient – driven cinematic waters with releases like Cinema EP for the soundtrack series of Slow Motion and Viaggi LP on Pizzico Records. Although, that makes up only a sliver of all the records he lent his magic touch to.
Being a professional audio engineer in mixing, mastering, and sound design, Marco Antonio Spaventi has helped records of the likes of Terrence Dixon, Robert Hood and John Beltran sound as crisp and impactful as they do. Next to teaching the Electronic Music Production course at SAE Institute Amsterdam, he shares his know-how and profound expertise through workshops and lessons for Ableton, Abbey Road Institute Amsterdam, and the School of House among others. Right now, the Italian don mainly operates from within his studio at Nachtlab complex: a professionally tuned room equipped with high-definition full range PMC speakers and some of the best vintage and modern synthesizers and drum machines.
Well, who would explain to you the nitty-gritty of post-production better than this sonic maven? He sits down with Eelco Couvreur to shed light on balancing and polishing your tracks for the next hour.

Words by Angelina Nikolayeva
Friday 18 December - 19:06
Workshop: Mixing and mastering: understanding the basics
With engineering credits for the likes of Hunee, Fatima Yamaha, Khidja, Dimi Angélis, Jex Opolis, Betonkust, Delta Funktionen and so many more, MarcoAntonio Spaventi is a man we trust on mixing and mastering.
He is in conversation with Eelco Couvreur now, as part of our daily Lynk&Co Dekmantel Connects workshops.

Friday 18 December - 18:45
Photo gallery: seven hours of radio Rush Hour
Seven hours of radio Rush Hour, what a rush!
To every DJ who has brought their music to Dekmantel Connects across our airwaves takeovers this Monday-Friday, we can't thank you enough. It's brought cheer to the depths of winter. The levels have been set for the next five days... let's see where it takes us.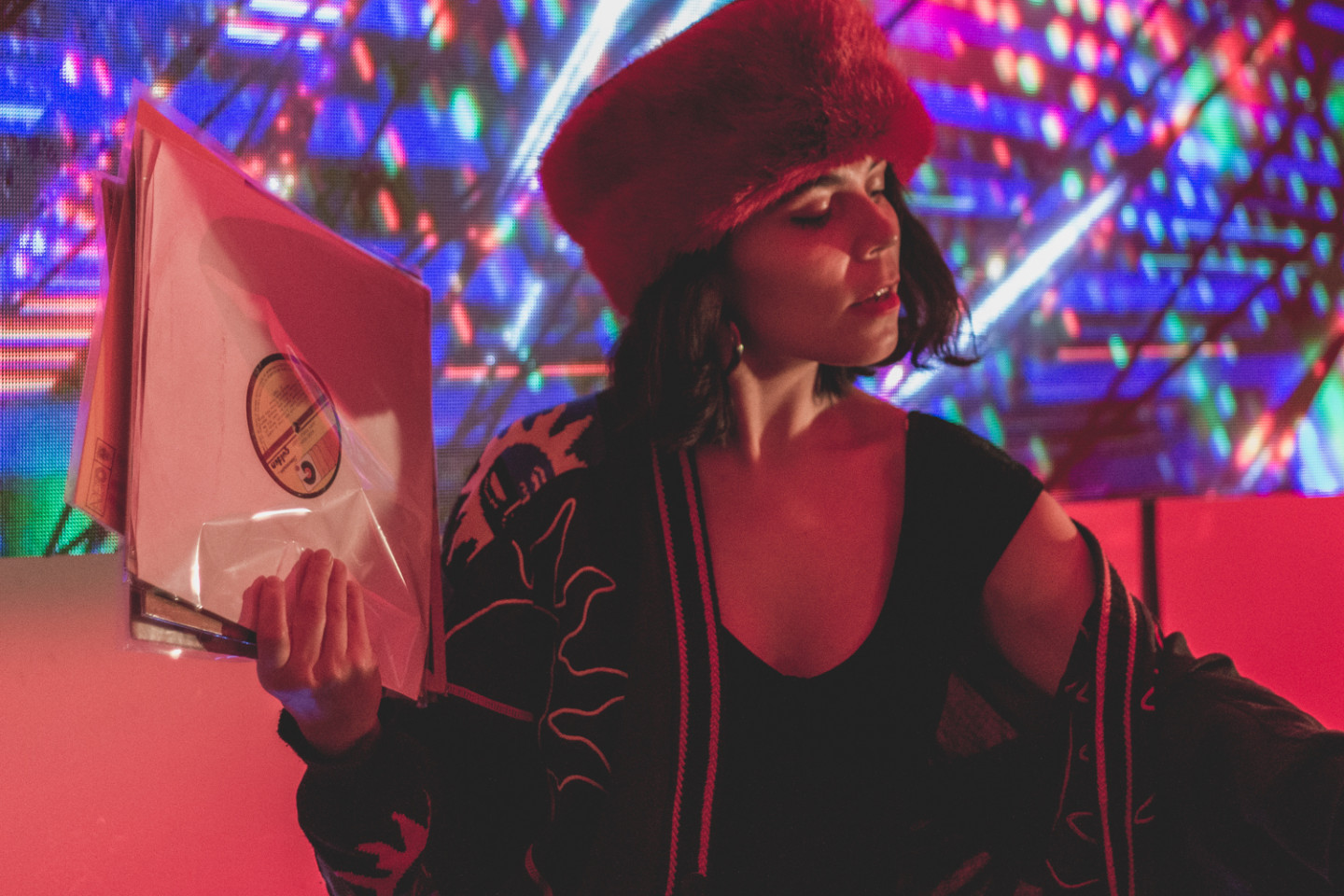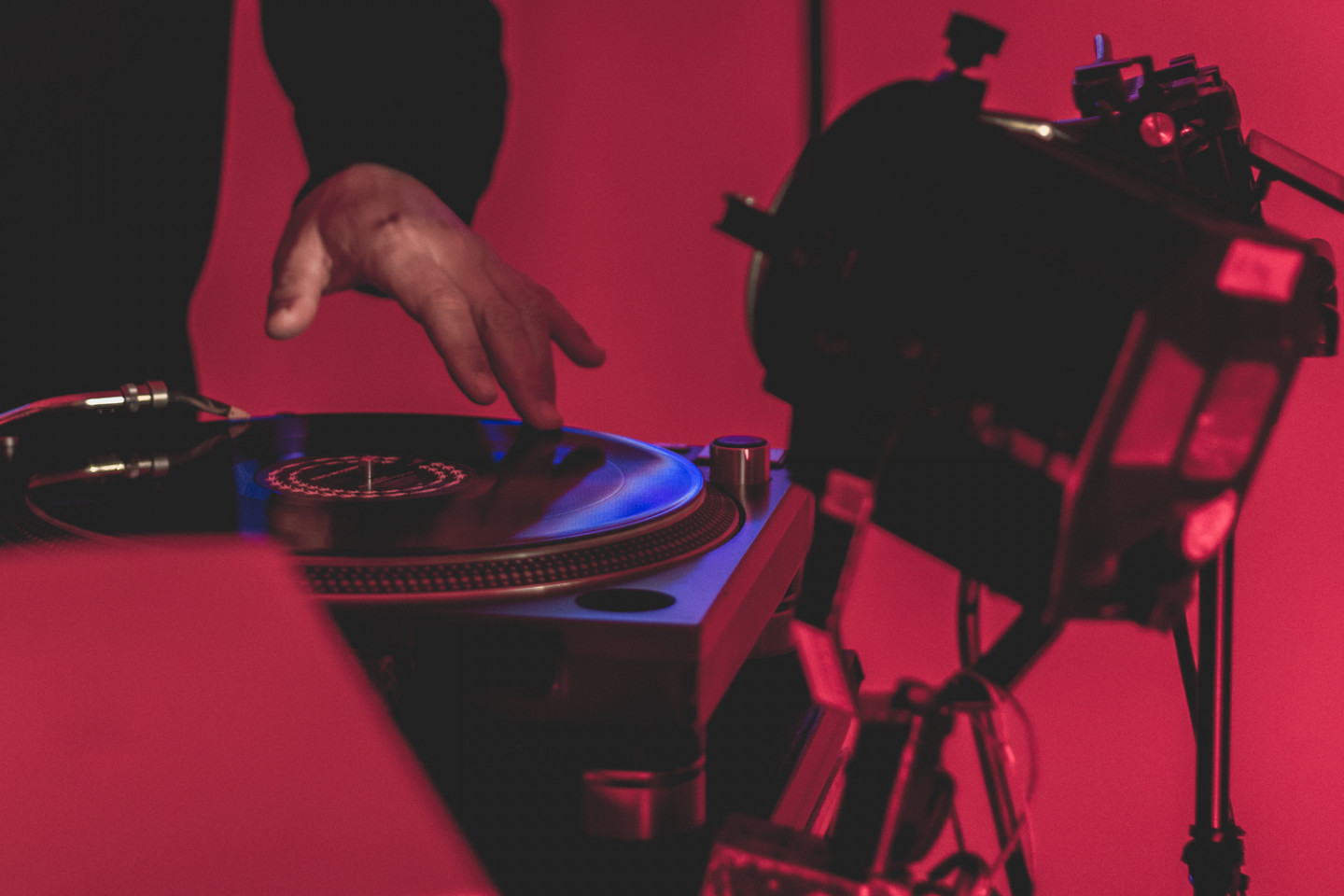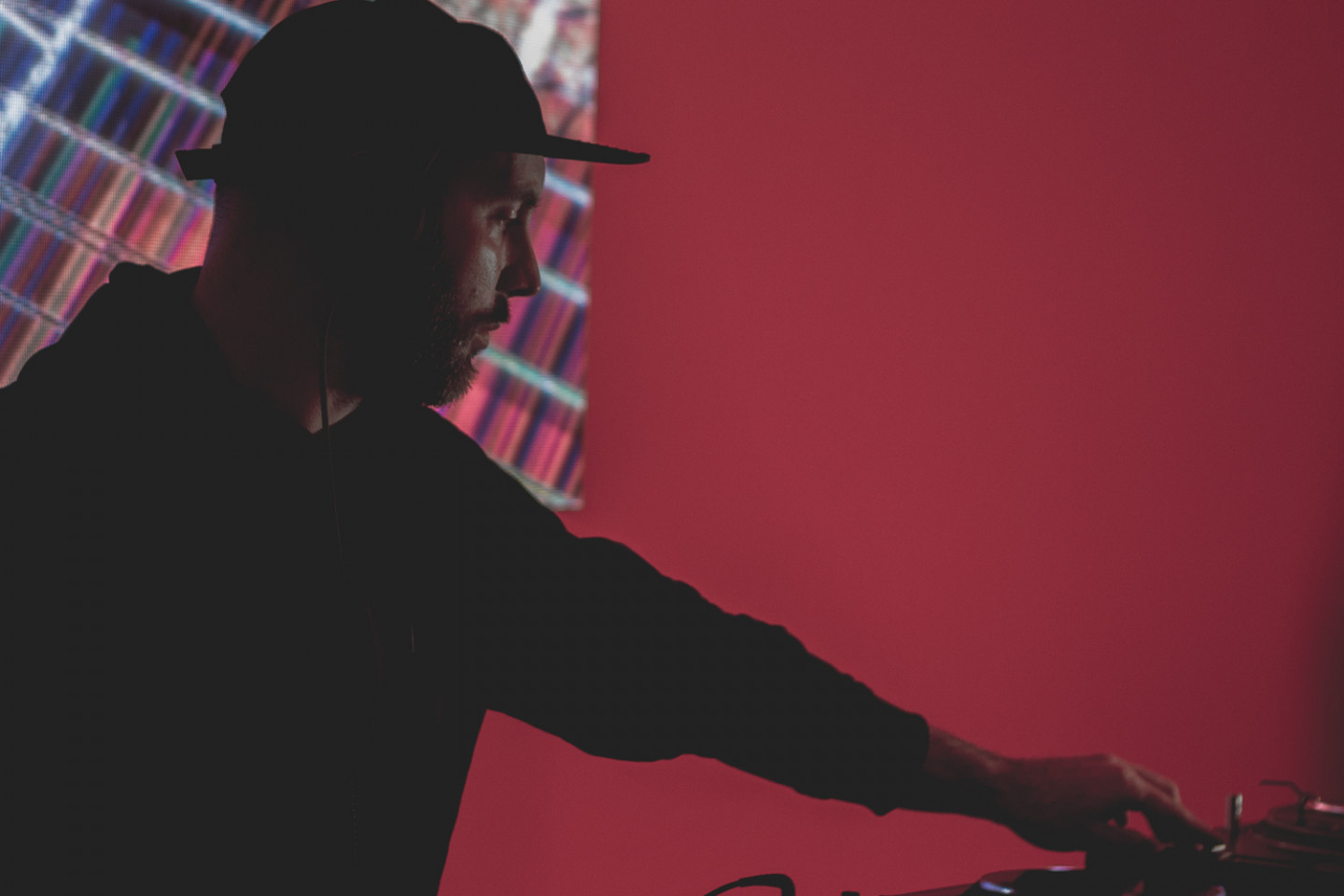 Friday 18 December - 18:25
Live now: Interstellar Funk
Interstellar Funk and his 80's tinged label Artificial Dance have been key in bringing wave sounds back to the fore in recent times. Earlier this year he gave rise to the acclaimed Waves Of Synth collection on Rush Hour, which was packed with carefully dug out gems and forgotten classics. On for another 30 minutes, it's Amsterdam's very own Olf.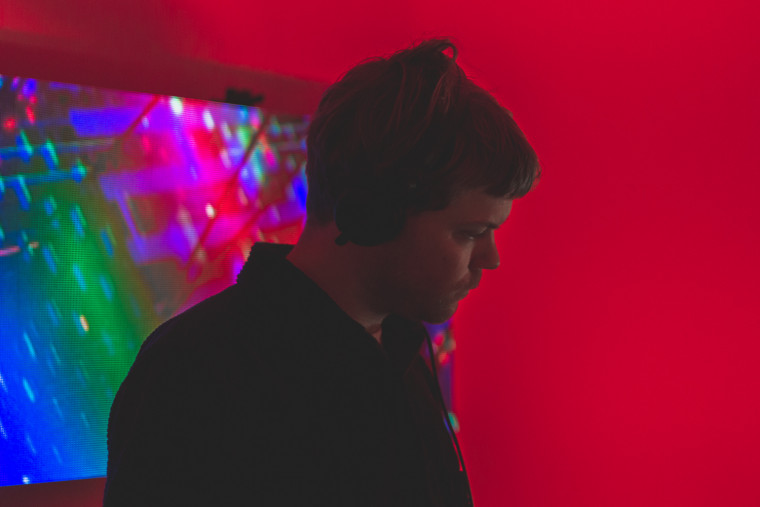 Friday 18 December - 16:52
Live now: Antal
The sun has gone down, and Rush Hour chief Antal has come out — the second last radio guest of the day is bringing the hits.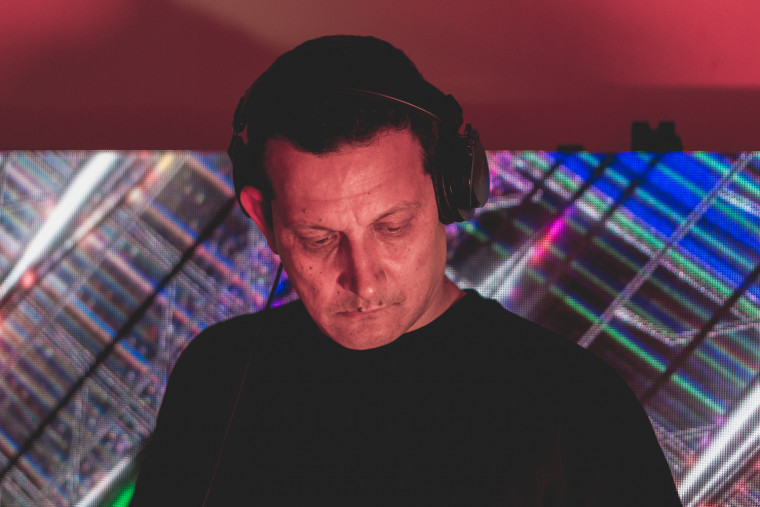 Friday 18 December - 16:09
Photo gallery: Halfway through the day with the silky-smooth sounds of Rush Hour
So far, Rush Hour ave treated us to the silky-smooth sounds of Boy Q, Coco Maria, Bonnefooi and a DJ set from Arp Frique before his full Family live set this evening. You don't want to miss the second half — they're still rolling until 19:00 CET.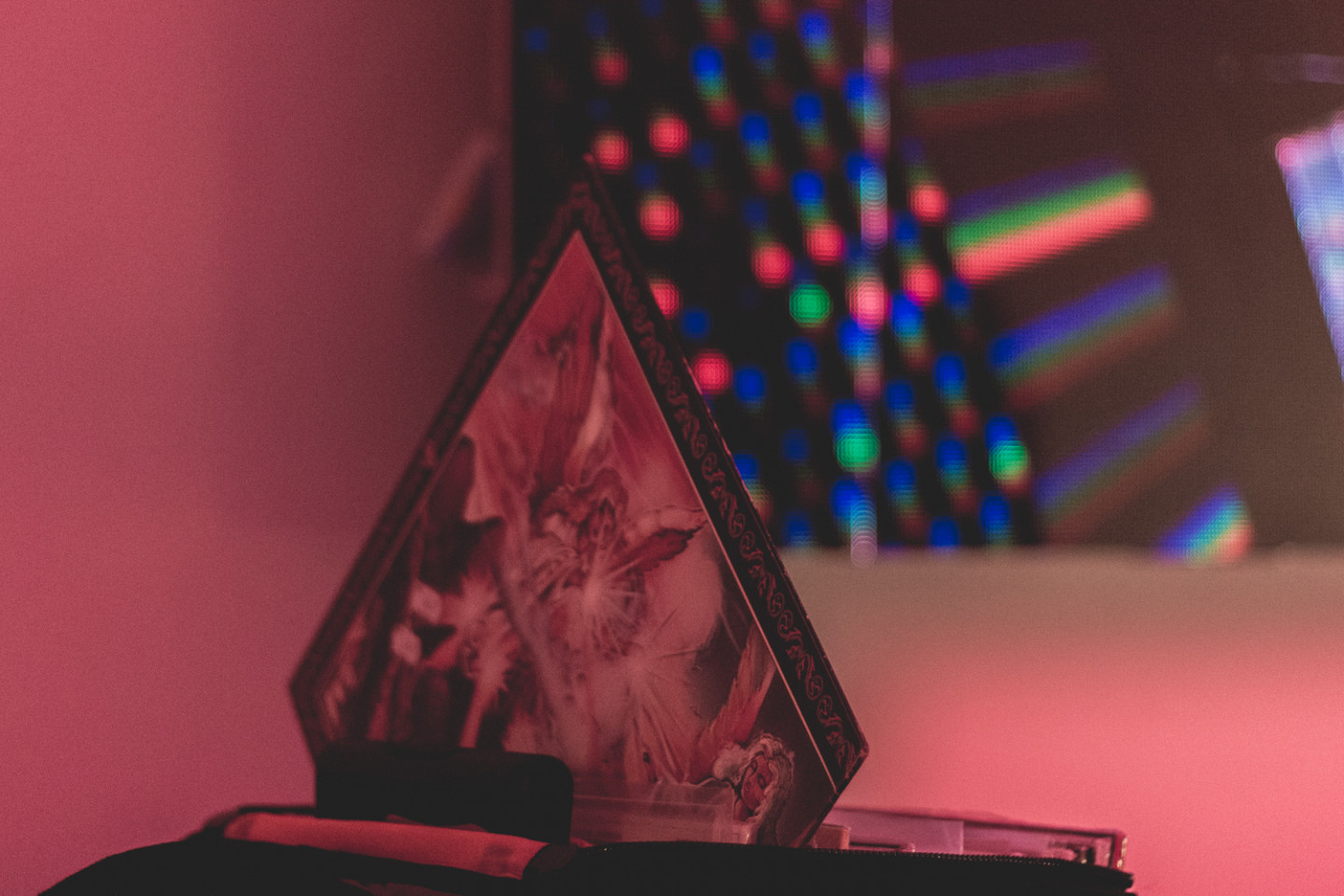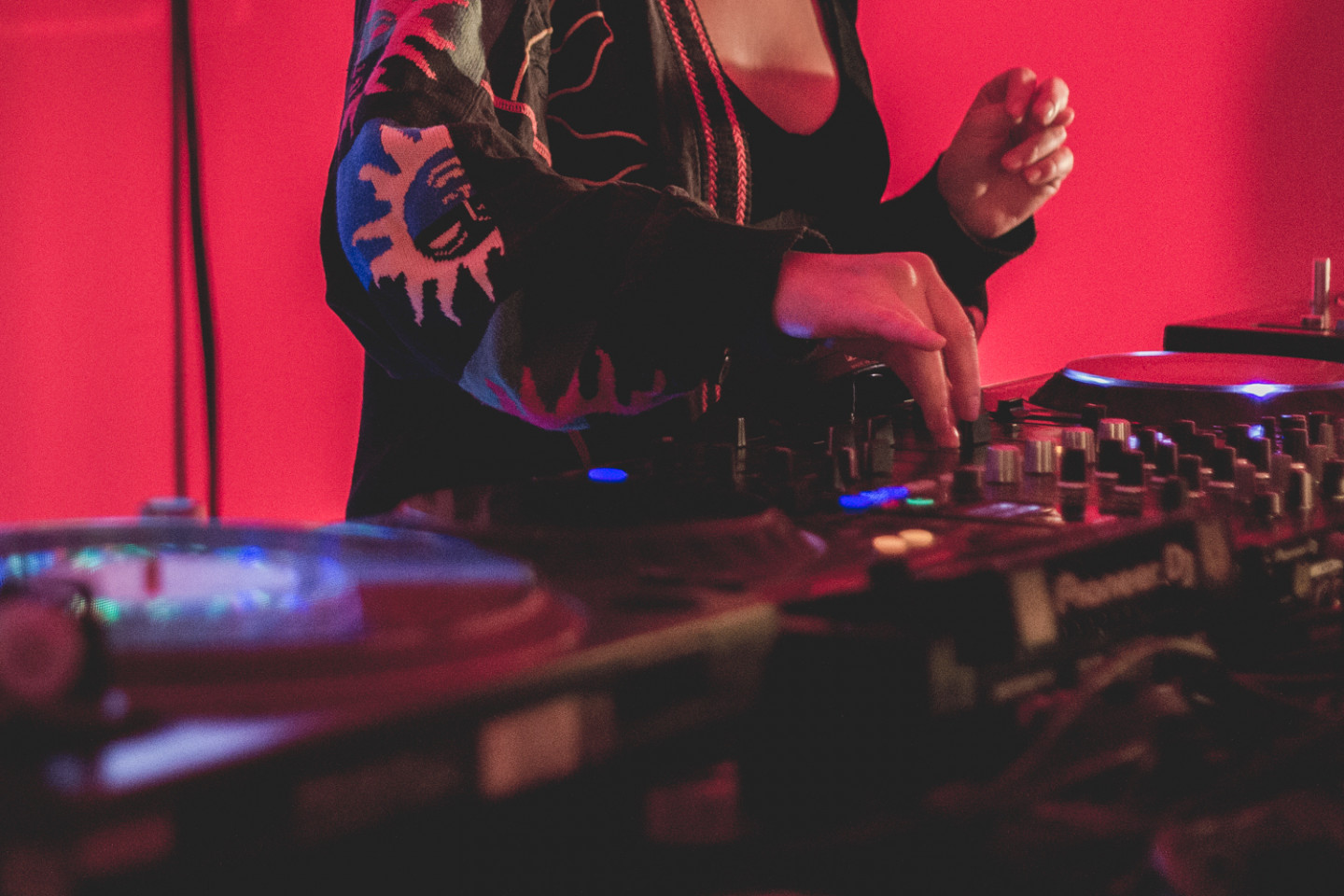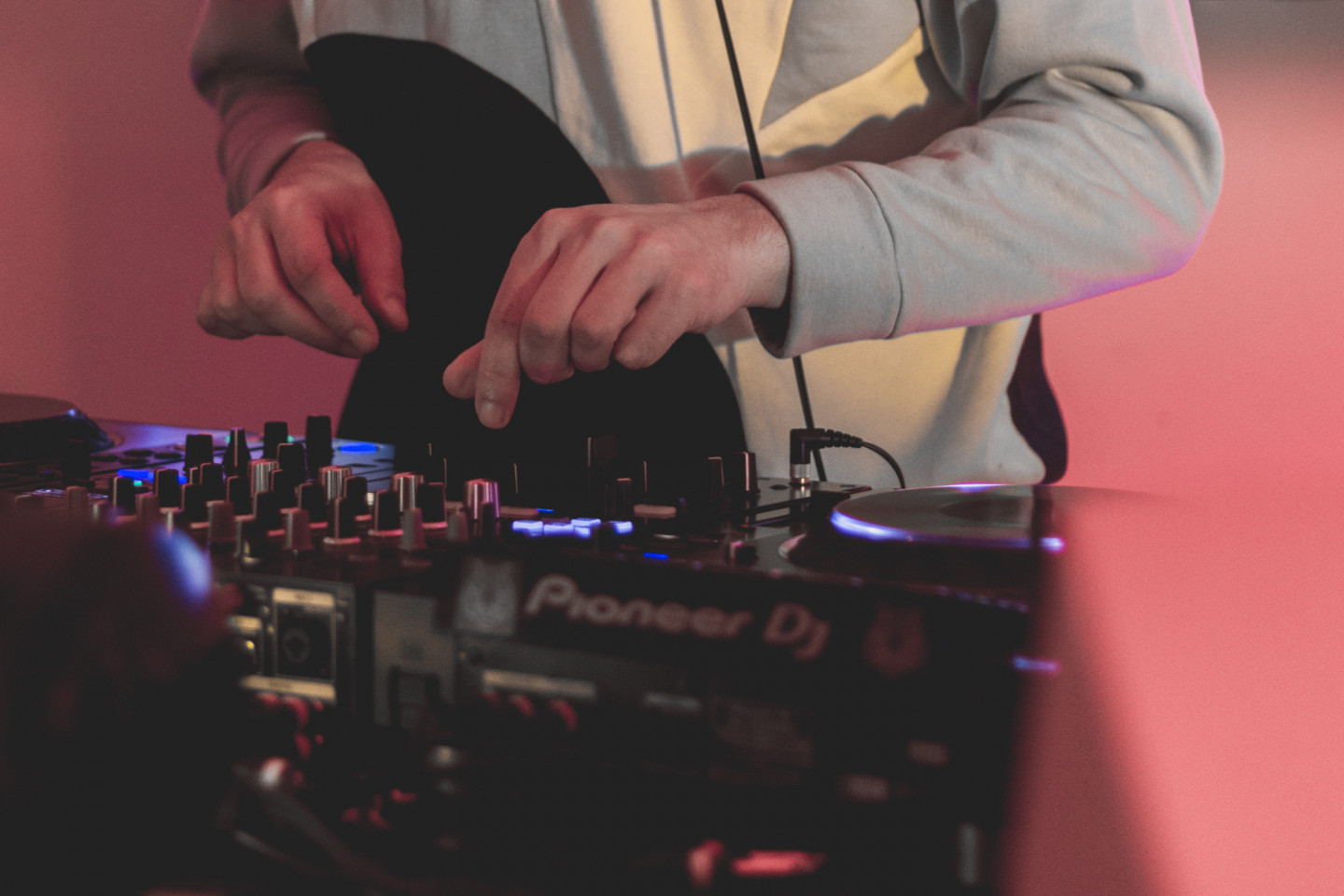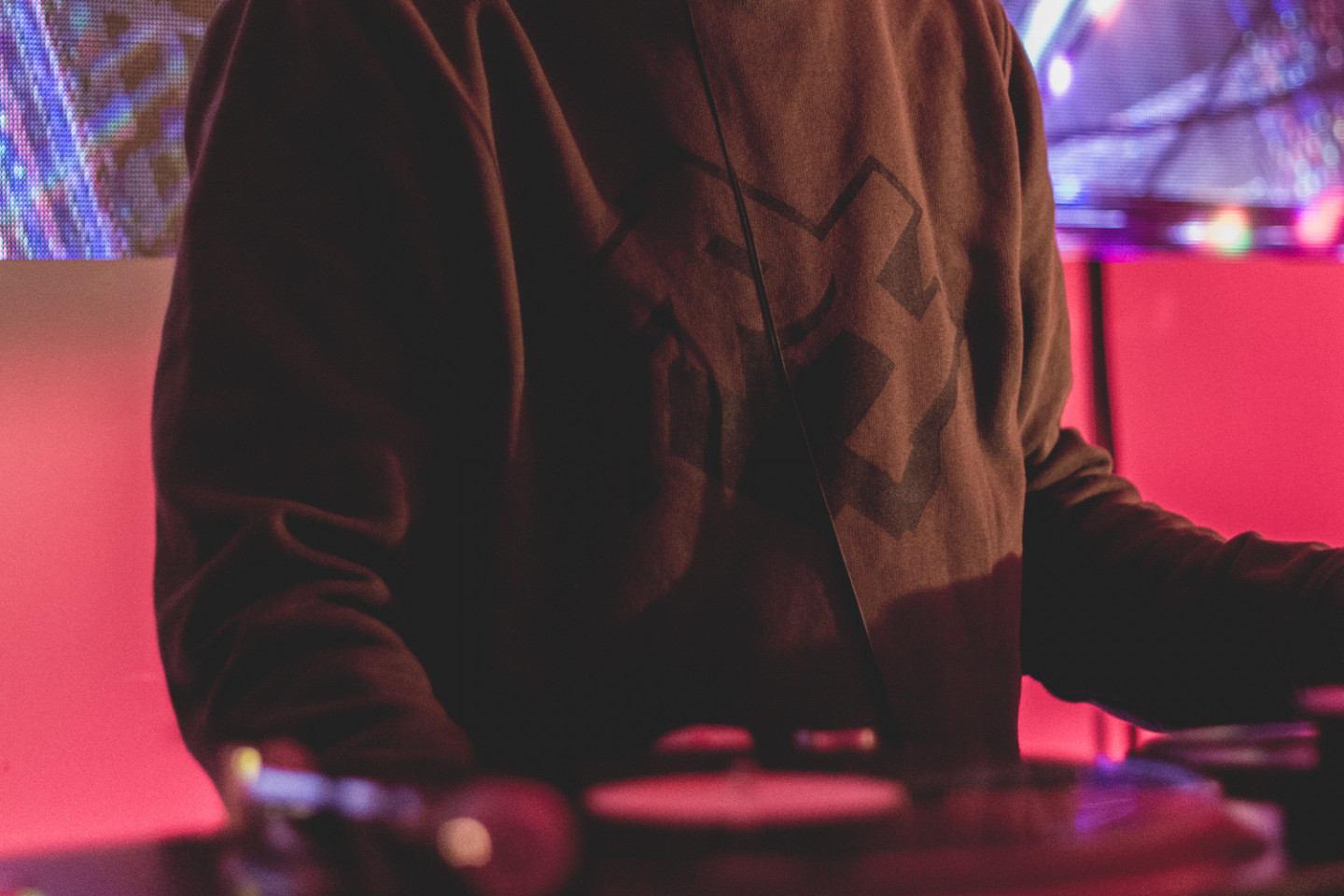 Friday 18 December - 15:30
Now playing: Os Tincoãs - Deixa A Gira Girar (by Bonnefooi)
Friday 18 December - 15:15
Live now: Bonnefooi
Funk, soul and afro-beat and the sounds Bonnefooi uses to tell his stories and plot his musical adventures from the 60s right up to the present day. We've said it before and we'll say it again: don't forget to tune in.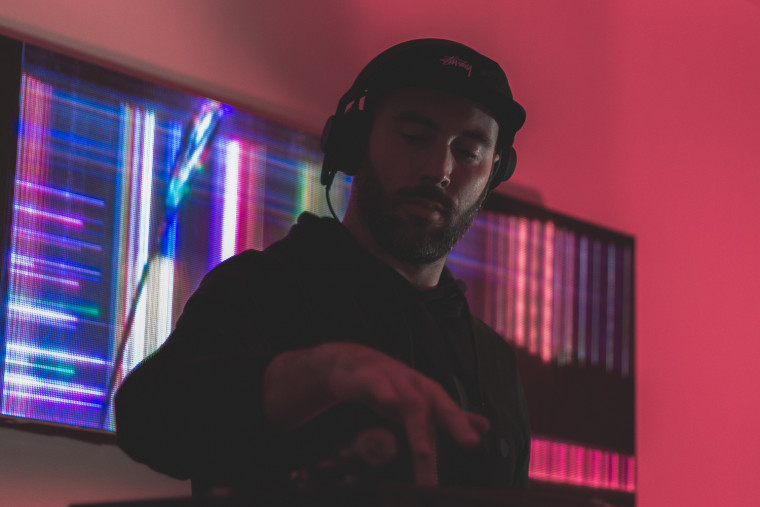 Friday 18 December - 14:40
Live now: Arp Frique (DJ-set)
Before he takes the stage with his family band tonight, he's on with a solo DJ-set during Rush Hour's radio broadcast. Lock in!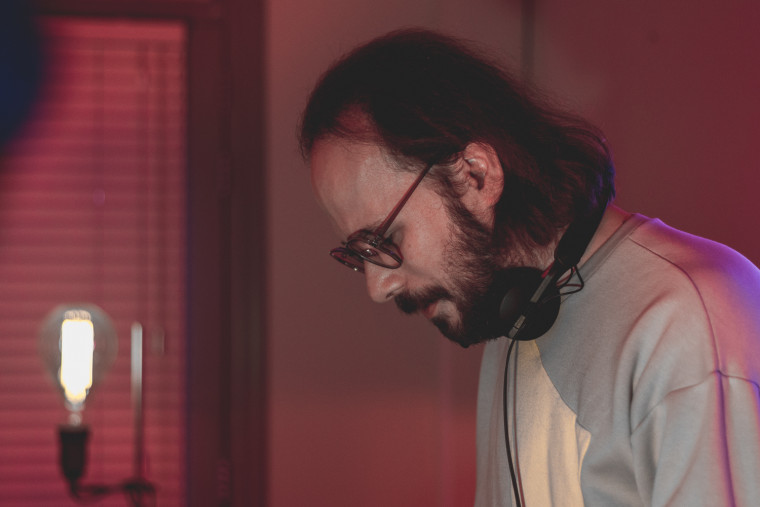 Friday 18 December - 14:25
Feature: Alternative clubbing: Taking the rave to the supermarket
Since the nightlife is forced to lock down many of us feel the loss that the ban on clubbing has left behind. We take a closer look at four inspiring alternatives to keep the music, arts and culture going while struggling with challenges of social distancing and other corona measures.

Doka
In June, after being locked down for three months, clubs were allowed to open their doors again, albeit under strict regulations: only seated guests are allowed and the 1,5 meter distance should be maintained at any time. But what remains of a club night when dancing is not allowed? Clubs had to adapt and find a form that works for them and their community.

A successful example is the Amsterdam-based Doka. Since June, the intimate club in the basement of the Volkshotel has organised sit-down sessions on a regular basis. The finest local DJ's play their records on arguably the best sound system in the city — last year the club underwent a serious audio treatment. It reopened in October 2019 as a HiFi soundbar, that focuses on quality of "sound rather than volume". Taking inspiration from Japan's culture of audiophile venues, who have pioneered a very different, more sedentary style of clubbing, designed to please both dedicated audiophiles and a more casual crowd alike.

With all the innovations, 2020 should have been a promising year for the renewed Doka. But instead it became an indefinite period of uncertainty, when COVID-19 hit The Netherlands. "We've been bursting with ambitions and plans, and have been programming months ahead. To postpone everything was a real disappointment." says Axel van der Lugt, programmer at Doka. "It forces us to act ad-hoc on the situation and be creative. But I'm glad that we can at least be busy and offer something to the community."

Since the summer, when a number of corona rules were relaxed, Doka has been organizing 'sit-down sessions'. Almost every weekend guests can sign up for a time slot and enjoy the music from their couches and chairs. Doka regulars like KAMMA, Masalo, Carista, Suze Iljo, Margie and Mary Lake play special listening sets in an intimate setting.
Currently Doka is one of the very few places in Amsterdam where it's still possible to collectively enjoy music in a club setting. With the latest round of curfews and restrictions in the Netherlands amid a rising second wave of coronavirus cases in Europe, the Dutch Government decided that stricter measures are needed to bring down the number of infections. All establishments that serve food and drinks had to close, except hotels serving hotel guests — allowing Doka to stay open, but only for guests of the Volkshotel. "It's a challenge to ensure that there's a consistency in what we do, while everything is constantly changing. It causes a lot of headaches," Axel says. "But it's important for us to continue because we're one of three music venues that are allowed to be open."

In anticipation of the new rules, the Volkshotel introduced a 'night out' package, including an overnight stay, dinner and access to a sit-down session in Doka. The workaround turned out to be very popular. "We see people booking their arrangement very far ahead, without even knowing the program. It shows that people longing for a night out, to listen to music together. I am happy that we can do something and offer an alternative in these challenging times."

The sit-down sessions seem to match the direction Doka has taken: as a soundbar, that's inspired by the listing bar concept, where usually the focus is on - hench the name - listening to music, rather than dancing to it. Axel agrees: "We already started with it last year, but due to corona we have expanded the concept. It is one of the few positive things that this crisis has produced."

Axel sees it happening that Doka will continue organising sit-down sessions after corona, now that the concept catched on. "But after sitting for almost a year, people are probably done with it," Axel laughs. "I think Doka also remains a great place to dance."
Just like every programmer during the pandemic, Axel was completely dependent on artists from the region. "It was refreshing to see that there's enough talent here to rely on. It's a good sign for our scene." He believes it's important for clubs to invest in the local scene in terms of bookings and audiences. It is something that Doka advocates, also before the pandemic, "as a reaction to the globalization of the club industry," Axel says. "We want to contribute to the night culture of our city, by giving space for local DJs and the artists who reside in this building. It's great to have big names playing and it's very special when large DJs play in such a small venue, but that's not our focus."

But time will tell whether the current momentum can continue to build a stronger foundation for the local scene. "It can go both ways. It's possible that if the clubs reopen a kind of supermarket war will start, where clubs compete with each other by booking the biggest headliners. But I hope we get a scene that will focus more on the artists and visitors from their own city."

Read the full long read here. Words by Ramon de Lima
Friday 18 December - 13:05
Live now: Coco Maria
We are a great admirer of Coco María, whose knowledge of Central and South American music is seemingly limitless. It's a treat to have her on today's Rush Hour radio takeover — she is live now, so don't miss this one.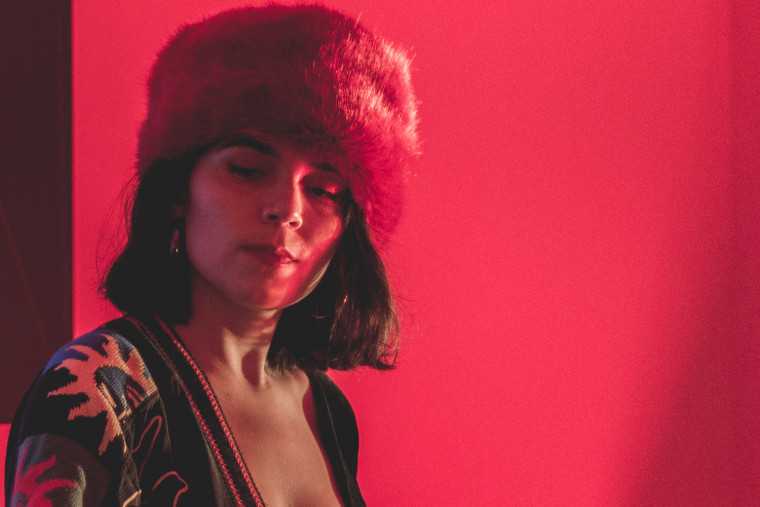 Friday 18 December - 12:38
Now playing: Tashan - Read My Mind (by Boy Q)
Friday 18 December - 12:20
Live now: Boy Q
Rush Hour store manager Boy Q has heard billions of hours of records and distills the best of them into his own sets. His private collection is surely one of the best out there with sections that take in musical sounds and scenes from every conceivable niche around the world. There's no better way to start your morning, tune in!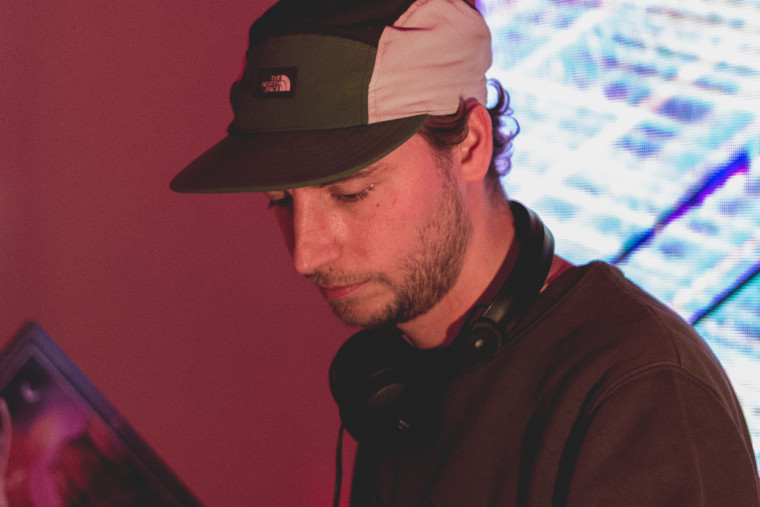 Friday 18 December - 10:59
Get to know: Rush Hour
Today's lunch-to-dinner menu is catered by one of Amsterdam's most treasured record shops and stalwart labels. Having started off in the late '90s as a rare vinyl dealer, today, Rush Hour is one of the most recognized music distributors in Europe and a surefire purveyor of wax of all genres and styles. With pure love for music at its core, this 360-degree venture is an epitome for DIY; their business plan was no more than a to-do list when they were making their first steps. No wonder that one of Rush Hour's founders, Antal, often describes its today's success as "a hobby that got out of hand".
Rush Hour's story began with two friends Antal Heitlager and Christiaan Macdonald buying a stockpile of house records from Coco Records in Zaandam and launching a mail-order store straight from their student house. They would later establish a physical shop in the basement of a hairdresser's in Spuistraat in 1997 before finding its current home in a more spacious building down that same street in 2016. Next to unearthing forgotten classics and compiling unreleased gems, they would import obscure records from around the globe, but most importantly, send works of underground Dutch artists overseas. But that can only count as a mere fraction of its contribution to nurturing homegrown talent. Having established itself as no less than a cultural institution, Rush Hour provided a platform for artists like Young Marco and Interstellar Funk to grow and break through internationally. The creative hub has also become a second home for local legends such as Aardvarck and San Proper – the affection of the latter runs so deeply that he inked the brand logo into his bicep.
That said, what's not to love about this place? As you enter the characteristic old building with large windows and intricately carved stone columns, you are welcomed with a warm smile and shelves packed with some of the most eclectic selections of vinyl in Amsterdam. With regular BYOB in-stores – especially the famous ADE sessions - the store is a melting pot for people from various musical backgrounds. Regular visitors of the store will know about the long waiting lines for the turntables on a busy day. Good thing, right now, the only thing we have to wait for is tasty selections being served to us on a hot plate by the lovely Rush Hour fam'.

Words by Angelina Nikolayeva

Friday 18 December - 09:19
Cinnaman & Nala Brown, Rush Hour, Arp Frique & Family and much more....
We are officially at the halfway mark of Dekmantel Connects, and we intend to celebrate it!

There's no looking past radio Rush Hour as the centrepiece of the day, really. Between chief Antal, our dear friend Interstellar Funk, Central & South American specialist Coco María, the buoyant buddies Kamma & Masalo and more, we get to drink in a very special 7hrs on the airwaves.

And then, the evening brings even more. One of the sharpest engineers in the business will be giving out trade secrets before the sprawling, super-funky Arp Frique & Family step up to dazzle us.

And it's Friday after all, so we have not one but two of our Bud NL DJ shows for you. Earlier in the evening, the genre-bending of Nala Brown and Cinnaman will combine, before the joyous combo of Fafi Abdel Nour and Sandrien push us past midnight and into the weekend.

Grab whatever snack and supplies you usually power your Friday with, and come spend it with us.

Friday 18 December - 09:08
We've made it to the halway mark of Dekmantel Connects already? Time to celebrate.
Up today: Sandrien b2b Fafi Abdel Nour, the Arp Frique Family Band, Cinnaman b2b Nala Brown, a Rush Hour radio takeover and a studio-focused workshop. Get ready for a whirlwind 12 hours!