Lente Kabinet Festival 2022 Liveblog
Welcome to the Lente Kabinet Festival 2022 liveblog! Watch this space today and tomorrow for all your essential festival news. Any questions? Get in touch with us via [email protected]

Monday 6 June - 00:30
It might have taken two years of patience
It might have taken two years of patience but, dear Lente Kabinet, you were completely worth the wait. A million thanks go out to everybody — artists, crew and guests — who made this year's comeback possible; it's been a dream.
Pre-registration for Lente Kabinet 2023 is now open, head over to the Lente Kabinet website.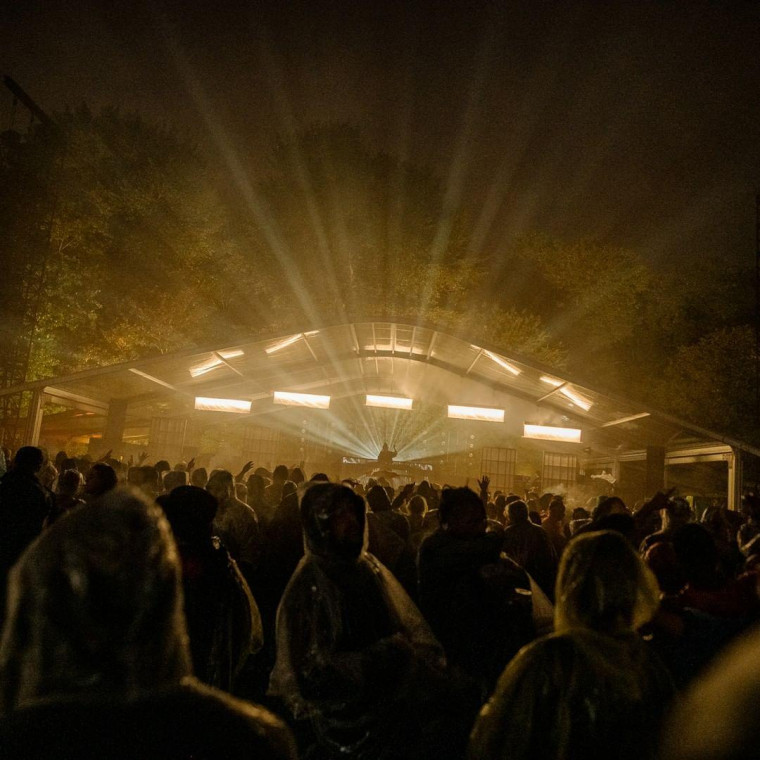 Monday 6 June - 00:12
Back with a bang
Back with a bang, of course Ben UFO continues his winning Lente Kabinet streak! Following his last mainstage shutdown, this year we invited the Hessle Audio boss for an intimate, experimental set in our Derde Kamer with Bud.
Sunday 5 June - 23:54
The beats, the smiles, the moves...
Half Queen just set our Patta Soundsystem area on fire, and we can't imagine a more joyous festival debut.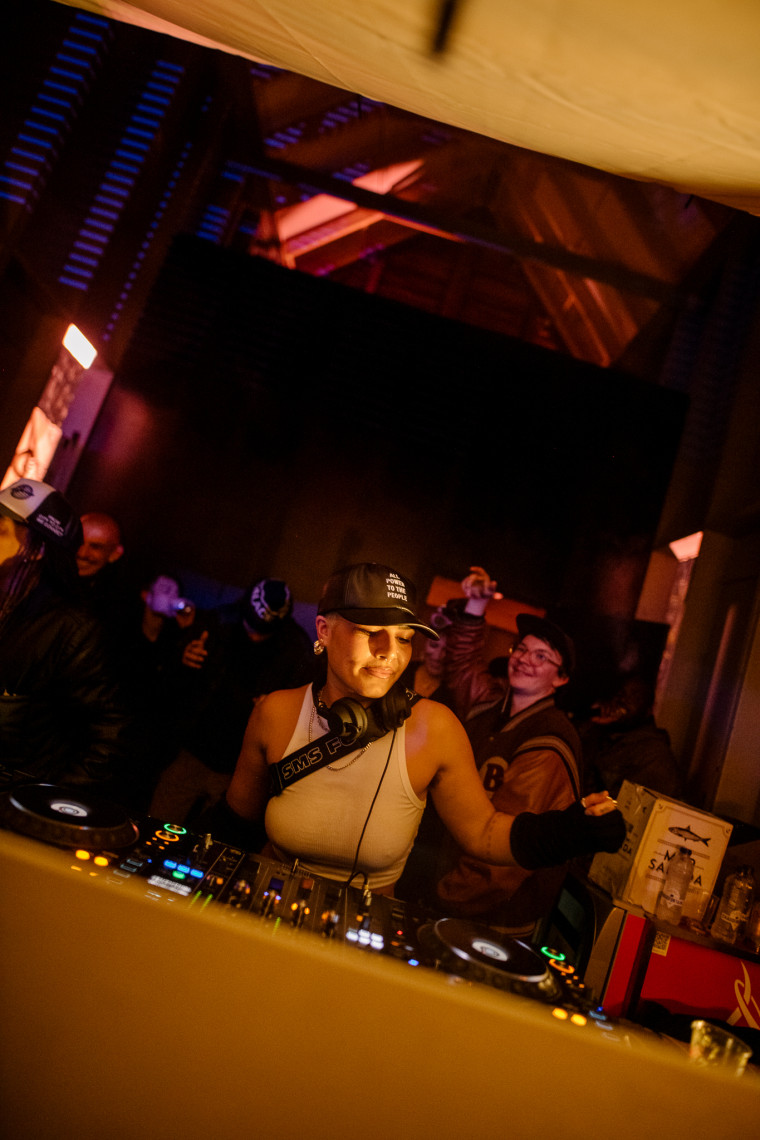 Sunday 5 June - 23:42
Zuli ain't afraid to pull out all the stops
From twisted jungle to heavyweight grime and bass, here's how his sledgehammer of a set took Lente Kabinet Festival by storm.
Sunday 5 June - 22:00
The ultimate recipe for euphoria
Shanti Celeste x Lente Kabinet. Our last few festival hours couldn't feel any better.
Sunday 5 June - 21:15
When UK tastemakers Steven Julien and Shy One join forces
When UK tastemakers Steven Julien and Shy One join forces on the Patta Soundsystem stage, the common denominator is constant surprise. From electro to hip-hop to breaks, these two taught Lente Kabinet festival an A+ lesson in eclecticism.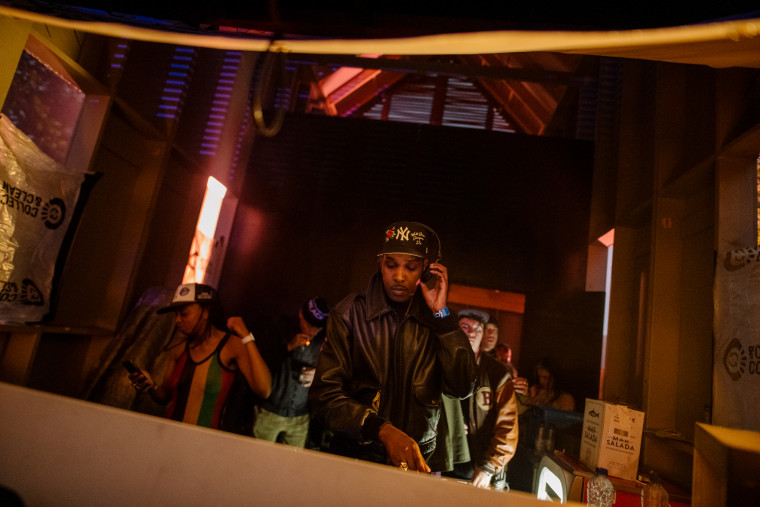 Sunday 5 June - 21:09
The Dome of Lente Kabinet is home to a future-minded variety of artists
Expect to get enchanted by – among others – feminist science fiction, slow talks about fast music, and ritualistic performance art. Drop by, dive in!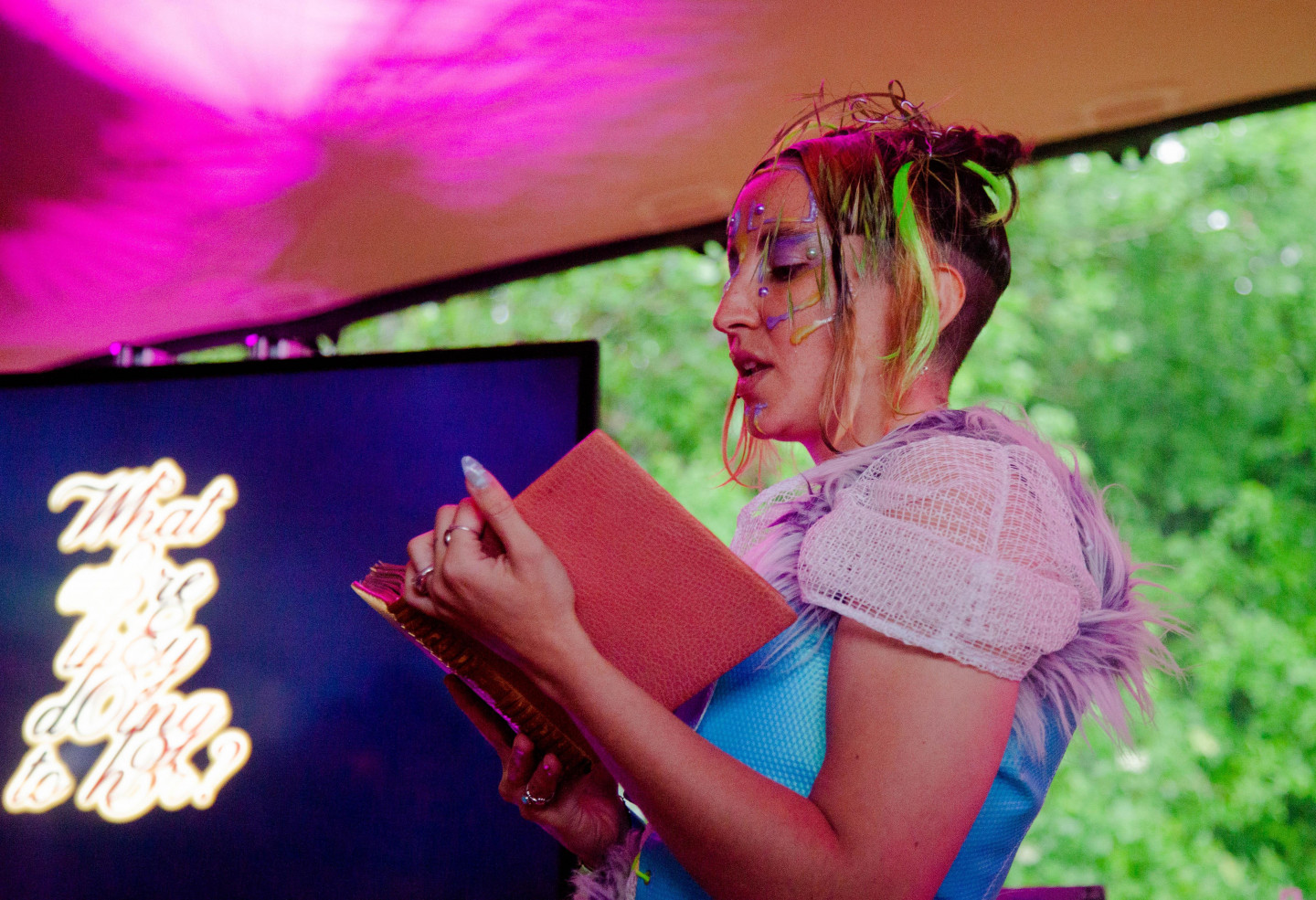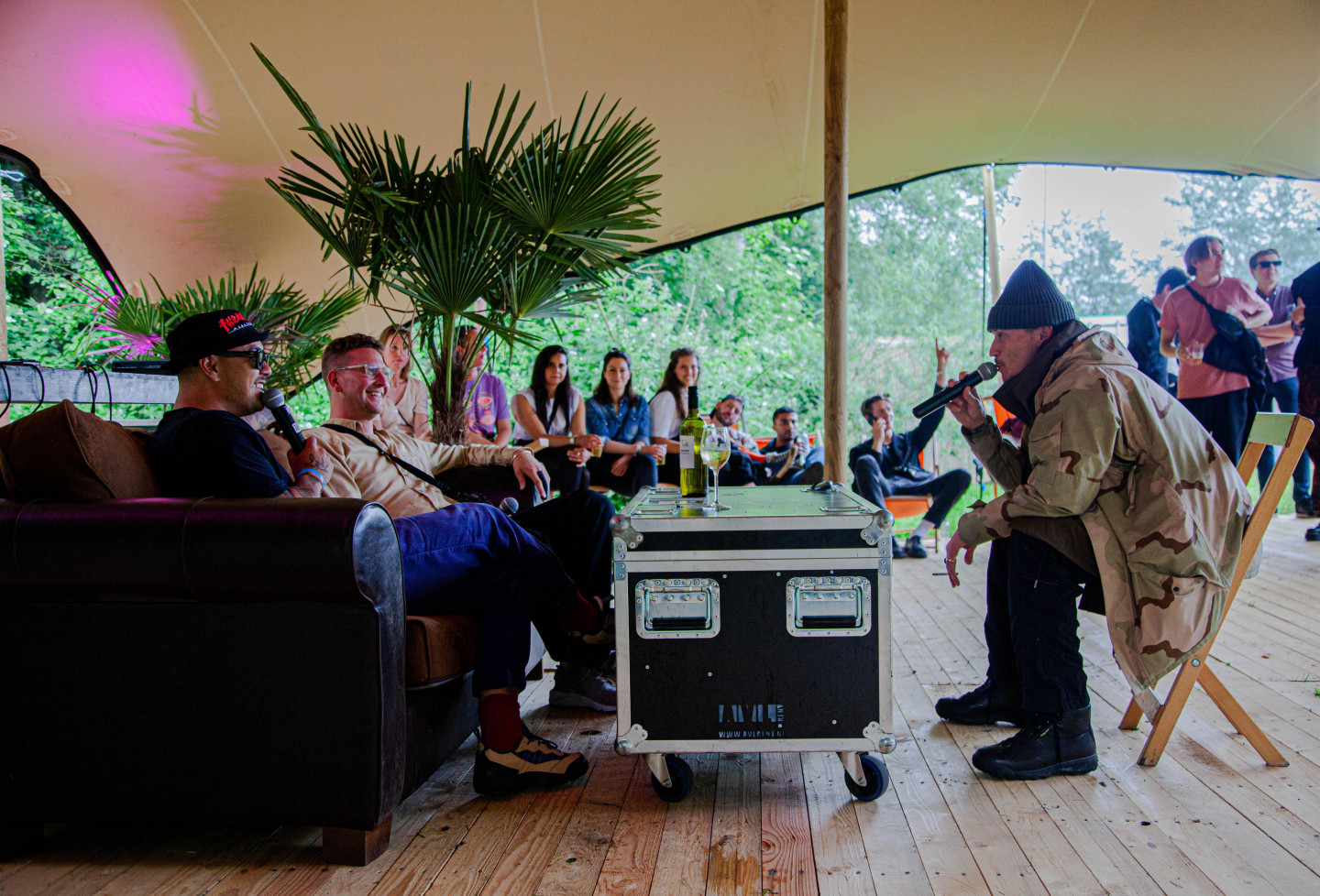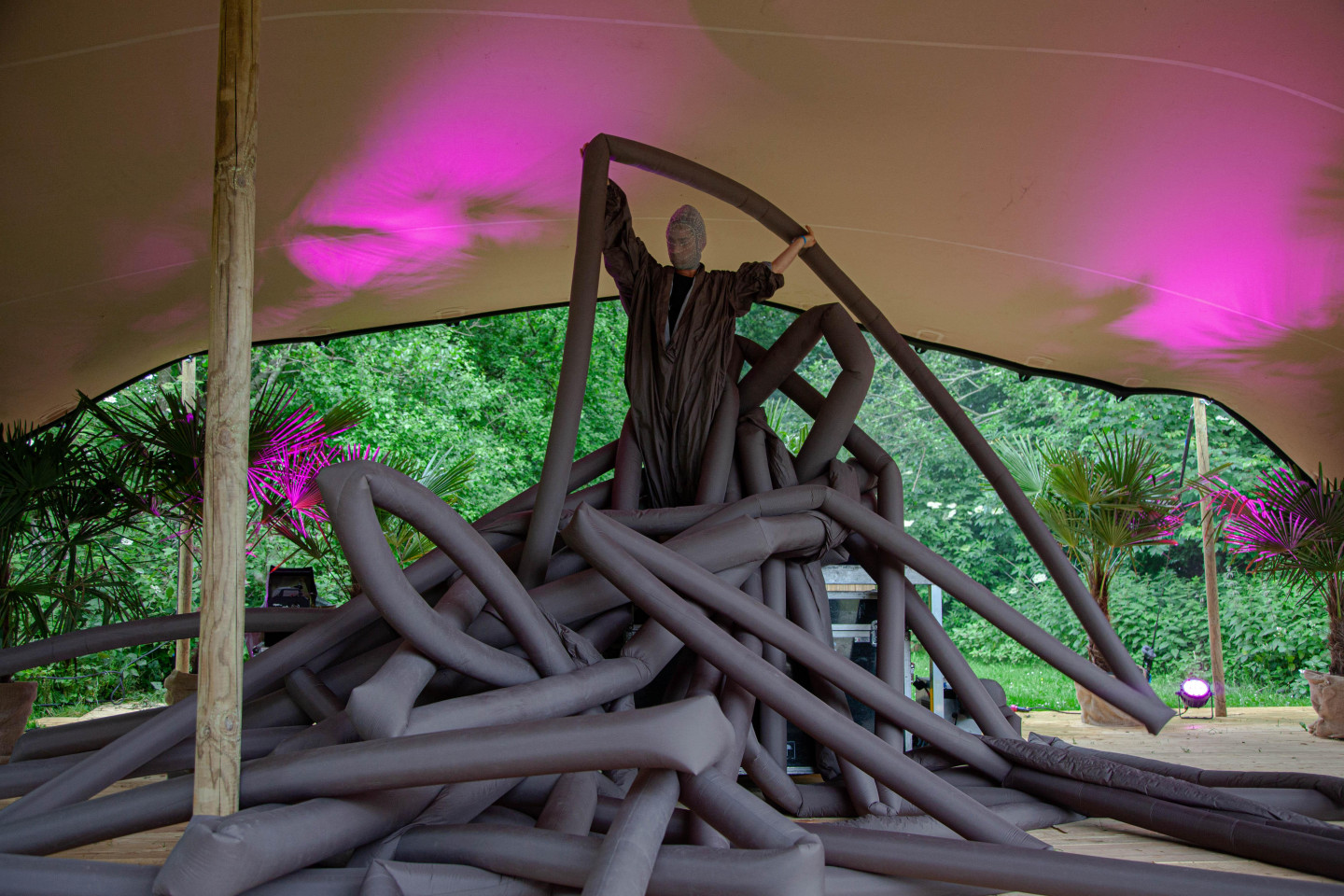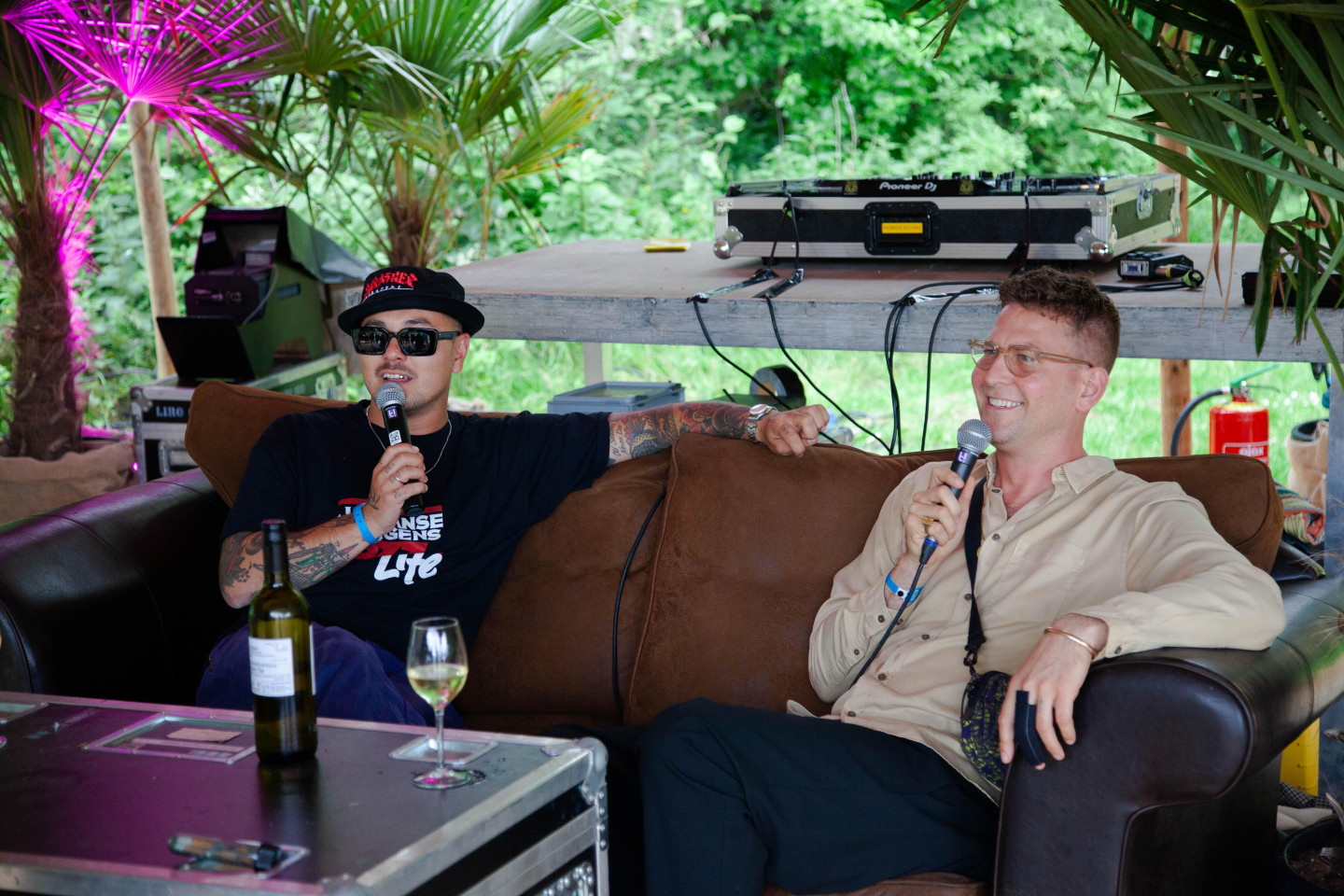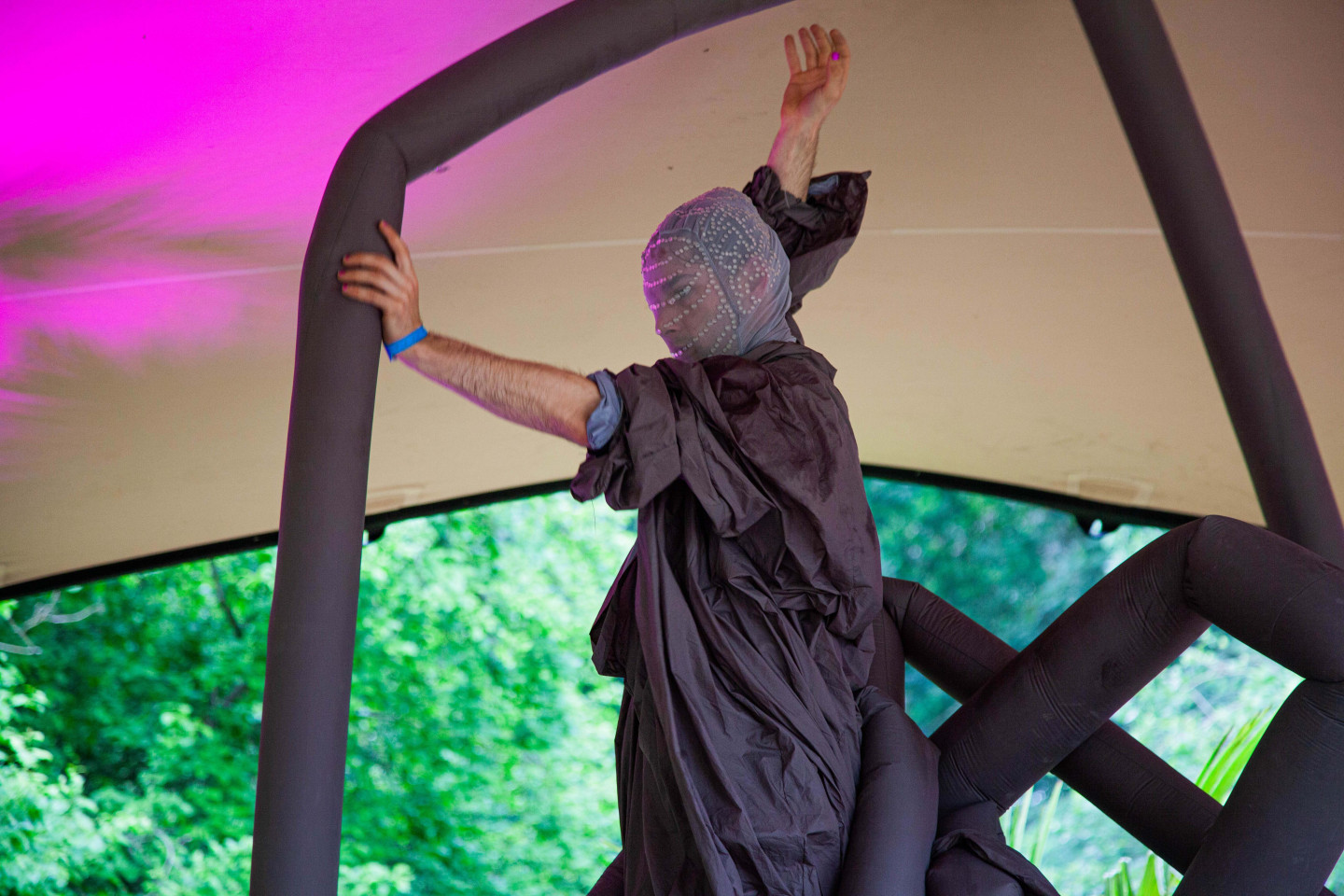 Sunday 5 June - 20:30
The past, the present, the future
NYC disco icon Leroy Burgess meets French funk outfit Saving Coco at Lente Kabinet 2022. Let the sunshine in!
Sunday 5 June - 20:24
OJOO GYAL builds her towering wall of sound
OJOO GYAL builds her towering wall of sound on a foundation of burning, twisted, irresistible rhythms. At Lente Kabinet Festival the rising DJ just proved why she's the one to watch.
Sunday 5 June - 20:15
Can our love for Kamma & Massalo grow even stronger?
Can our love for Kamma & Massalo grow even stronger? Judging by today's triumphant Lente Kabinet set, the answer's an obvious, bigger-than-ever YES!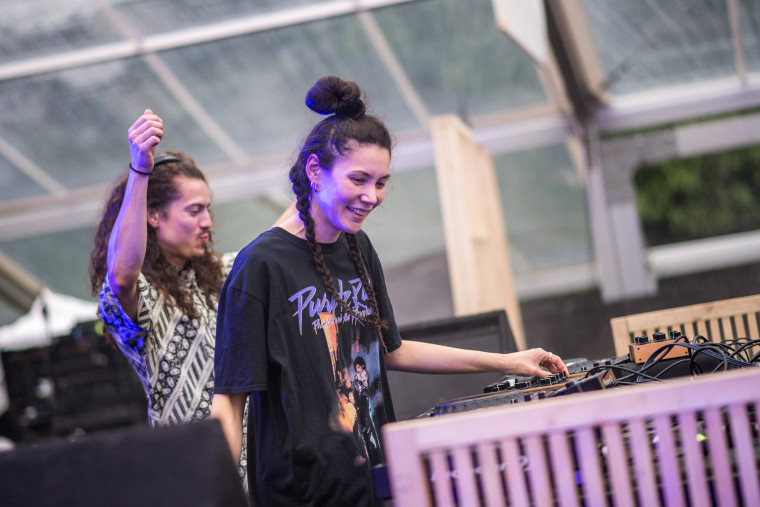 Sunday 5 June - 18:36
The divine power of Russel E.L. Butler
Russell E.L. Butler has the divine power of making you want to rave, rest, laugh, roar and shed a tear (all at the same time). Here's how the artist touched Lente Kabinet Festival with their otherworldly talent.
Sunday 5 June - 18:21
The new Lente Kabinet Festival Merchandise
Did you see our brand new merch line yet? Here are some of this weekend's artists with the new Lente Kabinet Festival shirts and long sleeves, designed by Stefan Glerum. A limited batch is available at our on-site merch booth.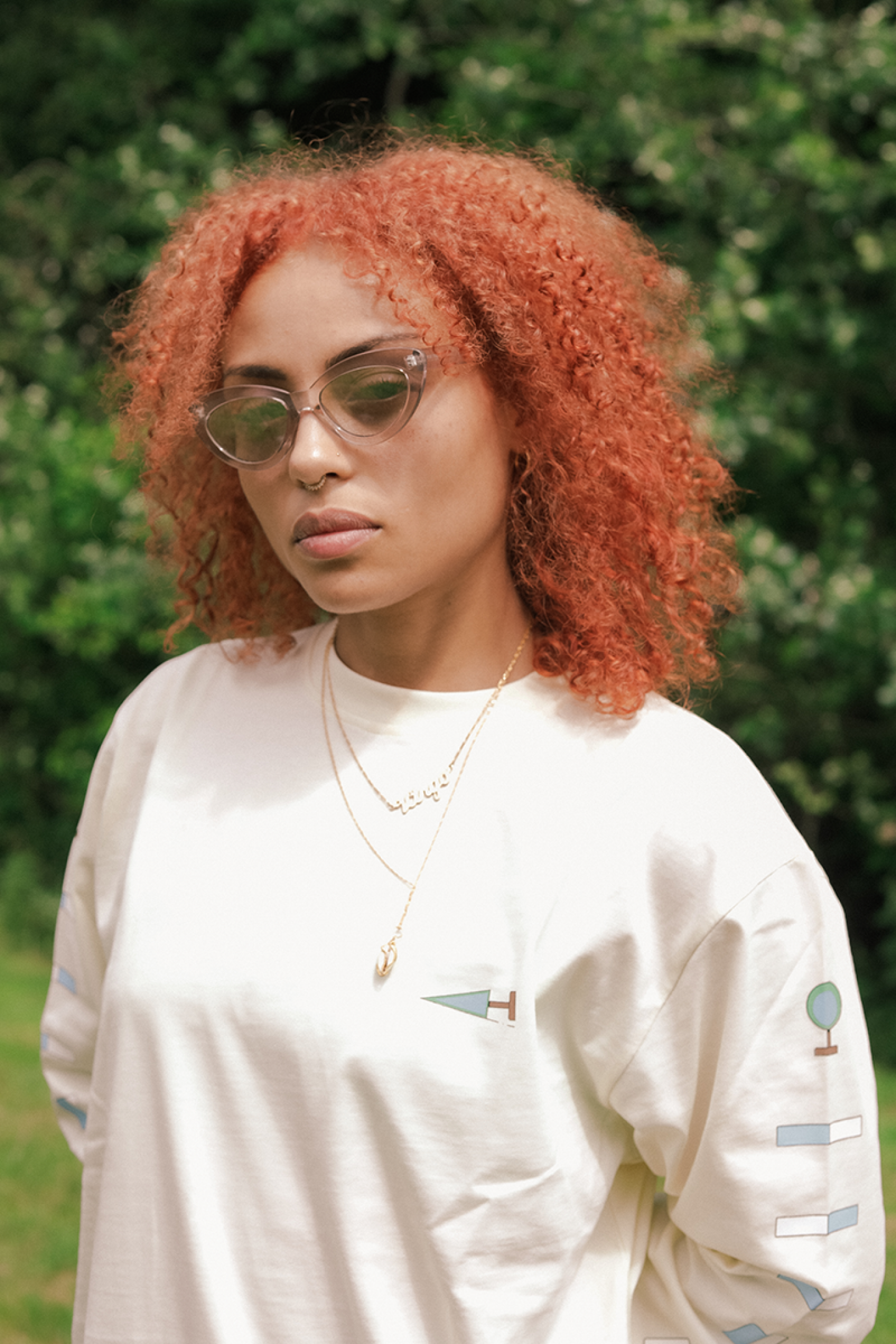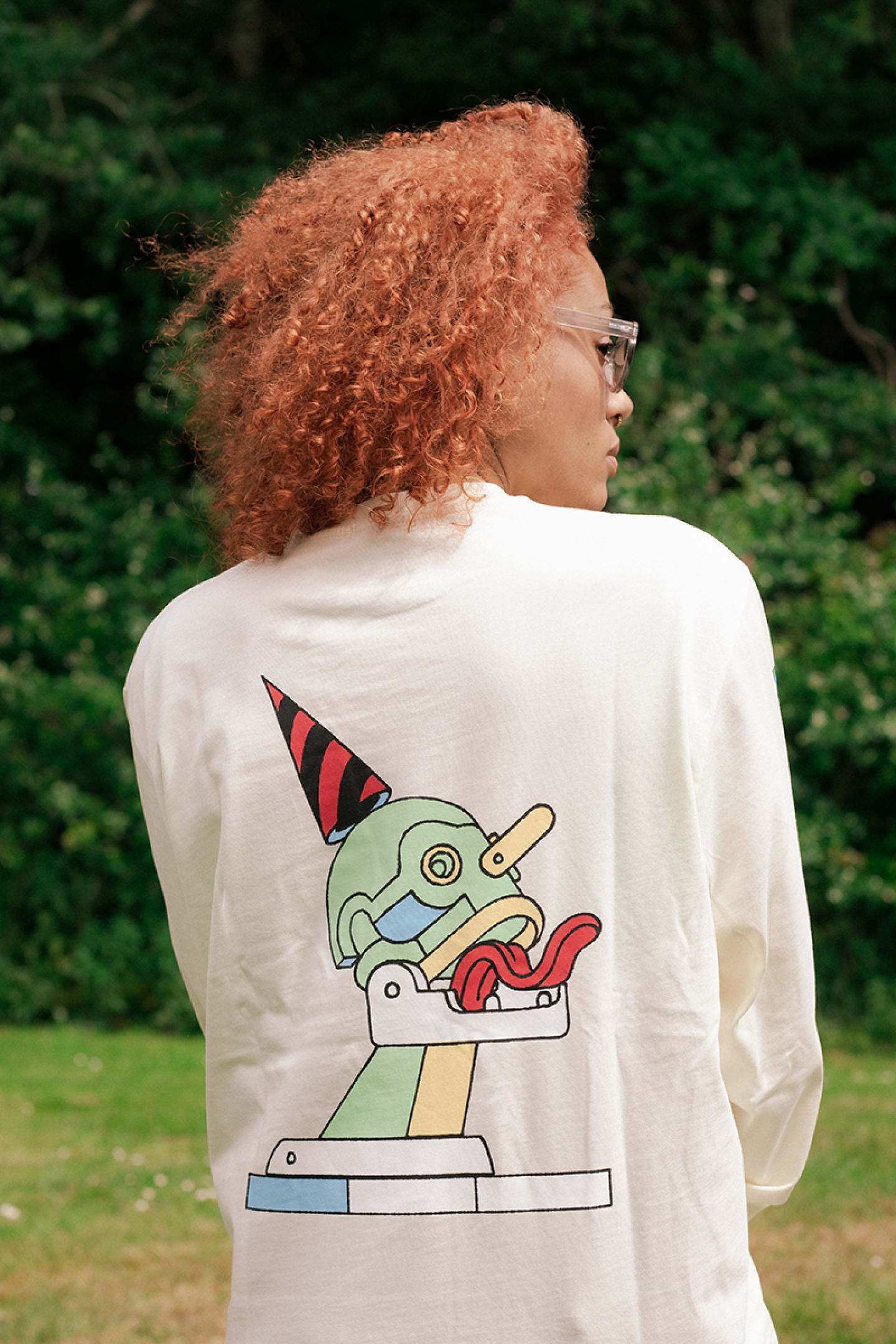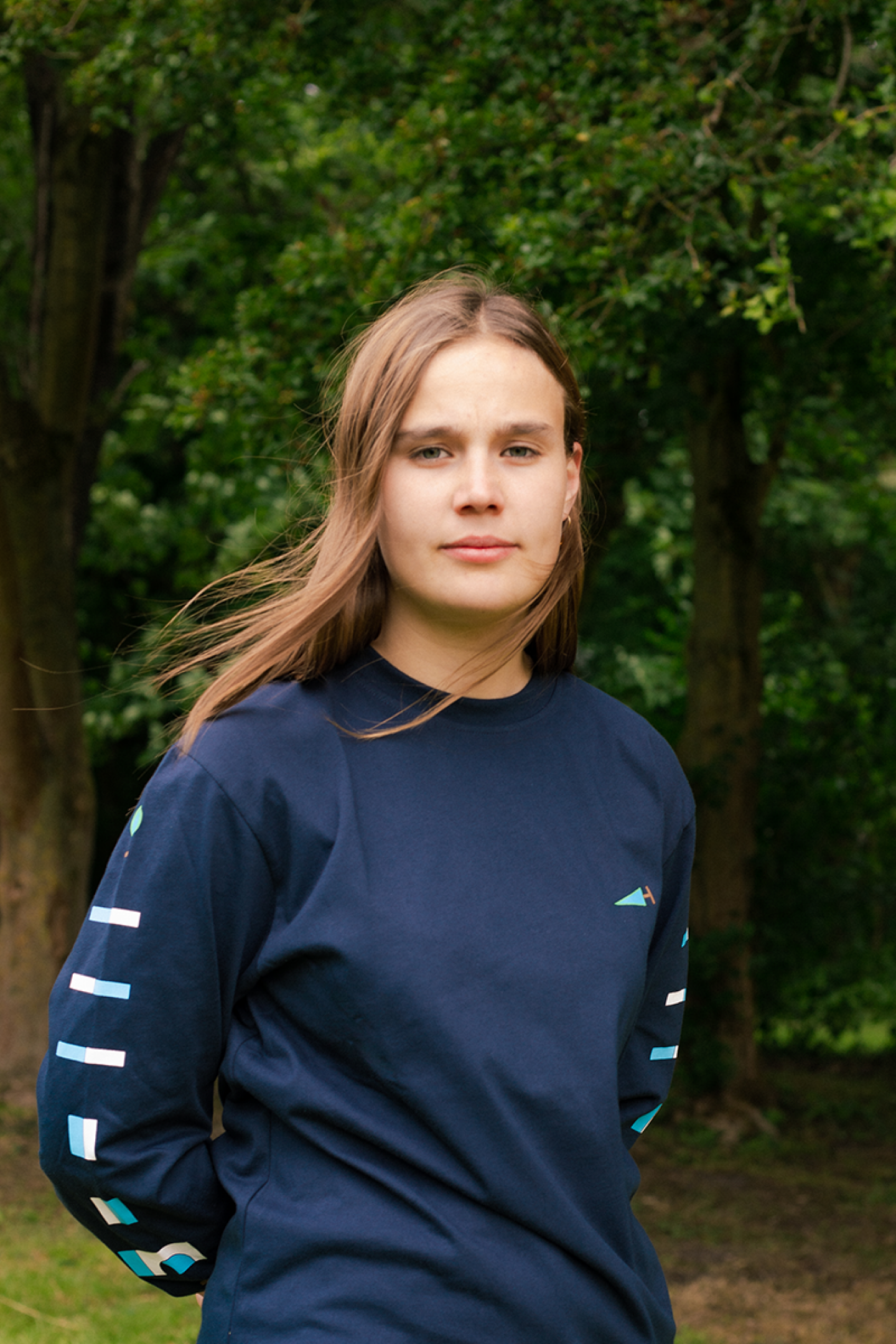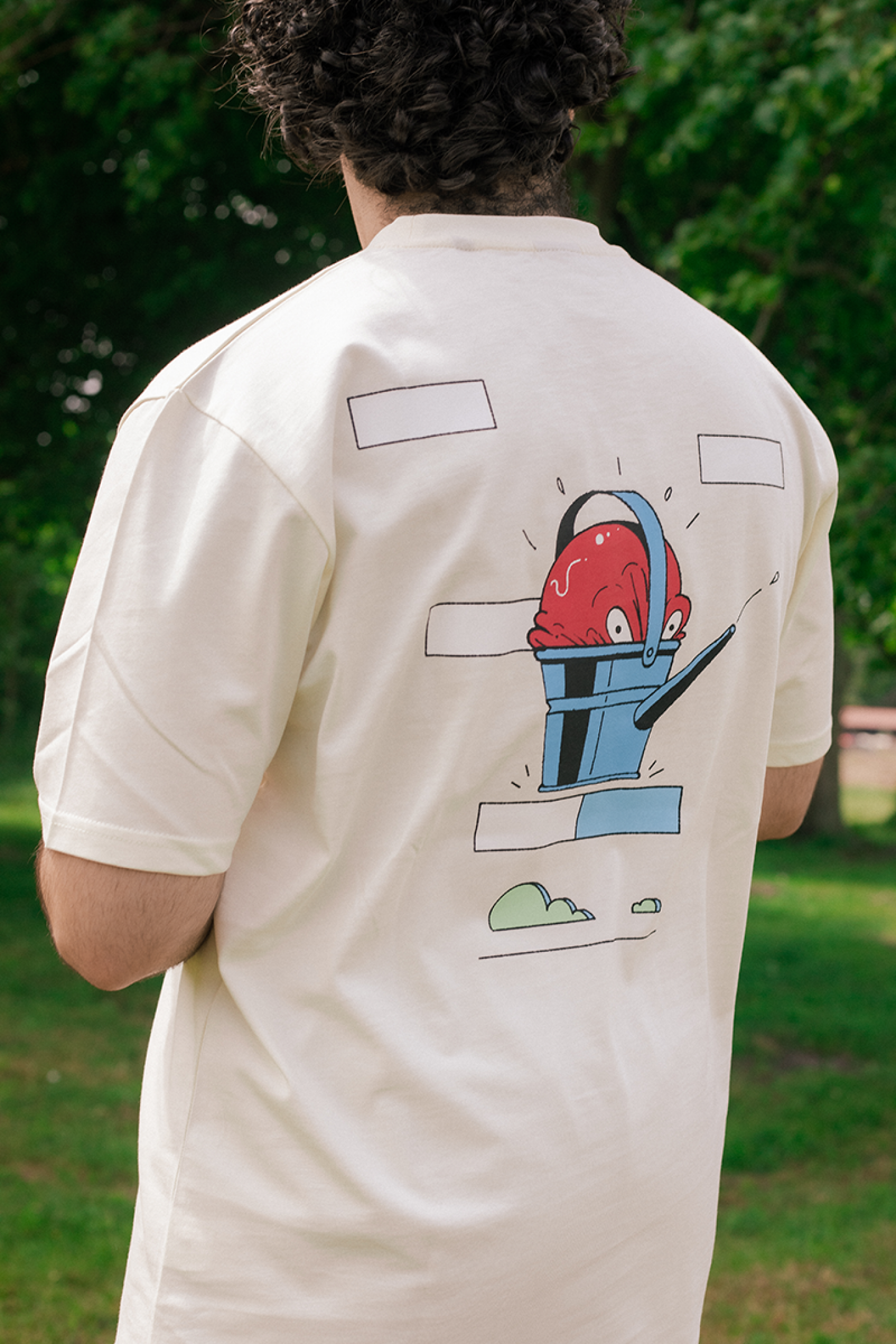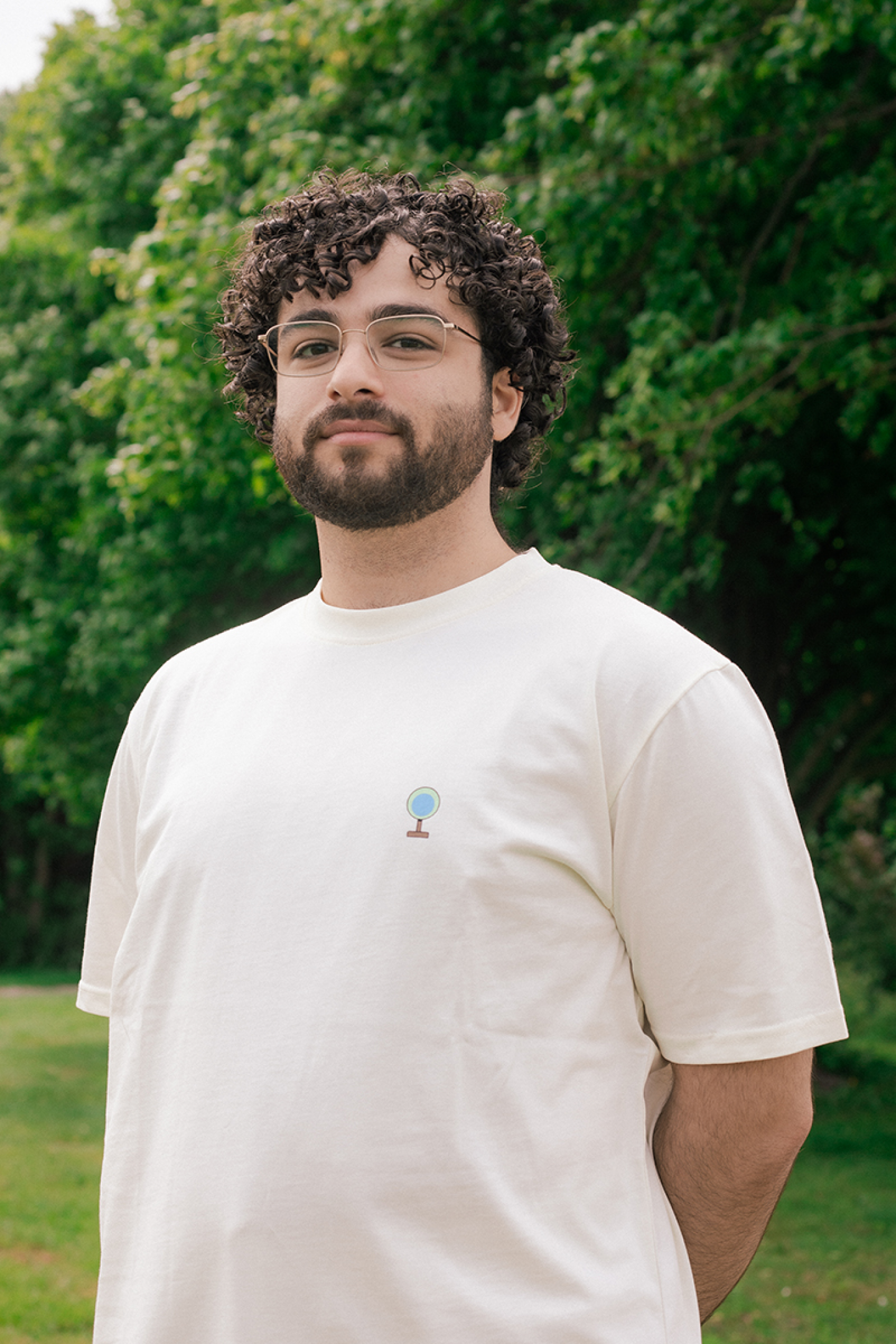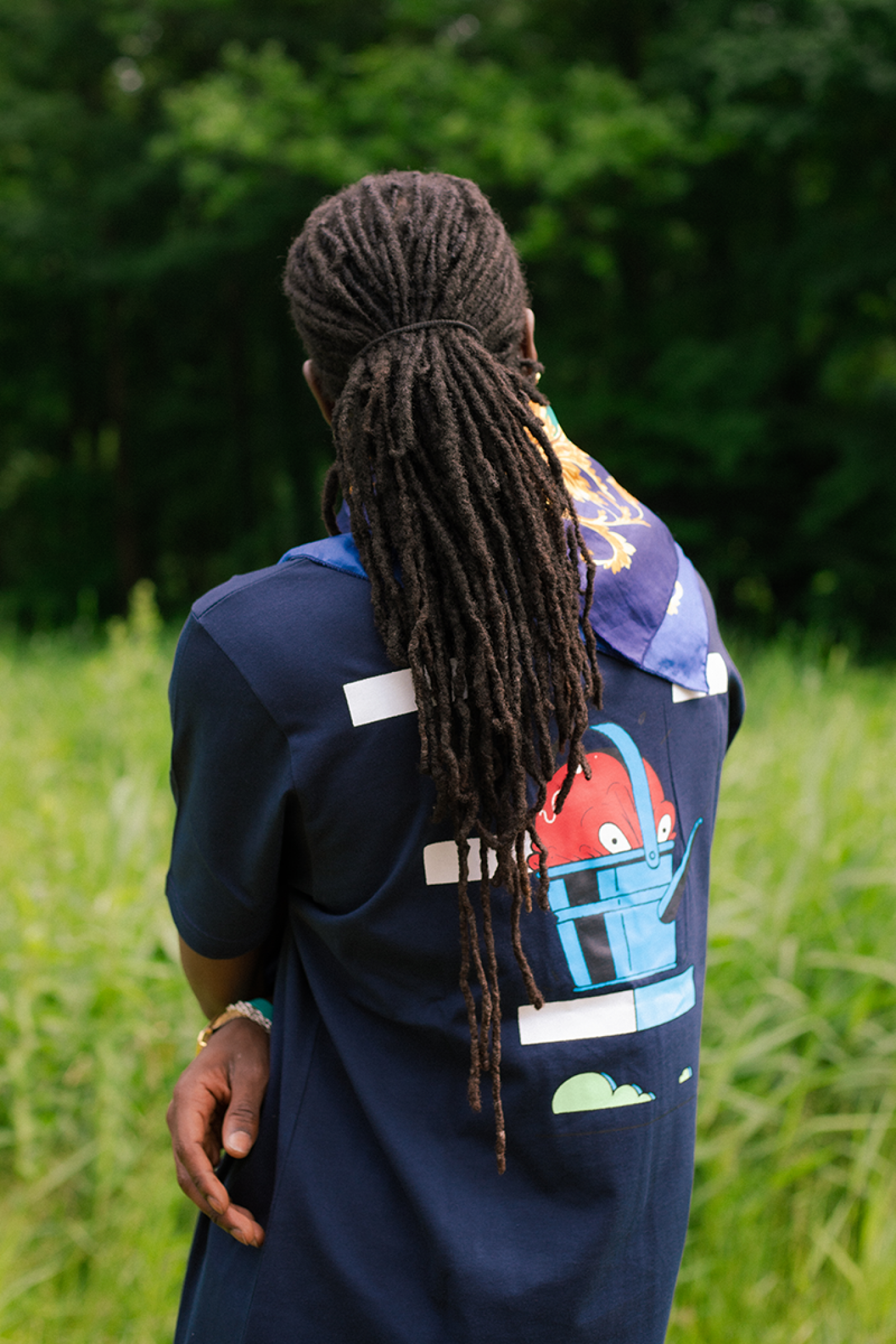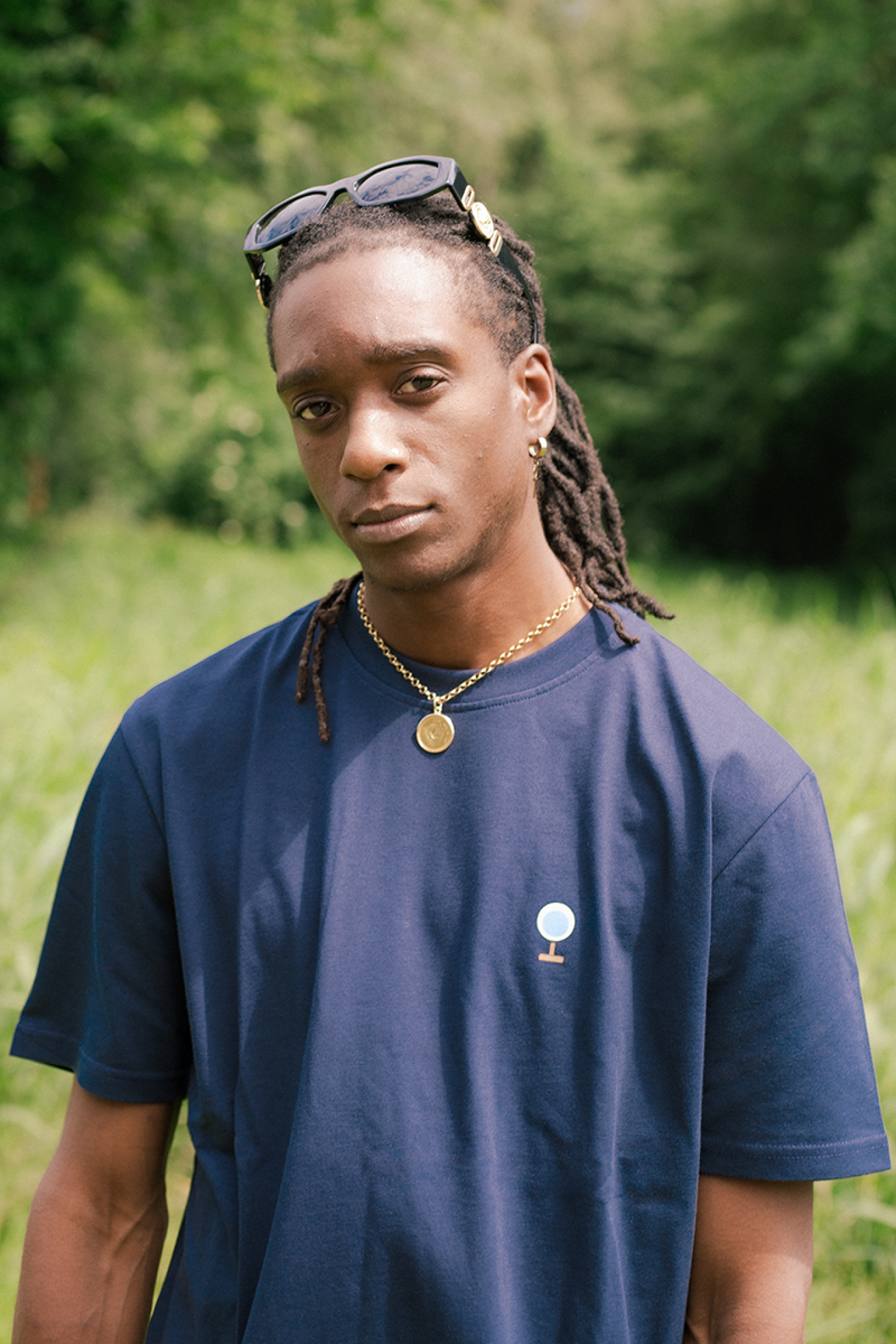 Sunday 5 June - 17:51
Meetsysteem fills de Vierde Kamer with unfiltered creativity
Meetsysteem exhibits the beautiful void between ambient and club, between poetry and pop. Lente Kabinet Festival just got to see a raw glimpse of the artist's soul, live in our Vierde Kamer with Bud.
Sunday 5 June - 17:40
The evening is slowly approaching
The evening is slowly approaching and day 2 of Lente Kabinet is in full swing! We have some changes in our program: unfortunately Bored Lord won't be able to perform due to travel issues and DJ Nigga Fox will play at the Derde Kamer instead of the Vierde Kamer. An up-to-date timetable can be found in our app — download it for free via this link!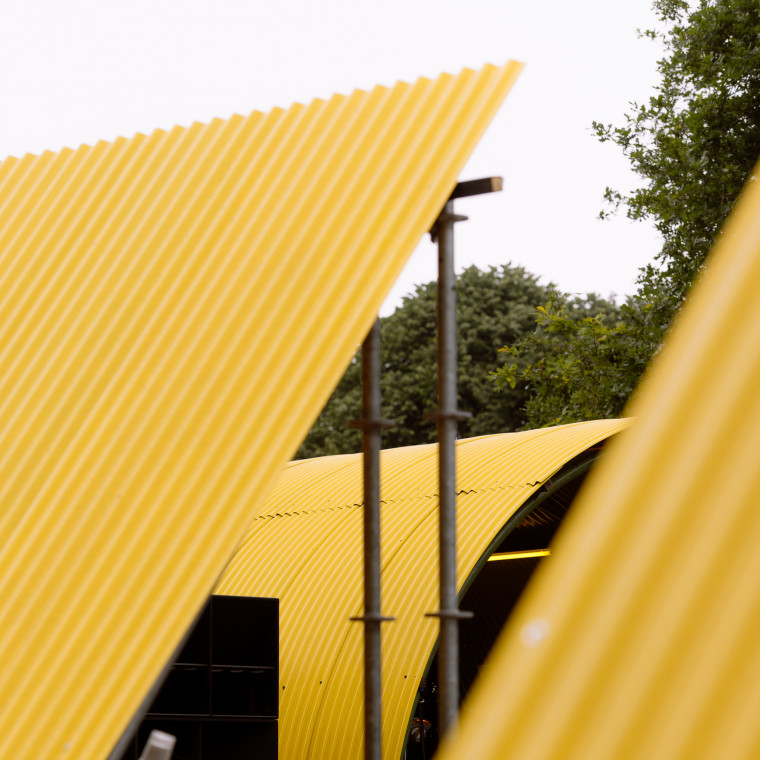 Sunday 5 June - 17:00
Food court
This year you can find an extensive range of food at Lente Kabinet in our food court. A completely vegetarian menu since the first edition, but moving forward it's also completely circular. You can read about what that means and what you can eat at Lente Kabinet Festival in this blog.
We find it important that Het Twiske remains green and clean. As much waste as possible and all leftovers from our food court are immediately converted into reusable raw materials during the festival. In addition, you will find a wide range of future-proof dishes at our food court: think of seasonal dishes with climate-friendly ingredients and the shortest possible supply chains.
Last but not least: this year Europizza provides an extensive three-course menu with snacks and natural wine package for you and your friends. There are still a few spots left.
Sunday 5 June - 16:04
Instant happiness with a pinch of spice
Instant happiness with a pinch of spice and some soothing nostalgia — indeed, that's Kléo bringing her delicious mix of house, wave and funk to Lente Kabinet festival.
Sunday 5 June - 15:15
Discover our art programme
Besides music, there is much more to experience at Lente Kabinet 2022: with love and attention we have also put together an art and culture program for you for this edition. Familiar faces such as Steven de Peven, Nikki Hock and Telemagic return for captivating installations and performances, while the talent of the future is represented with names such as Metter Sterre, jujulove and Agnes Momirski.

In the Dome, we have bundled many of these installations under a dome in which you can get lost in art. The mystique of G, a live discussion about fast music by Bakkie Bakkie, the abstract architecture of Children of The Light, the interactive art of Elsemarijn Bruys and much, much more come together in this exciting space.

Check out the full arts & culture program right here.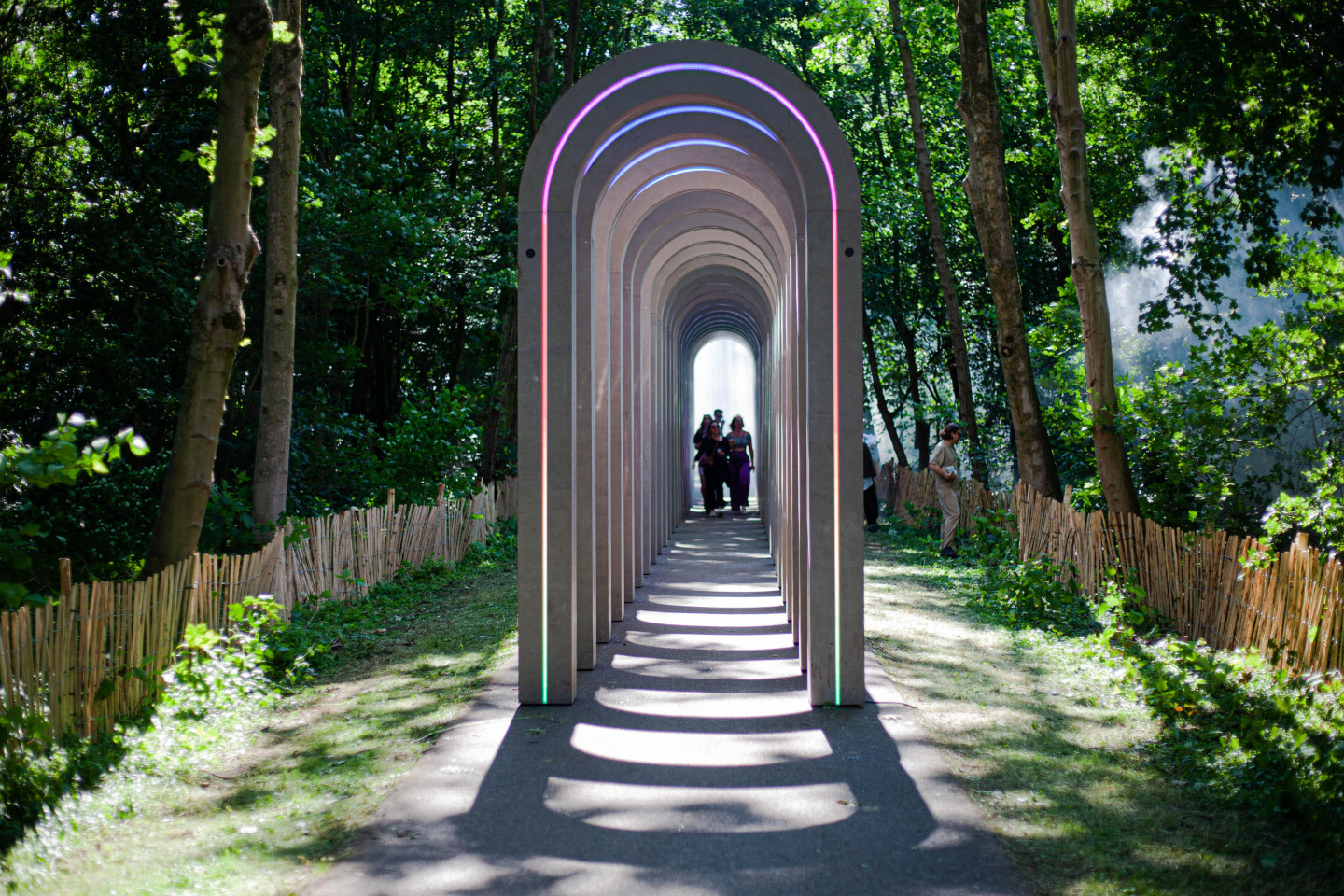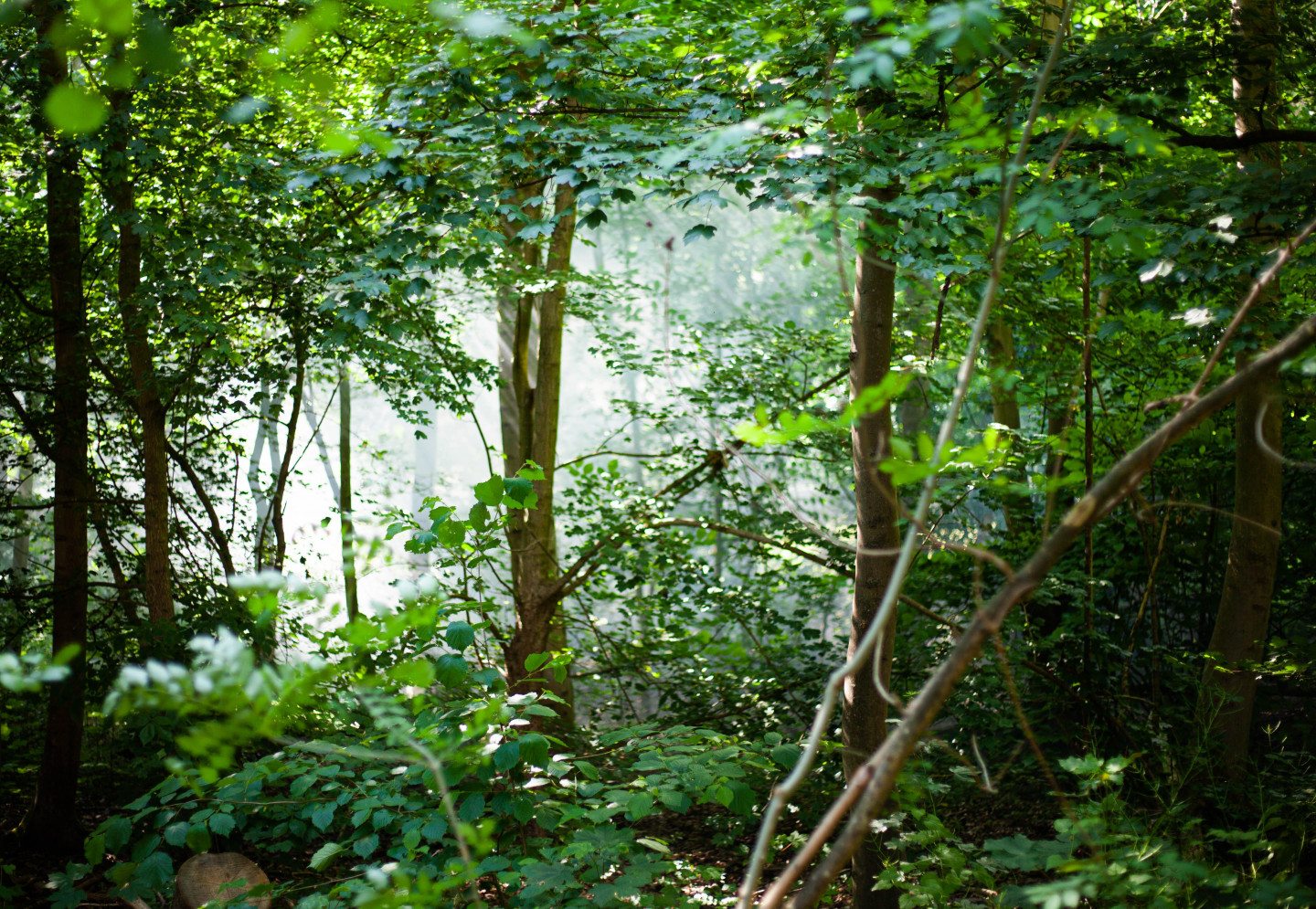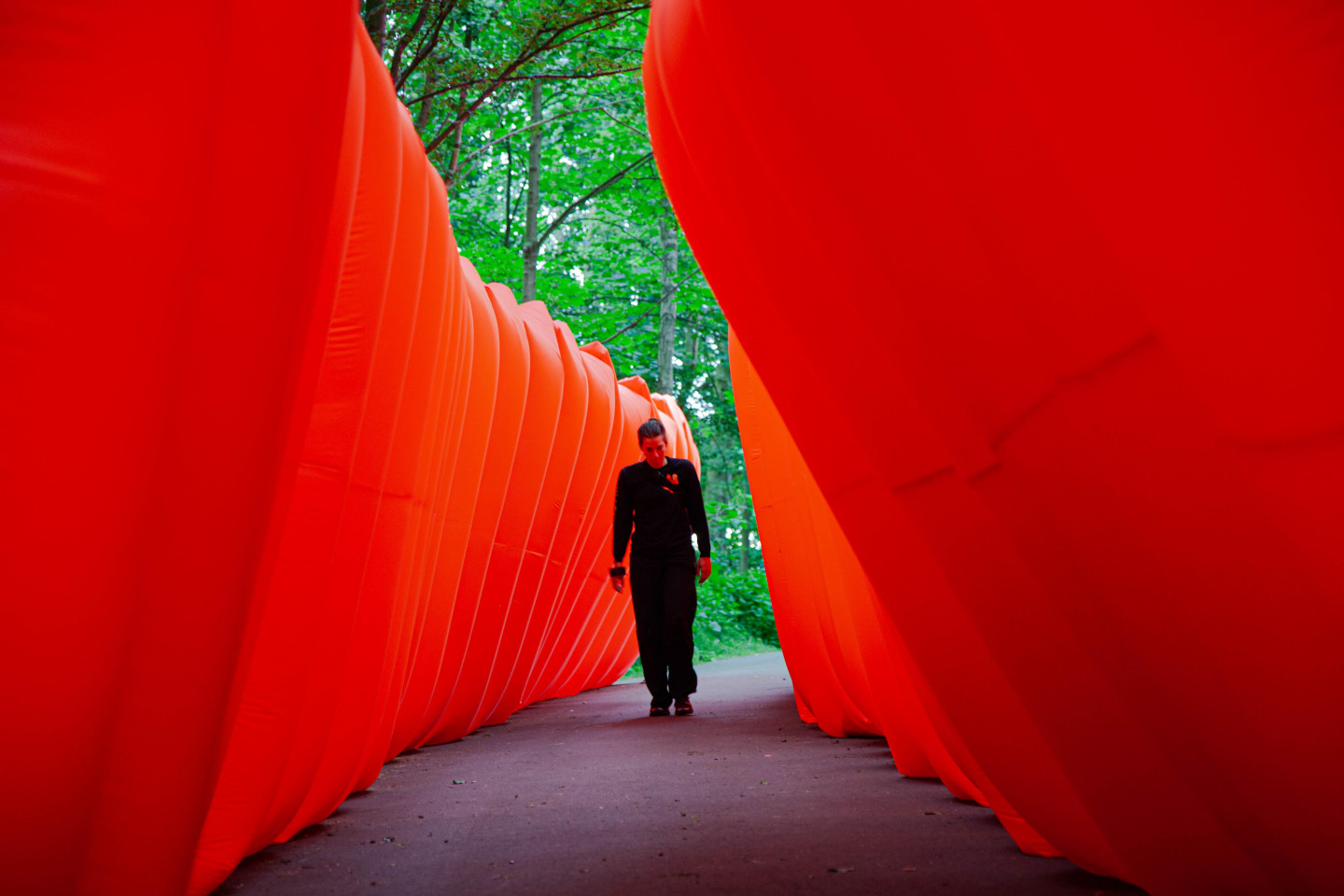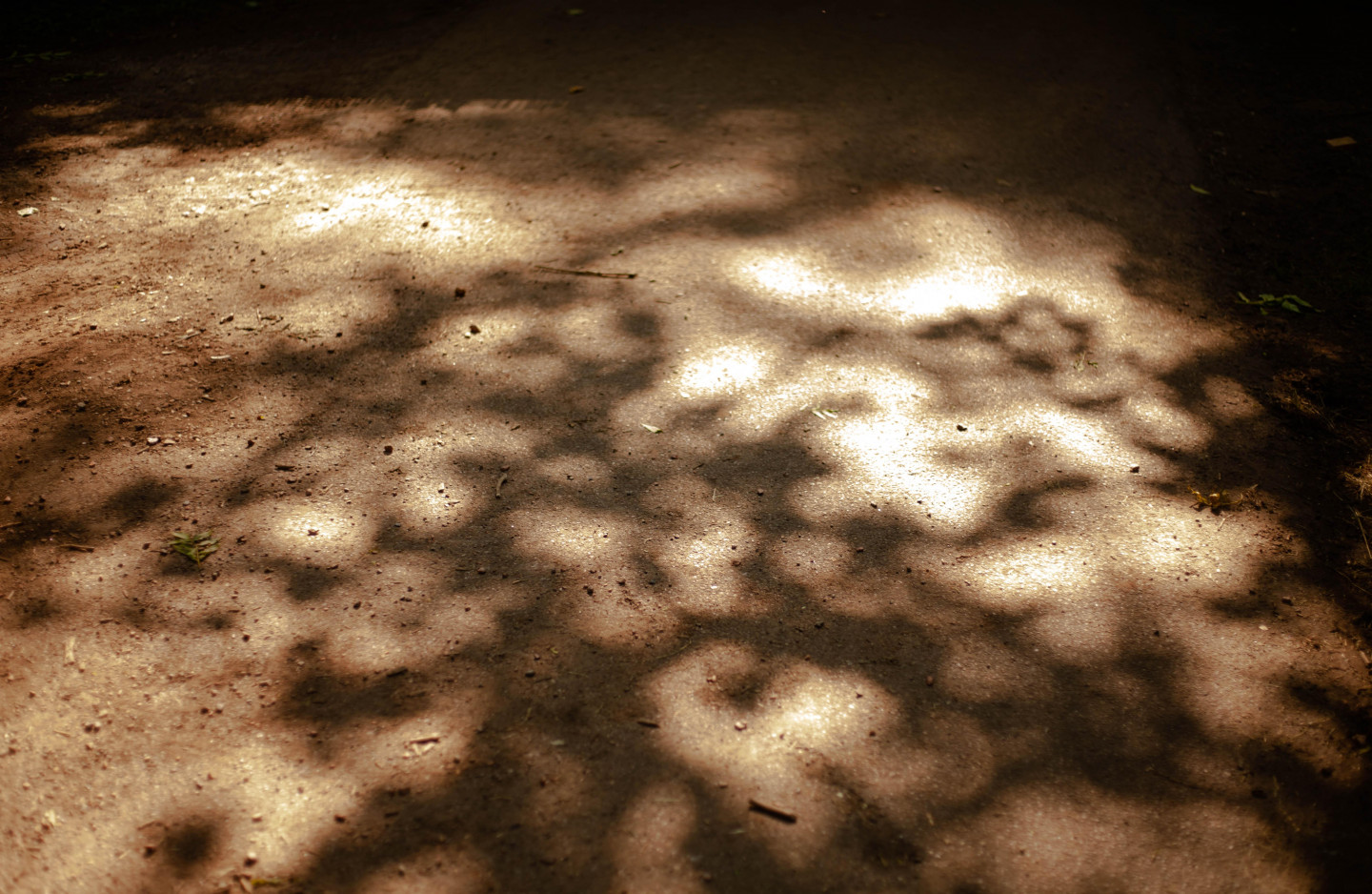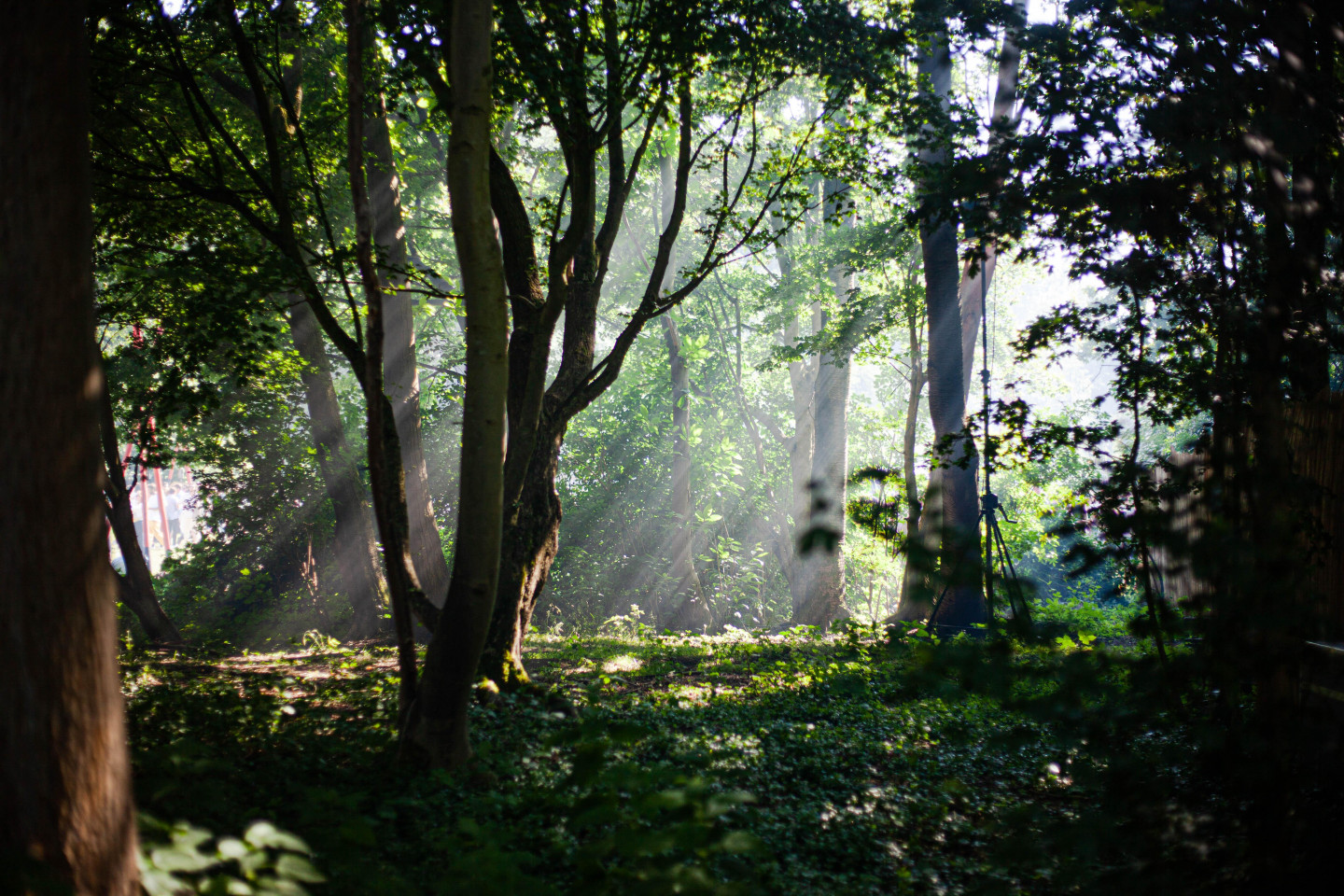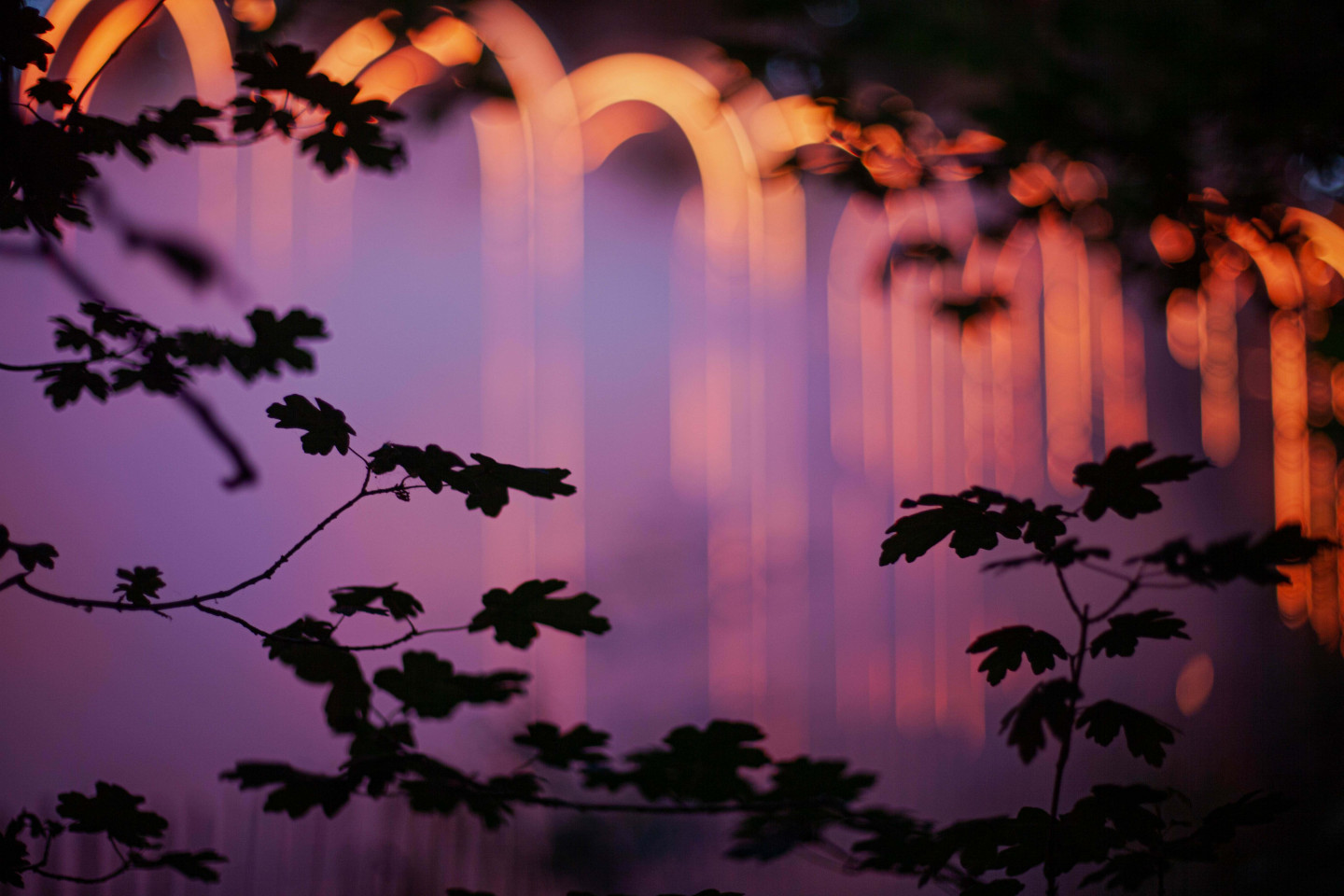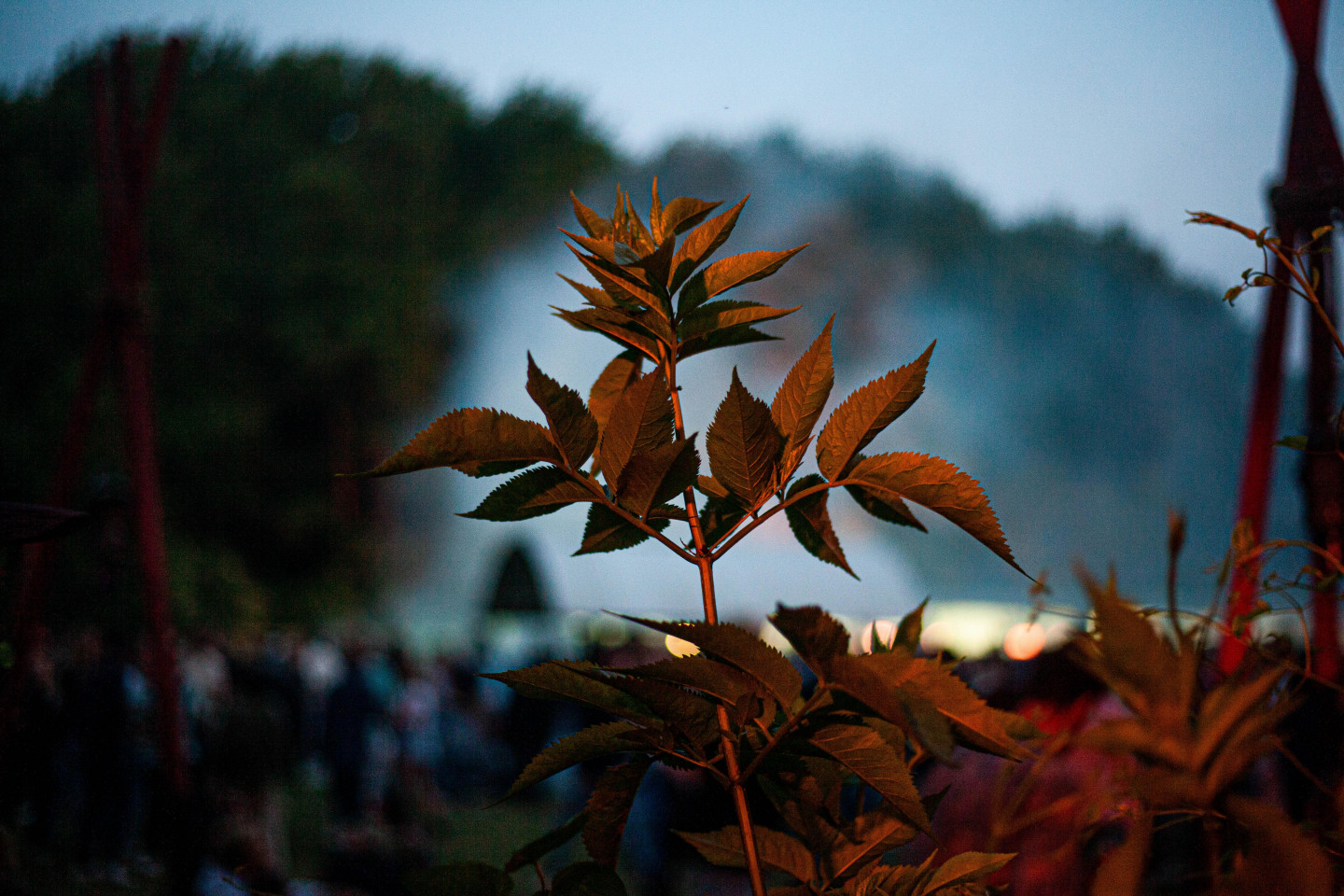 Sunday 5 June - 13:59
Track ID
Kléo is warming up de Eerste Kamer with her irresistible boogie.
Sunday 5 June - 12:30
The second day of Lente Kabinet Festival is about to kick off
After a first day full of British back-to-backs, mesmerizing live shows and a real Bubblin' revival, Lente Kabinet is back for another day that is packed with unique grooves, live performances and other beautiful things. Here's what you should not miss.
The Tweede Kamer opens with hidden gems from Chicago House, Indonesian funk and jazzy house by Sekan, who with his Jiwa Jiwa label brings faded, forgotten or suppressed Indonesian history back to light through music and narratives.
Afterwards you can dance in the Derde Kamer to live sets by Meetsysteem and Otim Alpha: the first effortlessly blends indie, electro and spoken word with hints of the club. Otim Alpha serves traditional Ugandan wedding music with an electronic twist, which earned him a signing at Nyege Nyege. Complete with live band, grooves and mesmerizing rhythms, this is the treat that will set you up for the evening sets we have planned.
For example, on the Eerste Kamer stage, OR:LA, will provide us with dubby classics blended into disco or even rave. Or take a look at our Vierde Kamer, where the Egyptian ZULI will give a masterclass mix with his distorted breakbeat, jungle and trap.
The evening will be concluded on this stage by DJ Marcelle, the punk-prominence from Maastricht, who has been making crowds spin, mosh and dance for decades with a growing record collection (the counter is now at 20,000!). An enchanting end to the return of Lente Kabinet by one of the most intriguing underground talents in our country.
If you have lost the overview; no stress, you will find a handy timetable plus map and all the information you need on our app, which you can download via this link. For now we can only wish you a thrilling last Lente Kabinet day. See you there?
Sunday 5 June - 12:03
Extra information for today
It feels so surreal to welcome you again in Het Twiske after three long years. Our first day was one for the books, and we are ready to welcome you again from 1:00 PM!
In addition, we would like to update you on today's weather: we expect rain showers in the evening hours, but since the weather forecasts are constantly changing, so we will keep you informed of developments in the coming hours. We therefore recommend that you keep an eye on our socials, website and app (download it here).
In any case, bring a waterproof jacket and/or something warm. We have also taken extra measures on the site: the Tweede Kamer and the Derde Kamer are completely covered, and the Vierde Kamer and the food court are now also partially covered. In addition, we have free ponchos available at all bars. We would like to ask you to return it to the bars or take it home - this way we keep Het Twiske free of waste.
Last but not least: the shuttle buses for today are sold out, so we recommend that you choose an alternative way of traveling and come by taxi or bicycle, for example. We also have a very small batch of 200 tickets available at the door, so come early.
See you later!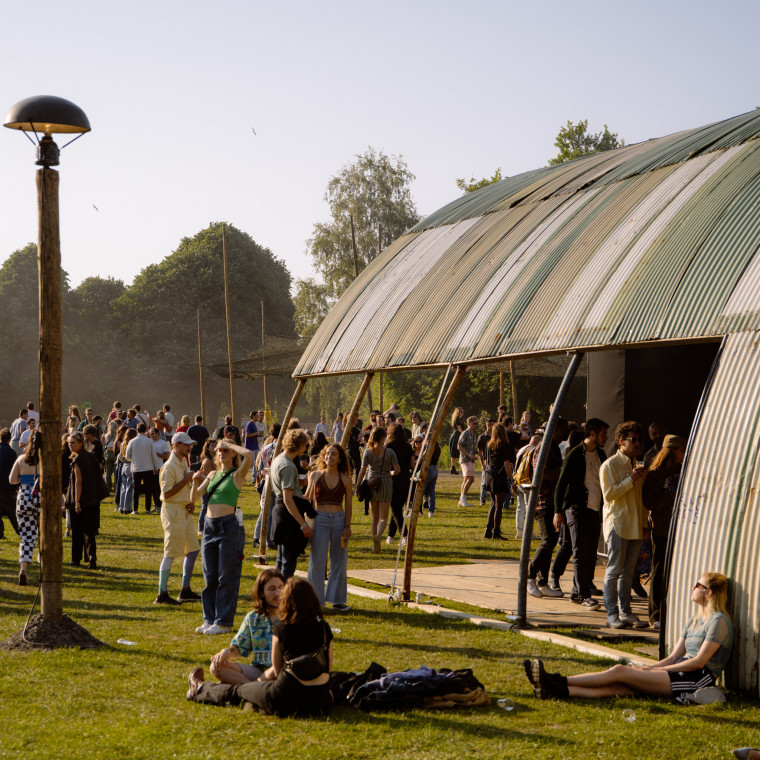 Sunday 5 June - 11:20
The High Priestess Of The Motherbeat
Last night Eris Drew, aka High Priestess of The Motherbeat, brought the first day of Lente Kabinet Festival to its ecstatic closing. More magic awaits, however, as our second festival day is about to kick off. See you soon!
Sunday 5 June - 01:12
What a ride!
What a ride! Thank you to every single person who made the first day of Lente Kabinet Festival such a warm and wild return. Our festival site re-opens tomorrow with an equally great programme — but for now, good night.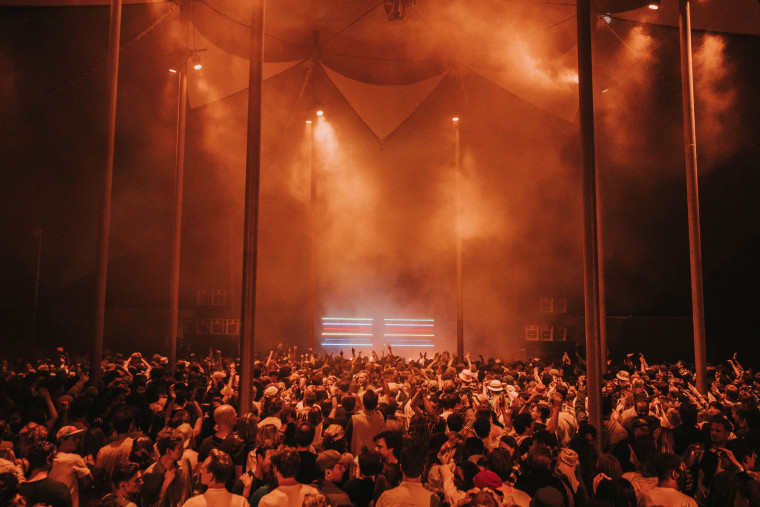 Saturday 4 June - 23:47
Why mad miran and MSJY belong together?
Why mad miran and MSJY belong together? They both bring a leftfield library of mindblowing breaks, dub and techno. This is how that sounds.
Saturday 4 June - 23:44
A sight and sound we'll never get enough of
Antal bringing Lente Kabinet 2022 to the next, next, next level. Enough said.
Saturday 4 June - 22:06
We're not just serving you forward sounds, we're also serving fresh looks
Stop by the Lente Kabinet merch stand for this year's mini-collection in collaboration with our designer Stefan Glerum (available while stock lasts).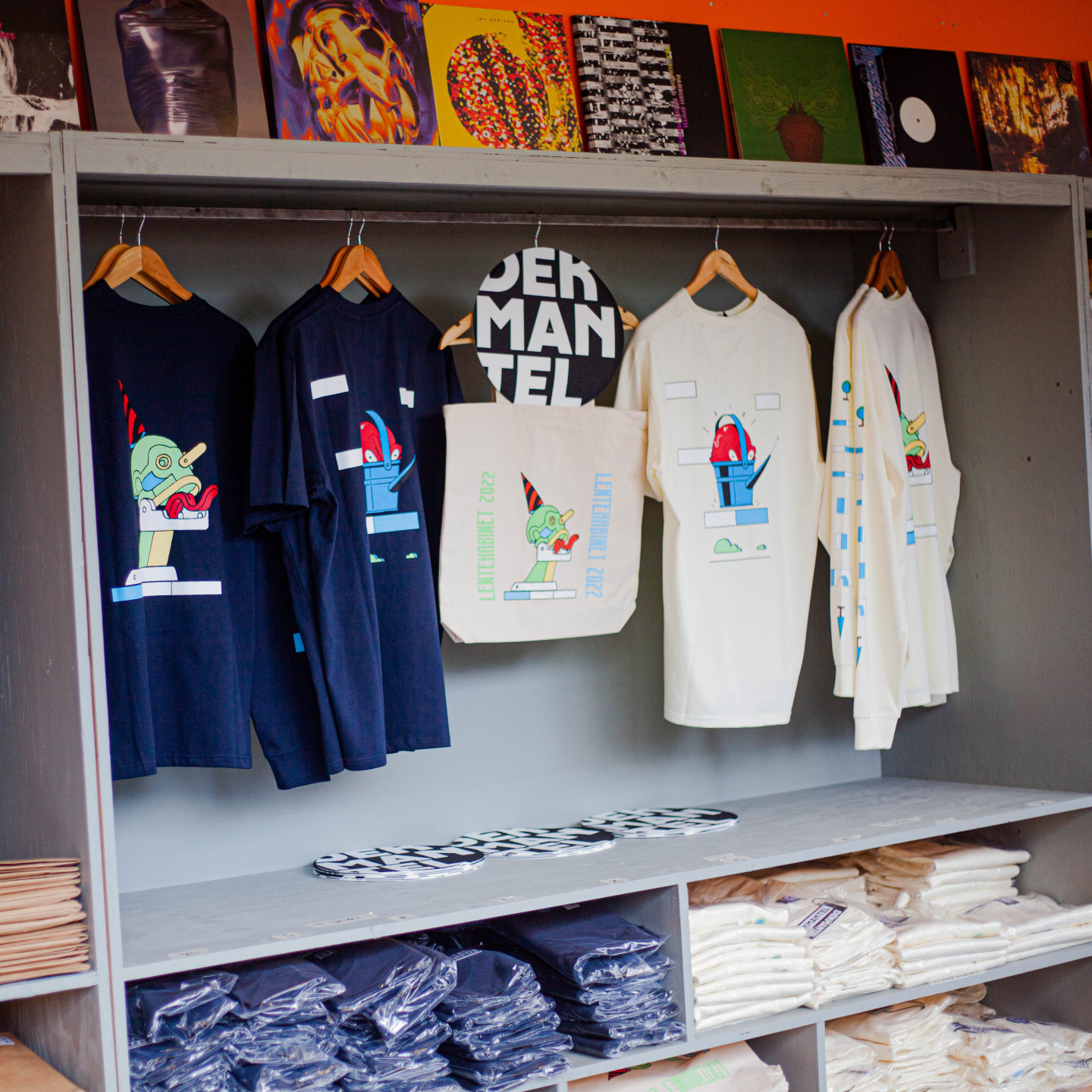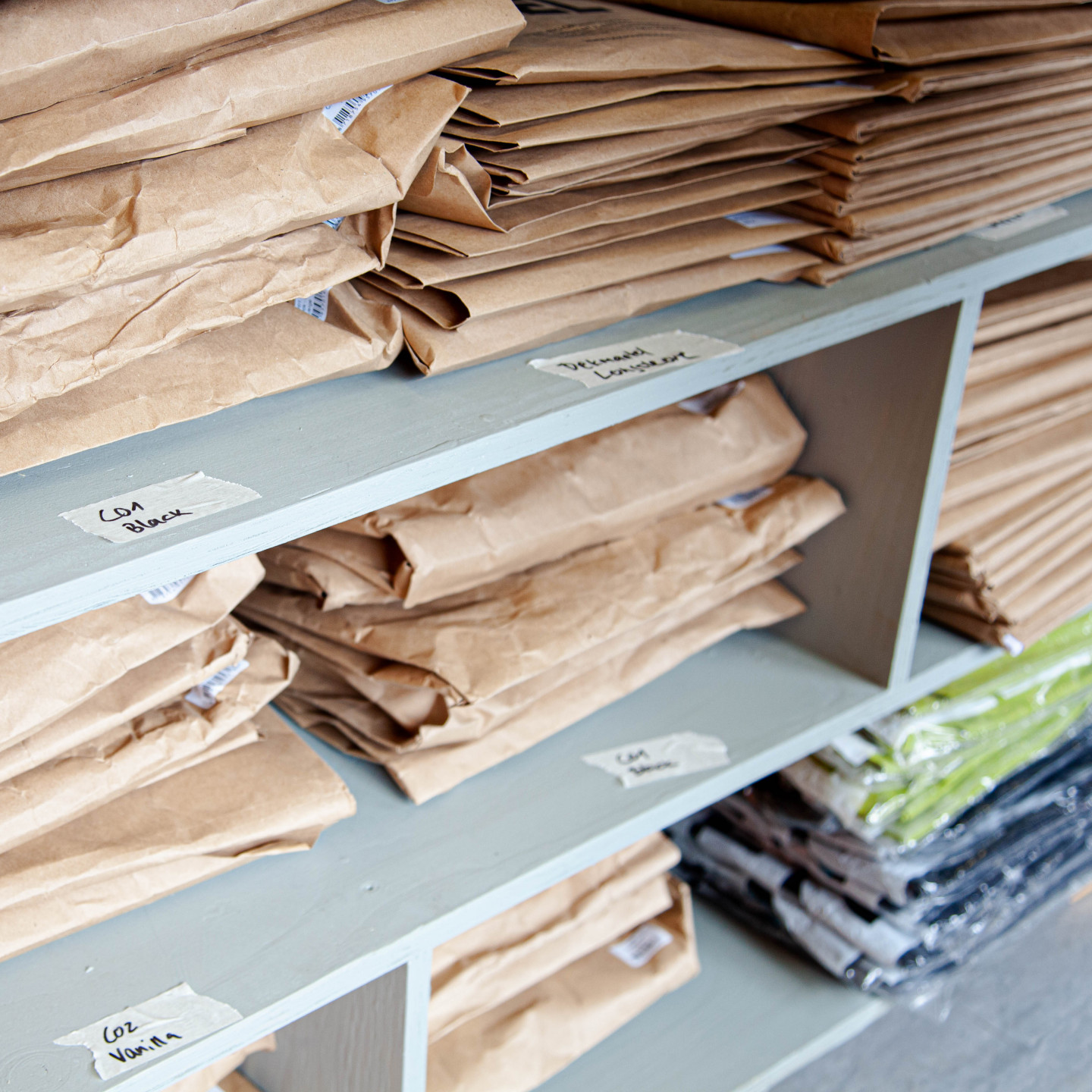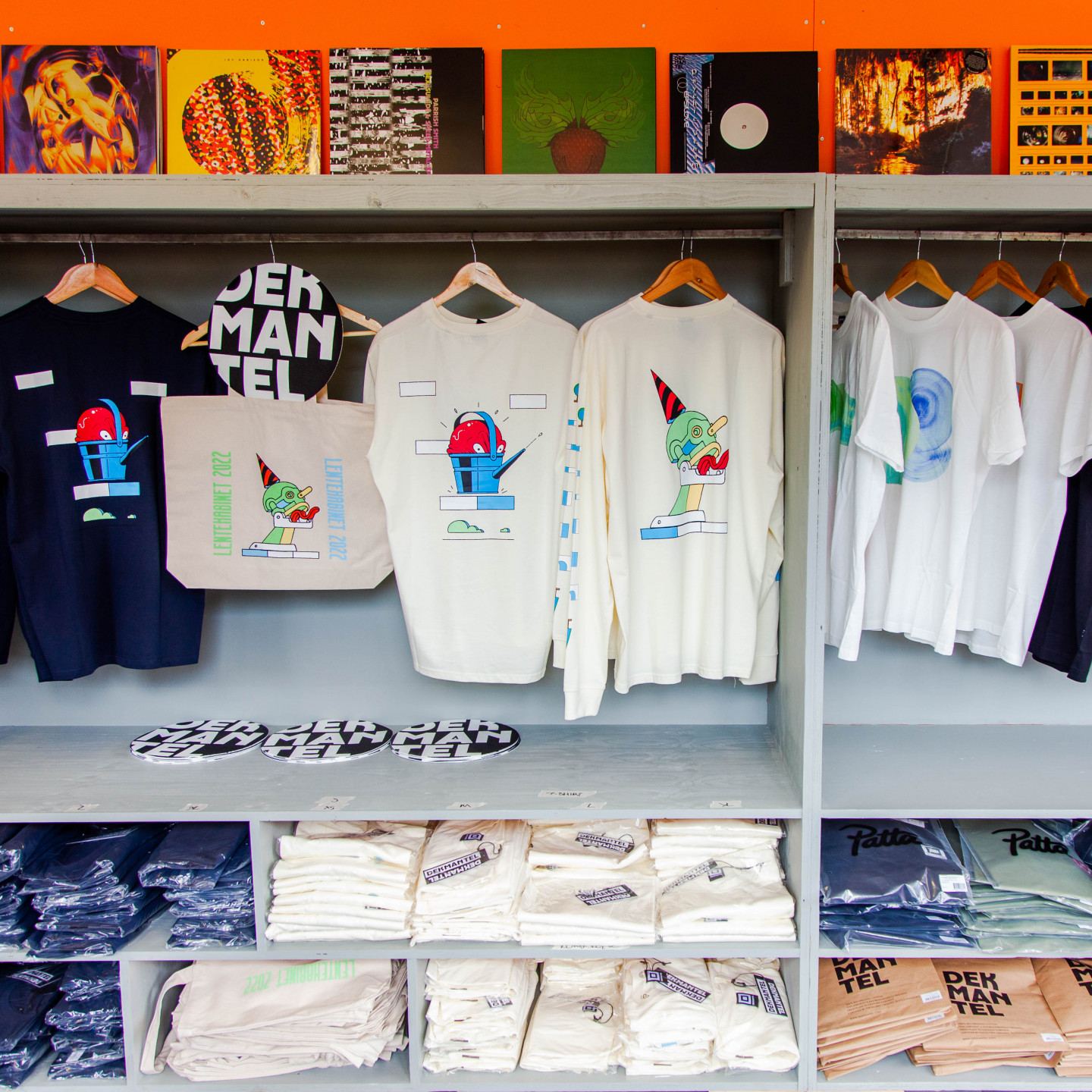 Saturday 4 June - 21:42
An unprecedented raw, outrageous and eclectic performance by KOKOKO!
Years of underground experimentation results into an unprecedented raw, outrageous and eclectic performance by KOKOKO! at the Eerste Kamer.
Saturday 4 June - 21:03
Low Jack never fails to make the earth quake.
Low Jack never fails to make the earth quake. ICYMI, here's a must-see snippet of the radical DJ taking over our new Patta stage.
Saturday 4 June - 20:00
Collaboration with Patta
We are working closely together with our friends from Patta again this year. Not just in the form you'd usually expect, but that doesn't make our collab any less surprising: we're proud of the joint stage we're creating with Patta Soundsystem. Here you will hear emerging talent, representing the sound of the capital and the future throughout the weekend.
On Saturday you will find, among other things, the groovy selections of the Rotterdam-based Charmaine, who, as one of the regular faces of Clone, sees all new records pass the counter. With a mix of jazz funk, boogie, soul and Detroit sounds, Charmaine's appearance at Lente Kabinet Festival is an exceptionally inspired one. Bao G will also be there on Saturday, to represent the capital with a trap-packed set rich in high snares and menacing bass synths. Turn-up guaranteed! A little later we stay in similar territories with a live performance courtesy of a member of the Burning Fik family: Kleine Crack. Armed with Flemish accents, manic bars and nods to metal, techno and screamo, this is one not to be missed.
After Patta-head honcho DJ Edzon personally closes the stage on Saturday, Patta Soundsystem returns on early Sunday with brooding roots reggae and dubby sounds, to please the weather gods. The grand finale on this second day is in the hands of London foodies/connectors Steven Julien & Shy One, who mix breaks with electro, Detroit techno and soulful goodies from their record bags. Then the closing service is for the New Zealand rising star Half Queen, who effortlessly blends reggaeton and twerkhall with zeroes synths and future-oriented sounds. Don't say we didn't inform you, because we expect the highlights to happen here this weekend.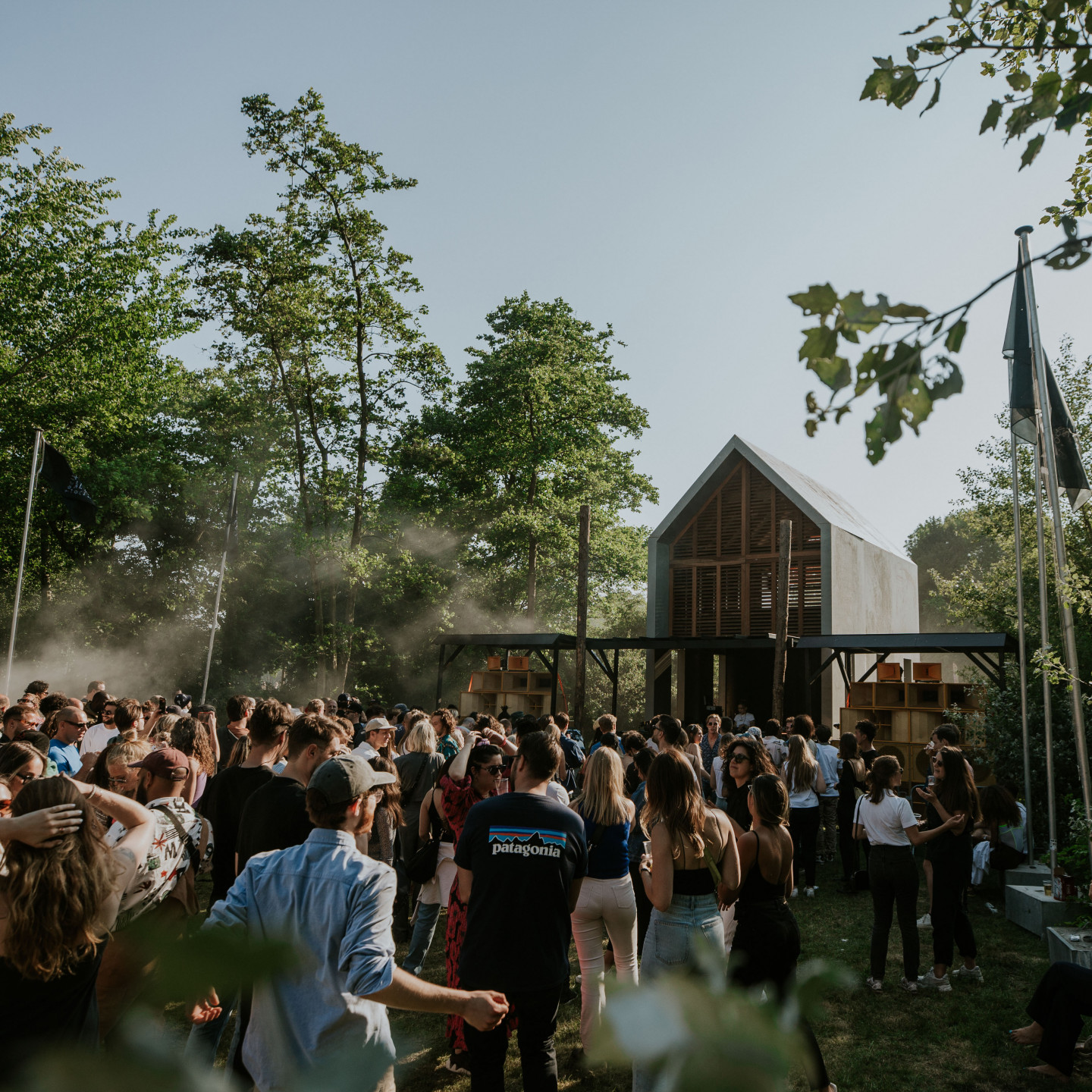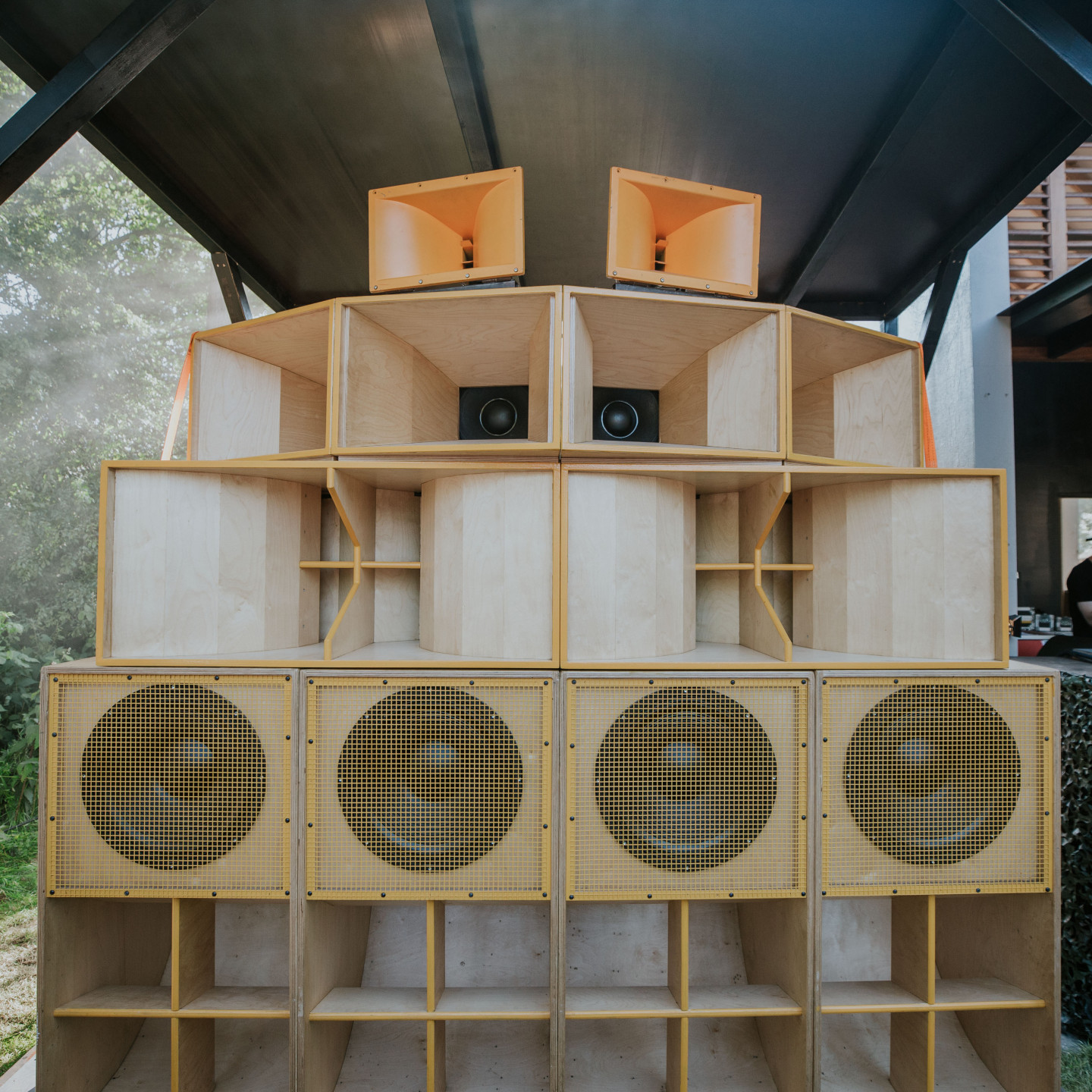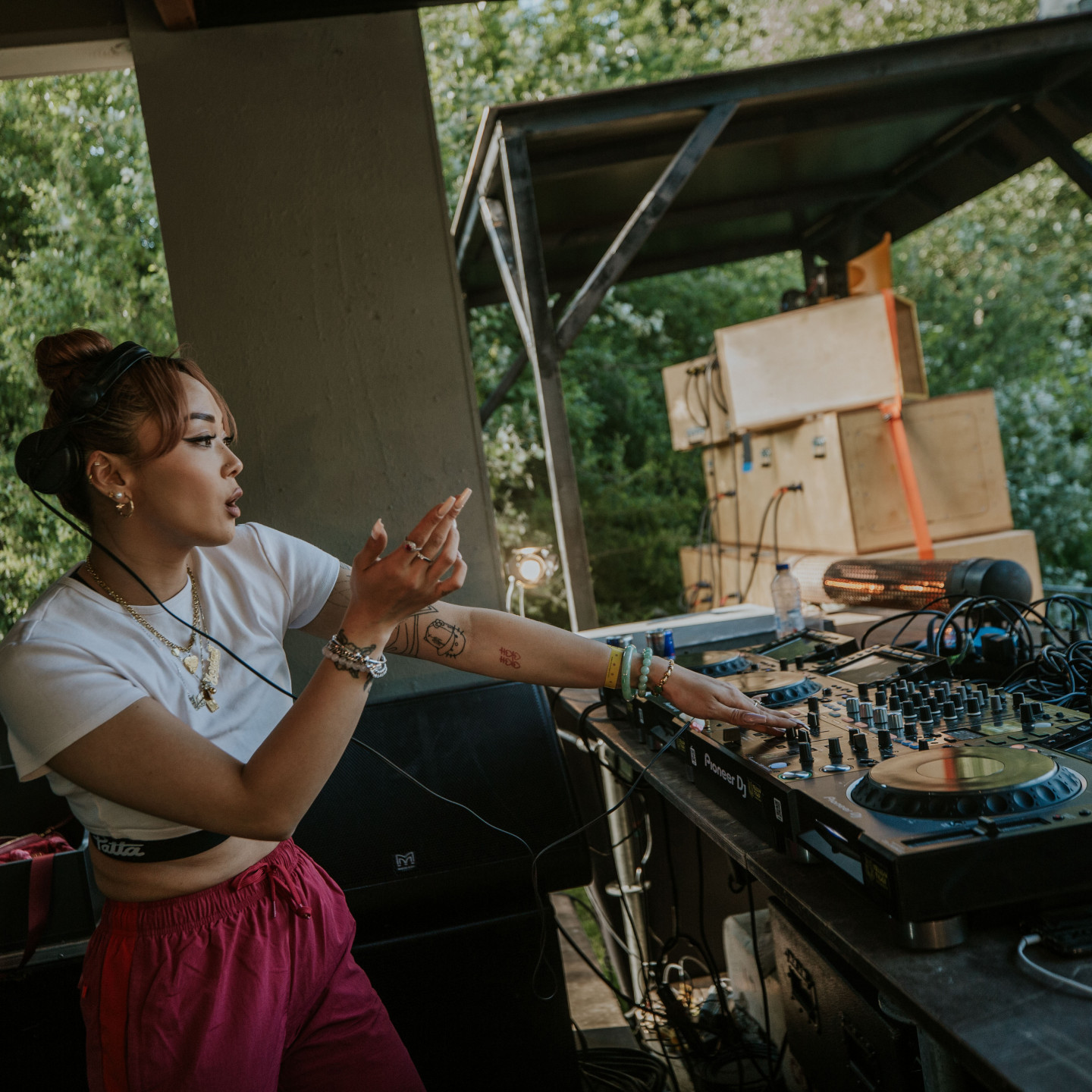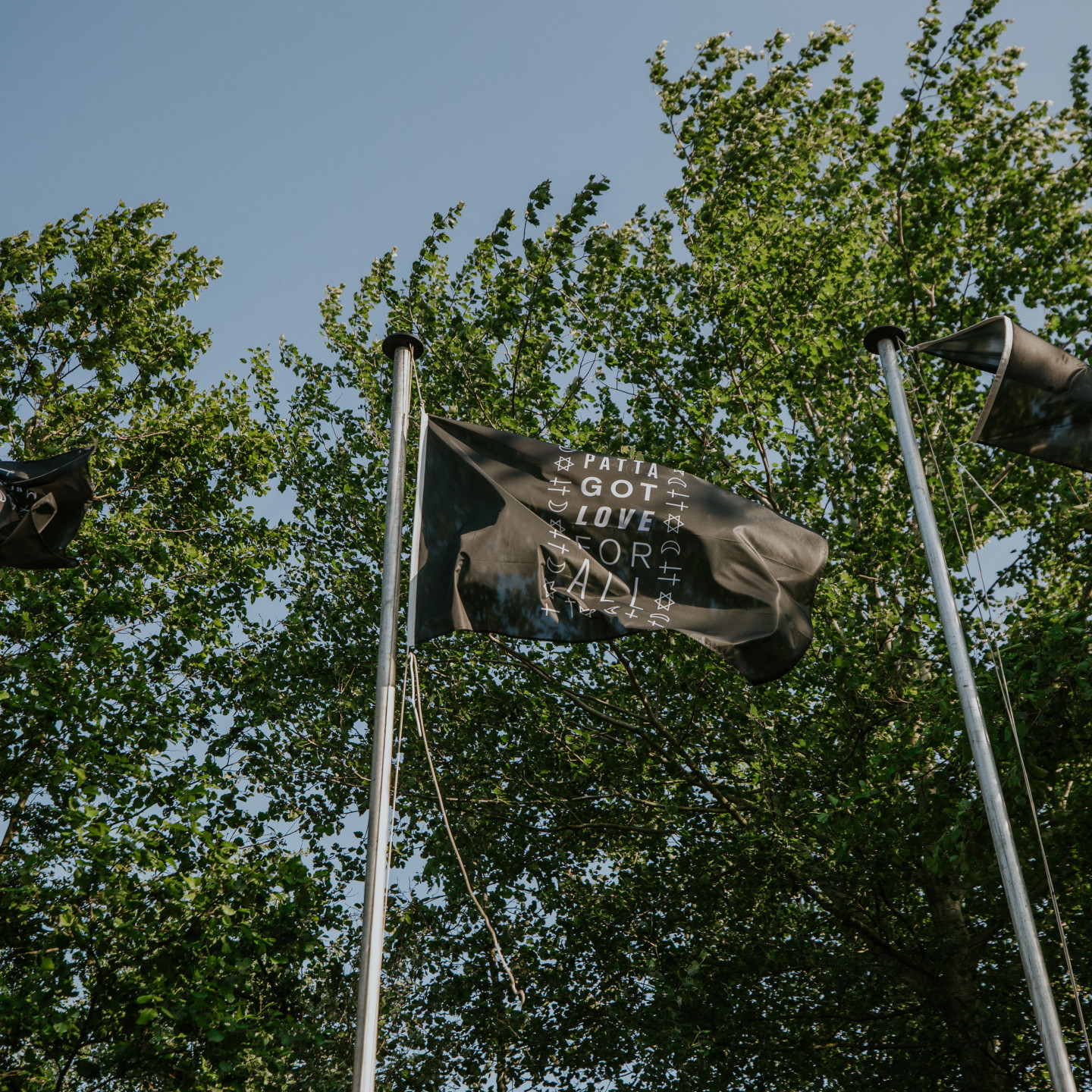 Saturday 4 June - 19:05
Pongo is captivating the crowd at the Derde Kamer
And that's how you make your mark... Kuduro shapeshifter Pongo just made her Lente Kabinet Festival debut at the Derde Kamer, our live stage in collaboration with Bud.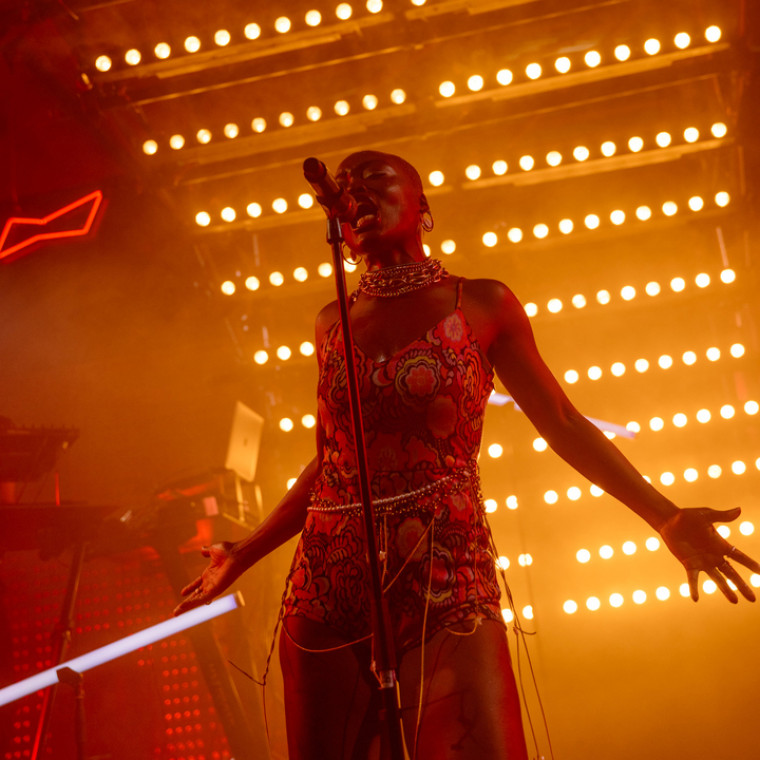 Saturday 4 June - 18:27
Track ID
Lauren Hansom is serving the Tweede Kamer melodic tunes like this one.
Saturday 4 June - 18:03
Arp Frique is providing Lente Kabinet Festival with bursts of joy
Disco is immortal, and the Arp Frique family proves it time after time. Take a moment of appreciation for this burst of joy, live from Lente Kabinet Festival.
Saturday 4 June - 17:00
Together we keep things clean and green
As you set foot in Het Twiske today, please keep in mind that Mother Nature is our gorgeous host. You can contribute to our mission to recycle as much as possible: please use the correct bins. If you do want to smoke at the festival, please pick up a portable ashtray at the entrance. Together we keep things clean and green.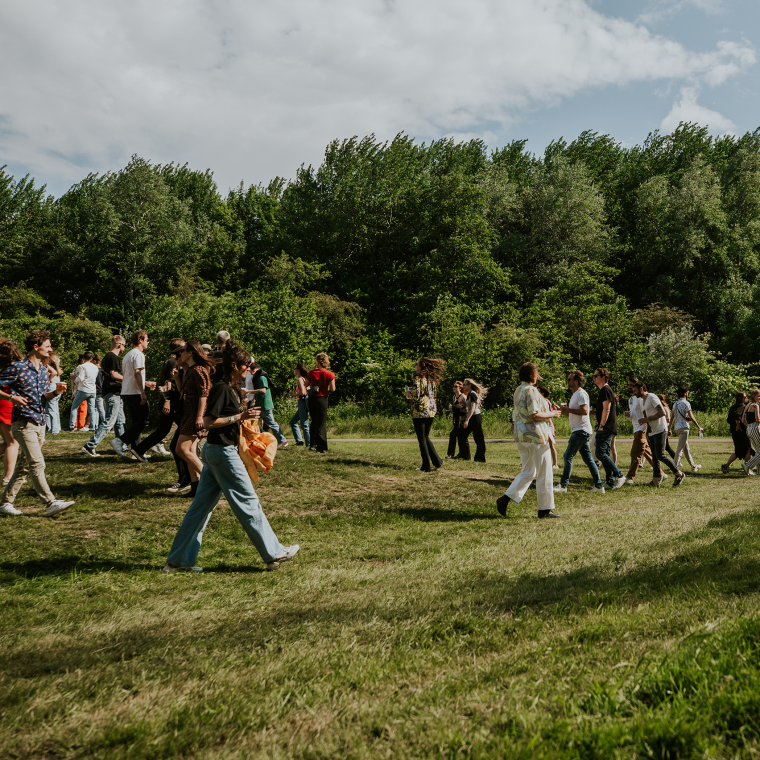 Saturday 4 June - 16:39
De Schuurman is raising the temperature at the Derde Kamer
En route to world domination, De Schuurman just came and conquered our Derde Kamer stage. Unforgettable vibes, and we're just getting started.
Saturday 4 June - 16:19
Track ID
This classic cut was played just now at the Patta Stage by Order Mothership.
Saturday 4 June - 15:30
SexMatters & Lente Kabinet introduce our code of conduct and Social Safety Team
At Lente Kabinet Festival, we think it is very important that everyone feels welcome and (socially) safe. That's why we do our best to make the festival as harassment-free as possible for everyone - regardless of sexual orientation, gender identity or expression, age, physical ability, appearance, ethnicity, socio-cultural background, religion or other group identity.
Which is why we are introducing our code of conduct and our collaboration with the SexMatters Foundation this year. SexMatters supports us through a Social Safety Team that works with a confidential advisor and observation team that walks around the site. During the festival, we have a collective responsibility, so we also need your help to ensure the safety of everyone and yourself. If you see or hear about undesirable behaviour, or if you experience something yourself, you can find our Social Safety Team in the tent near the Derde Kamer. You can also file a complaint or report an incident afterwards via: [email protected]

Saturday 4 June - 14:54
Future-forward foodcourt
Time to recharge? Stop by our future-forward foodcourt! In addition to being 100% vegetarian, each stand here offers a special sustainable dish. After the festival, all residual flow will be composted. For more information about what's on the menu, head to the Lente Kabinet Festival website.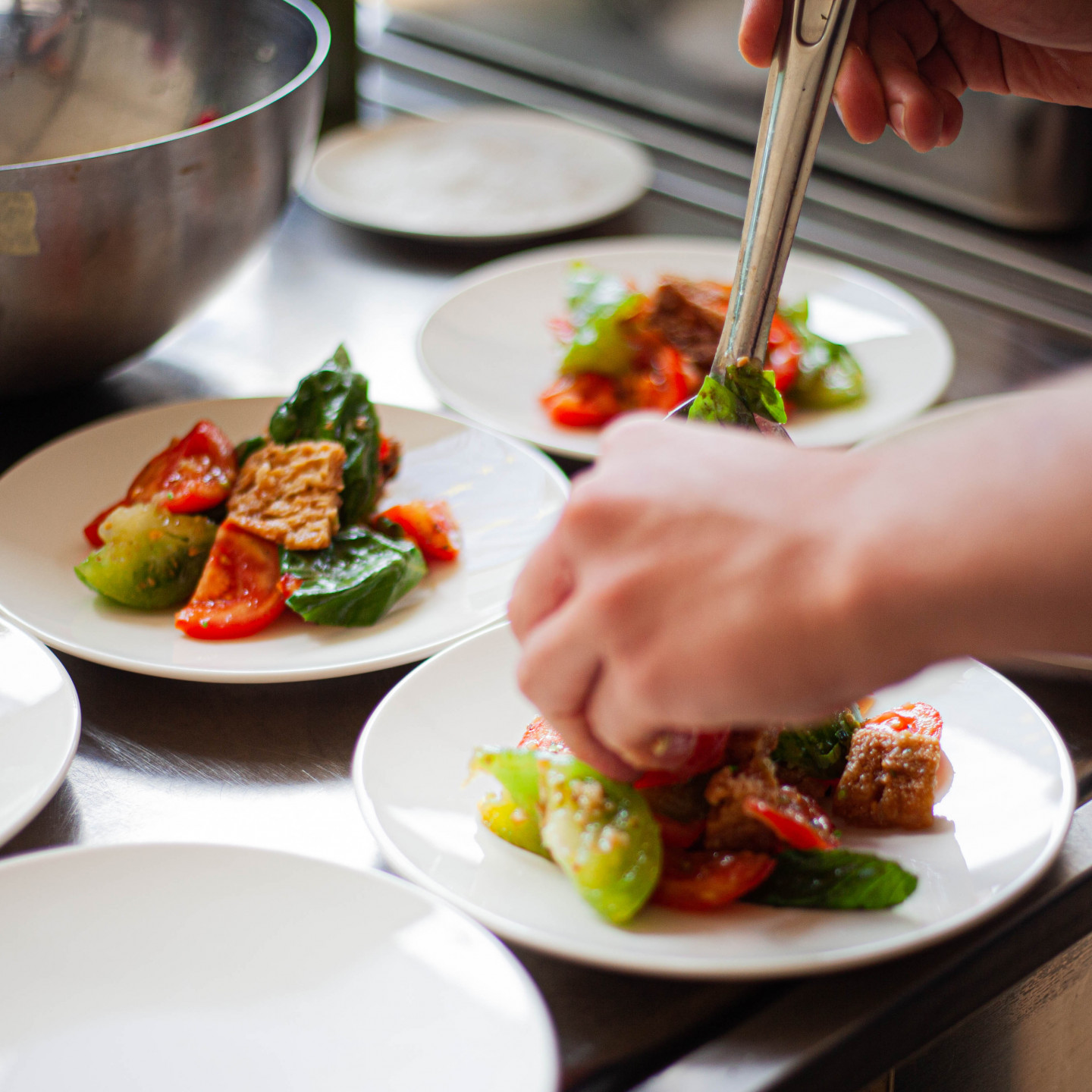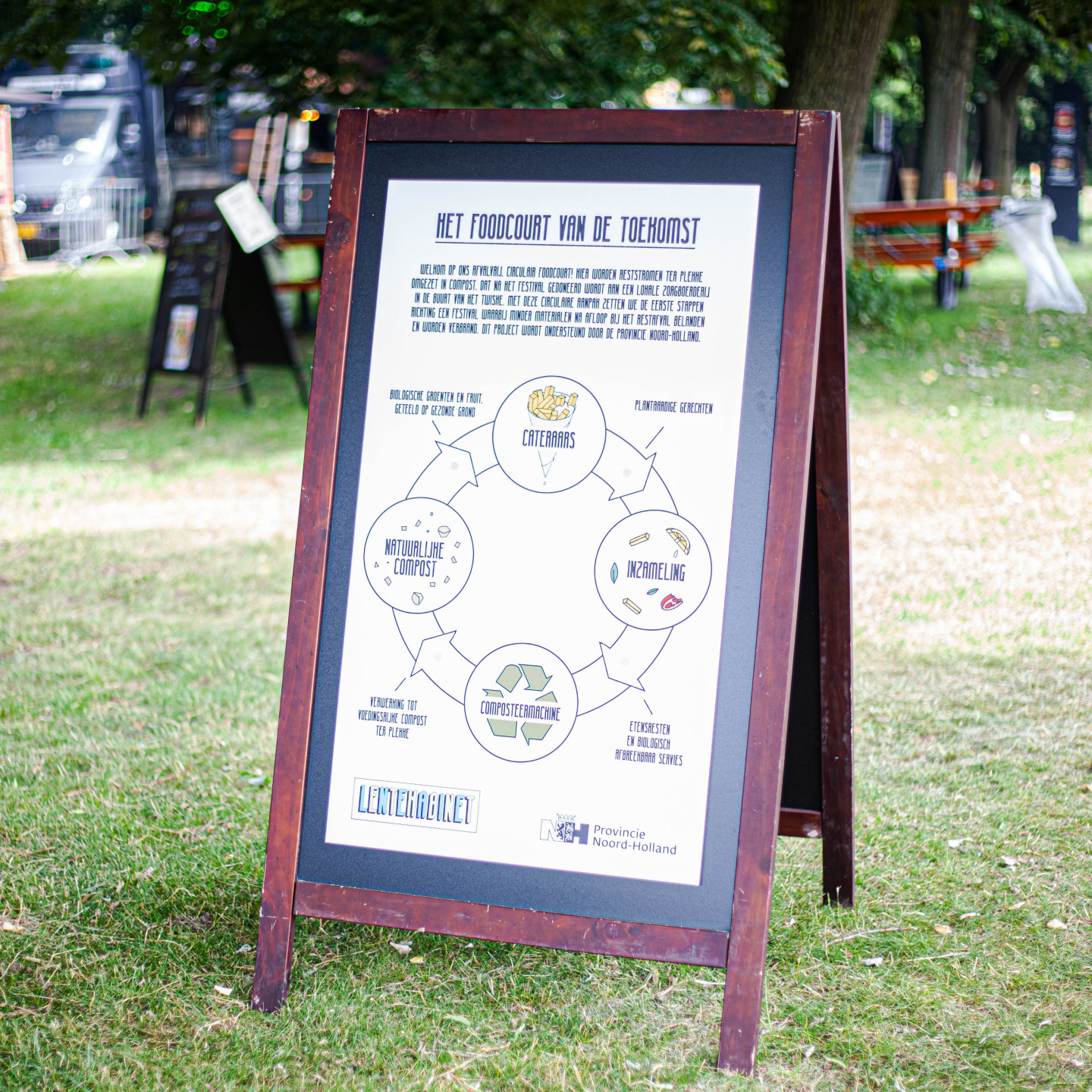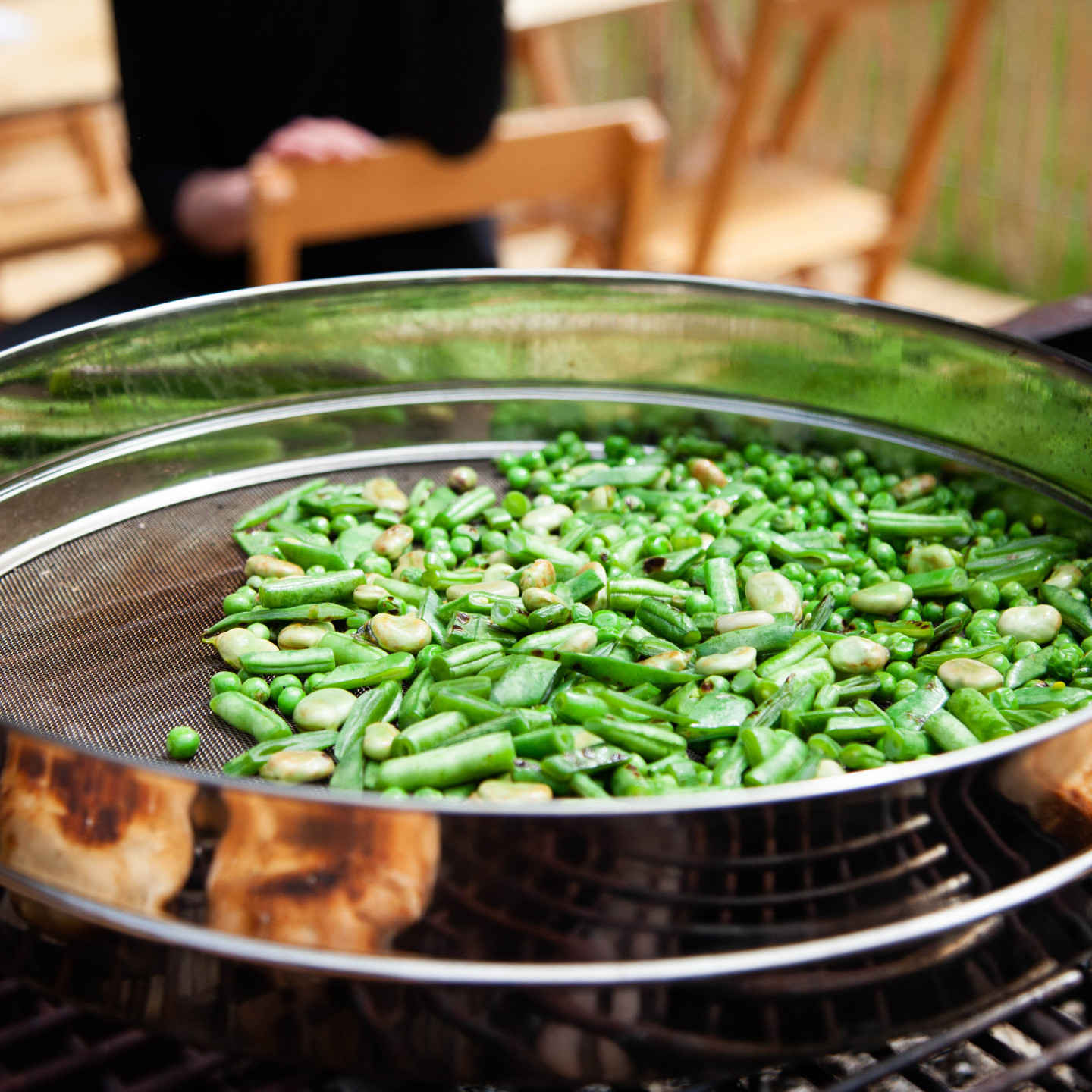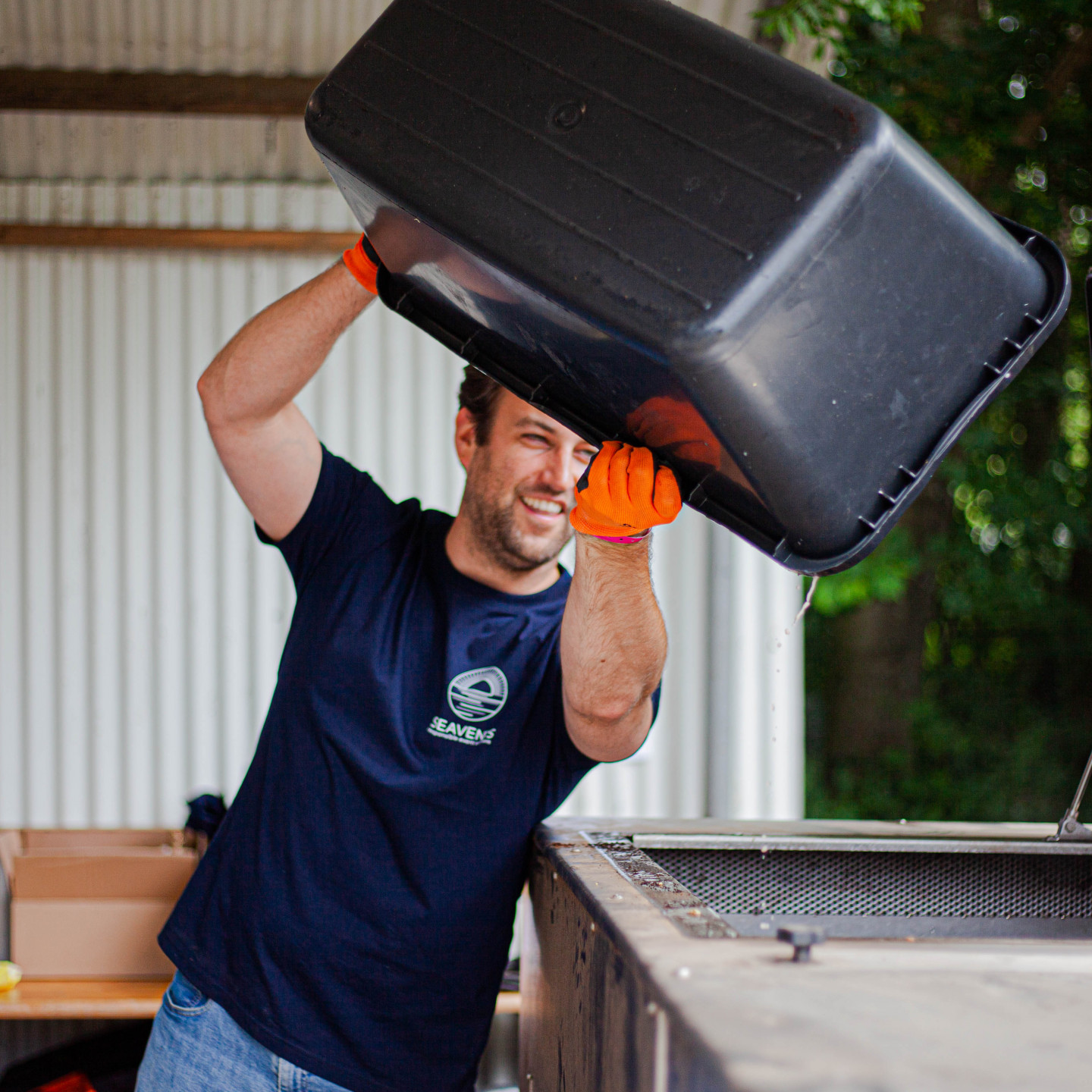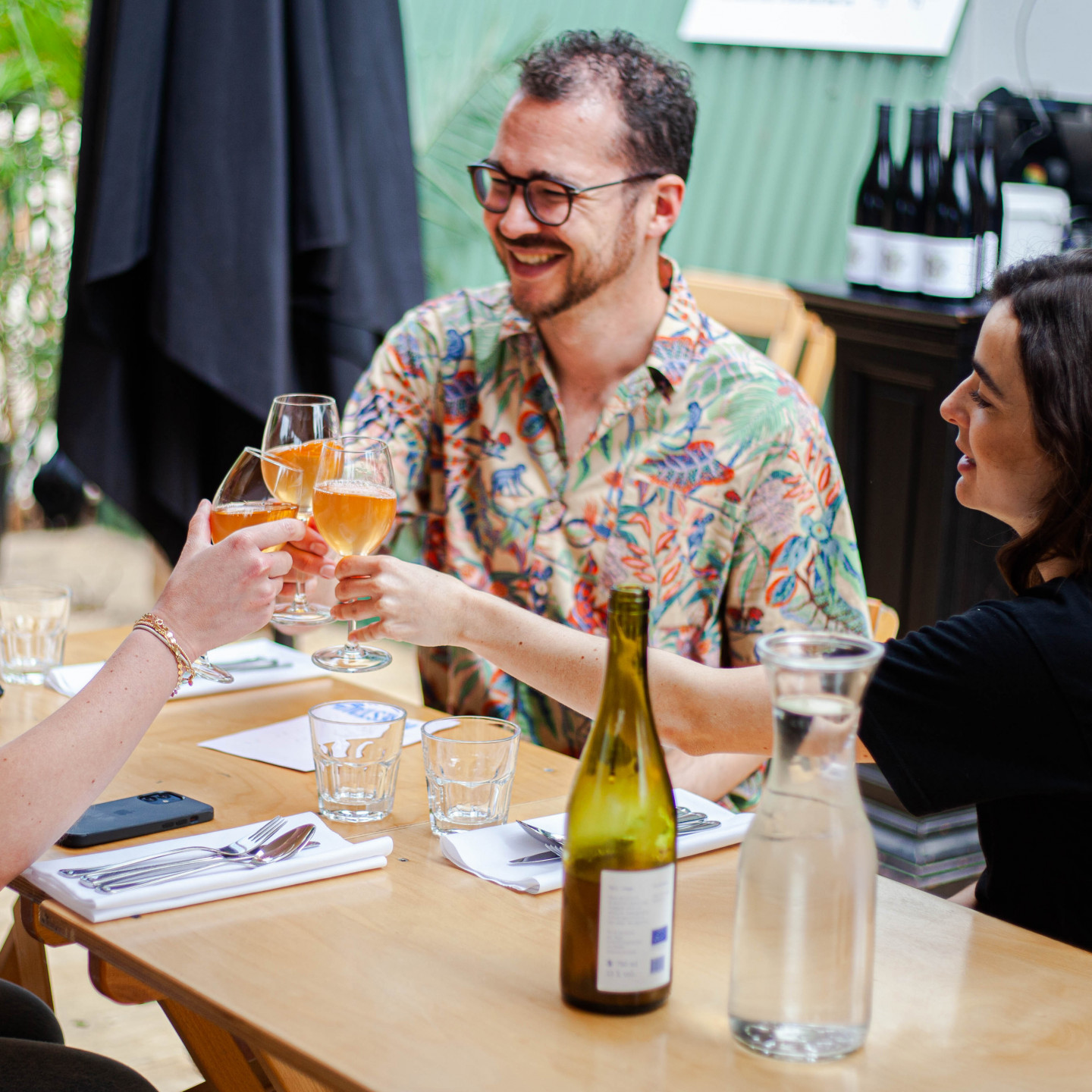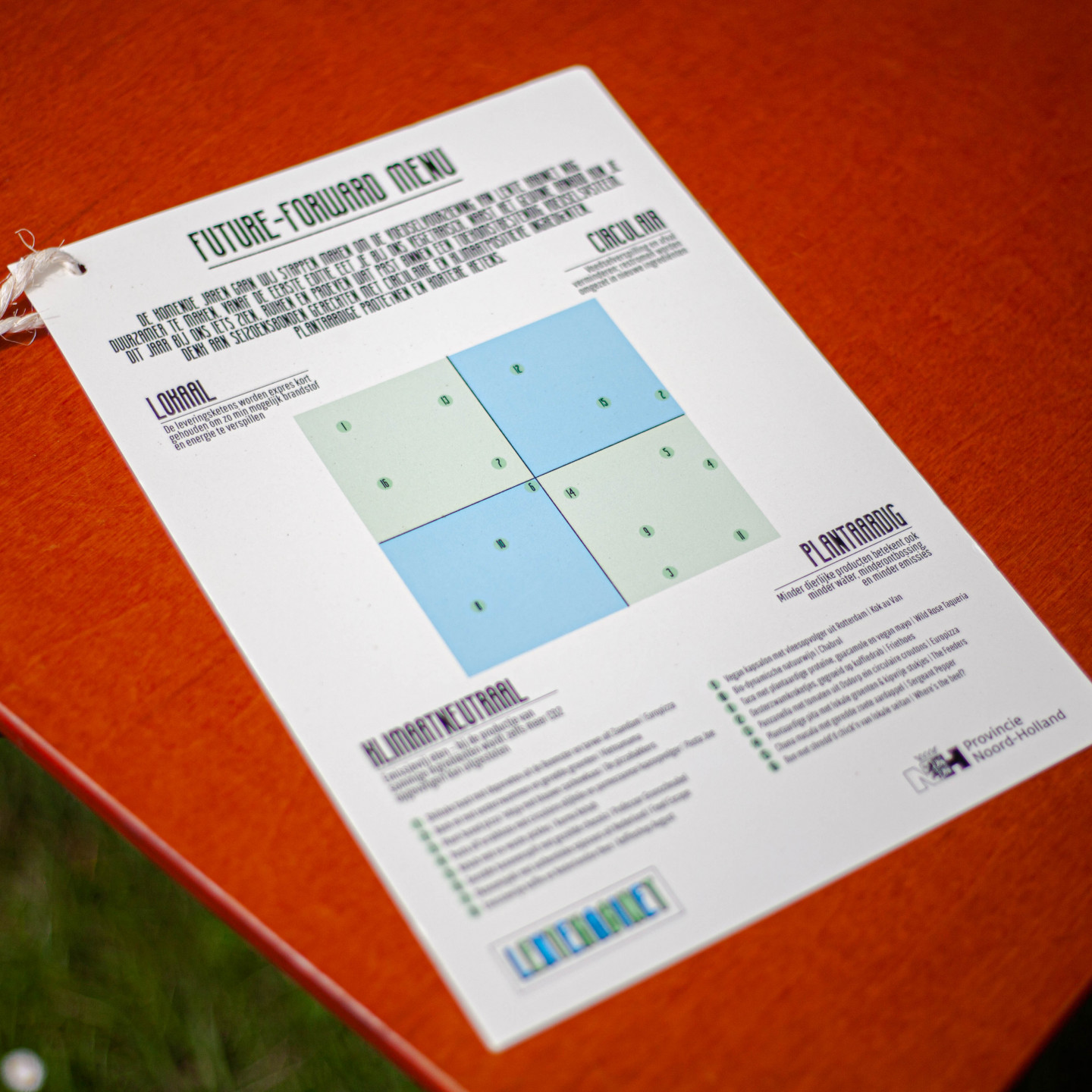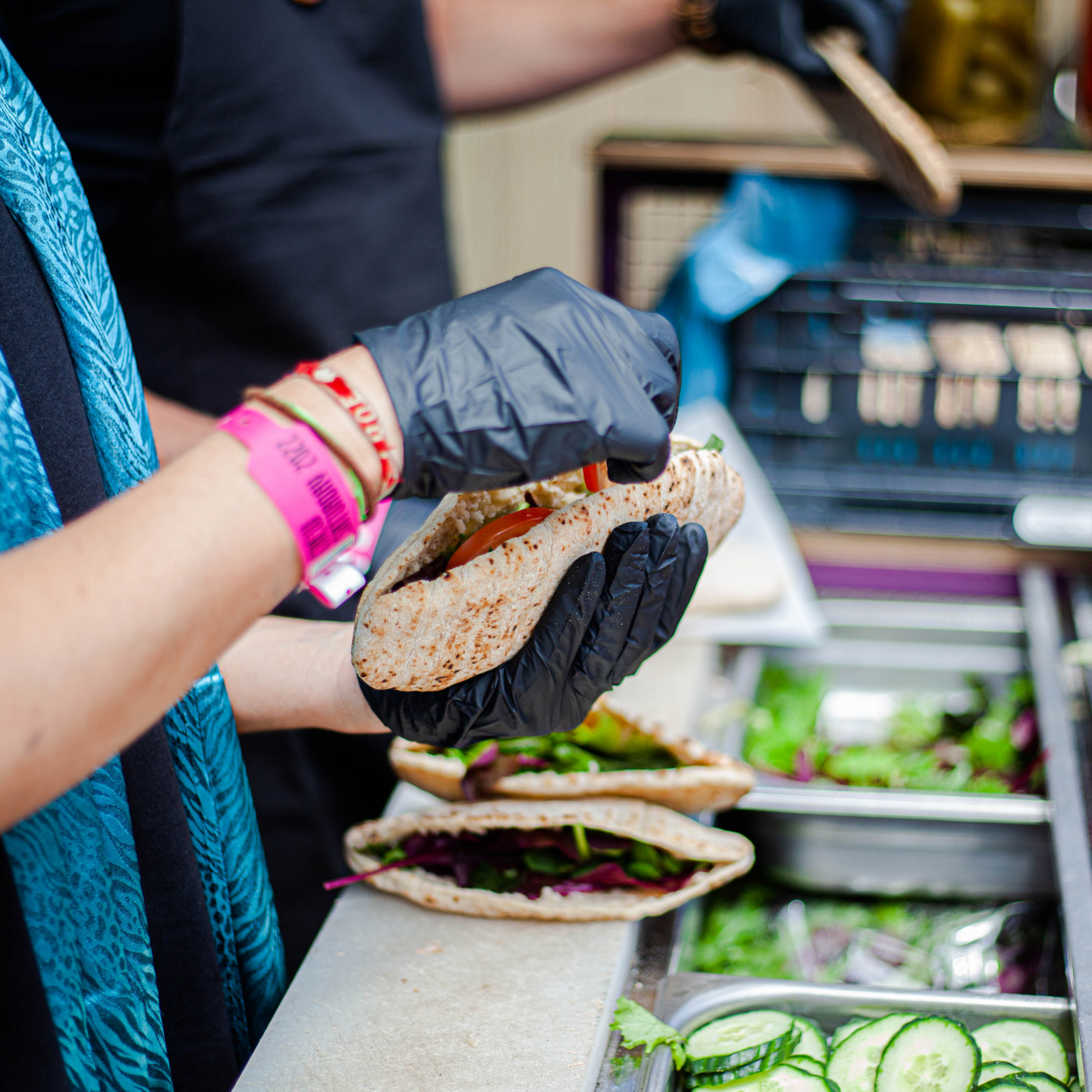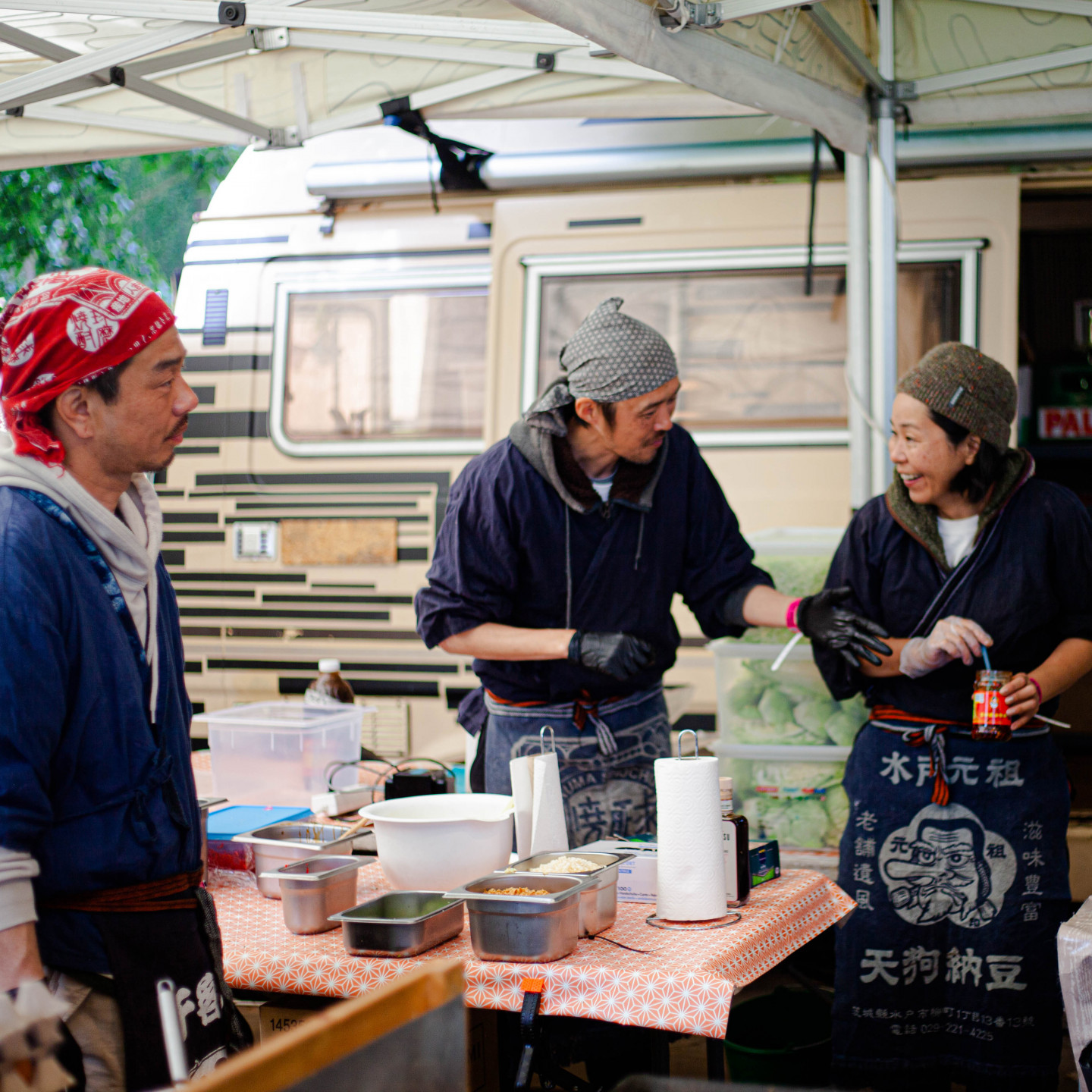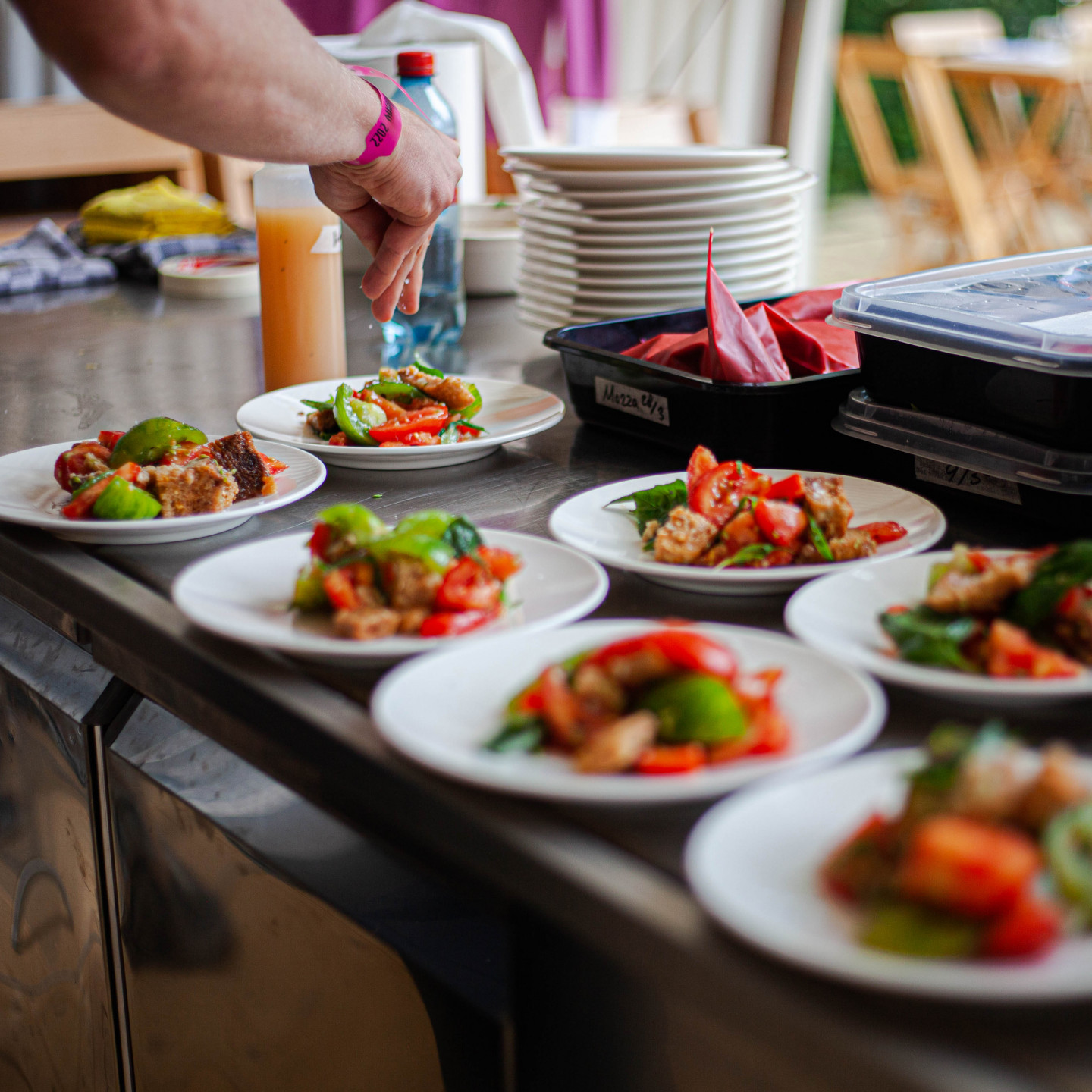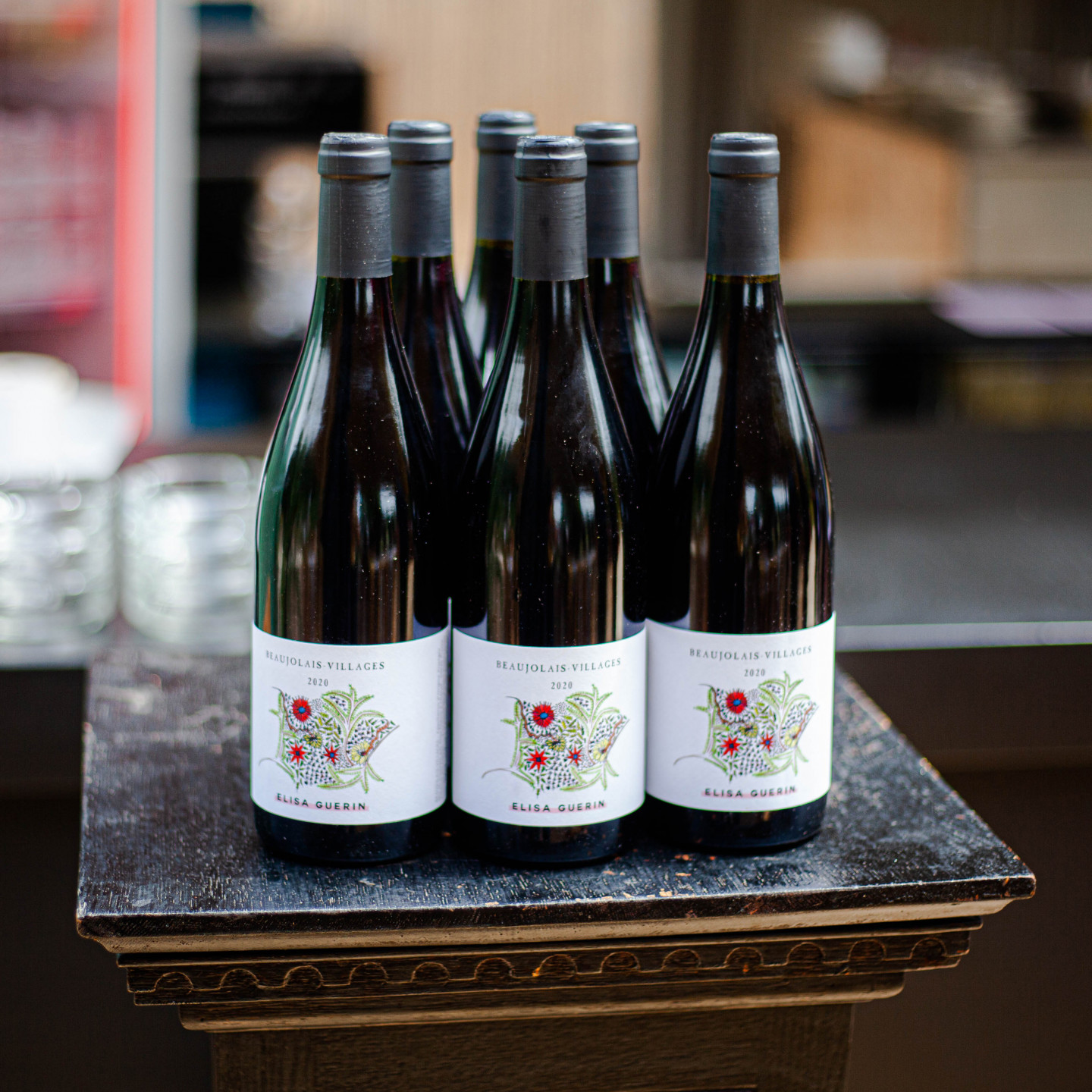 Saturday 4 June - 14:21
Track ID
Played at the Derde Kamer by Guenter Råler.
Saturday 4 June - 14:09
Kicking things off at the Tweede Kamer with AliA
Setting a mood is what AliA does best. Her adventurous sound palette knows no limit, and that's exactly what Lente Kabinet Festival is all about.
Saturday 4 June - 12:00
That's right, Amsterdam, we have lift-off
Lente Kabinet Festival 2022 starts now on the beautiful grounds of Het Twiske, and we cannot wait to welcome you here.